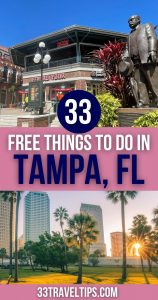 Tampa might not be as glitzy as Miami or as luxurious as New York.
But with travel costs constantly going up, you'll be happy to hear there are plenty of things to do that won't break the bank.
To help you make the most of your holiday money, we've put together a list of 33 top free things to do in Tampa.
From museum explorations to getting lost in Cuban neighborhoods, and from lazing on world-class beaches to strolling mile-long sidewalks, we're sure you won't ever find yourself wondering what to do in the city.
Let's explore all the free activities to do in Tampa!
Free Museums in Tampa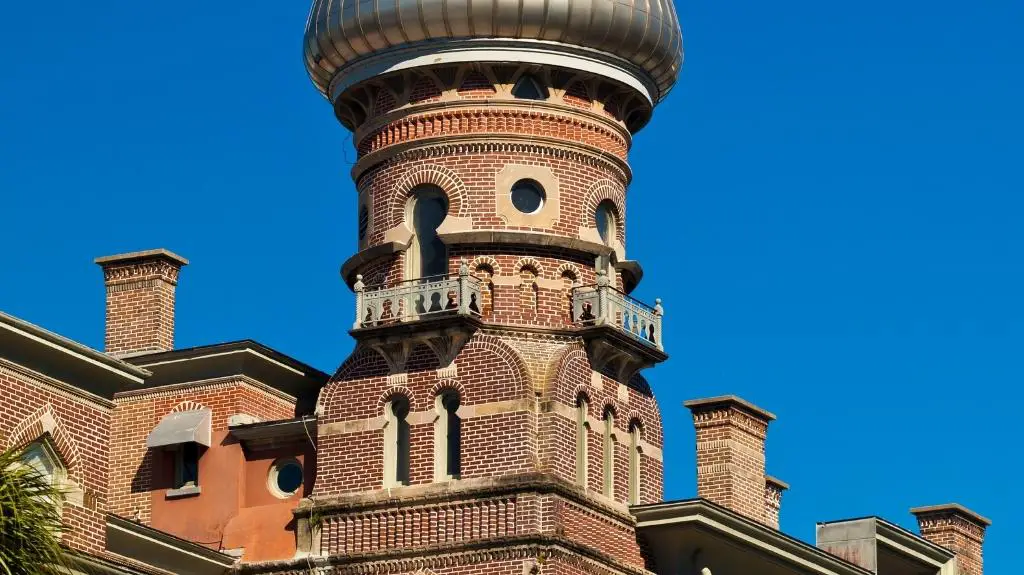 Tampa might not be as chock-full of galleries as London, but it has its share fair of exhibition halls that don't require an entrance. Let's discover all the free museums in Tampa.
Tampa Firefighters Museum. Erected in 1911, this handsomely restored edifice served as the headquarters of the Fire Department until 1974. The Tampa Firefighters Museum is an 18,000-sq-ft (1,672-sq-m) building that preserves the history of the fire departments. It also helps to spread awareness about fire safety and prevention in the city. Among the historical exhibits, you can marvel at an early fire wagon that looks almost untouched.
Tampa Police Museum. This free-entrance museum opened its doors to the public in 1998. The Tampa Police Museum displays police artifacts that date back to the 19th century. You can find the museum within the Tampa Police Headquarters. When inside, don't miss a preserved police motorbike, a reinstated 1924 Model T police car, and the Rogue's Gallery. The latter showcases mugshots and fingerprints of famous city criminals. If you'd like to have a picture behind a barred door, you can do that as well.
Sulphur Springs Museum and Heritage Center. In the late 19th and early 20th centuries, Tampa's Sulphur Springs neighborhood became nationally popular for its shopping arcade, alligator farm, and hot mineral springs. The Sulphur Springs Museum and Heritage Center chronicles the history of the area. The permanent exhibitions tell the story of the Natural History Museum and the Mann-Wagnon Park which once stood there, as well as the history of the African-American part of Sulphur Springs during the segregation period. You can visit the museum for free from Wednesday through Saturday, and at special public events on Sunday.
The Glazer Children's Museum. Traveling with kids? The Glazer Children's Museum offers free entrance on the first Tuesday of each month between 2:00 PM and 7:00 PM. Inside, your children can get busy with over 170 unique exhibits that focus on arts, civics, and science. The museum welcomes 250,000+ visitors yearly, and you can find it in the Waterfront Arts District in Tampa.
J.C. Newman Cigar Company. J.C. Newman Cigar Company is a vital piece of Tampa's history and identity. In the early 1900s, the cigar industry was booming in the Ybor City area. But today, the only factory that's still actively producing cigars is J.C. Newman Cigar Co. Recently, they added a 3-floor museum, too. The factory is free to the public. Consider spending a few bucks on a guided 1-hour tour that takes you behind the scenes and shows you a peculiar part of Tampa's cigar-making history.
Fourth Fridays. Tampa's largest monthly arts and culture events – Fourth Fridays – open up numerous attractions around the city for free. You can pick your free Fourth Friday bracelet at active venues during the event. The bracelets serve as entrance tickets for the locations. The list of participants includes the Italian Club, the Henry B. Plant Museum, the Florida Museum of Photographic Arts, the Jobsite Theater, and many more. Many local bars and restaurants provide food and drink specials during the event to visitors who wear bracelets. Check this link for the full list.
Free Activities to Do in Tampa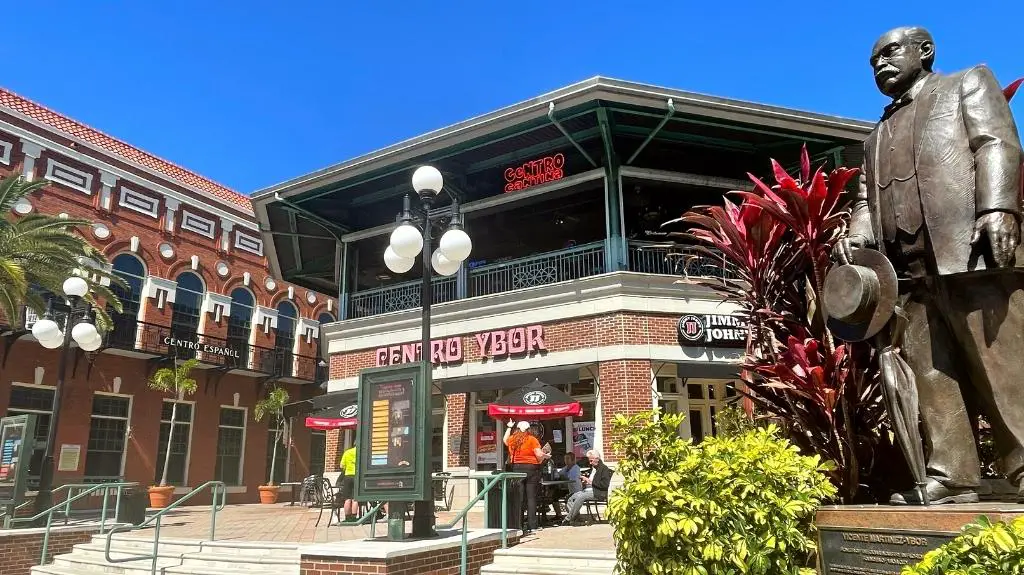 From walking the longest sidewalk in the United States through collecting Vitamin D at the beach to discovering the vibrant Ybor City, this section will tell you about the coolest free activities to do in Tampa.
Take a stroll in Ybor City. Bearing the name of its founder – cigar magnate Vicente Ybor – Ybor City is the historic landmark neighborhood Tampa is best known for. Don't miss a chance to get lost in the district's colorful streets. Marvel at the peculiar pre-fabricated buildings that originate here. And if you spot wild chickens, don't fret. They roam the streets of Ybor City freely. However, don't bother the birds as they're protected by law.
Saunter around the Tampa Riverwalk. The 2.6-mile-long Tampa Riverwalk is a pedestrian trail that stretches along the Hillsborough River. The walkway attracts bikers, joggers, and walkers alike. Besides strolling the riverwalk, other free activities include sightseeing, monthly outdoor concerts, and a self-guided art walking tour. You can finish your meander at the roomy Curtis Hixon Waterfront Park – ideal for an afternoon bite on the grass.
Ramble the Bayshore Boulevard. Locals trust Bayshore Boulevard in Tampa is the longest continuous sidewalk on the planet. On its 4.5 mi (7.25 km), cyclers, walkers, runners, and inline skaters marvel at the bay on one side, and the historic estates on the other. Food trucks on each side of the boulevard will ensure you'll be able to recharge your energy after the lengthy walk. Bring a hat and cover your skin with sunscreen as there's not a lot of shade on Bayshore Boulevard.
Cycle the Pinellas Trail. Starting north of Tampa and going all the way to St. Petersburg, Pinellas Trail was once a railway. Today, the 38-mile, multi-use trail is perfect for cycling. When you get tired of the two wheels, make a pit stop at the beach or just follow the pedestrian trail that goes across the Dunedin Causeway all the way to Honeymoon Island State Park. The $2-admission for cyclists is almost nothing, but it's worth mentioning.
Laze around at the beach. Tampa's many beaches give you a ton of opportunities to spend some quality relaxation under the canopy of sunrays. Ben T. Davis Beach, Davis Islands Beach, and East Tampa Beach are all great for gathering Vitamin D. If you'd like to venture a little out of Tampa, the beaches of St. Pete, Clearwater, and Indian Rocks are your go-to sandy strips.
Watch the sunset melt on the horizon at Ben T. Davis Beach. If you don't love staying under the generous Florida sun, how about a seaside sunset? Ben T. Davis Beach offers some of the most to-die-for sunsets in Florida. So, grab a pack of beers, bring your partner, and marvel at the pink, orange, and red hues that fill the horizon over Ben T. Davis.
Become a pirate at Gasparilla. If you're traveling to Tampa in January, you'll be in for a mesmerizing treat. That's when the mind-blowing Gasparilla Pirate Fest happens. The epic event has been taking place in Tampa for more than 100 years. Members of Ye Mystic Krewe of José Gasparilla, a 3-masted ship, sail the caravel into downtown, firing its guns. The Gasparilla Pirate Fest is the third-largest parade in the country, so you don't wanna miss it.
Admire cute critters at the Manatee Viewing Center. This manatee sanctuary opens for free to the public between November and mid-April. The Manatee Viewing Center aims to educate visitors and Tampa residents on the biological and environmental issues of the Florida manatees. The center offers exhibits that cater to visitors of all ages, including information about the life cycle of manatees and the species' challenges. In the area around the center, you can find a habitat loop trail, gorgeous butterfly gardens, and a wildlife observation tower. And if you can't get enough of the adorable mammals, visit Crystal Water – the "Manatee Capital of the World" – on a day trip from Tampa.
Pump your calves with a bike tour. Every other month, History Bike Tampa organizes a themed bicycle tour. While you're doing your leg exercise, you'll also discover some peculiar bits of Tampa's history. Past themes took participants through love stories, secret societies, historic cemeteries, and other peculiar events. The tours usually last around 2 hours but come on a first-come, first-served basis. The starting point is Kahwa Coffee at 9:30 AM on given Saturdays. Note that the rides are free, but there's a recommended donation of $5 per person.
Cycle the stunning Courtney Campbell Trail. If History Bike Tampa's tour won't be enough for your cycle-thirsty legs, here's another exercise idea. Grab a bike and head for the Courtney Campbell Trail. It connects Tampa with Clearwater and stretches for 10 miles over Old Tampa Bay. The views and the occasional dolphin glimpse are worth taking your time slowly.
Stretch your muscles with yoga at Armature Works. Walking for hours can come with back or other aches. So why not give your muscles a break with a free yoga session? The weekly outdoor yoga classes are open to the public and are free of charge. Local, certified instructors lead the sessions that take place in the Courtyard of Armature Works. Check their calendar for upcoming events here.
Dive into a world of alcohol at the Florida Cane Distillery. The exclusive distillery produces vodkas, moonshines, Florida-distilled gins, and whiskies that are crafted with local ingredients. You can explore the Florida Cane Distillery on a free guided tour from Thursday to Sunday at the factory. One of the top free things to do in Tampa is sampling free alcohol. How so? Well, a specific Florida law prohibits the distillery from selling its award-winning spirits for consumption on site. This means all tours include free tastings of the drinks (available for takeout purchase after the tour). Make sure to book your spot in advance on their website.
Explore U.S.A.'s oldest brewery still in operation. Yuengling Brewing Co. is the oldest currently-operating brewery in the United States founded in 1829. Today, the brewery has two production facilities – in Pottsville, PA, and in Tampa, FL. The Tampa factory offers free guided tours from Wednesday through Saturday in the morning and afternoon. The tours typically last an hour. After them, you can relax at the brewery's beer garden to sample ales or spend some cash in the gift shop.
Have fun with Tampa's Rock the Park concerts. Curtis Hixon Waterfront Park witnesses Florida's talents in all musical genres. Rock the Park Tampa is a free monthly outdoor event that features new concerts on the first Thursday of every month, starting at 6:30 PM. Follow their Facebook page for the schedule.
The Best Green Spaces in Tampa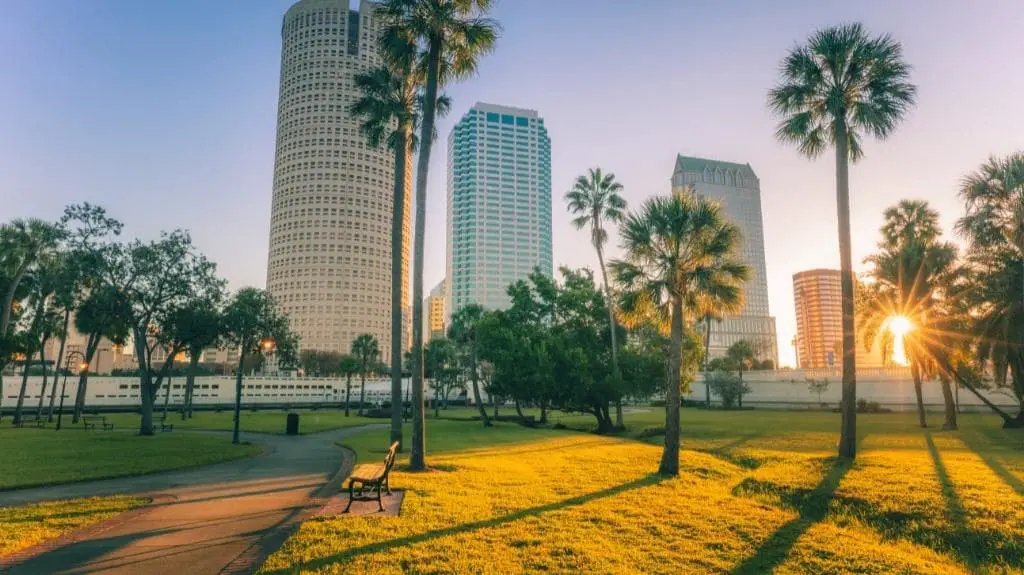 Tampa abounds in parks. In the section below, you'll find out the best parks and gardens in Tampa that are free of charge.
José Martí Park. One of the most interesting facts about Tampa is that the José Martí Park in Ybor City belongs to Cuba. This means that if you walk through the gates of the small 0.14-acre park, you'll find yourself on Cuban soil. The park honors José Martí, a Cuban poet, writer, literary figure, and revolutionary.
Picnic Island Park. As you might have guessed from its name, Picnic Island Park is very popular for being a great picnic spot. Located in South Tampa on a gorgeous peninsula, the park is also home to a cool beach and a sandy play area for kids. A disc golf course and a sand volleyball court are other attractions that keep visitors busy. Have a dog? Bring him/her as well as there's a fenced-off dog park there, too.
Curtis Hixon Waterfront Park. Copious amounts of open-air breezes and extensive green spaces await you at Curtis Hixon Waterfront Park. On Sunday, the park hosts yoga sessions on the lawn. While the classes are officially free of charge, you can leave a suggested donation of $5. Their Facebook page will give you all the details you need.
Ballast Point Park and Pier. The quiet Ballast Point Park and Pier sits in South Tampa. The park offers picnic tables, shade trees, a playground area, and a fantastic splash park for children. Visitors come here also for the jaw-dropping views of Downtown Tampa's skyline and the Davis Islands. If you want to try your luck at fishing, visit the bait store at the end of the long pier that protrudes into the Bay.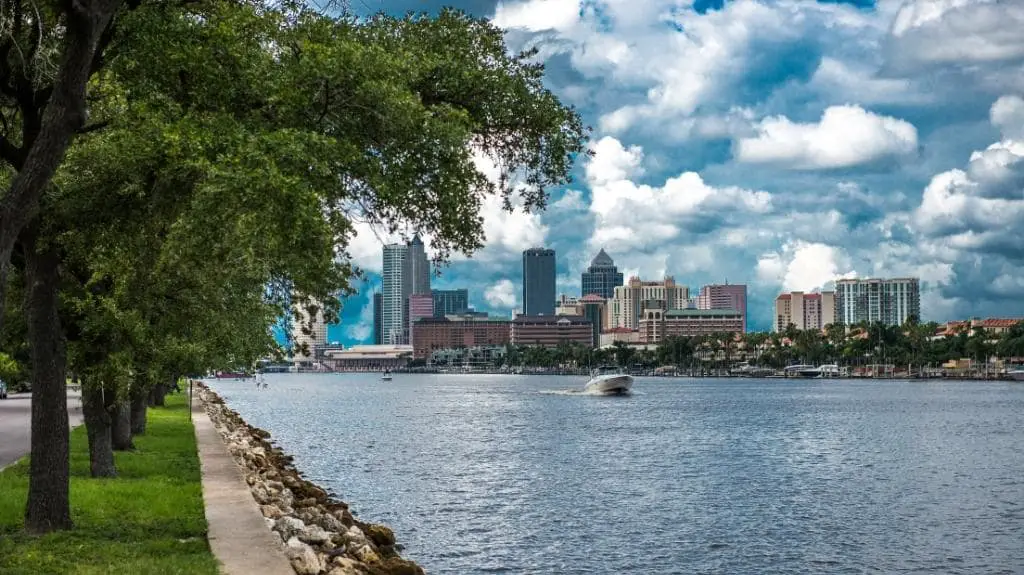 Tampa's Nature Preserves. Tampa Bay's local nature preserves are free to meander around. Weeden Island Preserve includes over 3,200 acres of observation decks and boardwalk trails. Brooker Creek Preserve boasts several stunning hiking trails that weave through wetlands, cypress swamps, pine flatwoods, and oak hammocks.
Hillsborough River State Park. Just upriver from Downtown Tampa, you'll find one of Florida's oldest and most beautiful state parks – Hillsborough River State Park. In this area, you can do a ton of things, starting from primitive camping through canoeing and kayaking to picnicking, hiking trails, and splashing in a pool. Note that if you're going there by car, parking costs $6 per vehicle.
Waterworks Park. This beautiful Tampa park offers activities for all ages. Children love hanging out at the Splash Pads and the big playground area. Part of the park includes the famous Tampa Riverwalk. Waterworks Park also boasts a few shady picnic tables, but they get occupied quickly. At your disposal, you'll also have a dog park and a boat dock.
Lettuce Lake Regional Park. This park is a haven for bird watchers and nature lovers as it features an observation tower from where you can admire plenty of wildlife. Lettuce Lake Regional Park runs past the Hillsborough River, which means you can discover the area via a canoe or a kayak. Not a fan of rowing? Jog, cycle, or just hang at one of the wooded picnic spots in the park.
Florida Botanical Gardens. This lush oasis of green is not only free of charge. It's also among the best places to have a picnic. The natural spaces and the themed gardens invite for a relaxed stroll. The soothing water fountains and the butterfly garden make you feel like you're in a plant paradise. The Florida Botanical Gardens are open from 7:00 AM until 5:00 PM every day.
The Best Markets in Tampa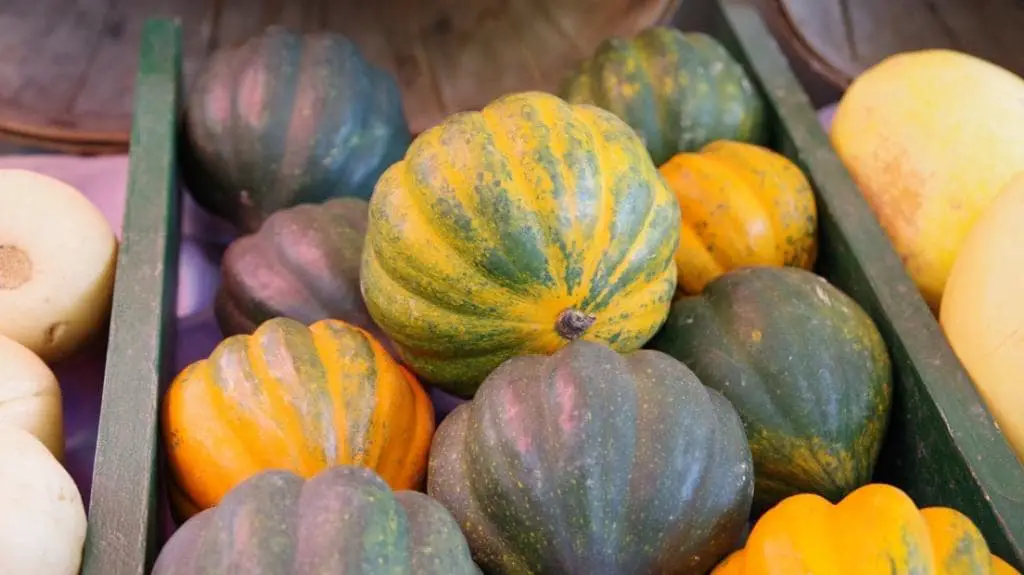 One of the top free things to do in Tampa is exploring its lively markets. From artisanal goods to fresh produce, and from handmade crafts to fragrant flowers, let's discover the best markets in the Big Guava.
Tampa Bay Farmers Market. In this sprawling market, you'll find the best fresh produce and goods – all provided by local and regional farmers. Tampa Bay Farmers Market is open every day and sells all kinds of seasonal fruits and veggies. Next to that, you can also buy flowers, meats, dairy products, and pantry goods. Even if you don't intend on purchasing anything, it's worth wandering around the stalls.
Ybor City Saturday Market. The lively Ybor City, one of the best areas to stay in Tampa, has its own market that opens at 9:00 AM sharp every Saturday. Fresh fruits, vegetables, eggs, and honey, as well as art, crafts, and jewelry, are on display from the vendors. Live music often fills Ybor City Saturday Market and makes shopping even more fun. If you spot wild chicken, note that they're not for sale.
North Tampa Market. This outdoor market happens from 10:00 AM to 2:00 PM every second Saturday of the month. Over 70 vendors sell a wide selection of goods, produce, pastries, plants, flowers, collectibles, and handcrafted items. The picnic tables under the oak trees are a great "parking" spot for listening to live music and enjoying the vibrant atmosphere of the market. If you're wondering where to stay in Tampa, North Tampa is one of the best areas that we recommend.
Heights Night Market. Want some evening fun? If you're in Tampa on the second Wednesday of the month, head to the Heights Night Market in Armature Works. The vendors come here between 5:30 PM and 9:30 PM and sell art and handmade crafts. If you're interested in buying a souvenir, grab a beer and mingle with the local artisans and makers.
Must-See Free Things to Do in Tampa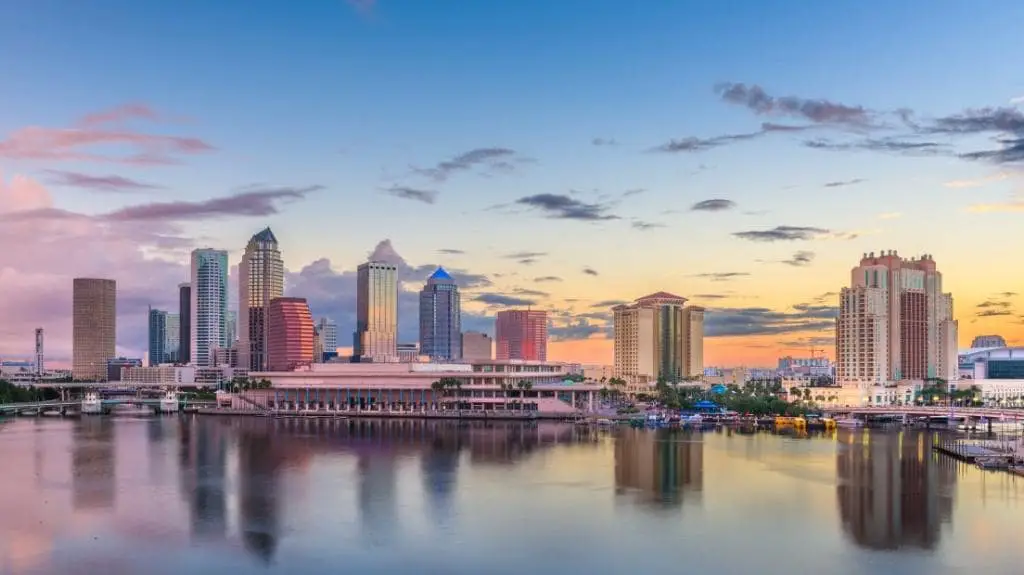 This wraps up our list of 33 top things to do in Tampa.
Of course, it'd be next to impossible for a traveler to check everything out. That's why in the section below, you'll find our top 7 choices for free things to do in Tampa for first-time visitors:
Fourth Fridays
Bayshore Boulevard
Ybor City
Ben T. Davis Beach
Gasparilla Pirate Fest
Hillsborough River State Park
Heights Night Market
Now, please share with us:
What would be the first free thing you'll do when in Tampa?
Leave your answer in the comments below.