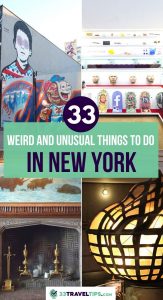 If you're looking to get off the beaten path in one of the most cosmopolitan cities in the world, then you're in for a spectacular treat.
On this list, you'll find 33 strange and unusual things to do in New York City.
Some of the activities will give you goosebumps…
Others will challenge your discovery skills…
Hell, one or two might even disgust you!
One thing is for sure, though. You won't find an ordinary experience in this article.
Feeling adventurous?
Let's explore!
Start Planning Your Trip to New York City with Our BEST Recommendations:
Top Tours in New York City
Best Accommodations in New York City
Easiest Transportation Options in New York City
Note: This article contains affiliate links. In case you purchase something through one of these links, we may receive a small commission at no extra cost for you. Thank you for helping us keep creating the free content on this website!
The Most Unusual and Weird Attractions in New York City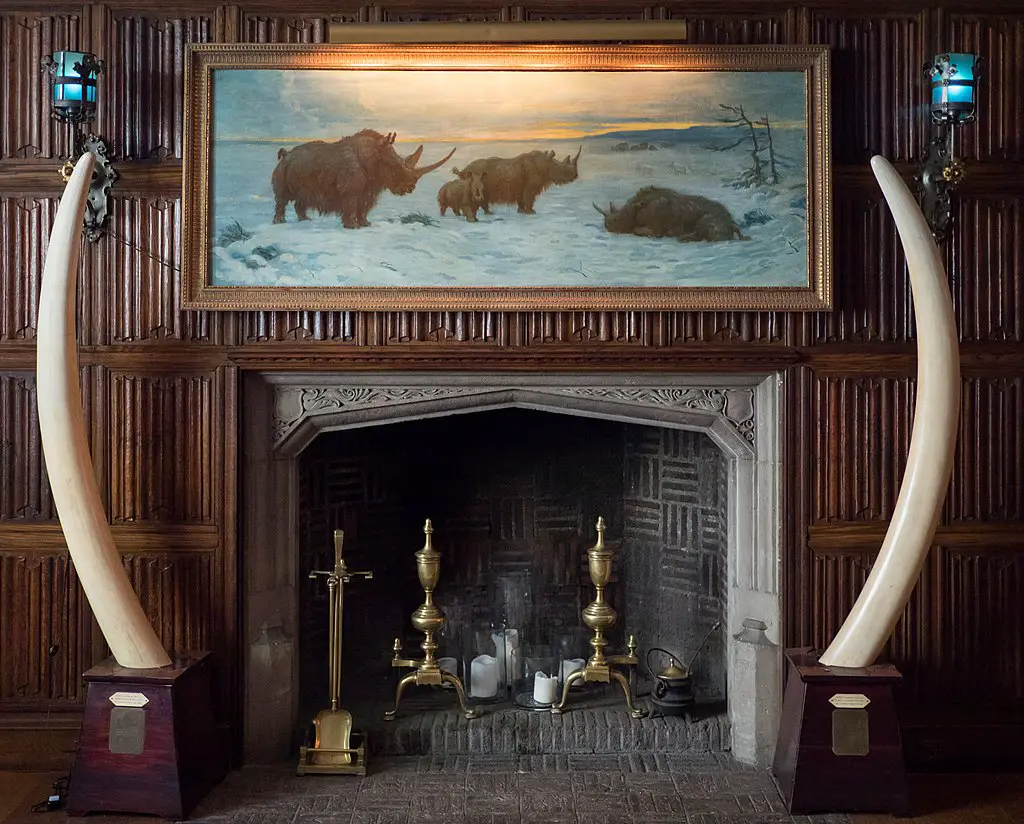 These weird and unusual attractions of New York have something for everyone – from gamers and magic lovers to street art and dark history fans. Find the best non-touristy things to do in NYC in the section below.
Summit One Vanderbilt. This isn't just a supertall observation deck. Summer One Vanderbilt is New York's newest cultural experience. The immersive, multi-sensory art installation offers jaw-dropping 360-degree panoramas of the city. If you like playing a daredevil, step into the transparent glass-enclosed skyboxes that allow you to "levitate" 1,070 ft. (325 m) above the streets of Manhattan. Book your tickets to NYC's most transformational experience in advance through this link.
Explorers Club Headquarters. Stepping inside this exceptional space is one of the most unusual things to do in NYC. Art pieces, artifacts, and books from a bygone exploration era are gathered behind a century-old building with stained glass windows. Since 1904, when the club was founded, its collection kept growing and amassed more than 13,000 books. The Explorers Club Headquarters also houses Thor Heyerdahl's giant globe and curious polar artifacts brought by club members.
Pier 54. Part of the historic Chelsea Piers, the spot is associated with the Titanic and Lusitania seafaring catastrophes. In 1912, the dock received the rescued passengers of the Titanic. The eerie location participated in another disaster three years later. The Lusitania sailed from Pier 54 and was torpedoed before it reached Ireland.
Roosevelt Island Cat Sanctuary. Some may find this place a bit creepy, but most visitors love it. An abandoned hospital is currently home to hundreds of felines. They survived most of their lives on their own before a group of dedicated people stepped in. Over the past 15 years, they've been taking care of the cat colony.
Neue Galerie. You could hardly expect to find such a place in the Big Apple. This is the only museum in the city that is focused solely on European art. The name stands for New Gallery in German. You can marvel at the works of several 20th-century Austrian and German artists, including masters like Gustav Klimt, Wassily Kandinsky, and George Grosz.
Brooklyn Superhero Supply Store. The attention-grabbing name of this weird place is nothing compared to the goods sold inside. Superhero fans can find all they could possibly wish for among the insane variety of merchandise. You can buy a mind reader, as well as a cyclone in a can. There is no better gift for a friend's birthday than a black hole in a bottle, right?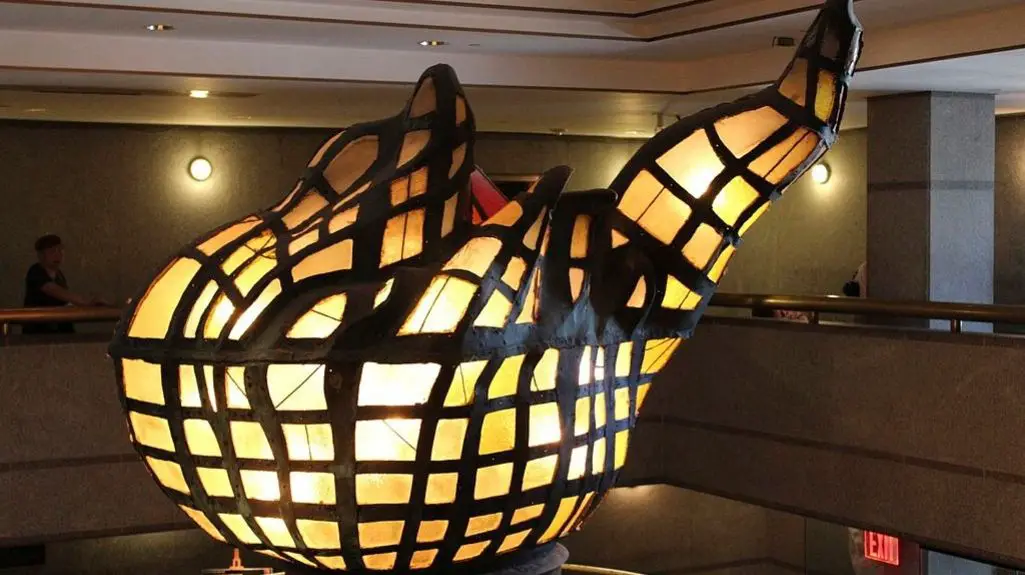 The Statue of Liberty's Original Torch. The iconic Statue of Liberty is one of the most popular NYC landmarks. It is one of the craziest facts about New York that it's actually not American. However, the following is even more peculiar: its original torch was replaced almost 40 years ago. The still-intact torch is part of the nearby museum. Check it out when you pay Lady Liberty a visit.
The Escape Game. Among all the escape rooms in New York City, The Escape Game in Midtown Manhattan is the most unique and extraordinary one. You and your friends can choose an adventure like The Heist or Prison Break, and you'll be placed in an immersive world with 60 minutes to complete your mission. Designed by engineers and craftsmen, the level of detail in these rooms is wild.
The Modern Pinball NYC. The Modern Pinball NYC is one of the most action-packed of the unusual things to do in New York. Even if you are not a 90s kid, we bet you'll still enjoy the vintage pinball machines. The collection includes modern pinball games, too. You can try your skills on every pinball available and learn about the games' history.
The Life Underground Sculptures. We bet you haven't seen sculptures like these before. You'll find the tiny bronze creations on the corner of the 8th Ave. station. Due to their miniature size, most people miss this incredible art installation. The sculptor, Tom Otterness, wanted to express his controversial past as a violent performance artist. He did that by modeling these unique pieces of art.
Gimbel's Bridge. This rare construction feat is three stories high and links two buildings in downtown Manhattan. As a former shopping center, the buildings' main attraction was the 1925 copper bridge. The extraordinary Art Deco style is a feast for your eyes. Today, the bridge is privately owned. But although you can't walk on it, admiring it on the outside is still an awesome experience.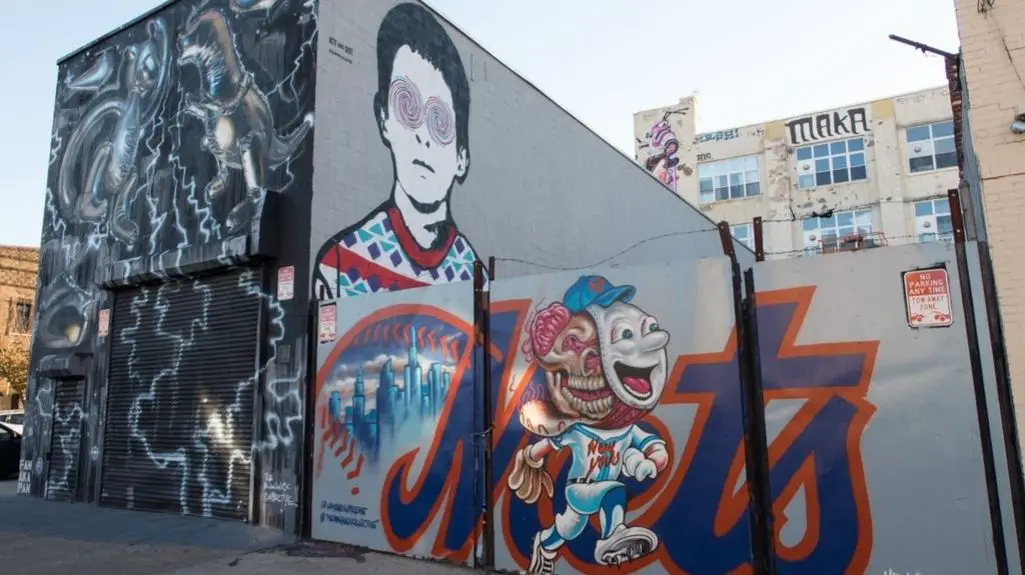 Street Art in Bushwick. NYC is famous for its street art. If you want to see the best of it, you must take a stroll through the Bushwick district. It features artwork from famous names such as Barry McGee. Join a walking tour, if you don't want to miss the best art pieces. It's a lot of fun and you'll learn unexpected details about each street mural. Tip: Another great city for seeing amazing street art is the Belgian capital. The comic route is among the coolest things to do in Brussels.
The 191 Subway Station Graffiti Tunnel. If you want to skip the trivial tourist attractions and see something extraordinary, then check out the Graffiti Tunnel. The location used to be quite spooky back in the day, but a group of skillful artists transformed it completely. You'll love what they've done with the tunnel, especially if you're an artist or a photographer.
Tannen's Magic Shop.  Welcome to NYC's oldest magic shop! Plenty of strange items will capture your attention here. Except for card decks and dice, you can get your hands on items such as a multiplying billiard ball or a magic cane. Since its establishment in 1925, the shop's clientele has always included famous magicians. Oh, did we mention you can opt for a free demonstration?
House of Yes. One of Brooklyn's quirkiest places offers surreal performances by aerialists and circus artists. The breathtaking cabaret shows are highly innovative and full of energy. One of the best things about it is the after-party that follows almost every show. These parties are known to be vibrant, wild, and fiery.
The Evolution Store. One of SoHo's gems boasts an endless variety of historical items. Everywhere you look, you'll discover a new and intriguing collectible you'll want to buy. The friendly staff knows their trade, and you're likely to walk away with something wacky such as a fossil or a framed butterfly.
The Quirkiest and Strangest Museums in New York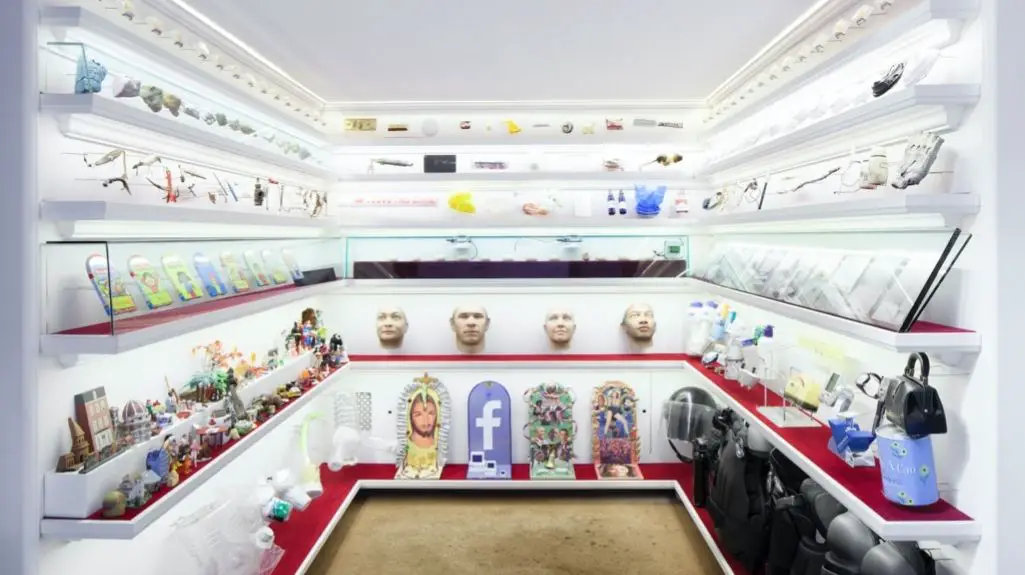 New York boasts countless unusual museums. You won't have a dull moment if you decide to add them to your itinerary. Let's see what hidden gems the Big Apple has to offer.
Mmuseumm. Museums don't get much smaller than this one! The tiniest NYC exhibition is arranged inside an old freight elevator. The peculiar collection includes items such as the shoe thrown at George W. Bush in Baghdad. You can pay the museum multiple visits, as the displayed items are often replaced with new ones.
The Smile Face Museum. This wacky space should be ranked as one of the top 10 unusual things to do in New York. It is a tribute to the classic yellow smiley face created in the 1960s. What started as a private collection in 1992, grew into an enormous assembly of toys, clothes, bags, posters, and all kinds of items featuring smiley faces.
Museum of the American Gangster. A former speakeasy in Manhattan, this East Village spot is like a time machine that brings you back to a dark period of the city's history. All the prominent figures from the prohibition period are featured here via different items and memorabilia. The collection is related to Al Capone, Meyer Lansky, and other gangsters that once made the streets unsafe. Tip: Apart from housing some of the weirdest things to do in NYC, East Village is one of the best areas to stay in New York for foodies and partygoers.
The Robotic Church. Even if you consider churches to be quite alike, this one will definitely surprise you. What used to be the Norwegian Seaman's Church is now home to dozens of handmade robots. Some of them are 15 ft. (4.57 m) tall. That alone is enough to earn the church a spot among the most unusual things to do in New York. The contrast between the old building and the technologically advanced pieces is staggering.
Spyscape. This establishment is more than just a museum. It allows you to put your spy skills to the ultimate test and gives you the chance to engage in fun activities, such as deceiving a lie detector. You can find out how good you are at surveillance and hacking, too. Spyscape is where you'll also learn details about the history of spying.
The Museum of Interesting Things. If you love vintage gadgets and geeky stuff, you shouldn't miss this place. The East Village exhibition is a private collection featuring awesome items such as a butter churn, a fuel iron, and an extending telephone. Every visitor can take pictures and even hold the items – including the cool crystal radio powered solely by radio waves.
The Trash Collection. You can visit a garbage depot in NYC and discover a quirky collection of treasures. Nelson Molina, a former sanitary engineer, started gathering items he found while on the job. His treasures include exotic lamps, vintage toys, and art pieces. The museum is not open to the public (except for sanitary workers). However, you can join one of the frequently organized private tours.
The Museum of Sex. You'll probably expect to find such a place rather in Amsterdam than in the Big Apple. Of all the unusual things to do in New York, this is among the quirkiest ones. The museum houses 15,000+ pieces of adult content, including photography, art, clothing, and everything imaginable related to sex. Make sure you visit the gift shop, too.
The Daredevil Tattoo Museum. You have the chance to explore one of the most famous tattoo shops in existence. It is full of artifacts dating back to the early days of tattoo art. The vast collection eventually turned the studio into a museum. The items displayed include old newspaper clippings, vintage photos, and old-school tattoo machines.
The Extraordinary and Unexpected Tastes of New York City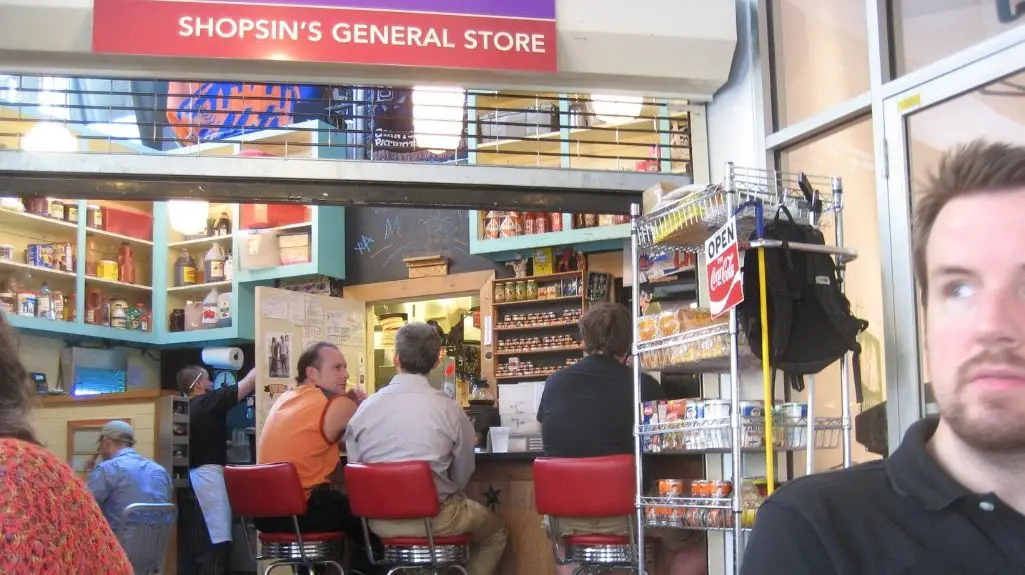 You can find anything your taste buds desire in a cosmopolitan city like New York. However, these extraordinary locales will blow even your wildest imagination into tiny pieces. Discover the strangest eateries in New York City in the section below.
Shopsin's. Foodies from around the world need to try their Bread Pudding French Toast. If this doesn't sound tempting, you can always choose one of the other 900 items on the menu. Kenny Shopsin, the late founder of this location, used to kick people out if he thought they didn't fit the casual style of the restaurant. He hoped that this would prevent Shopsin's from becoming a tourist attraction.
Nonnas of the World. When you're out looking to grab a bite, consider visiting this unusual place on Staten Island. The eatery offers home-cooked meals prepared by real grandmas. That's where the name comes from – "nonna" is Italian for "grandma". Instead of having a master chef, a different grandma is in charge of the kitchen each night.
Kenka. The St. Marks location stands out from other restaurants with both its decoration and cuisine. When you think of Japanese food, you probably imagine sushi or tempura. At Kenka, you'll find "slightly" different dishes. If you're a daredevil with a strong stomach, you can test your taste buds on a bull penis or octopus wasabi.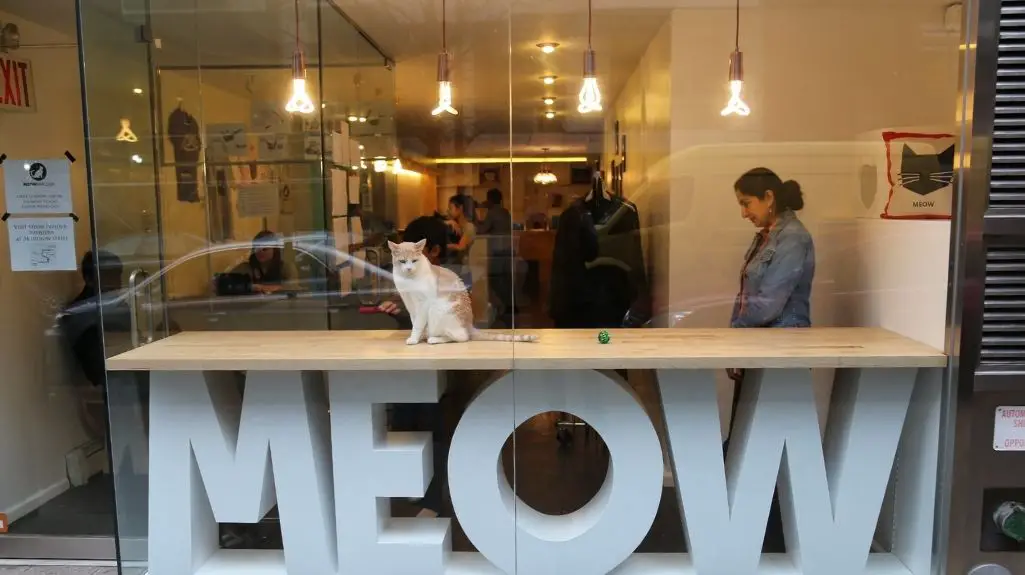 Meow Parlour Cat Café. To all cat lovers out there: prepare to fall in love with the Meow Parlour Cat Café. The NYC location offers activities such as Yoga and Kitties. Our personal favorite is called the Cats Package – you get to spend 1:30 h with the felines while enjoying a tasty meal and a beverage. You have to try the mouthwatering French macaroons, too.
Cacao Prieto. This place will awe you not just with the gorgeous building it's located in. The Prieto family has a long history of producing organic cacao. They have established a factory and a shop in NYC. Today, their menu includes a variety of yummy organic chocolates. Did we mention the quality homemade rums and liquors they also produce? To guarantee the perfect quality of their products, the family designed their own machines.
The Campbell. Grand Central Terminal is a popular tourist destination. However, most people don't know about its secret: the hidden bar. The entrance is on 43rd Street. This spot rocks a vintage Art Deco interior complete with a stone fireplace, as well as a unique hand-painted ceiling. The glamorous atmosphere and the hard-to-find location makes it one of the most unusual places for a drink after a full day of exploration in New York.
Brooklyn Ice Cream Factory. The authors of the New York City for Dummies book claim that this place offers the best ice cream in NYC. This is a bold statement, but it just might be the truth. Brooklyn Ice Cream Factory is not your typical gelateria. It is a quiet shop where you don't have to wait in line for a cone of ice cream. And if you happen to run into the owner Mark Thompson, you'd be in luck. He'll gladly tell you stories from the Big Apple's past while you nibble on your delicious treat.
Fraunces Tavern. This joint boasts a lot of history. The Wall Street bar used to be a revolutionary activity hub back in the day. According to historical records, this is the location where Washington took his farewells with the officers who were about to fight in the Civil War. This is also the tavern where the Sons of Liberty used to plan their affairs, including the Boston Tea Party. Fraunces Tavern now features an in-house museum to commemorate its past.
The Most Unusual and Strange Things to Do in New York – Rare, Spooky, and Unexpected
Your visit to the Big Apple won't be complete if you don't include at least a few weird and non-touristy activities on your itinerary.
With a whopping 33 strange and unusual things to do in NYC, this list gives you plenty of juicy ideas.
Remember to go nuts with the photos – New York City is incredibly photogenic!
Start Planning Your Trip to New York City with Our BEST Recommendations:
Top Tours in New York City
Best Accommodations in New York City
Easiest Transportation Options in New York City
Now, tell us:
Which quirky and unexpected New York activity will you join first?
Share with the tribe in the comments below.