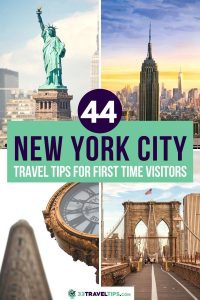 Planning a visit to New York City can be incredibly daunting, especially if you've never been there before.
The thing is, you only get one chance for a first impression.
And if you want your first impression of the Big Apple to be as magnificent as possible, check out these 44 New York City travel tips for first-time visitors.
For your convenience, we've divided the guide into eight categories. These include things to do before you visit New York, transportation tips, safety and money-saving advice, as well as food and accommodation tips.
Ready to explore the world's most diverse city?
Let's go!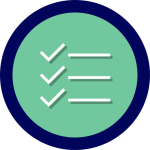 Preparation – Things to Do Before You Go to New York
In the first section of our guide, you'll find what you need to do before traveling to New York. These travel tips about the Big Apple will answer your questions about visas, safety, and comfort.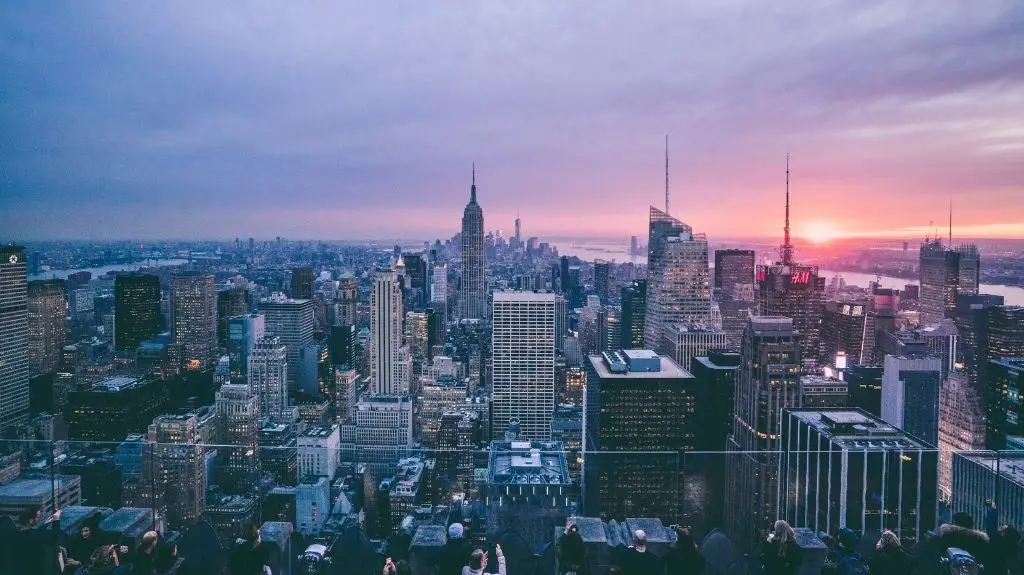 Do you need a visa to visit New York? If you're traveling from outside the U.S., check with your American embassy whether you need a visa or not. If you belong to one of the 38 countries which are part of the Visa Waiver Program, you can apply for an ESTA for your New York travel.
Pack comfy shoes. Strolling the streets of the Big Apple is the best way to suck all its charm in. Since there's a lot to discover, this means a ton of walking. 20,000 steps is a "normal" day when you're playing a tourist, so comfortable shoes are a MUST. By the way, if you want to never again worry about what to pack for your trip, grab our trusty Travel Checklist.
How many days should you spend in New York? For a first visit, plan 3-5 days minimum in NYC. The Big Apple is indeed BIG. So, anything less than 3 days is not going to be enough to even explore the main attractions. 5 days in New York is a sweet spot for covering the city without rushing everywhere. Anything more than that is welcome as you'll have a chance to venture out of Manhattan and discover the other boroughs of New York.
New York is chock-full of landmarks. Don't rush to explore them all, though. If there's one New York City travel tip you need to take from this guide, it's this: Don't try to cover every single landmark in the Big Apple. That'll be next to impossible unless you have at least a month for traveling. So, pick a few spots you can't wait to see and take as much time as needed to marvel at them.
Book in advance. This tip is related to the previous one. While we always recommend to take it slowly, a bit of planning can do wonders for your first New York trip. For instance, if you intend to visit the most popular landmarks, booking them in advance would be your best bet. The Statue of Liberty, The Empire State Building, and the Rockefeller Center always teem with tourists. Do yourself a favor and get a ticket before you even arrive in NYC.
The weather in NYC varies a lot. Dress accordingly. The temperature can be as low as -10 or as high as 100°F (-23 to 38°C). If you're visiting in winter, pack layers to keep yourself warm. In summer, shorts, T-shirts, sneakers, and an ethereal dress would do the trick. Also, it rains quite often, so a sturdy umbrella can be very handy.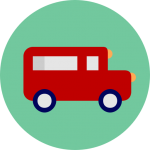 Transportation – How to Travel in New York Like a Pro
New York City might be huge, but it has one of the best public transportation systems worldwide. In this section, you'll discover the best New York travel tips about how to go around like a local.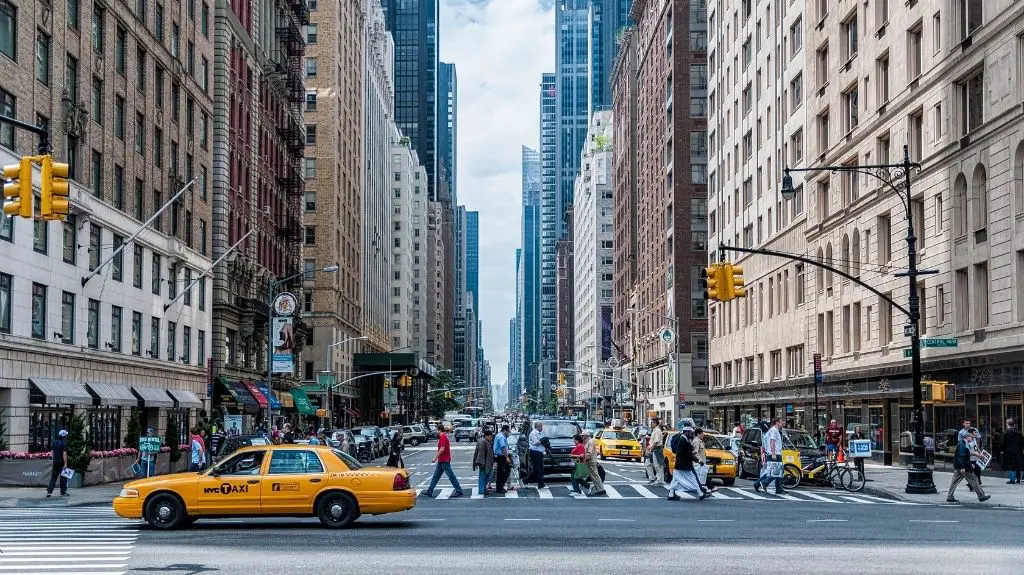 Use the subway. Want to truly experience New York? Hop on the subway and let it take you to your destination. Plus, the price is flat at $2.75 with a MetroCard, or $3.00 for a single-ride ticket. One of the most interesting facts about New York is that it has 472 stops and 36 lines – or more than any other system worldwide. Note: the lines serve Manhattan, Queens, Brooklyn, and the Bronx. They don't serve Staten Island, where the Staten Island Railways (SIR) operates.
Get a regular Metro card to travel more conveniently and save some $$$. A new Metro card costs only $1, and you can top it up at every reloading terminal. The best thing about the card is that you can share it with fellow travelers as long as you have enough credit. If you're staying for a few days in New York, getting a 7-Day Unlimited Metro Card ($33) is your best bet.
Learn to navigate the subway like a pro. It's always a handy idea to keep an offline map of the subway in case phone service is limited underground. The number of lines and stations might seem overwhelming at first. However, once you get used to the colors, numbers, and letters, you'll see it's pretty straightforward. For instance, take uptown trains if you're traveling north, and downtown trains if you're going south.
Double-check that you're hopping on the right subway train. Make sure you know whether it's an express train or not. Express trains might not work for you because they don't stop at every station. If you're in New York for the first time, and you're unsure what type of train is arriving, just ask someone on the platform.
Taxis might be a better option than Uber/Lyft in New York. According to Forbes, yellow taxis are $1.4 less expensive than UberX for short distances. However, using a Uber/Lyft becomes cheaper for prices above $35. The largest issue with taxis is their availability in rush hours. Uber and Lyft have better cars, but taxi drivers are more knowledgeable. Pick the best option according to your situation.
Marvel at The Big Apple from the water. When you've walked enough, maybe a boat tour would tickle your fancy. New York City's skyline is quite impressive from the water. So, if you're wondering what to do next, we recommend a water ride. If you get one of the NYC passes, you'll be able to benefit from a few boat and ferry tours that take you through different routes.
Walk on these jaw-dropping bridges. New York's boroughs occupy different islands, connected by gigantic bridges. And the good news is – you can walk on several of them. We recommend the Brooklyn Bridge and the Manhattan Bridge (both connecting Brooklyn with Manhattan), as well as the George Washington Bridge (connecting Manhattan and New Jersey). All three brilliant constructions offer stupendous views of New York.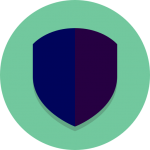 Safety New York Travel Tips for First Time Travelers
This section of our New York travel guide will show you a few tips on how to be safe in The City That Never Sleeps. Because a little extra care wouldn't hurt anyone.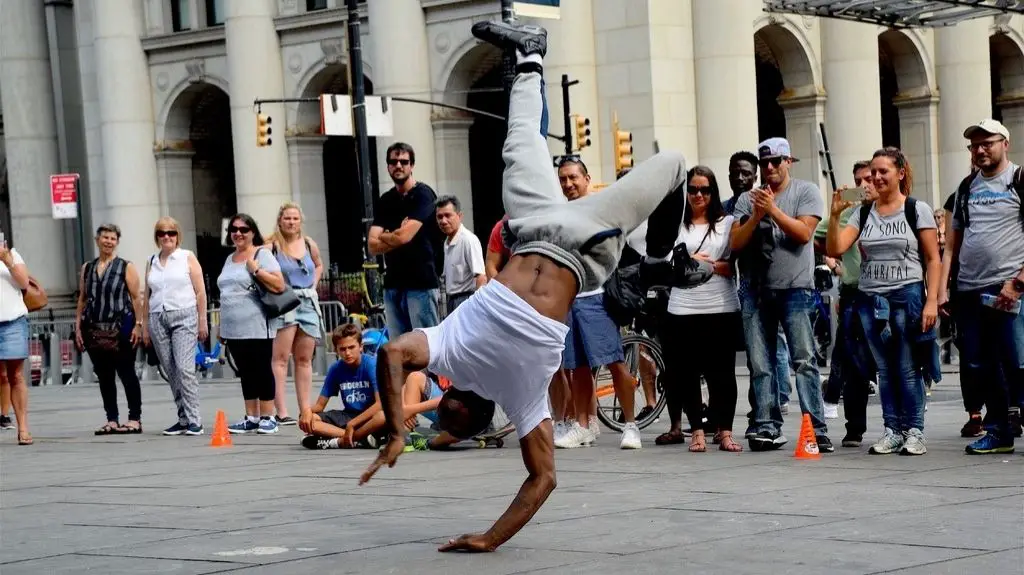 Be vigilant in New York City. Gotham is one of the safest large cities worldwide. Its crime rate has been constantly decreasing since 1994. In 2019, it was at an all-time low. However, taking a few precautionary measures is always a good idea. For instance, don't try to draw attention to yourself and avoid wearing shiny jewelry. If a stranger stops you on the street, and his/her questions sound fishy, don't feel obliged to answer.
Pickpockets usually work in teams. Here's how they do it. One or a few try to draw your attention to something, or they cause a disturbance. In the meantime, their partners in crime take advantage of the bustle and rob victims of their valuables. Street performances are the perfect gathering spots for pickpockets. So, be extra alert when you stop to watch a street artist.
Jaywalking is a thing in The City That Never Sleeps. However, one of our best New York travel trips for first time visitors will be to avoid it. The Big Apple is the largest U.S. city. As such, it comes with its fair share of traffic dangers. Stick to the traffic lights, especially if you're crossing a major avenue or boulevard.
Be careful with street sellers. New York is teeming with people who want to sell you something on the street. Here are a couple of things on what to be aware of:
A bottle of water shouldn't cost more than $1. Also, make sure it hasn't been opened before.
If someone hands you a flyer to visit a famous show or a comedian for free or a few dollars, that's a sure-fire sign something is fishy.
Many street vendors sell fake stuff, but if you relish the idea of spending $25 for a passable copy of a luxury handbag, then go for it.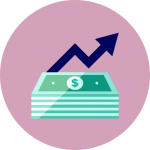 Money-Saving Travel Tips: Budget and Stretching Your Bucks in New York
There's no other way to say it – New York can be quite expensive. However, with some good planning and our best money-saving travel tips, you can make the most of your budget. Let's see how: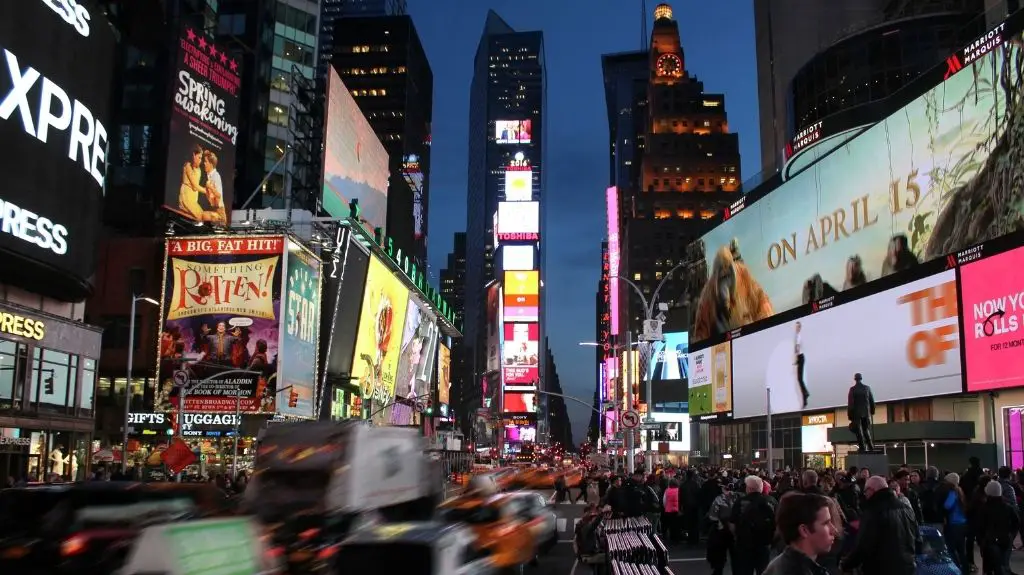 Tourist passes will save you BIG. These cards are a fantastic time- and money-saver when exploring The City That Never Sleeps. A few options exist, but the most popular ones are The New York Pass and the New York CityPASS. If you plan your itinerary well – visiting at least three attractions per day – you can benefit from some great discounts.
Get a metro card and use the subway. It's fast. It's safe. And it's affordable, especially when you get a metro card (see the previous section). The subway is also much faster than a cab, specifically in rush hour.
Avoid eating in Times Square and midtown restaurants. Not only the quality of the food is mediocre at best, but also these areas are quite expensive. Unless you're hungry as a wolf, we recommend you find another spot to eat your heart out in New York City (see our food and drinks section for recommendations).
Is the water in New York safe to drink? New York's tap water is not only safe and delicious to drink. It's also considered among the best in the United States. Get yourself a reusable bottle and save a ton of money by refilling it. Most restaurants would be happy to do it for you as well.
Looking for NYC souvenirs? Head to Chinatown. New York is chock-full of stores that sell souvenirs. But if you want to save some money, and you like bargaining, Chinatown is your go-to place. While there, don't miss a chance to try some Dim Sum at Nom Wah Tea Parlor – a vintage parlor from the 1920s.
Should you tip in New York? Tipping is a way of life in New York, and staff will expect to get tips in hotels, restaurants, spa centers, and in taxis. Be careful when tipping in restaurants, though, as some include a service fee (usually mentioned on the bottom of the first menu page).
There are tons of free things to do in New York. This means you don't have to be spending money all the time to enjoy the world's most multicultural city. Here are a few suggestions for you:
Bryant Park. Located on the 42nd street, between the New York Public Library and Times Square, Bryant Park teems with free activities. These include fencing, yoga classes, juggling lessons, ping pong, and movie nights in summer. If you're in luck, you might even catch a Broadway performance.
The New York Botanical Garden. On Saturdays from 9:00 AM to 10:00 AM, and all day on Wednesday, you can visit the New York Botanical Garden for free. The admission is grounds-only and doesn't include access to the conservatory, rock garden, special exhibits, tram tour, or the children's adventure garden.
Love water sports? You can join a free kayak tour. Brooklyn Bridge Park Boathouse allows you to do a 20-minute free session. Just make sure to save your spot by booking ahead.
Explore dozens of free museums. NYC has a ton of museums that always have free entrance. Bear in mind you have to reserve tickets in advance. Here are some ideas:

American Folk Art Museum.
Federal Hall National Memorial.
New York Public Library for the Performing Arts.
Queens Botanical Garden.
The Bronx Museum of the Arts.
The Museum at the Fashion Institute of Technology.
Theodore Roosevelt Birthplace.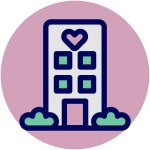 The Best Neighborhoods and Accommodations in New York for First Timers
By now, you've probably decided what you want to do when you're in New York for the first time. The following New York travel tips about the best districts and the greatest accommodations will ensure you relax like a king after a lengthy day of discovering the Big Apple.
Note: Make sure to also check out our separate guide with the best areas to stay in New York before booking.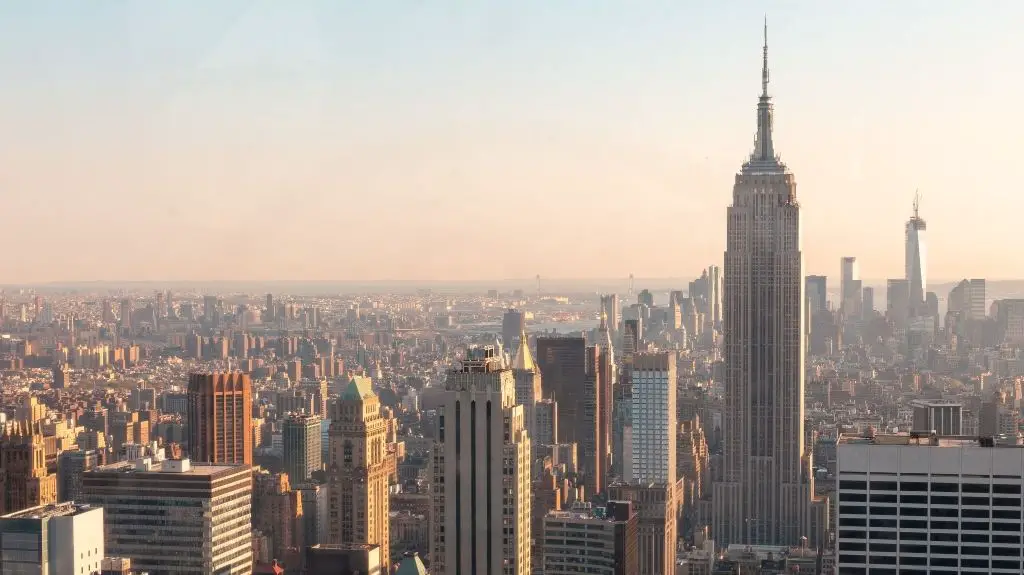 Choose an accommodation spot close to a transportation hub. One of the most sure-fire ways to save time and cash is to find lodging near a subway station. Cabs and Uber can cost you dearly if you use them too often. Plus, New York is still notorious for its traffic jams. With 472 metro stops, it shouldn't be difficult for you to book a place near a subway station and save precious time for exploring.
Airbnbs are NOT a thing in New York. In most of the Big Apple, it's illegal to rent or advertise an entire apartment for less than 30 days, except when the host is present and the guests are not more than two. In all honesty, you won't save that much even if you're lucky and find a spot.
Fancy a magnificent view of the Empire State Building? Stay in one of these chic hotels: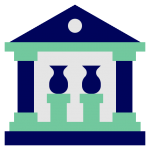 Travel Tips About New York City's Attractions
Want to explore NYC's landmarks like a pro? These travel tips will unveil all the secrets you need to know to avoid queuing and crowds.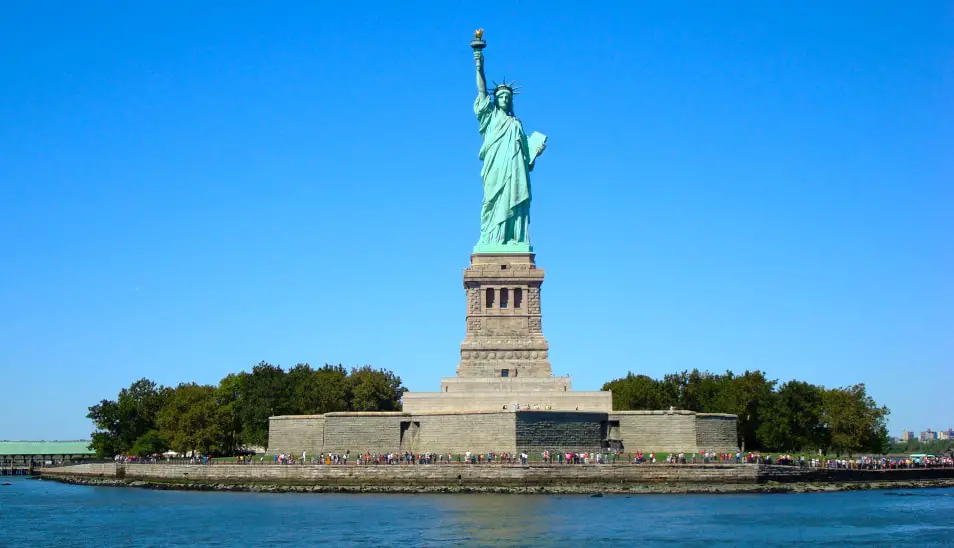 Snap your shots when New York is "sleeping". You might know it as "The City That Never Sleeps", and that's true to an extent. But here's a tip if you want to shoot some photos without a selfie stick popping in your way. Wake up early on a weekend, and take your pictures then. The streets, including Times Square, are pretty quiet before 8:00 AM.
Bad weather? Visit a museum. New York packs dozens of amazing museums. The truth is, they take a lot of time to explore properly. But if the weather outside is frightful, and the museum is sooo delightful, then why not? You can't go wrong with The Met, MOMA, AMNH, and the Brooklyn Museum.
Statue of Liberty takes a ton of time to visit. If you're dead-set on seeing up close one of the symbols of New York City, go for it. But know that sightseeing the Statue of Liberty takes three-four hours, including queuing, the ferry ride, and exploring the area around it while trying to keep away from selfie sticks. One of the few benefits of going there is the staggering view of Lower Manhattan, but other than that, you might be better off exploring some of the unusual things to do in NYC.
Try to get on the Empire State Building just before dark. In this way, you'll be able to enjoy a sweeping view of New York during both day- and nighttime. If you're lucky, you might even admire a mesmerizing sunset melting the horizon. The opening times are between 11:00 AM and 11:00 PM.
Like big parks? Central Park is great. The "Green Lungs of Manhattan" offer a fantastic retreat from the city's bustle. Whether you're visiting during spring's 50 shades of green or in winter when an enchanting white duvet covers it, Central Park is drop-dead gorgeous all year-round. Take your time, snap a few shots, and admire the surrounding skyline.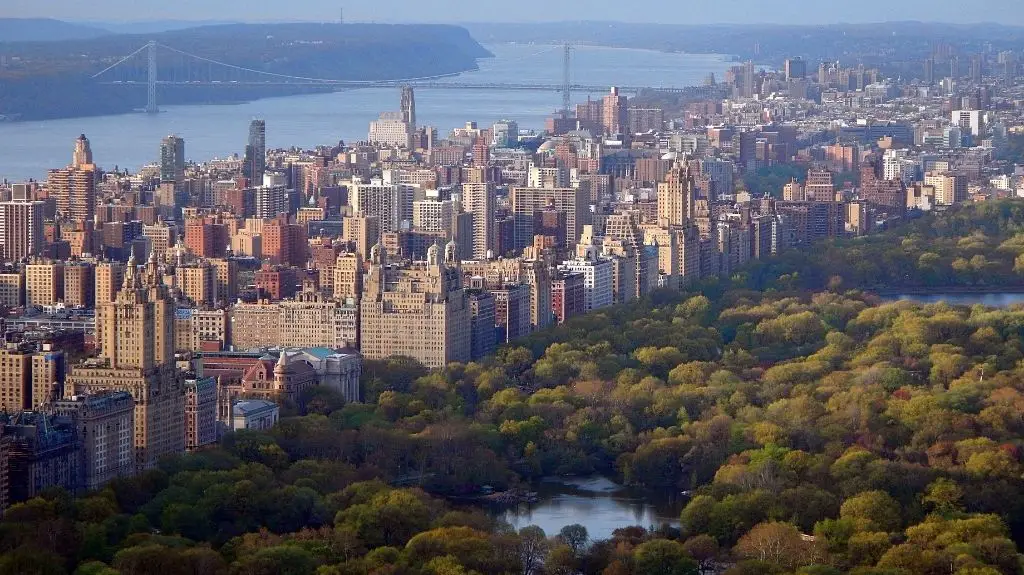 Don't limit yourself just to Manhattan. New York's most popular attractions are in Manhattan. However, if you want to escape the crowds, consider visiting some of the other four boroughs. Here are a few ideas what to explore in each:
Brooklyn. The borough offers a heart-stopping view of Manhattan. Also, you can have a picnic in Prospect Park, visit the Brooklyn Botanic Garden, or do some treasure hunting at the Brooklyn Flea Market.
Queens. A visit to Queens can present you with a ton of options. Museum enthusiast? Go to the Queens Museum or MoMA PS1. Love parks? Stroll through the vast green space of Flushing Meadows Corona Park. Baseball fan? Go to a Mets Game at the Citi Field.
The Bronx. Yankee Stadium, the Bronx Zoo, the New York Botanical Garden, and the largest park in NYC – Pelham Bay Park – all await you in The Bronx. When you grow tired of exploring, quench your thirst at one of the awesome breweries you'll find in the borough.
Staten Island. The Staten Island Ferry connects the borough with Lower Manhattan. When you arrive there, you can eat your heart out in some of the many Italian restaurants that dot the island. Alternatively, you can get lost in the Snug Harbor Cultural Center & Botanical Garden or admire the wild animals in The Staten Island Zoo.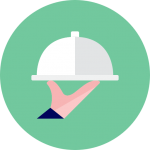 Food Tips for New York City for First Time Travelers
New York City's food scene will surpass even your wildest food fantasies. Don't count calories as you'll be burning a ton by walking around. Here are our best travel tips to eat well in New York City.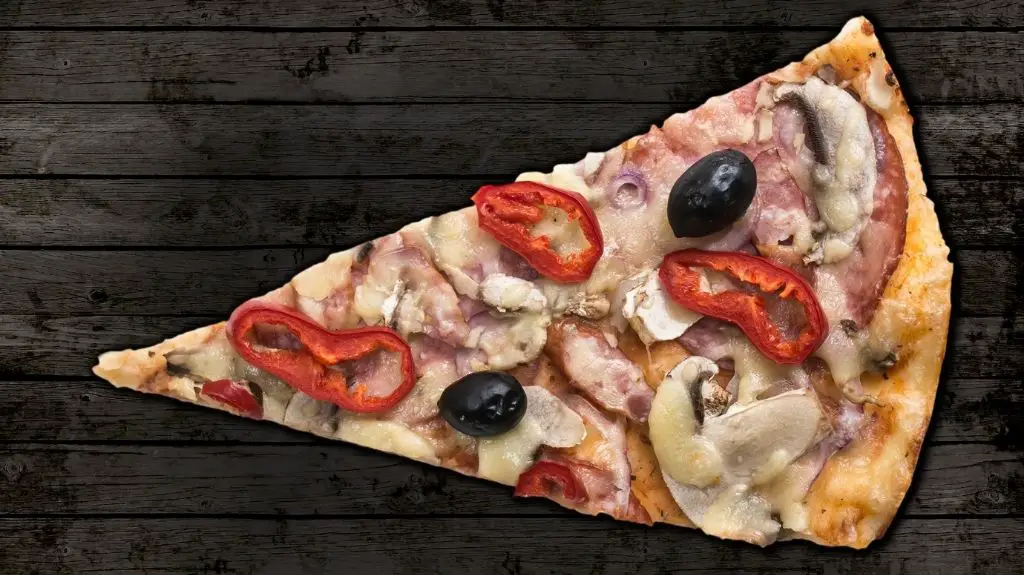 You don't need to break the bank to eat well. This is among our best New York City tips for first time travelers. If you'd like to pamper yourself to a fancy meal, NYC will live up to your most fastidious food cravings with more than 500 Michelin-star establishments. But if you don't, no worries. The Big Apple is chock-full of spots that will make you salivate while keeping your wallet happy. Go for Los Mariscos if you dig Mexican food, Vini E Fritti if wine tickles your fancy, and Noodle Village if you love Chinese food, especially dumplings and wonton soup.
NYC's street food is a quick and cheap way to satisfy your hunger. Pizza, pretzels, and hot dogs are all around you when you're discovering New York's streets. And they're your best friends to stock up on some energy when you have a busy schedule. Magnolia Bakery's decadent pastries can fuel you for hours. If you're exploring the area around the Rockefeller Center, check out the food trucks on 6th Avenue. And if you're strolling the lanes of Central Park, you can't go wrong with a hot dog from one of the many stands.
$1 pizza slices are not your game. If there's one thing NYC is very famous for, that's its scrumptious pizza. However, don't just pick the first spot that sells pizzas for a couple of dollars. If you're seeking foodgasms, go for NY Pizza Suprema and Joe's Pizza. But if you a truly pizza worshipper, join the NYC Pizza Tour. We mean, who'd say "NO" to a half day of pizza escapades?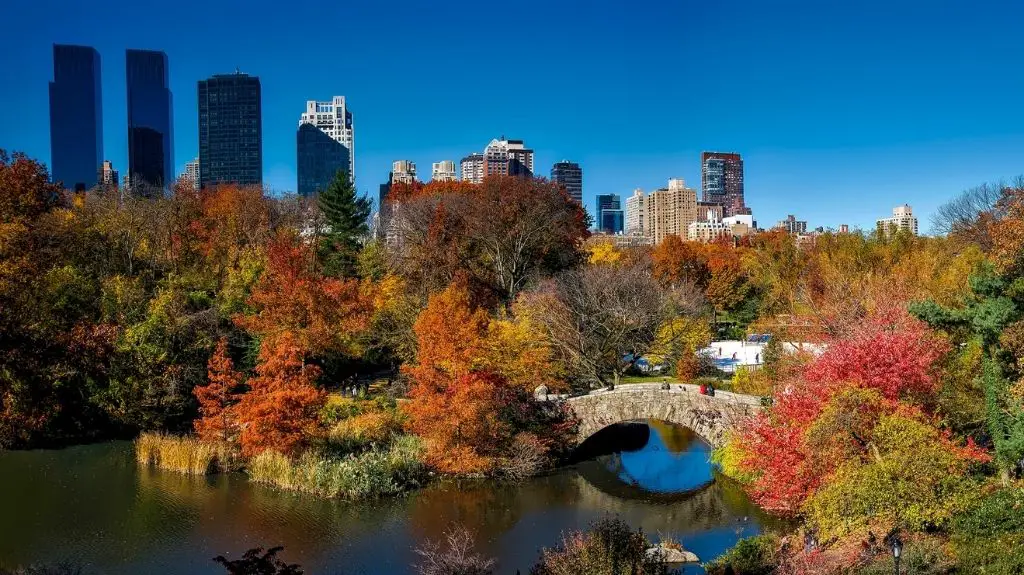 Picnic in Central Park. Fresh air, lush vegetation, and billion-dollar views all around await you in Central Park. Pack your bags and enjoy a picnic while basking in the sun and admiring Manhattan's jaw-dropping skyline.
Explore NYC's food markets. If you love discovering the food culture of a city, here's one of our best New York travel tips for first time visitors – get lost in the food markets. Chelsea Market should top your list, especially if you love Oreo cookies – that's where they originate from. A more relaxed alternative to Chelsea is the Gansevoort Market, which is just five minutes away. Other great food halls and markets include Urbanspace Vanderbilt, Smorgasburg, Gotham West Market, and DeKalb Market Hall.
Restaurant Week happens twice a year (summer and winter) in New York. During Restaurant Week, some of NYC's top restaurants offer meals for a much lower price than usual. For instance, a 3-course dinner at the fine establishments is around $80, but during Restaurant Week, it can be as low as $35. Don't forget to book in advance, though.
Happy hours can save you a bunch of money. New York City has an exploding cocktail scene. But splurging on $15+ cocktails is not everyone's fancy. Thankfully, there are happy hours that usually last from 5:00 PM to 7:00 PM and halve the prices for drinks. Just go easy on the Manhattans and Cosmopolitans 😉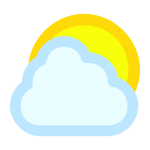 When is the Best Time to Visit New York City
The Big Apple is gorgeous all year-round.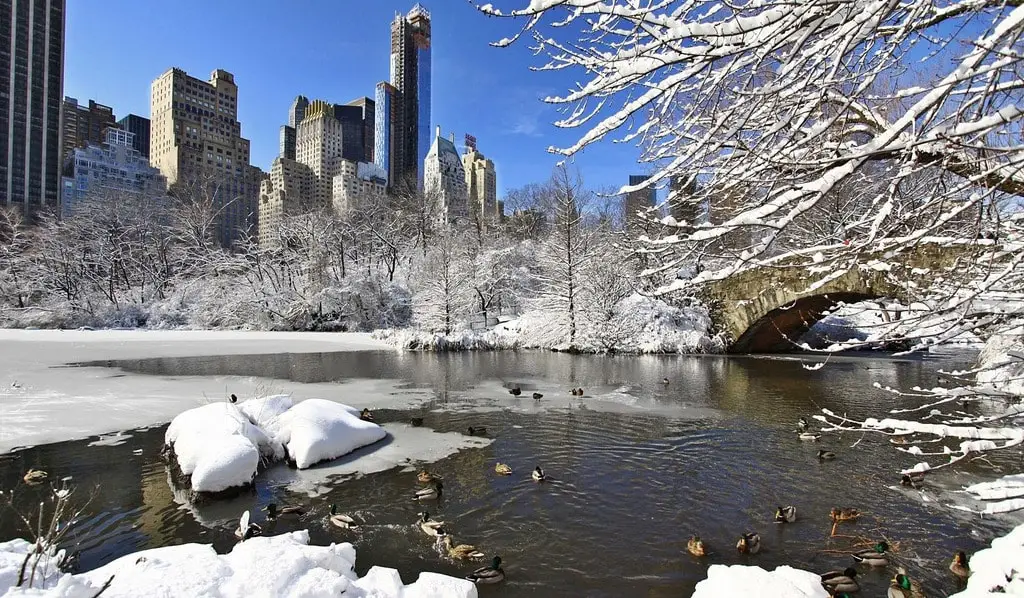 The most pleasant weather in New York is from April to June (spring) and from September to early November (fall). However, the cheapest time to visit NYC is mid-January till the end of February.
Skip summer if you can't stand heat and humidity. If you love snow, December-March is when you should visit. In the next section, you'll find our best tips for each season:
Winter. One of the most peculiar facts about New York is that it gets 15x more snow than the South Pole. The crazy fact means one thing – if you're looking for a white holiday, winter is your season to travel to New York. Just make sure to pack enough layers as it can get really cold.
Spring. Vast green spaces, cherry blossoms in botanical gardens, and lazy brunches basking in the warm sun. These are just a few of the things you can do in New York in spring. Smell the fresh aromas coming from every corner of The Big Apple, or join the International Food Festival at the 9th Avenue in May.
Summer. Bright, sunny, and often hot days, along with many tourists, await you in the summer months. However, that's also the season when something exciting is happening everywhere. All five boroughs offer a ton of free activities, including outdoor movies and concerts, as well as some Broadway shows.
Autumn. Fall can be really magical, especially if you love mind-blowing color palettes. While you'll need an extra layer of clothes, the crowds tend to thin a bit. Autumn usually comes with plenty of rain, so don't forget to pack good shoes and an umbrella.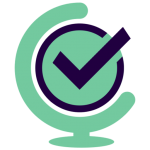 Which One is Your Favorite of the New York City Travel Tips?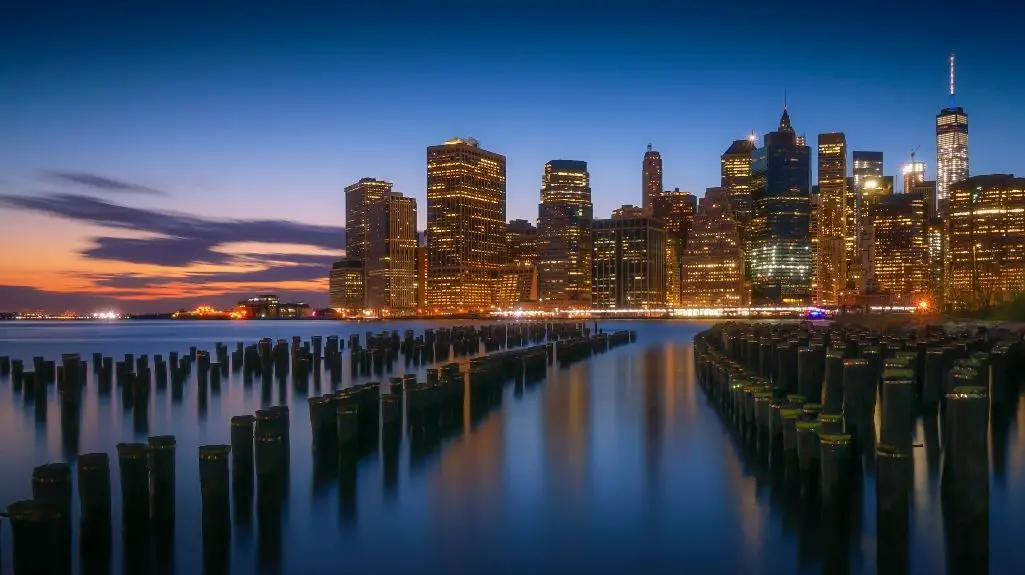 New York is busy, buzzing, and bustling.
But if you take your time slowly and allow it to show all its charm, beauty, and peculiarities, you might end up falling desperately in love with it.
One thing is for sure, though. These 44 New York City travel tips for first time visitors will help you plan your trip to the world's most cosmopolitan city in the best way possible.
Before we wish you a fantastic trip, we're curious:
Have you been to New York before?
If yes, what did you like most?