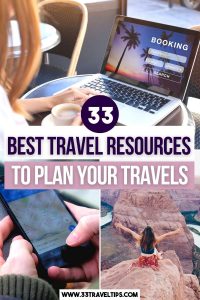 After 22+ years of traveling and living abroad, we'd like to share with you our best battle-tested travel resources.
From the first steps of getting inspired to booking the best flight and from the safest way to pay to the easiest way to stay connected…
These are 33 travel tools that will help you plan and enjoy your trips to the fullest!
Use the icons for easier navigation.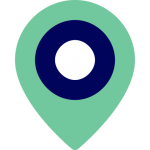 How to Find Your Next Destination
Use a combination of travel blogs, forums, videos, and guidebooks to get inspired and research your next destination.
We often get inspired for our next destinations by fellow travel bloggers.
We hope our website will help you choose your next trip as well. To start immediately, check our latest blog posts at 33 Travel Tips for the most actionable travel advice online!
Tip: If you don't know where to find great travel blogs, try searching travel directories, such as itravelnet.com and davestravelcorner.com.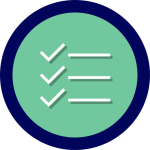 Where to Look for General Travel, Safety, and Visa Tips
Before even starting to plan your travels, get to know the current health, safety, and visa requirements.
Depending on where you're from and what your destination is, some of the following travel resources might not be applicable. Nevertheless, they're worth mentioning as you never know where your next adventure takes you.
U.S. Department of State Travel Website. Check warnings, advisory, and current safety measures for all travelers.
European Union's Official Website – Schengen Visa Requirements. A list of all the visa requirements for visiting European countries in and outside the Schengen Area.
Reopen EU. The current traveling and quarantine requirements regarding the COVID-19 pandemic.
World Health Organization. The latest news about any ongoing disease or emergency.
CDC's Travel Page. Information about alerts and emergencies regarding international travel for U.S. citizens as well as other travelers visiting the United States.
Tip: If sieving through countless websites to find the information you need for your trip isn't your cup of tea, let us do the heavy-lifting for you. We'll compile a handy travel checklist tailored to your needs, so you don't have to waste time and money on boring research.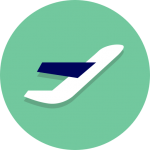 How to Find the Best Flights
Here are the top travel resources for finding the best flights to your chosen destination. Some will even give you great ideas about where to travel to depending on your budget, airport, and dates.
We recommend using at least two of them to have a better understanding of the available connections and price ranges.
Google Flights. Hands-down the best starting point for any flight search. Currently, they even tell you the luggage policies on your selected connection.
Skyscanner. Not as comprehensive as Google Flights, but it still gives a good idea of the price range of flights to your destination.
Kiwi.com. This travel tool is capable of finding some unbelievable hidden gems (we mean flights).
Momondo. The Explore function can locate the cheapest flights from a chosen airport. This might give you unexpected travel ideas to discover.
Kayak. Similar to Momondo, we use Kayak mostly to find the cheapest flights from our nearest airport. Sometimes we just want to escape without a particular destination in mind.
And here are our tips for finding the best flights:
Be as flexible with your dates as possible.
The moment you find a fare that matches your budget, buy the ticket.
Don't forget your comfort needs. Traveling for 30+ hours with 4 connecting flights isn't worth saving $50!
Sign up for frequent flyer programs and airlines' newsletters to receive their current promotions and travel deals.
Set Google Flights alerts and track your preferred flights. Book the moment you know your dates and the price is right for you.
Tip: Use Wikipedia to search for your starting and destination airports. Then, check the list of airlines that serve them. You might find additional ideas for connecting or direct flights from nearby airports.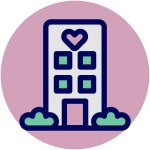 Where to Book the Best Accommodation
When searching for the best accommodation, use several different websites to compare prices and availability.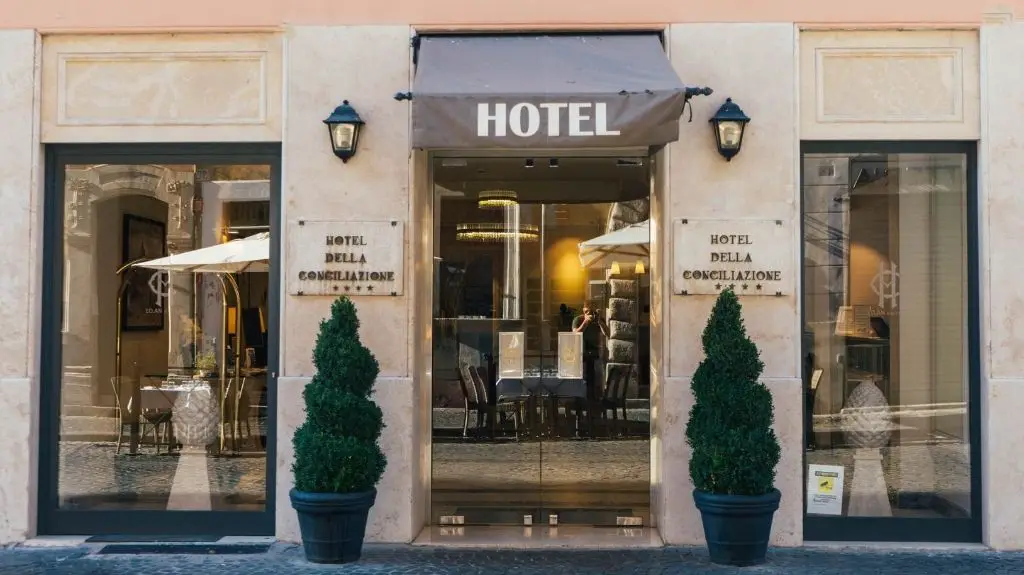 As with flights, book the moment you find a match for your dates and budget.
Our recommended accommodation booking sites are:
Booking.com. It is probably the biggest accommodation booking search engine right now. You can find anything from luxurious villas and all-inclusive resorts to bungalows and city apartments.
Hotels.com. Although not as huge as Booking.com, it sometimes has better deals for the same hotels. Additionally, you can sign for their rewards program and earn free nights.
AirBnB. In many destinations, renting an apartment from a local is a much better option than a hotel room. Make sure to read all reviews and choose hosts with impeccable records.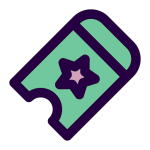 Where to Book the Best Tours and Day Trips
Do you want to save yourself the hassle of organizing every aspect of your trip yourself but still have some flexibility?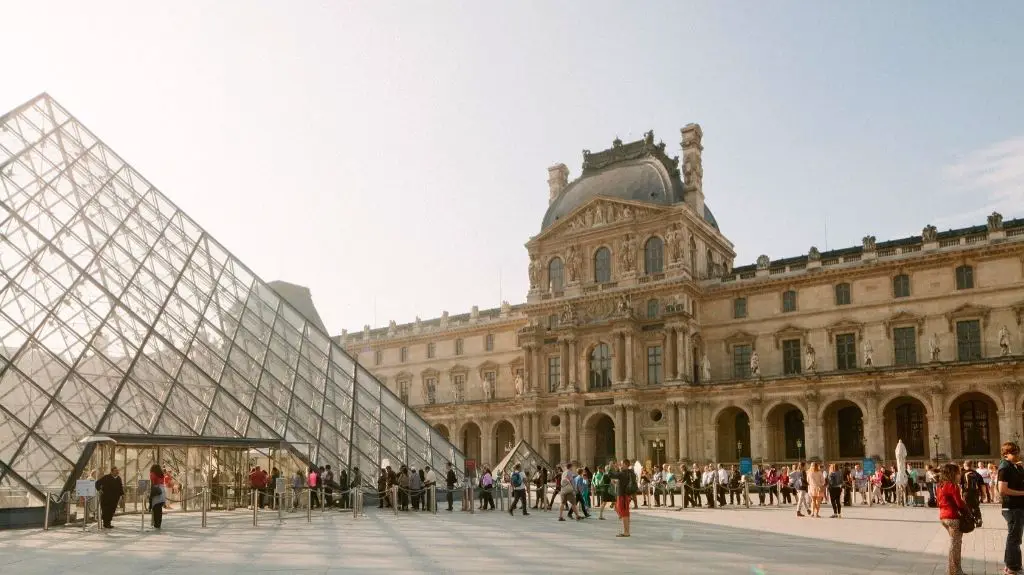 Why not join a few day trips or tours at your destination while planning everything else yourself?
Here are our favorite tour booking tools:
Get Your Guide. Use Get Your Guide if you wish to book your tours/tickets in advance. Use it if you want to buy them last-minute as well. Whatever your travel style – well-prepared or spontaneous – it has you covered.
Viator. Find activities for your next trip and book them comfortably with Viator. You can reserve your spot and pay later.
Tip: You can use these links to book entrance or skip-the-line tickets to almost any attraction as well. Also, there's free cancellation up-to 24 hours prior to the booked activity.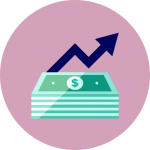 How to Access Your Money on the Road
Although you can use credit and/or debit cards virtually anywhere in the world, there are situations when this is not the best payment option.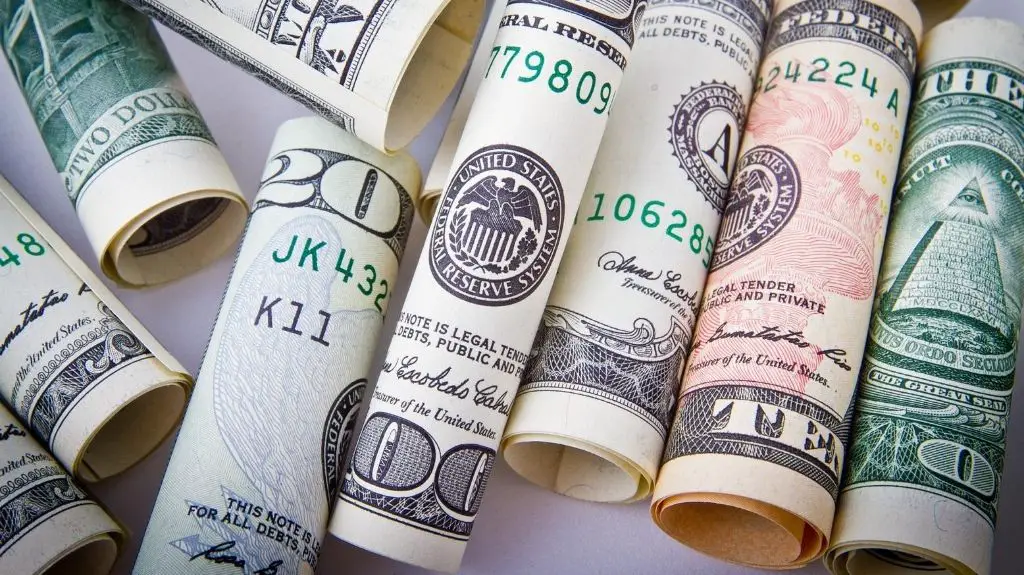 For example:
Your bank may block your credit card because they notice a seemingly suspicious overseas transaction.
The ATMs at your destination might charge exorbitant fees.
It might be faster and safer to use a payment app than typing your credit card's number online.
Here are several tools and services which will make paying for that delicious burrito or awesome show a breeze:
PayPal. A lot of online services accept payments via PayPal. For us, the convenience comes from not having to type in credit card numbers. It's especially useful when trying to buy online tickets or book a tour on your smartphone.
Xoom. Use it for fast and secure transfers. In some countries, the ATM fees add up quickly. With Xoom, you can send money to yourself and receive it in a bank at your destination. The fees are much more affordable that way.
Western Union. It's not the cheapest way to send and receive money, but their offices are virtually everywhere. If, God forbid, you end up without a penny in your pocket, use them as a last resort for receiving emergency cash.
WeChat. The multi-purpose app has you covered for messaging, social media, and payments. You might not use it at home, but if you're traveling to China, that's what you'll need.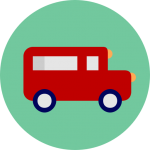 How to Find the Best Public Transportation Options
If you're not renting a car and driving yourself, getting from one attraction to another or from one stop on your itinerary to the next can be tricky.
We use the following travel resources to find the available public transportation routes:
Google Maps. Use its public transportation routing option.
Rome2Rio. Great for finding different travel options between cities. Note, that not all timetables are up-to-date.
Tip: Timetables and routes aren't constantly updated, except for big cities and popular destinations. Check the carrier's website if unsure how recent the information is.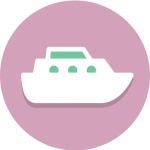 How to Score the Best Deals on Cruises
Do you want to score a good deal on a cruise vacation?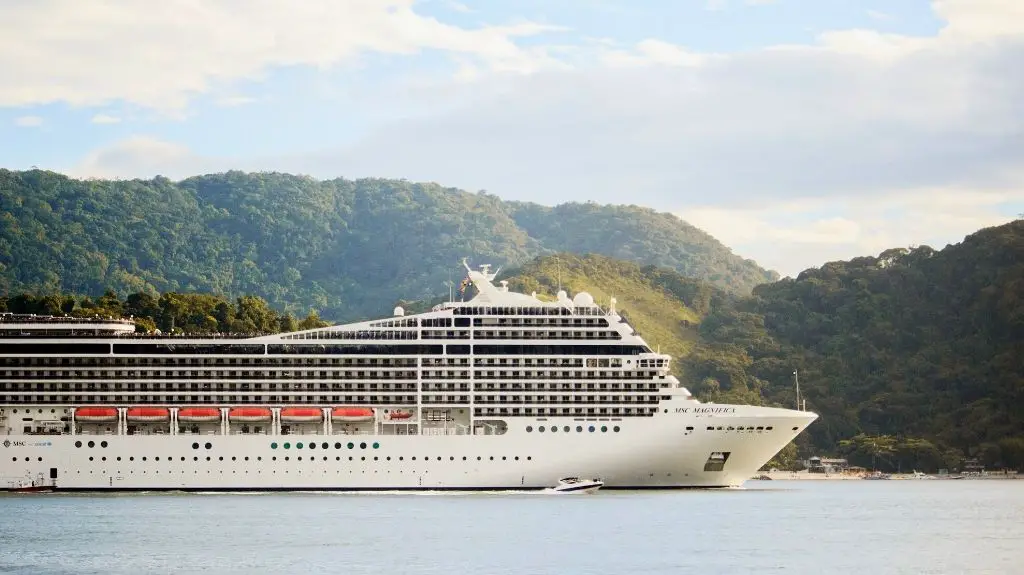 The following travel resources have you covered:
CruiseDirect. This search engine gives you not only extensive information on available cruises anywhere in the world but also provides special discounts available nowhere else.
SeaRadar. Rent a yacht easily and enjoy your greatest sailing adventure.
Marella Cruises. The leading UK cruise vacation provider, part of the TUI family.
Iglu Cruise. Find amazing sailing and cruise holidays in every season.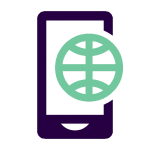 How to Stay Connected While Traveling
Wanna check your boarding times on the road?
Or call your mom to tell her you've arrived safely?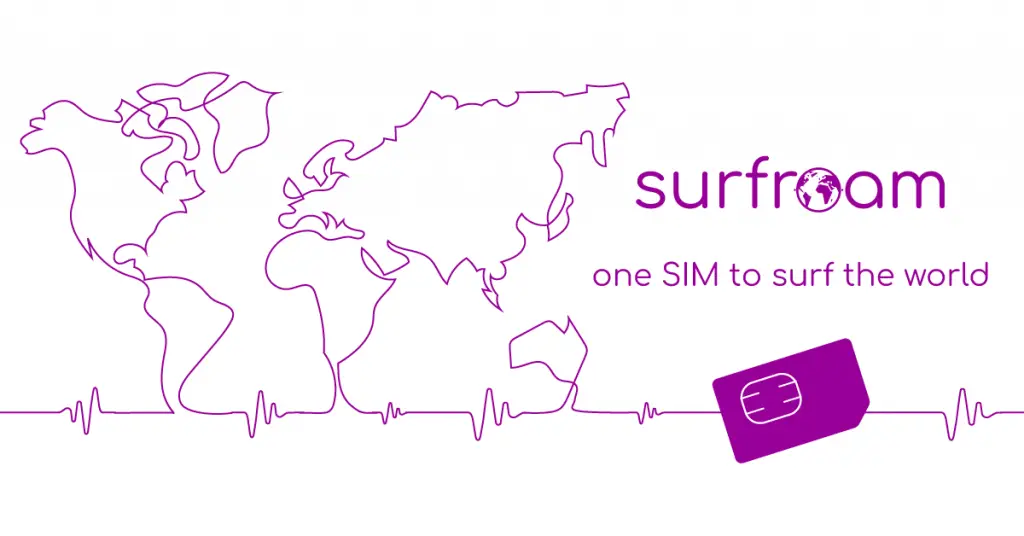 Here's the combo we use to stay connected while traveling:
Surfroam – internet access for travelers. The only SIM card you'll ever need on your travels. After trying a few options, we believe this is the best travelers' SIM card for mobile internet.
Viber. If you still need to make a phone call, you can bundle the mobile internet SIM card with a prepaid call-out credit from a VoIP app. Viber works best for us, but there are other options as well.
Why we believe this is a great combo?
You have only one SIM card for all your future trips.
You don't pay exorbitant prices to your home country's mobile provider.
You avoid buying a local prepaid card and ending up with unused credit.
It's extremely easy to check your remaining credit and top-up your card.
It works in almost any country in the world. It even works in countries where most other travelers' cards don't!
Tip: If you have a SIM card from an EU member country, you can use it within the whole European Union without additional roaming charges.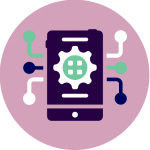 The Best Travel Apps to Use During Your Trip
In addition to the above travel tools, use these apps at your destination to make the most out of your trip. With their help, you'll navigate through any foreign country easily.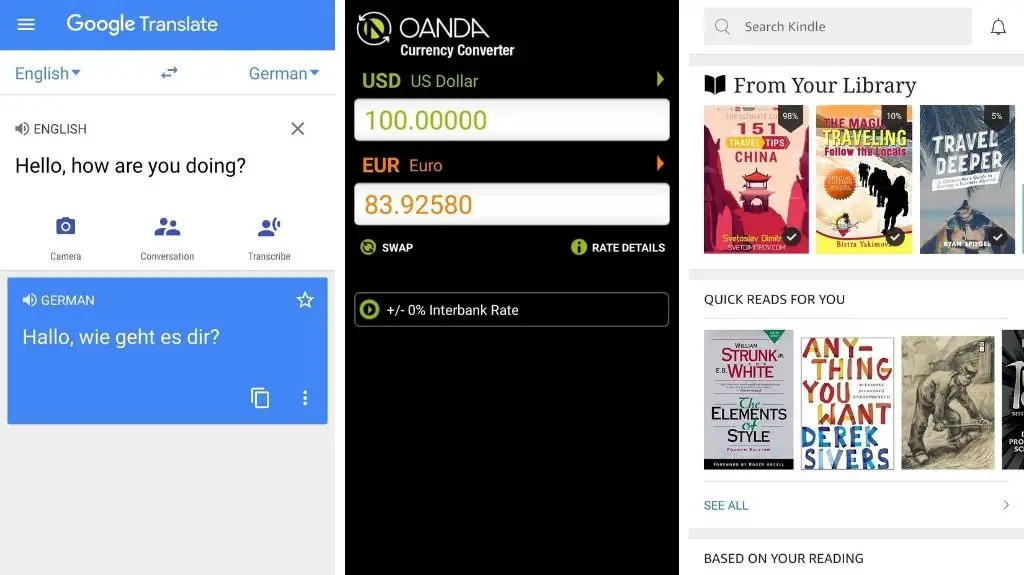 Google Translate. We especially love the Conversation mode. You need to be online to use it – but you already know our recommended way to stay connected on the road 🙂
Google Maps. Navigation has never been easier. Whether you need to find the way from your accommodation to the beach or how to travel from the airport to your hotel, Google Maps is invaluable. You can even download your destination's map at home and use it offline.
Google Lens. The visual search is amazing for figuring out what you're looking at. No matter if it's a menu in a foreign language, a stunning building, or an exotic flower.
Currency Converter. When traveling, you constantly need to know how much you're paying for your lunch or coffee. Or how much of the local currency you need to withdraw. Currency converter apps are a savior. We use the one from Oanda Corp., but others will do the job as well.
E-book Reader. Whether you want to read a novel on the beach or take a guidebook with you, Amazon Kindle is probably your first choice for e-book app/reader. However, e-books come in different formats. If your Kindle doesn't support them, there's also the Play Books app for your smartphone.
VPN. Some countries block certain websites. For example, China is notorious for its Great Firewall. To access your favorite services, you'll need a VPN app. Here's a list of the ones we've used that you might find helpful as well:
Tip: Download any necessary information for offline usage before your trip.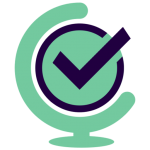 Which Travel Resources Do You Use?
These are our best battle-tested travel resources, tools, and apps.
We use them in the different stages of our travel preparation, as well as during our trips and holidays.
Did we miss a travel resource that you love?
Shoot us a message; we'll test it and share our opinion about it.
Happy travels and stay safe!
P.S. Overwhelmed by all the options and steps you need to do before enjoying your vacation? Let us do all the work for you! Book our expertise and profit from a customized travel itinerary, tailored exactly to your needs.
Disclaimer: some of the links on this page are affiliate. If you purchase a product or service using them, we'll earn a small commission at no extra cost for you. Our opinion is our own and was not influenced by anyone.