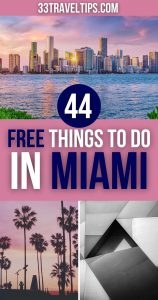 Miami is chock-full of activities that can drain your wallet quickly. From 5-star luxurious accommodations to world-class nightclubs, money goes fast in Vice City.
However, we have good news – not everything there needs to be paid. In fact, we've prepared a list of 44 epic free things to do in Miami.
From visiting the city's world-famous beaches through strolling its most popular streets to exploring its peculiar neighborhoods, let's discover the best things to do in Miami for free.
Note: This article contains affiliate links. In case you purchase something through one of these links, we may receive a small commission at no extra cost for you. Thank you for helping us keep creating the free content on this website!
Free Things to Do in Miami Beach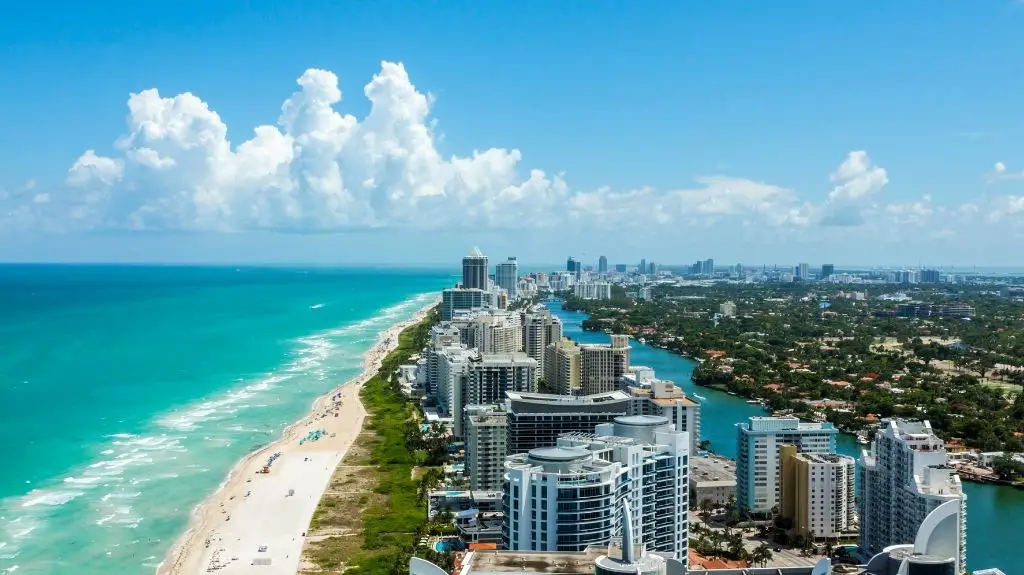 Miami Beach is one of the best areas to stay in Miami. And if you're wondering if it's free to go to the beach in Miami, we have some good news. The answer is YES. That's why our guide will start with the free things to do in Miami Beach.
Collect sunrays at Miami Beach. If you go to Miami and don't visit the beach is like going to a pizza place and not tasting the pizzas. Lazing at Miami Beach is free of charge and one of the top places that make Miami worth visiting. Just don't forget the sunscreen. The rays are generous all year round.
Check Ocean Drive. Art Deco bars, hotels, and restaurants make this iconic street so famous. As the major thoroughfare in Miami Beach, Ocean Drive is also known for the luxurious cars that pass through it every day.
Relax in Lummus Park. The 74-acre Lummus Park that stretches parallel to Ocean Drive is fantastic for relaxing. Playgrounds take turns with green spaces under a thick canopy of stunning palm trees.
Saunter the Miami Beach Boardwalk. With views of the Atlantic Ocean on one side and the city on the other, strolling the Miami Beach Boardwalk is a must-do free activity in Miami. Along the 40 blocks that comprise the boardwalk, you'll find tons of spots for eating, drinking, and shopping.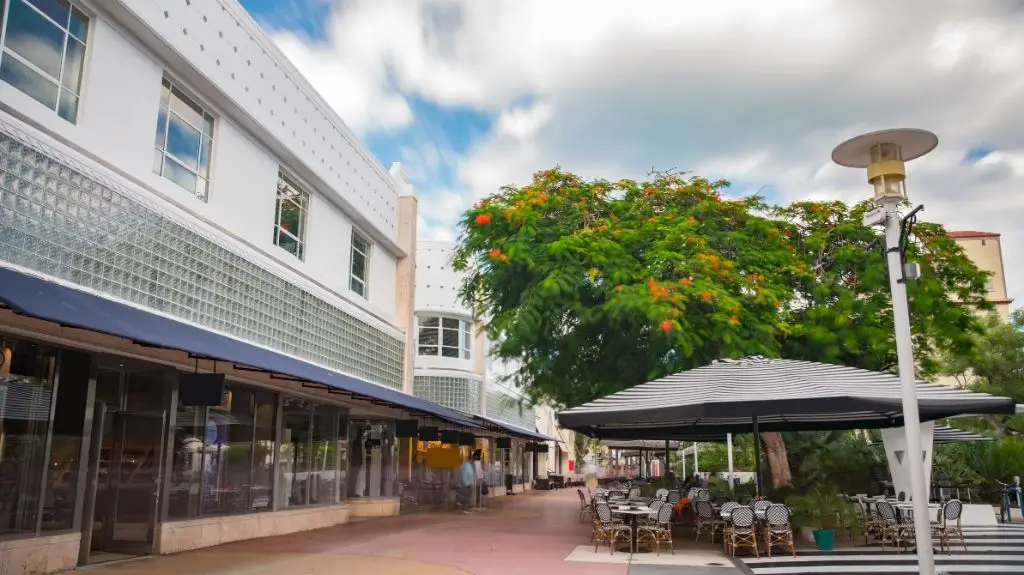 Explore Lincoln Road. With plenty of shade for hiding from the sun and countless stores to "cure" your shopping fever, marching Lincoln Road is another great free thing to do in Miami Beach.
Culinary adventures await you on Española Way. You'll find the gorgeous historic street between Miami Beach's 14th and 15th streets, stretching from Drexel Avenue to Washington Avenue. When you've had enough beauty, indulge in mouthwatering meals from numerous bars and restaurants with Latin spirit.
Marvel at the Miami Beach Marina. If you fancy extraordinary luxury, don't miss the Miami Beach Marina. When you get tired of admiring the more than 400 boats in the marina, you can head to the famous Art Deco District located nearby.
Get lost in a maze of plants at the botanical garden. The Miami Beach Botanical Garden is an intimate 3-acre tropical oasis. Orchids, philodendrons, flowering trees, and 100+ palm species await you inside the garden. The central Great Lawn offers a ton of open space to relax or play.
Free Activities in Miami's Neighborhoods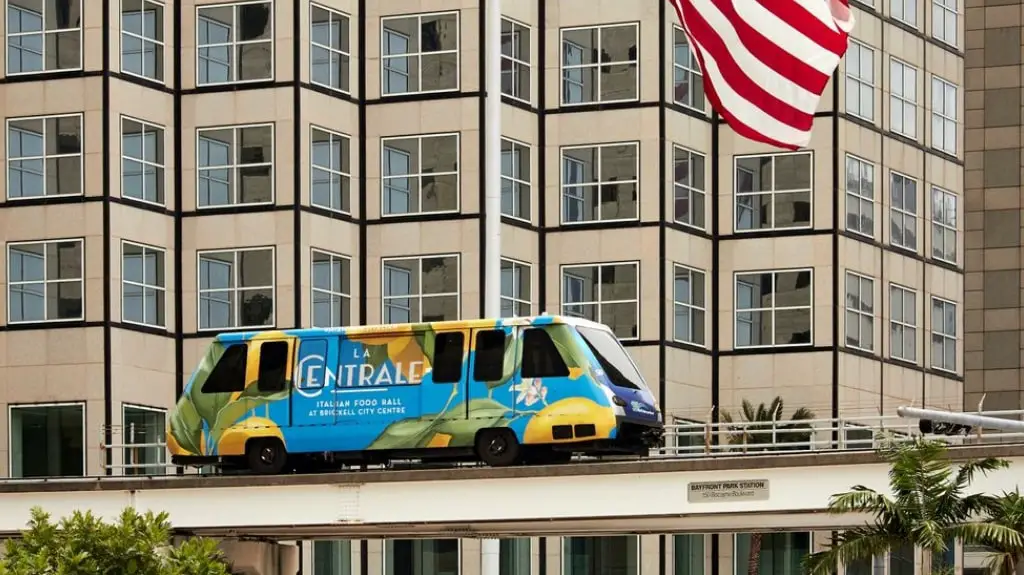 Miami's districts and neighborhoods are cute, cool, and colorful. On top of their uniqueness, you can do a lot of free activities there. Admire the city's impressive skyline, stroll in the lush parks, do some window shopping, or just grab a drink and people-watch.
This section of our free things to do in Miami presents the best free activities in the Sunshine City.
Ride the Metromover. If your Miami accommodation is in Omni, Brickell, or Downtown, hop on the Metromover. It's a free, elevated people-mover system, operating every day. Major stops include the Miami Dade College, Bayside Marketplace, and the FTX Arena. Don't confuse the Metromover with the Metrorail, which is a paid transportation mode.
Experience Coconut Grove. If you'd like to discover a laid-back neighborhood, Coconut Grove is the place to be. The oldest continuously inhabited Miami area is upscale with numerous sidewalk cafés and chic boutiques. Coconut Grove is also home to the flabbergasting Vizcaya Museum and Gardens, which Svet believes is the best museum he's ever visited.
March through Coral Gables. When you're done exploring the chill Coconut Grove, we suggest you head to the shimmering Coral Gables next door. This stylish neighborhood teems with lush green boulevards that meander around historic landmarks, residential houses, and eye-catching public art. A noteworthy attraction in the area is the 1920s Venetian Pool. The 102-year-old natural pool is carved in a coral rock quarry.
Tour the Biltmore Hotel. Coral Gables is home to the heart-pumping, 5-star Biltmore Hotel. Explore the enchanting history of this magnificent establishment every Sunday from 1:30 PM to 2:30 PM on a free walking tour. The guide will take you around a massive 150-acre tropical landscape. The only thing you need to bring is your good mood and some sunscreen. Get in touch with the hotel for more details about the free tour.
Saunter around the Bayside Marketplace. This two-story open-air mall is among the best free activities Miami offers. You can shop until you drop all while listening to energetic live music and admiring the jaw-dropping backdrop of the waterfront, the marina, and the city's staggering skyline.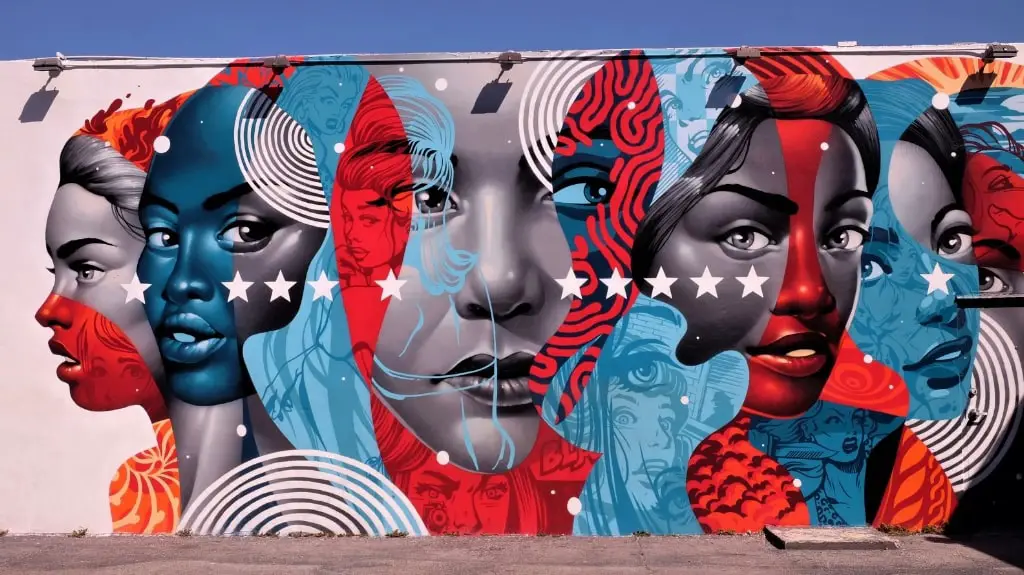 Admire the art in Wynwood. If you dig street art, you'll absolutely love exploring Wynwood – Miami's iconic Art District. Miles upon miles of picture-perfect murals await you at every step in this chic neighborhood. Once packed with run-down warehouses, Wynwood is nowadays an extensive hotspot with hipster cafés, funky eateries, and art galleries. Our partners from GetYourGuide offer several paid tours every day, including a one-of-a-kind, 1-hour golf buggy tour through Wynwood. You can reserve your spot here.
Feel like a Cuban in Little Havana. This charming district attracts with its colorful art, funky cigar shops, and dozens of Cuban restaurants. Calle Ocho (8th Street) is the area's most famous walking spot, lined with everything from ice cream stalls to boutiques that sell Latin garments. But if you're feeling more adventurous, venturing out of the 8th Street area will bring you many surprises.
Stop at Domino Park. While in Little Havana, don't miss the tiny yet iconic Domino Park. Located at Calle Ocho, at any time of the day, you'll find locals playing dominoes while sipping Cuban coffee and engaging in pleasant conversations with their friends. Gameplay at Domino Park is competitive and exciting to observe, so don't miss a chance to visit this peculiar attraction.
Marvel at Brickell's financial magnitude. Luxury condos mingle with sparkling business towers in Brickell. However, Miami's financial district is much more than banks and entrepreneur crowds. In the area, you can discover art galleries, stylish boutiques, rooftop bars, and high-end eateries. Don't miss the Brickell Avenue Bridge that extends along the scenic Miami River.
Get lost in a maze of skyscrapers in Downton. This urban area is diverse, dynamic, and densely populated. High-rise lovers will appreciate the crazy Miami fact that the Sunshine City has the third-most impressive skyline in the U.S. And the best spot to observe it is to stroll around Downtown.
Free Museums in Miami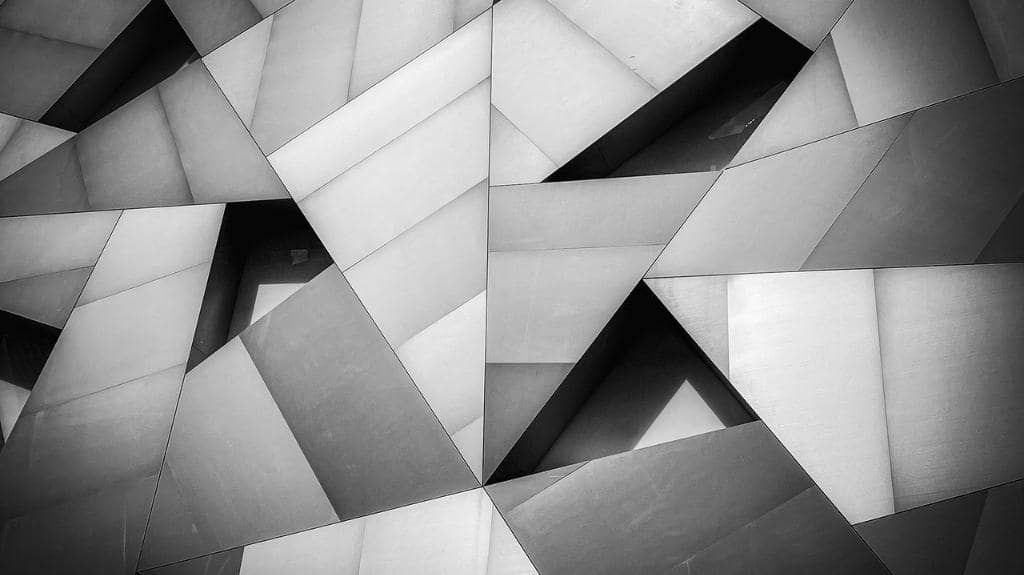 Miami is jam-packed with amazing museums. Many of them are either free of charge all year round or on certain days. No matter whether you dig trains, history, or contemporary art, check out these free Miami museums.
Note: If you enjoy your visit, consider leaving a tip.
Institute of Contemporary Art. The artsy Miami Design District houses the Institute of Contemporary Art. Three exhibition floors are waiting for your modern art-thirsty eyes. When you like to get a breath of fresh air, you can wander in the spacious outdoor sculpture garden. While the museum is free all year long, we highly suggest you reserve your tickets in advance by following this link. The Institute of Contemporary Art is closed on Monday and Tuesday.
Lowe Art Museum. Incepted in 1952, the Lowe Art Museum is the oldest art museum in South Florida, boasting an all-embracing collection of art from the West and elsewhere. Galleries that showcase Asian, African, Ancient, and Native American, as well as Baroque and Renaissance art, are at your disposal at Lowe. Entrance tickets are complimentary, but it's best if you reserve them in advance online via this link.
Patricia and Phillip Frost Art Museum. The Frost Art Museum opened its door recently – in 2008. But since then, it has offered the art community free access to world-class art from various periods of history. Exhibitions display art collections from numerous epochs and usually last from a few months to a couple of years. The Patricia and Phillip Frost Art Museum is free of charge and is open every day save for Mondays. Note: Don't mistake it with the Frost Science Museum.
Pérez Art Museum Miami (PAMM). Imagine a combination of jaw-dropping bay views, stunning hanging gardens, and modern and contemporary art. That's what will take your breath away at the Pérez Art Museum Miami. Museum members, active U.S. military, and children under six always visit free of charge. Everyone else can enjoy complimentary admissions every second Saturday of the month.
Miami Children's Museum. Fun awaits both children and parents at Miami Children's Museum. The interactive institution offers countless activities and hands-on exhibitions that cover two floors. You and your children can engage in running and jumping for exercise, testing out your musical skills, or learning to shop at the grocery store. Museum members, children under one, and U.S. veterans and military always enter gratis. Florida residents get a 33% discount. If you're a Bank of America cardholder, you get one free museum ticket on the first weekend of each month. Follow this link for more information.
HistoryMiami Museum. As the largest history museum in Florida, HistoryMiami Museum connects people by narrating stories of Miami's individuals, communities, events, and places. HistoryMiami encompasses two buildings where you can learn everything from Miami's first tribes, the Tequesta Indians, to the city's iconic Art Deco style. Special discounts, group rates, and free admissions are available via this link. The HistoryMiami Museum is closed on Mondays and Tuesdays.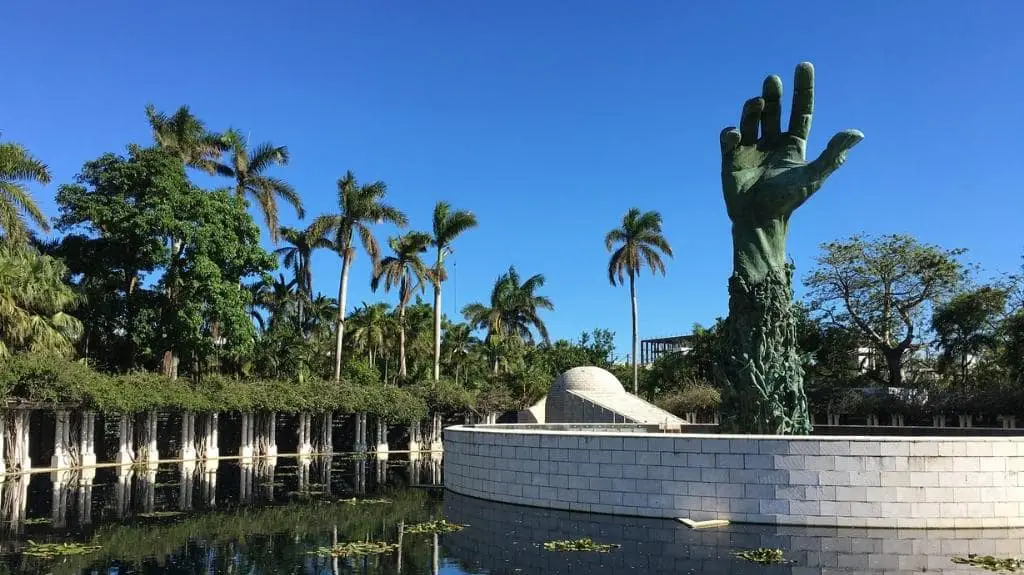 Coral Gables Museum. Fancy walking through history? Then, you should head to the Coral Gables Museum, which sits on the historic site of the city's Old Police and Fire Station. Inside the premises, you can discover the former courtroom and jail cells. The museum celebrates, investigates, and explores the civic arts of architecture, as well as urban and environmental design. Children under six, military families, and museum members get free access to Coral Gables Museum.
Gold Coast Railroad Museum. If you like trains, this is your place to explore. The Gold Coast Railroad Museum (GCRM) displays railroad history and houses over 40 historic rail cars. Exhibits include the Florida East Coast Steam Locomotive #153 and the "Ferdinand Magellan" Presidential Rail Car. A cool fact about GCRM is that it was erected on the second-largest WWII airship base in the U.S. – the former Naval Air Station Richmond. Free admissions to Military and children under two, while NRHS members and seniors (55+) get discounted fares.
Museum of Contemporary Art North Miami. Situated in North Miami, this small museum has a big heart. The Museum of Contemporary Art North Miami (MOCA) celebrates contemporary art and its historical influence via innovative exhibitions. Besides a permanent collection, MOCA houses 400+ works by local, national, and international artists, such as Alex Katz, George Sagal, Pablo Cano, Keith Haring, and Edward Ruscha. Bank of America cardholders get free admission on the first weekend of each month, while MOCA members, children under 12, veterans, North Miami residents, and city employees always enter for free.
The Wolfsonian-FIU. The Wolfsonian-Florida International University sits in the heart of Miami Beach. Next to a museum, it's also a library and research center. The Wolfsonian-FIU explores the modern world's creative and provocative character. Offering over 200,000 items and objects, the museum possesses one of the largest university art collections in the U.S. Members, Florida residents, children under six, students, faculty, and staff of the State University System of Florida always enter for free. All others can benefit from free Fridays every week from 6 PM to 9 PM.
Holocaust Memorial Miami Beach. Since South Florida has one of the highest concentrations of Holocaust survivors, a small group joined forces in 1984 to establish a memorial. The Holocaust Memorial Miami Beach provides a wide array of educational materials for teachers to use. Entrance to the Memorial is always free of charge. The museum is open every day from 10:00 AM until sunset.
De La Cruz Collection. In 2009, Rosa and Carlos de la Cruz erected a 30,000 sq. ft. (2,787 sq. m.) museum in Miami's Design District. They wanted to share their contemporary art collection as an extension of their house. Admission to The Collection is always free of charge and is open every day except on Monday. The museum offers lectures and annual scholarships for students at NWSA and DASH.
Jewish Museum of Florida-FIU. A former synagogue houses the Jewish Museum of Florida-FIU, which gives a different perspective on Jewish arts, history, and culture. Past exhibitions were on the topics of Jewish cinema, the last synagogues of the Caribbean, and a photo collection of the elderly Jewish community of Miami Beach. Expect to marvel at 100,000+ items in the trendy SoFi area of South Beach. Saturdays are free of charge for everyone, while FIU faculty staff, military, and children under six always enter gratis.
The Best Parks in Miami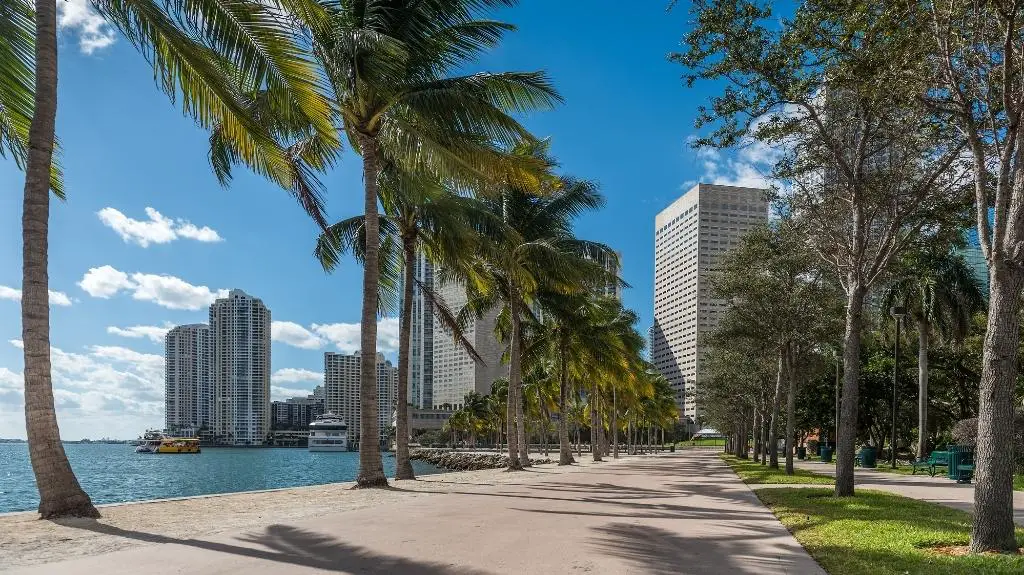 When visiting Miami, prepare yourself for a lot of parks. The three parks that are a must-visit on this list are Bayfront Park, Crandon Park, and the Enchanted Forest Elaine Gordon Park. Each of them is different from the others, but all of them offer some of the best free things to do in Miami.
Margaret Pace Park. Like tennis or working out? Margaret Pace Park will seduce you with its cool tennis, basketball, and volleyball courts, and personal fitness equipment. If sports are not your thing, how about relaxing at the park's picnic tables and walking trails that give you a splendid panorama of Biscayne Bay?
Bayfront Park. This waterfront green space boasts a popular amphitheater, houses a landmark fountain, and hosts many community events, including Miami's annual "America's Birthday Bash". Bayfront Park has also hosted the Ultra Music Festival, one of the largest electronic dance music events in the world.
Alice Wainwright Park. This 28-acre waterfront park is in the gorgeous Coconut Grove. The park's name is after Alice C. Wainwright – the first woman elected to serve on the City of Miami Commission. The park is part of the Natural Forest Community because it's a tropical hardwood hammock – a closed canopy forest typical for South Florida.
David T. Kennedy Park. Another stunning waterfront park, David T. Kennedy offers jaw-dropping panoramas of the Atlantic Ocean. In the park, you can benefit from an outdoor gym, beach volleyball courts, and many walking paths. Just bear in mind it's an off-leash dog area.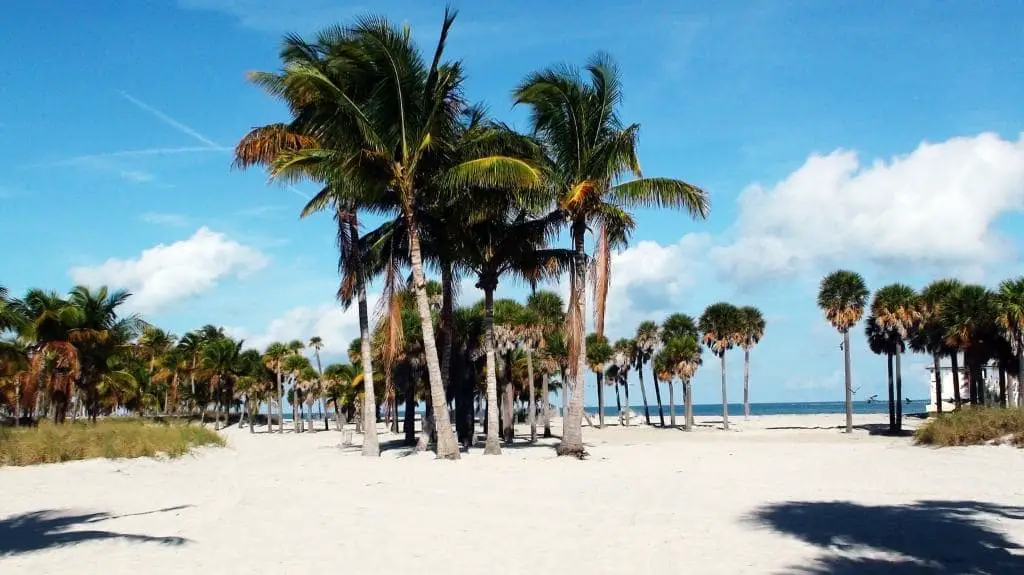 Crandon Park. Fancy walking through miles upon miles of white sand dotted with palm trees? Then, you should head to Crandon Park in Key Biscayne. Eco tours, tennis centers, and entertainment spots will keep you busy. While there, you can also discover the numerous trails in the area, including Osprey Beach Trail, Bear Cut Nature Trail, and Fossil Reef Bike Trail.
Morningside Park. Miami is chock-full of waterfront parks, and Morningside Park is not an exception. The green area features a tennis court, a pool, a boat ramp, and kayak and paddleboard rentals. Picnic tables invite you for a quick snack when you grow tired of exercising.
A.D. (Doug) Barnes Park. A public pool, playgrounds, hiking trails, a nature center, and hundreds of acres of greenery await you in A.D. (Doug) Barnes Park. Expect to walk through a native tropical hardwood hammock and discover stunning pine rock land trails.
Enchanted Forest Elaine Gordon Park. If you feel like venturing to the northern part of Miami, you shouldn't miss Enchanted Forest Elaine Gordon Park. The lush green space is sitting along a beautiful creek and boasts pony rides, picnic spots, and jogging trails.
Lummus Park Historic District. Note that this is different from Miami Beach's Lummus Park. Situated in downtown Miami, Lummus Park Historic District is a picture-perfect beachfront park with lots of palm trees, lush lawns, volleyball nets, and a curvy promenade.
The Best Markets in Miami
Strolling around markets is another fantastic way to experience the unique atmosphere of the Sunshine City. Wander between the stalls at some of the Miami markets we've listed below:
Coconut Grove Saturday Organic Farmers Market. A wide variety of organic fruits, veggies, seeds, grains, and raw vegan options await you at Coconut Grove Organic Farmers Market. Open every Saturday, the marketplace is a high point of fresh food in the Magic City with its street tacos, DIY salad bar, and exquisite homemade sauces. Other mouthwatering temptations include fermented kombucha, a collection of sweet treats, and trail mix blends.
Kendall Village Farmers Market. You can find everything from fresh fruits and vegetables to Grumpy Greg's BBQ at this Sunday marketplace. Kendall Village Farmers Market is a perfect place to check out what's on sale while listening to pleasant live music. Food vendors, local craftsmen, artisanal bakers, and florists work shoulder-to-shoulder in this lively marketplace that's great for family gatherings.
Legion Park Farmers Market. Near Morningside Park in the historic Miami Modern (MiMo) District, you'll find Legion Park Farmers Market. This market offers you the chance to try fermented products, indulge in delicious eats, stock up on fresh produce, or purchase handcrafted soaps and other goodies. The market is open year-round on Saturdays from 9:00 AM to 2:00 PM.
Vizcaya Village Farmers Market. Visiting the Vizcaya Museum and Gardens is one of the best things to do in Miami. But not many venture to the Vizcaya Village, which hosts the Vizcaya Village Farmers Market every Sunday. More than 30 vendors offer locally-grown produce and hand-crafted goods from 9:00 AM to 2:00 PM no matter if it rains or shines.
Must-see Free Things to Do in Miami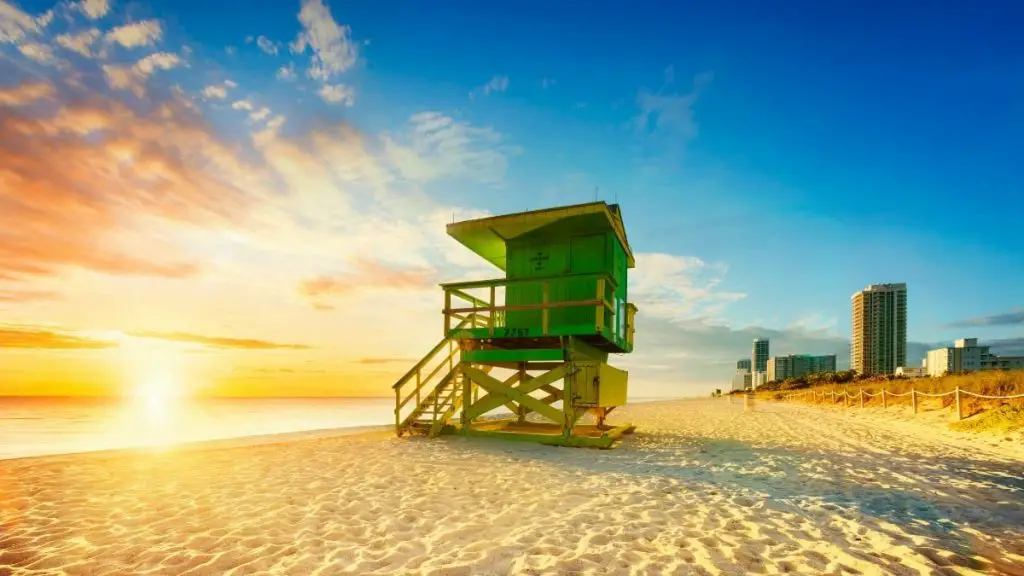 This wraps up the most comprehensive list of 44 amazing free things to do in Miami.
We realize that exploring each of them is close to impossible. That's why, to make your choice easier, we've prepared our top 8 choices for things to do in Miami for free:
Miami Beach Botanical Garden
The Metromover
Little Havana
Wynwood
Bayside Marketplace
Crandon Park
Enchanted Forest Elaine Gordon Park
Vizcaya Village Farmers Market
Now, we're curious:
What would be the first free activity you'll do in Miami?
Write your comment below.