Pristine beaches, top-notch nightlife, gorgeous sub-tropical climate that feels like paradise.
All these are well-known facts about Miami – the Sunshine City.
But did you know that over 70% of its population is Hispanic?
Or that most of its beaches are man-made?
If you love knowing the ins and outs of your next destination (and beating your friends during quiz night), this article with the 44 best facts about Miami is for you.
Ready?
Scroll down and let the fun begin!
Note: This article contains affiliate links. In case you purchase something through one of these links, we may receive a small commission at no extra cost for you. Thank you for helping us keep creating the free content on this website!
Unbelievable Facts About the City of Miami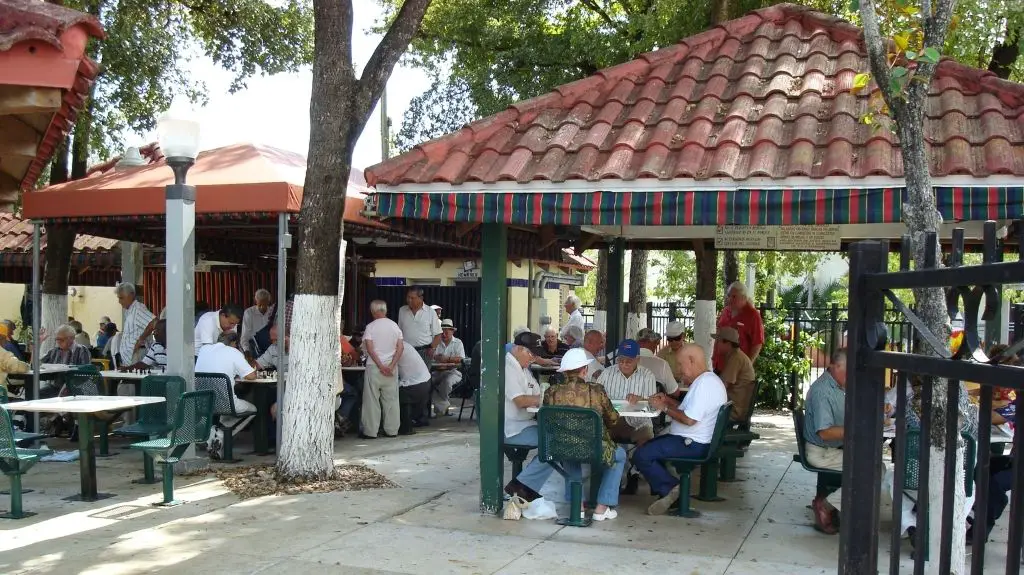 In this section, you'll find the most unbelievable facts about the City of Miami. Don't forget to share the craziest one with your friends.
Miami was a popular spot for pirates. This is surely one of the most interesting facts about Miami. Famous pirates, including Blackbeard, Gasparilla, and Jean Lafitte often visited Miami's shoreline to bury their treasures. This fact is confirmed by tourists and locals alike who've discovered everything from gold and silver to trinkets and jewelry both underwater and underground.
Over 70% of the city proper's population is Latino/Hispanic. You can discover Miami's close relationship with Latin America in its ethnic neighborhoods. We highly recommend visiting the Little Havana district, which is west of Downtown Miami. In fact, we think it's among the best areas to stay in Miami. The district developed as a Cuban enclave within the city. It's no wonder that close to 35% of the Hispanic population of Miami consists of Cubans. Central Americans are second with approximately 16%, including Nicaraguans, Hondurans, Salvadorans, and Guatemalans.
The dominant language in Miami is Spanish. While the official language in the city is English, more than 60% of Miami's population speaks Spanish. That's due to the large waves of immigration of people from numerous Hispanic regions, including Central and South America. This means that the Magic City is one of the hardest places to work or do business in the U.S. without knowing a foreign language.
The City of Miami is small. The Greater Miami area is huge. The population of the City of Miami is less than 500,000 people. The Miami Metropolitan area – or Greater Miami – which includes the counties of Broward, Miami-Dade, and Palm Beach, is more than 5.5 million people. That's 11 times bigger than the city proper. This fact places Miami in the 7th spot in the U.S.
The only NFL team to have a perfect season is from the Magic City. The Miami Dolphins, led by Hall of Fame Coach Don Shula, won the 7th season of the Super Bowl. They finished 17-0 and beat the Washington Redskins in the finals. Today, 51 years later, the 1972 Miami Dolphins is still the only NFL team that completed a full season without a single loss.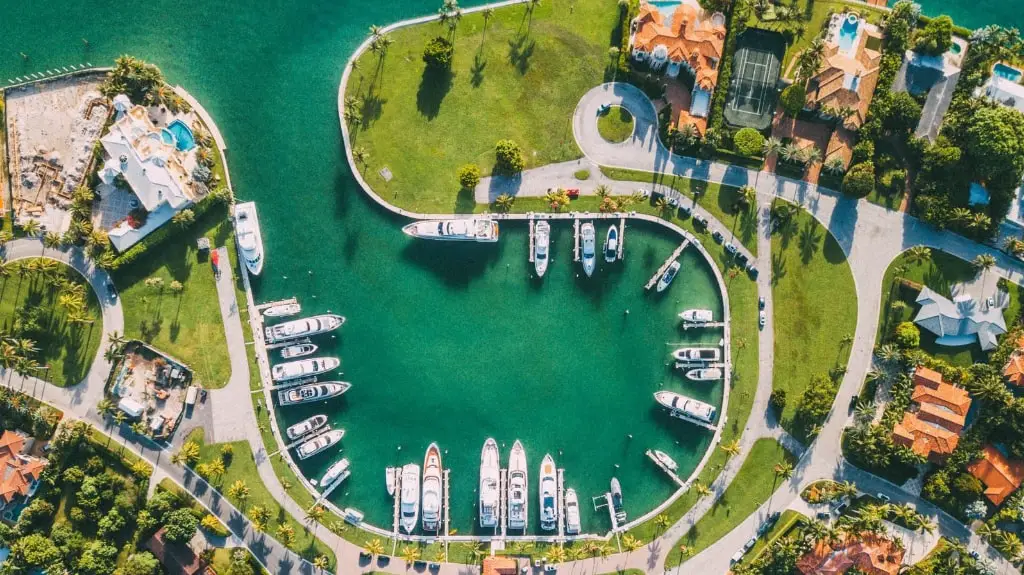 Miami is one of the most diverse cities worldwide in terms of sports. Very few other cities on a global scale offer a better sports variety than the Magic City. Including professional and nonprofessional, the sports you can practice there include:
Aquatic activities – swimming, fishing, free diving, scuba diving, snorkeling, kayaking, windsurfing, sailing regattas, water skiing, boating.
Non-aquatic activities – golf (40+ courses), tennis, bowling, baseball, basketball, shuffleboard, gridiron football, horse and greyhound racing tracks, and college football games.
The cleanest city in America? Yep. Despite its large metropolitan size, Miami received the Forbes award "America's Cleanest City" in 2008. That's due to Miami's vast green spaces, spotless streets, clean drinking water, good air quality all year round, and its citywide recycling programs.
Miami boasts the third most impressive view in the United States. The Miami Downtown Panorama staggers its visitors with its skyline. According to Architecture and Design Almanac, Miami takes third place in the U.S. (after New York and Chicago), and 19th place in the world for its vista. This fact is one of our favorite reasons to visit Miami.
The whole state of Florida is in the hurricane belt. This means that natural disasters are not a rare occurrence. However, don't be scared to visit during that time. Svet stayed in Miami at the end of September, and the weather was gorgeous. Still, it's highly recommended to have travel insurance that will cover you (and your travel companions) in the unfortunate event of a hurricane.
More than 23 million people visited Miami in 2018. The Magic City welcomed a mind-blowing 23.3 million people, including 16.5 million overnight visitors and 6.8 million day-trippers. The tourists spent a whopping $18 billion. The city's most frequent visitors were international tourists from South America, with Brazil, Argentina, and Colombia at the top.
Weather Facts about Miami That Will Make You Want to Visit Immediately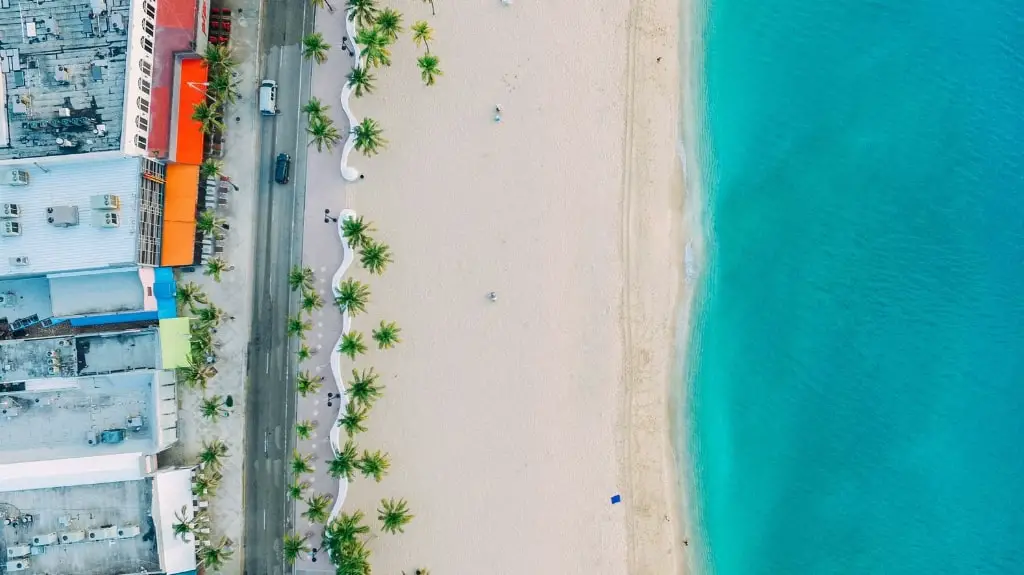 In this section, you'll find weather facts about Miami. We bet after reading them you'll want to book your flight asap.
Miami is the warmest location in the U.S. in winter. There's a big reason why locals call it the Sunshine City. And that's because it receives 249 sunny days on average per year. The generous sun rays keep Miami's winter temperatures between 65 and 75 °F (18-24 °C). So, if you want to get away from gloomy weather, Miami is one of your best bets. Just make sure to stock up on suntan lotion (see the next fact).
Sunscreen is a Miami invention. With close to 250 days with sun, that kind of makes sense, right? Benjamin Green, a pharmacist from Miami Beach, invented suntan lotion in 1944. He was serving as an airman during World War II and wanted to create a way for him and his fellow soldiers to protect themselves from the scorching rays of the sun. At first, it was red jelly, which was not only thick but also had a bad smell. For that reason, Green added cocoa butter and coconut oil to the mix. That was the formula for the first sunscreen lotion – Copperstone.
June-September is the low season to visit the Sunshine City. However, that's when the levels of humidity reach insane levels. Plus, June also gets the most rainfall. But if you don't mind high humidity, and you'd like to save some bucks, that might be your best bet.
Miami is a true divers' paradise. Gorgeous weather? Check. Emerald, crystal-clear waters? Check. 50 sunken ships? Check! The combination of these three facts about Miami makes it a real heaven for scuba divers. Since there are over 50 different underwater wreck sites for divers to explore, the city is often dubbed The Wreckreational Diving Capital of the World.
It's the only U.S. city bounded by two national parks. These are the Everglades National Park and the Biscayne National Park. And you can easily visit the Everglades on a day trip from Miami. Add 800 parks inside the city, and you'll see why Miami is a favorite getaway spot for millions of people each year.
Fun Facts About Miami Which You'll Want to Share with Your Friends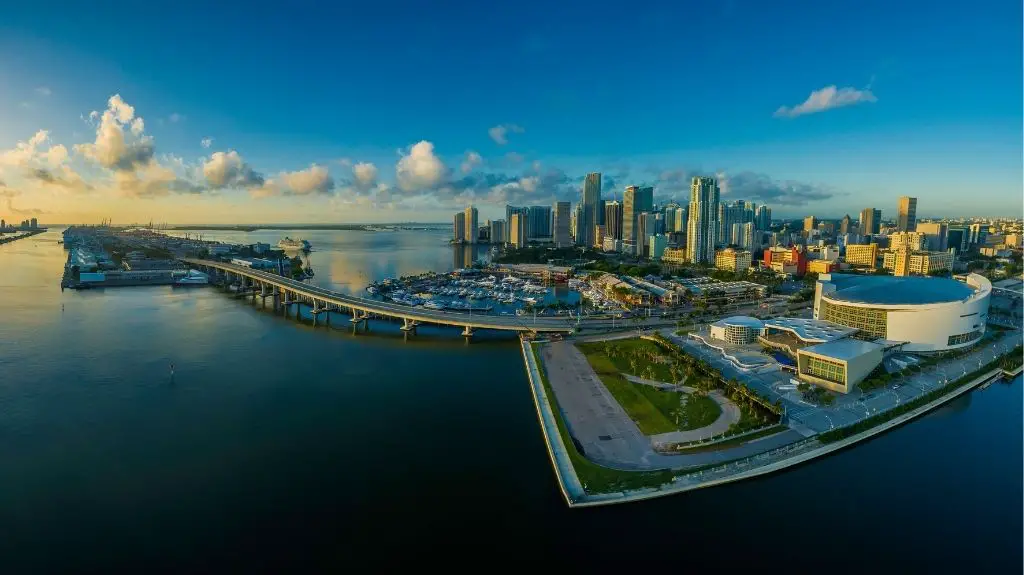 Would you like to surprise your friends by sharing with them a few fun facts about Miami? We thought so. Find them below:
Miami's name has tribal origins. The city got its name from one of the native tribes that existed there. The Mayaimi lived on the territory of modern Miami in the 16th and 17th centuries. In Native American, Mayaimi means "big water". They gave the name to the Miami River that bisects the city and gave it its modern name.
Miami has several nicknames. The Sunshine City for the plenty of sunshine it receives every year. The Magic City because of Miami's rapid growth. The Capital of Latin America due to it being the biggest city with a Cuban-American plurality. The Gateway to the Americas and the Cruise Capital of the World due to being the largest port on the East Coast of the United States. The Drug Capital of the World because of the armed conflicts in Miami between the U.S. government and the Medellín cartel. This happened in the 1970s and 1980s and was known as the Miami Drug War.
Miami has seen snow once in its official meteorological history. This happened on January 19, 1977. In fact, snow is a big exaggeration for the flurries the city experienced on that day. In other words, the chances of a white Christmas in Miami are slimmer than seeing Trump jogging in bikini. (That would be a cool site, though.)
Miami Beach hosts one of the biggest skiing clubs in the U.S. Miami is known for its fantastic white-sand beaches. But believe it or not, on Miami Beach, you can also find one of the country's largest skiing clubs. This is one of the most bizarre facts about Miami because it almost never snows in the Sunshine City. For that reason, club members need to travel to Winter Park, Berkshire East, or outside of Florida.
The Sunshine City has the biggest concentration of international banks in the U.S. Miami's financial sector experienced vertiginous growth in recent years. Most people won't associate Miami with being an economic hub. But it boasts the largest number of multinational banks in the United States. Next to that, the Magic City is the second-biggest financial center in the country after New York. Miami is home to numerous hedge funds, private equity organizations, and over 60 international banks.
Feel like running? Join Robert Kraft. Better known among his disciples as "Raven", the local running legend started a peculiar tradition. On January 1st, 1975, he decided to commit to running 8 miles per day on Miami Beach – every day for a year. Today, over 45 years later, he's still doing it. In fact, the Raven hasn't missed a single day since then. Even COVID-19 hasn't stopped him to run in 2020, and he's close to his 130,000th mile in September.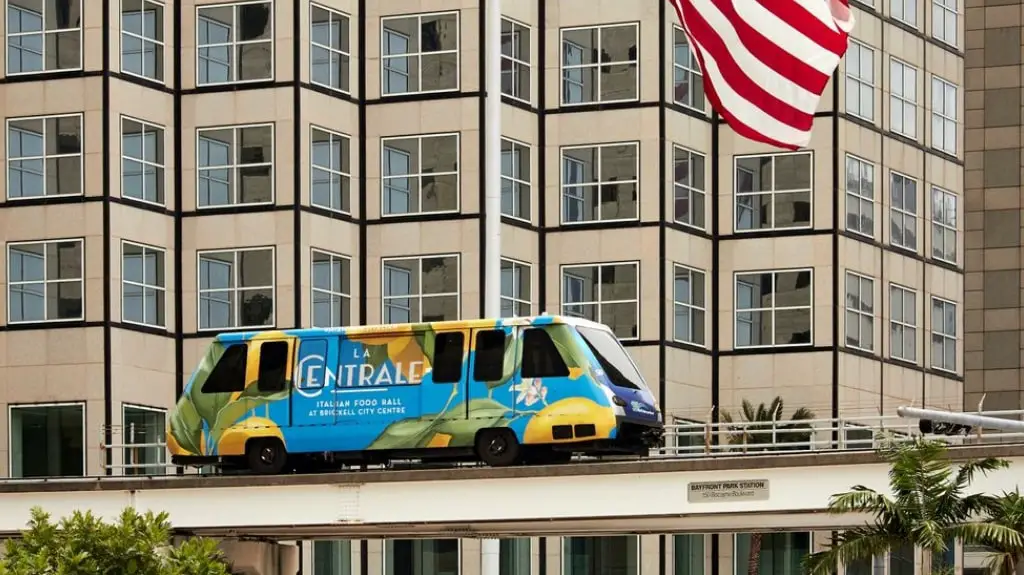 Miami International Airport (MIA) provides 25% of all local jobs. Among U.S. airports, MIA tops the list of handling cargo and takes the second spot in terms of international passengers. Hotels, restaurants, and recreational facilities employ another 10% of Miami's workforce. You can imagine what an important part tourism takes in Miami's economy.
You won't find any basements in Miami. And most of Florida, for that matter. If you start digging into the ground, you'll find water everywhere. Miami's buildings don't have basements because the land is just about 6-9 ft. (1.82-2.74 m) above the sea level.
Miami has one of the rudest drivers in the U.S. The automobile club AutoVantage commissioned a poll, which found out that in both 2006 and 2007, the Sunshine City had the rudest drivers in the whole United States. Miami also consistently ranks as one of the most dangerous cities for pedestrians in the U.S. Strangely, Svet visited Miami in 2007, and he didn't notice any of that. Still – make sure to keep your eyes peeled when crossing the boulevards that crisscross the city.
The city abounds in art and culture. Miami takes great pride in its own ballet company and philharmonic. Add to that a professional theater company and fantastic museums, and it becomes a center of attraction for culture vultures. The ballet and symphony orchestra use the Miami-Dade County Auditorium where visiting artists from the U.S. and abroad perform.
Miami is the only large U.S. city founded by a lady. Julia Tuttle, a local businesswoman, was responsible for the development of contemporary Miami. She convinced a developer to extend the new Florida East Coast Railroad to the Sunshine City. For that reason, many regard Julia Tuttle as the "founder" of Miami.
Surprising Facts About Miami Beach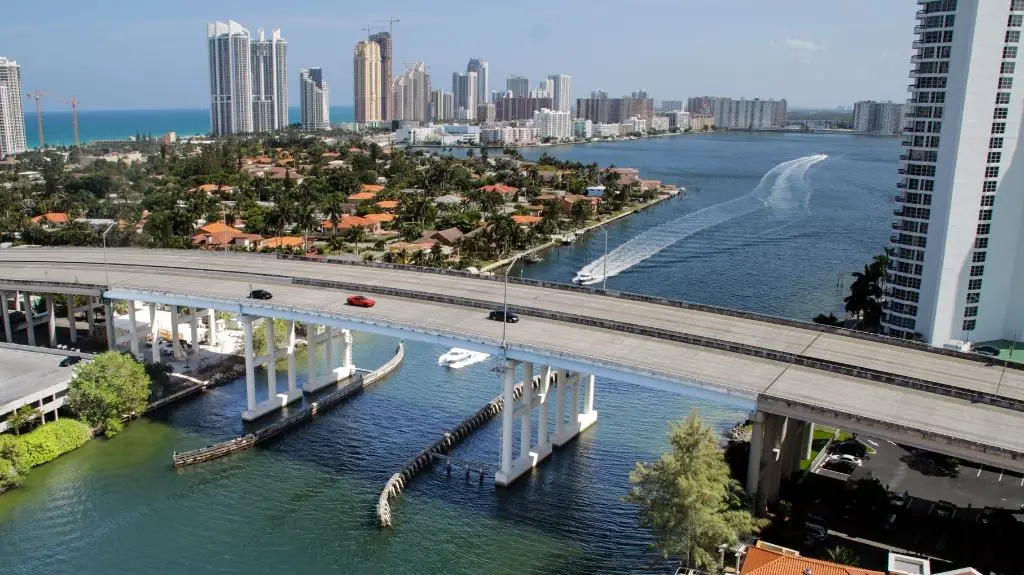 Miami Beach, also known as South Beach, is the city's main stretch of sand. But as such, it comes with its fair share of interesting facts. Let's take a look at all the surprising facts about Miami Beach.
Miami Beach's island is man-made. This also makes it one of the few artificial islands in the U.S. Once, the area was a deserted coconut grove plantation. At that time, no one would have ever guessed that it would become the dazzling tourist destination it is nowadays. This is definitely one of the most peculiar facts about Miami. And in that regard, it's very similar to Barcelona's Barceloneta beach.
Miami Beach is home to the largest assortment of Art Deco architecture worldwide. The beach hosts over 800+ elegant Art Deco buildings, which is the biggest collection of this architectural style in the world. Lose your mind, body, and soul in Flamingo Park and the historic streets of Collins Avenue, Española Way, and Washington Avenue that make up the Art Deco District. If you love clubbing, the area is arguably the best in the world for that. If you are a party animal, opt for the high season – from January to April.
It's a great place for star-spotting. Celebrities from all over the U.S. and abroad visit Miami Beach every day. There are a few reasons for that. First, it's warm all year-round. Second, it's easily accessible by air, land, or water. And third, it's just a fantastic city with tons of things to do. So, if you want to "gaze at stars", head to Miami Beach.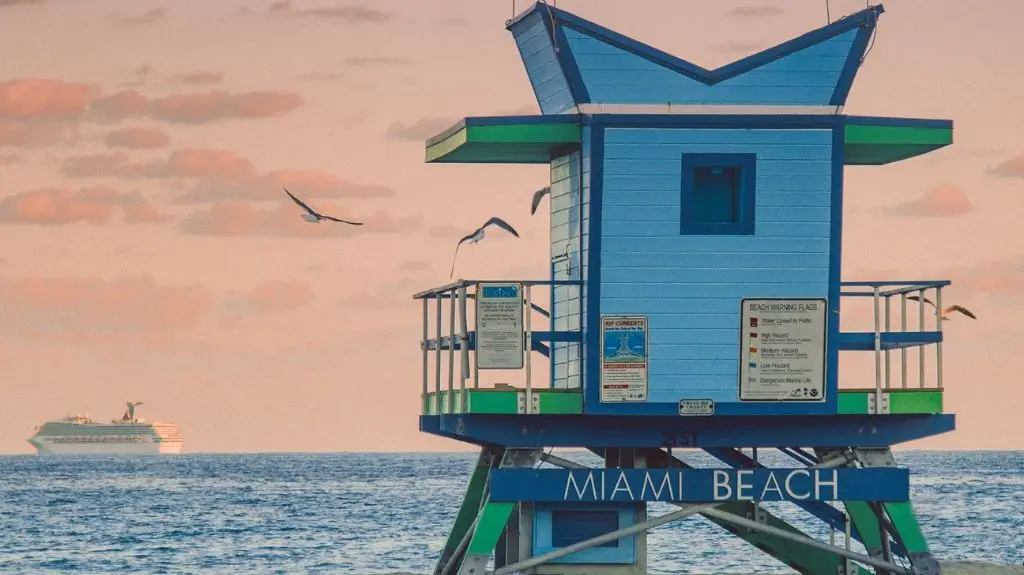 South Beach is called "The American Riviera". Bright lights, palm trees, buzzing nightlife, international visitors, and a ton of architectural hotspots (see next fact). Is it any wonder why locals and foreigners alike call Miami Beach's South Beach "The American Riviera"?
You can stay at some of the world's best hotels there. When Svet was in Miami, he visited the iconic Fontainebleau Miami Beach. It's still probably the most luxurious hotel he's ever stayed at. The gorgeous oceanfront resort offers large guest rooms and suites that spellbind visitors with their stupendous views. But Fontainebleau is just one of the many luxurious hotels you can find on Miami Beach.
Fancy a cruise? Miami Beach is your spot. The city of Miami boasts the largest cruise port in the world. Serving 5+ million passengers each year, it's no surprise people call the Port of Miami "The Cruise Capital of the World". Thousands of ships, heading to almost every single spot on Earth, arrive and depart from the port on a daily basis. Just make sure you book your cruise in advance.
The area is as diverse as it can get. A humble evaluation estimates that the number of different languages spoken in Miami Beach is over 60. The number of ethnicities is even higher – at least 150! This means there's a high chance you'll encounter someone who is the same ethnicity or speaks the same mother tongue as you do. In this regard, Miami is as cosmopolitan as Amsterdam and Brussels. Throw in the many different events happening there, and you're in for a delicious cultural treat.
It's becoming more vulnerable to natural disasters. Since Miami Beach is man-made, locals have to frequently replenish its beaches with new sand. According to BBC, we're running out of this precious resource. And that's scary because a diminishing shoreline means residents are becoming more vulnerable to natural disasters like hurricanes.
Interesting Facts About Miami's Districts and Neighborhoods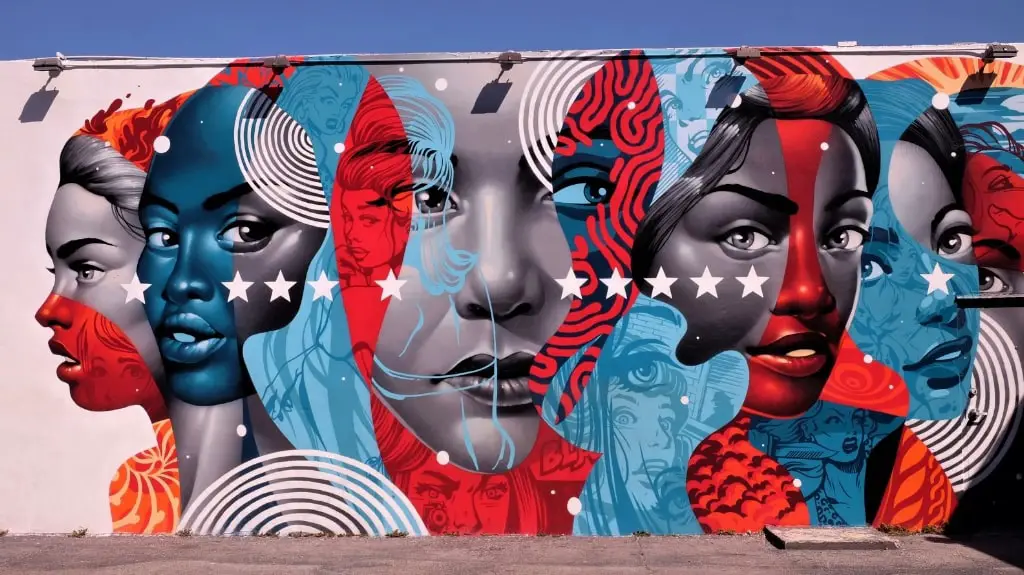 Miami's various districts and neighborhoods show you how multilayered and multicultural the Magic City is. Find the most interesting facts about Miami's districts below:
Little Haiti is as quirky and as Caribbean as you'll get. The 3½-square-mile stretch of Little Haiti is home to over 30,000 exiles and artists. The cultural heart of the Haitian diaspora will enchant you with its fruit stands, ethnic restaurants, and colorful murals. Its previous name was Lemon City because of the unusually sweet lemon trees that grew there.
Little Havana hosts the largest Hispanic festival in the U.S. Calle Ocho ("The Eighth Street") is a one-day music festival that serves as a culmination to Carnaval Miami. The event takes place in the Little Havana district in Miami. It's the largest Latin festival in the nation.
Like gazing at graffiti murals? Head to Wynwood. The neighborhood that stands just west of Midtown packs a powerful urban punch. Once full of run-down warehouses, the area is nowadays a wide-ranging hotspot with bars, shops, art galleries, and restaurants. Roaming its streets and hunting for the next jaw-dropping wall mural is among the best free things to do in Miami.
Edgewater just edges it for all skyscraper lovers. The district has always been known as offering fascinating early-20th-century houses. Go there today, and you'll find yourself in a luxurious labyrinth of mid- and high-rise towers that provide its residents with superb views of Biscayne Bay.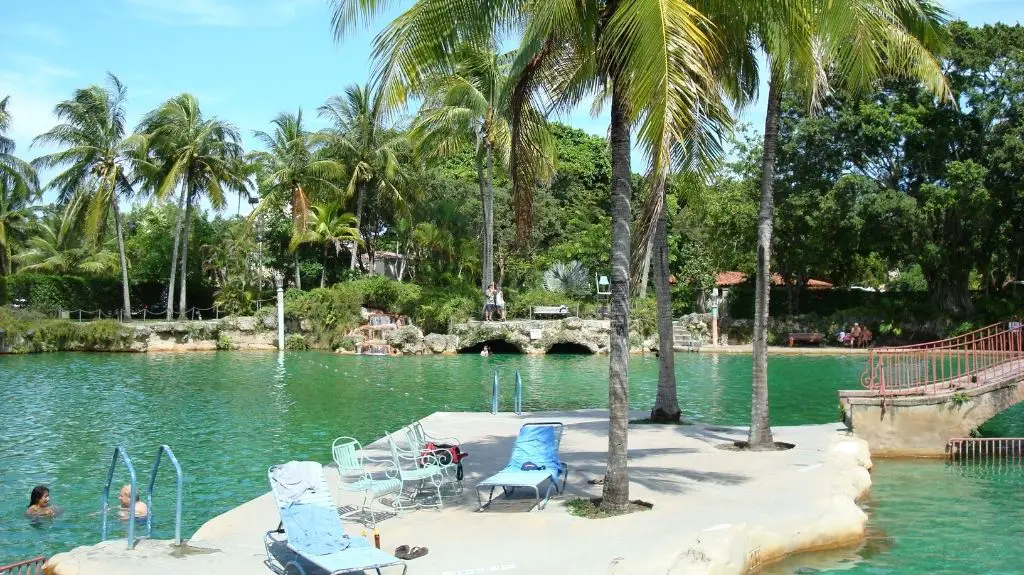 Coral Gables hosts a World War II hospital and a natural pool. Besides its gorgeous greenery, Coral Gables is home to two spell-binding landmarks. The first one is the Coral Gables Biltmore Hotel. Now a 5-star, opulent hotel, it served as a hospital during World War II. The second attraction is a natural Venetian Pool from the 1920s. It features an island, grottoes, a rock quarry, and two waterfalls, and is the largest freshwater pool in the U.S.
Coconut Grove is the oldest continually inhabited district of Miami. The neighborhood traces its roots back to 1825 when Bahamians founded it. At first, it had a hippie status that transitioned into trendy and upscale at the end of the 20th century. Today, 40% of all Bahamians that live in the U.S. reside in Coconut Grove. In 2022, Miami renamed part of the district to Little Bahamas.
Food Facts About Miami Which WILL Make You Salivate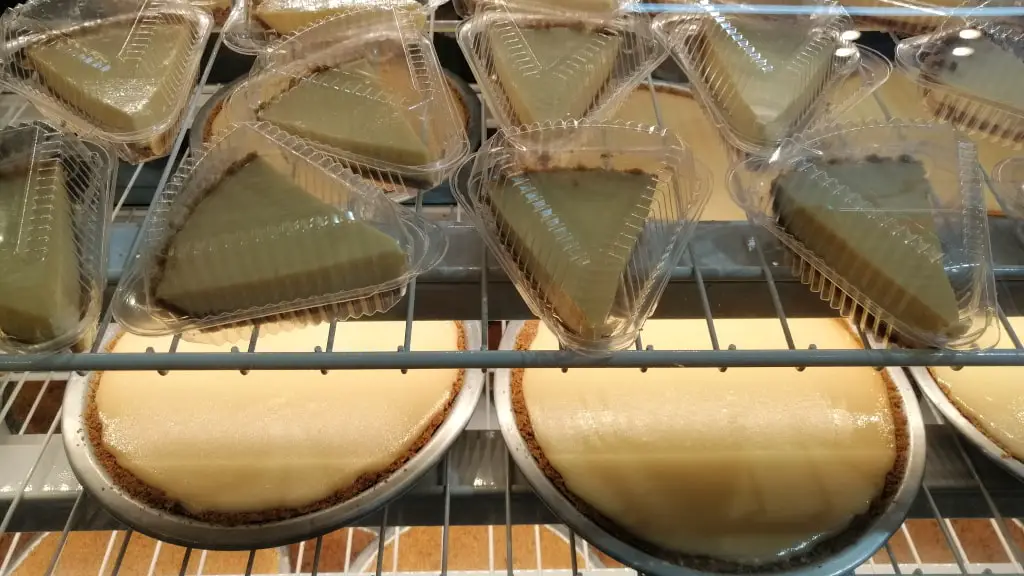 We hope you're ready for the most delicious part of our Miami travel guide – the food facts about Miami. Let's dig in.
The world's most famous Cuban restaurant is not in Cuba. Peculiarly, it has a French name – Versailles – and you can find it in the Sunshine City. The restaurant serves one of the most authentic dishes in Miami – the Cuban sandwich. The delicacy probably originated in Key West and combines fresh roasted Cuban bread, baked ham, Swiss cheese, yellow mustard, and sliced dill pickles. Mouthwatering!
Key Lime Pie is the most typical dessert in Miami. And the whole state of Florida, for that matter. If your palate hasn't met the heavenly dessert from the Florida Keys, it's like you haven't been to Miami. The perfect Key Lime Pie has to be not only sweet and tart but also creamy and crunchy. Decadent foodgasms are guaranteed.
Five days of wine and food? If you happen to be in Miami in mid-February, you're in for a delicious treat. The city plays host to the South Beach Wine & Food Festival. It's a 5-day event, which includes brunches and lunches, dinners, tasting and demos, wine seminars, walk-around tastings, fitness activities, family events, as well as late-night parties. Go nuts!
The first Burger King restaurant opened its doors in Miami in 1954. The city is also home to Burger King's headquarters. Just three years after opening its first restaurant, the fast-food chain introduced its now-iconic burger – the Whopper. Its price was not so whopping, though – just 37 cents.
44 Facts About Miami – The Fun, the Surprising, and the Most Delicious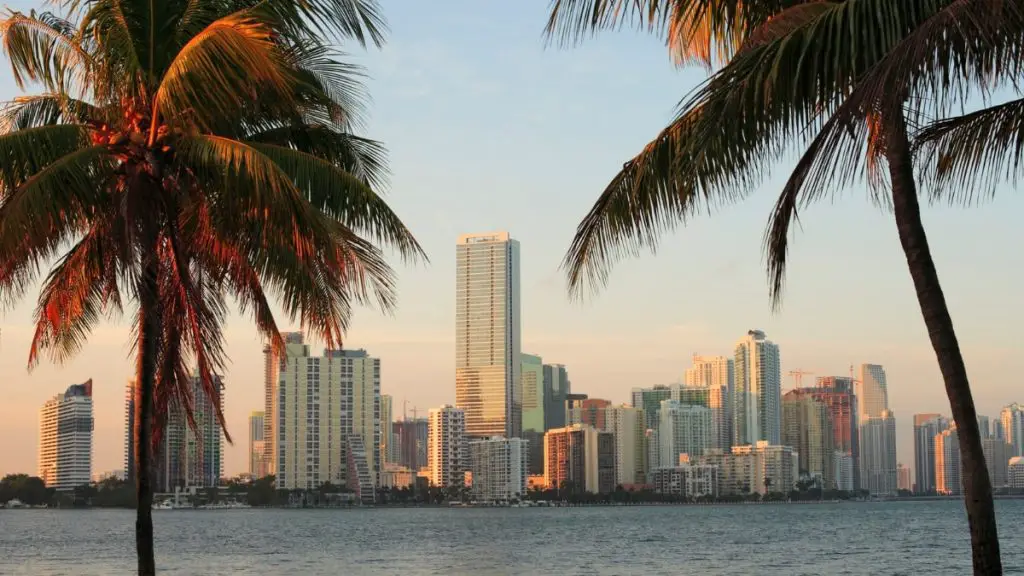 "Everybody loves Miami… the ocean drives to spend the days on the Jet Ski…There's one thing I know for sure. I don't wanna leave this place no more." You know how the song goes.
From its shimmering, white sand beaches to its fabulous nightlife and from the eclectic mix of art and culture to its vibrant food scene – everyone has a reason (or a few) for falling in love with the Magic City.
We hope that these 44 fun and interesting facts about Miami have made you want to explore the secrets of the Sunshine City.
Now, we're curious:
Which fact did you like most?
Share with us in the comments below.