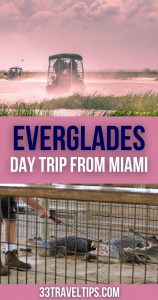 Are you planning to visit the Everglades in one day?
Yes, this is absolutely possible. You can do an Everglades day trip from Miami and explore the stunning wildlife of this U.S. national park.
In fact, with an early arrival and an appropriate plan, you can make the most of your time in the Everglades.
This detailed guide will show when to visit, how to get there, and all the different activities you can do in the park.
Ready to discover how to see the Everglades in one day?
Let's dive right in!
Note: This article contains affiliate links. In case you purchase something through one of these links, we may receive a small commission at no extra cost for you. Thank you for helping us keep creating the free content on this website!
Things to Know Before You Go to the Everglades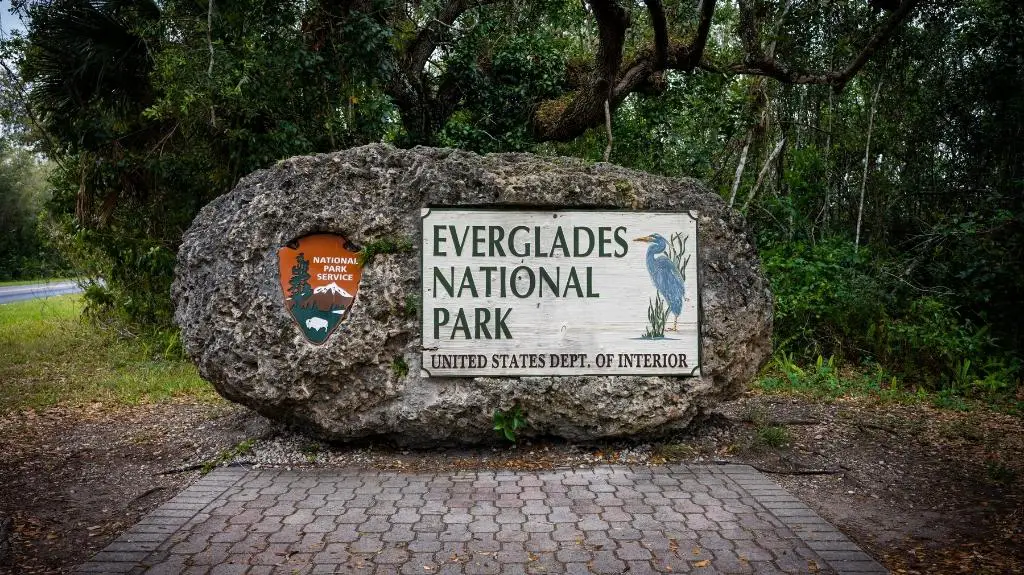 The Everglades National Park is a UNESCO World Heritage Site, an International Biosphere Reserve, and a Wetland of International Importance.
The fact that it's one of the few places in the world that belongs to all three lists makes it a must-visit destination in Florida.
The Everglades combines coastal mangroves, pine flatwoods, and sawgrass marshes with manatees, alligators, birds, and panthers in a fantastic fusion. Its 1.5 million acres of wetlands make it the third-largest park in the contiguous United States after Death Valley and Yellowstone.
Wanna know the most surprising fact about the Everglades, though? It's not a swamp, marsh, or wasteland. The Everglades is a shallow, wide, and slow-moving river that constantly flows from north to south.
Locals call this body of water the River of Grass. It flows at a speed of about one meter per hour, making it the slowest-moving river in the world.
No matter when you decide to do your Everglades day trip from Miami, don't forget to bring sunglasses and a light jacket because it can get quite windy in the swamps.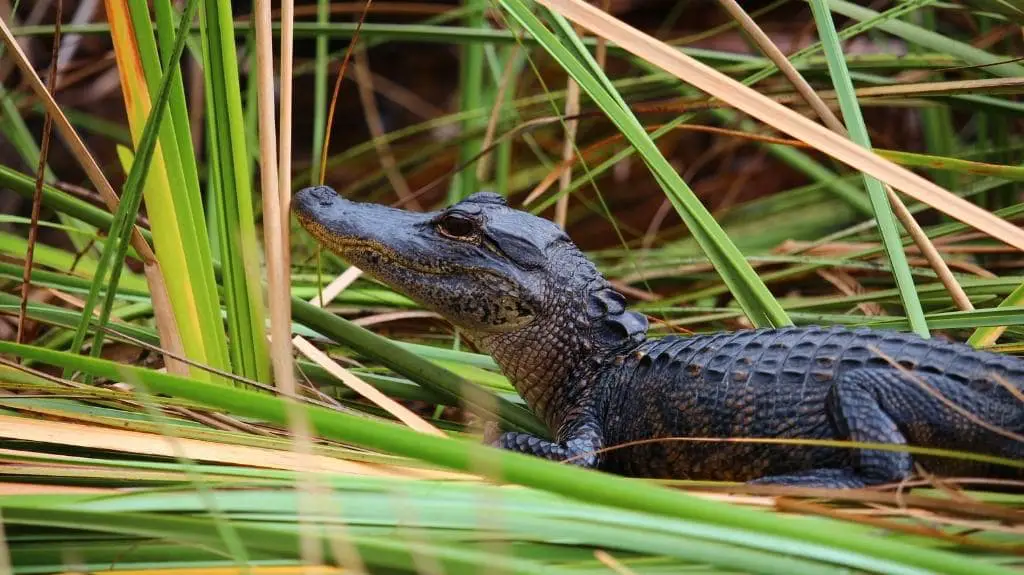 You're most likely to spot an alligator or two basking in the generous Florida sun regardless of the season. At first, the majestic reptiles might seem lethargic, but beware as they can be quite quick when defending themselves.
We recommend you keep a safe distance when exploring the wildlife in the park. First, because you might lose a thumb or more. And second, because you're a smart traveler, and you don't want to disturb the creatures in their natural habitat.
If you plan on discovering the park further, we recommend you bring some snacks and beverages as you won't find any food stalls in the wetlands.
If not, you'll have plenty of food options close to the park entrances. The must-tries include alligator burgers and sausages, catfish, frog legs, and gator tail.
The park is open 365 days a year, but the different entrances have different opening hours.
Tip: If you're arriving by Uber, Taxi, or Lyft to any of the main entrances of the Everglades, don't forget to arrange return transportation with your driver. Why? Because public transportation doesn't service many of these entry points.
The Best Time to Do an Everglades Day Trip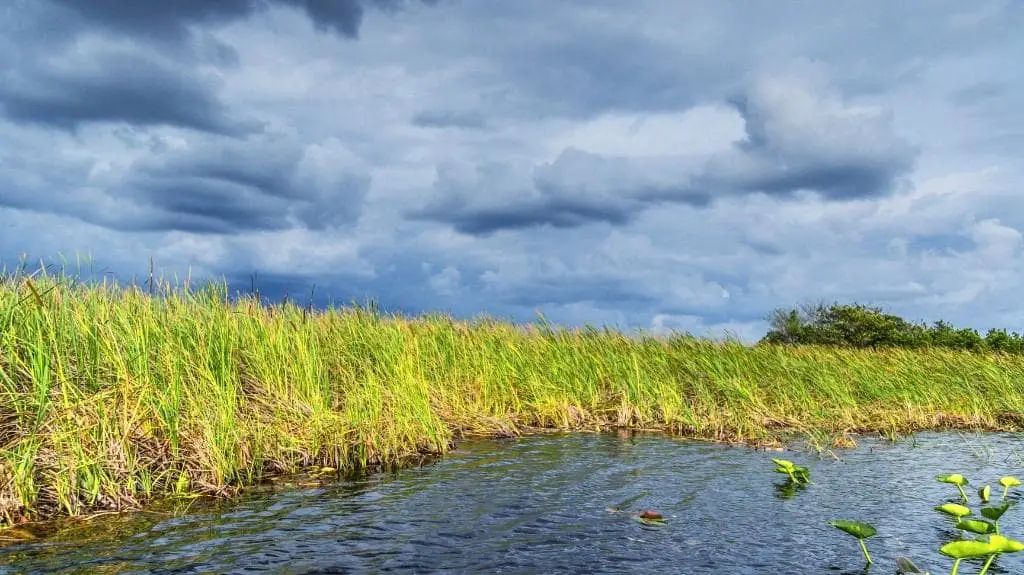 The Everglades National Park is open all year round. Two major seasons characterize the park: a winter dry season and a summer wet season.
The best time to visit the Everglades is during the winter season because you'll have more tour options.
The summer season is not only hotter and wetter. It also comes with many restrictions and tons of mosquitoes.
One Day in the Everglades National Park – What to Visit
Everglades National Park is among the largest US national parks. For this reason, one day will be enough to only see some of the attractions the park offers. We recommend doing a guided airboat or kayak tour for the best chances to spot wildlife, as well as walking to get a good mix of activities.
With an early start and a good plan, you can cover a lot of ground in the Everglades. Let's discover which are the must-visit spots, so you can make the best of your time.
If you want to explore every area of the park, we recommend spending three days in the Everglades National Park.
Shark Valley Visitor Center
You'll find Shark Valley Visitor Center on Highway 41 (Tamiami Trail / SW 8th St.) 25 mi (40 km) west of the Florida Turnpike.
The visitor center is open every day from 9:00 AM to 5:00 PM. The Shark Valley Tram Tours operate from 8:30 AM to 6:00 PM.
The Shark Valley Visitor Center is among the best spots to view animals in the Everglades. There, you can expect to see birds, turtles, and tons of alligators.
Don't miss visiting the Observation Tower as it gives you the best vantage point for animal spotting in the area.
You can get to the tower by walking, cycling, or hopping on a tram. Use this website to rent your bikes or book your tram tour.
Gulf Coast Visitor Center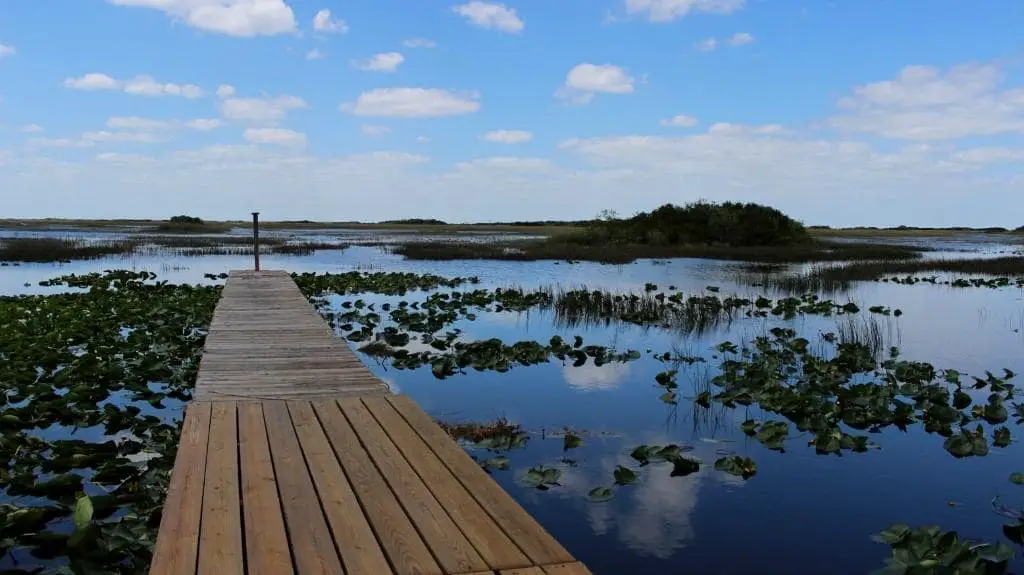 The Gulf Coast Visitor Center operates daily from 8:00 AM until 5:00 PM all year round. It serves as a gateway to discovering the Ten Thousand Islands, which is a maze of waterways and mangrove isles.
In 2017, Hurricane Irma destroyed the original Gulf Coast Visitor Center. Nowadays, you can find a temporary Visitor Contact Station in its place.
Tip: Bring your own food and beverages.
If you don't want to go to the Ten Thousand Islands, another cool thing to do from this entry point is a 3-hour mangrove tunnel kayak tour. Book it in advance via this website as it sells out pretty quickly.
To reach the Gulf Coast Visitor Center, get on Highway 41 and head east for 80 mi (129km). Then, turn left on County Rd 29, and drive 5 mi (8km) south. The center will be on your right.
Ernest F. Coe Visitor Center
If you want to avoid the crowds, plan an early arrival at 8:00 AM from mid-December through March, and at 9:00 AM from April through mid-December. The Ernest F. Coe Visitor Center is open all year round.
Inside the visitor center, you'll find orientational movies, educational displays, and informational brochures. Only a short drive from the Ernest F. Coe Visitor Center, you'll find a series of great walking trails.
To reach the visitor center from Miami, take Florida Turnpike (Route 821) south until it merges with U.S. 1 at Florida City. Then, turn right at the first traffic light on Palm Drive and follow the signs to the Ernest F. Coe Visitor Center.
Flamingo Visitor Center
The Flamingo Visitor Center is open between 8:00 AM and 5:00 PM.
The visitor center offers a wide range of activities, including hiking, boat tours, canoe and kayak rentals, as well as cycling.
One of the best places to admire the famous American crocodile is the canal that goes from the marina.
If you like strolling by the ocean, don't miss the Guy Bradley Trail. The views there are to die for.
The physical address of the Flamingo Visitor Center is 1 Flamingo Lodge Hwy, Homestead, Florida 33034.
It takes around an hour to drive southeast from the Ernest F. Coe Visitor Center to the Flamingo Visitor Center.
How to Do an Airboat Tour in the Everglades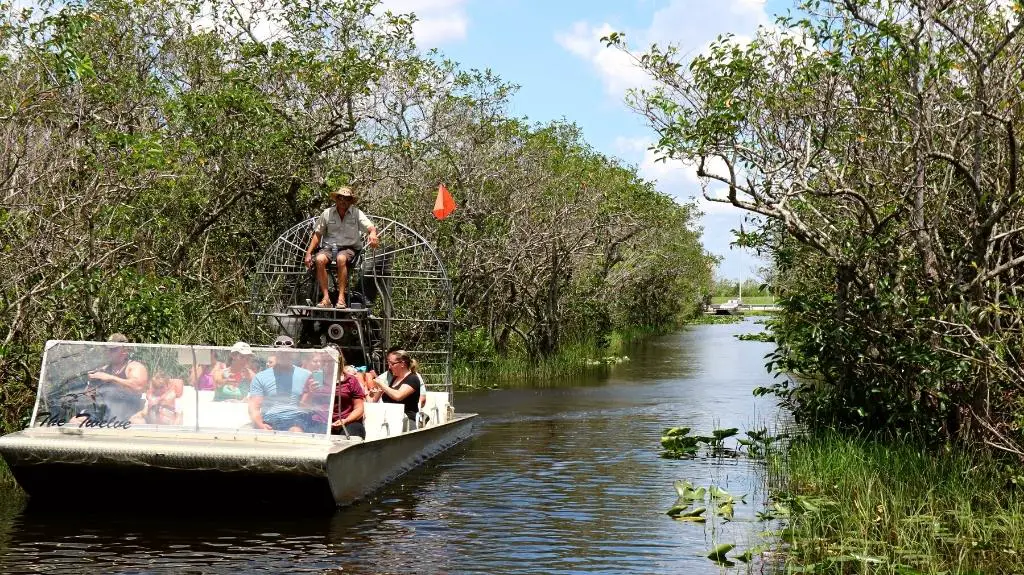 Fancy an airboat tour around a wetland teeming with alligators? Then, we highly recommend visiting Gator Park. You have a few options to get there from Miami:
If you're traveling by car, get on FL-836 W and US-41 W, and head west. The drive takes around 40 minutes and is a little over 28 mi (45 km).
Uber/Lyft will cost you around $80-100 depending on your starting location in Miami. However, bear in mind you might not have mobile reception in Gator Park. You can ask to use Gator Park's phone to call a taxi back as Uber/Lyft cars don't lurk in the area.
The airboat tour lasts about 40 minutes and takes you around the canals. Chances are, you'll spot several alligators and crocodiles basking in the sun.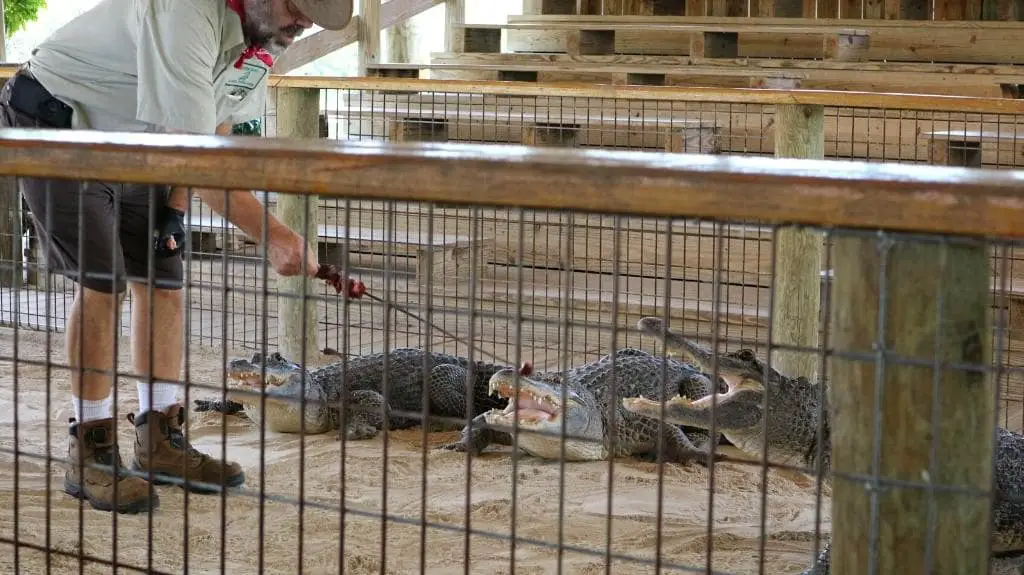 The tour also includes a fantastic 30-minute wildlife and Alligator show. The park ranger feeds the reptiles and lets you hold a baby gator. So, if you want to impress your friends, make sure someone snaps a photo of that moment 😉
Before you finish your day trip from Miami to the Everglades Park, don't forget to stop at the restaurant near the exit. The food delicacies include alligator burgers and sausages, frog legs, fried alligator tail, and other finger-licking dishes.
We highly recommend booking your airboat tour in advance via this link.
Tip: If you're wearing a hat on the boat, please make sure you hold it tight because the boat reached up to 25 mph (40 km/h). But don't worry about the engine noise. You'll get earplugs with your ticket 😉
Where to Stay for an Everglades Day Trip from Miami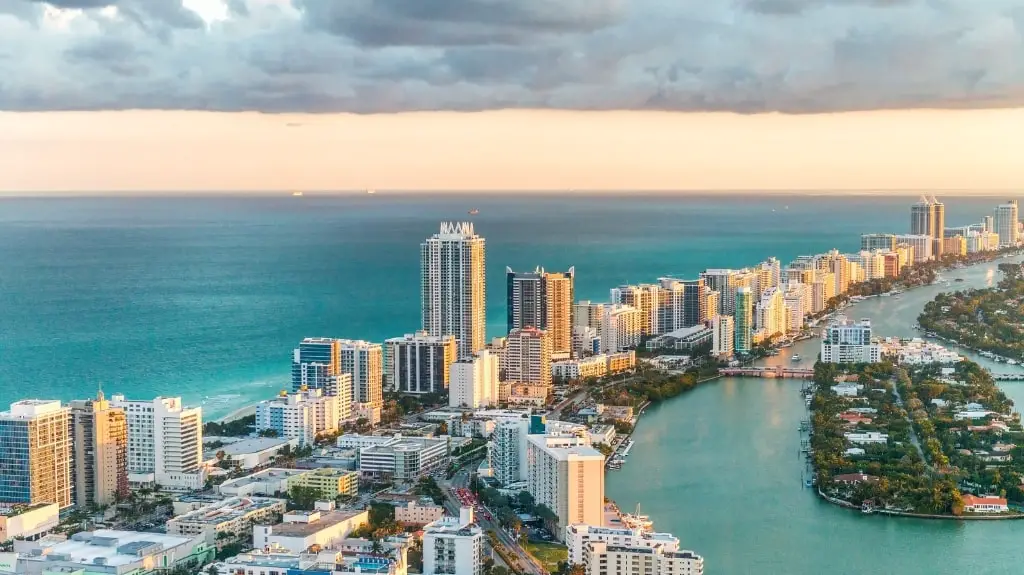 The Everglades National Park is a little over an hour away from Miami. This means you'll have plenty of options to stay.
We recommend spending at least 3 days in Miami to feel the Sunshine City's chill vibes and have plenty of time to plan a day trip to the Everglades.
Little Havana, Edgewater, Brickell, and Coconut Grove are among the best areas to stay in Miami.
If you'd like to stay closer to the park, we recommend booking your visit in Homestead at the Courtyard by Marriott in the southern part of Miami.
Everglades Day Trip from Miami – a Great Way to Explore Florida's Wildlife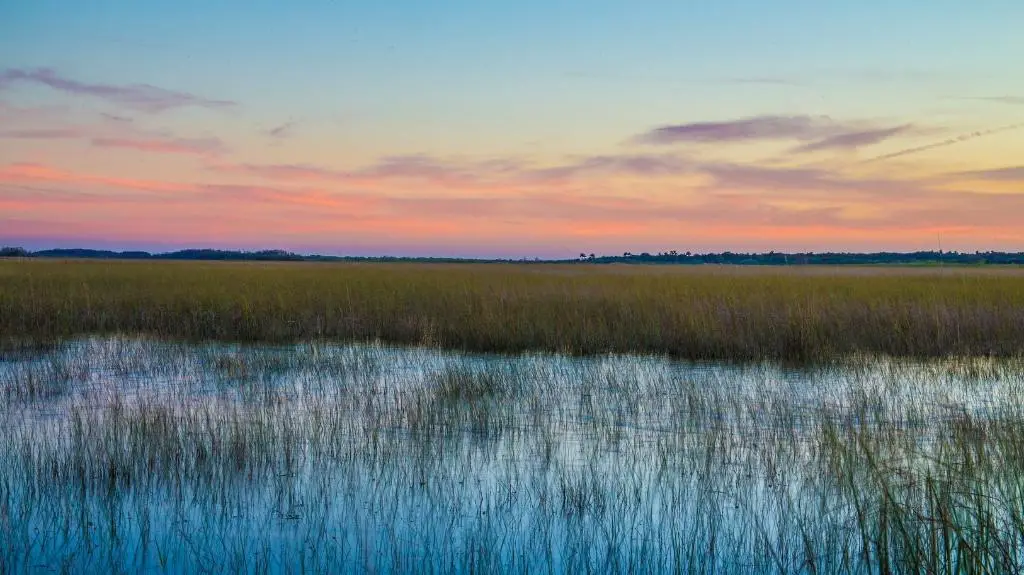 This wraps up our guide on how to see the Everglades in one day.
From marveling at majestic alligators to bird spotting, and from pumping your adrenaline on airboat tours to leisurely trekking the park's numerous trails, there's one thing for sure – you'll have a blast exploring the Everglades.
Just make sure to bring a hat, some sunscreen, and your good mood, and you'll enjoy every minute of your one day in the Everglades National Park.
Have you been to the Everglades before?
Comment below to let us know.