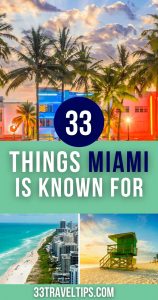 Miami is famous for its sunny weather, pristine beaches, non-stop nightlife, Hispanic influence, and Art Deco architecture. Miami is also known for its incredible skyline, fantastic diving sites, diverse culinary scene, the Vizcaya Museum, the Everglades National Park, and the Miami Heat basketball team.
In this article, we'll share 33 amazing things Miami is famous for.
From the must-visit landmarks to the most delicious treats, and from the most gorgeous beaches to the best shopping malls, in this article, you'll find what is Miami best known for.
Let's dig in, shall we?
Note: This article contains affiliate links. In case you purchase something through one of these links, we may receive a small commission at no extra cost for you. Thank you for helping us keep creating the free content on this website!
Beaches Miami Is Famous For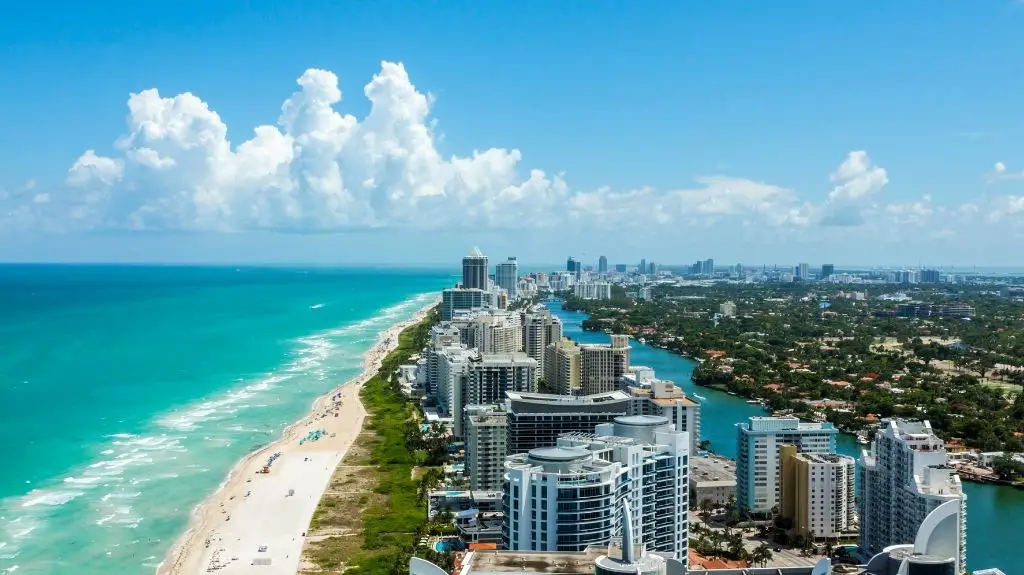 If you ask a random stranger on the street, "What makes Miami special?" we're sure one of the things they'll mention will be the gorgeous coastline. In this section, you'll find the beaches Miami is most known for.
Miami Beach. An elevated boardwalk makes jogging, skating, and strolling along Miami Beach a true pleasure. Besides top-notch, sidewalk bars, cafés, and concession stands, in the area, you can marvel at historic sites like the iconic Fontainebleau Miami Beach hotel. Swimming, surfing, and kayaking are all available options.
South Beach. At the southern tip of Miami Beach, you'll discover the world-famous South Beach. Consistently ranking as one of Miami's best beaches, here you can party until the morning hours in some of the world's most popular clubs. At South Beach, you can choose from biking, joining a Segway tour, or lounging on the beach.
North Miami Beach. This relatively calm beach park features a community center, sidewalk cafés, and the North Beach Bandshell – a popular music venue. The beach area abounds with soft sand and is not as crowded as the previous beaches on the list.
Bal Harbour. Five-star hotels and luxury condos dot this laid-back stretch of sand. While there are no lifeguards or showers, there's a jogging path that winds around the mile-long beach where palms keep you from the scorching sun. The north side of Bal Harbour has a jetty ideal for fishermen.
Lummus Park Beach. Perfect for sunbathing, volleyball, or people-watching, you'll find Lummus Park Beach on the eastern side of Ocean Drive. The park beach offers palm trees for shade seekers and grassy zones with pull-up bars for those who want to keep their form.
Sunny Isles Beach. This gorgeous two-mile-long beach provides clear waters great for diving, snorkeling, and other fun water activities. When you've had enough sun, sand, and underwater adventures, recharge your energy at some of the many great cafés and restaurants in the area.
Crandon Park. Spread over 800 acres, this calm, laid-back, and picture-perfect gem offers a fantastic escape from the overcrowded South and Miami beaches. To get there, you'll need to cross the Rickenbacker Causeway, which links this blissful place to the mainland.
Facts Miami Is Most Famous For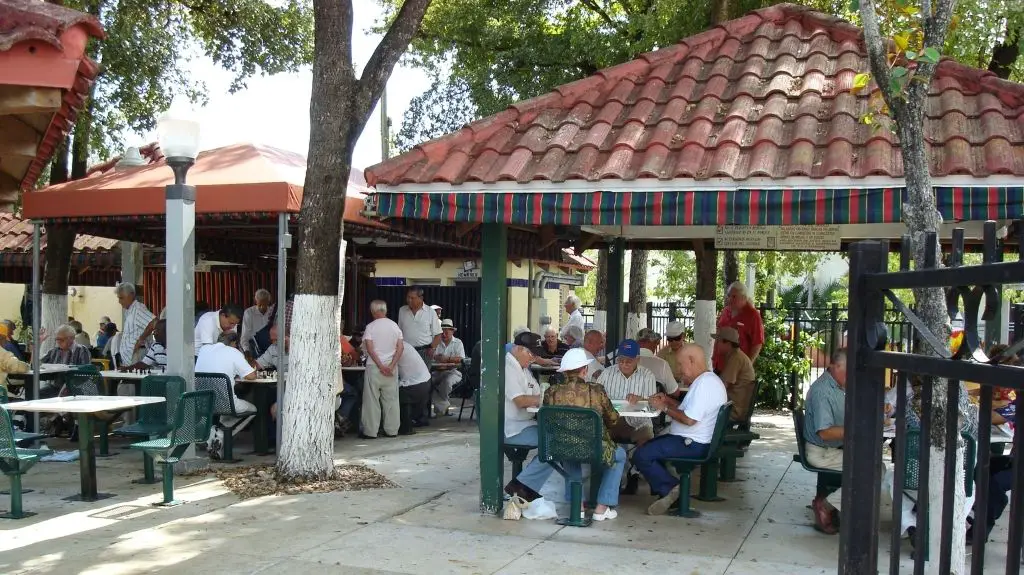 From its numerous nicknames to its unmistakable skyline, and from its Spanish-speaking population to its diverse sports scene, discover the facts that make Miami special.
Miami has numerous nicknames. The Sunshine City because of the abundance of sunshine it gets all year round. The Magic City for Miami's fast growth. The Capital of Latin America due to it being the largest city with a Cuban-American plurality. The Cruise Capital of the World and The Gateway to the Americas are because Miami is the biggest port on the U.S. East Coast.
Spanish is the predominant language in Miami. While the official language in the city is English, 60% of Miami's population speaks Spanish. That's due to the large waves of immigration of people from numerous Hispanic regions. That fact makes the Magic City one of the hardest places to work or do business in the U.S. without knowing a foreign language.
Miami prides itself on the third-highest skyline in the United States. The Miami Downtown Panorama stuns its visitors with its skyscrapers. According to Architecture and Design Almanac, after New York and Chicago, Miami takes the third place in the U.S. and the 19th place in the world for its impressive vista.
Miami is one of the world's most diverse cities in terms of sports. A handful of other cities worldwide can provide a better sports assortment than the Sunshine City. Including professional and nonprofessional, the sports you can practice in Miami comprise of:
Aquatic activities – boating, fishing, free diving, kayaking, sailing regattas, scuba diving, snorkeling, swimming, water skiing, and windsurfing.
Non-aquatic activities – baseball, basketball, bowling, college football games, golf, gridiron football, horse and greyhound racing tracks, shuffleboard, and tennis.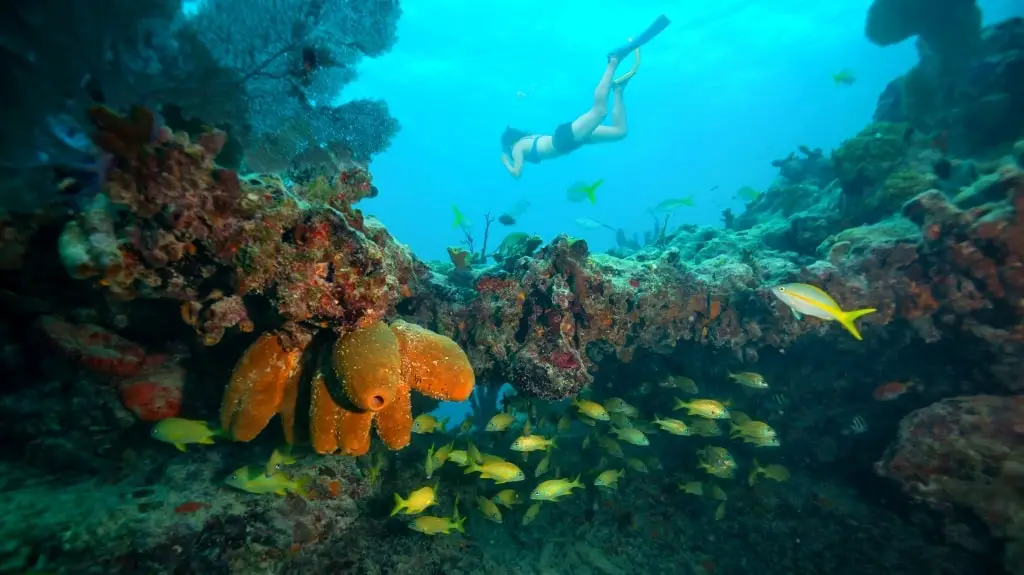 Miami is a true heaven for divers. Dream weather? Check. Turquoise, crystal-clear waters? Check. The third-largest coral reef in the world? Check. 50 sunken ships? Check! These four facts in combination make Miami famous among scuba divers. The city often gets the nickname The Wreckreational Diving Capital of the World because of the Florida Reef and the 50+ different underwater wreck sites for divers to discover.
The South Beach Wine & Food Festival. Mid-February in Miami is a celebration for all senses. That's when the South Beach Wine & Food Festival takes place. The 5-day event includes brunches and lunches, dinners, wine seminars, family events, fitness activities, walk-around tastings, and late-night parties.
The city overflows with art and culture. One of the things that make Miami worth visiting is its inimitable art and culture scene. The Magic City has its own ballet, philharmonic, professional theater company, and wonderful museums (check next section). All these make Miami a center of attraction for culture aficionados.
The first Burger King (BK) restaurant opened its doors in the Sunshine City in 1954. Miami is also host to BK's headquarters. In 1957, the fast-food chain presented the Whopper – its now-iconic burger, which cost only 37 cents at the time.
Museums Miami Is Famous For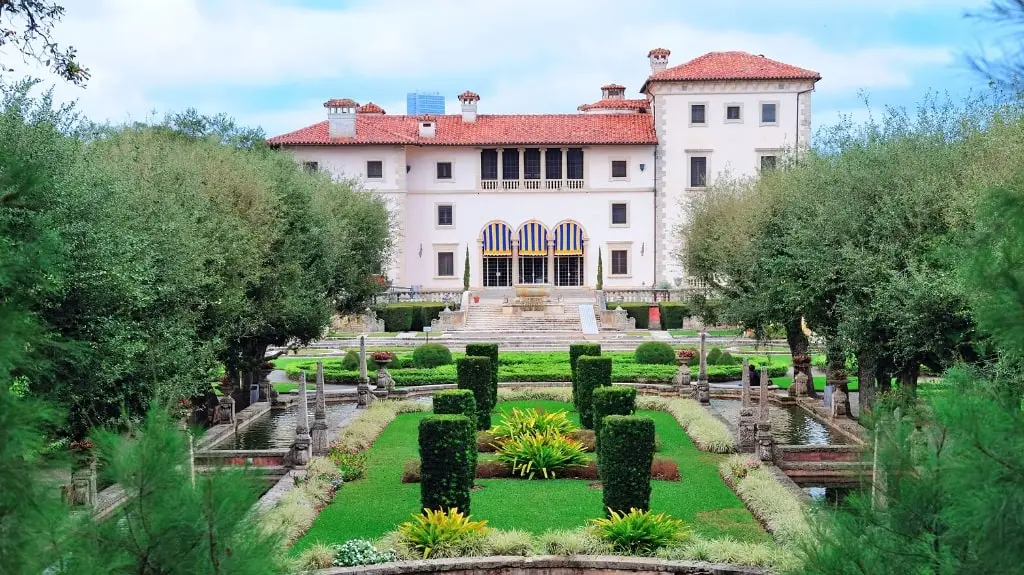 If you think beaches are the only thing that makes Miami special, you'll be in for a surprise. The Magic City teems with art and culture. In this section, you'll discover the museums and galleries Miami is popular for.
Vizcaya Museum and Gardens. This magnificent villa was erected as a winter residence. Inside the estate, you can explore a museum with lush gardens, breathtaking rooms, and native woodland scenery. For the ultimate seduction, admire the Miami Bay views from the mansion.
Miami Children's Museum. If you're traveling with kids, this museum is a must-visit. The Miami Children's Museum promotes a love for learning via play and enables kids to realize their true potential.
Institute of Contemporary Art. You'll discover this modern museum in Wynwood – Miami's Design District. The Institute of Contemporary Art, Miami (ICA Miami) provides you with year-round, free and open access to the latest innovations in the world of art. Reserve your advance tickets here.
Phillip and Patricia Frost Museum of Science. Do you admire wildlife, planetariums, weather, and technology exhibits? Then, you should head to the Phillip and Patricia Frost Museum of Science. Don't miss the aquarium, the Frost Planetarium show, and the live science demonstrations.
HistoryMiami Museum. HistoryMiami is the second-oldest cultural institution in South Florida and the premier one committed to preserving the history of Miami. The museum's collections encompass over 37,000 3-D artifacts – from prehistoric discoveries to 20th-century Afro-Cuban folk art.
Rubell Museum. Contemporary is an understatement for this modern art museum. Displaying works of emerging and established artists, the Rubell Museum is set in a repurposed warehouse. The collection covers 7,200+ masterpieces of over 1,000 artists, making it one of the biggest in the world.
Foods Miami Is Known For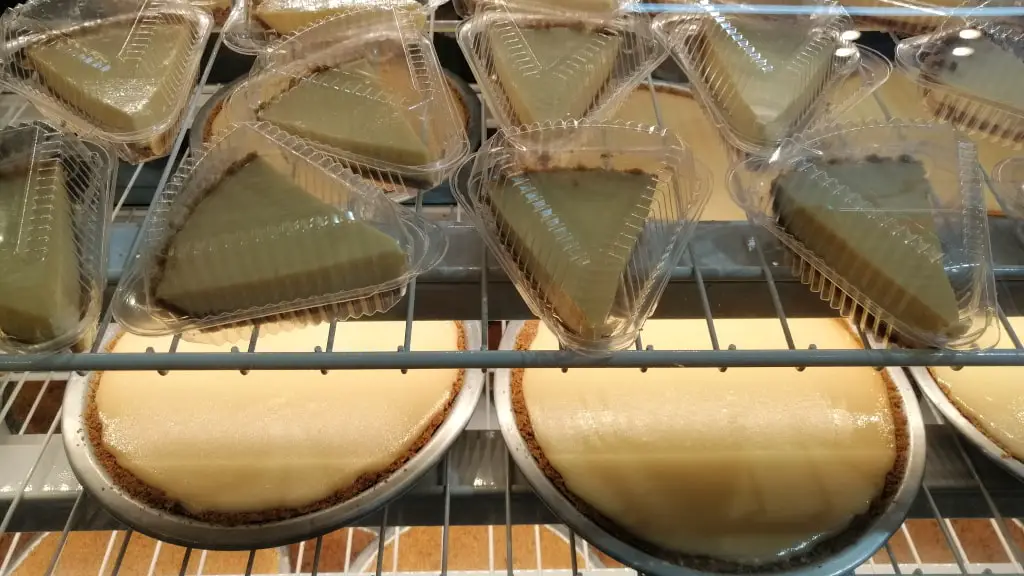 The Sunshine City's culinary scene teems with peculiar dishes. If you're heading there, be prepared to surprise your belly with delectable local specialties. In this section, you'll explore the foods Miami is famous for.
Key Lime Pie. While this mouthwatering dessert originates in Key West, you can find it everywhere in Miami. The perfect Key Lime Pie needs to be not only tart and sweet. It also needs to be crunchy and creamy. Regardless, it guarantees a decadent foodgasm.
Cuban sandwiches. The Magic City's most authentic dish encompasses fresh Cuban bread, roasted pork, baked ham, yellow mustard, and pickles. Everything is topped by Swiss cheese.
Stone crabs. For the ultimate Miami experience, eat them with mayo, hash brown potatoes, and coleslaw. Wash everything down with an ice-cold beer.
Arepa. This fluffy, crispy, and stuffed goodness originates in Venezuela. The stuffing can be vegetables, cheeses, or meats. Or a mixture of all three. Black beans, fried plantains, shredded cheese, and braised beef in maize bread is a combo to die for.
Traditional fritas. If you want to try the Cuban version of the American hamburger, get a fritas. Locals serve it on a Cuban bread with match stick potatoes and a secret sauce.
Chicken 'N' Watermelon 'N' Waffles. This bizarre combo sells like hotcakes in many of Miami's restaurants. Usually found on brunch menus, the fried chicken "rubs shoulders" with a sweet-savory cheddar-cheese waffle, chilled and spicy watermelon, topped with both a bourbon-maple syrup and a honey-hot sauce. Order it if you're feeling adventurous.
Drinks Miami Is Popular For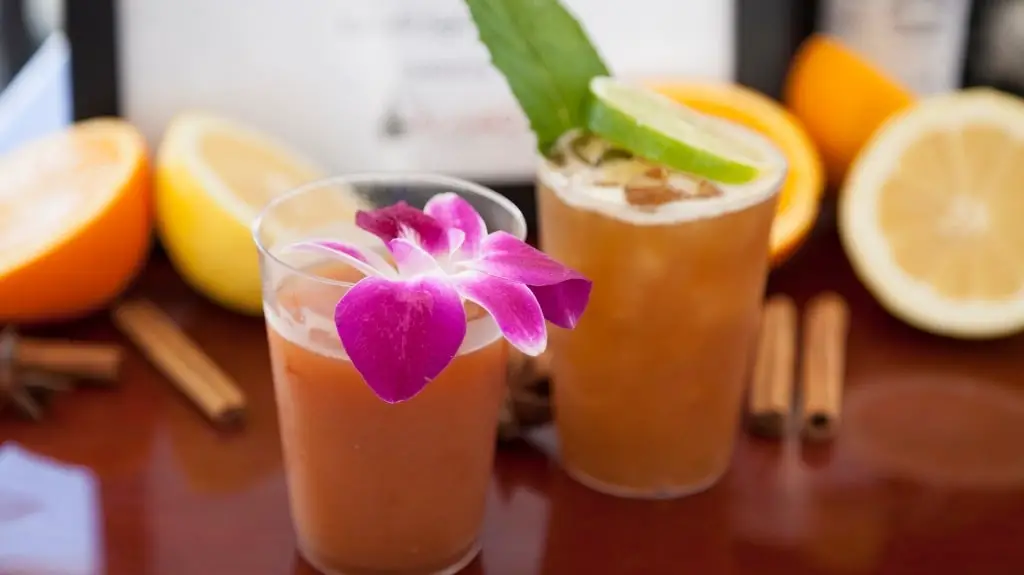 Now that you know the foods Miami is known for, let's see how you accompany them. In the next section, you'll discover the drinks Miami is famous for.
Miami Vice. This classic cocktail is your best friend when you're collecting sun rays at the beach. Miami Vice is a "marriage" between strawberry daiquiri and piña colada. Often, you'll find it frozen, though the original recipe dictates crushed ice. Any beachfront bar will provide you with this essential Miami cocktail.
Rum Runner. Originating just a few miles south in Islamorada, one of the Florida Keys, it's no wonder Miami created a Rum Runner of its own. The Sunshine City's version joins light and dark rums, orange and pineapple juices, banana and blackberry liqueurs, and tops everything with grenadine. Take it easy as it's definitely stronger than it tastes.
Mojito. When it comes to drinks, Miami loves its Cuban influences. Mojito encompasses light rum, mint, lime, sugar, and soda water. Due to its light and sippable nature, this traditional Cuban highball is perfect for the eternal summers in Miami.
Cafecito. The smell of this strong Cuban espresso often fills the air within a 500-foot radius. Significantly stronger than a regular shot of espresso, Cafecito is the fuel that keeps the Magic City running. Be careful when trying it for the first time as its strength might cause heart palpitations.
Café con leche. If you're not a regular coffee drinker, then café con leche might be a better option than Cafecito. Literally meaning "coffee with milk", café con leche is a shot of very strong coffee (espresso or Cafecito) inside a glass of foamed warm milk. Many locals use it to dip their Cuban toasts into at breakfast.
Jupina. This fizzy sweet pineapple soda made its way from Cuba to the States, and has since been in the heart of Miamians. Shortened for "jugo the pina" (pineapple juice), you can find Jupina in every supermarket or Cuban restaurant in the city.
How Many of the Things Miami Is Known For Did You Already Know?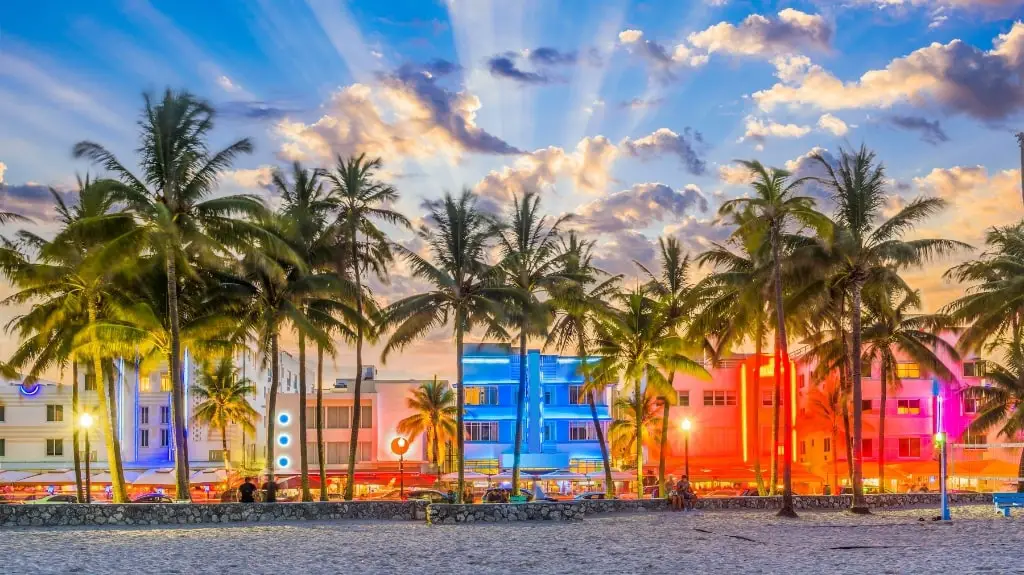 There you have it – 33 things Miami is famous for.
Miami teems with art, culture, beaches, delicious dishes, and peculiar facts.
One of our best travel tips is to plan at least 3 days in Miami as it offers tons of things to do.
Now, we're curious:
In your opinion, what makes Miami special?
Let us know by leaving a comment below.