Tampa is worth visiting for the vibrant Ybor City, the humongous Florida Aquarium, the breathtaking Sunshine Skyway, and the unique Manatee Viewing Center. Tampa is nice for vacation due to its amazing attractions, finger-licking food, fun-packed theme parks, and warm weather all year round.
In this guide, you'll explore 33 top reasons to visit Tampa.
From gigantic restaurants to mile-long boardwalks, and from exotic animals to children-friendly museums, you won't be bored in The Big Guava.
Buckle up and let's discover!
Note: This article contains affiliate links. In case you purchase something through one of these links, we may receive a small commission at no extra cost for you. Thank you for helping us keep creating the free content on this website!
The Landmarks That Make Tampa Worth Visiting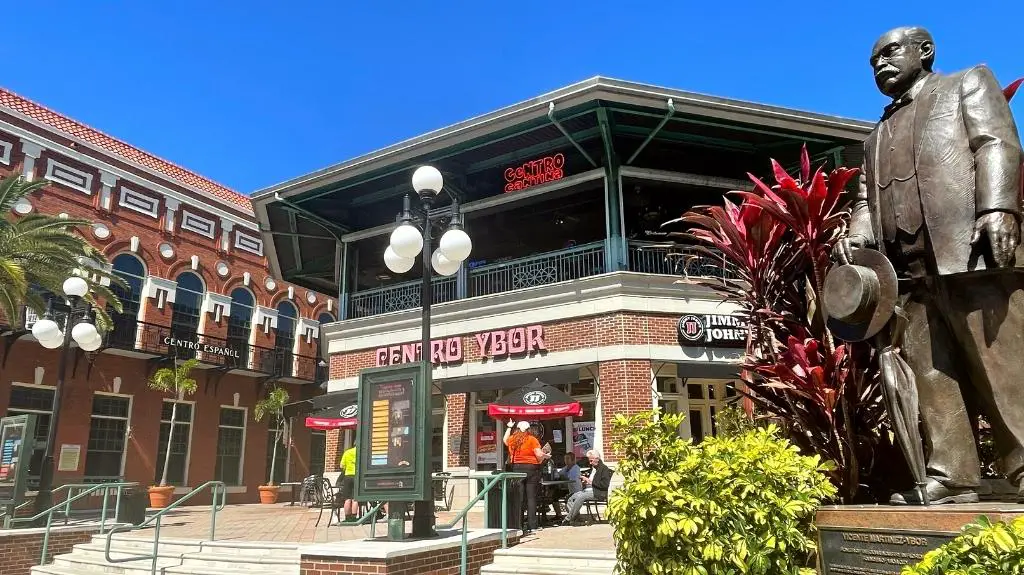 Stunning riverwalks, old cigar factories, breathtaking bridges, and fascinating manatees are just a few of the things you might expect to see in the gorgeous Florida city. Let's check the best attractions that make Tampa worth visiting.
Ybor City. Cigar tycoon Vicente Ybor gave Ybor City its name. The district is among the areas designated as national historic landmarks and is one of Tampa's free treasures. Ybor City was home to the world's largest cigar factory at the beginning of the 20th century. It employed more than 4,000 workers who manually rolled over 900,000 cigars per month. That boom ended due to the Great Depression and the invention of machine rollers. The country's oldest and largest Spanish restaurant is also in Ybor City. If you dig Spanish food, head to Columbia Restaurant.
Tampa Riverwalk. If you find yourself downtown, the Tampa Riverwalk is the best place for a stroll. From the casual walkway curving around the waterside, you can enjoy stunning views over the Hillsborough River. Promenading the riverwalk is one of the best free things to do in Tampa. The Tampa Riverwalk displays an outstanding collection of public art along its length, ranging from murals to sculptures, as well as key Tampa attractions, such as the Florida Aquarium.
Bayshore Boulevard. If you like walking or jogging, then Bayshore Boulevard is a must-visit landmark. The boulevard is 4.5 mi (7.25 km) long, and Tampa residents believe it's the longest sidewalk in the world. Along the way, you can marvel at remarkable mansions and eye-catching palatial homes. If you get hungry while walking, a wide array of food trucks is there to fill your belly.
Sunshine Skyway. If driving over the ocean always tickled your fancy, then the 12-mi (19-km) Sunshine Skyway is the place to go. It gracefully curves across Tampa Bay's entrance. The high-level bridge is the skyway's most spectacular feature because it spans 4.14 mi (6.7 km). Two enormous pylons support the central part and make room for big ocean-bound ships to pass underneath. The bridge's incline makes crossing it quite thrilling.
Florida Aquarium. A variety of fish and ocean life awaits you at the Florida Aquarium in Tampa. They're organized neatly to depict watershed regions comparable to those in Tampa. Land-dwelling lemurs are among the most fascinating inhabitants, along with starfish and anemones. With these Florida Aquarium tickets, you may skip the lines and visit all the exhibits. Access to the Splash Pad, three touch pools, and shows at the 4-D Theater is also included in the admission price.
Tampa Theatre. If you're a fan of classical architecture, then you'll like Tampa Theatre. Byzantine, Greek Revival, and Italian Renaissance are some of the exclusive architectural styles that this deluxe movie palace combines. Besides classic and foreign movies, the theatre also hosts concerts, performances, and other happenings. All the events are available on their website.
Hyde Park Village. You can discover this busy area in the Hyde Park Historic District. Six blocks of eateries, indie brands, and local stores, with some of the best fashion and fitness names, wait to spoil you at Hyde Park Village. Note that the shopping space not only sits in a lush garden; it's also full of high-class boutiques you can't find in shopping malls.
Manatee Viewing Center. The opening season of this amazing manatee sanctuary is between November and mid-April. The center's aim is to educate tourists and locals alike about the environmental and biological challenges of the Florida manatees. In the area around the Manatee Viewing Center, you can explore a wildlife observation tower, a habitat loop trail, and vibrant butterfly gardens. Can't get enough of the cute mammals? Visit the "Manatee Capital of the World" – Crystal Water – on a day trip from Tampa.
The Museums That Make Tampa Worth Visiting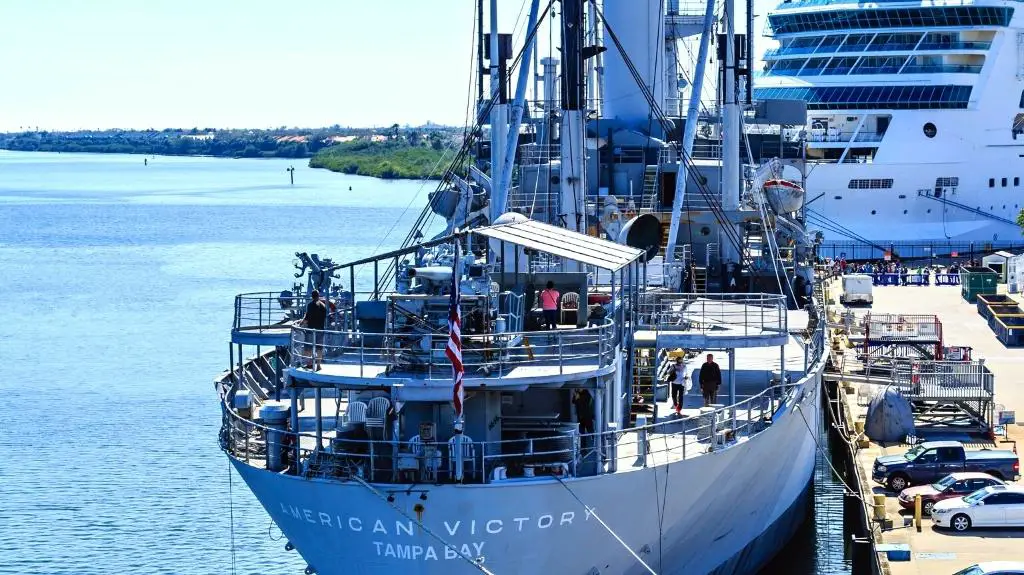 While Tampa cannot rival London, Milan, or New York when it comes to museums, the Florida city has its fair share of eye-catching exhibition spaces. Let's explore the museums and galleries that make Tampa worth a visit.
American Victory Ship & Museum. One of the four World War II ships that are still operational in the U.S. is the American Victory Ship. Today, you can discover the peculiar ship-museum in the Channel District of Tampa. The museum hosts events, offers informative tours, and provides cruises a few times a year. Not traveling solo? Benefit from the group discounts here.
Glazer Children's Museum. Like entertaining and educating your little ones at the same time? Then, you mustn't miss Glazier Children's Museum. The exhibitions inside show your kids how to save money, slide down a fire pole in a fire station, or upgrade their design and carpentry skills by trying to fix an old house. Other items teach children robotics, engineering, oceanography, and world cultures.
Henry B. Plant Museum. Once a Tampa Bay hotel, this resplendent palace from Victorian times has Moorish features. The railroad entrepreneur Henry Plant owned the place in the 19th century. In 1933, it became the Henry B. Plant Museum. Mr. Plant was a passionate gardener, so he hired a popular landscape architect to design the grounds. Today, they're stunning tropical gardens. One part of the building narrates the history and development of both the city and the state of Florida. Another part houses the University of Tampa.
The Museum of Science and Industry. If you're traveling to Tampa with children, your kids will love the Museum of Science and Industry. Why? Because inside this science and tech museum, they can play a huge game of "operation" while discovering how the human body works. Other exhibits walk you around the basics of math, physics, and various subject areas. Two must-see items are the life-size model of the Mercury spaceship and the model of NASA's vision for human life off-earth.
Tampa Police Museum. Save a few bucks from your vacation budget by visiting the interesting Tampa Police Museum. This free-entrance exhibition space awaits you within the Tampa Police Headquarters. Inside, you can admire a reinstated 1924 Model T police car, police artifacts from the 19th century, and a preserved police motorcycle. The Rogue's Gallery displays mugshots and fingerprints of popular city criminals. Fancy a photo behind a barred door? That's also possible at the Tampa Police Museum.
Tampa Firefighters Museum. This 18,000-sq-ft. (1,672-sq-m) edifice preserves the history of the city's fire departments. Built in 1911, it turned into the Tampa Firefighters Museum in 1974. The museum serves to educate people about fire safety and prevention in Tampa. The most eye-catching exhibit is an old fire wagon that seems almost intact.
The Foods and Drinks That Make Tampa Worth a Visit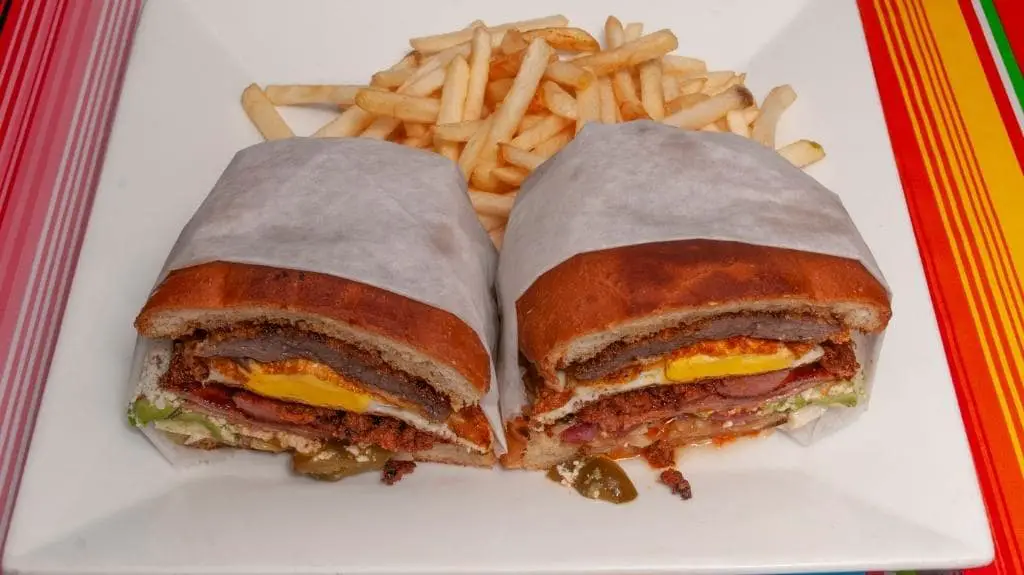 Crab, guava, sandwiches, soups, and a specific type of barbecue await you in the Big Guava. Let's explore the foods and drinks that make Tampa worth visiting.
Cuban sandwich. Roast pork, glazed ham, pickles, a swipe of mustard, and Swiss cheese graciously join forces in the famous Cuban sandwich. Everything is then pressed to achieve a perfect crisp. Almost every eatery in Tampa serves the staple sandwich. Other Cuban meals that go together with the sandwich include ropa vieja – shredded beef that stews in a delicate wine sauce.
Devil crab. This famous Tampa street food comes from one of the best areas to stay in Tampa – Ybor City. Devil crab rapidly became popular among cigar factory employees as a quick, cheap, and yummy bite. The dish is sprinkled with breadcrumbs, which make for an ideal blend with the tender crab meat, the onions, and the peppers tucked inside. Like chili food? Vendors can add an extra kick of spiciness to the meat depending on your taste.
Guava. One of Tampa's monikers is "The Big Guava". Well, thanks to the delectable guava and cheese pastelito, the city has embraced its nickname quite well. Guava's sweetness and the creaminess of the cheese mix further accentuate the desert's light, flaky, and buttery taste. Ybor City boasts the best bakeries for guava pastelitos.
Grouper sandwich. America's largest groupers thrive in the warm waters of Tampa Bay. So, it's no surprise you can find some of the best grouper sandwiches in Tampa. The star ingredient of the sandwich is fresh grouper. After it's fried, grilled, or blackened, chefs top it with lettuce, onion, tomato, and tartar sauce, and place everything in a fresh burger bun. Two things determine how good a grouper sandwich is – the freshness of the fish and the quality of the tartar sauce.
Bloomin' onion. If you're an onion enthusiast, we have some good news. One of Tampa's most iconic foods is a gigantic onion dish. Since its inception in 1988, Bloomin' onion has gained a ton of popularity on a global scale. Chefs cut the dish into 200 flower petals. Then, they batter and deep-fry them. It's not uncommon for restaurants to serve the onion appetizer with a breading that's mildly spicy. Regardless of where you get Bloomin' onion, it always comes with a dipping sauce as a side.
Southern-style barbecue. Every region in the United States prides itself on a different BBQ style. In the south, people like barbecue chicken, pulled pork, slow-smoked brisket, and sauces drenched in vinegar. To prepare pulled pork, all you need is tenderloin. Like extra tender fatty pieces? Opt for pork shoulder. Wash everything down with the balanced, citrusy, and bold taste of Jai Alai IPA.
Crab enchilau. Blue crabs join forces with spices and tomato sauce in this iconic Tampa dish. Locals serve the crabs over spaghetti or rice. Cuban, Italian, and Spanish immigrants were the backbone of Ybor City's population in the 1920s. During that period, Tampa Bay's waters were chock-full of blue crabs, which made them the cheap go-to meal for locals. Nowadays, restaurants prepare Crab enchilau in a different way compared to 100+ years ago. But the result is always to die for.
Spanish bean soup. This finger-licking soup is more than 100 years old. Originating in Ybor City and the popular Columbia restaurant, the Spanish bean soup combines beans with potatoes and ham in a delectable mix that thickens up after stewing for a while. The dish is fulfilling and goes great with beer.
The Theme Parks That Make Tampa Worth Visiting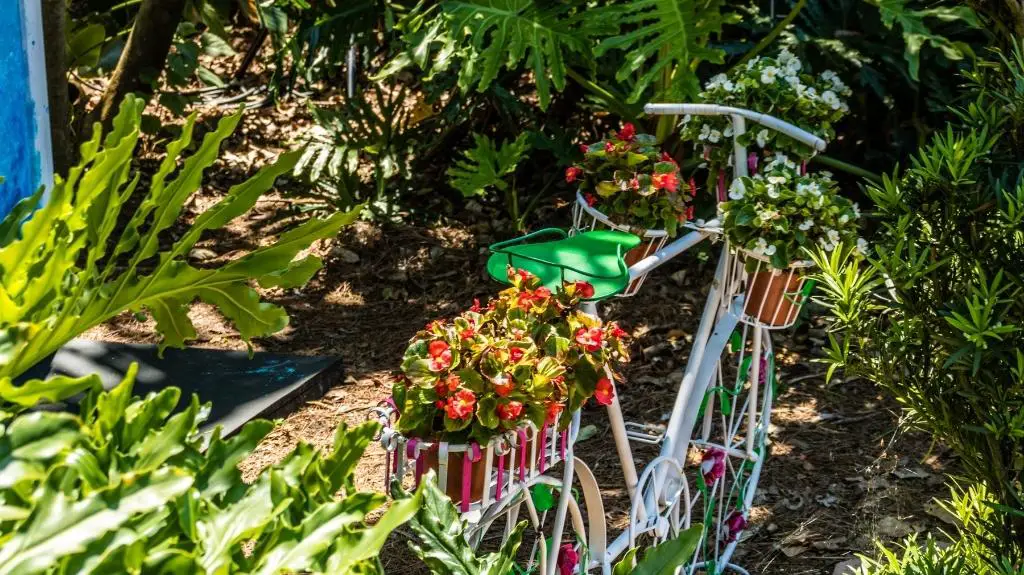 Gut-wrenching water slides, blood-curdling roller coasters, and exotic animals in their natural habitats. All these await you in the parks that Tampa is worth visiting.
Busch Gardens. Exhilarating rides, live music, and performances, as well as throngs of wild animals in their natural environment, await you in Busch Gardens. The 335-acre, African-themed adventure park also offers the chance to observe grazing animals from the comfort of a safari vehicle. Other cool things to do in Busch Gardens include kiddie rides, water slides, and heart-pumping roller coasters. Grab your online tickets in advance from this link.
Adventure Island. This popular water park is one of the things that makes Tampa worth a visit. Adventure Island is among the best ways to cool from the warm Florida weather. At your disposal, you'll have eight major waterslides to pump your adrenaline levels up. Each slide has a scary name, including Vortex, Vanish Point, Riptide, Colossal Curls, or Caribbean Corkscrew. Tickets are available online from this website.
Tampa Zoo at Lowry Park. If Busch Gardens couldn't live up to your exotic animals crave, we suggest a visit to Tampa Zoo at Lowry Park. Inside, more than 2,000 local and international animals thrive – all in their natural habitats. Among the coolest species are penguins, turtles, and even a rare Indian rhino, which you can feed. Hopping on a mini train, doing a safari tour, or riding a family-friendly roller coaster are all available at Tampa Zoo. Queues tend to be long, so make sure to get your skip-the-lines ticket here.
Lettuce Lake Regional Park. One of the most unspoiled ecosystems in Tampa is the Lettuce Lake Regional Park. The grounds include a boardwalk that meanders around a swamp full of birds, turtles, and alligators collecting sun rays. Besides animal watching, you can also hike, canoe, and sneak your way through alligator marshes.
The Crazy Facts That Make Tampa Worth Visiting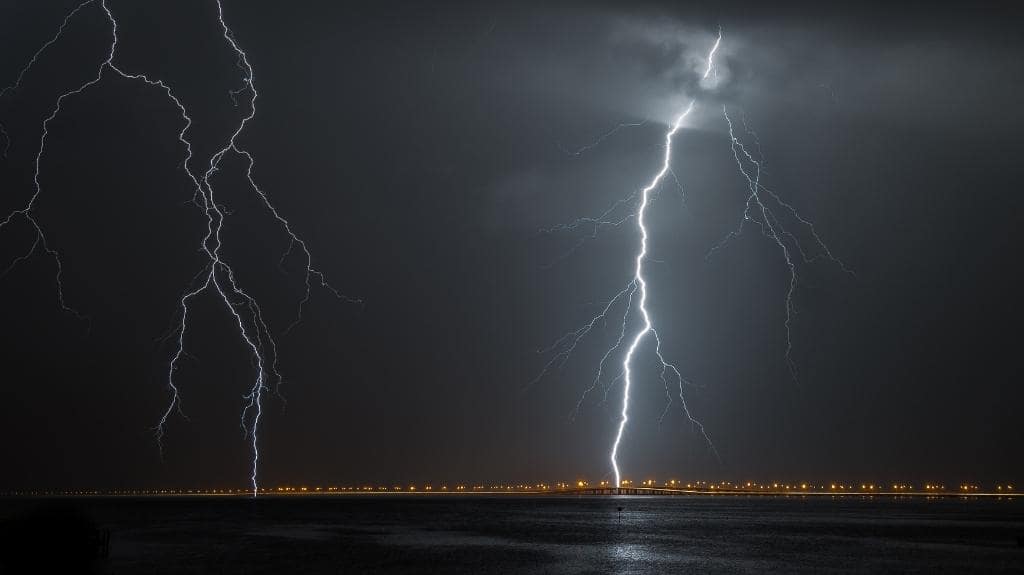 This section is for you if you love beating your friends during trivia night. Below, you'll find the crazy facts that make Tampa worth the visit.
The Cuban sandwich is a Tampa creation? Don't quote our website on this fact, but in 2012, the Tampa City Council passed a resolution that claimed the Cuban sandwich was Tampa's signature sandwich. Cuba and Miami might not be happy with this statement, but there's one thing that's undeniable. Tampa is full of restaurants that serve lip-smacking Cuban sandwiches.
Tampa manufactured Cuban cigars. Most people would associate Cuban cigars with Cuba. But one of the things Tampa is known for is indeed Cuban cigars. A testament to that is a cigar factory that used to be the world's largest in the 20th century. It operated in Tampa's Ybor City for several years. That's why one of the nicknames of Tampa is Cigar City.
Tampa is "the lightning capital of the world". This might be one of the coolest Tampa facts. Summers can be very intense in The Big Guava because of the storms. For that reason, people sometimes call it "the lightning capital of the world". Wanna know an even crazier fact? Deaths per year from lightning strikes average 10 in the state of Florida. Fortunately, only 10% of those struck by lightning die.
Tampa Bay is extremely shallow. The bay is only 12 ft. deep. That's why the local government needs to dredge channels so that large ships can safely pass through the waters. The major shipping channel is just 43 ft. (13 m) deep and 40 mi (64 km) long.
Tampa is home to the oldest restaurant in Florida. The Big Guava houses Columbia Restaurant – the oldest restaurant in the whole state of Florida. However, the eatery holds another record. It is also the biggest Spanish restaurant globally. Columbia can welcome more than 1,700 people in its different dining rooms. This fact alone makes it worth it to visit Tampa, Florida.
The first passenger flight landed in Tampa. On the first day of January 1914, a flight took off from St. Petersburg and landed in Tampa – just 17 mi (27 km) away. The flight's duration was only 23 minutes. Interestingly, the then-mayor of St. Pete – Abram Pheil – was the first paying customer.
Tampa doesn't get as hot as other parts of Florida. Thanks to Tampa Bay, the temperatures in the Cigar City have never crossed the 100°F (37.8°C) mark. Don't let this fact mislead you, though. You still need a hat and plenty of sunscreen to avoid getting burned.
Is Tampa Worth Visiting? You Already Know the Answer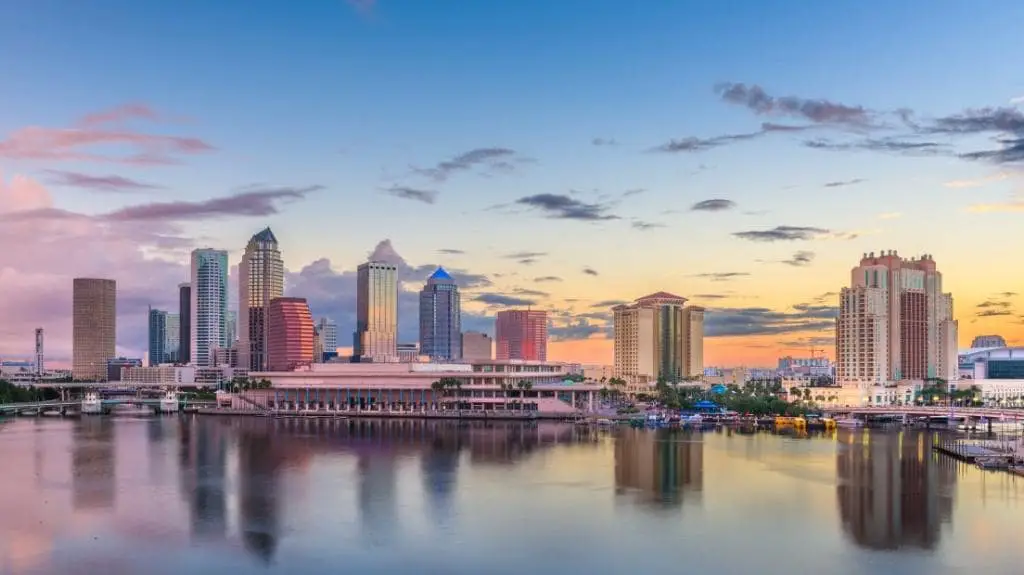 This wraps up our list of the 33 best reasons to visit Tampa.
The Big Guava is one of the best places to visit in Florida all year round because of its rich cuisine, thrilling theme parks, fantastic museums, and peculiar attractions.
With this comprehensive guide, we're sure you'll have a blast in Tampa.
Before you book your accommodation, don't miss our guide to the best areas to stay in Tampa.
Now, we'd like to hear from you:
Do you think Tampa is worth visiting?
Let us know by leaving a comment below.