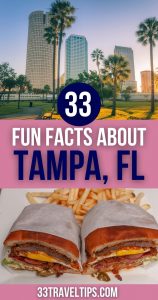 Phosphate.
Florida's largest port.
The world's first passenger flight.
All these facts characterize Tampa.
But did you know the city has never had temperatures higher than 100°F? Or that the Cuban sandwich originates here? Or even more curious – that Tampa is known for being The Lightning Capital of the World?
If you think these are mind-blowing, we'd like to show you the rest of the 33 cool and interesting facts about Tampa.
Ready to discover the city's most intimate secrets?
Let's explore!
Note: This article contains affiliate links. In case you purchase something through one of these links, we may receive a small commission at no extra cost for you. Thank you for helping us keep creating the free content on this website!
Crazy Facts About Tampa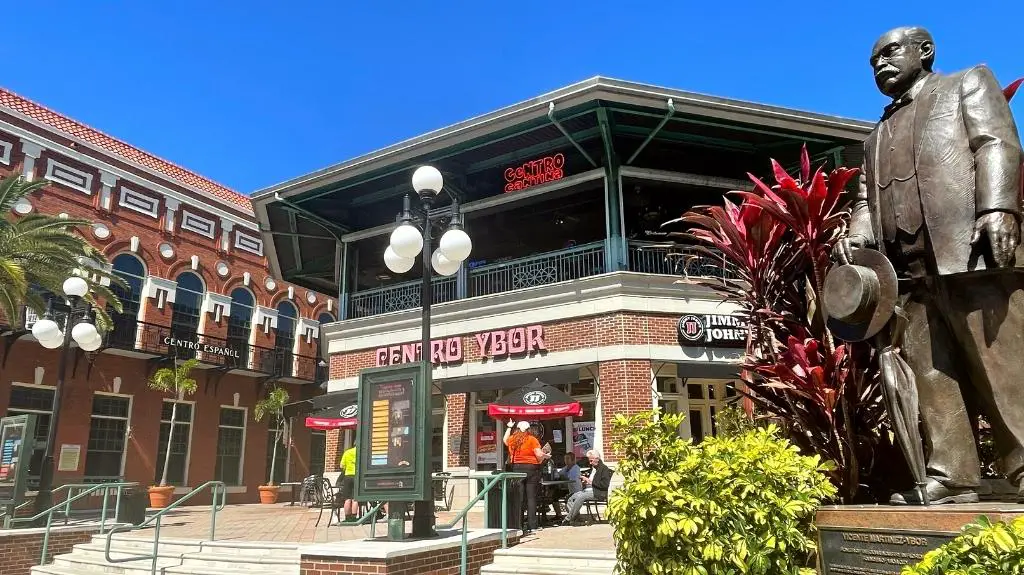 Tampa is not a big city, but it has its fair share of peculiarities. In this section, you'll discover the crazy facts about the city of Tampa.
Tampa has several nicknames. One of them is Cigar City because of the cigar production that took place in Ybor City. Another one is The Big Guava. This nickname comes from a combination of New York's "Big Apple" moniker and a reference to businessman Gavino Gutierrez's failed quest for wild guava trees, which turned out to be critical to Tampa's growth and development.
The longest sidewalk is in Tampa. Locals believe Bayshore Boulevard is the world's longest sidewalk. On its length of 4.5 miles (7.25 km), you'll encounter historic mansions and numerous bikers, runners, walkers, and inline skaters. Food trucks line the boulevard, so you won't run out of options to replenish your energy after walking the lengthy promenade.
Tampa used to produce Cuban cigars. Many people relate Cuban cigars with the country of Cuba. However, the largest cigar factory globally operated for years in Tampa's Ybor City. That's why one of Tampa's monikers is Cigar City. Today, there's still one smaller cigar factory in operation. So, when you're visiting Tampa, don't miss a chance to buy a few hand-rolled cigars for your friends.
Florida can get quite hot, Tampa not that much. Maybe it's the Tampa Bay. Maybe something else. But temperatures in Tampa have never hit more than 100°F (37.8°C). This fact shouldn't stop you from applying sunscreen on your skin or bringing a hat when visiting the city. The sun is still plentiful.
Tampa is The Lightning Capital of the World. One of the craziest facts about Tampa is that summers here often come with intense storms! For that reason, the city is often referred to as The Lightning Capital of the World. Want to know another peculiar fact? The state of Florida averages 10 deaths annually from lightning strikes. Even more curiously, only 10% of those struck by lightning die.
Ybor City is among the most haunted sites in the world. Ybor City is a historic neighborhood in downtown Tampa. Cigar manufacturers founded it in the late 1800s. Besides its cigar-producing past, the area has a long history of odd paranormal events. For that, it's regarded as one of America's most haunted towns. In fact, the Travel Channel voted the Cuban Club in Ybor City as One of the Top 10 Most Haunted Places in the United States. Tours are the most fun around Halloween.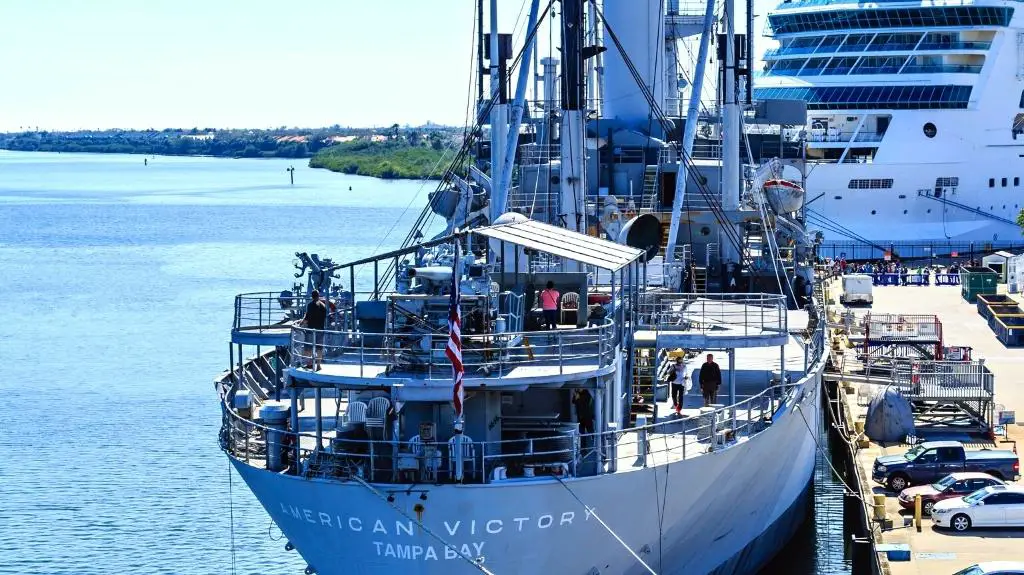 Tampa is home to a gigantic ship museum. The U.S. has four operational World War II ships. One of them goes by the name of American Victory Ship. Authorities turned it into a museum. You can explore the vessel in Tampa's Channel District. The American Victory Ship offers informative tours, hosts different events, and even provides cruises a few times per year. Group discounts are available.
Ybor City gave the start to pre-fabricated housing. An expert in efficiency, Don Ybor needed a fast way to provide homes to the swarms of cigar workers pouring into Tampa Bay. Ybor ordered tiny, simply homes ("casitas") that could arrive in Tampa partially built. Then, workers assembled them in less than a week. You can discover a few of the original casitas in the Ybor City Museum State Park.
The largest gathering of pirates occurs in Tampa. The Gasparilla Pirate Festival celebrates the legendary pirate José Gaspar, and it's been happening every January in The Big Guava for more than 100 years. Members of Ye Mystic Krewe of José Gasparilla, a three-masted caravel, sail their ship into downtown, with guns blazing. Apparently, it's also the third-biggest parade in the country.
In Tampa, you can visit Cuba without a passport. The José Martí Park in Ybor City still belongs to the country of Cuba and is protected by an international treaty. Just pass through its gates, and you'll be standing on Cuban soil – without the need for a passport. The park honors José Martí, a Cuban poet and revolutionary, who survived an attempt for murder in Tampa Bay. Tampa Bay's wealthy cigar workers provided the poet with moral and financial support for his revolt.
Wild chicken-spotting is a thing in the Big Guava. Similar to Key West, one of most fun facts about Tampa is that wild chickens roam the city's streets. This unusual activity happens in the parks and streets of Ybor City. The birds are descendants of the flocks that used to lay eggs and serve as Sunday night dinners for Ybor City residents. Note: Take as many pictures as you want, but don't bother the chickens. They're protected by a city ordinance.
Farmers love Tampa. The city's number one export is phosphate. And since phosphate is invaluable for the production of fertilizer, farmers from all across the U.S. love the Florida city. We bet that's a Tampa fact you've never heard about, right?
Mind-blowing Facts About Tampa Bay You Won't Believe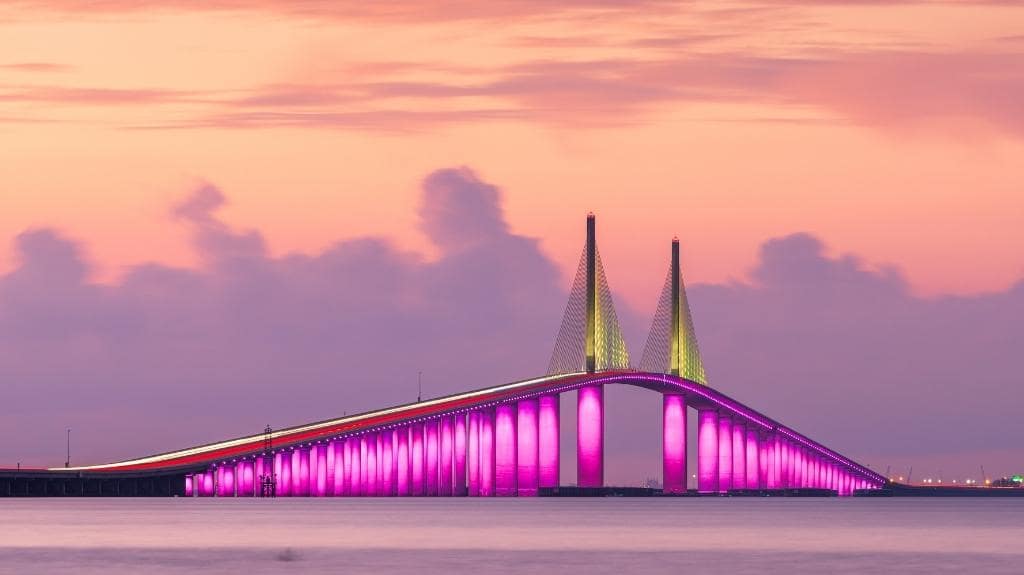 Tampa is not short of crazy facts. But so is Tampa Bay. The list below will show you the most mind-blowing facts about Tampa Bay.
Lower Tampa Bay is home to one of the coolest bridges in the United States. The Sunshine Skyway Bridge is a cable-stayed bridge that connects St. Petersburg with Terra Ceia. The 4.14-mi-long, high-level bridge has a middle section suspended by two enormous pylons. This allows the passage of big ships underneath. The bridge's incline makes driving on it quite exhilarating.
Tampa houses Florida's largest port. Port Tampa Bay is the biggest port in Florida. Next to that, it's the closest full-service port to the Panama Canal. Port Tampa Bay is also one of the top cruise ports in America, with Miami being the largest. Four different cruise lines leave from Tampa, including Carnival Cruise Lines and Royal Caribbean International.
Tampa is Florida's biggest port, but the waterway is shallow. With just 12 ft. (3.65 m) of depth, Tampa Bay is unbelievably shallow. The local government had to dredge the manmade channels in order to allow ships in. Even with that extra "help", Tampa Bay's main shipping channel isn't that deep– just 43 ft. (13 m). Barely enough to provide a safe passage for large ships.
The world's first passenger flight took place in Tampa Bay. On the first day of 1914, the first passenger flight worldwide took off from St. Petersburg and landed about 17 mi (27 km) away – in Tampa. If this Tampa fact doesn't surprise you, maybe this will: the first paying customer was Abram Pheil, the then mayor of St. Pete. The flight lasted 23 minutes.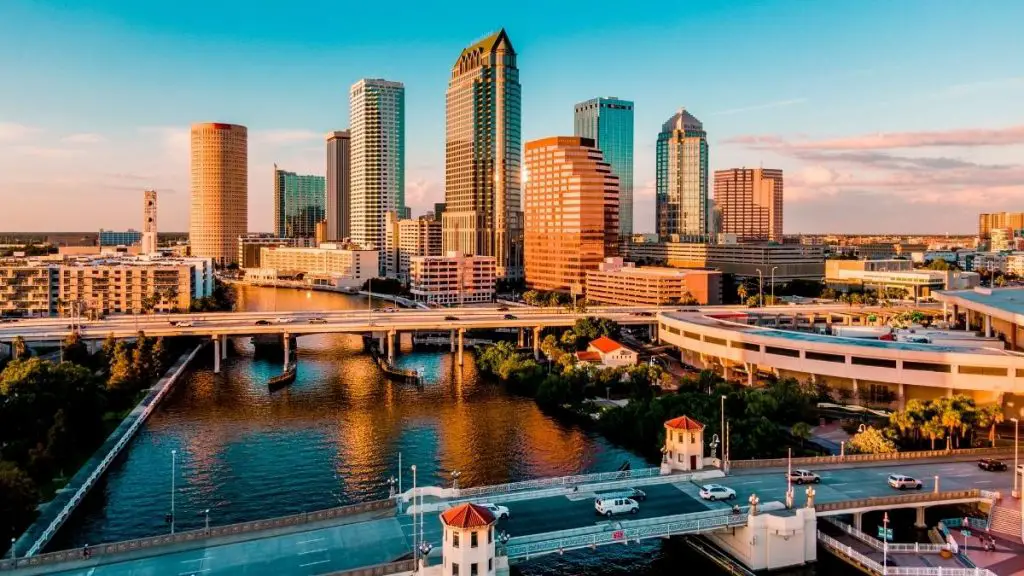 Tampa is served by three airports. These include the Tampa International Airport, the St. Petersburg-Clearwater International Airport, and the Sarasota-Bradenton International Airport. More than 12 million passengers passed through the three airports in 2021.
Tampa is not huge. The Greater Tampa Bay is. The population of the city of Tampa is a little over 407,000 people. The Greater Tampa Bay area houses 10 times more people – over 4 million residents. This includes the Tampa and Sarasota metro areas.
Tampa Bay is home to hundreds of manatees. Tampa Bay is chock-full of Florida's official marine mammal – manatees. They're especially abundant in winter and spring. You can spot the graceful creatures, together with the occasional dolphin, in the Hillsborough River. They gather around the TECO Manatee Viewing Center south of town. Go to the observation deck as it provides a fantastic vantage point for watching them chill in the warm water of the Big Bend power plant.
Tons of famous movies have been shot in the Tampa area. It seems like every major U.S. city has had its share of popular movie glory. Tampa is no exception to this rule. Goodfellas, Dolphin Tale, Edward Scissorhands, Magic Mike, My Girl, and The Parent Trap II are just a few of the movies that have been filmed in Tampa.
Tampa Bay is home to some of the best-selling death metal acts. Florida death metal is a stylistic subdivision of death metal music. Some of the most pioneering death metal acts emerged in the area of Tampa Bay. For that reason, death metal fans unofficially regard Tampa as The Capital of Death Metal. Some of the most famous bands include Atheist, Death, Deicide, Monstrosity, and Nasty Savage.
Peculiar Food Facts About Tampa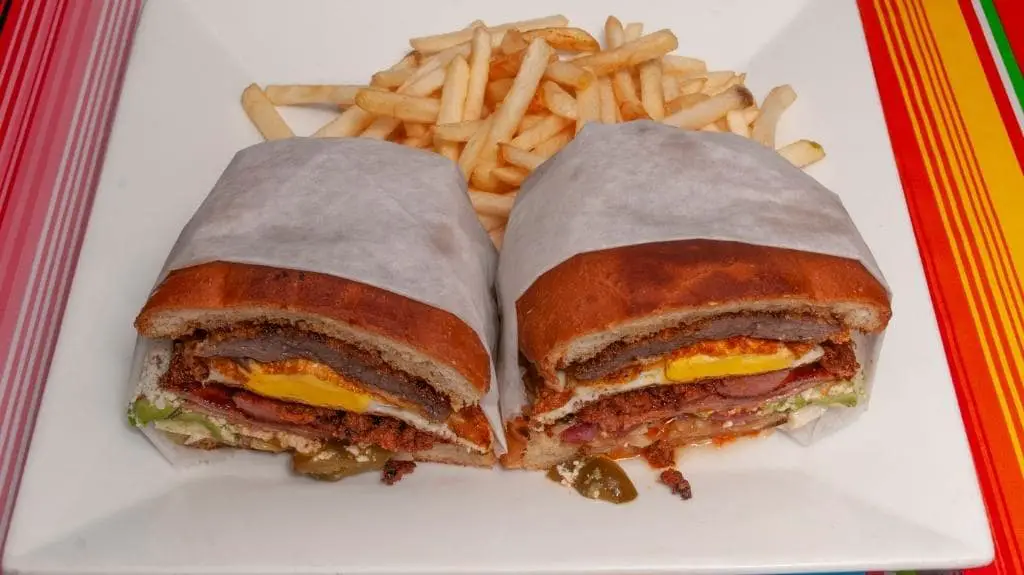 Have a quick snack or grab a napkin because we're about to discover the most "delicious" section – the coolest food facts about Tampa.
The Cuban sandwich was invented in Tampa. Please don't quote us on that. But in 2012, the Tampa City Council approved a resolution that recognized the Cuban sandwich as Tampa's signature sandwich. We're sure Cuba and Miami weren't very happy with this resolution. There's one thing for sure, though. You can find tons of eateries that serve scrumptious Cuban sandwiches in Tampa.
The oldest restaurant in Florida is in Tampa. Columbia Restaurant in The Big Guava is actually a holder of two records. It's not only the oldest restaurant in the state of Florida. It's also the world's largest Spanish restaurant. Its various dining rooms can seat more than 1,700 people.
The Big Guava is among the best cities for coffee fans. Would you like to skip the standard chain coffee shops like Peet's, Starbucks, and Caribou Coffee? Say no more.  Tampa is home to numerous eclectic cafés, each coming with its own unique vibe.
Tampa houses Florida's first commercial brewery. Bay Crafted opened its doors in 1897 in Ybor City. As the first commercial brewery in Florida, it was cranking out cervezas for thirsty cigar producers. Cuba was among the largest Bay Crafted's export partners until the famous Cuban Embargo in 1962.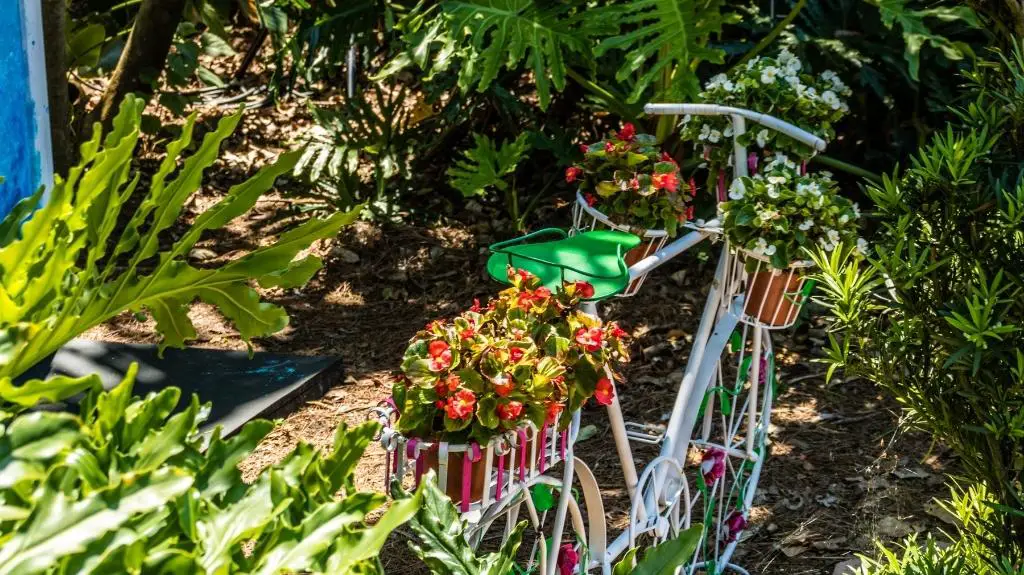 An adventure park was a brewery at first. In 1959, Busch Gardens initially started out as a brewery and a botanical garden. Later on, it developed into one of the best theme parks on the planet. Curiously, Yuengling, America's oldest brewery, runs a bottling plant near Busch Gardens. And it offers free tours.
One of the largest onion dishes originates in Tampa. Bloomin' onion is a gigantic onion dish. Chefs typically cut it into 200 flower petals, batter them, and deep-fry them. The meal not only has a spectacular look. It also tastes great. Comes with a dipping sauce, too.
During the "Dry Period", Tampa was one of the country's top sellers of illegal liquor. Nowadays, Tampa is one of the leading U.S. brewing cities with more than 25 craft breweries. But during the Prohibition period, the city was among the top sellers of illegal alcohol in the United States.
One of largest private wine collections worldwide is in a Tampa Steak House. If you thought Italy, France, or Spain had the largest private wine collections in the world, you'd be wrong. Next to perfectly aged steaks and a world-famous dessert room, Bern's Steak House in Tampa prides itself on a wine collection of over 600,000 bottles. Book your unique culinary experience here.
Famous People Who Have Called Tampa Home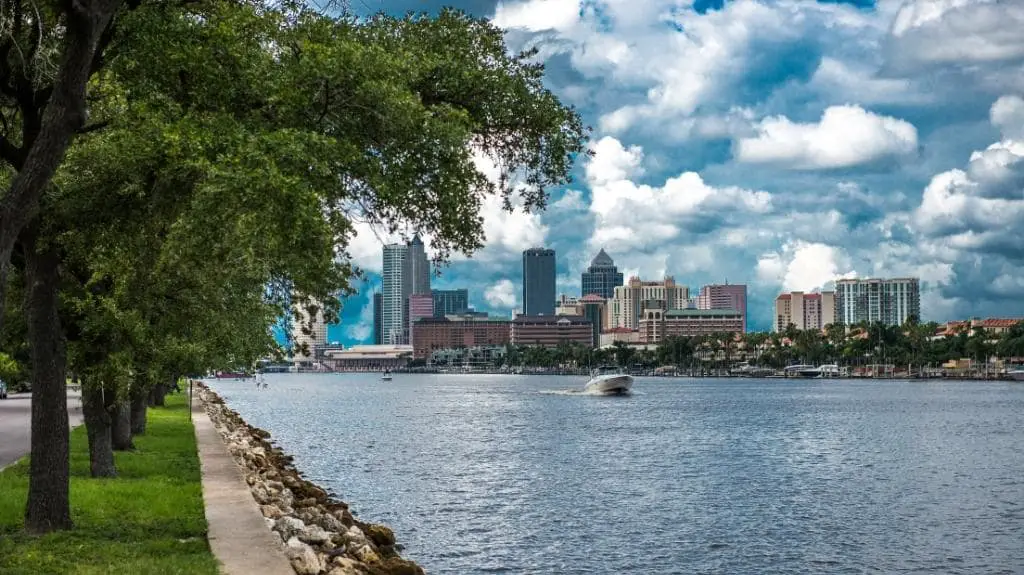 Tampa had its fair share of celebrities. In this section, you'll find the famous people who were either born or lived in Tampa.
Tampa Bay is home to famous authors. Two famous authors have resided in the area. The first one was Jack Kerouac, a novelist of the 1960s, who lived in St. Petersburg. He was the leader of the Beat movement. The second one is Stephen King, the popular horror writer, who lives in Sarasota. What makes this fact about Tampa even more curious is that both authors were originally from New England.
Ray Charles began his career in Tampa Bay. The famous R&B singer, Ray Charles, was born in Georgia. However, he went to school at the Florida School for the Blind and Deaf in St. Augustine. After graduating, Ray moved to Tampa Bay where he started playing at clubs on Central Avenue, the then heart of the African American community.
President Roosevelt had a headquarters in Tampa for a while. Before becoming a president, Theodore Roosevelt led a group of soldiers known as The Rough Riders. This happened in the late 1890s, when the United States prepared to wage war on Spain. Roosevelt and his troops set sail from Tampa Bay to Havana. During the run up to war, Roosevelt and the soldiers established their headquarters at the Moorish-styled Tampa Bay Hotel.
The most popular wrestler of the 1980s was born in Tampa. Terry Bollea, better known as Hulk Hogan, is a retired professional wrestler and TV personality. Tampa-born, Hogan started his wrestling career in 1977. He gained international recognition in 1983 when he signed for the World Wrestling Federation.
Which of These Tampa Facts Did You Enjoy the Most?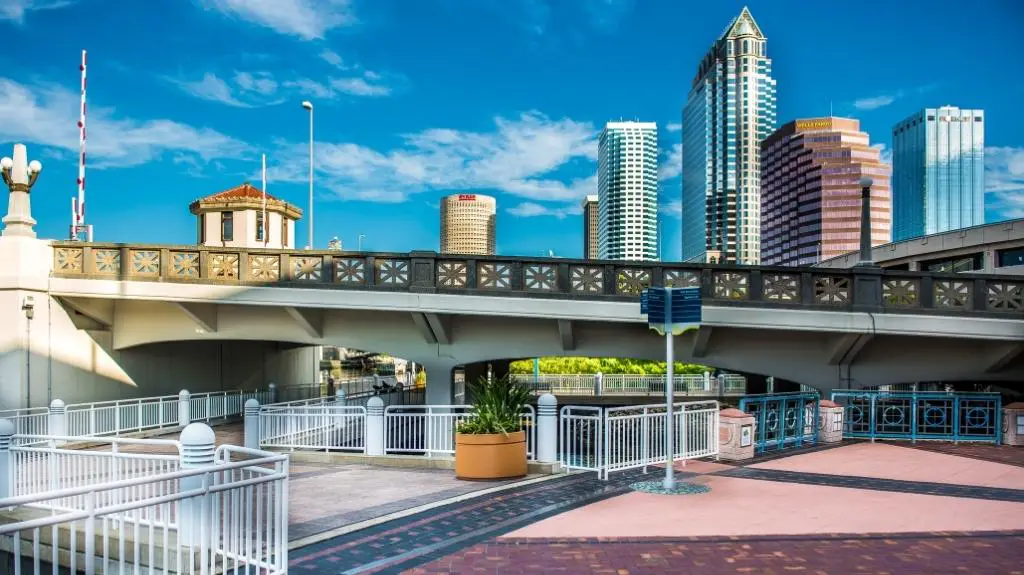 There you have it – 33 cool and interesting facts about Tampa.
From being the world's leading cigar-producing city to the lightning capital of the world, and from the longest sidewalk worldwide to the largest pirate "invasion" globally, there's one thing for sure. The Big Guava will keep you entertained.
Now, we'd like to ask you:
How many of these facts about Tampa did you already know?
Share with us in the comment section below.