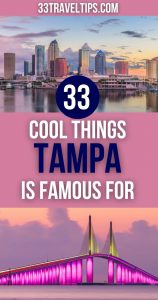 Tampa is known for the vibrant Ybor City, the gigantic Florida Aquarium, the heart-pumping Busch Gardens, and for being the birthplace of the Cuban sandwich. Tampa is also famous for its lush parks, cigar factories, contemporary museums, high-end eateries, and stunning sidewalks.
In this article, you'll discover 33 amazing things Tampa is known for.
From historic districts to wildlife sanctuaries, and from delectable dishes to top-notch museums, we bet the following lines will give you an answer to the question, what is Tampa known for.
Let's explore, shall we?
Note: This article contains affiliate links. In case you purchase something through one of these links, we may receive a small commission at no extra cost for you. Thank you for helping us keep creating the free content on this website!
The Attractions Tampa Is Famous For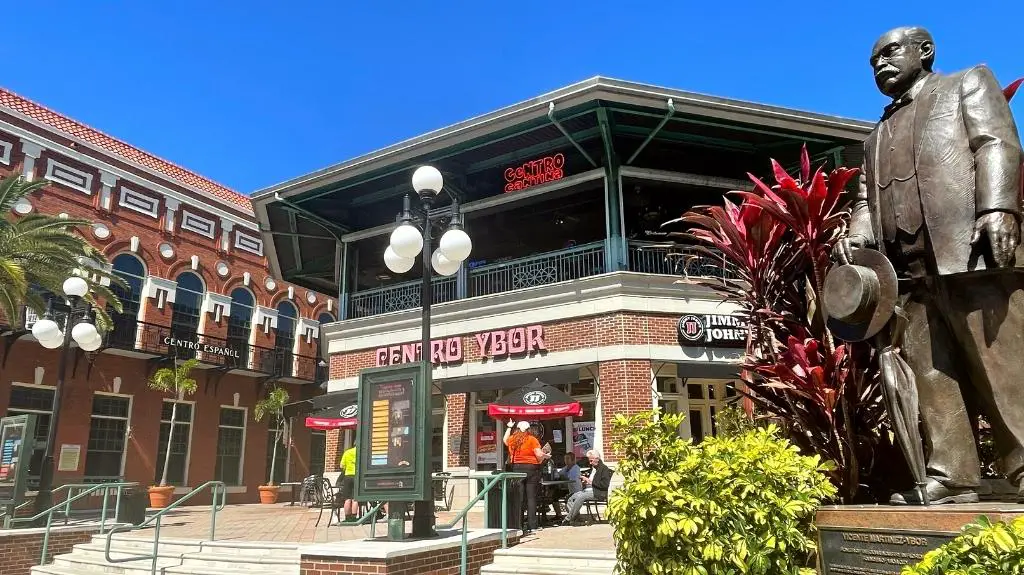 The quaint Florida town offers numerous landmarks that will keep you busy during the warm and sunny days. In this section, you'll find the attractions Tampa is known for.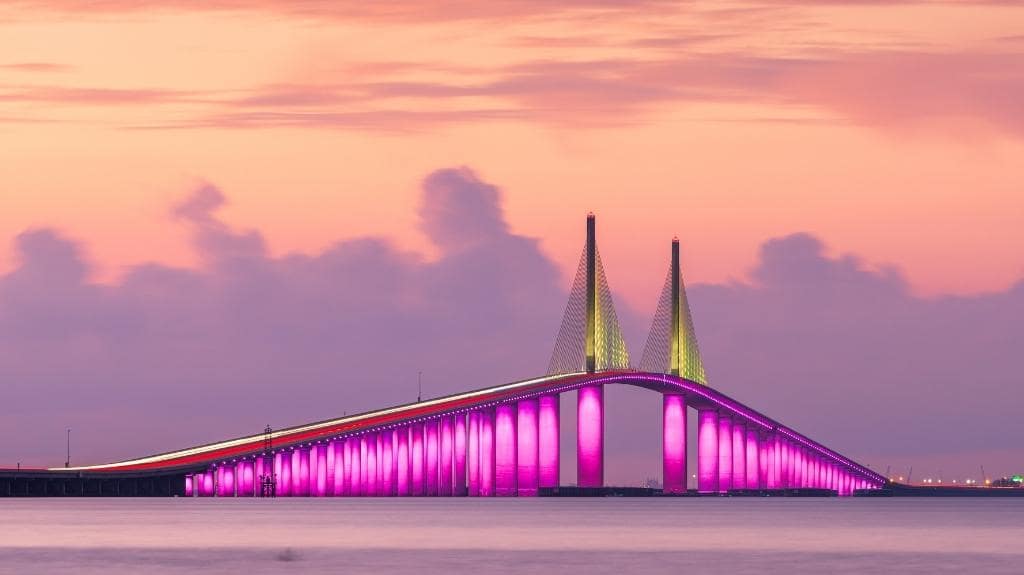 Sunshine Skyway. Ever wanted to drive over the ocean? Sunshine Skyway is a 12-mi- (19-km-) long motorway that curves in a graceful fashion across the entrance to Tampa Bay. The skyway's most stunning feature is the 4.14-mi- (6.7-km-) long, high-level bridge. Its middle section is suspended by two gigantic pylons. This allows the passage of large ocean-bound ships beneath. Its incline makes driving on it a tad exhilarating.
Tampa Riverwalk. Staying downtown? You might want to stretch your legs on the Tampa Riverwalk. The cool promenade meanders around the waterfront and gives you gorgeous vistas over the Hillsborough River. The riverwalk is one of the coolest things Tampa is famous for. Along its length, you can view a superb collection of public art that ranges from murals to sculptures. On the walkway, you'll also find key Tampa landmarks like the Tampa Museum of Art and the Florida Aquarium.
Bayshore Boulevard. If walking is your "thing", then you shouldn't miss Bayshore Boulevard. With its 4.5 miles (7.25 km), locals believe it to be the longest sidewalk on the planet. On the path, you'll explore historic mansions and other pretty buildings. If you work up an appetite along the road, the broad range of food trucks will keep you satiated.
Hyde Park Village. Right in the heart of the Hyde Park Historic District, the Village is a modern oasis with unique dining, shopping, and entertainment options. You'll find the shopping space nestled in a lush garden with hordes of exquisite boutiques you can't see in malls. Six blocks of local shops, eateries, and indie brands, as well as some of the top fitness and fashion names, await you at Hyde Park Village.
The Fun Parks Tampa Is Popular For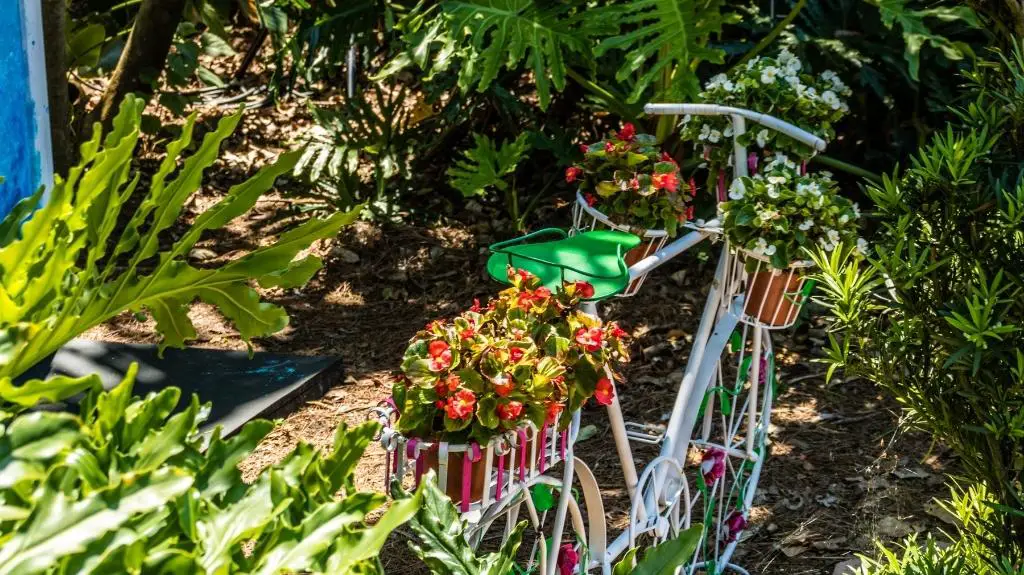 From pristine ecosystems to entertainment parks, and from water parks to zoos, Tampa has it all. Find the coolest parks Tampa is famous for in the section below.
Lettuce Lake Regional Park. What better place to enjoy Tampa than one of its most pristine ecosystems? Lettuce Lake Regional Park features a great stretch of boardwalk that overlooks a marsh teeming with birds, turtles, and alligators lazing in the sun. Next to animal spotting, other fun activities in the park include hiking, canoeing, and sneaking through alligator marshes.
Busch Gardens. This 335-acre, African-themed adventure and entertainment park offers exciting rides, live music, performances, and many exotic animals in their natural habitat. You can also hop on a safari vehicle to discover how animals graze on the plains of reproductions of African camps and villages. You'll find tons of exciting things to do in Busch Gardens, including water rides, kiddie rides, and blood-curdling roller coasters. We recommend getting your tickets in advance here.
Tampa Zoo at Lowry Park. If the exotic animals at Busch Gardens aren't enough for you, head to Tampa's Lowry Park Zoo. It features over 2,000 animals from Asia, Africa, and Australia, as well as native Floridian species – all in their natural habitats. You can get "backstage passes" to meet some of the zoo's residents, such as turtles and penguins. Or even get the chance to feed a rare Indian rhino. Onsite, you'll be able to do a safari through an African habitat, hop on a mini train, or ride a family-friendly roller coaster. Grab your skip-the-line tickets from this website.
Adventure Island. Florida is warm all year round. Well, what better way to cool off than visit one of the best things Tampa is known for – Adventure Island. The famous water park gives you the option to pump your adrenaline at eight major waterslides. Each of them has a scary name, including Caribbean Corkscrew, Colossal Curl, Riptide, Vanish Point, and Vortex. We recommend booking your tickets in advance via this link.
The Museums Tampa Is Popular For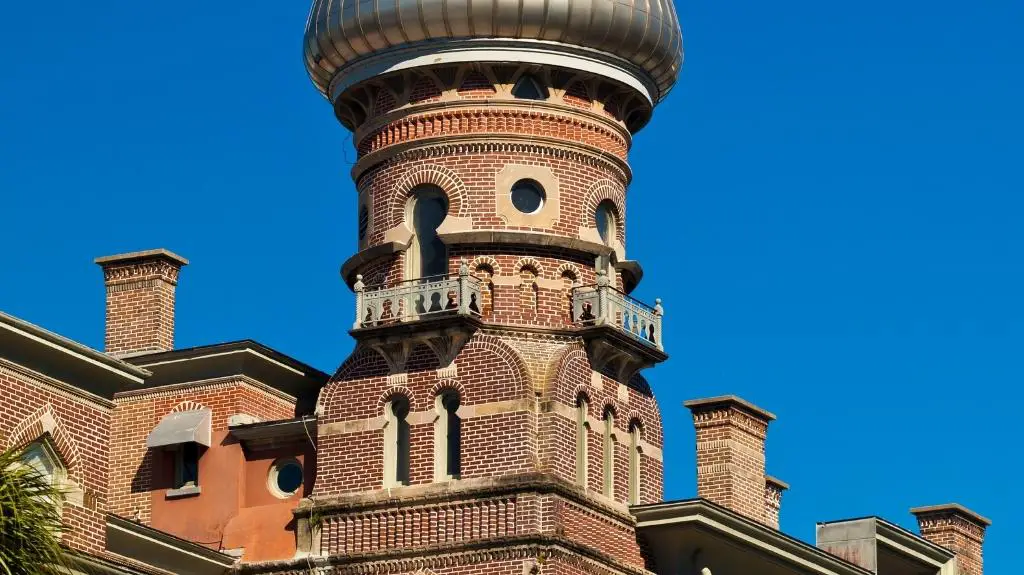 Tampa isn't a big city by any means. But its museum life is booming. And if you're searching for free things to do in Tampa, watch out for the Fourth Fridays. During the event, access to many of the city's museums is free. The following section will show you the museums Tampa is famous for. Let's explore.
The Museum of Science and Industry. This science and technology museum starts with the basics of math and physics and expands into various subject areas. Traveling with children? Your kids will love playing a gigantic game of "operation" as they discover how the human body functions. Don't miss the model of NASA's vision for human life off-earth and the life-size model of the Mercury spaceship.
Henry B. Plant Museum. This opulent Victorian palace with typical Moorish features was once a Tampa Bay Hotel. At the time, the railroad tycoon Henry Plant owned the place. In 1933, it was turned into a museum. Today, it traces the hotel's history and Plant's contribution to the development of both the city of Tampa and the state of Florida. As an avid gardener, Henry Plant hired a famous landscape architect to design the grounds, which are now gorgeous tropical gardens. The rest of the building is home to the University of Tampa.
Florida Museum of Photographic Arts. This contemporary museum is one of the most amazing places Tampa is known for. The Florida Museum of Photographic Arts is devoted to showcasing important photographic arts that play a central part in Tampa's modern life and culture. The museum collects, preserves, and displays historic and recent works by national and international photographers.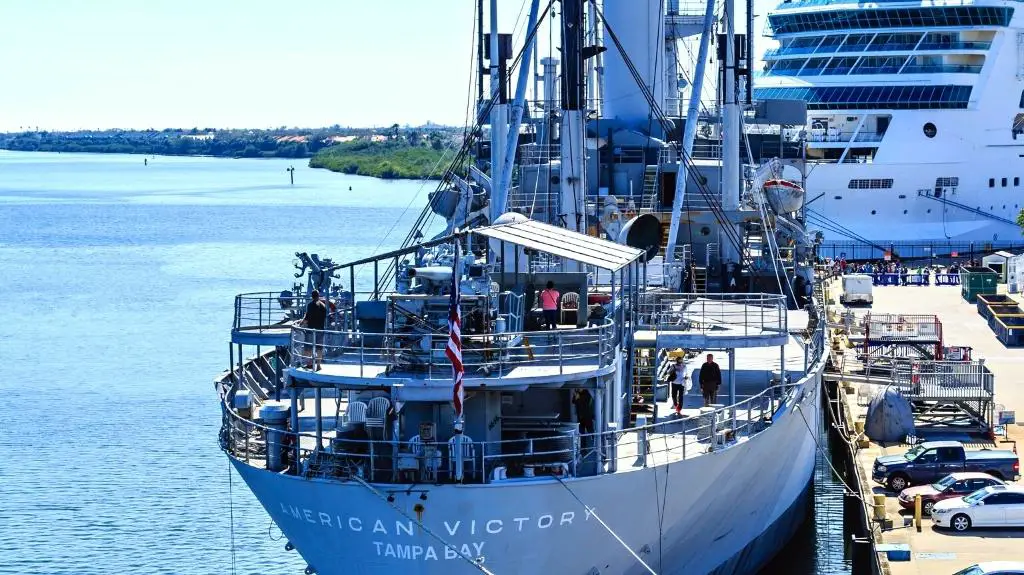 Glazer Children's Museum. If you want to educate and entertain your kids at the same time, head to Glazer Children's Museum. Your youngsters can discover how to save money, try their skills at design and carpentry to fix an old house, or slide down a fire pole in the fire station. In the museum, you can further amuse your children with exhibits that teach them engineering, oceanography, robotics, and world cultures.
Tampa Bay History Center. Three floors with exhibits that explore 12,000 years of Florida history await you at Tampa Bay History Center. Buckle up for a livestock drive with Florida pioneers, promenade the brick streets of Ybor City, or hit the high seas with pirates and conquistadors. The history center's interactive and innovative exhibits offer a fun and educational experience for visitors of every age.
American Victory Ship & Museum. The American Victory Ship is one of the four operational Second World War ships in the United States. You can find the museum ship in Tampa's Channel District. The museum provides informative tours, hosts events, and even offers cruises several times per year. Group discounts are available.
The Foods Tampa Is Known For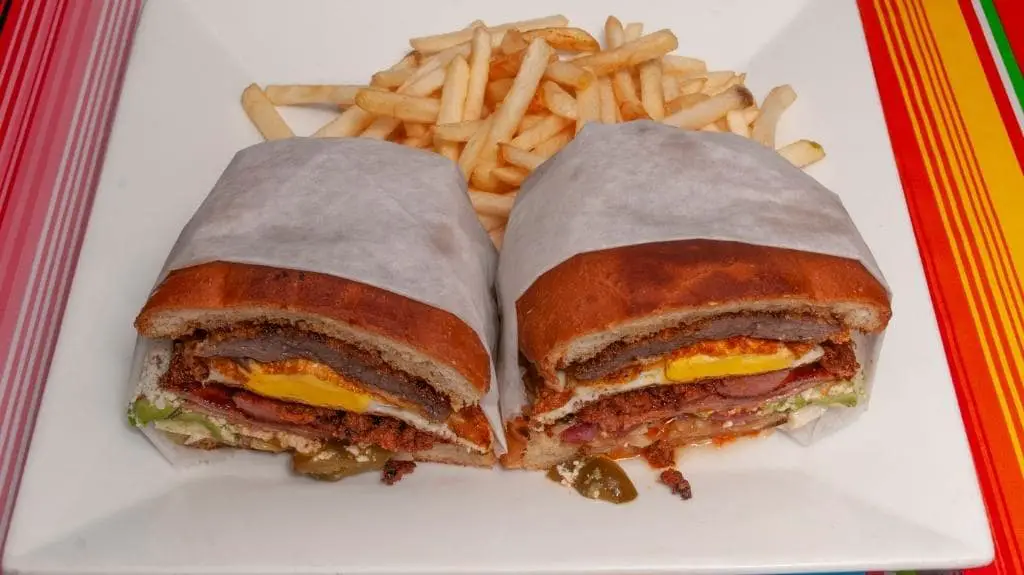 We hope you're ready for the most "delicious" part of this article. In this section, you'll see what are the best foods Tampa is popular for. Grab a napkin to wipe your saliva as we march along.
Cuban sandwich. A Cuban sandwich graciously combines Cuban bread with roast pork, glazed ham, a swipe of mustard, pickles, and Swiss cheese. Everything is pressed to a perfect crips. You can find the staple sandwich in almost every restaurant and eatery in Tampa. Don't forget to accompany it with other Cuban delicacies like the ropa vieja – shredded beef stewed in wine sauce.
Spanish bean soup. Tampa's version of this soup traces its origins over 100 years ago in Ybor City and the famous Columbia Restaurant. The Spanish bean soup mixes beans with ham and potatoes in a mouthwatering combo that thickens up after long stewing. The dish is hearty and delicious, and goes well with beer.
Devil crab. This popular Tampa street food also stems from Ybor City, one of the best areas to stay in Tampa. The delicacy rapidly gained fame among cigar factory workers as a quick, cheap, and delicious bite. If you're a hot food aficionado, you'll love the fact that vendors spice the crab meat depending on your preferences. Devil crab uses breadcrumbs on the outside, which blend perfectly with the meat that joins forces with onion and peppers on the inside.
Southern-style barbecue. Every U.S. region has its own BBQ style. The southern states prefer pulled pork, BBQ chicken, slow-smoked brisket, and vinegar-drenched sauces. All you need to prepare pulled pork is tenderloin, but if you like extra tender fatty pieces, pork shoulder will do the trick, too. Wash it down with the bold, citrusy, and balanced Jai Alai IPA.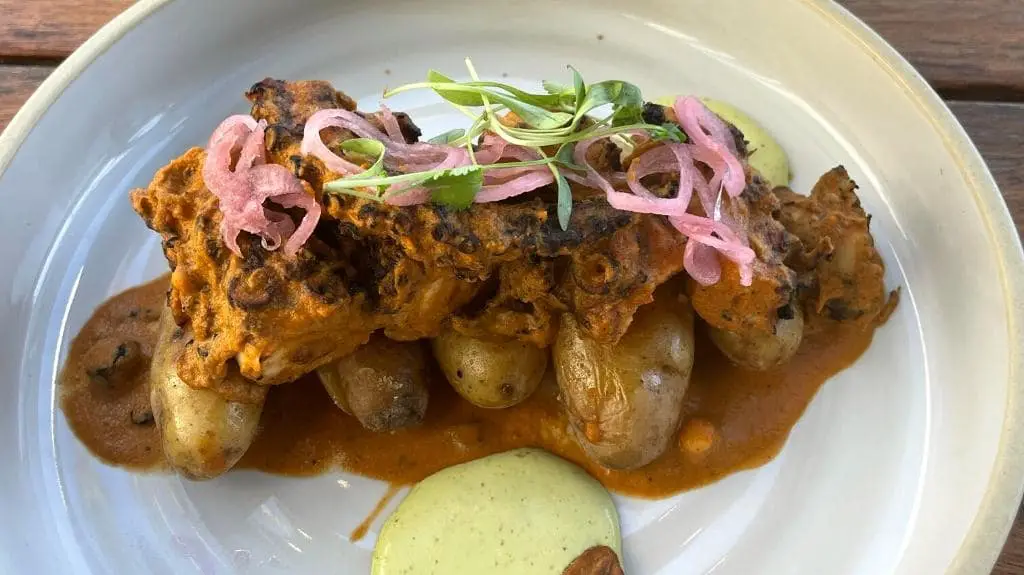 Guava. Once upon a time, Tampa Bay was nicknamed "The Big Guava". Well, it has embraced its moniker quite well with the guava and cheese pastelito. The light, flaky, and buttery flavor is further accentuated by the sweetness of the guava and the creaminess of the cheese mix. You can find the best guava pastelitos in the bakeries that dot Ybor City.
Bloomin' onion. This humongous onion dish might be quite recent (1988), but it's become iconic on a global scale. Bloomin' onion is cut into 200 flower petals, battered, and then deep-fried. Some eateries actually serve the appetizer with slightly spicy breading. No matter where you order it, blooming onion always comes with a dipping sauce.
Grouper sandwich. The biggest grouper fishers in the U.S. thrive in the waters of Tampa Bay. The star in this sandwich is fresh grouper. The fish is either fried, grilled, or blackened. Then, it's topped with tomato, onion, lettuce, and tartar sauce. All these ingredients meet inside a fresh burger bun. The freshness of the grouper is as important as the quality of the tartar sauce. The latter is best when prepared in-house.
Crab enchilau. This exemplary Tampa dish combines blue crabs with tomato sauce in a vibrant spicy fusion. Locals serve them over rice or spaghetti. In the 1920s, Cuban, Italian, and Spanish immigrants were leading the culture and cuisine of Ybor City. During that period, blue crab was abundant in Tampa Bay's water, which made it the go-to source of inexpensive food for locals. Today, different restaurants prepare Crab enchilau in different ways. But it's always finger-licking.
Peculiar Facts Tampa Is Famous For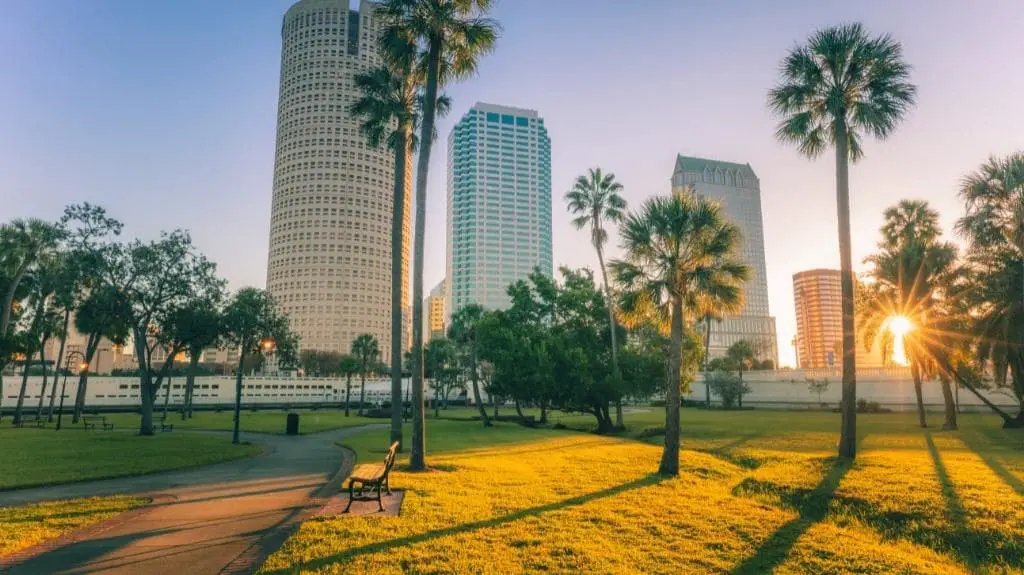 If you'd like to beat your friends during trivia night, you'll love this section. Below, you'll discover the most peculiar facts Tampa is famous for.
Florida is hot, Tampa not that much. Perhaps because of the Tampa Bay. Perhaps something else. But temperatures in Tampa have never been above 100°F (37.8°C). That shouldn't discourage you from using sunscreen or bringing a hat when visiting Tampa. The sun is still generous.
The Cuban sandwich is actually from Tampa. Okay, don't quote us on that. But in 2012, the Tampa City Council approved a resolution that established the Cuban sandwich as Tampa's signature sandwich. We bet both Cuba and Miami were very unhappy with this resolution. But one thing is for sure. You can find lots of Cuban sandwich eateries in Tampa.
Tampa was the final destination of the first passenger flight in the world. On January 1, 1914, the world's first passenger flight took off from St. Petersburg and landed in Tampa about 17 mi (27 km) away. Curiously, the first paying customer was the then-mayor of St. Pete – Abram Pheil. The flight took 23 minutes.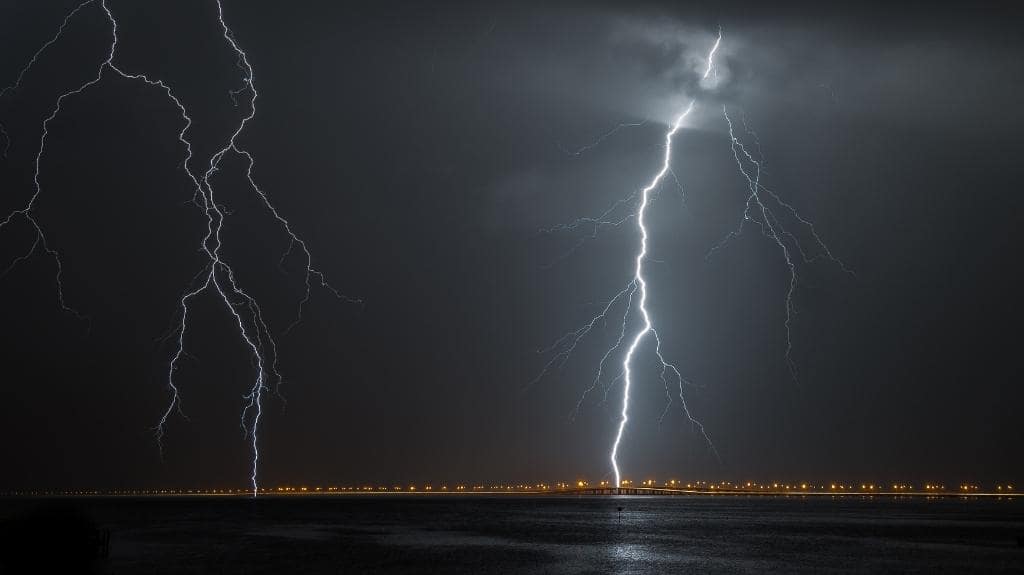 Tampa produced Cuban cigars. Many people associate Cuba with Cuban cigars. But the largest cigar factory in the world operated for years in Tampa's Ybor City. For that reason, one of the city's monikers was Cigar City. When in Tampa, don't miss a chance to buy your friends a few hand-rolled cigars.
Tampa Bay is unbelievably shallow. With only 12 feet of depth, Tampa Bay is incredibly shallow. Local authorities dredge channels to allow large ships a safe passage through the waters. The main shipping channel is 43 ft. (13 m) deep and 40 mi (64 km) long.
Florida's oldest restaurant is in Tampa. Columbia Restaurant in The Big Guava actually holds two records. Next to being Florida's oldest restaurant, it's also the largest Spanish restaurant on the planet. It can seat over 1,700 people in various dining rooms.
Tampa is "the lightning capital of the world". Storms can be quite intense in Tampa in summer! That's why the city is often referred to as "the lightning capital of the world". Another curious fact is that the state of Florida averages 10 deaths per year from lightning strikes. Luckily, out of those struck by lightning, only 10% lose their life.
Which of the Things Tampa Is Popular For Astonished You the Most?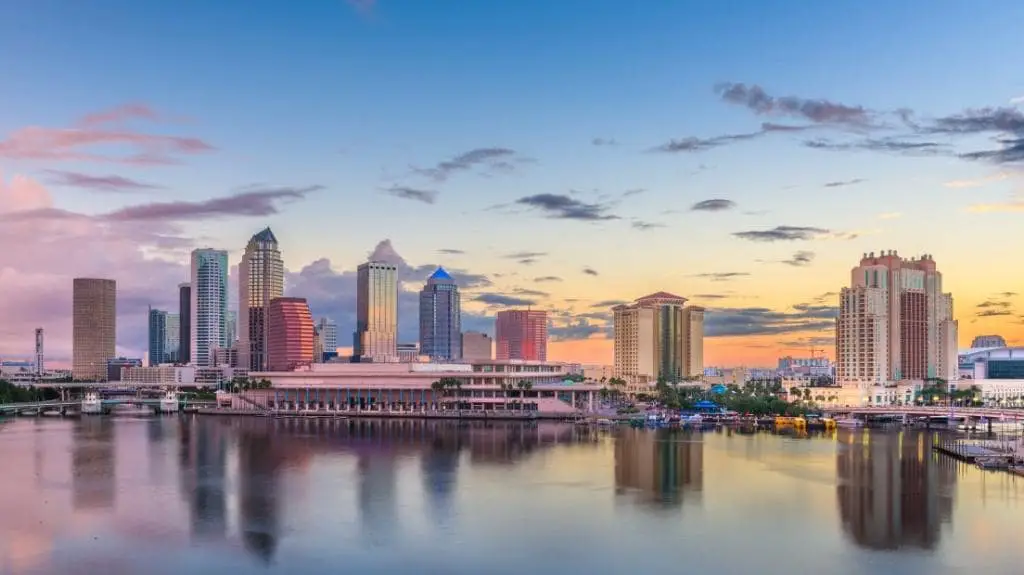 This concludes our article with 33 cool things Tampa is known for.
The gorgeous Florida town will attract you with its theme parks, peculiar museums, lip-smacking dishes, and stunning boardwalks.
Now, we'd like to know:
What's the first thing you think of when you hear Tampa?
Share with us in the comments below.