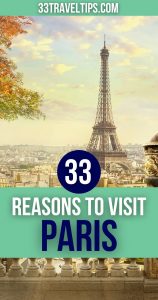 If you've wondered whether the French capital should be on your travel radar, consider this:
Paris is worth visiting for its romantic vibes, splendid boulevards, cool nightlife, and top-notch fashion boutiques. Architecture geeks will love the breathtaking Eiffel Tower; nature admirers – the Tuileries Gardens; food fans – the world-class cuisine, and culture vultures – the Louvre.
In this guide, you'll discover the best 33 reasons to visit Paris. By the end of the article, you'll understand why it is worth to visit Paris.
Put your digital seat belts on, and let's explore!
Note: This article contains affiliate links. In case you purchase something through one of these links, we may receive a small commission at no extra cost for you. Thank you for helping us keep creating the free content on this website!
Paris Is Worth Visiting for the Mind-Blowing Attractions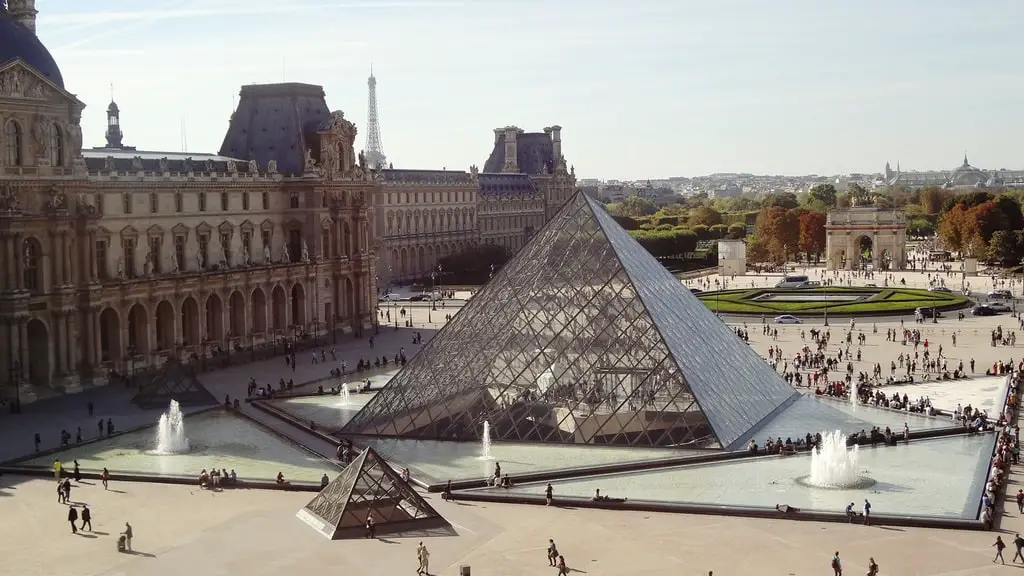 The City of Light abounds with jaw-dropping landmarks. In this section, you'll find the top attractions that make Paris worth visiting.
The Louvre. Recognized globally as the world's most popular art museum, the Louvre is undeniably a crown jewel of Paris. With its vast collection of more than 35,000 artworks and over 380,000 artifacts, it's a testament to human creativity and history. Just to put its enormity into perspective, dedicating a mere minute to explore each item in the museum would take you over a month! If you're on a tight schedule in Paris, we suggest you spend just a few hours in the Louvre. This will ensure you can also explore other landmarks in the vibrant French capital.
The Eiffel Tower. As the most visited paid monument globally, this Parisian icon once faced its share of criticism. Today, it's impossible to picture Paris without this wrought-iron masterpiece. Through the years, many suggested the removal of the Eiffel Tower. But thankfully, those ideas never prevailed. A pro Paris travel tip? Plan your visit just before dusk. It allows you to revel in the spectacular Parisian views in both daylight and twilight.
Sacré-Cœur Basilica. Perched atop butte Montmartre, the city's highest point, this Roman Catholic basilica offers more than just a sweeping panorama. The radiant glow of its white travertine stone structure is simply captivating. Sacré-Cœur is the second most frequented landmark in Paris. The basilica's unique architecture features an immense 19-ton bell and the majestic equestrian statues of Joan of Arc and King Louis IX.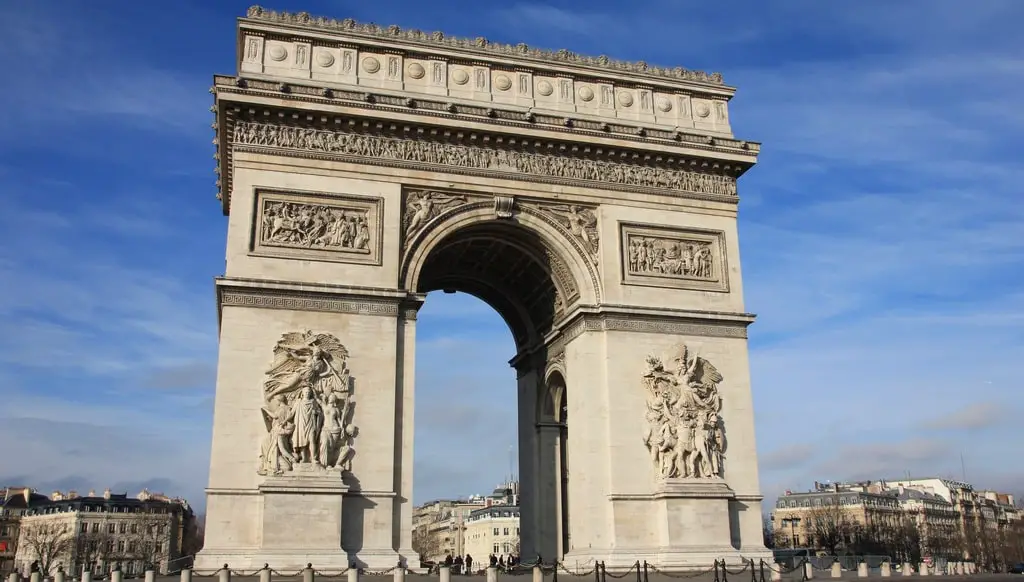 The Triumphal Arch. The Arc de Triomphe de l'Étoile proudly marks the western end of Avenue des Champs Élysées – right in the middle of Place Charles de Gaulle. Emperor Napoleon ordered its construction in a distinctive Neoclassical style back in 1806. Four evocative sculptural groups grace its base, illustrating tales of triumph, defiance, warfare, and tranquility. Head to the monument's top for a remarkable perspective of the twelve avenues, which start from the Arc.
The Bridges on the River Seine. While Paris might not rival Amsterdam in bridge count, the 37 edifices arching the Seine are genuinely striking. When in the French capital, make sure to cross the most iconic Parisian bridges – Pont Neuf and Pont Alexandre III. Would you like to know one of the craziest facts about Paris? Despite that Pont Neuf means "New Bridge", it's the city's oldest bridge. Finalized in 1606, it withstood the test of time, outlasting older structures that gave way to contemporary constructions.
Versailles Palace. Just 14 mi (22.5 km) away from the bustling city center lies a marvel of grandeur – the Versailles Palace. This French Baroque gem, once a royal abode, is nothing short of spellbinding. From its regal façades adorned with mythological scenes to intricate marble embellishments and sweeping gardens, Versailles is an epitome of opulence and architectural finesse. The palace is one of the things that make Paris worth visiting. And the best way to explore this gorgeous attraction is on a day trip from Paris to Versailles.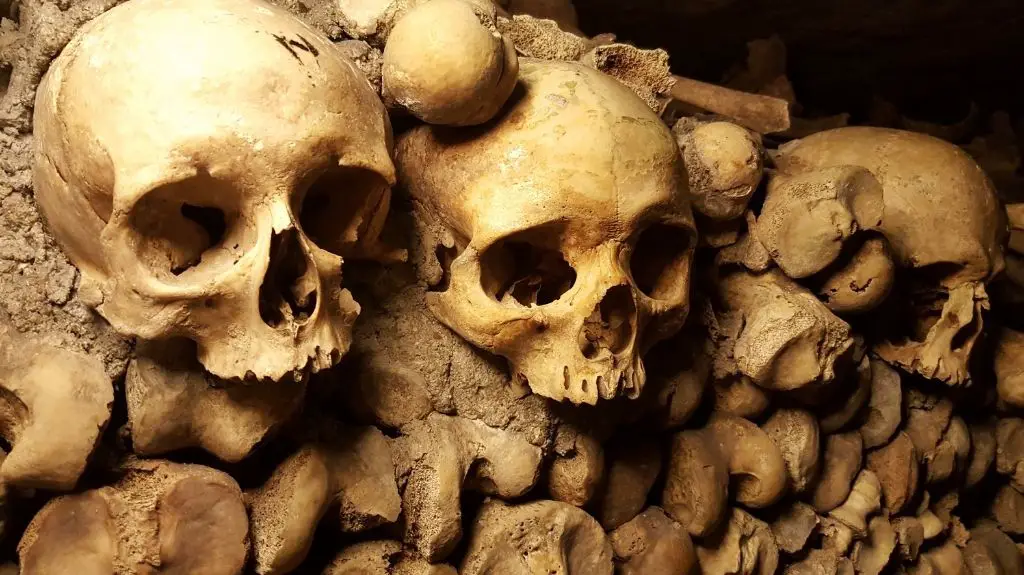 The Parisian Catacombs. Beneath Paris lies a chilling labyrinth that holds the remains of over 6 million people. In 1786, as Paris' burial grounds neared capacity, the city repurposed its age-old quarries into these macabre chambers. The full length of the Parisian Catacombs remains a mystery today, with some estimates indicating they stretch for hundreds of miles. The good news? You can visit a short 1.25-mi section of this vast network on a guided tour. Just bear in mind you'll have to climb over 200 steps and go as deep as the equivalent of a 7-story structure. Visiting the catacombs of the French capital is one of the most unusual things to do in Paris.
The Panthéon. Nestled in the Latin Quarter, this imposing structure serves as a final resting place for eminent French citizens. In the Panthéon, visitors can pay respects to luminaries like Voltaire, Louis Braille, Jean-Jacques Rousseau, Victor Hugo, Alexandre Dumas, and Emile Zola, to name a few. In a historical moment in 1851, physicist Léon Foucault showcased the Earth's rotation here. Today, a replica of Foucault's celebrated pendulum graces the building's interior, hanging from its ceiling.
Avenue des Champs Élysées. Spanning 1.2 mi (1.9 km), this boulevard claims the title of the world's most renowned street. The vast six-lane avenue stretches from Place de la Concorde in the east to Place Charles de Gaulle in the west, where you'll find the iconic Arc de Triomphe. Along the boulevard's length, you'll encounter high-end boutiques, luxury storefronts, lively theaters, and chic cafés. A leisurely walk down the Avenue des Champs Élysées will show you why many hail it as the most beautiful street in the world.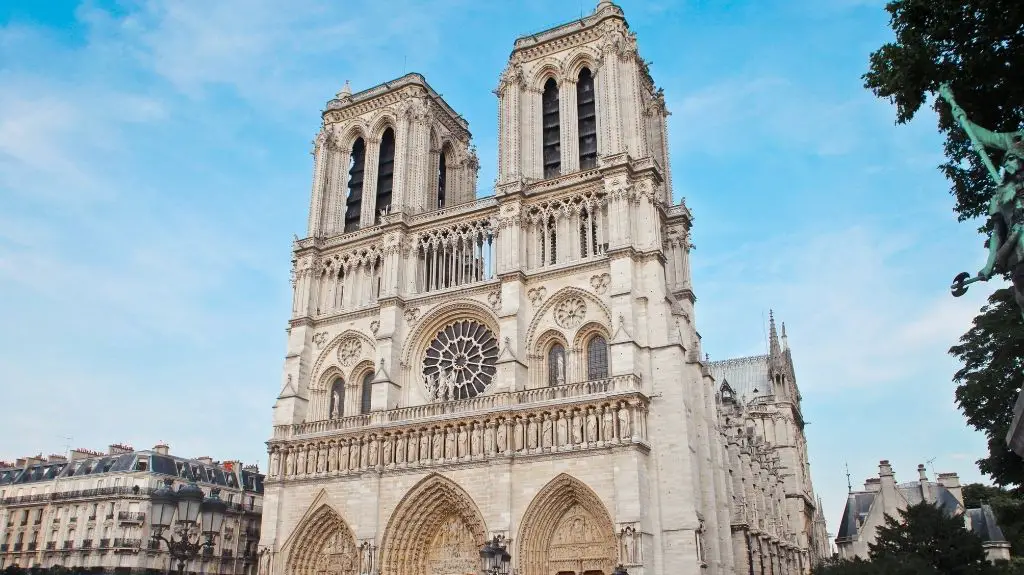 Notre-Dame de Paris. This marvelous cathedral was once the Europe's top attraction, not just in Paris or France. Unfortunately, a devastating fire on April 15, 2019, caused significant damage, leading to its closure. Currently under restoration, the authorities plan to reopen it in 2024. But even if you can't visit the interior of Notre-Dame right now, you can still marvel at its jaw-dropping exterior.
Tuileries Garden. Jardin des Tuileries, a beloved public haven, holds a special place in the hearts of Parisians. It's their chosen spot for gatherings, leisurely walks, relaxation, and festivities. Established in 1564, this historic green space welcomed the general public in 1667 following the French Revolution. The garden boasts grand entrances, spacious promenades, imposing sculptures, and decorative ponds adorned with fountains. Additionally, it seamlessly "connects" the Avenue des Champs Élysées with the world-famous Louvre Museum.
The Statue of Liberty. Most people associate the iconic Statue of Liberty with New York. But few are aware of its 10 miniature replicas scattered across France. Paris alone is home to five. Find the tallest one on Île aux Cygnes – a man-made island in the River Seine.
Visit Paris for the Delectable Foods and Drinks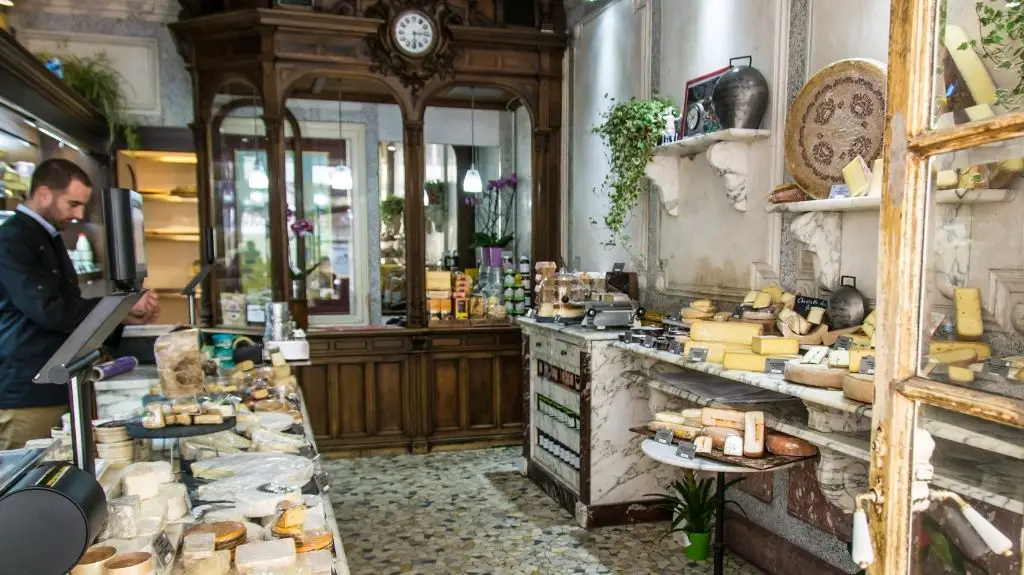 If you've always wondered why is it worth to visit Paris, we have the perfect answer – food. French cuisine is one of the world's most famous. So, when trotting the city's streets, don't miss a chance to try at least a few of the following dishes.
Cheese. For the aficionados of this creamy delight, Paris is a must-visit. In the city, you can sample over 1,000 distinct cheese varieties, some globally renowned. Book a wine and cheese tasting tour to dive deep into the rich world of local varieties, ensuring an end to all your fromagerie dilemmas.
Baguettes. This iconic French bread is a staple on Parisian tables. What's intriguing is the strict adherence to The Bread Decree by every baker in the city. This mandate prescribes precise guidelines concerning the baguette's size and the consistency of the dough. Such dedication to the craft ensures every baguette bite is heavenly!
Frog legs. While Parisians typically save this delicacy for festive occasions, being a traveler gives you the perfect excuse to sample cuisses de grenouille. The dish focuses on the meaty hind legs and lower back of the frog. In terms of taste and texture, they closely mirror tender young chicken. Eat frog legs just as you would a succulent chicken thigh and savor the experience.
Oysters. These briny delights serve not only as tantalizing appetizers. They're also renowned as potent aphrodisiacs. If you're keen to indulge in oysters during your Parisian trip, remember they're in season from September through April.
Foie gras. Parisian eateries serve this duck or goose liver in various forms – be it as mousse, parfait, or pâté. Pairing foie gras with pear jam is a divine match. Whether it becomes your celestial delight is for you to determine.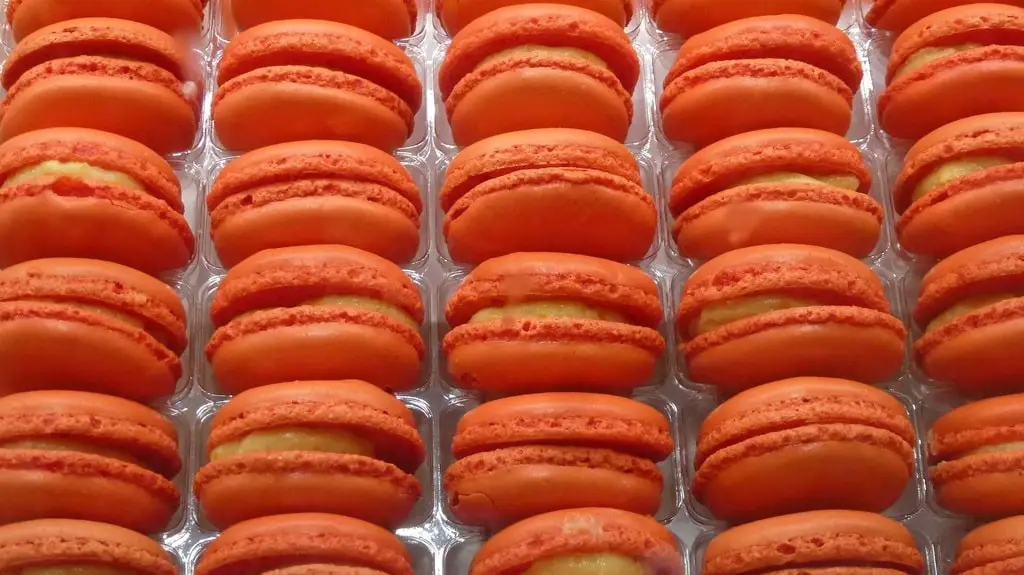 Escargots. Snails offer a unique taste fusion of fish, chicken, and mushrooms. The butter, garlic, and herbs they're simmered in further accentuate their flavor. The outcome is an irresistibly savory dish that perfectly answers the question "Is Paris worth going to?".
Onion soup. Delight in the warmth of caramelized onions boiled in beef stock or broth, a treat particularly welcoming on a chilly day. Generously topped with cheese, this heartwarming concoction could quickly become your top pick from the French menu.
Coq au vin. Literally "rooster in wine", this stew boasts crispy chicken pieces, gently cooked in wine. Traditionally, that's red Burgundy. The resulting flavor promises to elevate your palate to unparalleled gastronomic heights.
Bœuf Bourguignon. A cousin to coq au vin, this beef stew combines chunks of meat with a rich wine sauce. Complemented by mushrooms, carrots, and onions, the outcome is a dish so succulent and aromatic that numerous chefs sing praises of Bœuf Bourguignon as their ultimate culinary delight.
Macaroons. If you have a penchant for sweetness, and if you've indulged in macaroons elsewhere, know that nothing compares to Parisian macaroons. Your dessert-loving soul will forever cherish this vibrant and sumptuous delight.
Food markets. Delving into French culinary arts mandates a mention of their iconic food markets. Naturally, Paris is home to the world's largest wholesale food market – the Rungis International Market. The popular marketplace spans an incredible 6 sq. mi (15.5 sq. km). With an estimated annual sale exceeding 2 million tons across fruits, vegetables, fish, and dairy, this market's magnitude and contribution are unparalleled.
Paris Is Worth Visiting for the Iconic Parisian Lifestyle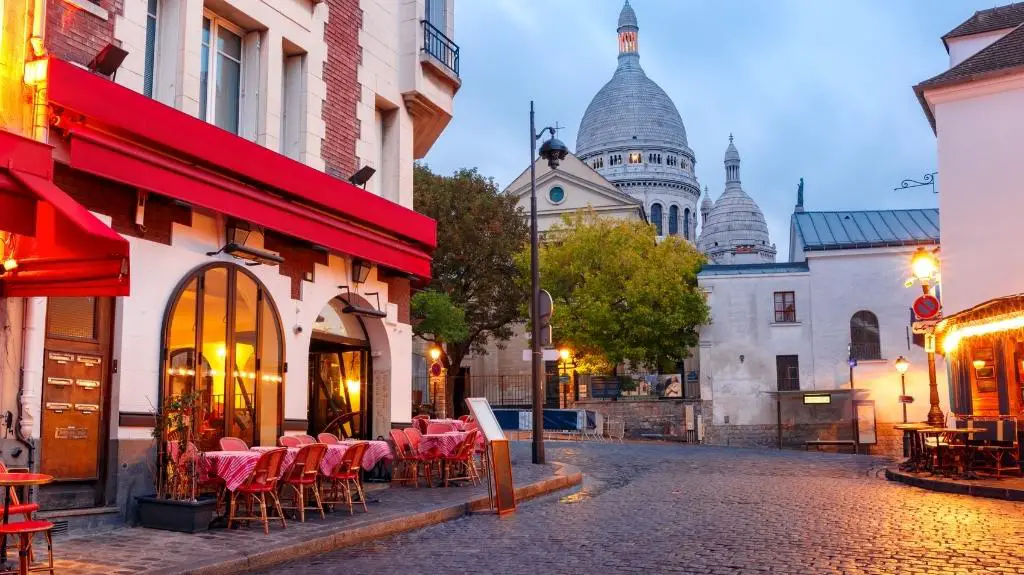 From the blend of architectural styles to its rich cultural tapestry, and from its renowned people to its lively nightlife, see what makes the signature Parisian way of life.
Elite dining establishments. The capital of France boasts over 9,000 restaurants and nearly 1,800 bakeries. Of these, an impressive 70 have secured a spot in the renowned Le Guide Michelin. Even more striking? Ten of these Parisian eateries hold the coveted three Michelin stars. Top picks among them are Le Pré Catelan, Pierre Gagnaire, Arpège, and L'Ambroisie.
Cafés. Paris boasts a rich history of coffee culture. Believe it or not, the world's very first café opened in the French capital in 1686. That's why many call Paris The Cradle of Coffee Shops. The iconic Le Procope café, nestled in the 6th arrondissement, set the standard for the modern coffeehouse experience we cherish today.
Terraces. Beyond its rich coffee scene, Paris is home to close to 17,000 coffee patios. The tradition, known as être en terrasse, or "sitting on a terrace", is distinctly Parisian. Folks who don't have a patio or a terrace often flock to these coffee spots to mingle. Numerous Parisian cafés, including the popular Le Caminito Cabaret, Cardinal Saint-Germain Café, and Le Bistrot du Chai 33, serve up affordable espressos in these inviting outdoor spaces.
Cultural legacy. Paris emerged as a hub for art, science, and groundbreaking architectural designs during the French Renaissance. Throughout the 16th century, the city pulsed with transformative intellectual and cultural shifts. These transformative times gave birth to iconic structures, with the Tuileries Palace and The Louvre taking center stage.
Architecture. From the winding lanes of the medieval era to the sweeping boulevards of today, Paris showcases a rich tapestry of architectural styles. You can admire gems from the French Renaissance, Classical revival, Flamboyant, Belle Époque, and Art Nouveau periods. The City of Light is the cradle of both Gothic and Art Deco designs, further cementing its status as an architectural powerhouse.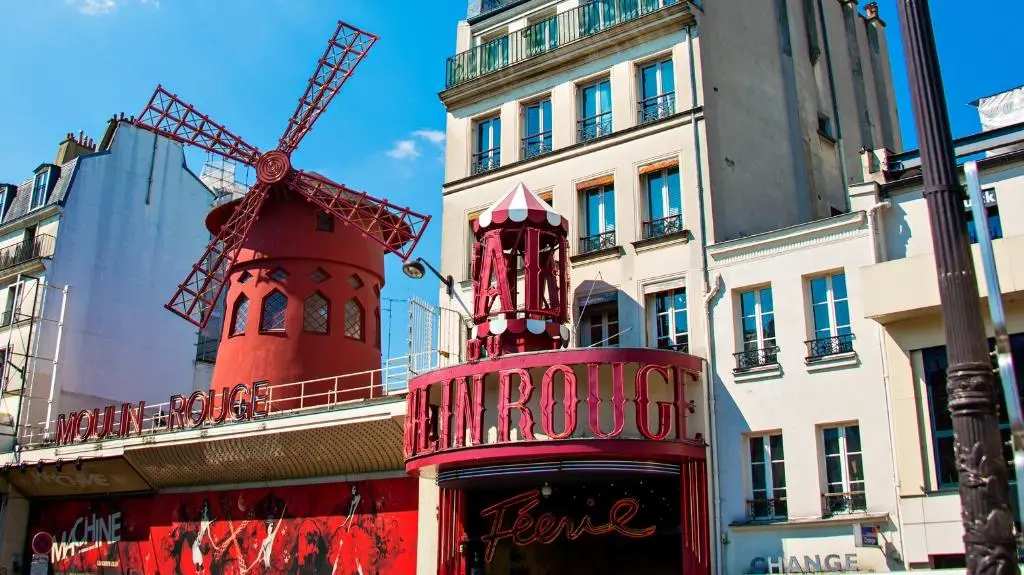 Parisian fashion. One of the things Paris is best known for is its global fashion scene. In fact, France's largest city is considered one of the Big Four fashion capitals of the 21st century, along with Milan, London, and New York. Its influence dates back to the 17th century when it became Europe's fashion epicenter. Over the centuries, the city has been both a muse and a catalyst, constantly redefining the boundaries of style. Paris proudly boasts legends of design like Chanel, Chloé, Dior, Givenchy, Cardin, Vuitton, Saint Laurent, and Gaultier.
Cabarets. These lively musical performances, often paired with dinner or drinks, are quintessential to Paris' vibrant nightlife. With their blend of catchy melodies, sensual dance routines, and dazzling costumes, cabarets offer a unique and captivating experience. When you're in Paris, be sure to catch a show at the iconic Moulin Rouge.
The City of Light. Paris' iconic moniker has dual origins. Firstly, the French capital was among the first cities worldwide to adopt street lighting. Secondly, the nickname draws inspiration from Louis le Grand, also known as the Sun King. In the 17th century, he aimed to 'enlighten' the public and reinforce law and order in the city.
Artistic areas. The soul of Paris thrives in its bohemian neighborhoods, where creativity knows no bounds. From captivating architecture to intricate crafts, colorful murals, and live street acts, these districts are the heartbeat of Parisian art. Plus, they're perfect to sip on a coffee or delve into the city's vivacious nightlife. Key arrondissements include Belleville, Montparnasse, Montmartre, Le Marais, andthe Latin Quarter.
Free entrance to museums and galleries. Did you know that exploring the art and history of Paris doesn't have to break the bank? Many of the city's museums and galleries offer free access to their permanent collections throughout the year. What's even better? Every first Sunday of the month, most major attractions have free admission. Plus, certain groups such as youngsters, educators, journalists, tourism professionals, job seekers, disabled and war veterans, and their companions also enjoy free entrance.
Now You Know Why Is Paris Worth Visiting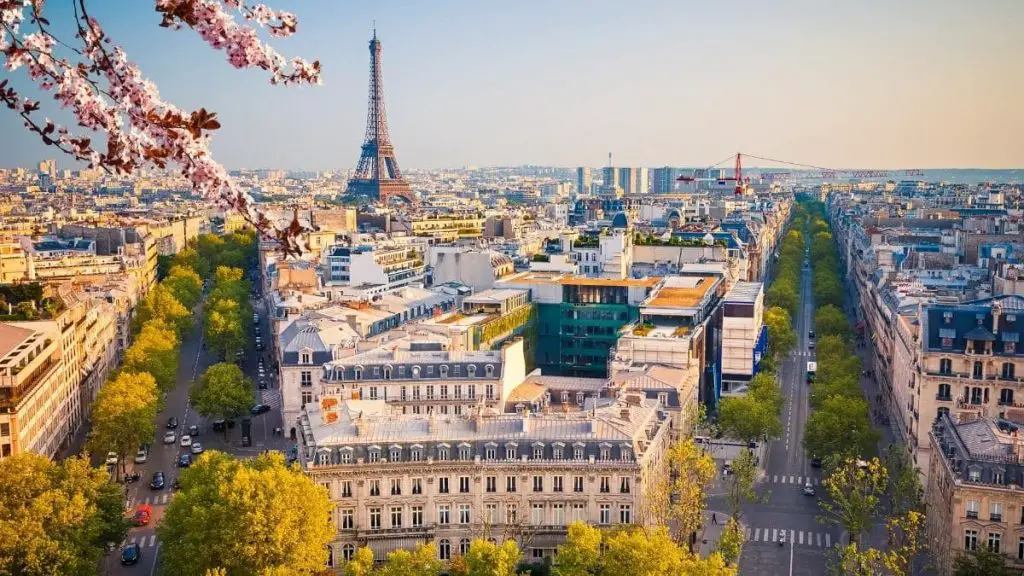 This wraps up our guide with the 33 top reasons to visit Paris, France.
As you wander through its streets, the French capital will spellbind you with its iconic monuments, sweeping avenues, tantalizing cuisine, and vibrant entertainment scenes.
Whether you're coming for the first time or are a seasoned traveler, our Paris travel tips will ensure your visit is truly unforgettable.
Now, we'd like to hear from you:
What's the very first thing that pops into your head when someone mentions Paris?
Leave a comment below to let us know.