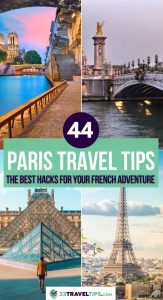 Are you traveling to Paris and looking for the best tricks and hacks to navigate the French capital?
Do you love exploring vibrant cities with spectacular art museums and historical monuments as an independent traveler?
Then this guide with 44 Paris travel tips will help you enjoy the City of Lights to the fullest.
From the best way to connect with locals to the coolest way to cruise the city's attractions, and from the money-saving tips to the best neighborhoods to stay in, here is our tried-and-tested advice.
Browse the different categories using the navigation below.
Ready? Let's dive right in.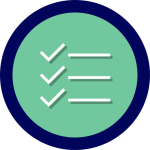 Preparation – Things to Do Before You Go to Paris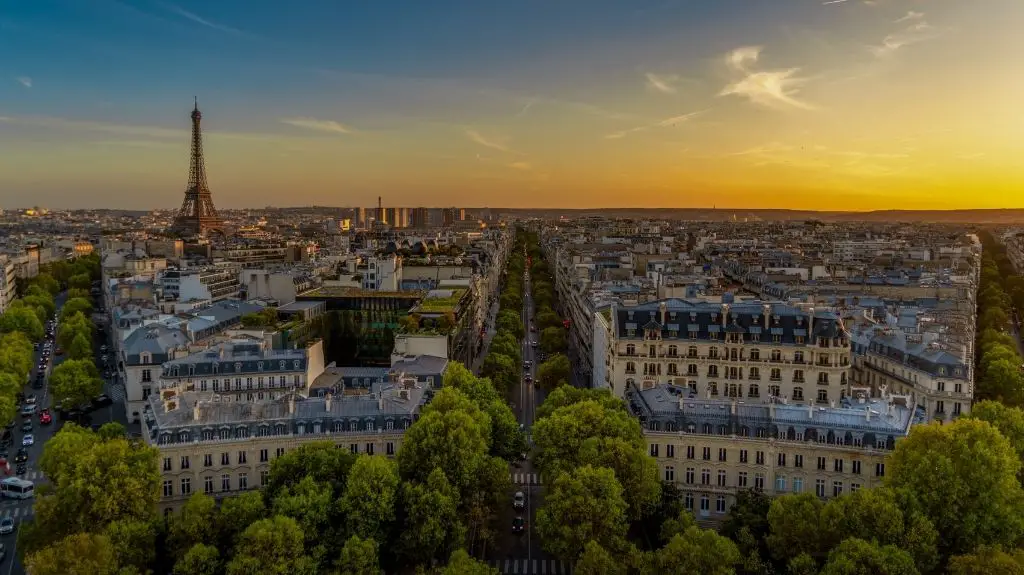 Planning goes a long way when you're visiting a place like Paris. You can easily get overwhelmed with all the available information. But don't worry. In this section, we've prepared several travel tips on things to do before you go to Paris.
Do you need a visa to travel to Paris? As you probably know, France is a member of the European Union and the Schengen Area. In case you possess a U.S. passport, valid for at least six more months, you can explore the country for up to 90 days visa-free. In any way, make sure you read the complete list of visa requirements here.
The French aren't rude. Many tourists report French people as rude. The truth? Tourists are the ones to blame. Instead of demanding that Parisians talk to you in English or whatever non-French language you speak, try to at least greet them in French. Want to show respect? We've prepared several common phrases for you:
| | |
| --- | --- |
| Hello / Good morning | Bonjour |
| Thank you (very much) | Merci (beaucoup) |
| Excuse me | Excusez-moi |
| Please | S'il vous plaît |
| Yes / No | Oui / Non |
| Can you please help me? | Pouvez-vous m'aider? |
| Do you speak English? | Parlez-vous anglais? |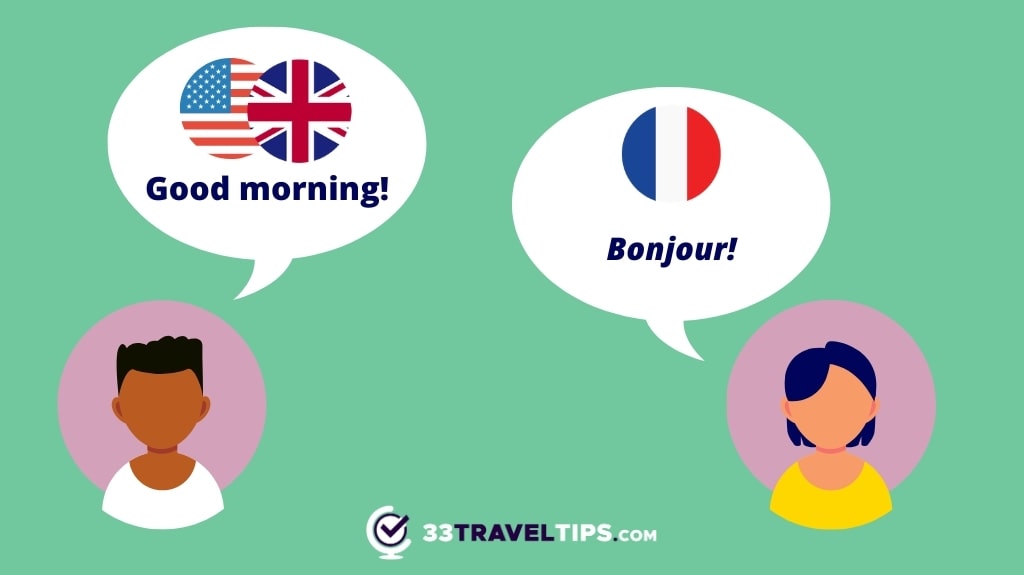 Is Paris safe to visit? Due to terrorist attacks and violent protests in recent years, Paris has stepped down a bit in the world safety ratings. Still, the French capital remains a very safe city to visit. With its 23rd place in the 2019 report, it comes slightly behind London and just before Brussels and Barcelona. Our tip: take all the necessary precautions and use common sense, just as when exploring any other major tourist place.
Book your tickets in advance. Waiting to enter museums and galleries in Paris – especially in high season – can eat up most of your precious travel time. Avoid the stress and pre-purchase skip-the-line tickets and guided tours to optimize your experience in Paris. (More about the available options in the Paris travel tips, which follow.)
Wear comfortable, sturdy shoes. Your first instinct when packing your bag for Paris might be to take your fancy new shoes. Please don't! It's more important to be comfortable than fashionable. You'll have to walk on cobblestone streets, climb stairs, roam museum galleries for hours, and cover a lot of ground. Trust us, we've made the mistake of dressing up for Paris and regretted it about two hours into a three-day trip. By the way, if you want to never again worry about what to pack for your trip, grab our trusty Travel Checklist.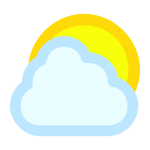 Weather – When Is the Best Time to Visit Paris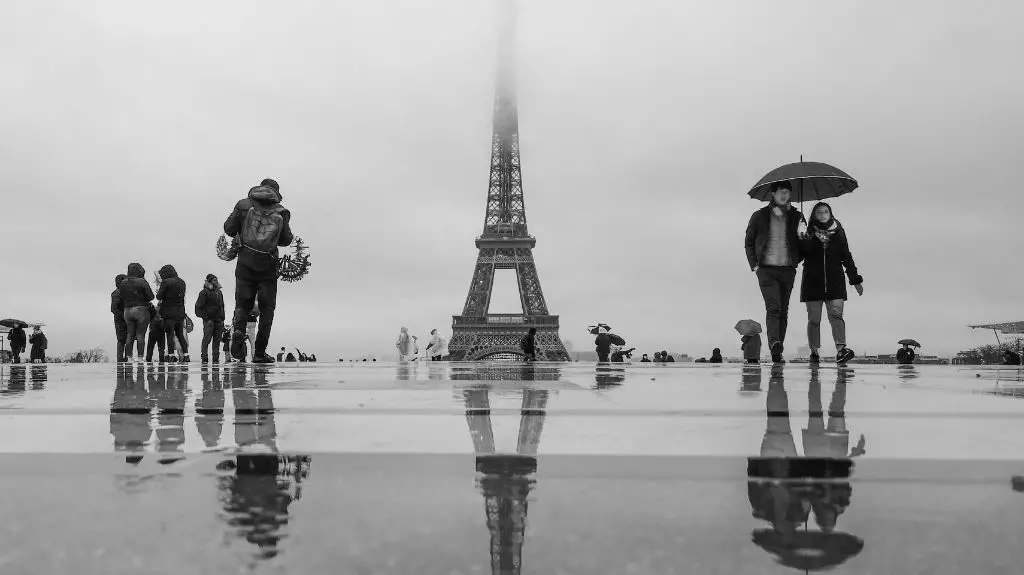 Destination like Paris are always buzzing with tourists. That's why you need to know the periods when you won't need to bump into teems of people. In this section of our Paris travel tips, you'll find information for each season, so you can easily decide when to visit.
Spring in Paris is gorgeous with sunshine and occasional rain. The temperatures could be chilly, but the crowds are thinner than in the warmer months. And with all the blossoms and flowers throughout the city, your senses will be in for an aromatic and vibrant treat!
Summer is warm but chock-full with tourists – only with tourists. Everyone and their mother wants to explore Paris in this season. However, it is usually hot and humid, which makes the queueing experience at attractions even less desirable than in other months. Apart from that, the whole city closes in August. Parisians go on vacations, leaving the city mainly to tourists. So, if we were you, we would stay away from Paris in the summer, too.
In autumn, Paris may become grey and gloomy. The positive side is that fewer travelers choose to visit it in this part of the year. October and November are definitely the best time to roam the streets without the tourist masses.
Winter in Paris, except during the holiday season, is quite lovely. The temperatures are rarely below freezing. Besides, you can warm yourself in cafés and museums. Dress in layers to balance the difference between the inside and outside temperatures.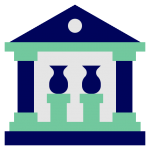 Travel Tips About the Attractions: Explore Paris like a Pro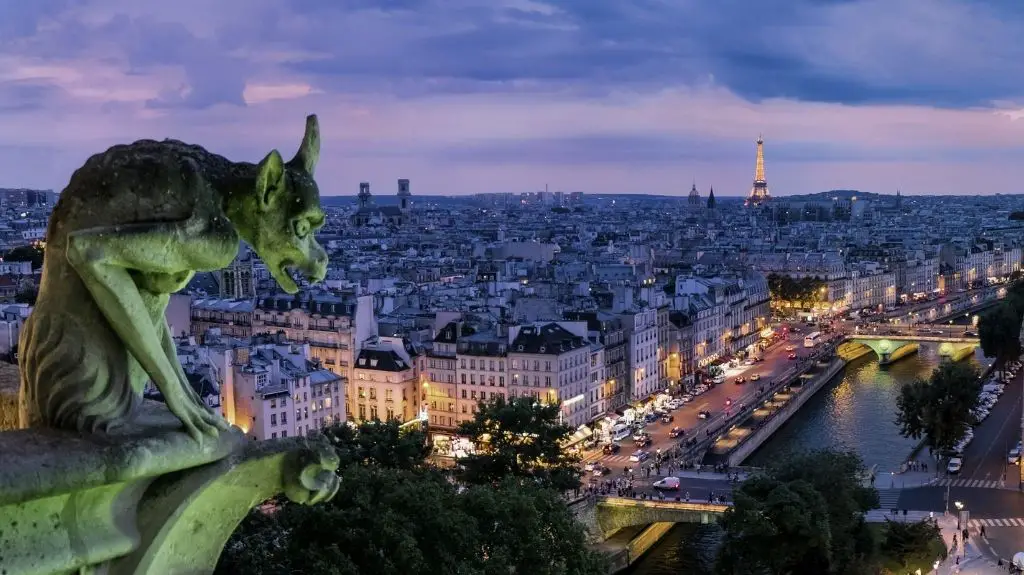 Want to explore the Parisian attractions like a pro? These travel tips will give you all the secrets you need to know to avoid unnecessary queuing and disappointment.
Travel Tips About the Eiffel Tower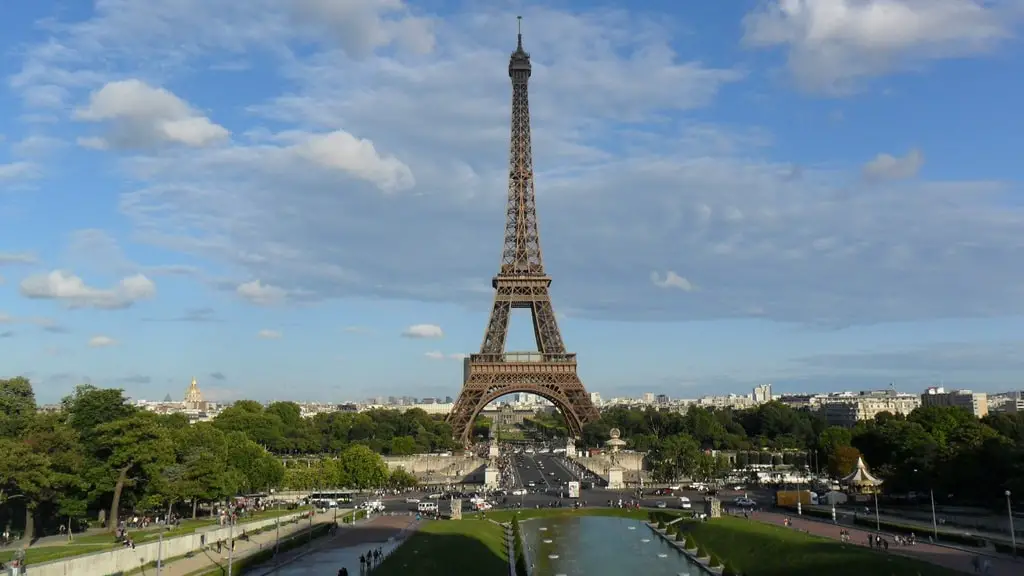 If possible, try to visit the Eiffel Tower just before dark. This way, you can admire the fantastic view over Paris during day- and nighttime. And if you're lucky, you might even get to see a magnificent sunset! The opening times are between 9:30 AM and 11:45 PM most of the year.
Waiting times on-site can take hours. With 7 million yearly visitors, the Eiffel Tower is the world's most-visited paid monument. If you are a smart travel planner, you should buy your ticket online in advance, especially if traveling in the summer. The elevator tickets to the higher levels of the Eiffel Tower sell out well in advance. Plan at least two hours to tour the tower, and even more if you decide to have a meal at one of the restaurants.
Eiffel built himself an apartment on the top floor of the tower. It didn't serve as his residence. Instead, he welcomed prominent visitors in the flat with the best location in Paris. Among his guests in the 1,076 sq. ft. (100 m2) premises were kings and presidents, as well as world-renowned scientists. Today, wax figures of Gustave Eiffel in the company of his daughter and Thomas Edison will greet you in the architect's apartment.
Travel Tips About the Louvre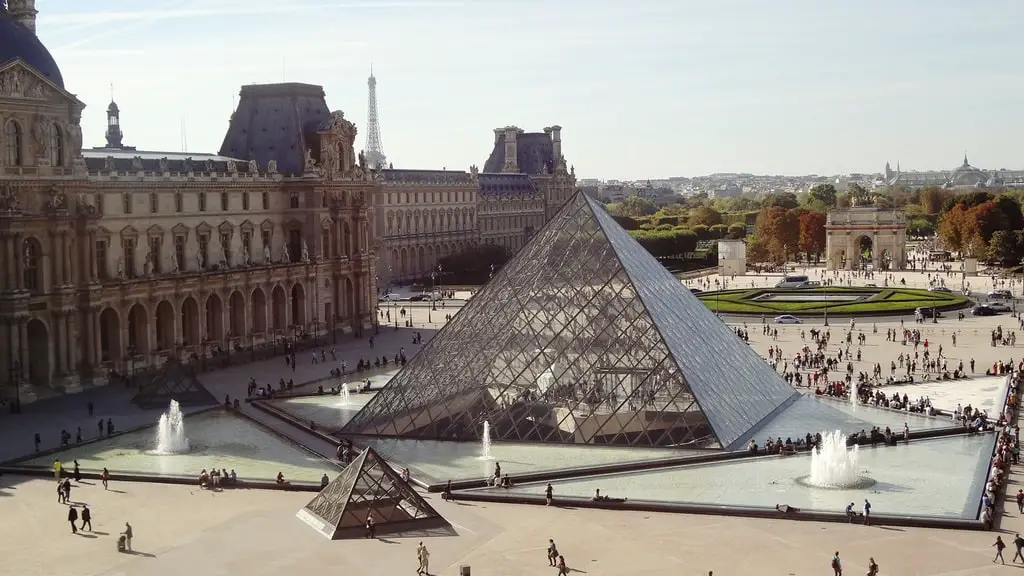 The Louvre is gigantic. Mona Lisa is tiny. Instead of queueing to get a short glimpse and a blurry shot of La Gioconda from 6 ft. (2 m) away, grab a map and find the other Leonardo masterpieces. They're much easier to admire and don't "hide" behind bulletproof glass.
Optimize your time and only visit collections, which interest you. Our recommendation is to spend no more than two hours roaming the halls of the Louvre if you're staying in Paris for up to three days. If your stay is longer, go nuts and spend half a day or even a full day in the largest art museum in the world!
It's perfectly fine to skip the Louvre. Don't think for a second that everyone who's ever visited Paris should go to the Louvre. If art isn't your cup of tea, go check the building without entering! Naddya admits that the first time she was in Paris, she didn't make it inside the Louvre either.
Tickets purchased at the museum are cheaper than online. However, the online ticket guarantees quick entry. Follow the orange markings and get inside in less than 30 minutes. All tickets come with a pre-booked timeslot. If you miss it,

you won't be able to enter

.
The largest art museum in the world has multiple entrances. Currently, two of them are open. Individual visitors without a special card can only access the Louvre via the Pyramid. You join a queue based on the specific timeslot of your ticket. The Richelieu entrance is accessible to groups and visitors with special cards. These include Amis du Louvre, Louvre Pro, ICOM, Ministère de la Culture, Patrons Circle, etc. The Carrousel entrance is closed at the moment of writing this travel guide.
The Louvre is closed on Tuesdays. The rest of the days, the opening hours are from 9:00 AM to 6:00 PM. Keep in mind that rooms start closing at 5:30 PM.
Travel Tips About Notre-Dame de Paris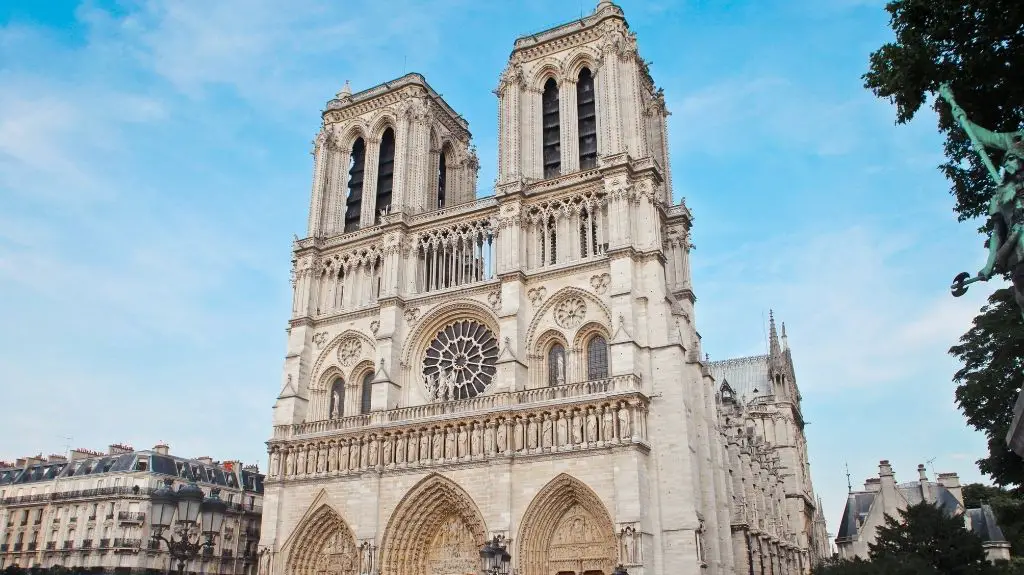 Notre-Dame de Paris is the most visited attraction not only in Paris or France but also in Europe. According to the Paris Convention and Visitors Bureau, 12 million people visited the medieval cathedral each year. The reason for this interest doesn't just come from it playing the main role in Victor Hugo's The Hunchback of Notre-Dame. You can marvel at several masterpieces and important relics in the cathedral. These include:
the Crown of Thorns, believed to be worn by Jesus before his crucifixion;
a fragment of the cross on which he was supposedly crucified; and
one of the Holy Nails, thought to have been used in the crucifixion.
A fire on April 15, 2019 closed the cathedral to the public. The French authorities have promised to rebuild the architectural and historical monument within five years. Even if you can't go inside, you can still admire the exterior of the 850+ years old Our Lady of Paris.
The area around the Notre-Dame hides several other interesting sights. For example, Point Zero – the French road system's starting spot and the official center of Paris– is located on the ground facing the main entrance of the cathedral. The bronze star has been sitting there since 1924. Its exact coordinates are 48.8534°N 2.3488°E.
Travel Tips About the Parisian Catacombs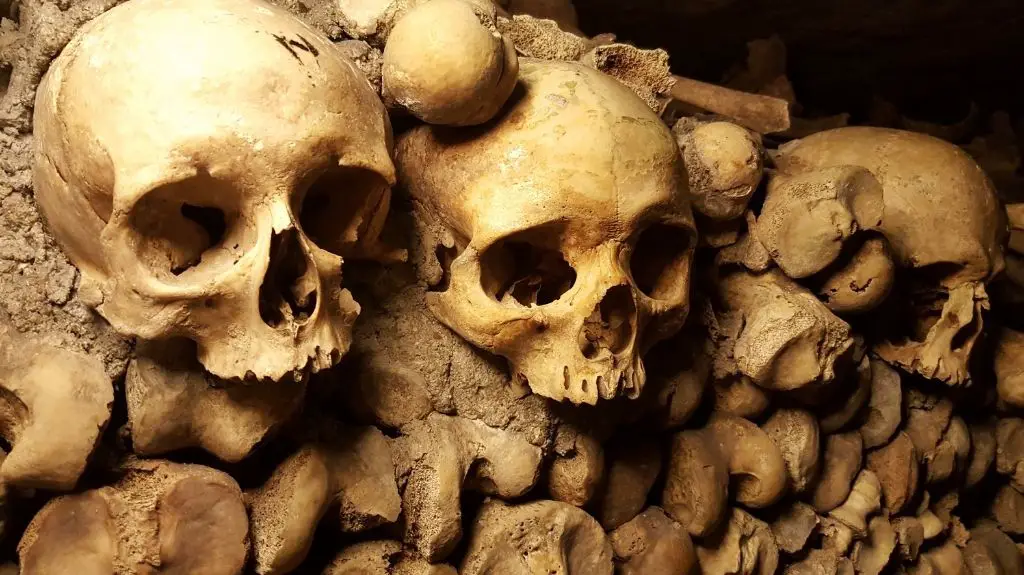 If you thought the Parisian Catacombs were an offbeat attraction, you couldn't be more wrong. The lines in front of the ticket counters used to be longer than the ones for the Eiffel Tower admission. Currently, you can buy your tickets to the Parisian Catacombs only online.  Your entrance is restricted to a specific time slot. The good news is that if you manage to buy a last-minute ticket on the day of your visit, you'll save €10.00 (almost $12.00) off the regular price.
Visiting the Catacombs requires you to climb 200+ steps. The tunnels are about 65.6 ft. (20 m) deep – the equivalent of the height of a 7-story building. The tour covers 1.25 mi (2 km) and lasts approximately 45 min. The temperature is constantly 57° F (14°C) throughout the year. Now you know why one of our first Paris travel tips was to wear comfy shoes!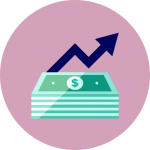 Money-Saving Travel Tips: How to Stretch Your Bucks in Paris
Even if you're not traveling on a tight budget, we bet you wouldn't mind stretching your bucks. Follow our money-saving Paris travel tips and save a bunch.
Note: In Paris – as in many places frequented by tourists – you can save either money or time, but you can't save both at the same time. It's up to you to decide which one you can spend more of.
It is safe to drink tap water in Paris. French, EU, and international authorities (such as WHO) have labeled tap water safe for drinking. Parisian homes had indoor running water back in 1781. Nowadays, their water is much safer. Eau de Paris, the water supplier, tests 200+ samples daily to make sure the water remains potable. You can even order a carafe d'eau (pitch of water) at restaurants for free.
Do you tip in Paris? You've probably asked yourself if you need to leave a tip on top of the bill. In Paris, a service fee (servis compris) is already included in your bill. So, it's not expected of you to leave a tip. Still, if you're happy with the service, round up the check and leave up to 10% more.
Avoid eateries around tourist attractions. This Paris travel tip has to be obvious, but even Naddya has failed to follow it. The worst part isn't the exorbitant prices but rather the disappointing quality of the served food. Check our food & drinks Paris tips below, as well as the food facts about Paris we've gathered.
Young people can visit most Parisian attractions for free. This applies to everyone under 18 and to residents of the EU and EEA under 26 years. In addition, teachers, journalists, tourism professionals, disabled and war veterans, and their attendants, as well as job seekers, will gain free access if they provide proper identification.
Many museums and galleries have free admission all year round. You don't have to pay to visit their permanent collections. However, they charge for their special and temporary exhibitions. Here's the list of the ones which are currently open: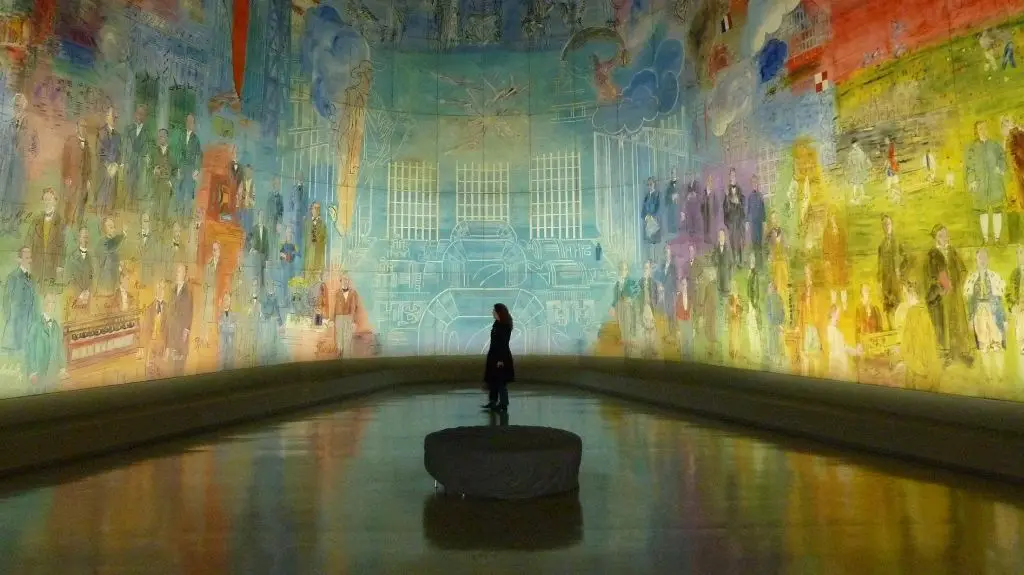 Musée Curie. The Curie Museum is located in the former laboratory of Marie Curie and is dedicated to radiological research. It showcases the different discoveries of the five-time Nobel Prize-winning family of scientists.
Musée des Beaux-Arts de la Ville de Paris (Petit Palais). The Museum of Fine Arts in the "small palace" is dedicated to the history of art.
Musée d'Art Moderne de la Ville de Paris. The Museum of Modern Art (aka MAM Paris) displays contemporary works from the 20th and 21st centuries.
Atelier Brancusi – Musée National d'Art Moderne (Centre Pompidou). The studio of the Romanian sculptor Constantin Brancuci is as fascinating as his displayed artworks.
Le Plateau – Centre d'Art Contemporain. The Center for Contemporary Art focuses on fine arts, dance, and music in a minimalist setting.
Musée d'Ennery. The National Museum of Asian Art has begun as a private collection of the Ennery family. Today, it contains approximately 7,000 items.
Musée Cernuschi. The second-largest Asian art museum in Paris displays items from China, Japan, and Korea.
Musée Bourdelle. The art museum in the studio of the sculptor Antoine Bourdelle contains 500+ works.
Musée Cognacq-Jay. An exceptional collection of fine art and decorative items mostly from 18th-century France.
Musée de la Vie Romantique. The Museum of Romantic Life displays numerous mementos of George Sand, the pseudonym of the Romantic era novelist Amantine Lucile Aurore Dupin.
Maison de Balzac. The residence of the French writer Honoré de Balzac is where he created his greatest novels.
Mémorial de la Shoah. The Shoah Memorial is the Holocaust Museum of Paris.
Musée de la Libération de Paris, Musée du Général Leclerc, Musée Jean Moulin. The Museum of the Liberation of Paris commemorates the French Resistance during World War II.
Musée de la Légion d'honneur et des ordres de chevalerie. The National Museum of the Legion of Honor and Orders of Chivalry hosts orders of merit and chivalry.
Musée de la Préfecture de Police. The Museum of Police History documents important conspiracies, arrests, and criminal affairs.
Musée-librairie du Compagnonnage. The museum documents the history of French trade guilds.
Musée du Parfum Fragonard. The Museum of Perfume unveils the manufacturing secrets and history of perfumes.
Arènes de Lutèce. One of the most important ancient Roman remains in Paris, the Arena of Lutetia – as the Romans called Paris – could accommodate 15,000 people.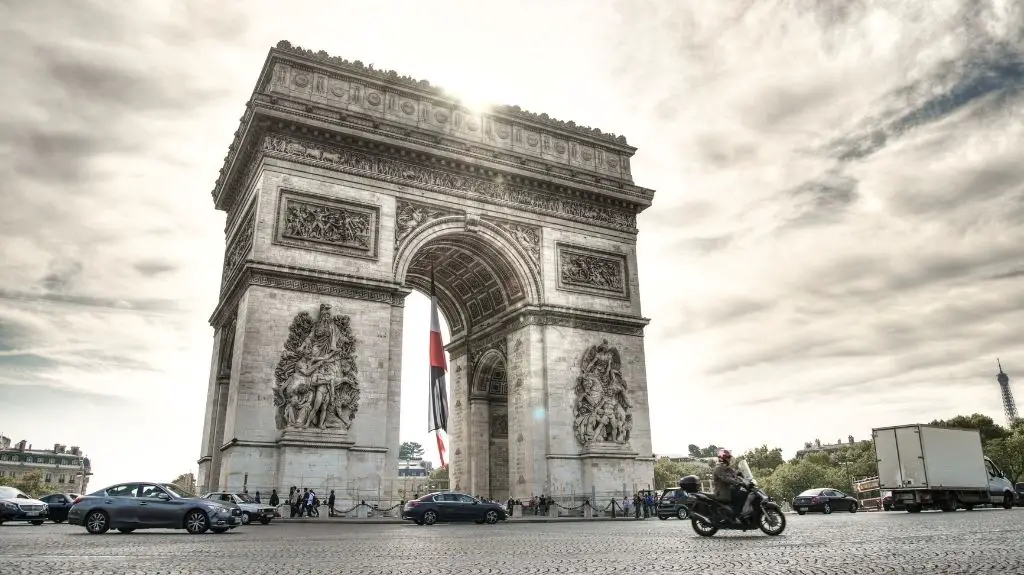 Many attractions offer free entrance on the first Sunday of the month. However, take this Paris money-saving tip with a grain of salt. Everybody wants to save a buck or two, so everybody is looking forward to entering the museums on these days. And we mean

everybody

– not just tourists! Here's a list of the museums and when they offer free admission:
Musée Rodin: October 1 – March 31.
Arc de Triomphe: January 1 – March 31 and November 1 – December 31.
Pantheon: January 1 – March 31 and November 1 – December 31.
Conciergerie: January 1 – March 31 and November 1 – December 31.
Sainte-Chapelle: January 1 – March 31 and November 1 – December 31.
Expiatory Chapel: January 1 – May 31 and November 1 – December 31.
Domaine National du Palais-Royal: January 1 – May 31 and November 1 – December 31.
Invest in a Paris Pass. Two options exist. The Paris Museum Pass covers skip-the-line entry to 50+ museums, while the Paris Pass grants you the same admissions plus public transportation and various tours. The prices start from €52.00 ($61.30) or €132.00 ($155.70) for a 48-hour validity for the Paris Museum Pass and Paris Pass, respectively. To put this into perspective: the ticket for the Louvre currently costs €15.00 ($17.70) onsite, €13.00 ($15.30) for the Arc de Triomphe, and €14.00 ($16.50) for Musée d'Orsay.
Note: Entrance to the Eiffel Tower and the Parisian Catacombs is not included in the passes.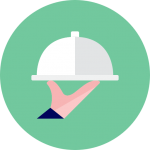 Food & Drinks in Paris That You Shouldn't Miss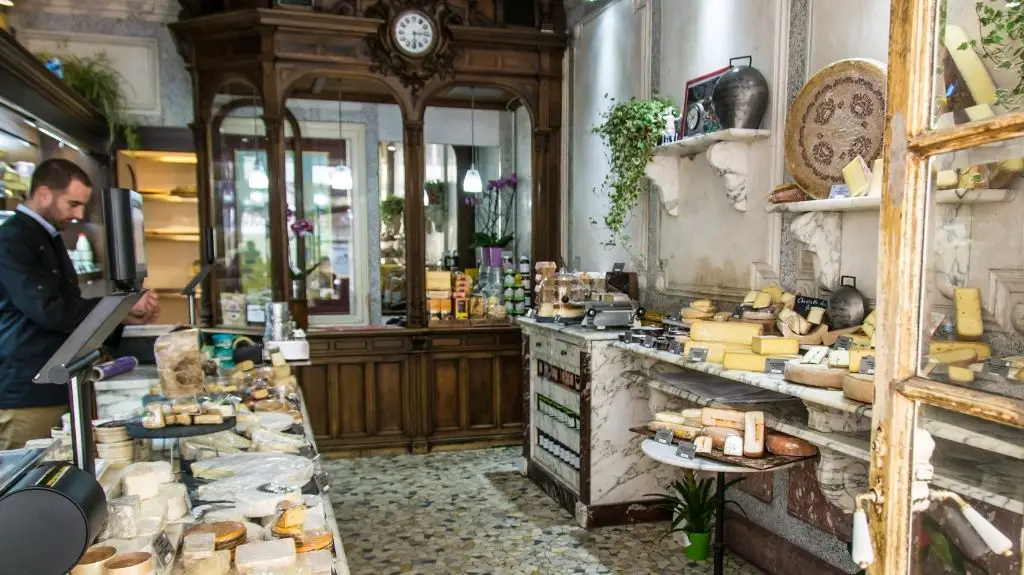 The gastronomic scene of Paris will enchant you with a fusion of traditional French and multi-ethnic cuisines. In this section, we'll focus on the food and drinks in Paris that you absolutely must try.
French cuisine often features unusual ingredients. If you're feeling adventurous, try any of these dishes in Paris for an unforgettable culinary experience:
Escargots. Despite what your brain might tell you, the butter, garlic, and herbs make them extremely delicious.
Oysters. The salt-water mollusks are a great appetizer and an aphrodisiac. Warning: they're in season – meaning fresh – from September until April.
Frog legs. The exquisite dish is reserved for the holidays. However, since you're on vacation, you should try it while in Paris.
Foie gras. You can eat the duck or goose liver either whole, as a mousse, parfait, or pâté. It is one of the most controversial traditional French delicacies. It's up to you to decide whether to try it or not. We won't judge either way.
Onion soup. Richly topped with cheese, this soup is so comforting that it might quickly become your favorite one.
Coq au vin. The "chicken in wine" stew features crispy chicken pieces. Yummy!
Bœuf Bourguignon. The beef stew consists of tender chunks of meat simmered in a wine gravy.
Cheese. Are you Camembert, Roquefort, or Comté fan? No cheese lover should leave Paris without trying some of the best varieties worldwide.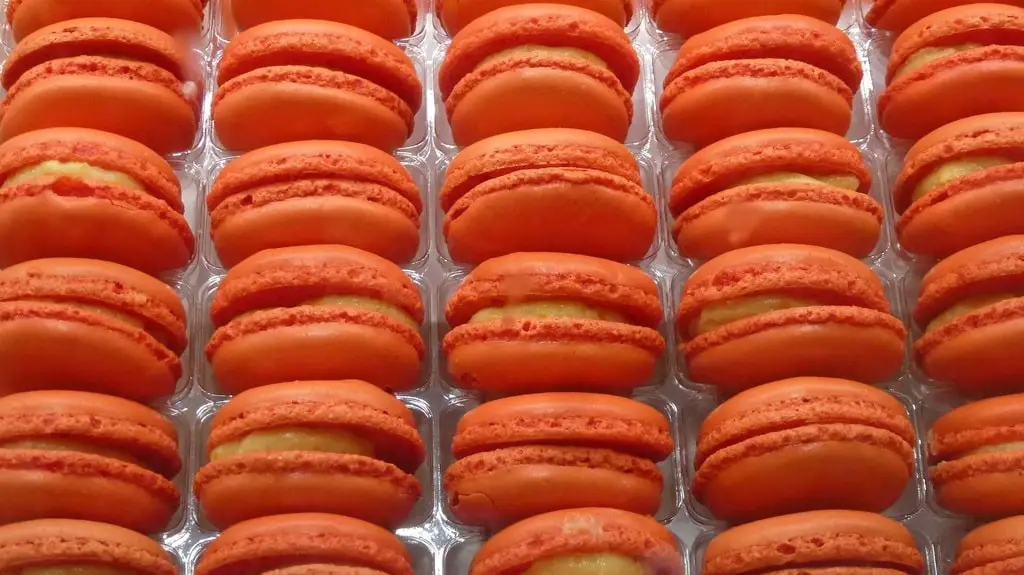 Make yourself a picnic. Instead of searching for an authentic restaurant, buy several cheeses, a French baguette, and a bottle of wine. The abundant parks of Paris invite for a leisurely picnic meal.
Paris has numerous canteen-style eateries serving home-cooked international dishes. African, Middle-eastern, and Asian restaurants are a great bang for your buck. Moreover, they prepare the food much faster. This will save you some precious time for sightseeing.
If you're a sugar worshipper, Paris is your paradise. And after hours of sightseeing, you deserve a calorie kick! Treat yourself to some divine macaroons, crêpes, eclairs, and some crème brûlée. Even if you've tried them at home, the ones in Paris are the real deal.
You don't have to order a full bottle to taste great wine. Restaurants often serve house wine by the glass. It's much cheaper and quite satisfying, in our opinion.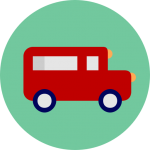 Traveling in Paris: Types of Transportation and Getting Around the City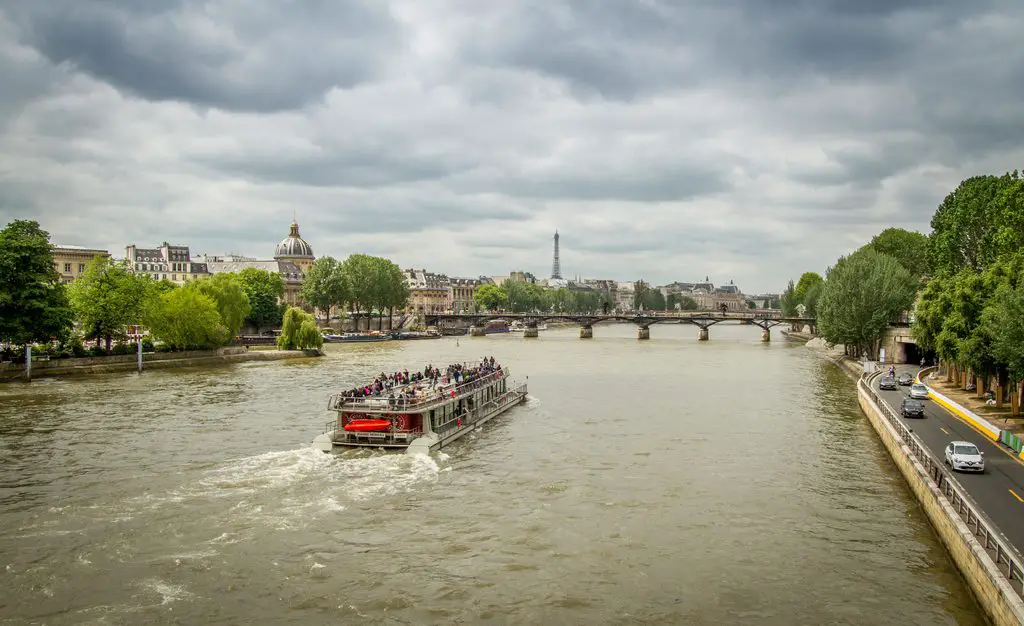 As one of the largest cities in Europe, Paris has an extensive public transportation system. This section of our Paris travel guide reveals the best options to get around the French capital.
Walk to most attractions for a real Parisian feeling. It might not be the fastest, but it's certainly the most pleasurable way of exploring the wide boulevards and the tiny cobblestoned streets. If you like discovering art in unusual places and admiring clever architectural designs, walking is your best option for getting around Paris.
Use one of the 15,000+ bikes to explore the city. Paris introduced bike-sharing in 2007 and currently has over 1,200 stations. Both mechanical and e-bikes are available. For travelers, one-day and one-week passes are the most suitable.
Peculiar Fact: Paris has more bicycle lanes than Amsterdam. Although the Dutch capital is nicknamed "The City of Bikes", it has only 329 mi (515 km) of bike lanes. In comparison, Paris has 430 mi (700 km) of cycle paths and routes. Of course, that's mostly because the population and area of Paris are greater than those of Amsterdam.
The Parisian Métropolitan is the fastest way to travel around the city. If you're in a hurry to get from one sight to the next, use the 16 interconnected lines of the subway. The Paris Visite Travel Pass is specifically designed for tourists. It costs €38.35 ($45.35) and is valid for unlimited rides not only in Paris but in the whole Île-de-France region for 5 days. For shorter visits, use single tickets or 10-ticket carnets. These cost €1.90 ($2.25) and €16.90 ($20.00), respectively.
The express RER trains serve the suburbs. In case your accommodation is outside the center, the express trains will bring you to the heart of Paris via five lines.
River cruises on the Seine are a great option to explore the city, rest your weary feet, and even have a nice meal. Here are our Paris travel tips about them:
Sightseeing cruises last around 1 hour and cost around €15.00 ($17.70).
Lunch and dinner cruises are 1:45 to 2:30 hours in duration. Their price is from €40.00 ($47.20) to €205.00 ($241.80) depending on the menu.
Boats depart from Port de la Bordonnais (near the Eiffel Tower), Pont d'Alma, and Square du Vert Galant (on Ile de la Cité island).
The hop-on, hop-off Batobus boat provides unlimited traveling on the Seine for one or two days, as well as for a whole year. The ticket ranges from €17.00 ($20.05) to €60.00 ($70.80). The whole loop lasts 2 hours, with 15 minutes of traveling time between the stops. The nine locations where the boat halts are: Jardin des Plantes – Hôtel de Ville – Louvre – Place de la Concorde – Eiffel Tower – Invalides – Musée d'Orsay – Saint-Germain-des-Prés – Notre Dame.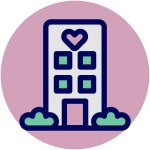 Where to Stay in Paris: Best Neighborhoods and Accommodations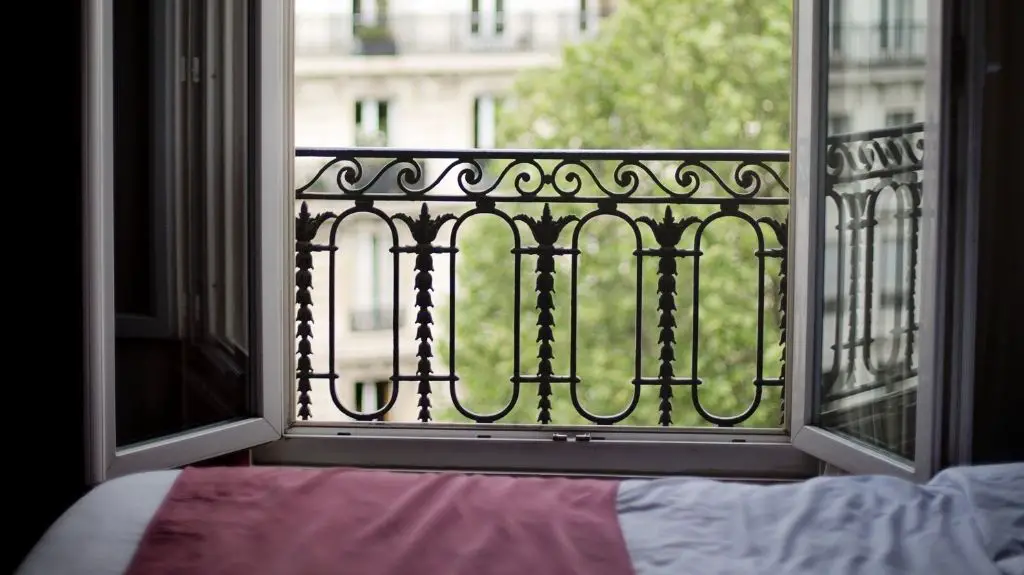 Choosing your accommodation in the French capital can be overwhelming at first. Say no more – we're here to help you!
In this section, we give you the best Paris travel tips about which neighborhoods to stay in and what accommodations to choose.
The Parisian neighborhoods are called arrondissements. They're numbered from 1 to 20 and named after the main attractions that are located within them. The smaller the number, the closer to the center of Paris the district is located. Below you'll find the most popular parts of the city:
1st arrondissement, aka Louvre (Paris Center, Right Bank of the Seine);
2nd arrondissement, aka Bourse (Paris Center, Right Bank of the Seine);
3rd arrondissement, aka Temple (Paris Center, Right Bank of the Seine);
4th arrondissement, aka Hôtel-de-Ville (Paris Center, Right Bank of the Seine);
5th arrondissement, aka Panthéon (Left Bank of the Seine);
6th arrondissement, aka Luxembourg (Left Bank of the Seine);
7th arrondissement, aka Palais-Bourbon (Left Bank of the Seine);
8th arrondissement, aka Élysée (Right Bank of the Seine);
9th arrondissement, aka Opéra (Right Bank of the Seine);
18th arrondissement, aka Butte-Montmartre (Right Bank of the Seine).
Note: The Left Bank of the Seine is the south side and the Right Bank of the Seine is the north side of the river.
Pick a central location if you're visiting Paris only for a couple of days. This way, you can walk almost anywhere or ride the metropolitan for a few stops between attractions. The advantage is you'll spend more time exploring the city than traveling between sights. The disadvantage? Smaller and more expensive accommodations than further away from the center.
If you fancy a view of the Eiffel Tower through your window, stay in one of the following areas:
7th arrondissement, aka Palais-Bourbon (Left Bank of the Seine) – also home of the Eiffel Tower;
8th arrondissement, aka Élysée (Right Bank of the Seine);
15th arrondissement, aka Vaugirard (Left Bank of the Seine);
16th arrondissement, aka Passy (Right Bank of the Seine);
17th arrondissement, aka Batignolles-Monceau (Right Bank of the Seine).
Note: Not all hotels guarantee a room with a view of the Eiffel Tower. Make sure you read the hotel description carefully, as well as browse through reviews of travelers who've stayed there.
Stay outside the city center if you are spending more time in Paris. This way, you can:
save some money on accommodation;
stay at a larger place compared to the center;
ride the metro to explore the main Parisian sights;
discover unusual things to do in Paris;
live like a local.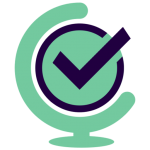 Which One is Your Favorite Paris Travel Tip?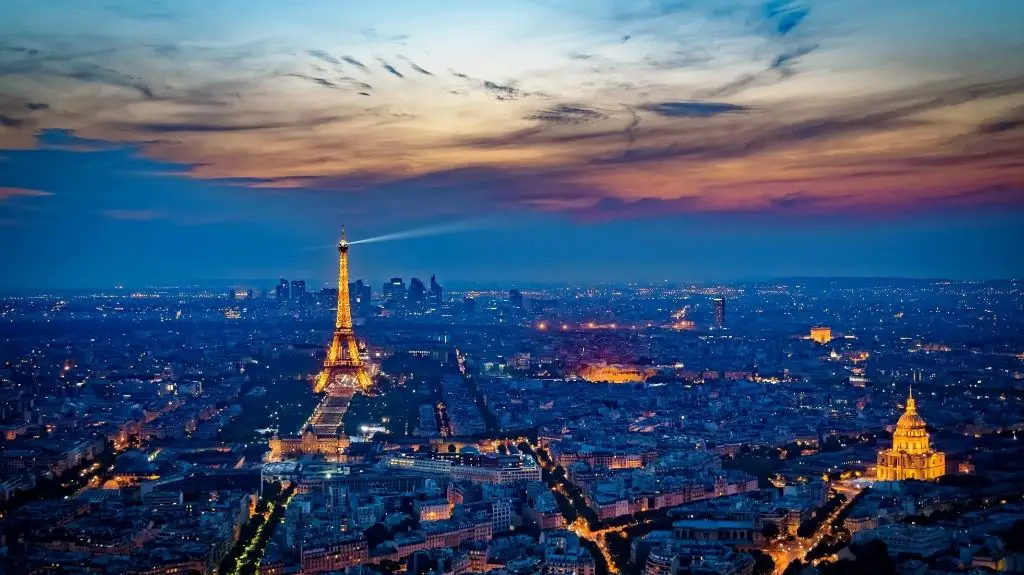 There you have it – all the Paris travel tips that you need for an unforgettable trip.
The City of Lights is a fascinating but overwhelming place to visit. In order to best prepare yourself for your trip, make sure you use our battle-tested travel tricks and hacks.
Now, share with us:
When are you going there?
If you've already been to Paris, what impressed you the most?