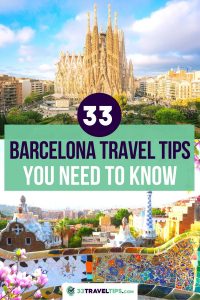 Barcelona is one of the few cities in the world which you can never get enough of.
Food, beaches, history, architecture – all these and more blend in a vibrant Mediterranean fusion, which leaves you speechless with every step you make.
Going to Barcelona for the first time, though, might seem like a daunting task because of the countless things to do in the Catalan capital.
For that reason, we've prepared for you 33 top Barcelona travel tips. They're divided into six sections, so you can easily find what you're looking for.
Ready? Use the navigation below and dive right in.
Note: This article contains affiliate links. In case you purchase something through one of these links, we may receive a small commission at no extra cost for you. Thank you for helping us keep creating the free content on this website!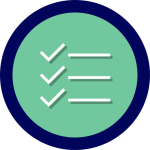 Preparation – Things to Do Before You Go to Barcelona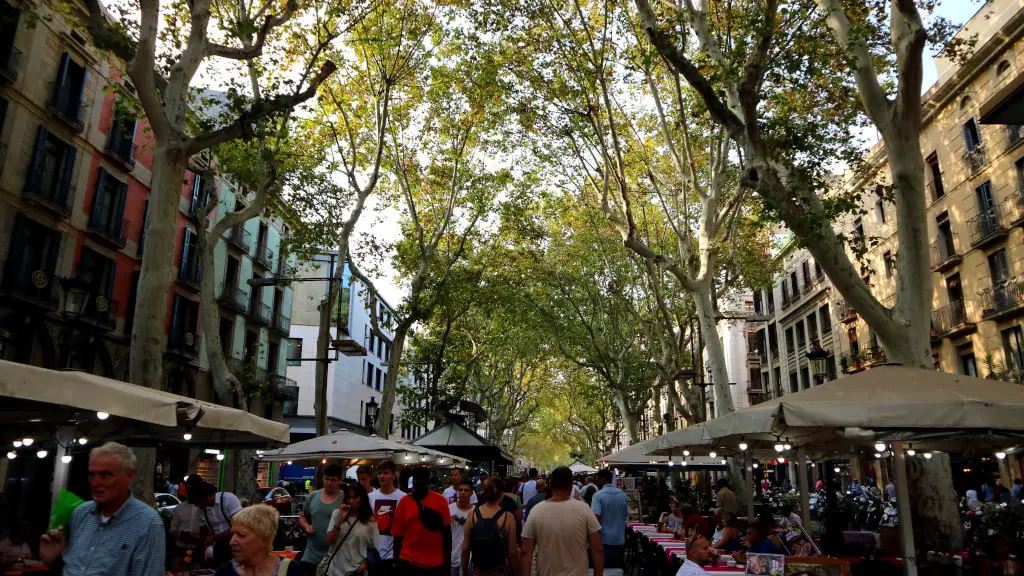 Planning goes a long way when you're visiting a place for a few days. And when that place is Barcelona, it's essential (if not crucial) to do some research before you go. In this section, we've prepared several tips on what to do before you visit Barcelona.
Prepare yourself for hordes of tourists. Summer is not the only busy season in Barcelona. In fact, you'll find numerous travelers, marching the streets of the Spanish city, in every season. If you're dead-set on escaping the huge crowds, choose neighborhoods that are a bit off the center like Gracia, Poblenou, and Poble Sec. Find more info about each of these neighborhoods here.
Buy tickets for the attractions you want to explore. Barcelona is among the busiest cities worldwide. 5+ million people visit the Mediterranean city each year, so it's wise to book tickets in advance. We strongly suggest that for all Gaudí buildings in Barcelona: Sagrada Familia, Park Güell, Casa Milá, Casa Batlló, Casa Vicens, etc.
You'll get around with English, but consider learning some Spanish. Most people in Barcelona's central neighborhoods speak decent English. However, that might not be the case in the outskirts. So, learning some basic Spanish words (or Catalan if you're adventurous) can be quite helpful.
Barcelona has a reputation of thefts. Some areas in Barcelona – especially La Rambla – as well as the underground, are notorious for pickpockets. Be aware of these three types of thieves: 1) those who bump in you in order to steal your wallet; 2) those who approach your table with a map and try to snatch your cell phone while you're distracted; and 3) those who approach you with a vague question – to distract you while an accomplice of theirs grabs your bag/purse. Always be alert in crowded areas and don't carry a lot of valuable belongings with you.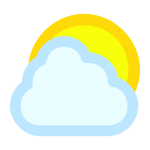 Weather – When Is the Best Time to Visit Barcelona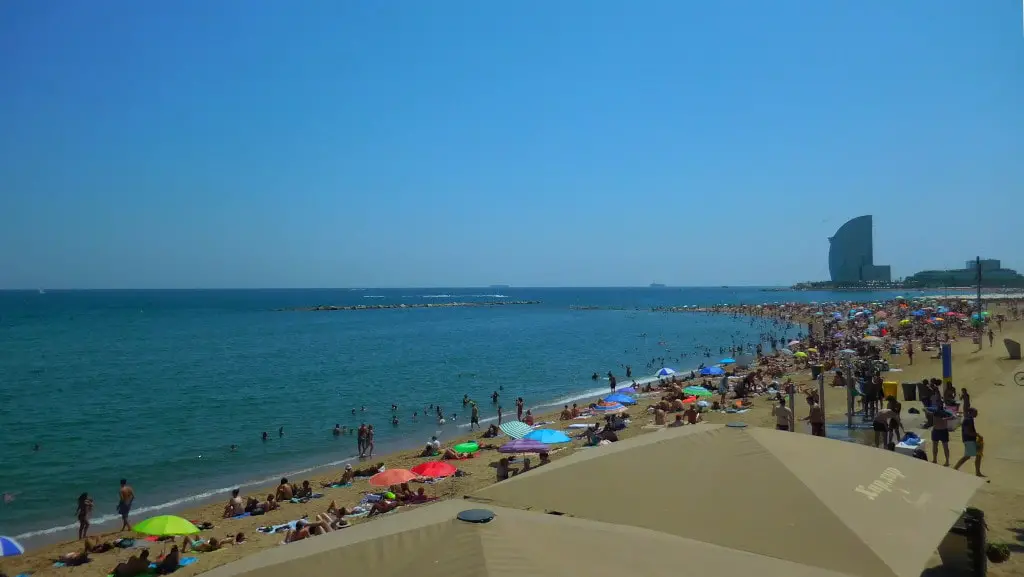 Barcelona is gorgeous all year round. That's due to many factors but mainly thanks to its fantastic location in South Europe, right on the warm Mediterranean Sea. In this section of our Barcelona travel tips, you'll find information for each season, so you can decide better when to visit. You might also want to get our handy Travel Checklist and be ready for travel within minutes.
Visit Barcelona in spring for sightseeing without the crowds. If you arrive in Barcelona in early spring, you'll be up for a warm treat. The temperatures are fantastic for walking and sightseeing, the crowds are thinner than in summer, and there's a ton of activities to do. Among the many things to do in Barcelona in spring, the most interesting ones are the Easter celebrations, kicking off with Semana Santa, and the calçotadas. The latter are traditional Catalan barbecues, which involve grilled baby leeks or spring onions and industrial amounts of red wine.
Note: Don't worry if you're staying at an accommodation spot that doesn't have a barbecue. The majority of locals don't own one either. Just venture out of the city to a merendero (picnic area) or a vineyard. They supply the barbecue. You only have to bring food and drinks. If you're going to a winery, they'll expect you to buy the wine from there.
Try to avoid the heat in summer. June is still okay, and the temperatures are somewhat tolerable, but if you don't like heat and humidity, avoid July and especially August. The latter is probably the worst time to be in Barcelona. Almost every local has escaped from the city, and all that's left are legions of sweaty tourists from all walks of life, wondering whether the sun could get any hotter. When you've grown tired of the swarms, seek some coolness by visiting the monastery in the Montserrat mountains.
Music fans and beach lovers best visit in fall. Along with spring, late September and early October are ideal for a visit to the beach. All the summer crowds are gone, and you can explore the city in a much more relaxed way. Stalls with roasted chestnuts pop up around the city, giving Barcelona a familiar seasonal aroma. The Barcelona International Jazz Festival, running mid-October to mid-December, might attract your music-loving ear. And if you love German beer, make sure the visit the Barcelona Oktoberfest at the Fira de Montjuïc in mid-October.
No snow but wind-chill in winter. If you expect a white natural duvet in Barcelona, you'll be disappointed. It rarely snows in the Catalonian capital. If you visit Barcelona in December, though, you'll still be able to marvel at the gorgeous Christmas decorations that adorn the city. Just don't forget to pack a good scarf and a jacket. The temperatures might not be below freezing, but the humidity and the wind make them feel like such.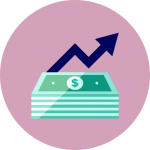 Money-Saving & Currency Tips: How to Save a Buck or Two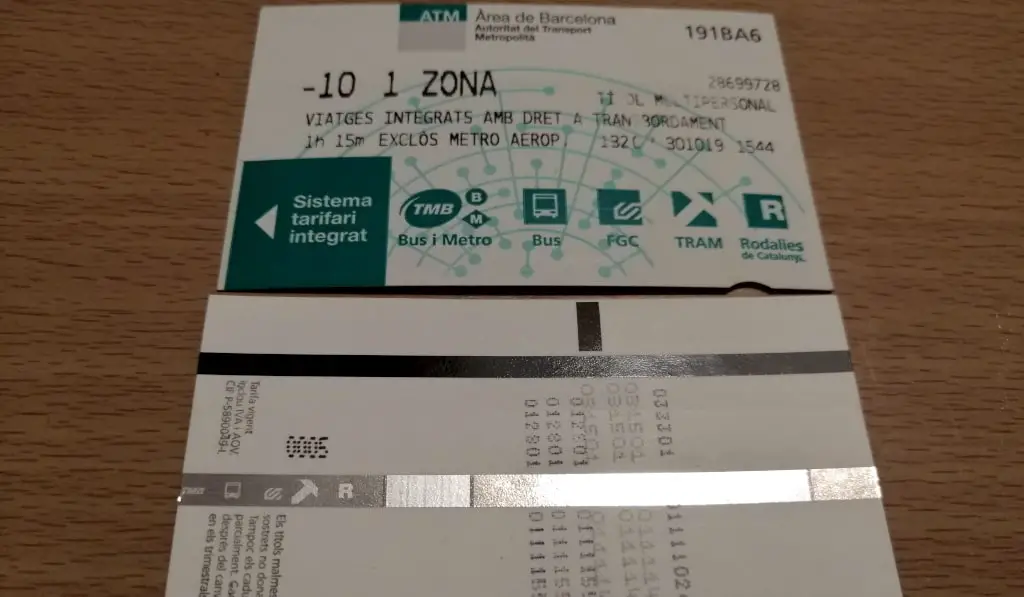 Although Barcelona is not as expensive as other big European cities, such as London, for example, we still have a few money-saving travel tips for the Catalan capital.
Buy a multi-ride ticket for the public transportation. A single ticket costs €2.40 ($2.70). But you can get a card with 10 trips, which costs €11.35 ($12.80). Since the end of 2019, you can use one card for just one passenger. Read further transportation tips in the section below.
Avoid ATM withdrawal fees. Unfortunatelly, most banks in Spain charge for cash withdrawals. To avoid their fees, you can pay cashless whenever possible. If you still need money in your pocket, these are the banks we know don't charge for withdrawals: Eurocaja Rural, CajaSur, and Deutsche Bank. Regardless of what bank the ATM belongs to, it'll display the fee prior to withdrawing. If it seems high to you, cancel the transaction.
Visit museums when they offer FREE entrance. If you're a culture vulture, and you'd like to save some cash on tickets, a good idea is to visit Barcelona's museums on free museum days. We've prepared a list with all the museums that offer free visits. Check them out below:
National Art Museum of Catalonia / Museu Nacional D'Art De Catalunya (MNAC)
Discover Catalonia's art history via its Baroque, Gothic, and Romanesque collections. One museum – 1,000 years of art.
Free entrance:
Every Saturday after 3:00 PM;
First Sunday of the month;
May 18th (International Museum Day);
September 11th and 24th.
Museum of Barcelona History / Museu D'Història De Barcelona (MUHBA)
Learn all about Barcelona's and Catalonia's history in the MUHBA.
Free entrance: every Sunday from 3:00 PM to 8:00 PM.
The Museum of Catalonia History / Museu D'Història De Catalunya
Explore the history of Catalonia from its early roots to the modern day in the Museum of Catalonia History.
Free entrance: first Sunday of the month.
The Blue Museum / Museu Blau
Science fan? Then, you'll absolutely like The Blue Museum, located in a building with contemporary looks.
Free entrance: first Sunday of the month after 3:00 PM.
Picasso Museum / Museu Picasso
With more than 4,000 works, the Picasso Museum is home to one of the most comprehensive collections of artworks by the world-famous Spanish artist Pablo Picasso.
Free entrance:
Every Thursday after 4:00 PM;
First Sunday of the month.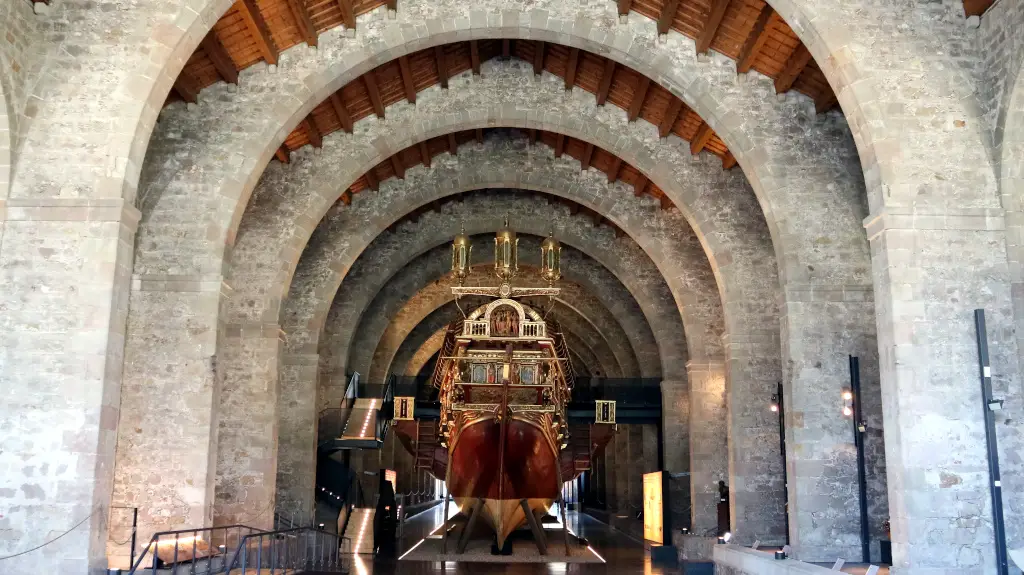 Maritime Museum Of Barcelona / Museu Maritim De Barcelona
Find everything you want to know about seafaring in Barcelona Maritime Museum.
Free entrance:
Every Sunday from 3:00 PM to 8:00 PM;
May 18th (International Museum Day).
CaixaForum
This young gallery, which opened its doors in 2002 in a former factory, is becoming more and more popular nowadays thanks to its numerous art exhibits.
Free entrance: every day.
Ceramic Museum of Barcelona / Museu De Ceràmica
Find temporary and permanent collections of Spanish ceramic art in the Ceramic Museum that opened its doors back in 1966.
Free entrance: every Sunday.
Center Of Contemporary Culture of Barcelona / Centre De Cultura Contemporània De Barcelona (CCCB)
The core theme of this arts center revolves around the city and urban culture.
Free entrance:
Every Sunday from 3:00 PM to 8:00 PM;
May 18th (International Museum Day).
Chocolate Museum of Barcelona / Museu De La Xocolata
If you're a chocolate fan, and you'd love to see a chocolate version of the Sagrada Familia, then Museu De La Xocolata is your place.
Free entrance: every Sunday from 3:00 PM.
Antoni Tapies Foundation / Fundació Antoni Tàpies
Devoted mainly to the life and artworks of the painter Antoni Tàpies, this museum and cultural center opened its doors in 1984.
Free entrance:
May 18th (International Museum Day);
September 24th.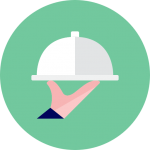 Food & Drinks in Barcelona: The Mediterranean Orgasms You Shouldn't Miss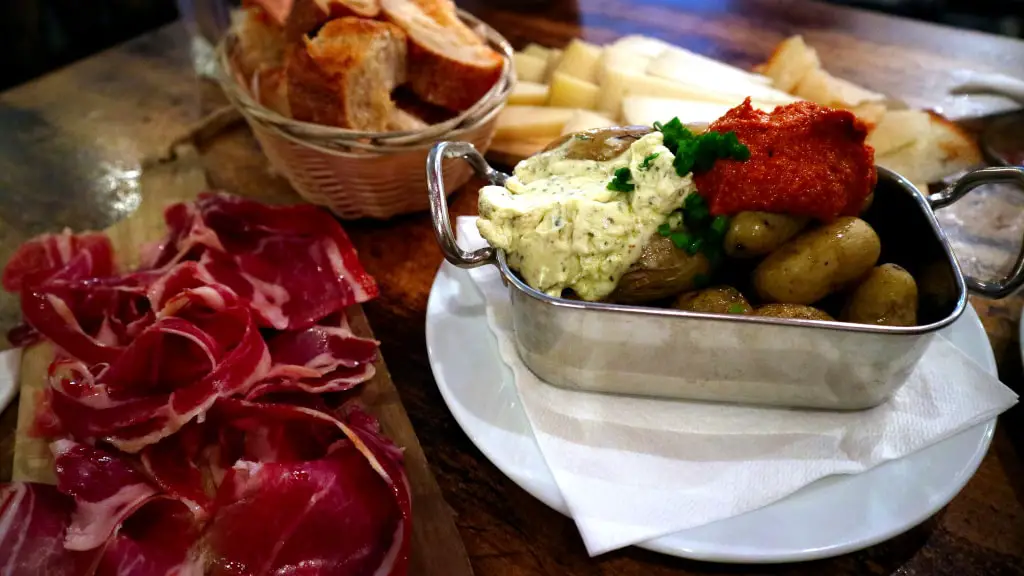 Most Spanish dishes can easily hold the name "Mediterranean orgasm", so you can't go wrong with food regardless of your location in Spain. In this section, we'll focus on the food and drinks in Barcelona, and the ones you MUST try.
Mind the eating times. One of the favorite activities of Spaniards is eating and drinking. This applies to all seasons, but in summer, you won't see anyone having lunch before 1:30 PM and dinner before 9:00 (even 10:00) PM. Of course, you might be able to find some restaurants that serve lunch or dinner earlier. Most of the time, though, the only things available around 7:00 PM are a drink and some snacks.
Try the paella. Stemming from Valencia, paella used to be made with meat and beans instead of fish and shellfish. Nowadays, you can order it almost everywhere in Spain, and since Barcelona is also a coastal city, you won't have trouble finding great paellas. To facilitate your choice, these are the best places for paella, all situated in La Barceloneta neighborhood:
Kaiku;
Can Sole; and
Can Majó.
Don't forget to taste "Barcelona's paella". If you want to immerse yourself fully in the Catalonian culinary scene, a better option than paella is fideuà. Basically paella in both size and stature, the fideuà epitomizes toasted vermicelli (a type of pasta/noodles) instead of rice. Ali-oli, the delectable creamy garlic sauce, enhances the dish's deep flavors.
Bombas will please your palate. The name "bomba" stems from the food's shape – a ball. Similar to croquetas, bombas combine meat and mashed potatoes, which are then formed into a ball, covered in breadcrumbs, and deep-fried. Sizes vary from small bite snacks to a tennis-ball bombas. Spaniards share bombas like tapas, and eat them with aioli.
Like tomatoes and bread? Try the Pa amb tomàquet. Tomato bread (pan con tomate in Spanish) is a staple of Catalonian cuisine. Similar to rice in China and other Asian countries, Catalans consume tomato toasts every day. Pan con tomate is slightly different at each restaurant. Sometimes, they grill the bread, sometimes they warm it. Other times, they rub garlic on the bread, and in some restaurants, there are more tomato chunks.
Try the Mató for the ultimate cheese seduction. A lot like ricotta cheese, the soft, sweet and spreadable Mató is unsalted goat cheese that comes with honey and walnuts. The cheese makes for the perfect Barcelona dessert.
Sweettooths should try the Spanish "Crème brûlée". Crema Catalana is a dessert that consists of rich vanilla custard base, topped with hardened caramelized sugar. Once you crack open that caramelized top, you're in for a tantalizing treat.
You can order the tasty Sangria in almost every bar or restaurant. However, locals prefer to drink red wine or cava, the Spanish sparkling wine.
Speaking of wine, you'll have a hard time deciding which one to try first. Spaniards don't reserve their cava just for special occasions. In fact, you can order it with or without any meal. As for dry red wines, the most popular varieties among locals are D.O. Penedès and Priorat.
One of the best restaurants in the world stands just 65 miles northeast of Barcelona. El Celler de Can Roca in Girona, Catalonia, received the award "best restaurant in the world" in 2013 and 2015. The 3-Michelin-star restaurant serves traditional Catalan food with creative twists. The restaurant's wine cellar prides itself on a vast collection of 60,000 bottles. Girona and the restaurant are a great idea for a day trip from Barcelona.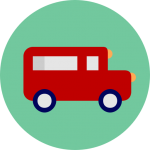 Traveling in Barcelona: Types of Transportation and Getting Around the City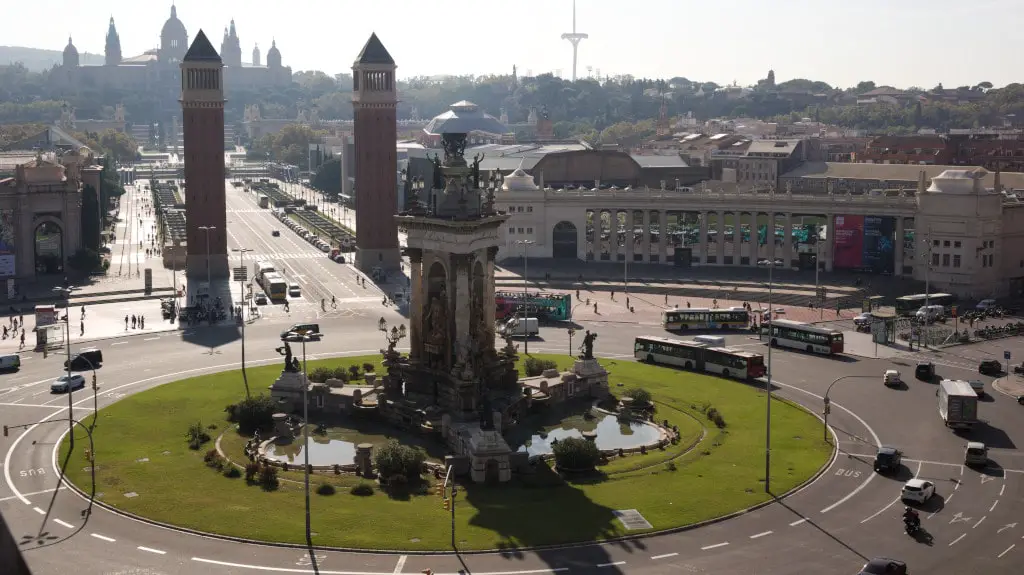 In this section of the Barcelona travel tips, you'll find information on the various types of transportation in the Catalonian capital.
The metro system in Barcelona is vast. Its 12 lines cover most of the city. It's one of the most convenient ways to travel around Barcelona, but bear in mind that in summer, it's very hot inside the tunnels and underways.
Barcelona Metro Hours:
Regular Hours:
Monday through Thursday – from 5:00 AM until midnight.
Friday – from 5:00 AM until 2:00 AM.
Saturday – from 5:00 AM until Sunday morning.
Sunday – non-stop.
During Public Holidays:
Normal holidays – from 5:00 AM until midnight.
June 23rd, August 14th, September 24th, December 31st – from 5:00 AM until the next morning without interruption.
December 24th – from 5:00 AM until 11:00 PM.
December 25th – from 5:00 AM until 2:00 AM.
Barcelona has one airport, El Prat. You can hop on a bus to reach the city center. Usually, the bus stops at Plaza Catalunya. You can get a single or a return ticket (the return ticket is handy as you can use it within two weeks). The airport has two terminals (T1 and T2), which are 2.5 mi (4 km) away from each other. A FREE shuttle bus connects the terminals.
How to get from El Prat to Barcelona:
By metro: Metro line L9 Sud runs between the airport and Barcelona. You'll find the stops at T1 (inside) and T2 (outside, next to the train station). Just follow the signs, and you'll get to the stations. The line runs to Fira Gran Via's South Entrance in Barcelona.
By Aerobus: The quickest way to get to Barcelona is the Aerobús. Two lines connect T1 and T2 with Plaça Catalunya. The price of a single ticket in 2023 is €6.75 ($7.40).
Note: This is our preferred way to travel to Barcelona.
By train: You'll find the station in Terminal 2. Trains run from El Prat to Barcelona every 30 minutes from 6:30 AM to 11:00 PM. Get the train from Barcelona to the airport (stop Aeropuerto) from either of these stations: Sants (Sants Estacio) or Passeig de Gràcia. There are metro stops close to the stations.
By taxi: Find the taxi stops in front of each terminal. A ride to/from the airport costs between €25.00 ($28.00) and €45.00 ($50.00).
By car: Just follow the signs for C-31 or C-32 that go toward Barcelona. The time to get to the city is approximately 20 minutes.
You can find more info about transportation between El Prat and Barcelona on the official airport website here.
An extensive network of buses crisscrosses Barcelona. With close to 100 lines, you can literally go anywhere by hopping on a bus. A single bus ticket costs €2.40 ($2.70), but you can get a T-casual card that has 10 journeys in Zone 1 for €11.35 ($12.80). You can use the card for bus, tram, and metro.
Note: Download the Barcelona bus map to plan your journey. 
Some means of transportation have FREE Wi-Fi. Most buses, as well as several metro stations, provide you with a free Wi-Fi connection. Its speed is decent. If you need to charge your cell phone, metro Line 2 has USB charging points in the trains and also at some stations.
There are night buses in Barcelona. If you like partying past midnight, and you'd still like to avoid splurging on taxis, don't worry. Barcelona maintains 17 night bus routes. With the exception of N0, all other routes go through Plaça de Catalunya. Use this link to consult the timetables of the night buses in Barcelona.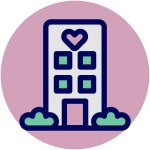 Where to Stay in Barcelona: Best Neighborhoods and Accommodation Spots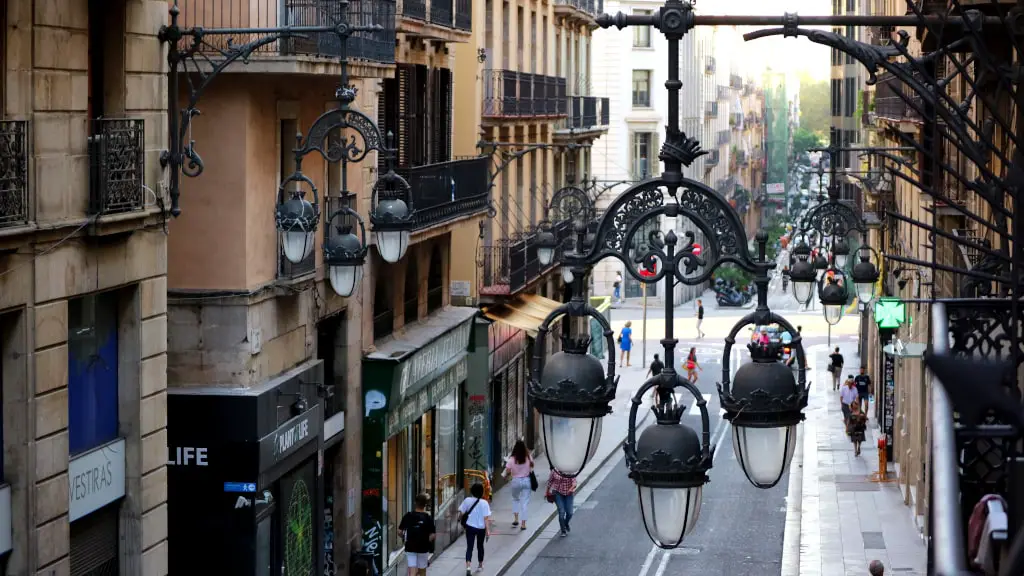 From shimmering beaches through a vibrant culinary scene to pulsating nightlife, the fascinating Catalonian capital attracts people from all around the globe.
Barcelona is one of our favorite cities in Europe. Every time we visit, we always get to the question, "Where to Stay in Barcelona?"
Choosing your accommodation in Barcelona can be a bit overwhelming at first due to the city's various neighborhoods. Say no more – we're here to help you!
In this section of our Barcelona travel guide, you'll find the best areas, neighborhoods, and accommodation spots.
The Charming Gothic Quarter (Barri Gòtic) – the Best Barcelona Area for History. Teeming with charm and captivating history, the Gothic Quarter has a past of over 2,000 years. The bustling Barcelona neighborhood prides itself on numerous places to visit, including charming cathedrals, narrow streets, trendy bars, and Catalan restaurants.Throw in artisans, flower stalls, and jewelry stores, and you'll begin to feel Barri Gòtic's unique charm.
The Mystical El Raval – the Best Barcelona Neighborhood for Tapas and Clubbing. Fancy beer, tapas, and buzzing nightlife? Then, you should check out El Raval. Often overlooked in the past, the area has become a must-visit spot for foodies and beer aficionados.An international melting pot of cultures, Chinese, Eastern Europeans, Filipinos, Pakistanis, and South Americans reside peacefully in this fascinating slice of Barcelona.
The Elegant Gràcia – the Best Barcelona Area for Architecture. Many of Gaudí's masterpieces, including Casa Vicens, Sagrada Familia, and Park Güell, call Gracia their home. For that reason, we've chosen this neighborhood as the best one for architecture lovers. But besides drop-dead gorgeous architecture, along Gràcia's 19th-century boulevards and pedestrian lanes, you'll find peculiar galleries, arthouse cinemas, and indie boutiques.
The Hipster Sant Antoni – the Best Barcelona Neighborhood for a Modern Vibe. Hip cafés and brunch places are mushrooming around the up-and-coming Sant Antoni area. Fancy a fancy donut, a hipster coffee bar, or a discount clothing stall? Throw in a host of second-hand stalls and centuries-old markets, and you'll picture what it's to walk around Sant Antoni. The area doesn't have notable landmarks, which makes it a great spot if you're seeking an escape from the crowds.
The Serene El Poble-sec – the Best Area to Feel Like a Local. If you wanna escape the city buzz and find some solace in charming squares, consider El Poble-sec. The place is quiet during the day but enlivens at night when all the bars open up at Carrer de Blai. Want some cheap tapas (check out Quimet & Quimet), vermouth pleasures, and to feel like a local? Then, this is your place to stay in Barcelona. Bonus – Montjuic Castle and the Magic Fountain are within a walking distance.
The Vast El Poblenou – the Best Barcelona District for Design Inspiration. Home to captivating design showrooms, the impressive Torre Agbar Skyscraper, and the futuristic Barcelona Design Museum, El Poblenou is your Barcelona neighborhood to stay at if you like modern looks. Hipster coffee bars, fashionable markets, and factories converted into tech offices add more color to this already lively area. Get an ice cream from one of the many vendors at Bogatell Beach and watch a volleyball game.
The Glitzy La Barceloneta – the Best Barcelona Neighborhood to Visit the Beach. If you're a beach bum, consider staying in La Barceloneta. One thing to have in mind, though – many locals live there and ferociously defend the area's tranquility. So, if you happen to find yourself partying until the small hours, try to keep it down a bit. Besides locals surfing or sunbathing, you'll also find many family-run restaurants in Barceloneta, which serve home-brewed beer and delectable local delicacies. Hop on the Port Cable Car from Montjuïc Hill to marvel at a gorgeous panoramic view of the neighborhood.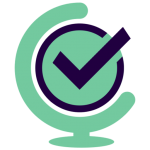 Which One Is Your Favorite Barcelona Travel Tip?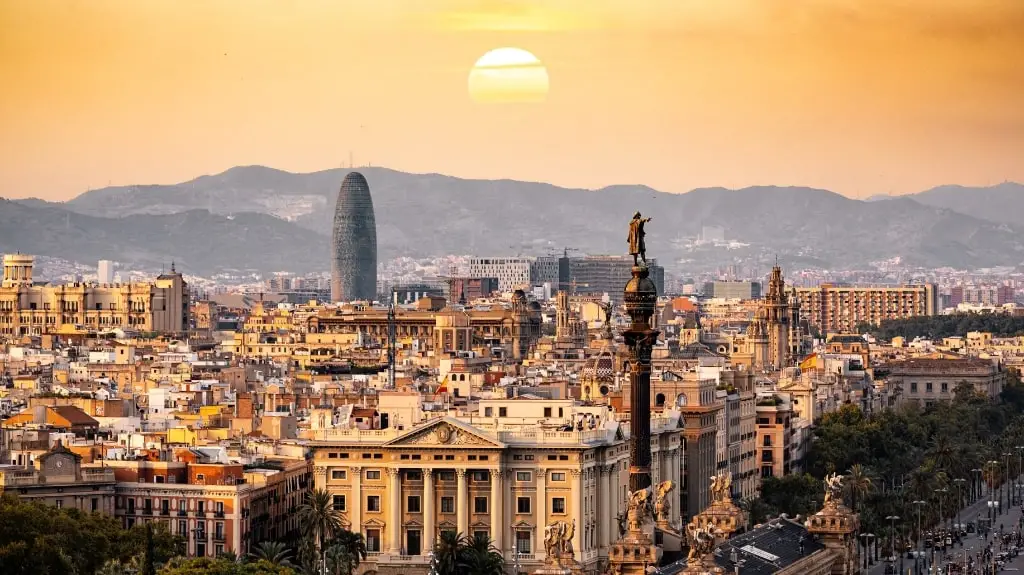 There you have it – all Barcelona travel tips that you need for a memorable visit.
Barcelona is enchanting all year round. The gorgeous Catalan capital enjoys a mild climate, which makes it perfect for every kind of traveler. We hope that you've enjoyed reading our Barcelona travel guide, and you're now better prepared to visit this fantastic city.
Just don't forget to stop from time to time, have a rest, and take in every inch of Barcelona's magnificence.
Now, we'd like to know:
When are you going there?
If you've already been to Barcelona, what impressed you the most?