London packs a powerful punch of parks, museums, landmarks, and restaurants.
If you don't mind mild rain, and you love exploring big, cosmopolitan cities, this article with 44 top London travel tips will help you enjoy the British capital in the best way possible.
From the tastiest fish to order with your chips to the fastest transportation you could use, and from the secret money-saving tips to the coolest neighborhoods to stay in, here are all our battle-tested tricks.
Use the navigation below for easier browsing.
Ready? Let's dive right in.
Start Planning Your Trip to London with Our BEST Recommendations:
⭐ Top Tours in London ⭐
📍 Westminster to Greenwich Cruise – the best way to admire the most famous sights of London is on a boat trip on the River Thames.
📍 Warner Bros. Studio Tour – a must-see for any fan! Go behind the scenes of the Harry Potter film sets and explore the magical props, costumes, and decors.
⭐ Best Accommodations in London ⭐
🏨 St Martins Lane – our top recommendation is this affordable, central 5* gem.
🏨 Number Sixteen Firmdale Hotels – an ultra-chic stay in the Chelsea area.
⭐ Easiest Transportation Options in London ⭐
🚍 The London Pass – enjoy big discounts, free travel, and entrances to top museums.
🚍 Discover Cars – compare and find the best rates for car rentals.
Note: This article contains affiliate links. In case you purchase something through one of these links, we may receive a small commission at no extra cost for you. Thank you for helping us keep creating the free content on this website!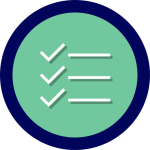 Preparation – Things to Do Before You Go to London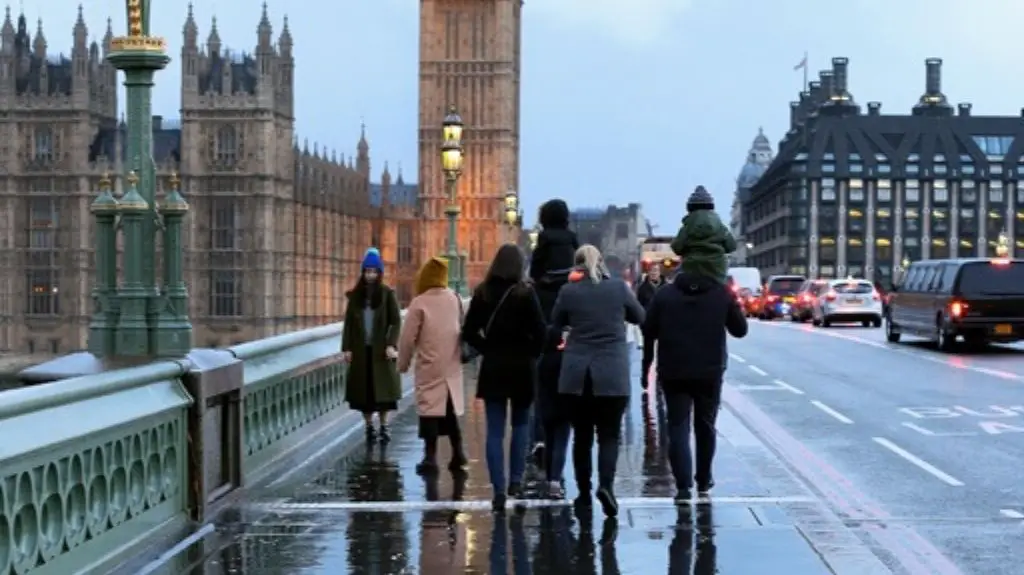 The capital of the United Kingdom is pretty easy and pleasant to explore, but some extra preparation never hurts. This section of our London travel tips will shed some light on that.
Pack your best rain shoes. This might seem obvious, but I didn't do it, expecting the rain would be as timid as a mouse. And when the torrential rains hit me, even my big umbrella didn't help. Be wise and pack waterproof shoes or be prepared to buy a pair in London. Not sure what else to prepare for your trip? Get our proven Travel Checklist.
Have a windproof umbrella. Speaking of umbrellas, have one with you. Just not the $2 type. Pack a robust one that's going to withstand the constant London winds. And preferably one that's automatic as you'll need to open and close it dozens of times a day.
Bring a travel adapter with you. The U.K. differs from most European countries not only by its currency, measurement system, and the side of the road they drive on but also by its electrical outlets. Getting a travel adapter will save your electronics from trouble. But don't sweat it if you forget – most hotels sell them for a couple of pounds.
Be prepared for a lot of parks. The thing I loved most about London was its numerous parks. The two that are a must-visit are Hyde Park and Green Park. You'll find both of them in the heart of London.
Order an Oyster card. You can get it via this website. The card costs a non-refundable £5, plus postage. Purchase it in advance of your trip to London, and you can begin exploring London from the moment you arrive. More London travel tips about Transportation are waiting for you below.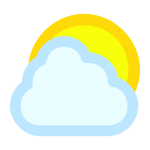 Weather – When Is the Best Time to Visit London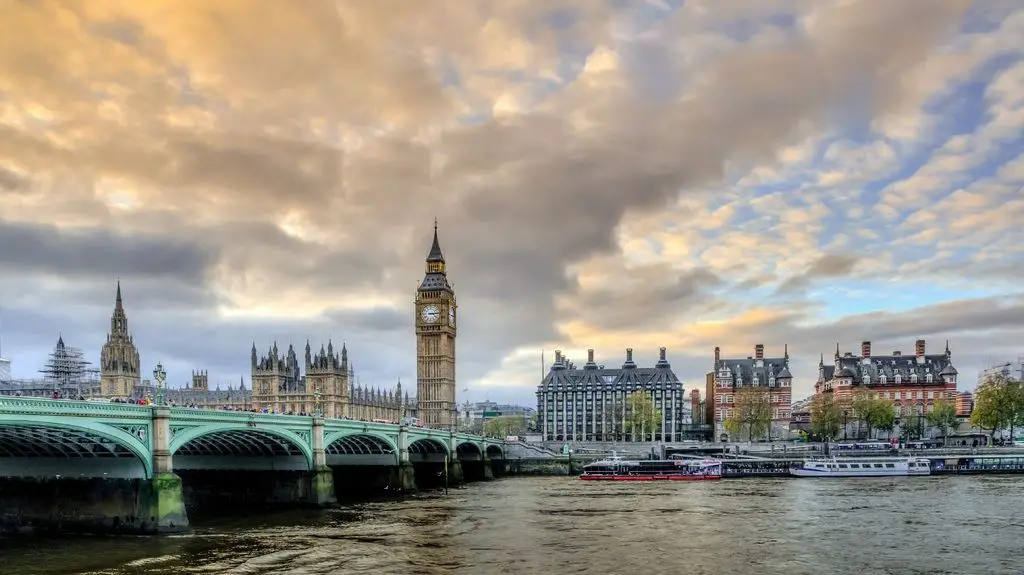 Planning goes a long way when you're preparing for a busy destination. And, boy, isn't London busy? However, there are certain periods when you won't need to bump into teems of people. Below, you'll find information about each season.
Expect light spectacles and low temperatures in winter. Save for the Christmas holidays, winters in London are not as busy as other seasons. However, they're wet, windy, and gray, so pack good shoes, wind-proof clothes, and a hat/scarf. If you happen to be arriving around Christmas, though, be prepared for throngs of people. For charming light spectacles, too.
Enjoy green parks and festivals in spring. Mild weather, longer days, a ton of greenery in the parks. What's more to ask, right? Spring in London is the best time to discover the city's numerous parks, commons, and city farms. There are many festivals and events, including Easter, Mother's Day, the Chelsea Flower Show, and the London Marathon.
Visit open-air festivals but beware of the crowds in summer. If it rains, it rains. And you get wet. This is just a part of the British summer fun. The best things to do in London in summer include many open-air activities, strolls by the river, visiting the city's urban beaches, and a host of music festivals. London gets seriously busy in July and August, so if you dislike crowds, better stick to September or other seasons.
The lovely colors make up for the rain in autumn. While summer might be merciful to Londoners in regards to rain, fall comes with generous amounts of precipitation. London's charm and the drop-dead gorgeous autumn colors make up for the shorter days and lower temperatures. The countless parks are a great escape from the city buzz. And if it starts raining, use the opportunity to get lost in one of the city's numerous museums.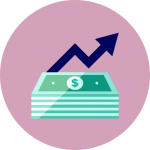 Money-Saving & Currency Tips: How to Save a Buck or Two
Let's face it. London might be slightly cheaper than Tokyo, New York, or Moscow, but it's expensive by most standards. However, if you follow our money-saving London travel tips, you can save a bunch or even get stuff for free. Read more below:
Thanks to Brexit, the exchange rate of the British pound is low. As of writing of this travel guide, £1 = $1.32. For travelers like you, this is great news, as you'll get more for your buck.
Most major museums and galleries in London are FREE. Yes, you read that right. London prides itself on hundreds of museums, and the most famous ones have free entrance. Bear in mind that if you're satisfied with your visit, you can leave a tip. Here's a list of all museums and galleries in London that are FREE of charge, and for more free things to do in London, check our separate post on the topic:
British Museum. Discover the fascinating history of humankind thanks to the mind-blowing collection of ancient artifacts at the British Museum.
Museum of London. Get lost in London's evolution from prehistoric times until today.
Natural History Museum. Admire awe-inspiring skeletons of a blue whale and dinosaurs.
Science Museum. Boasting 15,000+ scientific objects, this museum will play with your sanities thanks to its interactive displays.
Imperial War Museum. Like war movies? Well, why don't you "watch" the exhibits at the IWM London in real-time?
National Army Museum. Dip yourself in the history of the British armed forces in five galleries chock-full of peculiar objects.
National Maritime Museum. You'll find everything from ancient maps through epic sea battles to investigative expeditions in the National Maritime Museum in Greenwich.
Museum of London Docklands. Immerse yourself in the history of London as a port when the British capital dominated the seas in the 19th century.
Royal Air Force Museum. One of the best free London museums, the Royal Air Force Museum will enchant you with its number of fascinating aircrafts.
V&A Museum of Childhood. Wanna be a kid again? Pay the V&A Museum of Childhood a visit, and bring back sweet memories with thousands of objects from the 1600s until today.
Royal Academy of Arts. This gallery introduced free displays in 2018, including paintings by world-class painters, Greek and Roman statues, and sophisticated sculptures.
Victoria and Albert Museum. The museum prides itself on one of the largest collections of art and design objects worldwide. Find jewelry, photography, fashion, sculpture, and more.
Sir John Soane's Museum. Marvel at a gigantic collection of paintings, drawings, and antiquities at Sir John Soane's Museum.
Bank of England Museum. Explore how the British pound (sterling) evolved overtime at one of London's most peculiar museums.
Horniman Museum and Gardens. Fancy anthropology, natural history, and musical instruments in an eclectic fusion? Then, you have to visit the Horniman Museum and Gardens in Forest Hill.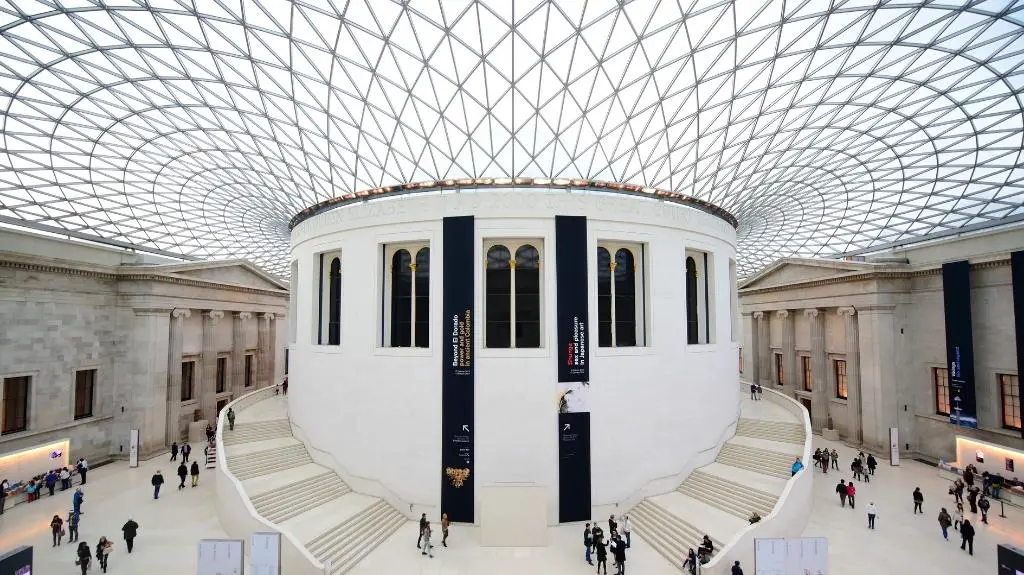 National Gallery. Admire 2,000+ masterpieces of European painters, including the works of Botticelli, Caravaggio, Da Vinci, and Van Gogh.
National Portrait Gallery. The National Portrait Gallery will fulfil all your portrait cravings, having the largest collection on a global scale.
British Library. If you love books, the British Library teems with literary treasures – both old and modern. Don't miss the Shakespeare's First Folio!
Tate Britain. From the 1500s until the present day, find exquisite examples of the finest British art in Tate Britain.
Tate Modern. A power station houses one of London's most famous galleries where world-class paintings coexist with performance art and stunning photographs.
Guildhall Art Gallery and Roman Amphitheatre. At this site, you'll find a collection of art treasures from 1670 to nowadays plus the ruins of a Roman Amphitheatre from the 2nd century CE.
Wellcome Collection. A combo of a museum and a library, the Wellcome Collection will fascinate you with its medical artefacts, as well as art and life objects.
Queen's House. Tulip Stairs? Check. Armada Portrait of Queen Elizabeth I? Check. Rare works of Greenwich from Lowry, Turner, and Canaletto? Check, check, check.
London Mithraeum. Bury yourself in ancient artefacts and Roman history at one of the best London museums.
The Wallace Collection. The drop-dead gorgeous building is a masterpiece in itself, but if you venture in, you'll be amazed by the Magnus opuses that await you in its galleries.
Whitechapel Gallery. As one of the finest London galleries, the Whitechapel Gallery has prepared for you contemporary art by upcoming and famous artists.
Serpentine Galleries. If you fancy modern art from international authors, check out the Serpentine Galleries situated in the heart of Hyde Park.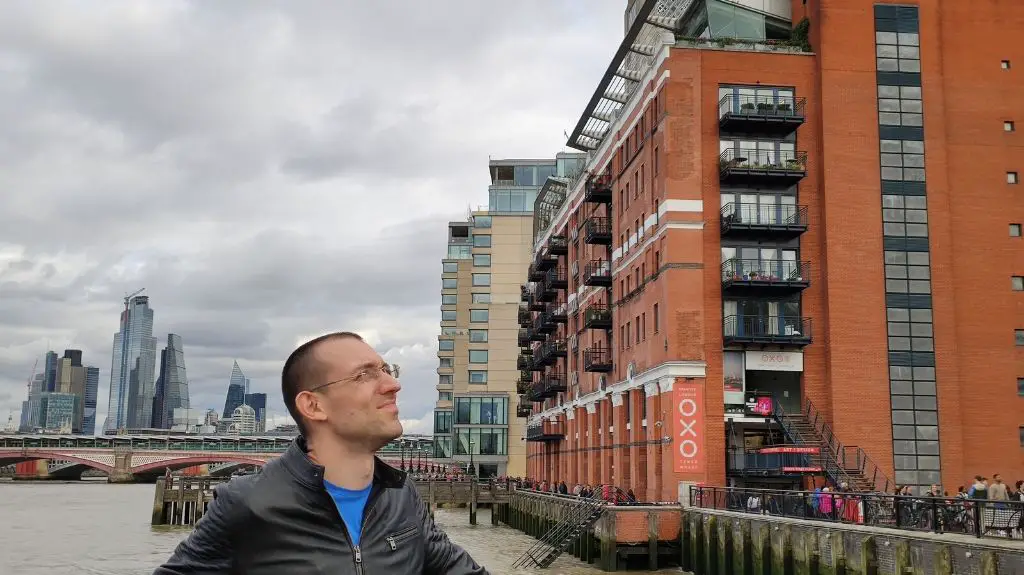 Warning: Last time I was in London, I visited the famous British Museum. I especially loved the Asian and Egyptian collections. However, in 78 minutes, I managed to see just 15% of the museum. That's how HUGE it is. Have that in mind when you make your plan for visiting London.
Get the London Pass. Nobody likes queuing. Save time and money and buy the London Pass. It grants you with FREE entrance to numerous attractions, including The Tower of London, The Shard, The London Bridge, The Westminster Abbey, and The London Zoo (to name just a few). You'll also be able to skip the lines at the gates.
Note: Before buying the pass, make sure you have time to visit at least three of the included 80+ attractions. Otherwise, it might be not worth the price. If you're visiting London for a few days, consider getting a multi-day pass. There are several options for that – The London Pass, London Explorer Pass, London City Pass.
Enjoy the best panoramic view of London for free. There's a way to avoid paying an entrance fee for visiting the Shard, London's tallest building. GŎNG Bar, located on level 52, is the highest hotel bar in Western Europe. Get a table, pay for your drinks, and you can have the fascinating view across the city for (almost) free. Neat, right? What's even neater – the panorama from the Shard is mind-blowing. Take a look: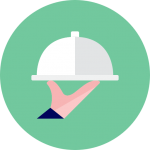 Food & Drinks in London: What You Shouldn't Miss Tasting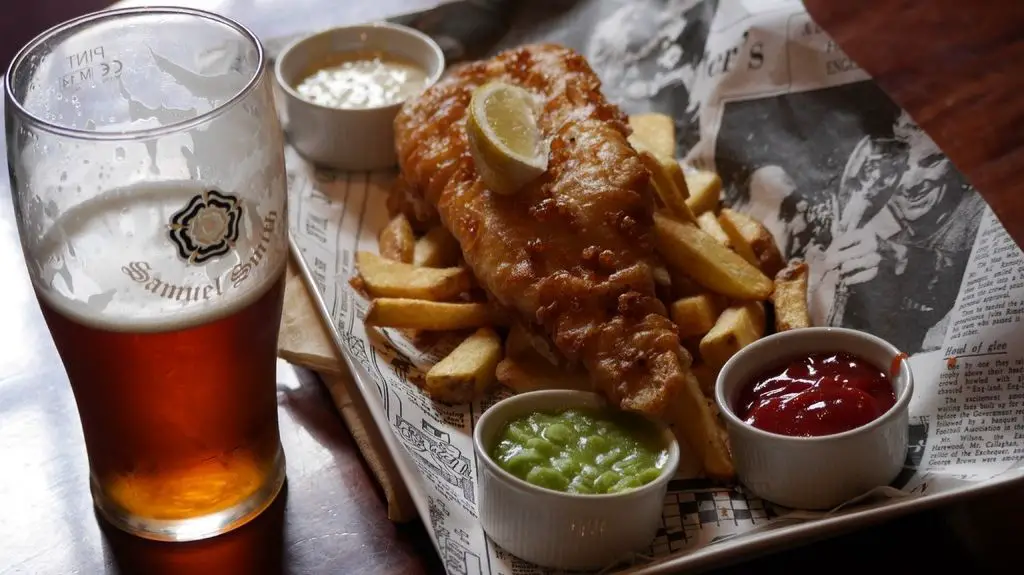 As one of the most cosmopolitan cities worldwide, London's culinary scene will seduce you with a wide-ranging mix of classic British and modern, international cuisine. Due to its ethnic diversity, the British capital offers you a fantastic fusion of multicultural tastes that will leave you wanting more and more.
Fish and chips is a must. If you really want to experience British cuisine, trying the U.K.'s most famous dish should be on your food list. Most restaurants will serve it, but I recommend visiting Poppies for the best fish and chips in town. Just remember that the vinegar, which comes with the dish, is for the fries. That's how the Brits eat them – soaked in vinegar.
Note: The best fish for the dish is haddock. Usually, in restaurants, they ask you what fish you'd like for your fish & chips. Now, you know what to order.
If you're looking for something other than fish & chips, don't you worry. London packs close to 40,000 restaurants. FORTY THOUSAND. From typical British pubs through a host of Italian and French bistros to numerous Asian restaurants, you'll find more than enough to satisfy your specific palate.
Enjoy delicacies during the Afternoon Tea. The famous British tradition is a great experience, which shouldn't be rushed. Plan a couple of hours to fully indulge into the English muffins, cakes, finger sandwiches, scones, and pastries.
Don't forget to try other typical English dishes, too. Here's just a short list to seduce your appetite:
Full English breakfast;
Pie and mash;
Bangers and mash;
Cockles;
Roast duck;
Beef Wellington;
Sunday roast with Yorkshire pudding;
Eton mess; and
Sticky toffee pudding.
The beer pint is BIGGER than in the US. The U.K. pint is 20 fluid ounces (568 ml), while the American one is 16 fl. oz (473.176 ml). The calculation of ounces is also different as fluid ounces on both sides of the Atlantic are not identical. The bottom line is this – you'll get around 25% more beer when you order a pint in London. The price starts from £5. Cheers!
The best Indian food outside of India is in London. Obviously, the place to try Indian food is India. But London prides itself on some of the best Indian restaurants. That's one of the craziest facts about London.
If you don't want to splurge on a restaurant meal, eat at one of the numerous markets. Here is a list of the best markets for street food in London:
Borough Market offers everything from cheese, meat, and olives through fruits and vegetables to chocolates.
Camden Market features all kinds of ethnic take-away street foods.
Maltby Street Market will seduce you with innovative take-away meals as well as many free food samples.
Southbank Centre Food Market has a huge collection of all types of street food carts.
Berwick Street Market will help your hunger with various take-away dishes.
Whitecross Street Market serves a wide variety of ethnic food.
Leatherlane Market sells fruits, vegetables, and affordable street food.
Brockley Market has stalls with fruits, vegetables, meat, ethnic cuisine, and seasonal treats.
Broadway Market vends fruits, vegetables, breads, pastries, and cakes.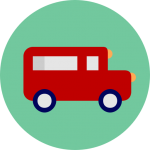 Traveling in London: Types of Transportation and Getting Around the City
London is one of the largest cities in Europe. As such, it has an extensive public transportation system.
The British capital is also one of only two cities in the world, served by six airports (the other one is New York). This section with London travel tips reveals the best options to travel in and around the U.K. capital.
Interesting Fact: If you're visiting London for several days and want to make the most of your trip, why not kill two – or more – travel birds with one stone? You can travel on a day trip from London to Paris or from London to Brussels and add another wonderful experience to your itinerary.
The best way to explore the city is on foot. In that way, you get to feel the charm of London. Walk in the lush parks, pass by gorgeous buildings, wander small quaint streets in the city center, and stroll the banks of the River Thames. You'll find plenty of landmarks and museums there. Just beware of the strong wind.
Use the Tube. The London Tube is the oldest underground system in the world. Its 11 lines have 270 stations throughout the whole city. Just be prepared for the crowds of 5+ million daily commuters.
Use your contactless bankcard to pay for public transport. You just swipe your credit/debit card, and the machines let you in. That's not the cheapest option, but it comes in handy when you're in a rush, and you don't know where exactly to buy tickets. Don't forget to swipe out when you're leaving the station, as it'll charge you the largest fare.
Get the Oyster Card. If you'd like to save some cash on transportation, instead of using your contactless card, get an Oyster Card. It'll save you up to 50% compared to single tickets. If you plan to use a lot of transportation, we recommend topping the card with around £10 per day.
Ride the only remaining historical double-decker route. Route 15 (Heritage) is the only line, which is still serviced by the iconic London red buses. It runs between Tower Hill and Trafalgar Square. One of the reasons these buses no longer serve more routes is their lack of wheelchair access. Below are the most interesting stops on the current Route 15. For the whole list, visit this website.  
Tower of London;
Monument Station;
Cannon Street Station (Here the route takes one of two alternatives, either towards Charing Cross Station or Holborn Station. Below is the route to Charing Cross Station. );
St. Paul's Churchyard;
St. Paul's Cathedral;
City Thameslink Station/Ludgate Circus;
Aldwych/Somerset House;
Charing Cross Station;
Trafalgar Square.
The other London buses routes are also a great way to travel around the city. Bear in mind that the drivers don't accept cash. So, you'll need either an Oyster card, a Travelcard, or a contactless debit/credit card. The fare is £1.50 (regardless of the distance you're traveling), and you can hop for FREE on unlimited buses or trams within an hour of starting your first journey. In other words, there's no distance limit, but there's a time limit.
Night buses run from 11 PM to 6 AM. If you party past midnight and the Tube is closed, don't worry. There are night buses that crisscross the capital until the regular public transportation starts running again.
The bus route network of London covers the whole city with 24-hour service. You can buy a One Day Bus & Tram Pass for £5, and there's no limit on the number of bus and tram journeys during that day (rides on the Tube are not included in the pass). If you're staying in London for a longer period, consider a 7-Day Bus & Tram Pass for £21.20.
Driving is on the left. This applies to the whole United Kingdom, including the British Isles. And unless you also drive on the left in your country, be cautious when crossing the street. There are signs on the road to further help you, but it's still confusing the first day or two.
Avoid the famous London cabs. You'll get almost anywhere in the city faster by public transportation. On top of that, London is known for the exorbitant taxi rates. The regular traffic jams will drive the price even higher and lose your precious time for exploring the city.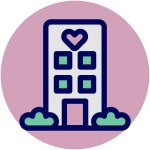 Accommodation in London: Tips for Finding the Best Room for Your Comfort Needs
London offers plenty of accommodation options for every traveler. From humble hostels with bunk beds or capsules through posh hotels to luxurious apartments from local hosts, one thing is certain – you'll find a bed to rest your body. Here are our London travel tips for choosing the best room for your comfort needs:
What are the best areas to stay in London? If budget is not an issue, and you'd like to choose your spot according to its location, here are the best locations in the city:
Soho – for nightlife;
South Bank and Bankside – for sightseeing;
Marylebone and South Kensington – for families;
Mayfair, Marylebone, and South Kensington – for romantic getaways;
Camden – for a local vibe;
Covent Garden, Leicester Square, and Soho – for walking; and
Covent Garden – for food and restaurants, as well for first-time visitors.
Hotel Types in London
With its 1,500+ hotels, London will surely live up to your hotel craving. From budget bed & breakfast through mid-range to upscale hotels, there's something for every wallet.
1-star hotels. Hotels with 1 or 1.5 stars are basic, but they usually offer FREE breakfast. Prices start at $20-25 per night.
2-star hotels. Hotels with 2 or 2.5 stars have higher standards of hospitality, cleanliness, and maintenance. Most of them offer complimentary breakfast. Prices start at $45-50 per night.
3-star hotels. Hotels that have 3 or 3.5 stars come with room service during daytime and evening, Wi-Fi in public areas, internal telephone system, and a complimentary breakfast. Prices start at $65-70 per night.
4-star hotels. Hotels that are 4 or 4.5 stars offer 24/7 room service, Wi-Fi in bedrooms, higher staffing levels, and other enhanced services, including afternoon tea, meals at lunchtime, and luggage assistance. Prices start at $85-90 per night.
5-star hotels. Hotels with 5 stars are open all-year round, have proactive service & customer care and multilingual receptionists, and offer many enhanced services. These include concierge, escort to the room, valet parking. In five-star hotels, you'll also find a spa, a business center, a second dining area, and a permanent luxury suite. Prices start as low as $115 per night, and can be as high as $900 or more.
*According to Research on Booking, Hotels, and Kayak. Prices vary greatly depending on location and season.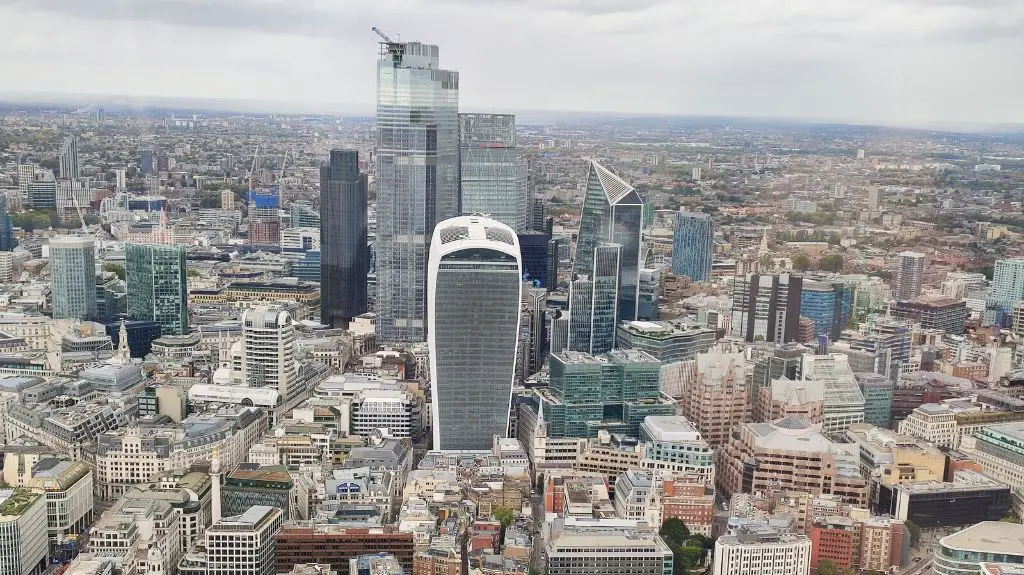 Hostel Types in London
As a city that welcomes 20+ million tourists annually, the British capital packs a diverse punch of hostel options, too.
There are 150+ hostels in London. For whatever reason you fancy visiting hostels, don't you worry – London has a host of them.
Prices vary depending on location. As you can imagine, the hostels in London's center are pricier. But if you're looking for a more budget option, the lowest price you can find is as little as $10 per night, with $25 as an average (based on Booking prices).
There are student and YHA hostels in London. They are perfect for mingling with other travelers. These types of hostels usually have dorms with common bathrooms, so if you're seeking some quiet time, go for a London hostel that has private rooms and en-suite facilities.
Are hostels safe in London? You might be wondering "Are London hostels safe"? In general, they are. But since they're a shared accommodation, a little extra security goes a long way. If you're concerned about your belongings, opt for a hostel that offers lockers (most do).
Other Accommodation Options in London
There's Airbnb in London. Airbnb has become a popular option for many travelers around the globe. And London is no exception as it offers plenty of locations to choose from. Just remember to research your place well to avoid any unpleasant surprises.
Apartments. These fully-furnished, self-catering accommodations are perfect for brief visits. Apartments and short-stay studios come with 1-, 2-, or 3-bedroom selections in various spots around London. If you don't mind a little self-care and you love preparing your own breakfast, next to Airnbnb, this is your best option.
University rooms. These are an amazing bang for your buck and you don't need to be a student to book a stay. This type of guest accommodation is a great alternative to staying in a cheap London hostel, hotel, or bed & breakfast. University rooms can also be outside university campuses – in London's modern and historic residences – often offering FREE Wi-Fi, gym access, and more conveniences.
Longer stay? Check out spotahome.com. If you're searching for mid- to long-term accommodation, make sure you check out the booking platform spotahome.com. The site owners check all properties on the website and take their own photos, including virtual tours of the accommodation. Plus, they offer very solid guarantees. For instance, if the landlord cancels your stay at the last minute, they relocate you or help you with hotel costs (if needed).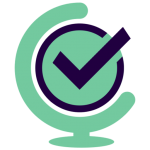 What Are Your Favorite London Travel Tips?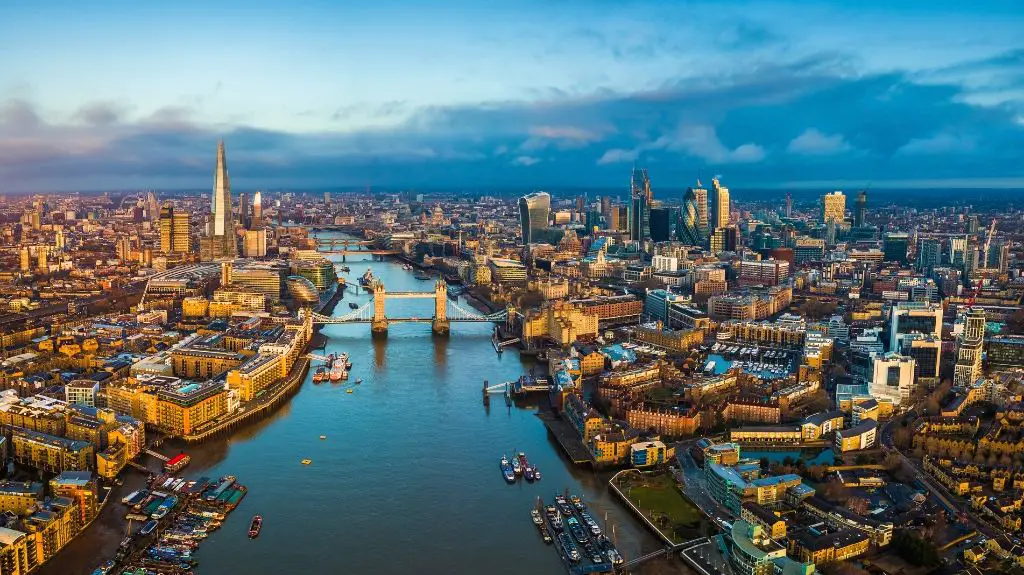 There you have it – all London travel tips that you need for a memorable visit.
If you exclude the crazy crowds and the (almost) constant rain, London is tons of fun. I know for certain that I'm going back.
I loved the British capital, and so would you, especially now that you know these 44 insider London travel tips.
Bookmark this page or pin the image below, so you can revisit it.
Start Planning Your Trip to London with Our BEST Recommendations:
⭐ Top Tours in London ⭐
📍 Westminster to Greenwich Cruise – the best way to admire the most famous sights of London is on a boat trip on the River Thames.
📍 Warner Bros. Studio Tour – a must-see for any fan! Go behind the scenes of the Harry Potter film sets and explore the magical props, costumes, and decors.
⭐ Best Accommodations in London ⭐
🏨 St Martins Lane – our top recommendation is this affordable, central 5* gem.
🏨 Number Sixteen Firmdale Hotels – an ultra-chic stay in the Chelsea area.
⭐ Easiest Transportation Options in London ⭐
🚍 The London Pass – enjoy big discounts, free travel, and entrances to top museums.
🚍 Discover Cars – compare and find the best rates for car rentals.
Now, we'd like to know:
When are you going there?
If you've already been to London, what impressed you the most?