EU, NATO, Benelux…
Beer, cheese, chocolate…
Plastic, saxophone, Body Mass Index…
All these and many more are associated with a country that's smaller than the size of Hawaii.
In this article, you'll find 44 fun and interesting facts about Belgium. They're divided into five sections, so you can easily jump to the ones you like the most.
We suggest you go through them all as each one is worth knowing – be it for fun or to beat your friends at quiz night.
Ready?
Let's dive right in.
Start Planning Your Trip to Belgium with Our BEST Recommendations:
Top Tours in Belgium
Best Accommodations in Belgium
Easiest Transportation Options in Belgium
Note: This article contains affiliate links. In case you purchase something through one of these links, we may receive a small commission at no extra cost for you. Thank you for helping us keep creating the free content on this website!
Crazy Facts About Belgium Which You Won't Believe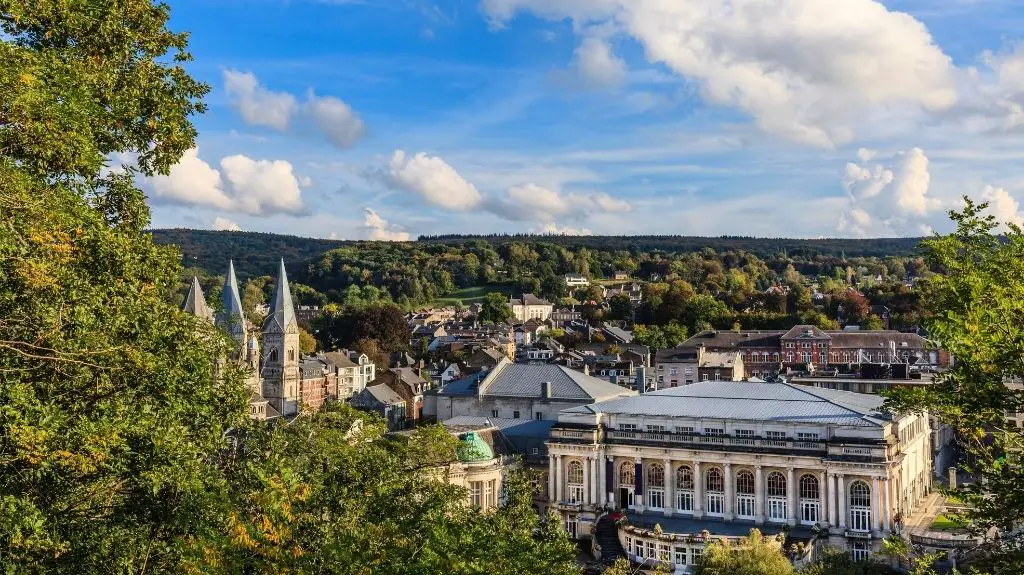 The following section will show you unbelievable facts about Belgium you might have never heard of. Dig in slowly and share them with your friends afterward, will you?
We owe "spa" to the Belgians. Spa might be a tiny town in Belgium. But that's where the word spa comes from. Back in ancient times, Romans used to visit the settlement to bathe in the famous cold springs. They did that for health and healing purposes. Or at least that's what they said… 😉
New York City was founded by a Belgian. One of the world's most important cities – New York – owes its creation to a Belgian man. Peter Minuit joined the Dutch West India Company and traveled to the Americas searching for tradable goods. When he arrived in America, he got into discussions with the local native tribes along the Hudson River. Eventually, he bought the land of Manhattan – one of the most expensive areas in the world nowadays. The price? Just 60 guilders, or $1,500 in today's money.
Belgium holds the world record for the longest period without a government. You might think Iraq ran much longer, but the Iraqis "spent" only 289 days government-less compared to Belgium's 541 days without official administration. That fact didn't stop the latter to preside over the EU for six months during the same year – 2010.
Belgium ruled a colony, which was 80x bigger than its size. Belgian Congo, located in Central Africa, was part of the Belgian Colonial Empire from 1908 until 1960. That's where Belgium sourced a big chunk of its diamonds.
Jazz wouldn't be jazz without the Belgians. In 1846, Adolphe Sax, a Belgian instrument maker, created the saxophone. Imagine what jazz would be like without the mellow sound of a saxophone. Hits like Baker Street and Careless Whisper wouldn't probably have been born.
Note: Other prominent Belgian inventions are the Body Mass Index (BMI) and plastic.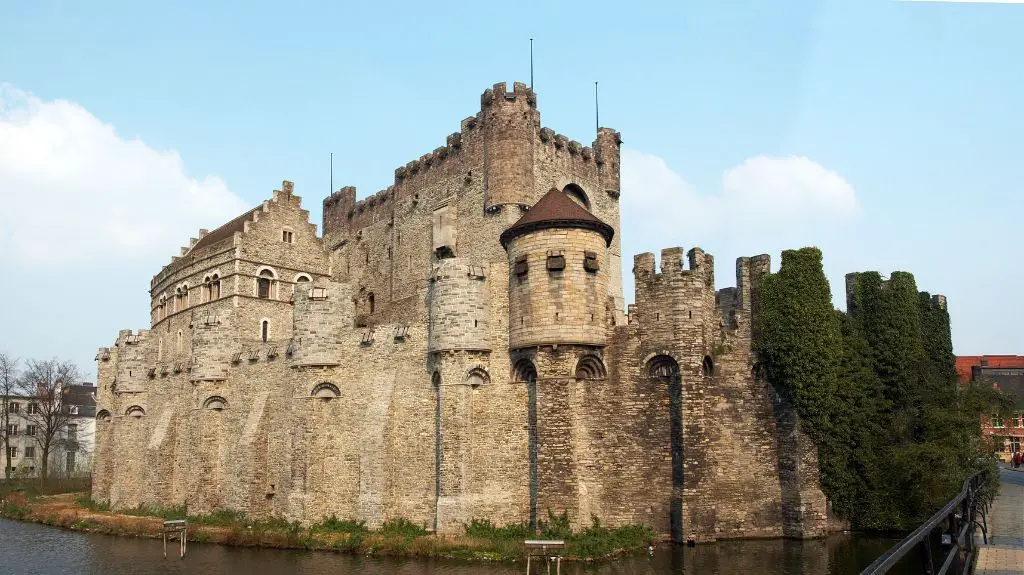 Cricket is not English? A sport that's so quintessentially British that they're one of the few Europeans who play it. Yet the classic game is a thing today thanks to Belgium. A study by an Australian researcher recently discovered an evident reference to cricket in the 16th-century work of John Skelton, an English poet. In his 1533 poem, Skelton refers to weavers from Flanders, the northern part of modern Belgium. This adds weights to the claims that the immigrants brought cricket with them and played it on fields close to their sheep, using shepherd's crooks as bats to strike the ball.
Highways in the country are lit at night. Belgian authorities like to spoil their citizens, that's for sure. Scientists claim the highway system is so bright at night that you can see the lights from the moon. We haven't been to the moon yet, so we can't support this claim. But you can go and see for yourself 😉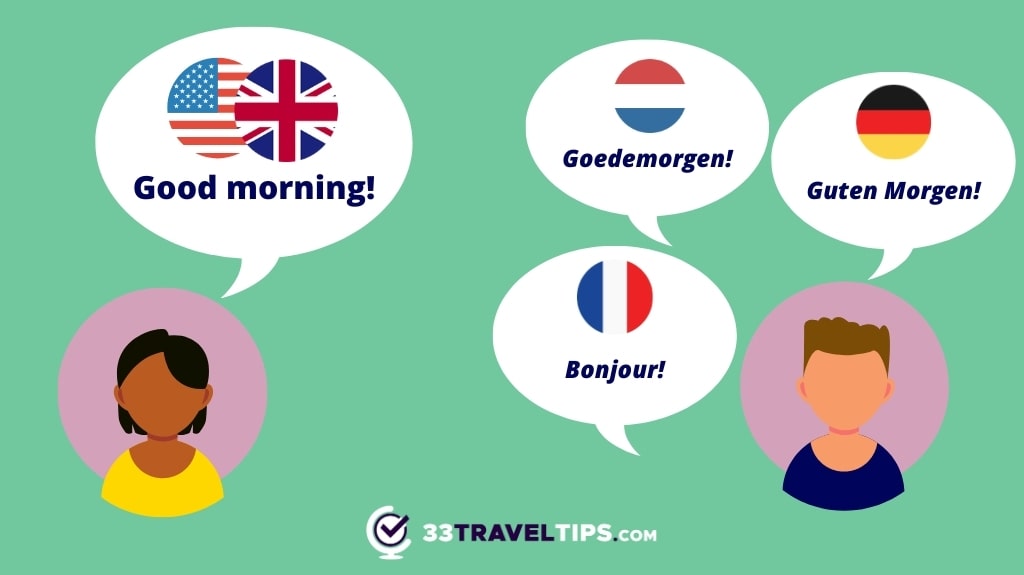 Belgium has three official languages, and none of them is Belgian. Two are predominant – Dutch (or Flemish) in Flanders, and French in Wallonia. In a small part of the country – the eastern Liège province – people speak German.
Two castles per village? Belgium prides itself on having the greatest number of castles per square mile in the world. If you love medieval castles, the Belgian countryside is the place to be. Don't miss the Gravensteen Castle in Ghent. It offers a stupendous vista of the city. 
The Law Courts of Brussels is the biggest courthouse in the world. The Palace of Justice of Brussels currently measures 520 by 490 ft. (160 by 150 m) and has a total grand surface area of 280,000 sq. ft. (26,000 sq. m). This makes it larger than St. Peter's Basilica in the Vatican. Since the courthouse sits on a hill, there's a difference of 66 ft. (20 m) between the lower and upper levels.
Interesting Facts About Belgium and Its Wonderful Cities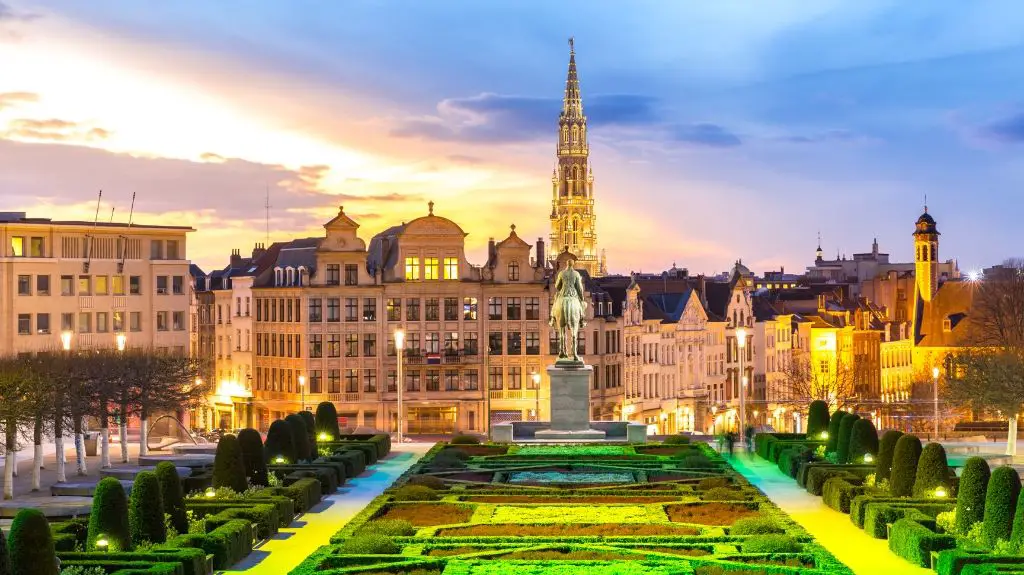 Belgium might be small, but it's jam-packed with noteworthy facts about the country itself and its great cities. Find them below:
Brussels is the capital of Belgium and its largest city. In January 2020, its urban agglomeration was 1,830,557, or close to 20% of the population of the country. Brussels is not only the capital of Belgium but also the unofficial "Capital of the European Union". That moniker is due to the amassment of EU institutions in the city.
Most Belgians live in cities. 98% of the 11.6 million people who comprise the Belgian population reside in cities. When Svet lived in Belgium, he'd hop on a train and travel for hours in Flanders without ever spotting empty places. That's how urbanized the country is. In fact, it's the most urbanized nation in Europe.
It's among the most densely populated countries in Europe. Belgium is the sixth most densely populated country on the Old Continent – after Monaco, Malta, Vatican City, San Marino, and the Netherlands. Belgium's population density is 973 people per sq. mi (375.52 per sq. km).
The majority of Belgium is Roman Catholic. However, close to 1/3 of all Belgians are nonreligious. Muslims, Protestants, and Jewish people take up 4%, 2%, and 1% of the population respectively.
It rarely snows. While in the Ardennes region, snow precipitations occur on 30 to 35 days, the Flanders sees fewer than 15 days of snow on average. The seacoast gets even less snow. This temperate, maritime climate makes Belgium good for traveling during most of the year. Bringing an umbrella wouldn't hurt, though. 😊
Belgium is predominantly flat. Hop on a car or a train and travel through Flanders, and you won't spot a hill for hours. That region is part of the so-called "Low Lands". The Netherlands belongs to it, too. However, the southern part of the country is home to the Ardennes Hills. The maximum elevation there is 2,277 ft. (694 m) at Botrange. Still not high enough to top Burj Khalifa, the world's tallest building, which stands at 2,716 ft. (828 m).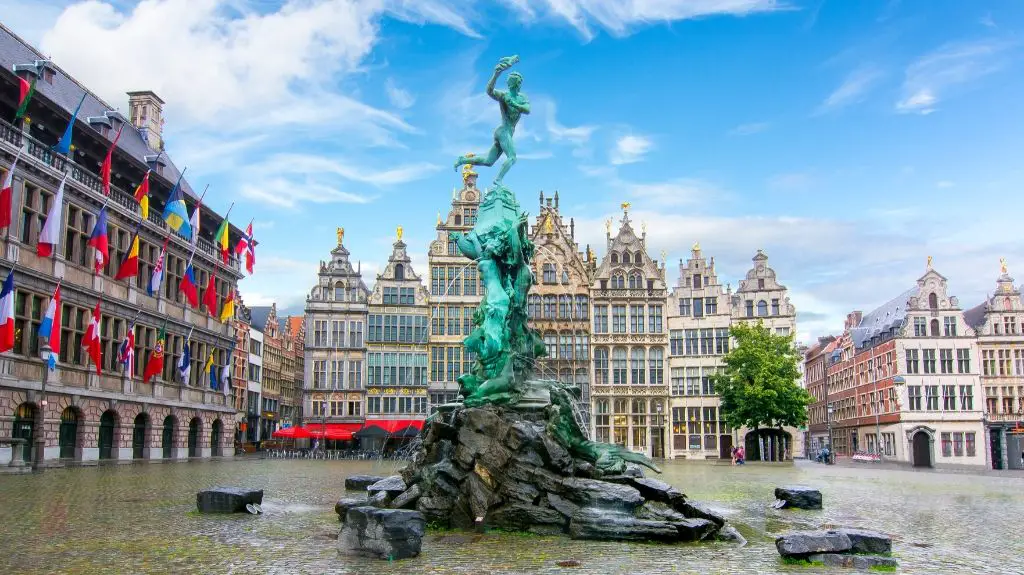 Antwerp is the diamond capital of the world. Belgium's second-largest city might not be as famous as Brussels, but it boasts a rich history and prides itself on being the diamond capital of the world. In fact, nowadays, the city polishes and shapes 85% of the world's rough diamonds before they go to stores. Insane, isn't it?
Belgium is home to the headquarters of some of the largest international organizations. The head offices of the North Atlantic Treaty Organization (NATO), as well as many European Union (EU) institutions, are either in or near Belgium's capital – Brussels. The country is also a member of Benelux – an economic union with the Netherlands and Luxembourg.
Brussels takes the second place after New York City in terms of international presence. The Belgian capital is home to 120 international governmental organizations, more than 1,400 non-governmental organizations (NGOs), and 180+ embassies that employ over 3,000 diplomats.
Belgium experiences some of the most congested traffic in Europe. The country's biggest cities – Brussels and Antwerp – are the two most congested cities in Europe. Commuters to these cities usually spend more than 80 hours per year in horrible traffic jams. Two major reasons for the crazy traffic include the fact that people live too far from work and the unattractive transport alternatives.
Coast Tram is the world's longest tram line. The Kusttram runs on the Belgian coast from De Panne (near France) to Knokke-Heist (near the Netherlands). The tram length is 42 mi (68 km). There are 68 stops, approximately at every km traveled. The tram does a round-trip in approximately 2:20 hours.
Antwerp is Europe's second harbor in terms of goods handled. It's only preceded by Rotterdam in the Netherlands. The ports of Antwerp and Bruges deal with over 80% of Belgian maritime traffic. What's even more peculiar, both cities are river ports, not seaports. If you're in Antwerp when you visit Belgium, don't miss the harbor. It's amazing.
Mind-Blowing Historical Facts About Belgium You'll Want to Share
The following section will boggle your mind with crazy historical facts about Belgium. After you get through them all, spend a minute sharing the best ones with your friends.
Belgium got its name from the Romans. The sovereign nation of Belgium is a little over 200 years old. However, the name "Belgium" dates back to ancient times. 2,000 years ago, it was a conglomerate of different tribes. When Julius Caesar came to conquer the northern part of Gaul (a territory between modern-day France, Belgium, Luxembourg, and the Netherlands), he decided to make a differentiation between the peoples living there. The tribe that lived in modern-day Belgium was called Belgae. The Romans called the province where the Belgae resided Belgica. Later in history, it became Belgium.
The Belgian landscape used to be a key European battleground for several centuries. In modern times, these include the Battle of Waterloo in 1815 and the two World Wars. That explains why the steel industry thrived in the country in the first few decades of the 20th century.
Some of the world's best painters come from Belgium. These include Peter Paul Rubens, René Magritte, Paul Delvaux, James Ensor, Jan Van Eyck, and many, many others. In fact, Rubens is considered to be one of the greatest artists of all time.
It was the first country in continental Europe to undergo the Industrial Revolution. In the early 19th century, Belgium became the first country to join the ranks of the British Empire where the Industrial Revolution began. The cities of Liège and Charleroi quickly developed mining and steelmaking. The industries thrived until the Second World War and made Belgium one of the 3 most industrialized countries in the world from the 1830s until the 1910s.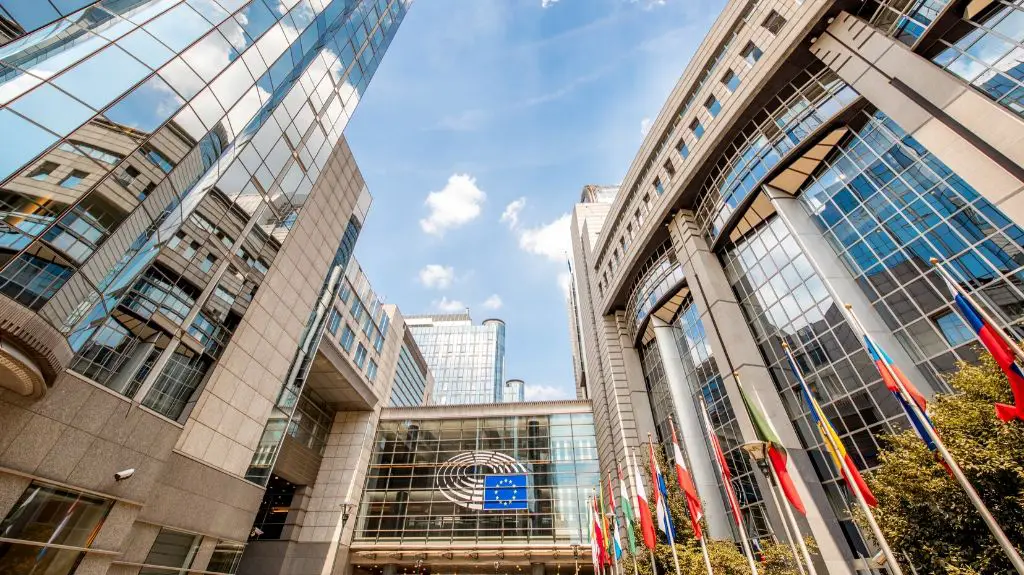 We owe the Big Bang theory to a Belgian. That's certainly among the most interesting facts about Belgium. Georges Lemaître, a Belgian priest, used Albert Einstein's revolutionary theory of general relativity of cosmology. In 1927, Lemaître developed the "Big Bang" theory idea at the Catholic University of Louvain. In 1933, Einstein and Lemaître went to California to attend a series of seminars. After Georges Lemaître shared his theory with the participants, Einstein stood up, clapped, and supposedly said, "This is the most detailed and satisfactory explanation of creation which I've ever listened to."
Belgium erected Europe's first skyscraper. The Boerentoren in Antwerp stands at 315 ft. (96 m). By today's standards, the edifice might not even qualify as a highriser. But it's still Antwerp's tallest building to date. The KBC Tower (a.k.a. Torengebouw) was the highest building on the old continent until 1940 when the Italians opened the Terazza Martini Tower in Genoa.
Belgium is one of the EU's founding members. The country founded the European Union, along with West Germany, France, Italy, Luxembourg, and the Netherlands in 1957. No wonder that the capital city, Brussels, is home to a swarm of European institutions. The country is also a founding member of WTO, OECD, NATO, and the Eurozone.
Belgium was the second country worldwide to legalize homosexuality. Same-sex marriage became a thing at the beginning of the 21st century with the Netherlands decriminalizing it in 2001. Belgium followed suit and gave equal rights to gay couples in 2003. But that's not nearly as impressive as the fact that it allowed same-sex relations back in 1795.
Food Facts About Belgium That Will Make You Book Your Flight ASAP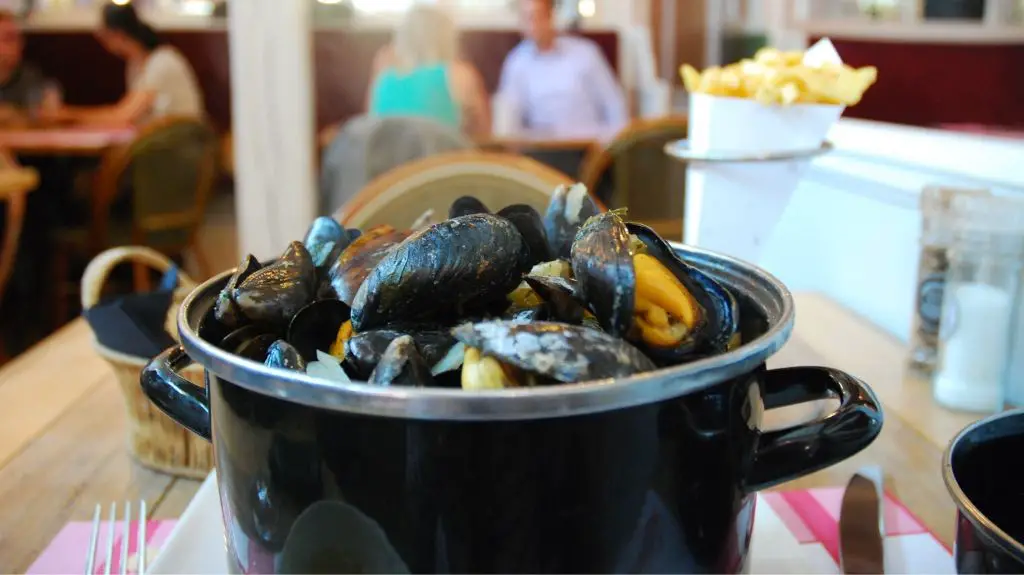 Did you know that you can find 30+ types of waffles and 10+ types of potatoes in an average Belgian supermarket? The number of different beer types might be twice as much! Check out these surprising food facts about Belgium.
It was NOT the French who invented the French fries. Yes, French fries owe their creation to the Belgians. In the country, you can find probably the world's best fries. And they're everywhere. Every single town or village has at least one fritkot – a van or a kiosk that offers fresh fries. Locals douse them in various sauces, with mayo being the most famous accompaniment. Order a Belgian beer and eat your heart out.
The world's best mussels come from Belgium. The small coastal town of Oostende supplied royal folks like Napoleon Bonaparte with fresh mussels during the 19th century. The Oostende mussels are renowned worldwide. They're a must-try dish when you're in Belgium. The dish comes with abundant amounts of fries.
You can spend 6 years drinking beer in Belgium and never have the same beer twice. According to most sources, the number of Belgian beers is more than 2,200, with approximately 300 active breweries in 2018. Svet spent a year living in Belgium, yet he only got to taste around 50 beers.
Tip: Go to Delirium Café in Brussels where they serve at least 2,004 beers from across the globe. It holds a Guinness World Record for that whopping selection. When there, take a look at the ceiling. You'll be in for another pleasant surprise.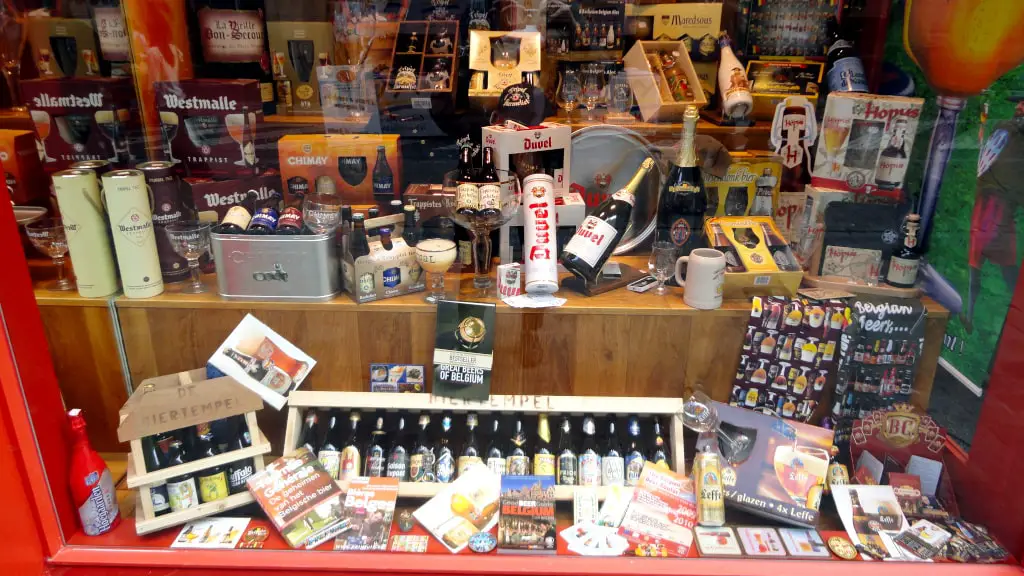 Every Belgian beer has its own, special glass. Locals are adamant about serving Stella Artois in a Stella Artois glass, Duvel in a Duvel glass, and Chimay in a Chimay glass. Having a Belgian beer in the wrong glass is

unthinkable

in Belgium. Expect your beer to arrive in goblets, chalices, and other peculiar glass shapes.
Children consumed light beer at school lunches in the 70s. From the previous two points, it's evident that Belgians worship beer. But did you know that in the 1970s, it was acceptable for children to drink a light "table beer" at school? Authorities then replaced it with soft drinks. Since the new millennium struck, many organizations tried to get this custom back. They supported their claim by saying that beer is healthier than many fizzy drink varieties, including juices, which cause all sorts of illnesses like diabetes. That's certainly among the most bizarre Belgium facts.
Belgium produces world-class chocolate. Mouth-watering waffles, scrumptious fries, amazing beer, and now world-class chocolate? You gotta be kiddin' me! No, we're not. In fact, Svet believes Belgian chocolate is the best on the planet. But don't take his word for it. Belgium is famous for its more than 2,000 chocolatiers in the country. You can't go wrong with Neuhaus, Guylian, Leonidas, and Côte d'Or.
Cheese in monasteries? Yes, sir! Locals started the production of cheese in abbeys and monasteries in the Middle Ages. Many of the abbeys have given their name not only to cheeses but also to beers (e.g. Chimay, Maredsous, and Westmalle). Get some cheese, a cone of fries, a fragrant beer, and have a powerful foodgasm.
Fun Facts About Belgium That Can Produce a Smile on Your Face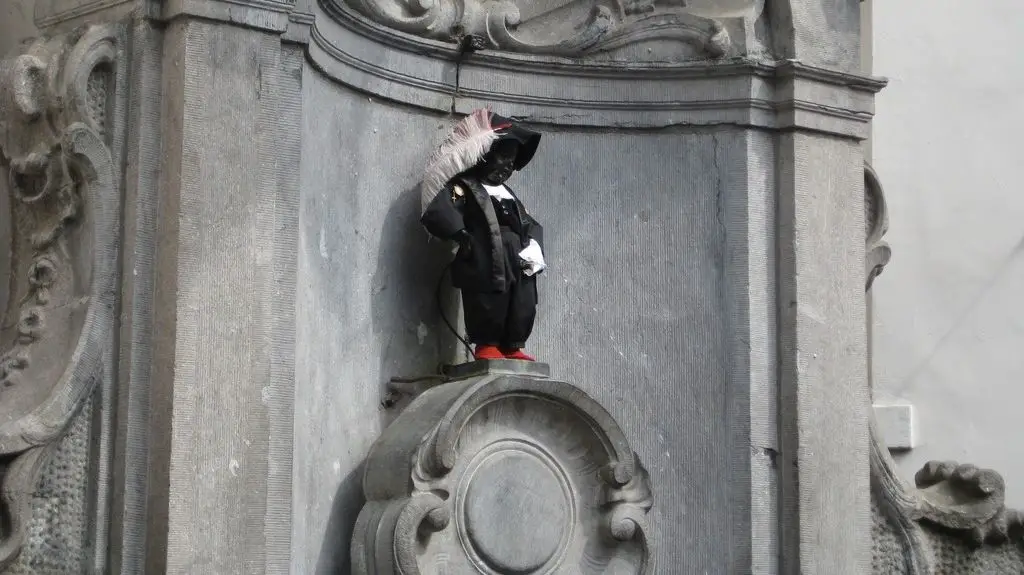 The following section consists of fun facts about Belgium that will entertain you. Dig in slowly.
The national symbol of Belgium is a urinating boy. It goes by the name of Manneken Pis. You can find the small statue near the Grand Place in Brussels. The small boy has thousands of different costumes, so you have a high chance of seeing him dressed in something eye-catching. He even has his own dresser.
Some of the world's most famous comic strips originate in Belgium. The Smurfs? Belgian. The Adventures of Tintin? Belgian. Gaston, Lucky Luke, Spirou et Fantasio? Belgian, Belgian, Belgian. Along with France, Belgium played an important role in the development of European comics.
Belgians don't like staying in a marriage. With a 70% divorce rate, Belgium ranks first in Western Europe and third in Europe – behind the Baltic countries of Latvia and Lithuania. 2/3 of all Belgian marriages happen between first-time couples. That might explain the high percentage of divorces…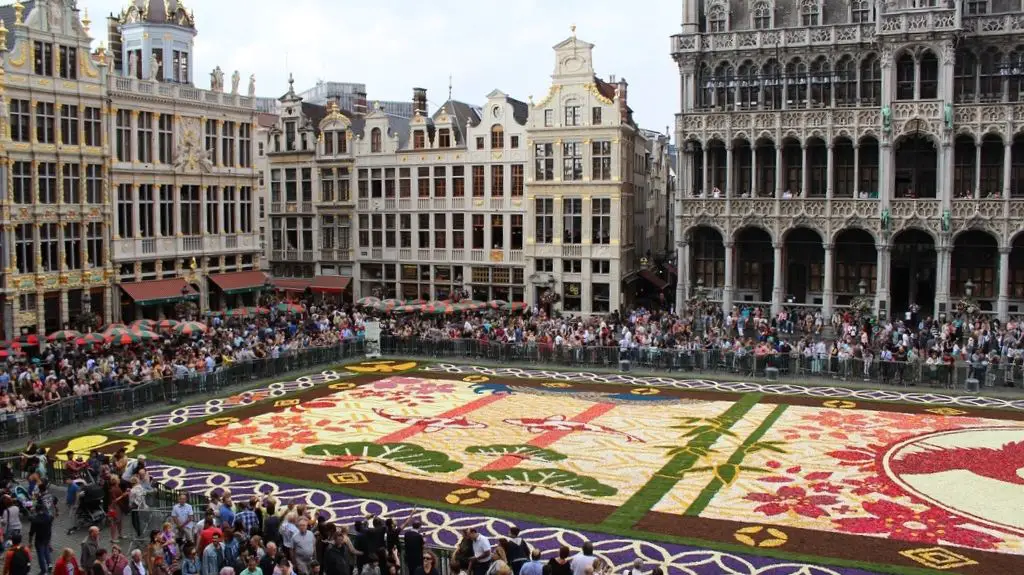 Flower carpet, anyone? Belgians love both carpets and flowers. So, they decided to combine their two affections into one – a flower carpet. You can marvel at one of the most gorgeous flower creations in the world at the Grand Place in Brussels. Prepare yourself for a heart-stopping event!
Belgium holds the world record for the export of billiard balls. The country produces close to 80% of the world's supply. Founded in 1923, Saluc AC owns a chemical plant that makes phenolic resin. It gives the billiard balls their high-gloss, rock-hard finish.
Belgium secured most Tour de France cycling victories after France. The list of famous Belgian cyclists includes Philippe Thys and Eddy Merckx. Eddy was also among the few people who won the tour on his very first attempt.
Belgium is home to some of the world's best music festivals. Tomorrowland is by far the biggest one. In fact, it's the largest in the world. Nowadays, it takes place not only in Belgium but also in other countries like the U.S., Australia, Brazil, and France… More than 200,000 people attend the event every year. Getting hold of tickets is next to impossible as they sell out in minutes. Other famous festivals are Rock Werchter, Brussels Summer Festival, Pukkelpop, and I Love Techno.
44 Belgium Facts – The Crazy, the Interesting, and the Mind-Blowing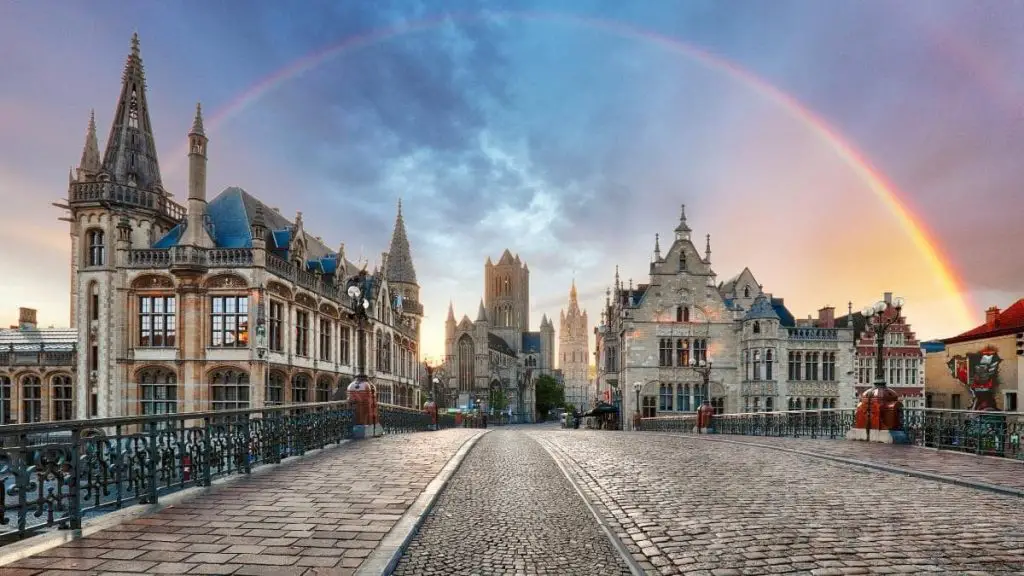 There you have it – 44 fun facts about Belgium.
They were all worth reading, right?
Regardless of your answer, one is for sure:
You'll have a great time visiting the country and learning about all its peculiarities. And rewarding yourself with world-class beer, mouth-watering fries, and chocolate-doused waffles.
Start Planning Your Trip to Belgium with Our BEST Recommendations:
Top Tours in Belgium
Best Accommodations in Belgium
Easiest Transportation Options in Belgium
Now, we'd like to ask you:
What's your favorite fact about Belgium?
Let us know by leaving a comment below.