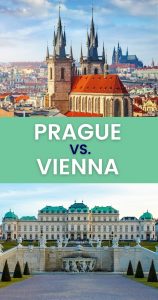 If you're wondering whether you should visit Prague or Vienna for your next cultural endeavor, this comparison will help you pick the best destination for you.
On one hand, you should visit Prague for its historical landmarks, modern architecture, and unforgettable beer experience. Vienna, on the other hand, will seduce you with its variety of museums and galleries, royal palaces, classical balls, as well as coffee and wine culture.
Each capital offers a ton of amazing attractions, so the choice isn't easy. Of course, if your time and budget allow it, you should travel to both.
However, if that's not the case, we have another solution. Below, you'll find the reasons to visit Prague vs Vienna, so you can best select which one suits your travel style better.
Ready? Let's dive right in!
Note: This article contains affiliate links. In case you purchase something through one of these links, we may receive a small commission at no extra cost for you. Thank you for helping us keep creating the free content on this website!
Where to Travel to – Prague or Vienna?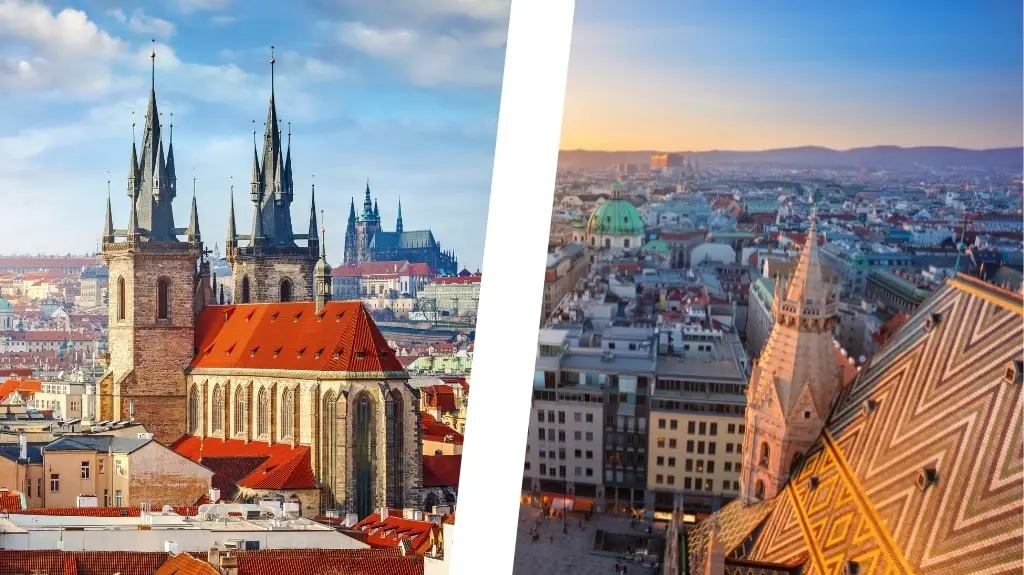 People visit Prague and Vienna for their historic centers, magnificent castles and palaces, and culinary scenes. However, they offer very different journeys for travelers looking to experience the Old Continent's most popular cities.
The two metropolises occupy the banks of mighty rivers, and both offer a range of attractions you can't find in most other capitals.
To help you choose, here's a breakdown of the most popular things to do in each city, as well as the practicalities of visiting them.
Prague vs. Vienna: The Case for Prague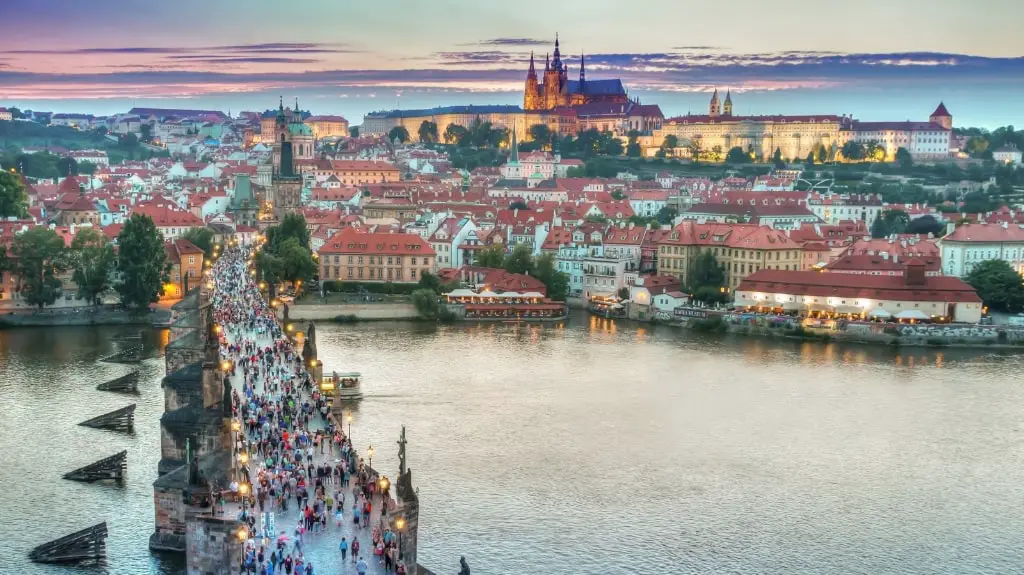 You can easily reach Prague by car or train from its neighboring countries – Austria, Germany, Poland, and Slovakia – as well as from the rest of Europe.
The city's international airport PRG serves numerous destinations. This makes landing in the Czech capital from Europe, Asia, the Middle East, and North America fairly simple.
Prague is known for its UNESCO-protected Old Town, stunning bridges, and medieval castles.
The city's main attractions include:
History-drenched museums and buildings, including Prague Castle and Vyšehrad.
Peculiar attractions, such as the Dancing House and the Žižkov TV Tower. What's even cooler is that you can spend the night in both. If they're not your cup of tea, check more ideas of where to stay in Prague in our article.
Breathtaking landmarks, including the intricate Charles Bridge over the Vltava River and the medieval Astronomical Clock.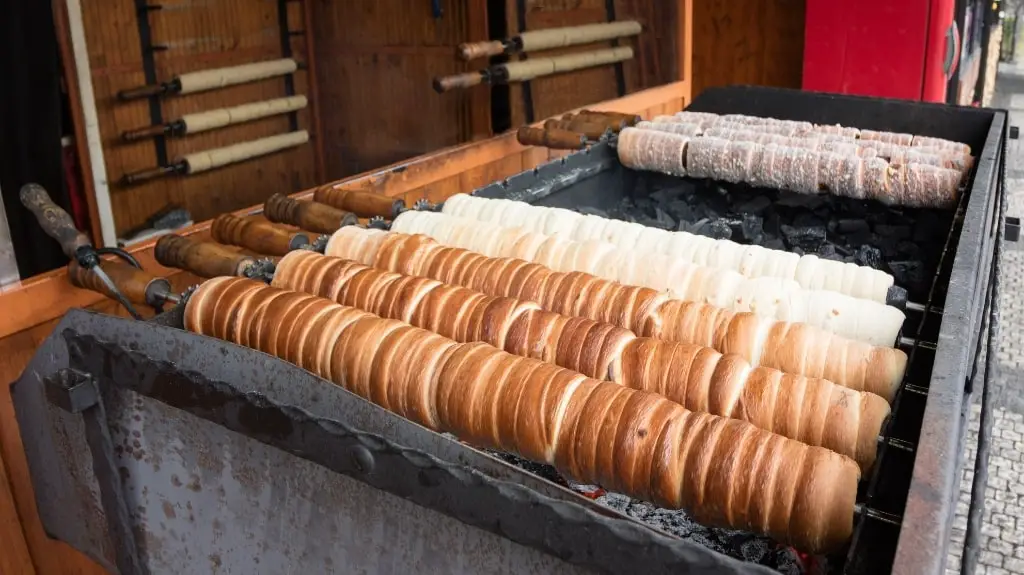 Now, you might be wondering: what are the best foods and drinks to try in Prague?
Love meat? Treat your palate to the world-famous Prague ham, the pork knuckle, and the Czech hot dog.
Craving a sweet treat? You'll find trdelnik (chimney cake) virtually everywhere in the city.
One of the most interesting facts about Prague is that Czechs are the world's largest beer consumers per capita. It's no surprise then that the capital will tempt beer fans with an endless choice. Spending a few hours in a pub – especially one that brews its own hoppy elixir – is an absolute must.
To make your visit even more appealing, getting around Prague is extremely easy. The city center is walkable, and the transportation system is vast and convenient. In addition, you can ride a historic funicular, rent a vintage tram, or join a river cruise to learn about the city's past.
Who Should Visit Prague?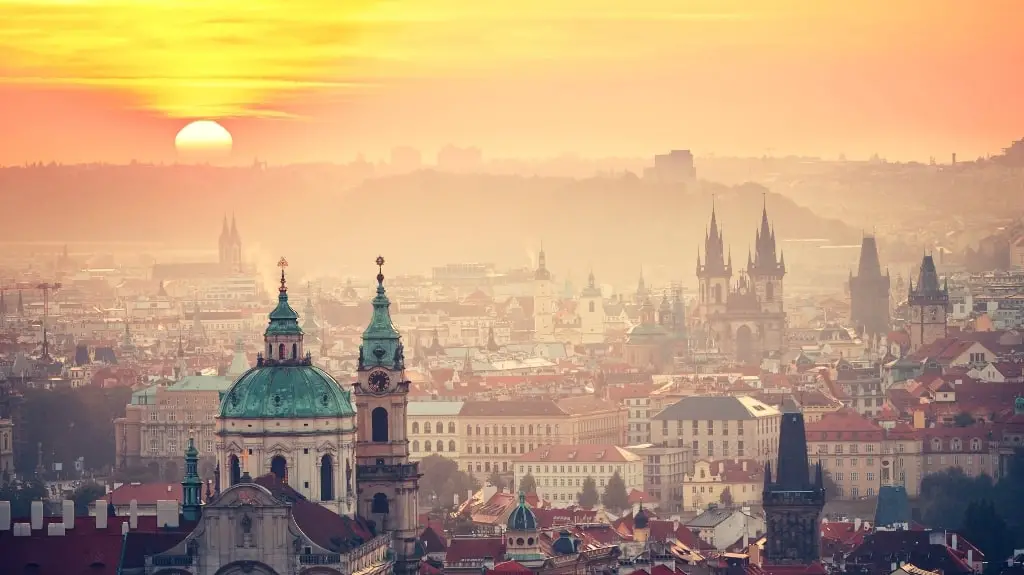 If you love exploring castles, finding your way in a maze of narrow streets, or trying copious amounts of beer, Prague will steal your heart.
The Czech capital is a fun place to visit for families, couples, and solo travelers.
Do you belong to one or more of these categories? Then, Prague is the place to be!
Prague vs. Vienna: The Case for Vienna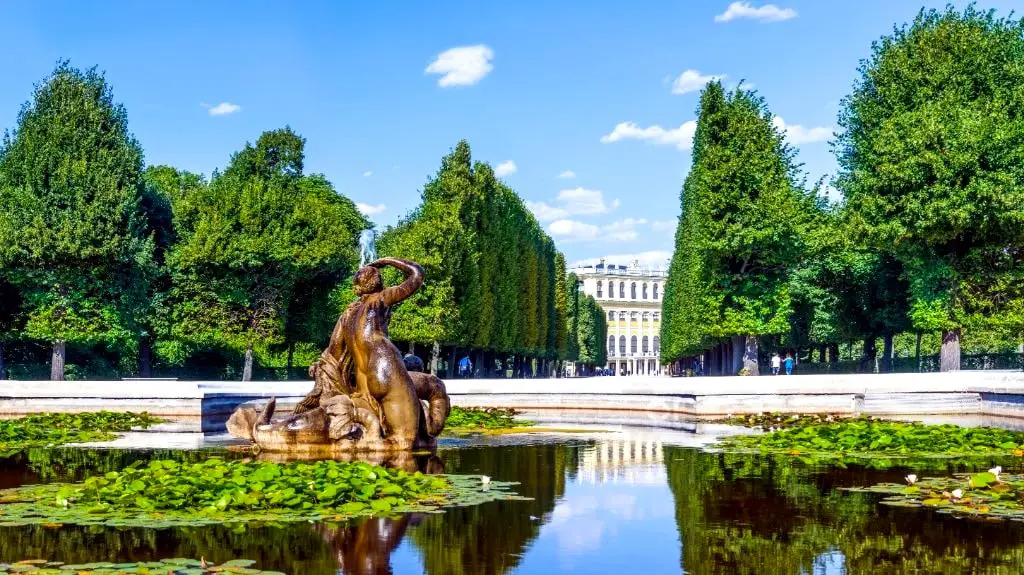 You can travel to Vienna by car or train from most European countries. The city's international airport VIE connects the Austrian capital with Europe, Asia, North America, and the Middle East.
Vienna is welcoming, walkable, and easy to navigate. You'll love it for its royal palaces, diverse museums, coffee and wine culture, and amazing parks.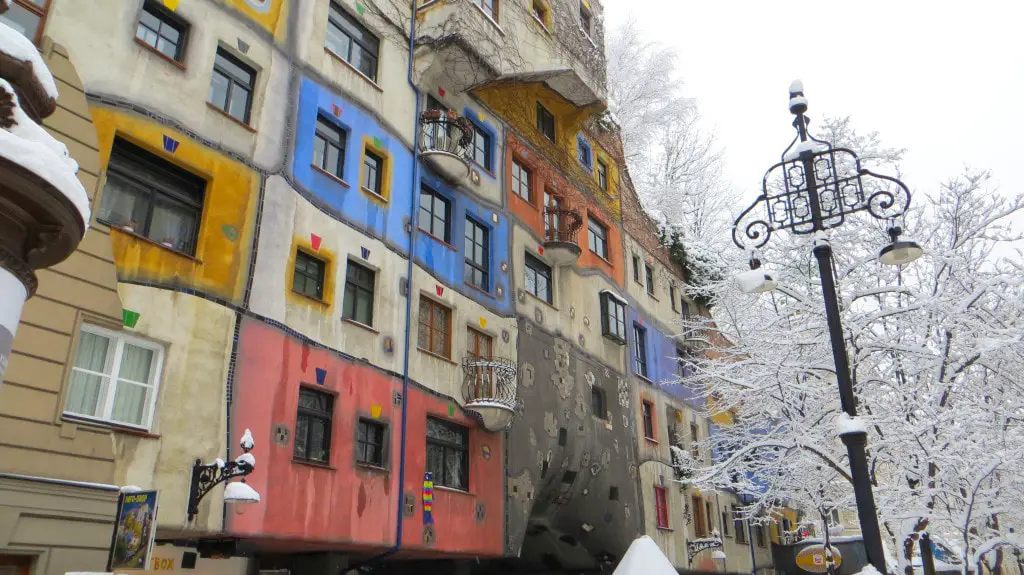 The main attractions of the Austrian capital include:
World-class museums and galleries, such as the 60 establishments at the MuseumsQuartier Wien – one of the largest historical and cultural complexes worldwide, and the biggest one in Europe.
Quirky neighborhoods and attractions, for example, the Hundertwasser House, the Republic of Kugelmugel, and the only Globe Museum in the world. Not weird enough for you? How about these unusual things to do in Vienna?
Incredible parks, vineyards, and islands, like the Prater, the Vienna Vineyards, and the Danube Island.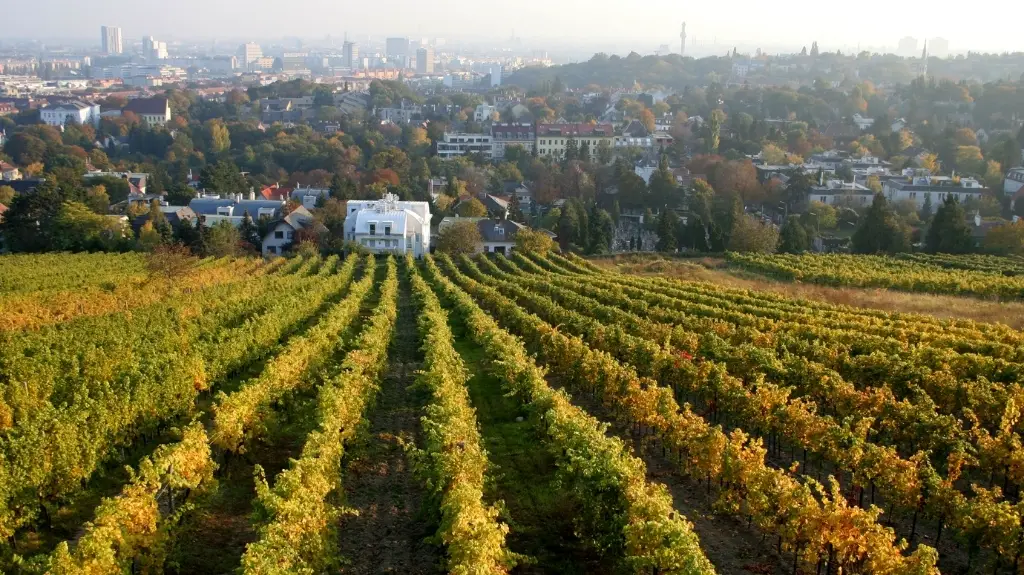 If that's not enough to make you want to travel to Vienna, how about the juicy Schnitzels, the heavenly Sacher Torte, the puffy croissants, or the Viennese coffee houses which are on the UNESCO Cultural Heritage list?
Plus, one of the coolest facts about Vienna is that it's a wine city. You can sample the produce from the Vienna Vineyards in one of the countless Heurige – cozy, traditional wine taverns.
Last but not least, Vienna is known as the Waltz Capital of the World. To make things even more intriguing, you can "become" royalty in Vienna! Attend one of the over 450 balls per year or the countless opera and concert performances the Austrian capital hosts. Not a classical music fan? Then, spend the night in a royal palace.
Who Should Visit Vienna?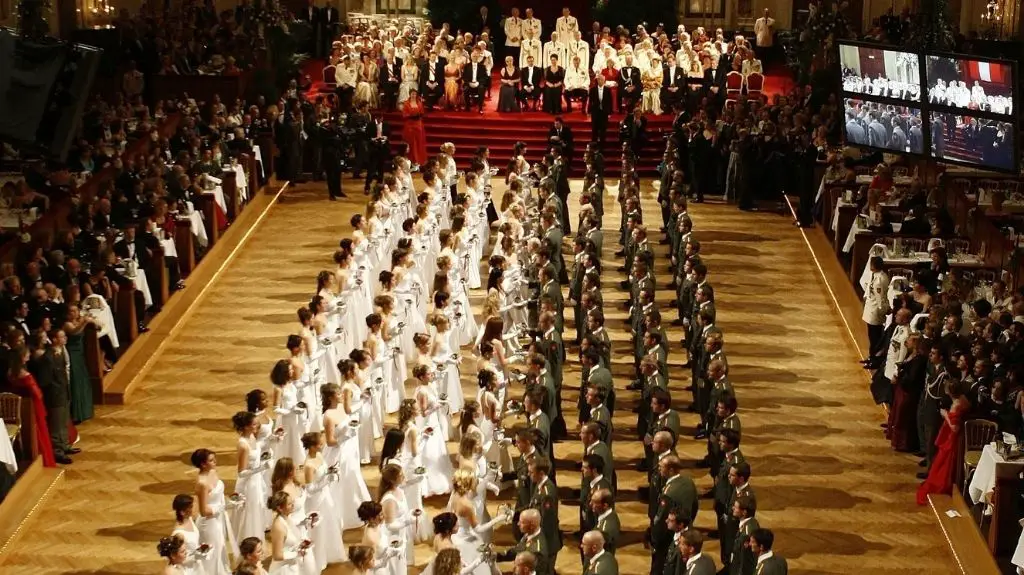 To sum everything up – you should put Vienna on your travel itinerary if you can describe yourself as one or more of the following:
museum lover,
history buff,
opera or waltz connoisseur,
wine aficionado,
coffee-addict,
sweet treats craver,
fine-dining foodie.
No matter your travel style or companion, Vienna will live up to your expectations. In fact, we're sure it will even surprise you in more ways than you can imagine.
Prague vs Vienna – The Verdict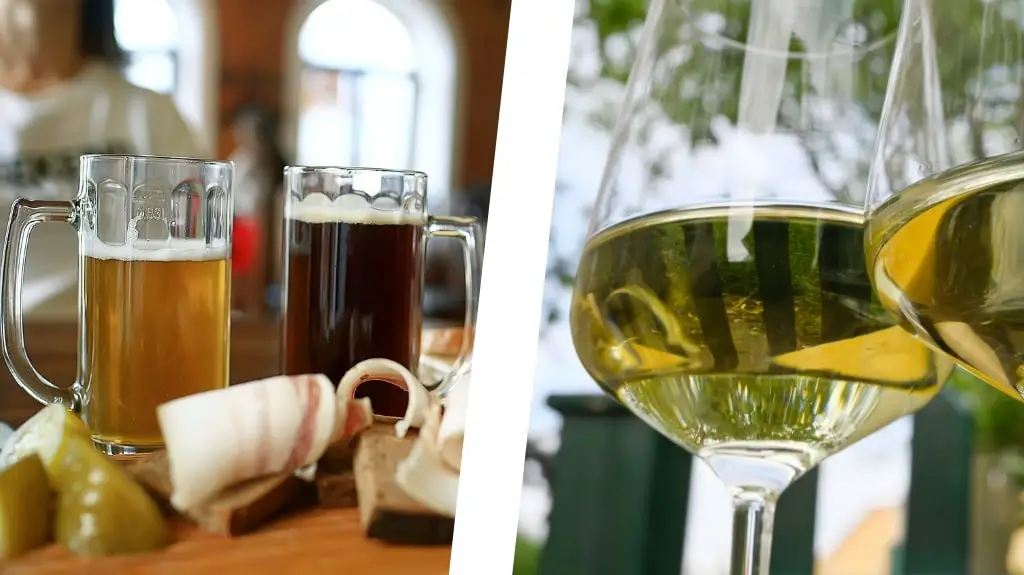 So, here's our unbiased opinion.
If you want to stuff your face with scrumptious treats and delectable beer while exploring unusual buildings and historic sites, go to Prague.
If you prefer to roam countless museums, dive into a unique coffee and wine culture, and feel like royalty, visit Vienna.
Now, it's your turn:
Which one of these gorgeous capitals would you visit first?
In case you've already been to either one, what impressed you the most?
We'd love to hear from you in the comments below!