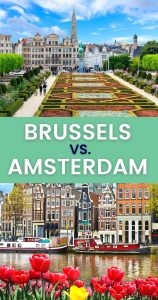 Are you wondering where to travel next – Brussels or Amsterdam?
You should visit Brussels for its delectable cuisine, exquisite chocolates, extraordinary beers, historical sights, and modern architecture. Go to Amsterdam for its unmatched variety of museums and galleries, canal cruises, bicycles, and liberal lifestyle.
If you can, you should explore both destinations.
However, if your time and budget are limited, and you're only able to visit one of these gorgeous European capitals, this comparison breakdown will help you choose where to travel.
Let's dive in!
Where to Travel to – Brussels or Amsterdam?
Brussels and Amsterdam are both known for their historic buildings, jaw-dropping art collections, and easy accessibility. However, they offer very different journeys for travelers looking to experience the Old Continent's most popular cities.
The two metropolises are nearly identical in size, and both offer a range of attractions you can't find in most other capitals.
Here's the breakdown of the most popular things to do in each city, as well as the practicalities of visiting them.
Brussels vs. Amsterdam: The Case for Brussels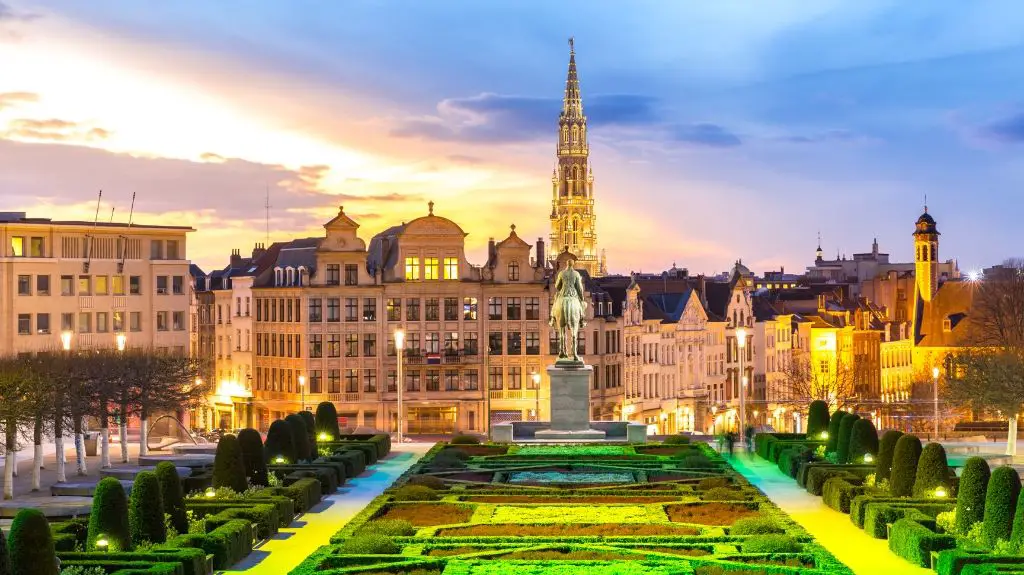 You can easily reach Brussels from its neighboring countries – France, Germany, the Netherlands, and Luxembourg – as well as from the rest of Europe. It's even possible to take a day trip from London to Brussels.
The city's international airport BRU also serves numerous destinations. This makes arriving in the Belgian capital from Africa and North America also easy.
The main attractions that make Brussels worth visiting include:
Historical buildings and museums, such as the ones at the Grand Place, the Royal Palace of Belgium, and the museums at Mont des Arts.
Quirky attractions, including the peeing statues, the Comics Route, and the Pavilion of Human Passions. In fact, there are a ton of unusual things to do in Brussels.
Stunning landmarks, such as the Cinquantenaire Park and the Atomium.
Delectable food and drinks will further seduce you in Brussels. Don't miss the traditional mussels with fries, the heavenly waffles and chocolates, and the world-renowned Belgian beer.
Tip: Check out the best Belgian chocolate brands – these you absolutely must try if you love sweet treats.
And to make things even more enticing, getting around Brussels is extremely easy. The city center is walkable and the public transportation is comfortable and affordable.
Who Should Visit Brussels?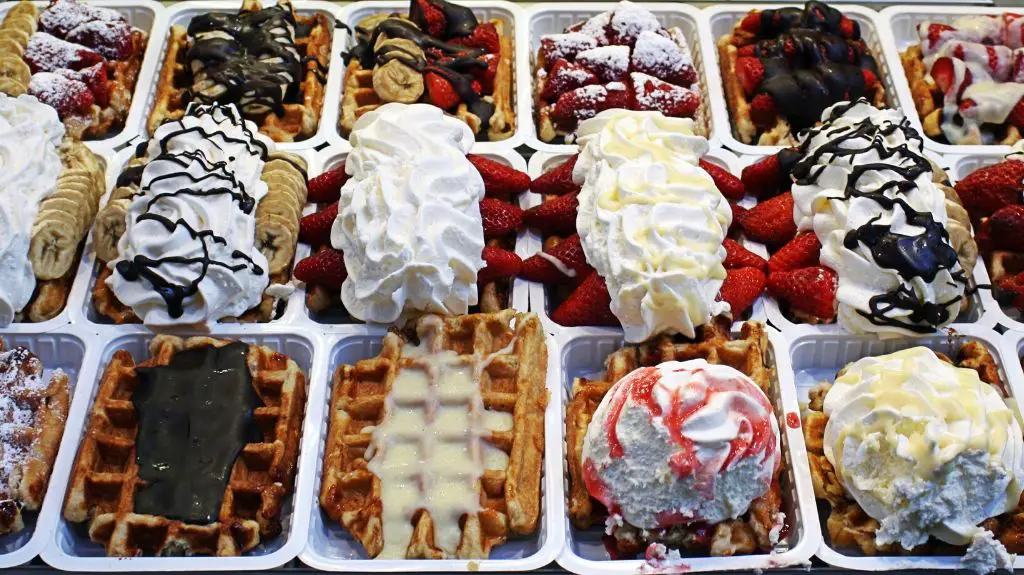 Brussels is a great place to visit for families, culture vultures, and foodies. Its romantic vibe makes it also perfect for couples and its nightlife – for partygoers.
The hotel rates at the business hotels in the European District drop significantly on weekends and holidays, making Brussels the ultimate weekend getaway destination in Western Europe. The best areas to stay in Brussels also include the Old Town, Îlot Sacré, and the Freedom Quarter, among others.
So, if you fall into one of these categories, here's the best itinerary for 2 days in Brussels for your next trip to the Belgian capital!
Brussels vs. Amsterdam: The Case for Amsterdam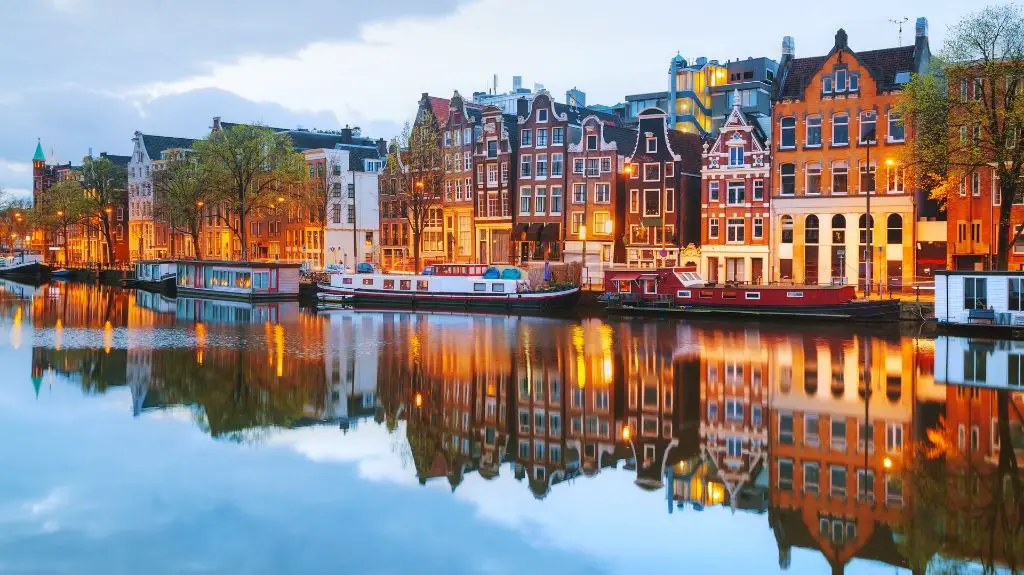 Amsterdam is easily reachable from most European countries. The city's international airport AMS is a major hub, so arriving in the Dutch capital from almost anywhere in the world is a breeze.
Amsterdam is best known for its meandering canals, historical sites, diverse museums, and tolerant lifestyle. The city is welcoming, walkable, and easy to navigate.
The main attractions that make Amsterdam worth visiting include:
World-class museums and galleries, such as Rijksmuseum, Van Gogh Museum, and Anne Frank House.
Quirky neighborhoods and attractions, for example, the notorious red-light district De Wallen, the wacky crooked houses, and a torture museum. Not weird enough? How about these 33 unusual things to do in Amsterdam 😉
Some of the largest and funkiest markets in Europe, the best nightlife on the continent, more canals than you can cruise, and bridges than you can cross.
And if that's not enough to make you want to travel to Amsterdam, how about coffee shops that don't serve coffee and houseboats that don't move?
Who Should Visit Amsterdam?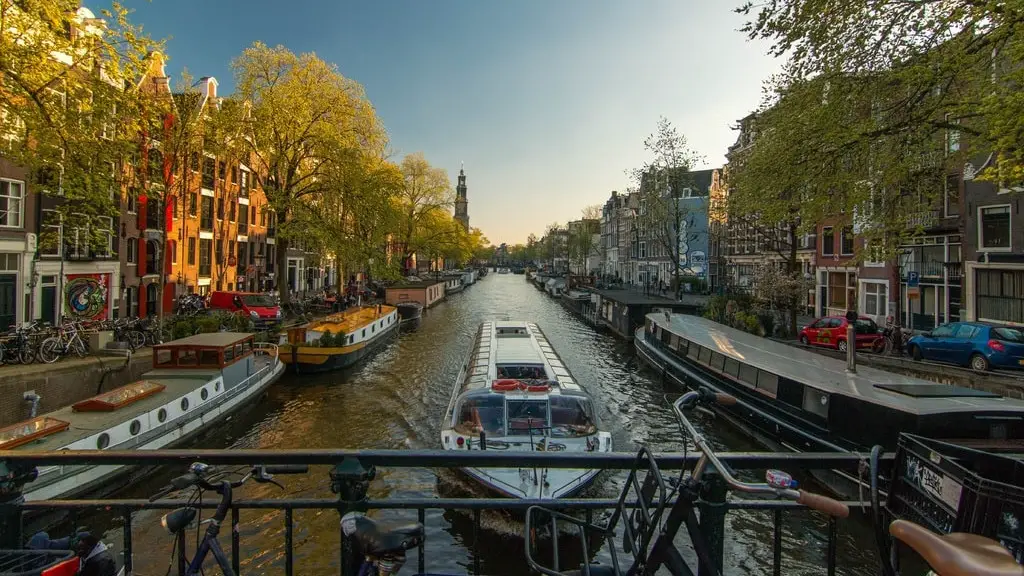 The Netherlands has one of the most accepting societies in the world which makes it the perfect place to visit for LGBTQ+ tourists.
Amsterdam is also known for its unparalleled nightlife, making it a great choice for those who prefer drinking and dancing over sightseeing.
However, the Dutch capital is home to countless museums, galleries, and historic buildings. So, culture vultures and architecture aficionados will have a great time in the city as well.
Do you think you can handle the quirky Dutch capital? Then, check out this one day in Amsterdam itinerary!
Brussels vs Amsterdam – The Verdict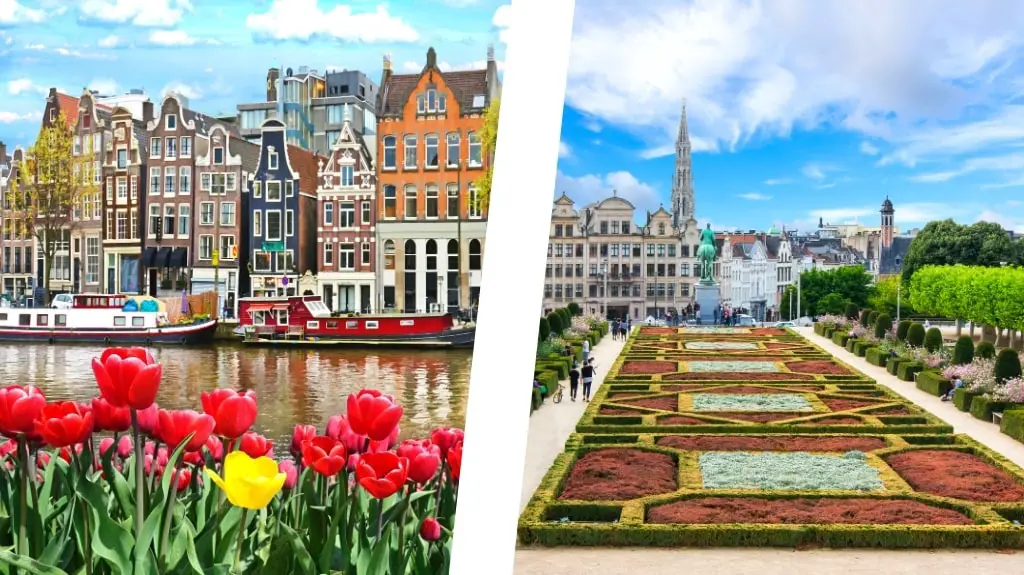 So, there you have it.
If you want to stuff your face with scrumptious treats and delectable beer while exploring unusual landmarks and historic sites, go to Brussels.
If you want to cruise countless canals, get high legally, and soak up art in enormous museums, visit Amsterdam.
Now, it's your turn:
Which one of these gorgeous capitals would you visit first?
In case you've already been to either one, what impressed you the most?
We'd love to hear from you in the comments below!