Dreaming about your next travel destination?
Why not pick a place that has it all: the fun activities, the cultural experiences, the gourmet surprises? If this sounds awesome to you, then consider Brussels as part of your upcoming travel plans.
Situated in the heart of Europe, Belgium's capital city is a vibrant place that offers much to see, feel, admire, and taste. This exciting list of unusual things to do in Brussels will help you explore the city like no other tourist has done it before.
Ready?
Scroll down and soak up some travel inspiration!
Start Planning Your Trip to Belgium with Our BEST Recommendations:
⭐ Top Tours in Belgium ⭐
📍 Brussels Highlights and Food Tasting – our top recommendation to see the most iconic sights of Belgium's capital and sample the flavors of the city.
📍 Ghent and Bruges Day Trip – explore two of the prettiest towns of Belgium on a day tour from Brussels. Join this unforgettable day trip before it's fully booked!
⭐ Best Accommodations in Belgium ⭐
🏨 Pillows City Hotel Brussels Center – great lodging with modern, luxurious rooms.
🏨 YAYS Antwerp Opera – fantastic hotel with funky designs in top location.
⭐ Easiest Transportation Options in Belgium ⭐
🚍 Brussels City Card – enjoy discounts, free travel, and entrances to museums.
🚍 Discover Cars – compare and find the best rates for car rentals.
Note: This article contains affiliate links. In case you purchase something through one of these links, we may receive a small commission at no extra cost for you. Thank you for helping us keep creating the free content on this website!
Weird and Cool Places to See While You Tour Around Brussels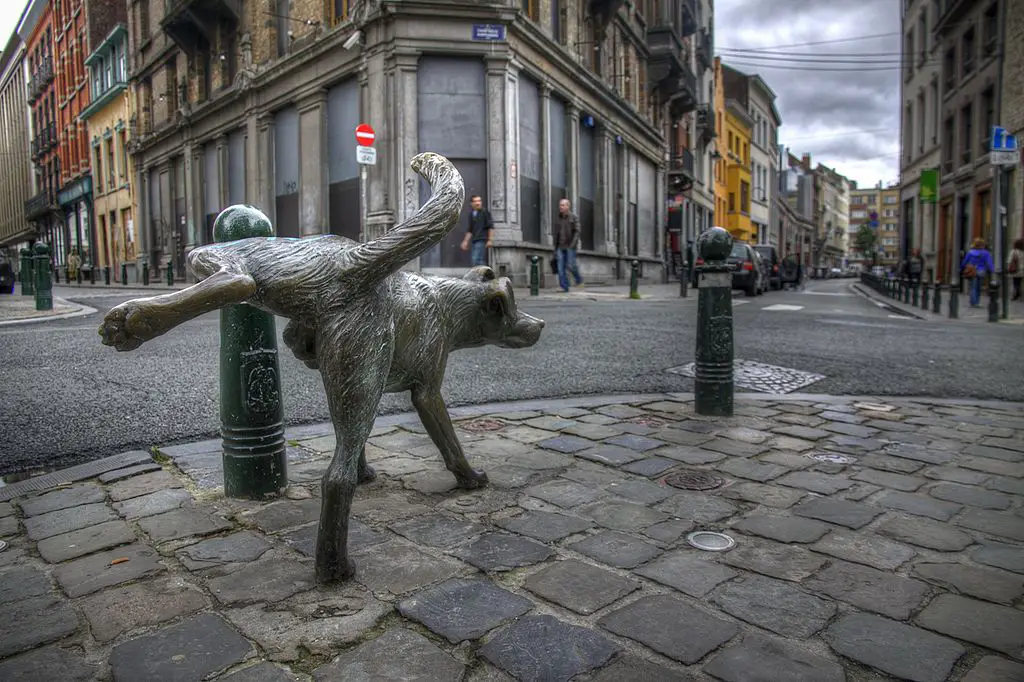 A stroll through the beautiful streets and districts of Brussels will lead you to some remarkable places. The distinctive and quirky architecture, the impressive squares, and the magnificent gardens will enchant you. You won't want to miss some of the following unusual attractions:
Zinneke Pis. The peeing statues of Brussels are most famously represented by Manneken Pis and Jeanneke Pis, the peeing boy and girl. At the corner of Rue des Chartreux and Rue du Vieux Marché aux Grains sits, or – should we say – lifts a hind leg, Zinneke Pis, the peeing dog statue. This good boy is a nice addition to the bronze family of funny peeing statues.
The Sablon neighborhood. Regardless of whether you've seen your fair share of dreamy gardens, you need to see Jardin du Petit Sablon. We can bet your jaw will drop once you set your eyes on this tremendous piece of landscaping craftsmanship. Sitting on a bench for a couple of minutes while admiring the beauty of this location is a real treat to your senses.
Galeries Royales Saint-Hubert. Older than Galleria Vittorio Emanuele II in Milan and The Passage in St. Petersburg, Galeries Royales Saint-Hubert date back to 1847. Today, you'll find high-end stores, posh cafés, and exquisite restaurants under the arcades.
The Comics Route. Since 1991, dozens of blank walls all over Brussels have been covered in comic-themed murals to commemorate famous comic artists. The route allows you to see the lesser-known but gorgeous neighborhoods. You can opt for a bike tour around all the murals, but be prepared to pedal for a couple of hours.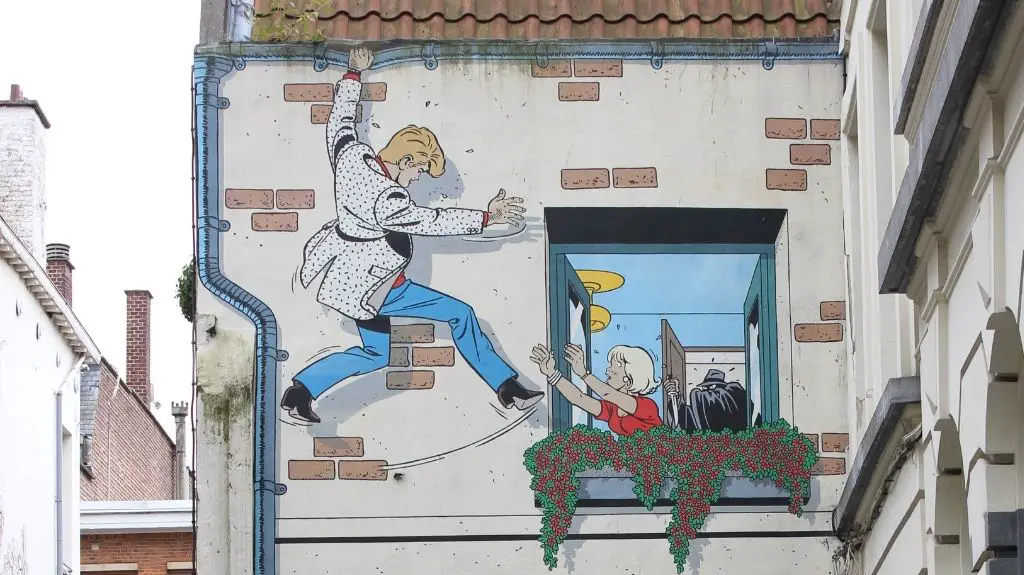 Peter the Great's Vomit. Yes, we know: it sounds weird for any city to have such a landmark, but it is an actual thing. Belgians thought they should mark the exact spot where Peter the Great vomited in Parc de Bruxelles centuries ago. There is a commemorative statue placed at the exact spot where it happened.
Van Buuren Museum and Gardens. This extraordinary place features the infamous Heart Garden and a gorgeous Art Deco interior complemented by paintings by none other than Vincent Van Gogh. The whole structure is one giant work of art born of David and Alice van Buuren's passion and effort. Seeing this marvel is a must.
Bois de la Cambre. If you have an extra day to spare, you might consider spending it at this magnificent park. Apart from enjoying approximately 300 acres of green space, you can ponder at the heart-shaped lake in the middle of the park. You can also hire a boat and paddle across the artificial pond.
The Cat on a Bike Sculpture. It might be a small piece of Brussels' culture, but it's a remarkable one. The sculpture is not as popular as other weird monuments scattered around the city, but it's more than curious. You don't see a cheeky cat in spandex shorts on a bike every day, do you?
The Black Tower. Talking about remarkable things, you need to check out the Black Tower. Located near Grand Place, the 13th-century tower is a fun way to spend 20 minutes. The modern hotel built around it creates the perfect contrast.
Brussels' Weirdest and Quirkiest Museums Can Steal Anyone's Attention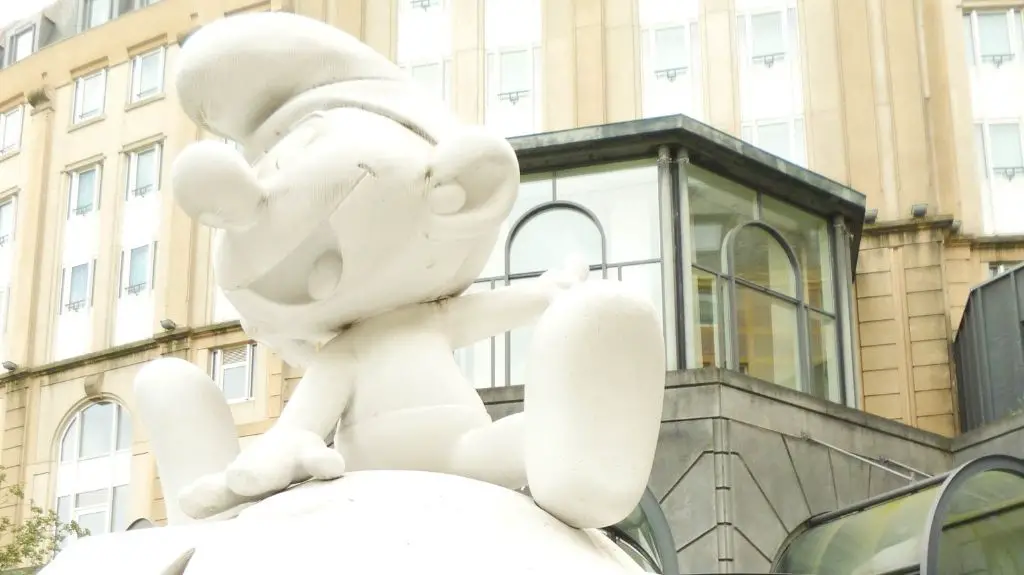 You would be right to think that a place such as this city must be filled with incredible museums and historical sites.
In fact, the museums that you could hardly expect to see are the ones you should focus on. You are guaranteed to have lots of fun but bear in mind that the entertainment these places bring can be overwhelming, so you'll need a lot of time and energy.
If you're only spending 2 days in Brussels, you might want to skip most of them. However, if your itinerary allows it, we urge you to discover the quirky side of the Belgian culture.
Here's our pick among the many unusual things to do in Brussels:
MOOF – Museum of Original Figurines. You have probably guessed what this place is about, but you need to see it in person to fully appreciate it. Wherever you look inside, you will be surrounded by hundreds of adorable figurines representing some of your favorite childhood characters. Chances are you will step out of this place with a big smile on your face.
Magritte Museum. The Magritte Museum is one of the most offbeat places to visit in all of Brussels. If you love surrealism and pop art, this is the place to be. The museum is located at Mont des Arts. It is the exact opposite of the typical establishments full of Renaissance paintings and will give you a glimpse into the quirky part of Belgian culture.
Schaerbeek Station and Train World.  You don't need to be a train enthusiast to visit this curious place. It is the home of the oldest locomotive built in Europe. This, combined with the original ticket hall, is more than enough to make your visit worth the effort. Train World is an extra treat: the museum shows Belgium's contribution to the development of the railway industry.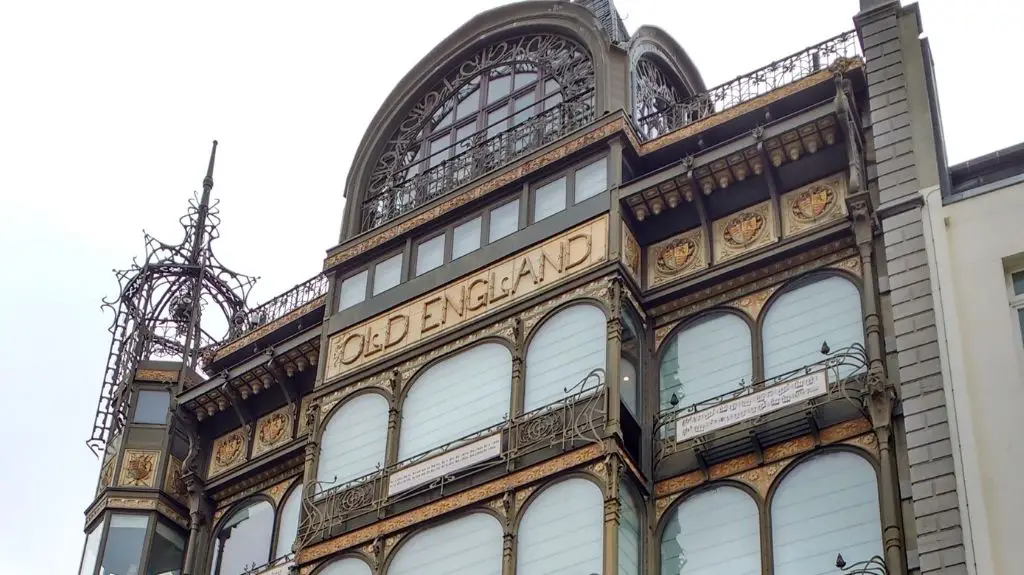 Musical Instruments Museum. You should include this location on your list of attractions, trust us on this one. The place is extraordinary and unlike anything you've seen before. It's another one of the Mont des Arts museums shaping the unique atmosphere of the city. The building features more than 7,000 musical instruments on display, including the oldest saxophone in the world and the componium, a 19th-century marvel capable of composing its own tunes.
MIMA. The Millennium Iconoclast Museum of Art is yet another mesmerizing location proving how diverse Brussels is. The museum's building is an old brewery situated next to the canal. It is home to every kind of modern art imaginable – from graffiti to digital art. We believe you'll love how different MIMA is compared to traditional art museums.
Autoworld. This incredible collection of more than 250 classic vehicles will delight every visitor. The museum is situated at the famous Parc du Cinquantenaire, and it shows how the motorcar developed over the last century. Valuable and limited production cars are part of the display. You can also admire some of the limousines, previously owned by the Belgian royal family.
Spontaneous Art Museum. Just as the name suggests, you are in for a unique experience as soon as you cross this museum's threshold. Every piece of art inside can be mildly described as "unconventional", and we believe it needs to be on your tour list exactly for that reason.
Musée Belge de la Bande Dessinée.  The Belgian Comic Strip Museum is an exceptional place you must see. It is another stop that reveals the weird side of Belgian culture, which is why we love it. You can learn more about The Smurfs (yes, they were born in Belgium) and other famous comics while enjoying the architecture of the Art Nouveau building.
Pavilion of Human Passions. Those looking for the most extraordinary of all places need to visit this one-of-a-kind spot located in Cinquantenaire Park. You can easily guess what you'll find in it, but there are some surprises inside as well. Keep in mind that the museum is open only in summer on Wednesday and weekend afternoons.  
Maison de la Bellone. The heart of Brussels nests this fine blend between the city's past and present. The exceptional arts center includes a venue built in the 17th century by the infamous Jean Cosyn (the mastermind behind the creation of the Grand Place). La Bellone's glass roof and modern technology blend with architecture from another era. This place will make you say "wow" more than once.
Le Museé du Jouet. Brussels' Toy Museum is described as a "madhouse" by some. That isn't far from the truth, to be honest, but in a really good way! The museum is a gorgeous old mansion filled with more than 25,000 toys arranged in various displays. There are a theater and an authentic tram within the mansion, which you can ride.
Clockarium. Yes, the name suggests exactly what you're thinking about. It is a museum of ceramic Art Deco clocks. The idea is wacky enough to attract everyone who learns about the museum's existence. The location is open for visitors only on Sunday at 3:05 PM. It's an experience you won't forget anytime soon.
Musée des Égouts Bruxelles. If you're looking for something special to see in Brussels, you need to enter the Sewer Museum. The place is just as odd as its name suggests. It includes a tour of the city's sewer system with all its perks and features. Talking about cool and unusual things to do in Brussels, this is simply a must-see location.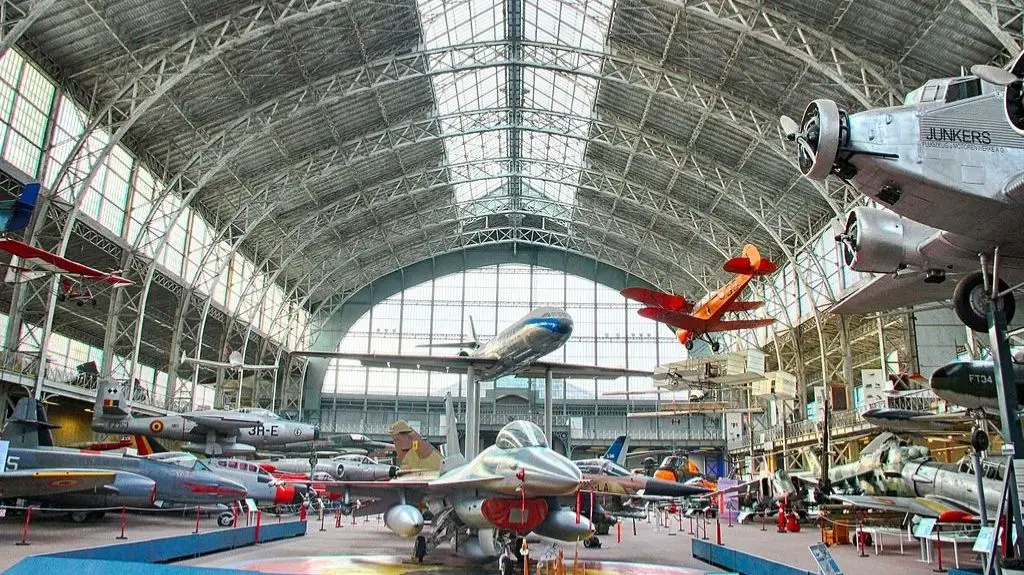 International Puppet Museum. If trains, toys, and sewers are not enough for you, then consider visiting the Puppet Museum. As part of Brussels' history, puppets are important to locals and more than interesting to visitors. Some consider the place to be creepy, but you better decide for yourself.
Museum of Costume and Lace. If you have the time to spare, add this location to your list. This fashion museum is a curious place: you can see the history of wedding dresses and learn all about lace. Lacemaking is a traditional craft in the country. You can also see genuine Belgian 1800s costumes at this peculiar museum.
Royal Museum of the Armed Forces and Military History. Unlike the typical museums filled with historical pieces and artifacts, the vast displays of this establishment offer an incredibly huge collection of weapons and armor. You will see more than 10 centuries of warfare development. There are real airplanes inside, too.
Musée des Arbalétriers. The Museum of Crossbowmen should be on your list if you prefer weird places that you can hardly see anywhere else. Needless to say, a place full of more than 700 years of crossbow history has a lot to offer, even if you are not into archery at all.
Cool and Unusual Spots in Brussels to Grab a Bite or Crash for the Night
Brussels is packed with nice places where you can enjoy a meal.
One of the coolest facts about Brussels is that the city boasts 130+ restaurants per square mile.
Add to that Belgian beer which is legendary for all the right reasons and you'll end up with an unexpected but awesome gourmet experience.
In this section, discover some of the most unusual places to eat in Brussels and cool locations to spend a night.
Delirium Café. Okay, this is not the wackiest bar in Brussels, but it is the one you must go to regardless of how long you're staying in this marvelous city. Even if you are not much of a drinker, you will be amazed by the extreme variety of beers. The joint offers more than 2,000 different ones!
Choco-Story Brussels. Believe it or not, the Belgian capital city is home to a museum of cocoa and chocolate. It might sound unusual, but it is a cool place to visit. You will learn the art of making pralines and, best of all, you will enjoy a whole lot of delicious (and free) samples.
L'Archiduc. This Art Deco restaurant might not look like much at first, but once you step inside and feel its unique atmosphere, you will understand why Miles Davis loved to hang out there.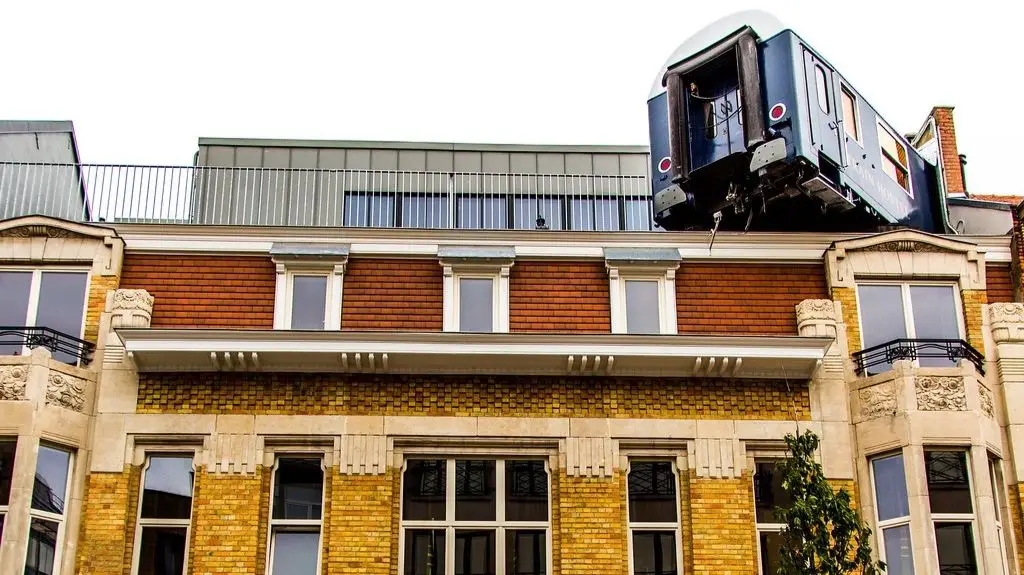 Bar Verschueren. This is the only Brussels bar that still has its complete and well-preserved Art Deco interior. With that said, you can expect to have a really good time at this gem.
Poechenellekelder. Beer lovers will fall in love with this place. It's located near one of Brussels' symbols, the Manneken Pis. Make sure you go down the "Puppet Cellar" when you get there.
Le Cirio. This grand café is the perfect place to pause your tour and enjoy Belgium's café culture. Having a glass of wine while admiring the surroundings will boost your energy levels and fuel you up for a full day of touring around Brussels.
Train Hostel. Just a few feet away from Train World, this quirky hostel offers guests the unique opportunity to sleep in a genuine train carriage mounted on the building's roof as a separate room. Stepping inside feels just as crazy as it looks. Spending a night here is definitely one of the most unusual things to do in Brussels.
Numerous Events Add a Twist to the Colorful Way of Living in Brussels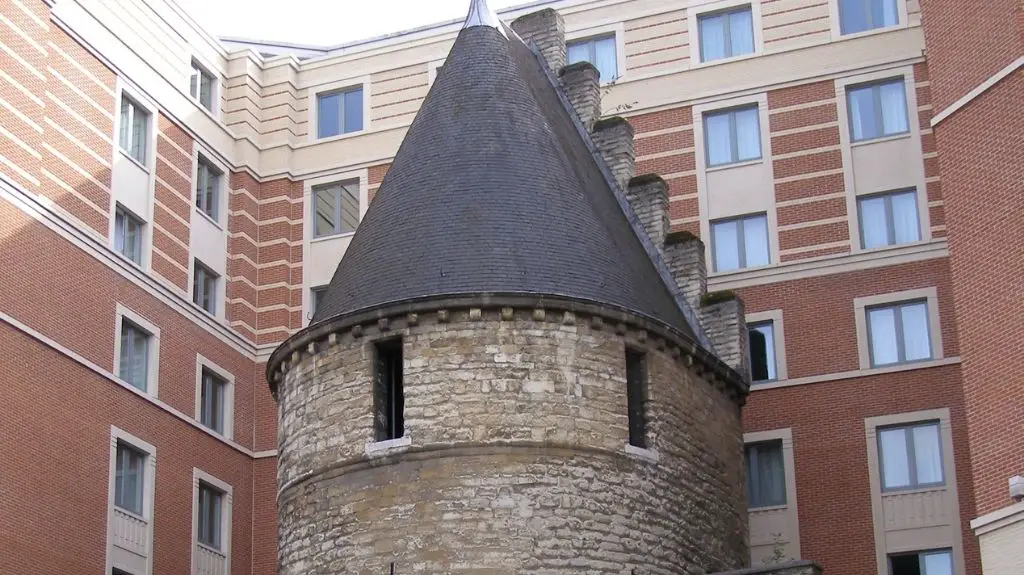 If you are lucky enough, you could happen to be in Brussels during one of the various annual events that add to its diverse atmosphere.
Better yet, you can plan your trip considering cool and unusual things to do in Brussels such as The Electronic Marathon. Three days of active clubbing across the city in October sounds great, right?
Nuit Blanche is another unique event you might want to check out. It offers an area where everyone is free to demonstrate their art. The result is an eclectic mix of performances, music, and visual art. Artistic souls will enjoy a night full of entertainment.
The Countless Cool and Unusual Things to Do in Brussels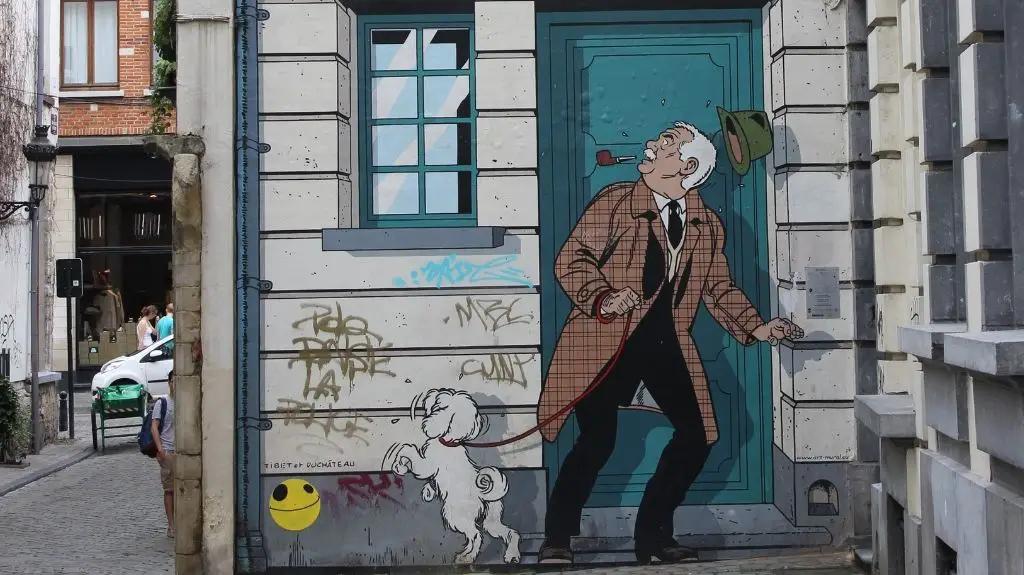 You can always go down the common tourist route and only see the famous sites and landmarks of Brussels.
This, however, will introduce you to just one side of the city. The truth is, there's so much more to feast your eyes on if you get off the beaten path.
The variety of cool and unusual places, activities, attractions, and events Brussels has in store is enormous. Surprises, temptations, and hidden places lurk behind every corner, waiting to be discovered.
One thing is for sure…
You will not be able to explore everything in one trip. So, plan ahead and rest assured that you will surely return to this remarkable city!
Start Planning Your Trip to Belgium with Our BEST Recommendations:
⭐ Top Tours in Belgium ⭐
📍 Brussels Highlights and Food Tasting – our top recommendation to see the most iconic sights of Belgium's capital and sample the flavors of the city.
📍 Ghent and Bruges Day Trip – explore two of the prettiest towns of Belgium on a day tour from Brussels. Join this unforgettable day trip before it's fully booked!
⭐ Best Accommodations in Belgium ⭐
🏨 Pillows City Hotel Brussels Center – great lodging with modern, luxurious rooms.
🏨 YAYS Antwerp Opera – fantastic hotel with funky designs in top location.
⭐ Easiest Transportation Options in Belgium ⭐
🚍 Brussels City Card – enjoy discounts, free travel, and entrances to museums.
🚍 Discover Cars – compare and find the best rates for car rentals.
Now, we're curious:
Which unusual place in Brussels are you eager to visit first?
Tell us in the comments below.