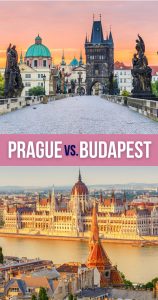 Do you love exploring history-rich cities, located on the banks of mighty rivers?
Then, you'll have a hard time deciding between Prague vs Budapest for your next adventure.
You should visit Prague for the UNESCO-listed historical sights, eclectic architecture, and unparalleled beer experience. Go to Budapest, if you want to discover diverse architecture, soak in extraordinary thermal baths, roam underground caves, and explore unique ruin bars.
Each of these gorgeous capitals will enchant you with its fantastic attractions and food escapades. So, if you have the time and money to visit them both, don't hesitate to do it.
However, if you can only pick one, no worries. Below, you'll find the reasons to visit Budapest and Prague, so you can make your choice according to your travel style and interests.
Ready to explore? Let's jump right in!
Note: This article contains affiliate links. In case you purchase something through one of these links, we may receive a small commission at no extra cost for you. Thank you for helping us keep creating the free content on this website!
Where to Travel to – Prague or Budapest?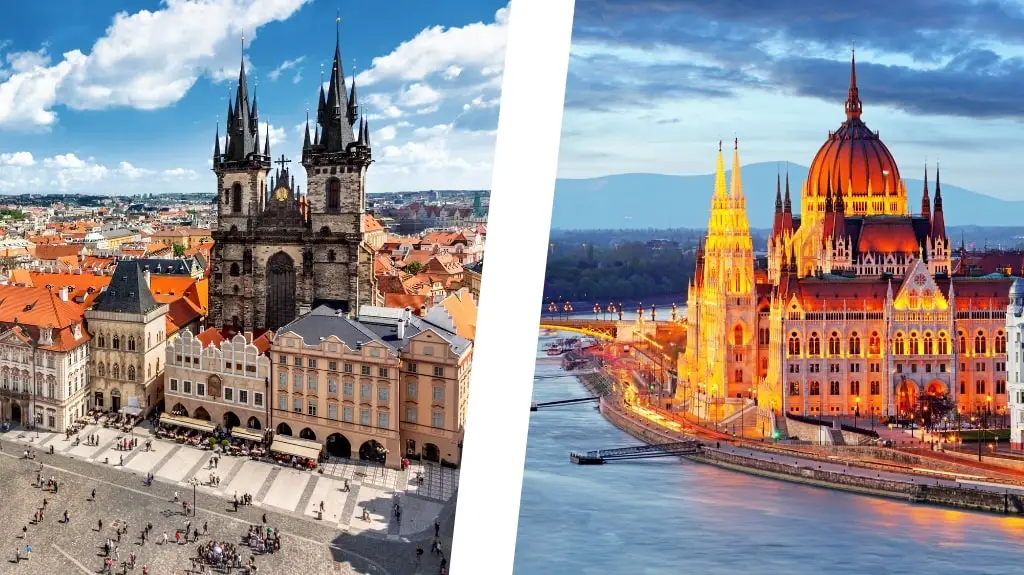 Prague and Budapest are both known for their historic centers, medieval castles, spectacular bridges, and culinary adventures. However, they also offer unique experiences you can't find elsewhere.
The two metropolises are located on the banks of majestic rivers, and both hide various exceptional attractions.
To make your choice easier, here's a breakdown of the most popular things to do in each city, as well as the practicalities of visiting them.
Prague vs. Budapest: The Case for Prague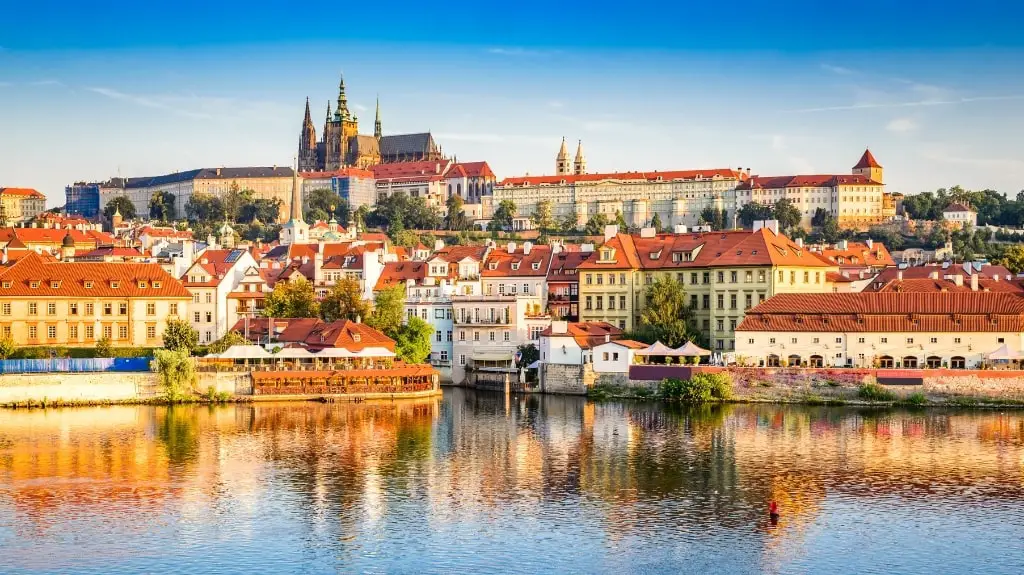 You can easily reach Prague by car or train from its neighboring countries – Austria, Germany, Poland, and Slovakia – as well as from the rest of Europe.
The city's international airport PRG serves numerous destinations. This makes arriving in the Czech capital from Europe, Asia, the Middle East, and North America simple.
Prague's main attractions include:
Historical buildings and museums, such as Prague Castle and Vyšehrad, as well as the Old Town. The latter is a UNESCO World Heritage Site in its

entirety

.
Quirky attractions, including the Dancing House and the Žižkov TV Tower. What's even cooler is that you can overnight in both. (For more accommodation options, check the best areas to stay in Prague.)
Stunning landmarks, such as the intricate Charles Bridge over the Vltava River and the medieval Astronomical Clock.
But what about food and drinks in Prague, you might wonder?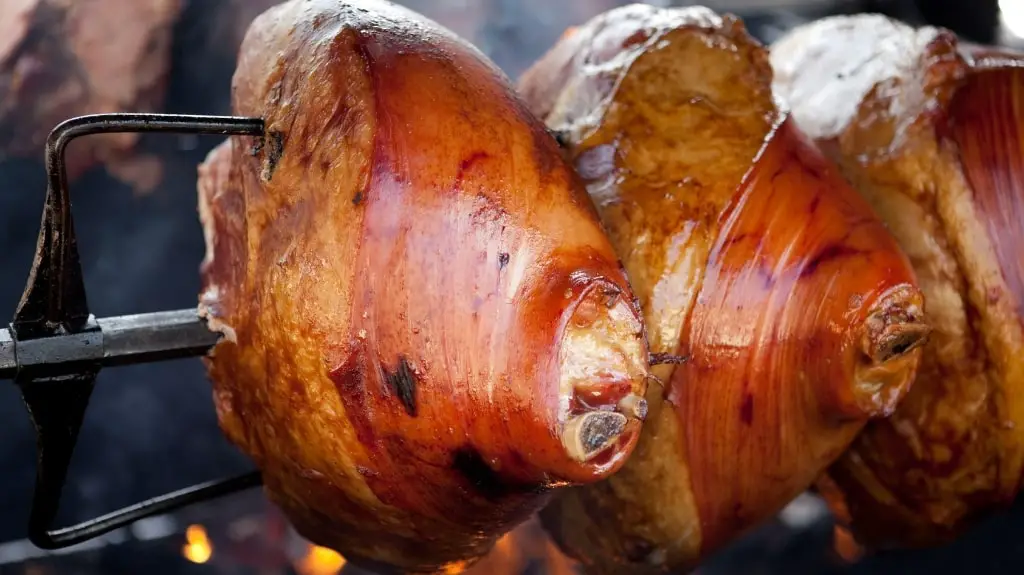 Meat lovers should try the world-famous Prague ham, the pork knuckle, and the Czech hot dog. If you crave a sweet treat, you'll find trdelnik (chimney cake) virtually everywhere in Prague.
One of the coolest facts about Prague is that Czechs are the largest beer consumers per capita in the world. It won't come as a surprise then that the capital will seduce beer aficionados with an endless choice of beers. Visiting a pub – especially one that brews its own hoppy drink – is an absolute must.
To make your visit even more enticing, getting around Prague is extremely easy. The city center is walkable and the public transportation system is vast and convenient. Moreover, you can ride a historic funicular, rent a vintage tram, or go on a river cruise and learn about the city's past.
Who Should Visit Prague?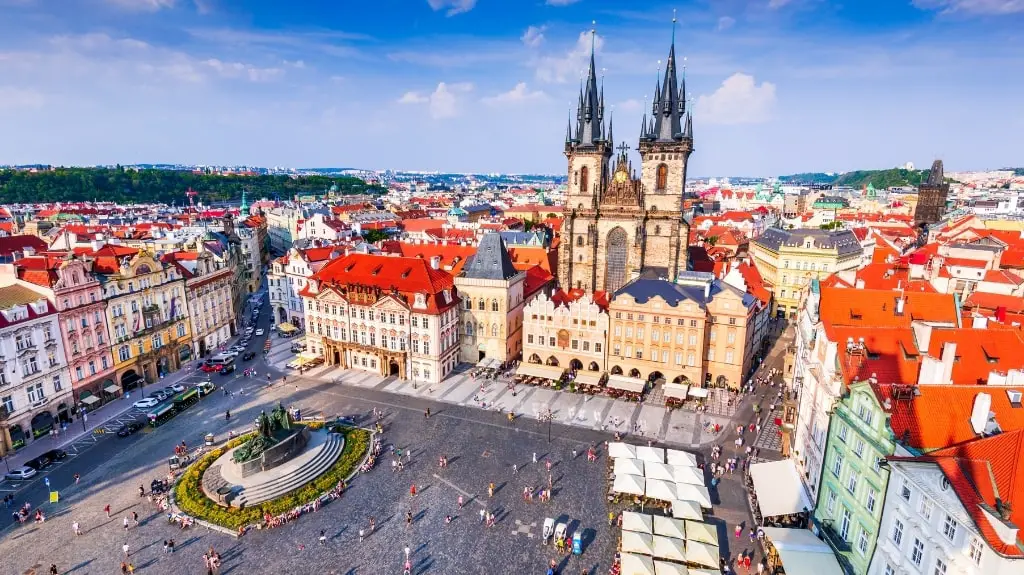 If you love exploring castles, getting lost in a labyrinth of narrow streets, or tasting copious amounts of beer, the Czech capital will steal your heart.
Visit Prague with kids, with your better half, or even alone.
Do you fall into one of these categories? Then, Prague is your oyster!
Prague vs. Budapest: The Case for Budapest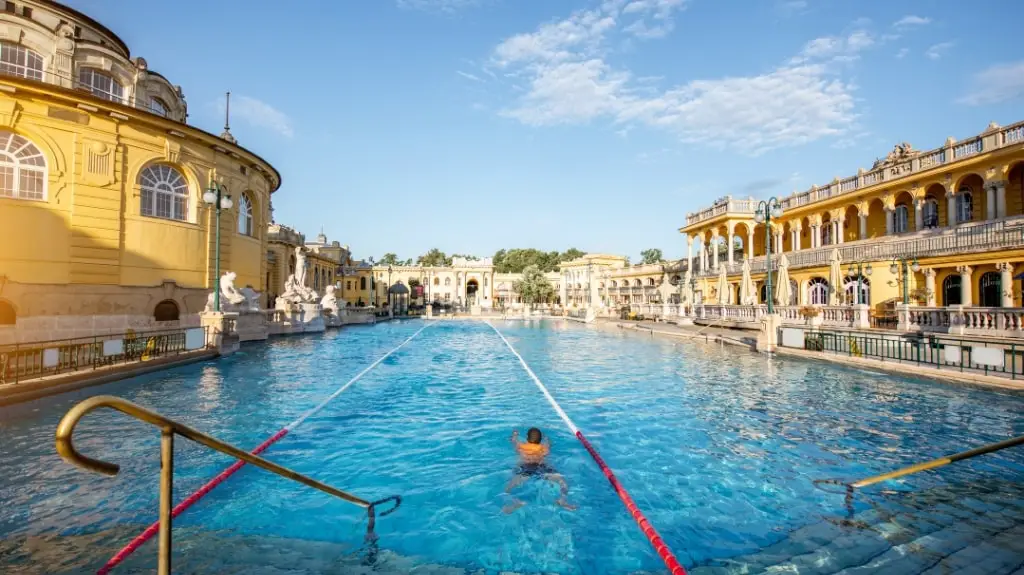 You can travel to Budapest by car or train from many European countries. The city's international airport BUD connects the Hungarian capital with Europe, Asia, North America, and the Middle East.
Budapest is funky, relaxed, and easy to navigate. You'll love it for its mineral baths, diverse architectural styles, and unique ruin bars.
The main attractions of the Hungarian capital include:
Countless mineral baths, such as Széchenyi Thermal Bath, the largest spa in Europe. This explains the fact about Budapest that it's often called The City of Spas.  
Quirky neighborhoods and attractions, for example, the Buda Castle Labyrinth (an intricate maze of tunnels) and the House of Terror (a former Nazi and Soviet headquarter, turned into a museum of the horrors of the two regimes).
Extraordinary nightlife, featuring the unique ruin bars. Don't miss Szimpla Kert, one of the best bars in the world.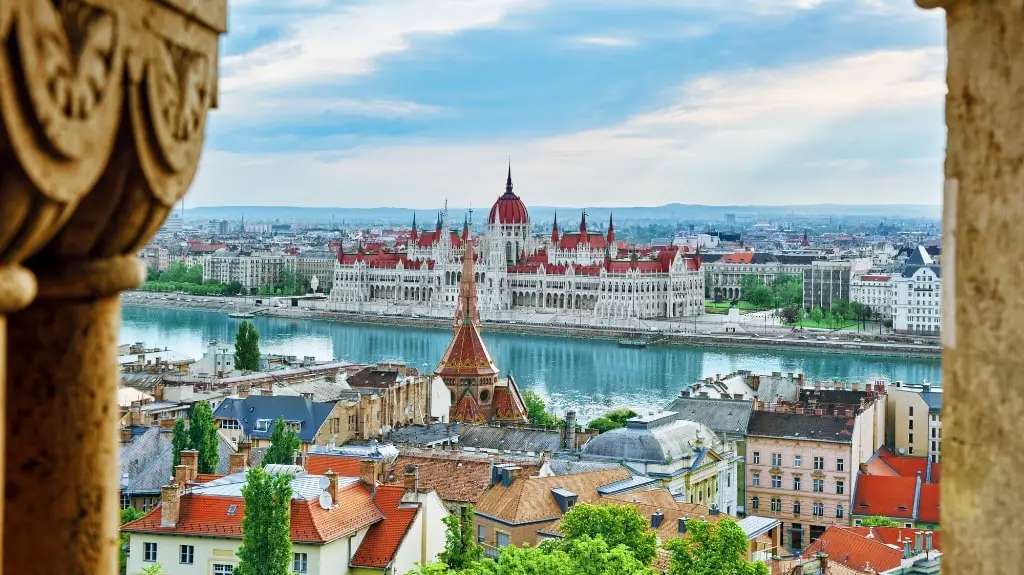 If that's not enough to make you want to travel to Budapest, how about a chance to visit the largest synagogue in Europe and the Hungarian Parliament Building, which is the 3rd-largest national assembly worldwide?
And to make things even more intriguing, Budapest is the only capital on the planet that hides caves underneath its streets!
For your culinary escapades, the Hungarian capital awaits you with the quintessential goulash, the diverse lángos, and a coffee culture rivaling both Paris and Vienna.  
Who Should Visit Budapest?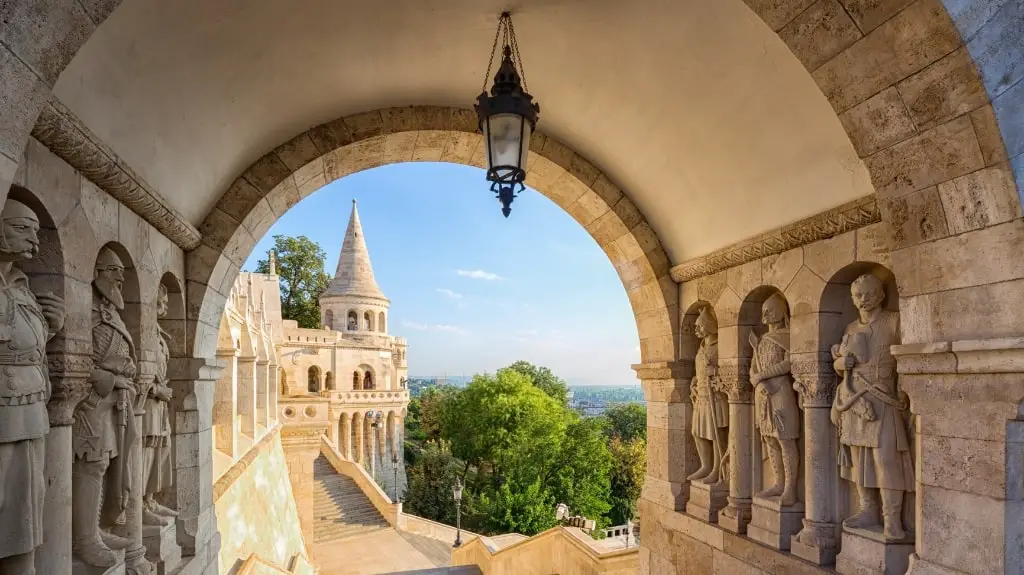 To sum everything up –
Put Budapest on your travel itinerary, if you are interested in one or more of the following:
Rich history,
Mind-blowing architecture,
Extraordinary spa pleasures,
Eclectic bars,
And even spelunking!
No matter what your travel style or companion is, Budapest will live up to your expectations. In fact, we're sure it will even deliver more than you imagined.
Prague vs Budapest – the Verdict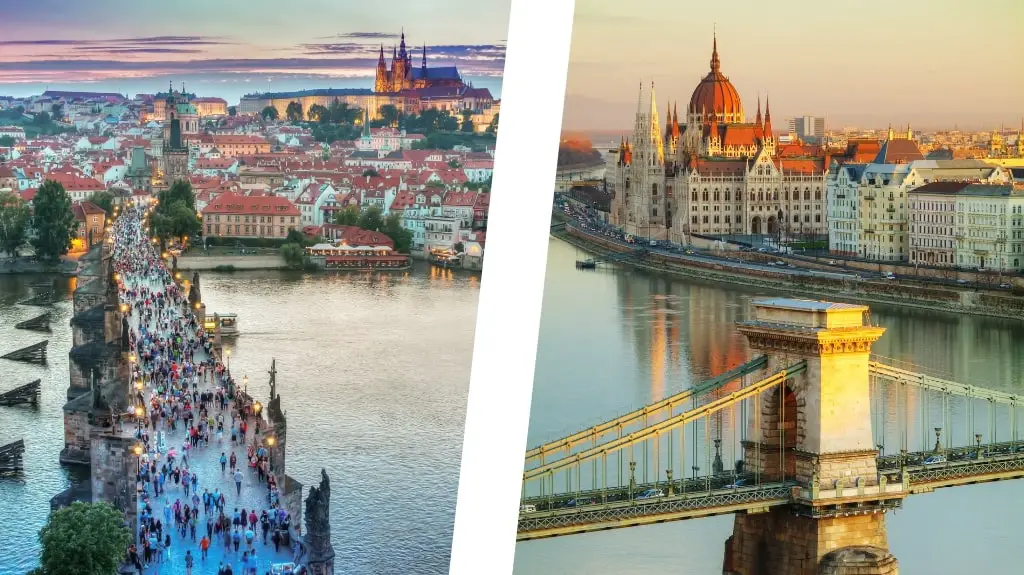 Here's our take on whether you should go to Prague or Budapest on your next trip through Europe:
If you want to devour scrumptious treats and delectable beer while exploring unusual buildings and historic sites, go to Prague.
If you prefer to marvel at diverse architectural styles, soak your body in thermal baths, and party in ruin bars, visit Budapest.
Now, it's your turn:
Which one of these gorgeous capitals would you put on your travel wish list right away?
If you've already been to either one, what impressed you the most?
We'd love to hear what you think in the comments below!