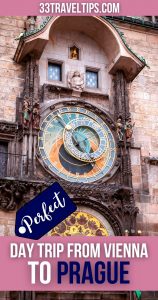 Are you looking to take a day trip from Vienna to Prague? Want the details?
Vienna is famous for its rich culture, mouthwatering cuisine, and mesmerizing palaces.
While enjoying the Austrian capital, we recommend a day trip to Prague, The Golden City.
Yes, this is entirely possible. You can join a day trip from Vienna to Prague and explore the allure of both capitals. You can organize the day tour yourself or visit in a group.
This comprehensive guide will show you the most hands-on tips and tricks on how to plan one of the best day trips from Vienna, so you can make the most of your stay.
Fasten your digital seat belts, and let's discover!
Note: This article contains affiliate links. In case you purchase something through one of these links, we may receive a small commission at no extra cost for you. Thank you for helping us keep creating the free content on this website!
Vienna to Prague Day Trip: How to Get There
You can travel to Prague from Vienna in a few different ways. Below, you'll find the available options:
| | | |
| --- | --- | --- |
| Mode of Transport | Duration | Book via |
| Train | From 4 hours 01 minutes (in each direction) | Omio |
| Tour | Around 13 hours (round trip) | Get Your Guide |
| Car | From 3 hours 50 minutes (in each direction) | Discover Cars |
| Bus | From 4 hours 05 minutes (in each direction) | Flixbus |
| Plane | From 50 minutes (in each direction) | Omio |
Visiting Prague from Vienna by Train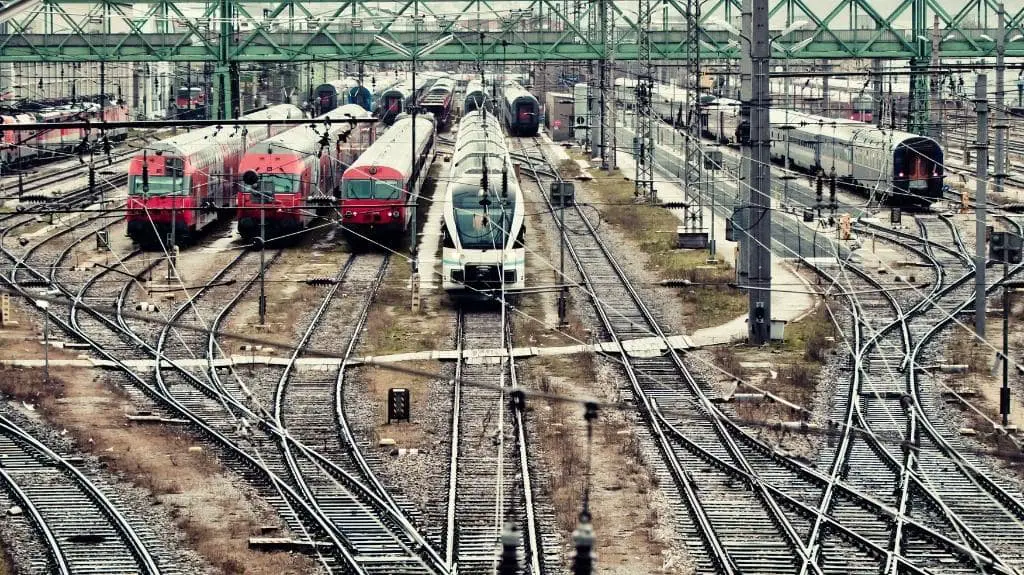 Traveling from Vienna to Prague by train is the most affordable mode of transportation. It's almost as fast as driving, and you don't have to worry about navigating and parking.
Here's everything you need to know before catching a train to the Czech capital:
The fastest direct train ride is 4:01 hours. 
The first train from Vienna leaves at 6:39 AM. There's one train approximately every 1:20 hours after this.
The trains from Prague leave once every hour. The last one to Vienna on weekdays departs at 6:45 PM, arriving at 10:49 PM. On weekends, there are fewer trains running from Prague to Vienna.
Some trains require a seat reservation. 
To get the best rates, you should book your tickets in advance via this website.
Arrive at the station at least 15 minutes before your train's departure to have enough time to find the right platform and carriage.
💲 Ticket cost for the train from Vienna to Prague: from €38 ($40).
---
Traveling from Vienna to Prague by Tour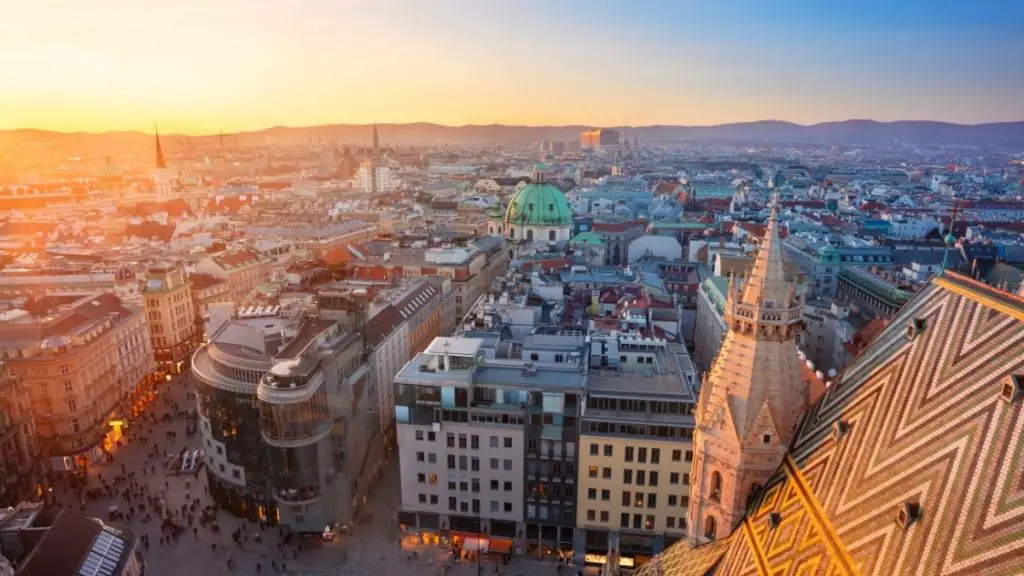 Our recommended mode to explore Prague on a day trip from Vienna is by joining a tour.
The tour to the Czech capital includes a pick-up from your accommodation and a drop-off at the end of the day.
The journey is in a comfortable minivan. The whole Prague tour from Vienna lasts approximately 13 hours.
In Prague, you'll explore the city's main attractions with a knowledgeable local guide. Afterward, you'll have enough time to go shopping, devour Czech delicacies, or discover the capital at your own pace.
If that sounds good to you, go ahead and book your small-group Prague tour from Vienna.
---
Day Trip from Vienna to Prague by Car
Visiting Prague from Vienna by car is easy and will give you a lot of flexibility.
The distance between the two Central European capitals is approximately 335 km (208 mi). The driving time is between 3:50 and 4:20 hours, depending on the traffic and the road you choose.
Before renting a car, remember to calculate toll, gas, and parking fees, not just the rental price and the insurance cost.
To find the best rates, we recommend using Discover Cars.
---
Going to Prague from Vienna by Bus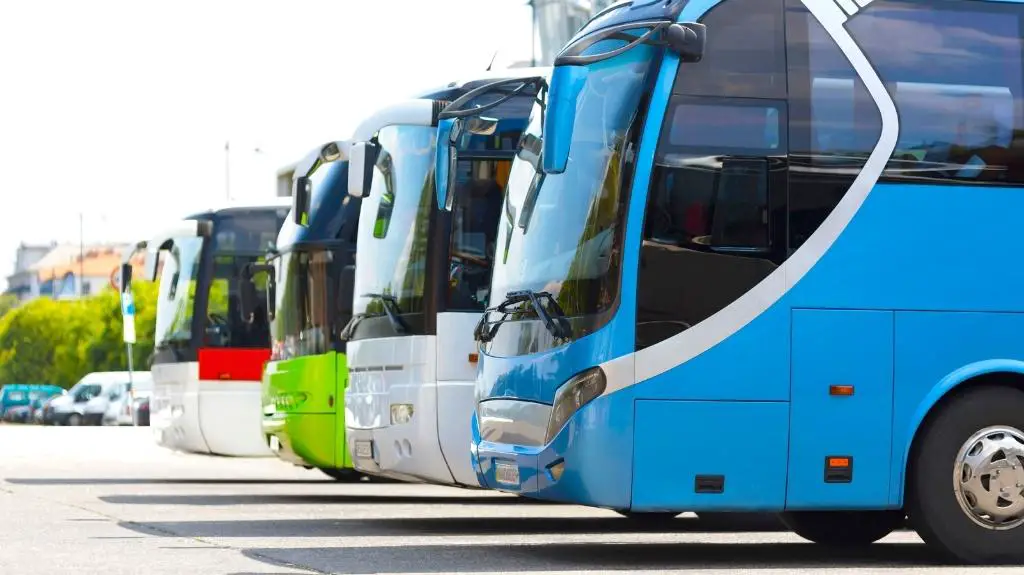 The cheapest and fastest bus route to Prague from Vienna is with Flixbus.
Here's what you need to know about traveling by bus from Vienna to Prague:
The journey takes between 4:05 and 4:50 hours, depending on the time of the day.
The buses leave from Vienna International Busterminal (VIB) in the Erdberg District.
They arrive either at Prague Main Railway Station (Praha hlavní nádraží) or at Prague Main Busterminal (ÚAN Florenc). Both stations are close to the city center, so you can start exploring right away.
Buses leave Vienna practically every hour to an hour and a half, even in the middle of the night. We recommend catching one either at 7:00, 8:30, or 9:30 in the morning, so you have enough time in Prague.
On the way back from Prague, you also have many options. You can take a bus at 6:05, 7:50, or 8:05 PM, arriving in Vienna around midnight.
Ticket prices differ. The lowest start from €15.99 per leg.
To secure the best rates, we recommend booking as soon as possible here.
💲 Ticket cost for the bus from Vienna to Prague: from €31.98 ($33.85).
---
Traveling to Prague from Vienna by Plane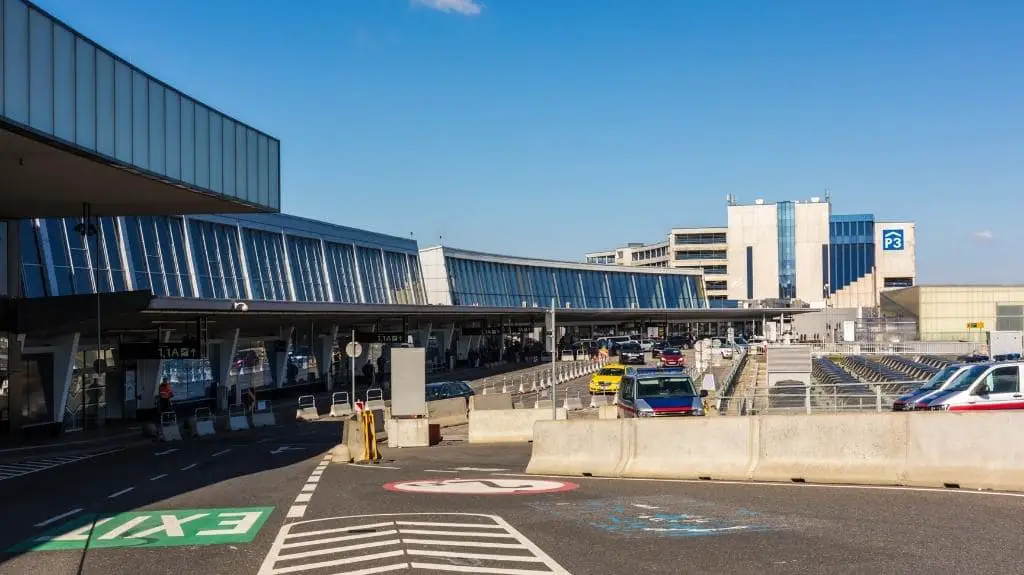 The only airline, that offers direct flights from Vienna to Prague, is Austrian Airlines.
The flight duration in both directions is 50 minutes.
The flight to Prague lands at 10:35 AM and the return flight to Vienna departs at 4:30 PM.
This means that even without delays and checked-in luggage, you'll have no more than 4:00 hours to see the Czech capital.
With that said, we think this transportation option isn't applicable for a day trip to Prague from Vienna.
But if you decide to stay a bit longer in Czechia's capital, flying might be the right way to travel from Vienna. In that case, you can check out the current prices via this link.
---
Things to Do on a Full-Day Trip from Vienna to Prague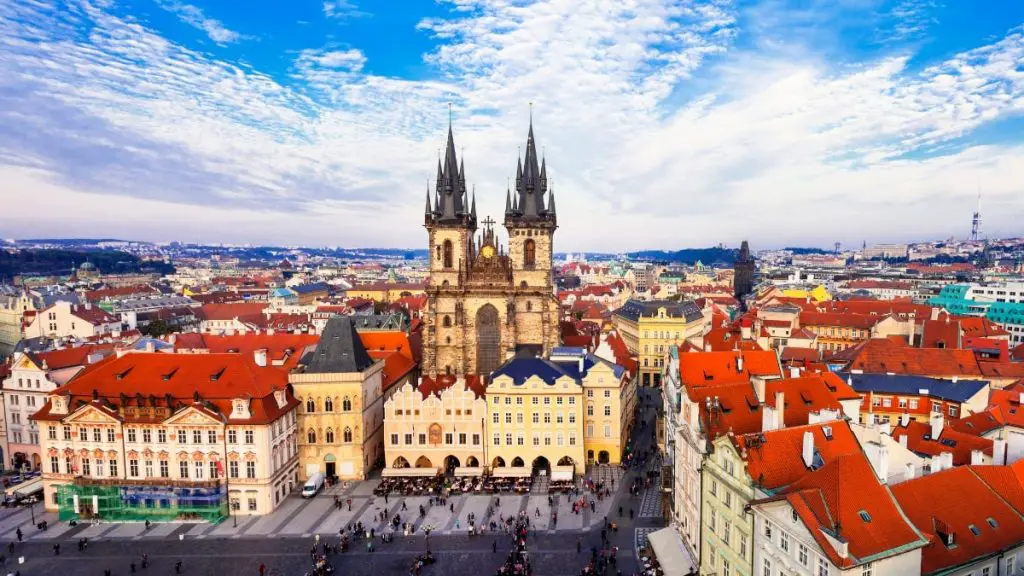 Now, that we've covered the essentials of your day tour from Vienna to Prague, let's explore the exciting stuff.
The majestic Czech capital teems with things to do and see. The section below will show you the must-visit spots in Prague.
Note: You might be able to cover every attraction on the list below. But by striving to see everything, you won't be able to give each landmark the time it deserves.
That's why we suggest you choose the things that interest you the most. At the end of the day, if you enjoy Prague on a day trip from Vienna, you can always visit it again.
Here's what we recommend that you must see in Prague on a day trip from Vienna:
The Old Town
Charles Bridge
Prague Castle
If your time allows it, by all means, add a few other attractions to your itinerary.
1. Prague Castle (Prazský Hrad) – The Majestic Seat of Power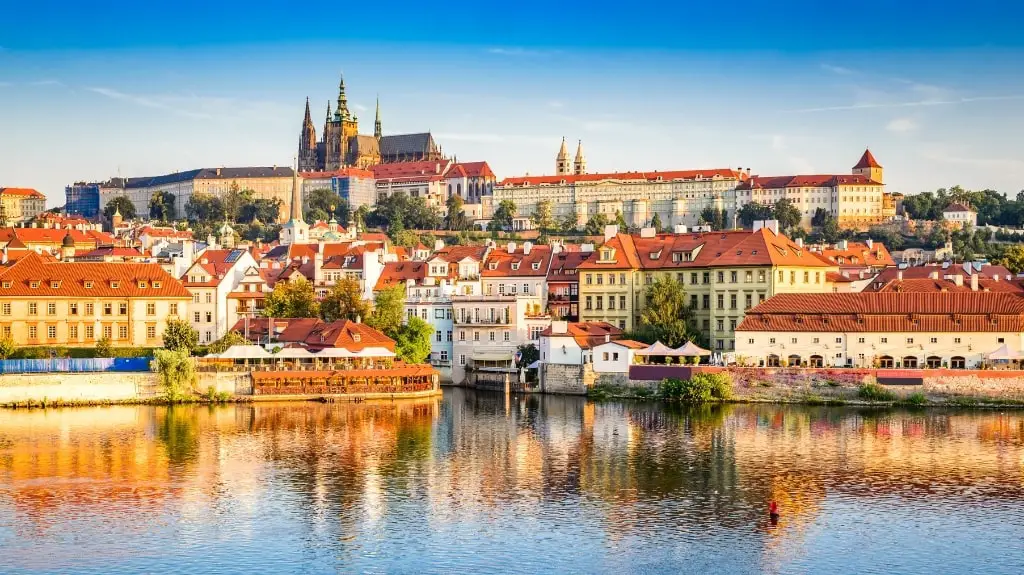 Unveil the grandeur of Prague Castle, a prominent landmark that dominates the city's skyline.
Encompassing a vast area of 718,609 sq. ft. (66,761 sq. m.), this iconic tourist attraction stands as a testament to centuries of history.
Once a seat of power for Holy Roman emperors and Bohemian kings, Prazský Hrad now serves as the Czech Republic's Presidential office.
We'll let you in on a secret. Authorities keep the Bohemian Crown Jewels hidden in a room inside the palatial complex.
The castle attracts over 1.8 million visitors every year, so we suggest you secure a skip-the-line ticket to explore the magnificence of this architectural marvel.
2. Vltava River – The Lifeline of Prague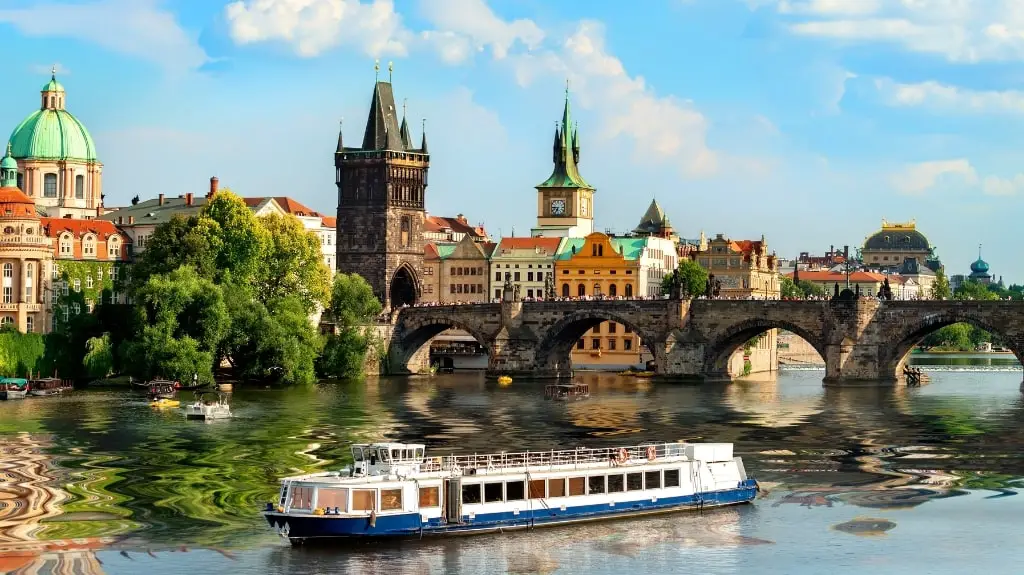 The mighty Vltara River cuts through the heart of Prague.
This majestic waterway has been an integral part of the city's history and its vibrant community.
18 bridges, including the staggering Charles Bridge, cross the Vltava – Czech Republic's longest river.
Although other cities boast more bridges, such as Amsterdam's impressive count of 1,753, the beauty of Prague's magnificent river structures is unmatched.
That's why we recommend experiencing the magic of the Czech capital from a different perspective through a variety of fascinating river cruises.
Breathtaking panoramas of Prague's iconic landmarks await you from the unique vantage point of a cruise.
Discover why these boat tours are among the best things to do in the city, displaying the capital's allure in all its splendor.
3. Charles Bridge (Karlův most) – Royal Superstition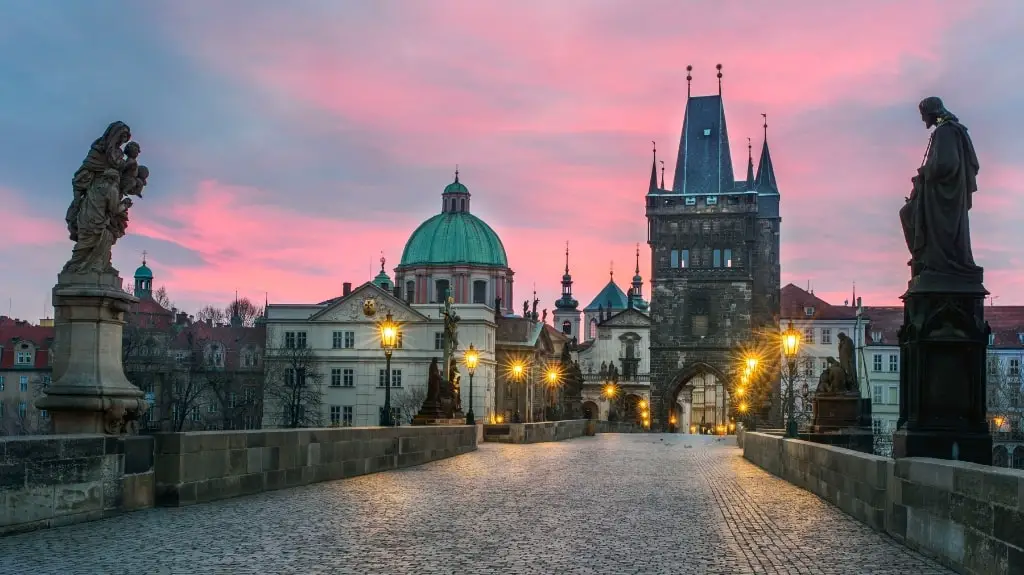 This gorgeous structure lures countless tourists to Prague, thanks to its rich historical significance and captivating allure.
The superstitious King Charles IV erected the Charles Bridge in 1357, on the 9th of July, precisely at 5:31 AM. The king ingeniously followed a palindrome sequence, which reads the same from both ends: 1-3-5-7-9-7-5-3-1.
Karlův most replaced the old Judith Bridge. Locals originally called the new bridge Prague Bridge (Pražský most) or Stone Bridge (Kamenný most). But since 1870, it has been known as "Charles Bridge".
Pay special attention to the 30 Baroque statutes that depict numerous saints and patron saints.
Now, we'll let you in on a crazy Prague fact – legend says ghostly apparitions haunt the bridge's pathways.
4. Prague Astronomical Clock (Pražský orloj) – Timekeeping Marvel
Discover Prague's allure with a visit to the captivating Astronomical Clock.
Pražský orloj proudly holds the distinction of being the third-oldest astronomical clock globally. It's also the oldest clock still in operation today.
Nestled within the medieval Old Town Hall Tower, this amazing attraction transcends magnificence and can potentially claim the title of the world's most stunning clock.
Prepare for an otherworldly experience by positioning yourself near the clock every hour between 9:00 AM and 11:00 PM.
Witness the mind-blowing procession of the Twelve Apostles that will leave you in awe.
And pay close attention to the zodiacal ring inside the big black outer circle. The zodiac signs, shown in anticlockwise order, indicate the location of the Sun.
5. The Old Town (Staré Město) – a Timeless Tapestry of Prague's Heritage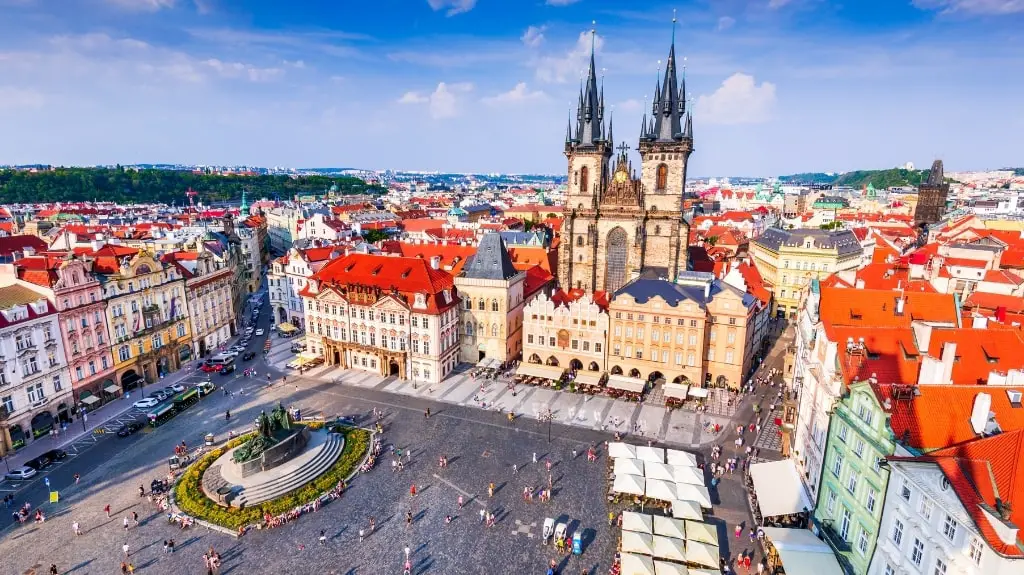 An immense UNESCO World Heritage Site is one of the things that makes Prague worth visiting. The site encompasses the entirety of the city's historic center.
The cobblestoned streets of the Old Town intertwine with ancient monuments, churches, and palaces, commissioned by the powerful King Charles IV in the 14th century.
Other breathtaking creations envisioned by the King include Prague Castle, Charles Bridge, and St. Vitus Cathedral, showcasing the city's rich architectural legacy.
The most exciting spot in the Old Town is the Old Town Square where you can marvel at the allure of the Astronomical Clock.
Josefov, the former Jewish Town, is at the northwest corner of Staré Město.
The Charles Bridge connects the Old Town with the Lesser Town, one of the best areas to stay in Prague.
6. The National Museum (Národní Muzeum) – Immersive Time Capsule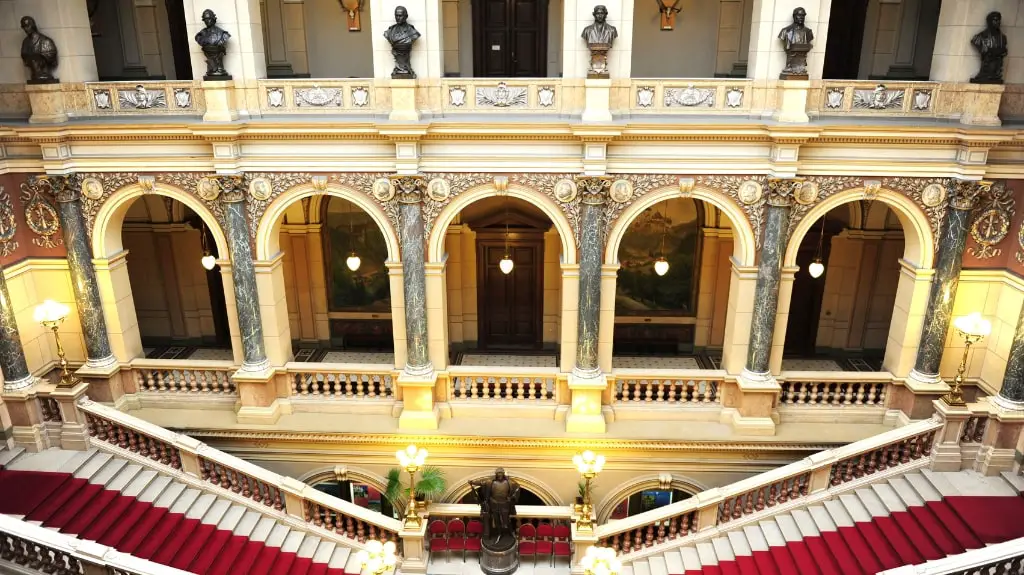 Embark on a captivating journey through time at the Czech Republic's oldest museum – the National Museum (Národní Muzeum).
Prepare to be amazed as the exhibition halls' breathtaking interior captivates your senses. Step inside and delve into a world of discovery where 2,000+ exhibits fight for your attention.
From art and archaeology to anthropology, zoology, and music, the collections offer a diverse tapestry of knowledge.
The objects will walk you around the fascinating history of the Czech lands from the 8th century to World War I.
Don't miss this opportunity to visit the museum and save time with a convenient skip-the-line ticket.
7. Vyšehrad – Historic Citadel and Celestial Resting Place
Perched above the Vltava River, Vyšehrad is a renowned fortress with a rich history.
Within its 11th-century walls, you'll find architectural gems like the Rotunda of St. Martin and the Basilica of St. Peter and St. Paul.
Notable figures such as Antonín Dvořák, Bedřich Smetana, and Karel Čapek rest in the revered Vyšehrad Cemetery.
In its present form, Vyšehrad is a fortified residence with robust bastions, brick ramparts, bastions, and legendary gates.
These impressive features are the result of Baroque remodeling that accentuates the fortress's enduring grandeur.
The stronghold might be 10 centuries old, but it's a famous spot for recreation and festivities. For example, Czechs often celebrate New Year's Eve in Vyšehrad.
8. The Dancing House (Tančící dům) – Architectural Marvel in Motion
The world-famous Dancing House pushes the boundaries of architecture.
Designed by Frank O. Gehry and Vlado Milunić, this iconic building captivates with its unique form and appeal.
From its terrace, you can experience an exhilarating panoramic view of the entire city.
Construction took four years and was completed in 1996.
Originally named after the legendary dancers Ginger Rogers and Fred Astaire, Gehry dubbed the house "Ginger and Fred" due to its resemblance to a graceful pair of dancers.
Nowadays, the nickname "Ginger & Fred" primarily refers to the restaurant situated on the seventh floor of the Dancing House Hotel.
Are you ready for the best part?
You can make your stay in the Czech capital truly unforgettable by renting one of the 21 luxurious bedrooms within the Dancing House.
Food Tips for Your Day Trip from Vienna to Prague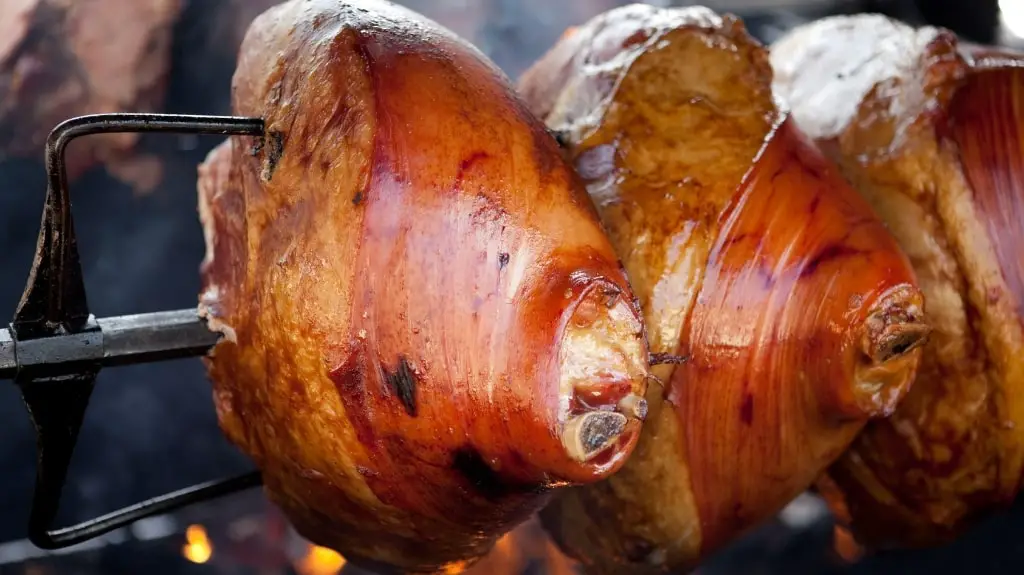 The Czech capital packs a delicious punch of foods and drinks. In the section below, you'll find how to satisfy your inner gourmand. Let's salivate dive in!
Taste the excellent Czech beer. By beer consumption per capita, Czechs top the rankings. All this is to say you'll sorely regret it if you don't try at least a beer or two when in Prague. In fact, beer can be cheaper than bottled water in the Czech Republic. If pub crawls tickle your fancy, we recommend this one, which comprises a 2-hour open bar.
Sample the Prague ham. The world-famous Pražská šunka (Prague ham) is one of the things Prague is best known for. You can buy the mouthwatering delicacy in restaurants or from street merchants. On the street, the ham usually comes with a side of boiled potatoes.
Don't miss the deep-fried cheese. Prepare your taste buds for a simple yet satisfying dish – smažený sýr, or deep-fried cheese. This culinary delight has the power to captivate even the most discerning palates. Chefs employ various cheese types to create this indulgent treat, including Czech variations like the Hermelin soft cheese and the Niva blue cheese. Whether you're a cheese connoisseur or simply appreciate the finer things in life, smažený sýr is a must-try delicacy that will leave you craving for more.
Sweet tooth? Try Trdelník. Although originating in Slovakia, you can find this lip-smacking chimney cake anywhere in Prague. The delectable treat is crafted by wrapping rolled dough around a stick, grilling it to perfection, and topping it with sugar and walnuts.
Visa, Currency, and Language Tips for Prague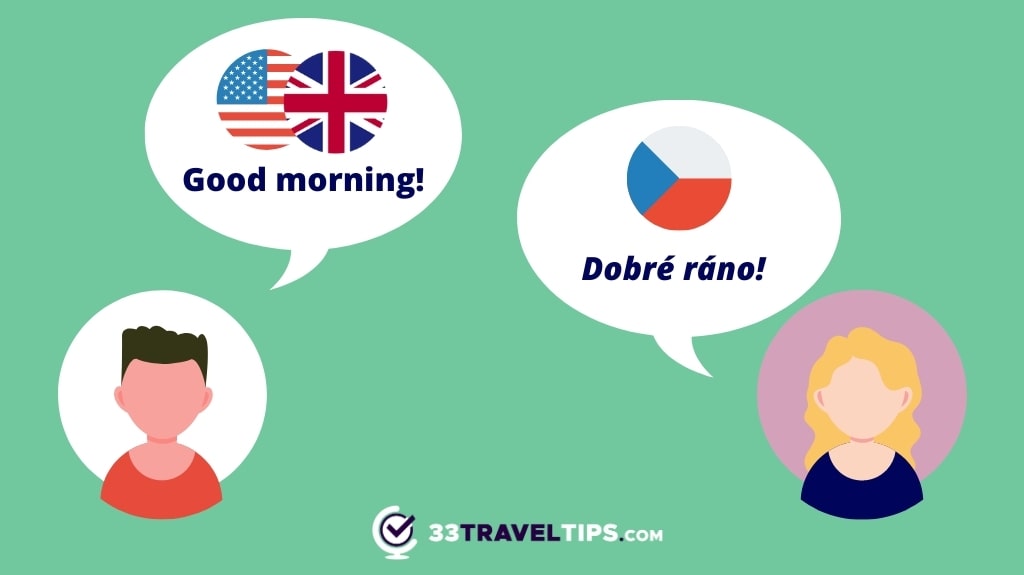 The Czech Republic is part of both the European Union (EU) and the Schengen Area.
This geography lesson means one thing. If you have a U.S. passport with at least 6 months of validity, you don't need a visa to visit the Czech Republic for up to 90 days.
Please explore the EU's official website for a list of the complete entry requirements.
While the Czech Republic is part of the European Union, it's still not a member of the Eurozone. And it has its own currency – the Czech koruna.
Need cash at any moment? You won't have problems because Prague teems with ATMs.
Prefer cashless payments? No worries. You can do it almost anywhere.
On top of that, Prague is a very cosmopolitan city. This means you won't face difficulties using English in restaurants, hotels, or malls.
However, if you'd like to impress locals with your Czech skills, here's a list of the most common words and phrases:
| | |
| --- | --- |
| Good morning! | Dobré ráno! |
| Goodbye! | Na shledanou! |
| Thank you! / Thank you very much! | Děkuji / Děkuju moc! |
| Excuse me! / I'm sorry! | Prominte! / Lituji! |
| Yes / No | Ano / Ne |
A Day Trip from Vienna to Prague – Stunning Bridges, Historical Clocks, and Ancient Fortresses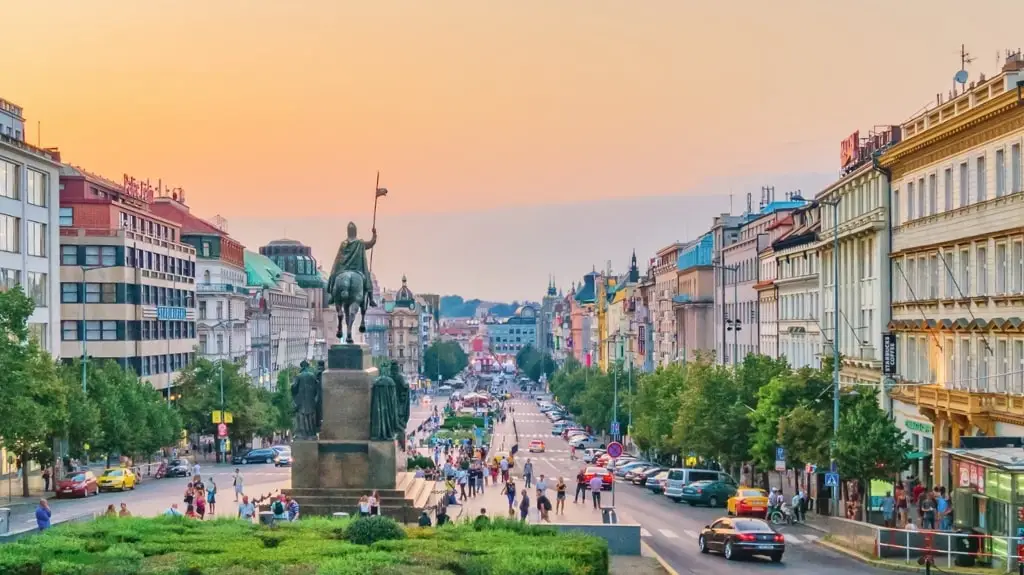 From mesmerizing bridges to heart-stopping river panoramas, and from UNESCO World Heritage Sites to appetizing foods and drinks, Prague teems with things to do and see.
A day trip from Vienna to Prague won't be enough to cover everything the Czech capital has in store for you. But it'll give you a glimpse of the inimitable atmosphere of the Czech Republic's largest city.
With some planning in advance and our Prague travel tips, you'll be able to maximize your time in both capitals.
Now, we'd like to hear from you:
Have you visited Prague before?
If not, what will be the first landmark you'll discover?