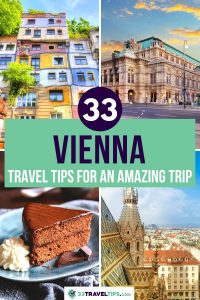 The Austrian capital boasts 100+ museums.
And hosts 450+ balls per year.
A myriad of world-famous composers called it home.
If you love exploring cities offering glamorous cultural events, unique traditions, and delectable cuisine, this guide with 33 Vienna travel tips will help you enjoy The City of Music in the best way possible.
From the items you should bring to the best time to visit, and from the money-saving tips to the top neighborhoods to stay in, find our best battle-tested advice below.
Use the navigation for easy browsing.
Ready?
Let's start exploring!
Start Planning Your Trip to Vienna with Our BEST Recommendations:
Top Tours in Vienna
Best Accommodations in Vienna
Easiest Transportation Options in Vienna
Note: This article contains affiliate links. In case you purchase something through one of these links, we may receive a small commission at no extra cost for you. Thank you for helping us keep creating the free content on this website!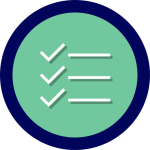 Preparation – Things to Do Before You Go to Vienna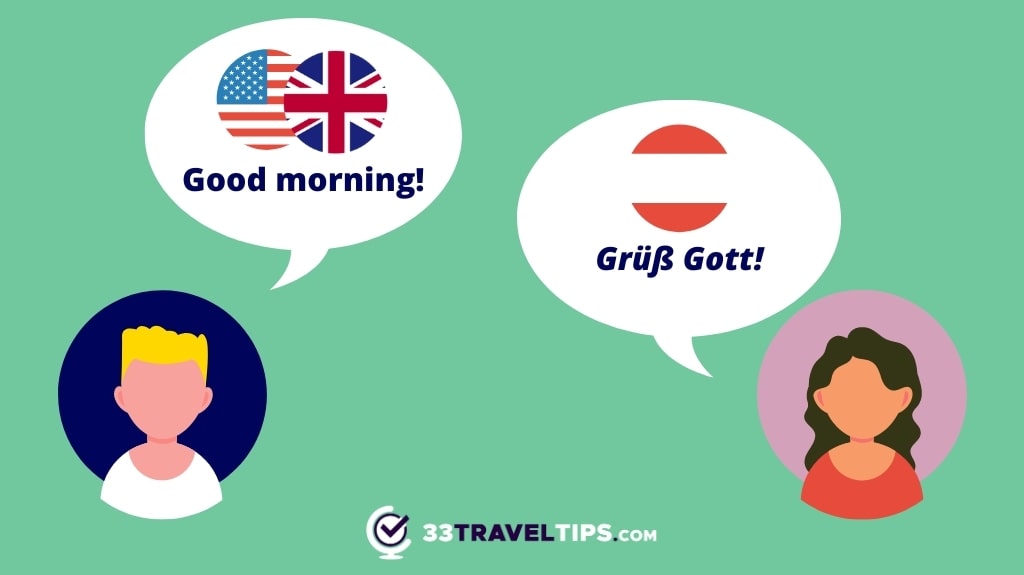 In this section, we break down what you need to do before traveling to Vienna. These preparation travel tips will help you answer questions about visas, language, safety, and comfort.
Do you need a visa to travel to Vienna? Austria is a member of the European Union and the Schengen Area. If you have a U.S. passport, valid for at least six months ahead, you can explore the country for max 90 days without a visa. Still, make sure you read the complete list of the Schengen visa requirements here.
The official language of Austria is German. The most widely spoken dialect is Bavarian, also referred to as Austro-Bavarian. We've prepared several common phrases for you below. Note: Typically, Austrians and Bavarians greet with "Grüß Gott!" (literally meaning "God bless!"), instead of the usual German "Guten Morgen!" or "Guten Tag!"
| | |
| --- | --- |
| Good morning! | Grüß Gott! |
| Thank you! / Thank you very much! | Danke! / Vielen Dank! |
| Excuse me | Entschuldigung |
| Please | Bitte |
| Yes / No | Ja / Nein |
| Can you please help me? | Können Sie mir bitte helfen? |
| Do you speak English? | Sprechen Sie Englisch? |
The name of the country in German is Österreich. It literally means "Eastern Empire". The reason for the peculiar name is because Austria is located to the east of Germany.
Is Vienna safe to visit? Not only is the Austrian capital one of the safest places to visit on Earth, but it also offers the best quality of life in the world. That's one of the facts about Vienna which makes its citizens extremely proud. The city tops many ratings, such as the Mercer Quality of Living Survey from 2019.
Wear comfortable, sturdy shoes. Your first instinct when packing your bag for such a culturally rich city as Vienna might be to take your fancy dress shoes. Unless you're attending a ball or going to the opera, you can leave them at home (see below). After all, when traveling, it's more important to be comfortable than fashionable. You'll have to walk on cobblestoned streets, climb stairs, and roam museum galleries, castle grounds, and parks for hours.
If you're visiting the opera or attending a ball in Vienna, pack your best evening outfit. One exception to the previous travel tip is if you'll be attending an upscale evening entertainment. If you've scored some opera tickets or an invitation to a ball, make sure you bring your smartest attire. (Wondering how to combine a smart look with comfortable wear? Get our battle-tested Travel Checklist and never again worry about what to prepare for your trip.)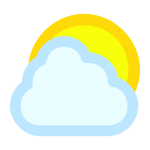 Weather – When Is the Best Time to Visit Vienna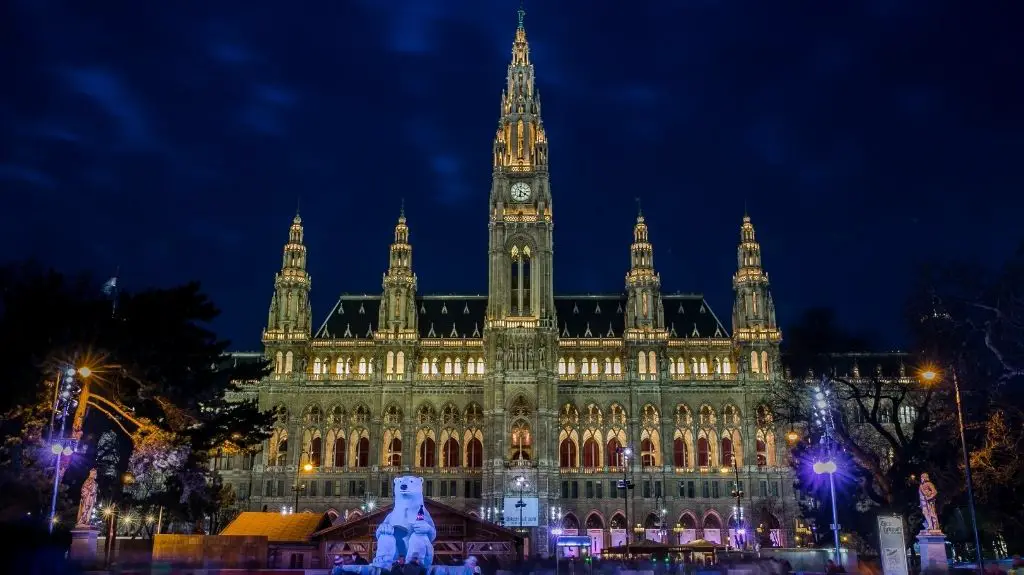 Vienna is The City of Music and as such, it seduces with countless music events. Balls, festivals, and opera performances await to enchant you with their glamor in the Austrian capital.
Check out the following Vienna travel tips about the main happenings in every season. Then, pick up the best time to visit Vienna for you.
Vienna is gorgeous in winter. Especially if you're lucky to see it covered by a snow duvet, you'll fall in love with the city. To make things even more enchanting, expect magical Christmas markets and a huge ice-skating rink in front of the Town Hall. Vienna Ice World is one of the biggest open-air artificial ice rinks on the planet. It invites enthusiasts of every age and skill level from December to the end of February each year. And of course, the ball season – or the fifth season, as the Viennese call it – starts in January.
Spring is the time for festivals and music events in Vienna. For example, classical music aficionados will love the Vienna Spring Festival, which takes place in April and May. At the Vienna Blues Spring, local and international musicians will seduce you with a feast of blues riffs and whisky-honed voices. Not a huge festival fan? Then check the Easter markets. Even if they aren't as popular as the Christmas ones, they're still a delight to visit.
Summer and beaches go hand in hand in Vienna. Numerous beaches on the Danube River invite you to escape the hot weather and relax from sightseeing. And if you want to show off your dance moves, visit the Donauinselfest. The Danube Island Festival is Europe's largest free open-air festival.
Hike through the golden vineyards in autumn. Enjoy the view of Vienna with a glass of wine and traditional food in a Heuriger (see below). Parks also enchant visitors with an explosion of colors. The Prater organizes a Halloween party which no horror fan should miss. And if you're a culture vulture, the Long Night of Museums will satisfy your cravings for a long, long time. 130+ institutions fight for your attention with spectacular tours and special events. The best part? You only need a single ticket to visit them all (or as many as you can manage).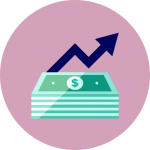 Money-Saving Travel Tips: Budget and Stretching Your Bucks in Vienna
Despite being the most expensive city in Austria, Vienna's prices are nowhere near the ones in London or Paris.
And with these money-saving tips, your stay in Vienna will leave enough in your pocket for your next trip.
The tap water in Vienna is safe to drink. Instead of buying bottled water, enjoy the water from the pipes or from the 1,000+ public fountains. It comes directly from Alpine springs. Its taste is actually better than most types of bottled mineral water on the market. Hence, it's a good idea to bring a refillable bottle with you.
Carry a reusable bag. Speaking of reusable items, next to a multi-use bottle, pack a bag in your luggage as well. Supermarkets and stores charge a few cents for grocery bags. Recycling and reduction of plastic usage are huge topics in Vienna and the rest of Austria.
Do you tip in Vienna? It is customary to round the bill and leave 5-15% on top of it. Just don't leave cash on the table but rather tell your waiter how much change to return when you pay it.
Many of Vienna's top attractions seduce with free admission. And the ones that don't usually let visitors for free on certain days of the month. Here's a list of some of the most popular, as well as several unusual things to do in Vienna for free: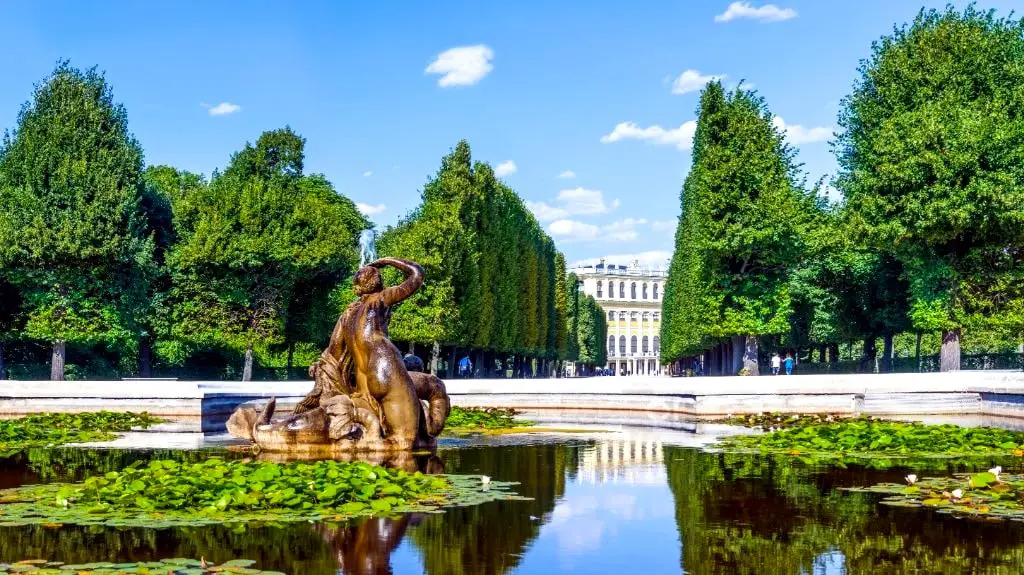 The Prater. Stroll through the famous park and check out one of the oldest amusement parks in the world.
The Hundertwasser House. Admire the quirky lines of the vibrant building which Hundertwasser restored in his unique style.
Stephansdom. Explore the most important religious structure in Austria.
Schönbrunn Palace Gardens. Roam the alleys of the magical gardens of Vienna's most visited attraction for free.
Wiener Rathaus. Join a free tour of the City Hall every Monday, Wednesday, and Friday at 1:00 PM.
Pratermuseum. Learn about the history of the park from its beginning in 1766 till now. You can visit on the first Sunday of each month for free.
Beethoven Museum. Explore free of charge the home where the great composer lived on the first Sunday of the month.
Johann Strauss House. Marvel at the interior of the house where the King of Waltz created his masterpieces. Entrance is free every first Sunday of the month.  
Save big on admissions and time by investing in a tourist pass. Vienna currently offers visitors two different options: Vienna City Pass and Vienna Card.
Vienna City Pass includes entrance to over 60 attractions, museums, and monuments, as well as skip-the-line entries and hop-on/hop-off sightseeing tours. Prices start at €79 ($96), but the savings are well worth it. Some of the included perks are the Sightseeing Bus Tour (costs €49 / $60), Schönbrunn Palace Grand Tour (costs €20 / $24), and a lesson at the Spanish Riding School (costs €15 / $18).
Vienna Card offers free public transportation and discounts on museums and attractions. The cheapest option costs €17 ($20). It gives you tons of reductions on entrance tickets, as well as at shops and restaurants.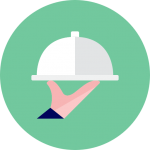 Food & Drinks in Vienna That You Shouldn't Miss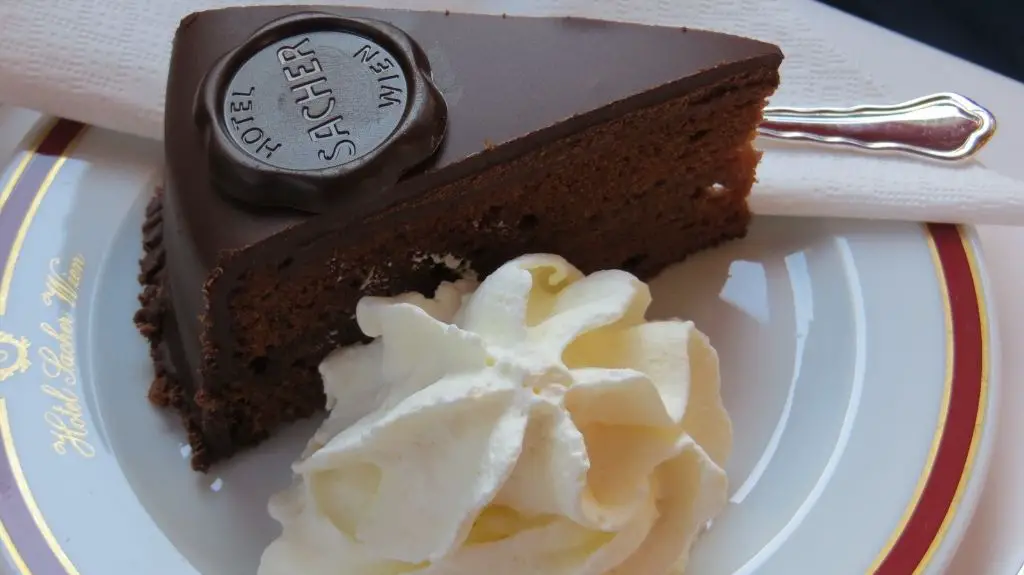 The following Vienna travel tips will help you discover the culinary scene and unique establishments of Austria's capital.
Enjoy the unique coffee culture of Vienna. The traditional Viennese coffee houses are on the UNESCO Cultural Heritage list. The atmosphere is often unchanged for centuries. You can trace their history in the Austrian capital back to the 17th century.
Try the most popular coffee in Vienna – Wiener Melange. The Viennese Blend, as the name translates, is similar to the cappuccino. An espresso shot or a strong cup of filtered coffee is served in a large coffee mug, topped with steamed, creamy milk and froth.
Enjoy sweet treats? Then Vienna is your heaven! Next to the iconic croissants, which originate in Vienna, and the Sacher Torte, which hasn't changed its recipe since the first time it was prepared, you should try at least once the famous Mozartkugeln. The fusion of dark chocolate, nougat crème, pistachios, and marzipan will drive tears of joy in the eyes of even the most experienced travelers.
Don't leave Vienna without devouring at least one Schnitzel. The traditional Viennese cutlet is juicy, satisfying, and as huge as your plate. Do not under any circumstances cover it with sauces as you'll ruin your gastronomical orgasm.
Beware that most steaks are also deep-fried in a similar manner as the schnitzel. If you're not a huge fan of eating your meat covered in batter and fried, you should perhaps order another scrumptious dish from the menu.
Raise a glass with a local wine. 400+ vineyards within the limits of Vienna produce tantalizing wines. That's the reason Vienna is known for being the Wine City. Most of the produced wines are consumed young. Among the most popular white sorts are Riesling, Chardonnay, and Pinot blanc. The reds are blended and locally called Gemischter Satz.
The best place to experience a traditional evening is at a typical Austrian tavern – Heuriger. That's where the local winemakers serve their new wines. The Heurige boast a unique, cozy atmosphere. Join the crowd and enjoy young wine, simple food, and some Viennese folk music – the so-called Schrammelmusik.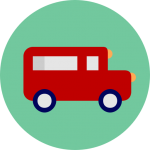 Traveling in Vienna: Types of Transportation and Getting Around the City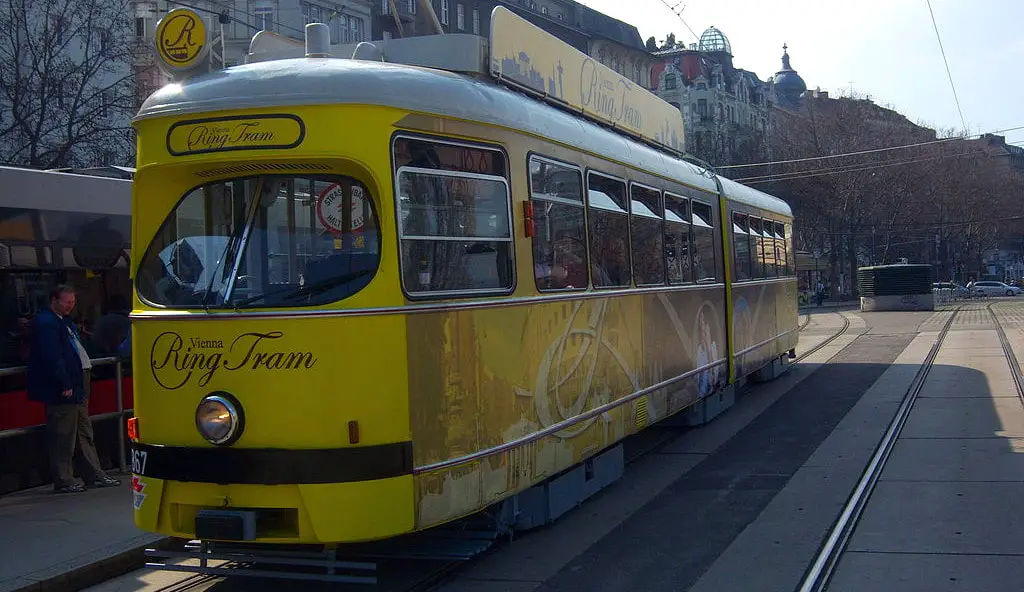 These Vienna travel tips will help you find your way around the Austrian capital with ease.
Flughafen Wien (VIE) is the international airport of Vienna. It is just 18 km (11 mi) away from the city center. You can reach it by train or bus. The local train S-Bahn S7 only takes 25 min and costs just €4.20 ($5.10). The more convenient but pricier City Airport Train (CAT) arrives in 16 min in Vienna, but the ticket will set you back €12 ($14.60) – or one euro less if you buy it online. Busses are slower and are only convenient if you're traveling to a city in a neighboring country, such as Bratislava (Slovakia), Budapest (Hungary), or Brno (Czech Republic).
Vienna has several large train stations. Wien Hauptbahnhof (Vienna Main Station) is the most important national and international transportation hub for long-distance trains. Other significant train stations in the Austrian capital are Wien-Meidling, Westbahnhof, and Wien Mitte. All of them are located relatively close to the city center, so you won't have trouble finding your way around.
Vienna is best experienced on foot. The whole Wien Inner Stadt (the city center) is easily walkable. Combine this advice with the Vienna travel tip from the first section about bringing comfortable, sturdy shoes, and you'll have a great time in The City of Music.
The public transportation in Vienna is fast, comfortable, and reliable. It has four main forms of transport: S-Bahn (local train), U-Bahn (underground), Straßenbahn (tram), and Autobus (bus). The stations for the underground are marked with a U-sign, whereas the bus and tram stops – with an H (for "Haltestelle").
Traveling within Vienna's boundaries has a flat fee. If you leave the city – to get to the airport, for example – you'll have to buy an additional ticket. Here are the most widely used options for travelers:
The single ticket costs €2.40 ($2.90).
The 24-hour pass is sold for €8.00 ($9.70).  
The 48-hour pass costs €14.10 ($17.10).  
The 72-hour pass is €17.10 ($20.75).
Ticket machines at metro stations are the most convenient places to buy your tickets. You'll find at least one at every entrance. They accept all coins and €10-banknotes and give back change. Alternatively, you can purchase tickets online.
You must validate your ticket before boarding. Simply stamp the ticket at the blue machines at the entrances of the U-Bahn stations or inside the bus/tram. Note: If you bought your ticket directly from the driver, there's no need to validate it. A timestamp is automatically printed on it.
Take the Vienna Ring Tram to explore the city center. It follows the Ringstrasse (Vienna Ring Road) which is a UNESCO World Heritage Site. The majestic boulevard from the 19th century circles around the city center. You'll be able to enjoy the elaborate façades of the State Opera, the Parliament buildings, the City Hall, the National Theater, the Stock Exchange, and many palaces along the way, regardless of the weather outside. An integrated multimedia system explains what you're seeing in eight languages. Vienna Ring Tram circles the route at 30-minute intervals from 10:00 AM to 5:30 PM. You can buy your ticket on the tram. It is valid for one loop and costs €9 ($10).
Explore the modern and historic sites of Vienna on a city river cruise. The route will take you along the Danube Canal, the main branch of the mighty river in the Middle Ages. Architectural highlights flank the canal. Some of them are the Urania Observatory, Jean Nouvel's Hotel, Hans Hollein's Media Tower, Otto Wagner's Schützenhaus, and the Spittelau Waste Incineration Plant designed by Hundertwasser. On the way back, modern Vienna with its graffiti and trendy bars will drift by.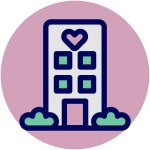 Where to Stay in Vienna: The Best Neighborhoods and Accommodations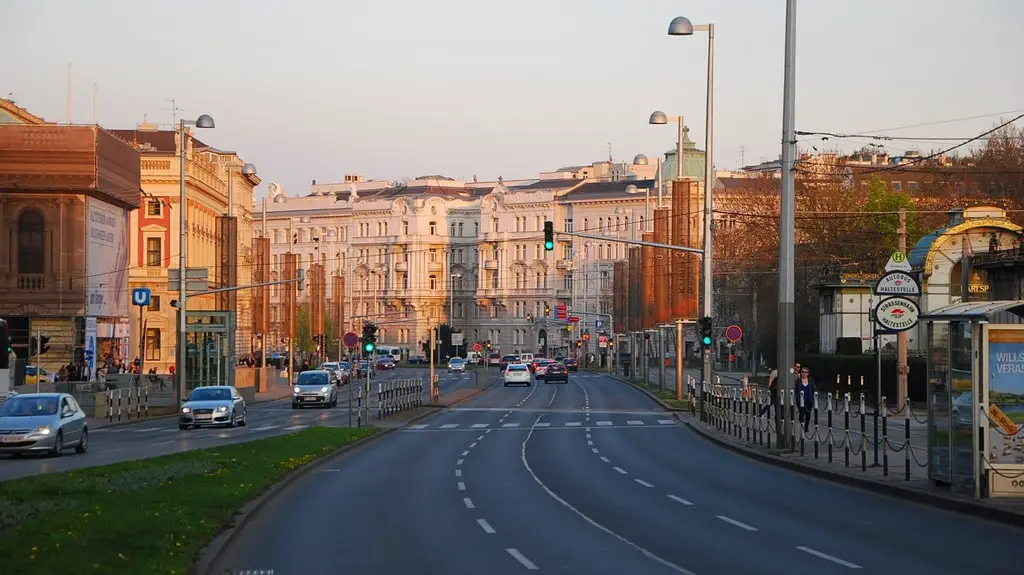 Until now, you've probably already decided what you want to see in The City of Music. The following Vienna travel tips about the best districts and funkiest accommodations will make sure you get proper rest after a day of exploration.
Select the best neighborhood to stay in on your trip to Vienna. Here are our top recommendations:
Innere Stadt (1st district). Stay in the heart of Vienna if you want to walk to the most famous sights. 
Leopoldstadt (2nd district). Choose the district on the Danube Canal if you want to be close to the Prater.
Landstraße (3rd district). From here, you'll be within walking distance of Belvedere Castle and the Hundertwasserhaus.
Wieden (4th district). Stay in this lively district to be near the largest Viennese market, Naschmarkt.
Neubau (7th district). Choose what's known as the young and hip district of Vienna for great shopping and entertainment options in the quirky MuseumsQuartier.
Josefstadt (8th district). Pick this neighborhood for the concentration of theaters and museums.
Feel royal in these imperial accommodations:  
Schlosshotel Roemischer Kaiser: has been hosting guests in a luxurious setting since 1684 in the Innere Stadt of Vienna.
Hotel Sacher Wien: the luxury hotel has been part of Vienna's history since 1876. You'll be joining a long list of famous guests, including J. F. Kennedy and Queen Elizabeth II.
Grand Ferdinand: you'll find this stylish, upscale gem in the Ringstraße.
Hotel König Von Ungarn: this family hotel from 1746 will enchant you with its elegant ambiance.
Boutique Hotel Kugel: you'll discover the cozy family hotel from 1863 near Hofburg Palace.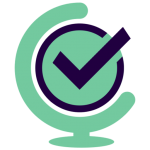 Which One is Your Favorite Vienna Travel Tip?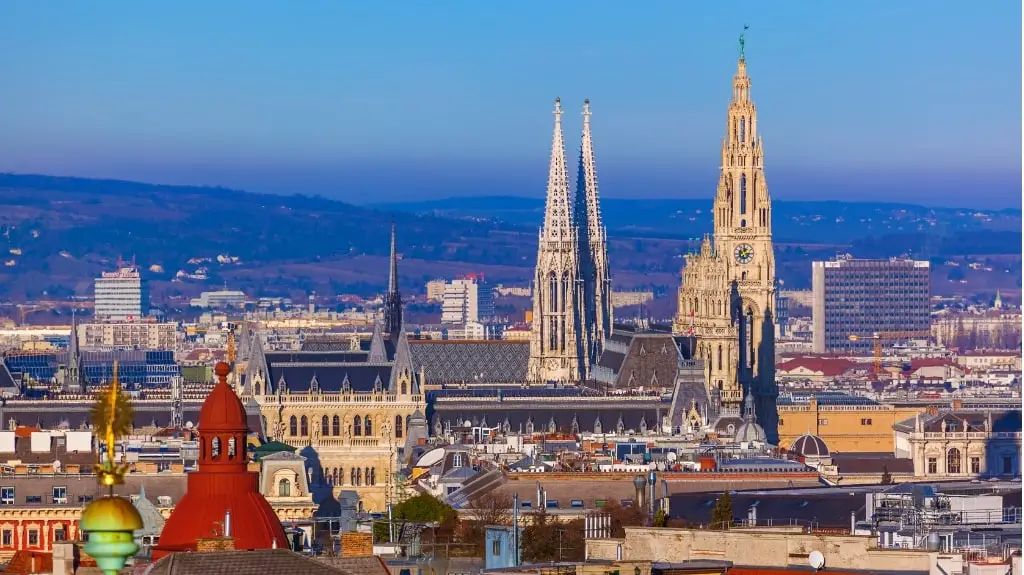 And that's a wrap – all the Vienna travel tips you need for an amazing trip.
The City of Music is a captivating and magical place to visit. In order to best prepare yourself for your travel, make sure you use our battle-tested tricks and hacks.
Start Planning Your Trip to Vienna with Our BEST Recommendations:
Top Tours in Vienna
Best Accommodations in Vienna
Easiest Transportation Options in Vienna
Now, share with us:
When are you going there?
If you've already been to Vienna, what impressed you the most?