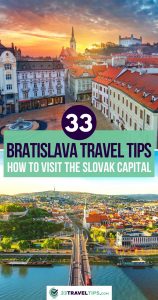 Known as the Beauty on the Danube, Bratislava is an unspoiled gem in the heart of Europe. The elegance of the Little Big City, as it's also called, rivals the capitals of its neighboring countries.
The diverse and vibrant Slovak capital will both surprise and enchant you. And if you're wondering how to best plan your visit, these 33 Bratislava travel tips will make sure you don't come unprepared to Slovakia.
Ready to start exploring?
Use the navigation below and dive right in!
Start Planning Your Trip to Bratislava with Our BEST Recommendations:
⭐ Top Tours in Bratislava ⭐
📍 Private Walking Tour of Bratislava – learn the secrets of the Slovak capital.
📍 Visit Devin Castle on a Private Tour – explore the impressive Devin Castle and admire the views of the confluence of the majestic Danube and Morava rivers.
⭐ Best Accommodations in Bratislava ⭐
🏨 LOFT Hotel Bratislava – pamper yourself with modern amenities and top service.
🏨 Wilson Palace – this historical lodging will surpass your wildest expectations.
⭐ Easiest Transportation Options in Bratislava ⭐
🚍 Omio – check out the available transport modes to and from Bratislava.
🚍 Discover Cars – compare and find the best rates for car rentals.
Note: This article contains affiliate links. In case you purchase something through one of these links, we may receive a small commission at no extra cost for you. Thank you for helping us keep creating the free content on this website!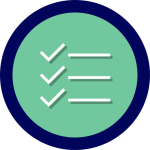 Preparation – Things to Do Before You Visit Bratislava
Before you visit Bratislava, there are a few details you need to know. From the visa requirements and language hacks to the most common scams and how to avoid them, carefully read the following Bratislava travel tips.
Do you need a visa to travel to Bratislava? Slovakia is a member of the European Union and the Schengen Area. This means that if you possess a U.S. passport valid for at least another 6 months, you can explore the country for up to 90 days without a visa. Find the complete list of visa requirements on the European Union's official website.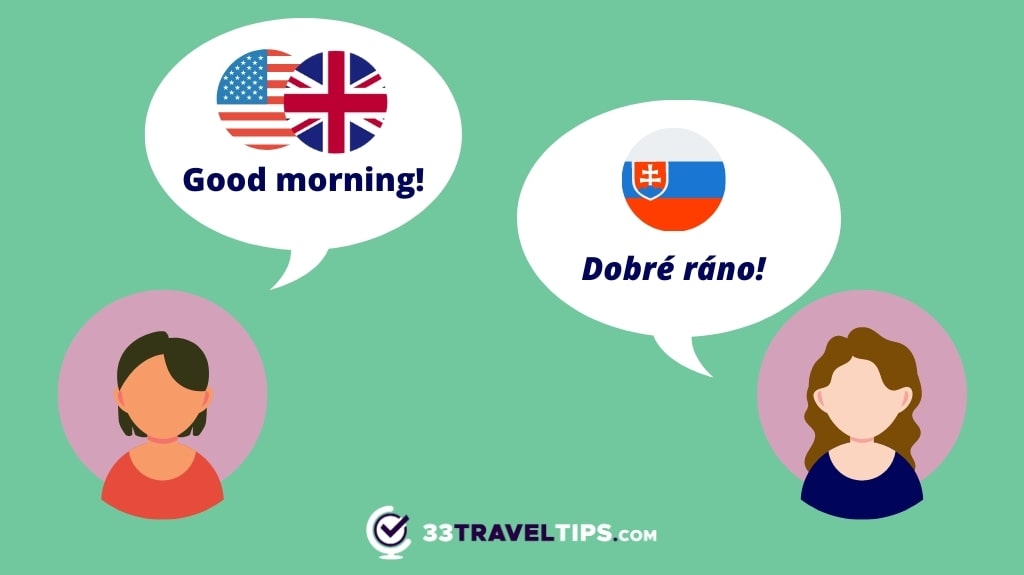 Slovak is the official language of Slovakia. It is a West Slavic language, like Czech, and the native language of approximately 5 million people. In Bratislava, you'll get along with English just fine. Many of the signs and menus are in multiple languages. However, if you want to impress locals and show respect to their culture, here are several common phrases for you:
| | |
| --- | --- |
| Good morning! | Dobré ráno! |
| Goodbye! | Zbohom! |
| Thank you! | Ďakujem! |
| Excuse me? / I'm sorry! | Ospravedlnte ma? / Prepáč! |
| Yes / No | Áno / Nie |
Is Bratislava safe to visit? Except for pickpockets, the plague of every place frequented by tourists, Bratislava is indeed one of the safest places to travel to. Be careful around tourist spots and in bars, especially after a few tasty beers.
Beware of the taxis. When you plan your visit to Bratislava, make sure to arrange your transfer from the airport or the bus station to your accommodation beforehand. Taxis in Slovakia are notorious for scamming travelers. If you have to take a cab, negotiate the price before getting in the car or check that the meter is working. Also, always know approximately how long your journey should take.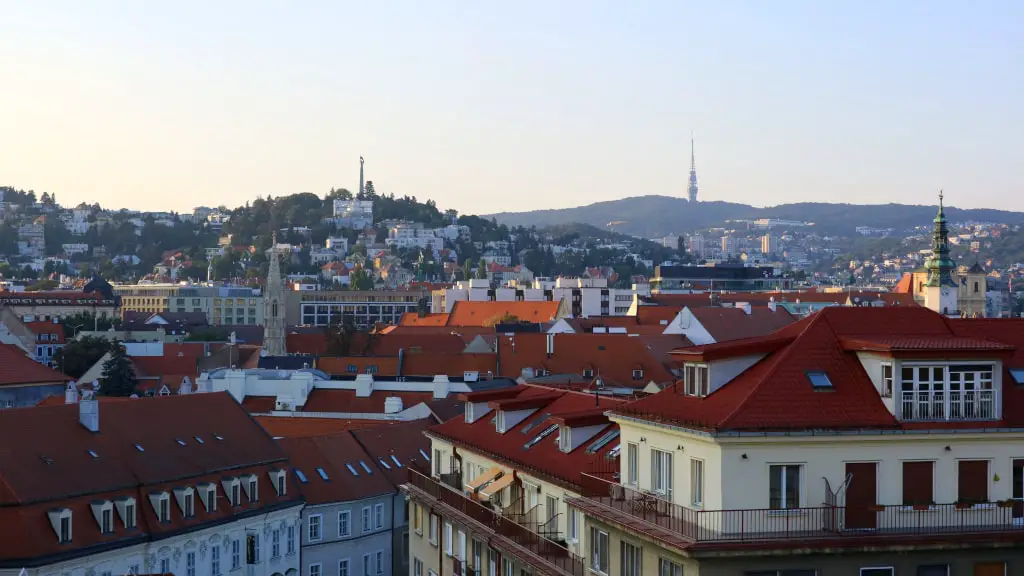 Monday is not a good day for culture vultures. The reason? Most museums and attractions in Bratislava are closed on Mondays. Instead of soaking in your dose of culture, you can go for a walk in the park, stroll by the banks of the Danube, or hike in the forest above the city instead.
The national sport of Slovakia is ice hockey. HC Slovan Bratislava and Bratislava Capitals are the Slovak capitals' professional rival teams. Wanna do what the locals do? Let some steam off at a match in the Ondrej Nepela Arena.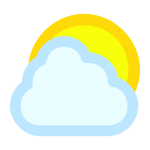 Weather – When Is the Best Time to Travel to Bratislava
Slovakia's moderate climate offers four distinctive seasons. In Bratislava, it's often windy due to the city's location on the banks of the Danube River.
Summers are hot and winters are cold and humid. However, you'll find enough awesome activities in all seasons.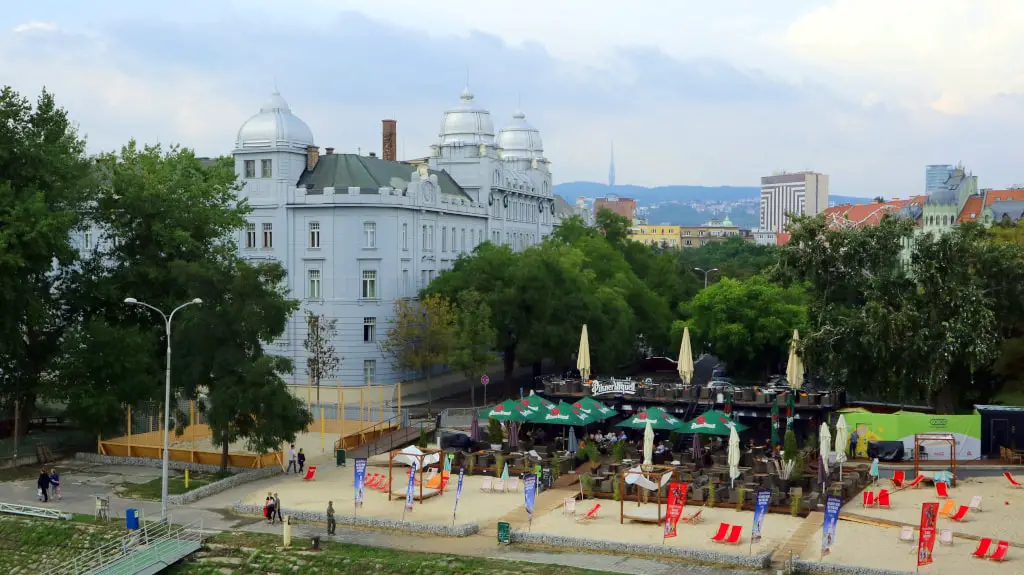 Winter is dominated by the Christmas holidays. Bratislava's streets glow with lights and decorations, Christmas trees, and stands full of delicacies and craft products. The largest Christmas Market occupies the Main and the Hviezdoslav Squares in the city center. Other central locations, such as Bratislava Castle or the square in front of the Eurovea shopping center, also seduce with their Christmas Markets. Shopping, museum hopping, and hefty meals will further make your winter visit to Bratislava unforgettable.
Spring in Bratislava is short but gorgeous. Blooming trees and flowers, as well as green parks and boat cruises on the Danube, will compel you to stay in Bratislava forever. In late April, numerous museums, galleries, and sports venues open their doors free of charge during the Bratislava for Everyone event. The Bratislava Marathon also takes place in spring, so bring your running shoes and start training.
Summer is hot but offers countless escapades at the city beaches. The most popular one is Magio Beach. In July, the open-air Viva Musica! Festival presents classical music in a non-traditional way. If you are interested in handcrafts, visit Bratislava during the Craftsmen Days (Dni Majstrov) in late August or early September.
Autumn dresses Bratislava in vibrant colors and seduces with cultural and culinary experiences. Wine harvests and beer festivals, as well as Slovak Philharmonic concerts and Slovak National Theater performances, will fill your fall calendar. The Bratislava Music Festival and the Jazz Days events will further enrich your visit.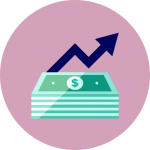 Money-Saving Travel Tips: How to Stretch Your Bucks in Bratislava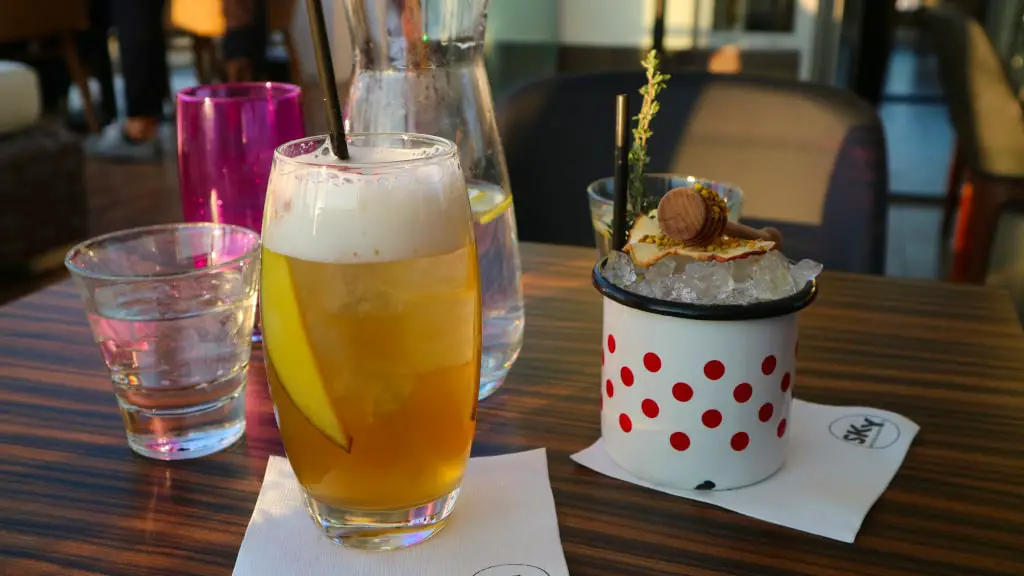 Bratislava is quite affordable, especially compared to other European capitals.
Moreover, the Euro replaced the local currency in 2009. So, if you're traveling from another country in the Euro Zone, you won't need to exchange money or recalculate prices all the time.
And with the following Bratislava money-saving travel tips, you'll know where to save and what to avoid.
Bratislava is very walkable. You can cross the city center from Bratislava Castle to The Blue Church in half an hour. However, beware that the city lies on several hills. If you don't want to use your feet everywhere, we recommend you hop the public transportation (more about it below).
It is safe to drink the tap water in Bratislava. If you don't want to pay every time you get thirsty, fill up your bottle from the tap. The water in Bratislava is clean and delicious. However, confirm with your host that your accommodation's pipes have been recently replaced. Old pipes might not be safe to drink from.
Should you tip in Bratislava? It is not expected of you to tip in Slovakia. You can round up the bill or leave around 10% on top of it if the service satisfied you. If you're a big tipper and leave your waiter 20% or more, he/she might think you forgot your money and chase you to return it.
You can do several awesome things for free in Bratislava. Here are a few ideas: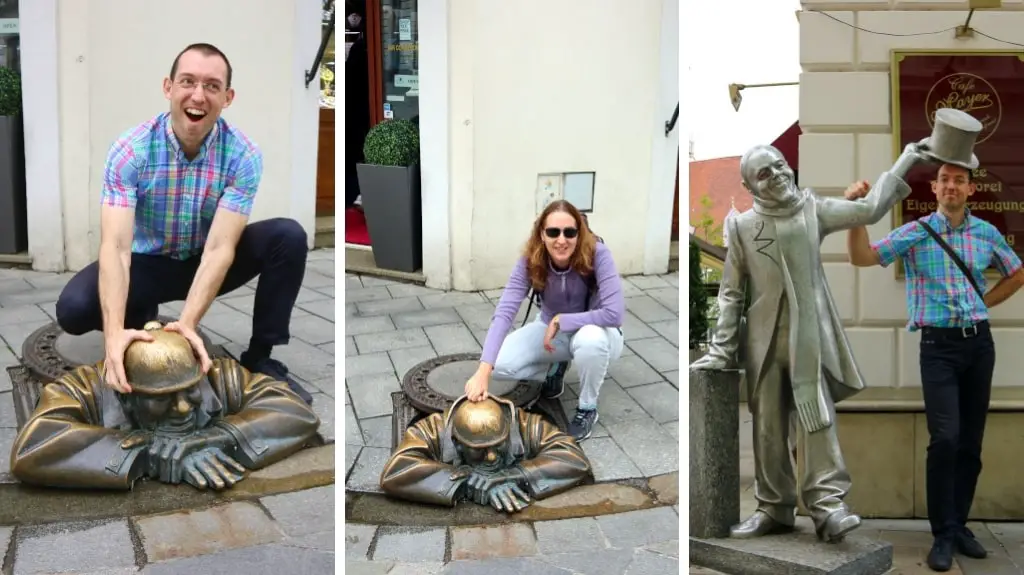 Strolling the streets of the historic center and the banks of the Danube River comes at no charge.
Parks, markets, and churches are also free to explore.
You can visit Bratislava Castle and admire its exterior plus the gorgeous views of the city at no cost.
Climbing up to the Slavín Monument and to the TV Tower are another two free activities in Bratislava. Note: We were quite disappointed by the TV Tower visit, especially the state of the panoramic windows and the lack of an open deck. The walk to it was awesome, though.
Hunting down the funny bronze statues in the Old Town is not only a free but also an awesome activity for adventurers of all ages.
Avoid eateries around tourist attractions. This Bratislava travel tip has to be obvious, but we still are going to repeat it. The most overpriced restaurants are the ones along the main street in the Old Town. If you want to try a typical Slovak dish with a modern twist, try the tiny cafés, neighborhood restaurants, and vibrant breweries where most locals go out. (Find more Bratislava travel tips about the food and drinks you shouldn't miss below.)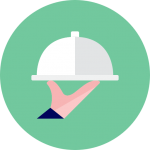 Food & Drinks Tips: Bratislava Cuisine You Shouldn't Miss Tasting
The uncountable pubs and restaurants of Bratislava offer beer for every palate and a meal for every gourmet connoisseur.
From hearty local dishes to fresh green salads and from foamy lagers to dark stouts, Bratislava's culinary palette will satiate even the most capricious tastes. And on top of that, it will keep your wallet safe.
Let's find what delicious foods and drinks Bratislava's cuisine has in stock for you.
Many of the national dishes feature bryndza cheese. The sheep milk product has a characteristic strong scent and flavor. The white, creamy cheese is tangy, crumbly, and moist. It is a main ingredient in bryndzové halušky (potato gnocchi) and bryndzové pirohy (filled dumplings).
Meat lovers, look out for game dishes and hearty stews. While you'll have a hard time finding grilled meat on your Bratislava visit, filling specialties like goulash will satisfy your meat cravings.
You have to order garlic soup at least once. Cesnaková polievka is creamy and delicious beyond words. It is served in a hollow loaf of bread, which you slowly devour while slurping the garlic dainty.
Potato pancakes and Slovak pancakes can be a side dish, a main course, or a dessert. The toppings for the potato version range from savory (e.g. sour cream or cottage cheese) to sweet (e.g. sugar or apple sauce). The crepes, on the other hand, are even more complicated. They can be rolled with apricot, strawberry, plum jam, or any other combination of sweet sauces and fruits, or filled with meat, cheese, mushrooms, sauerkraut, or spinach.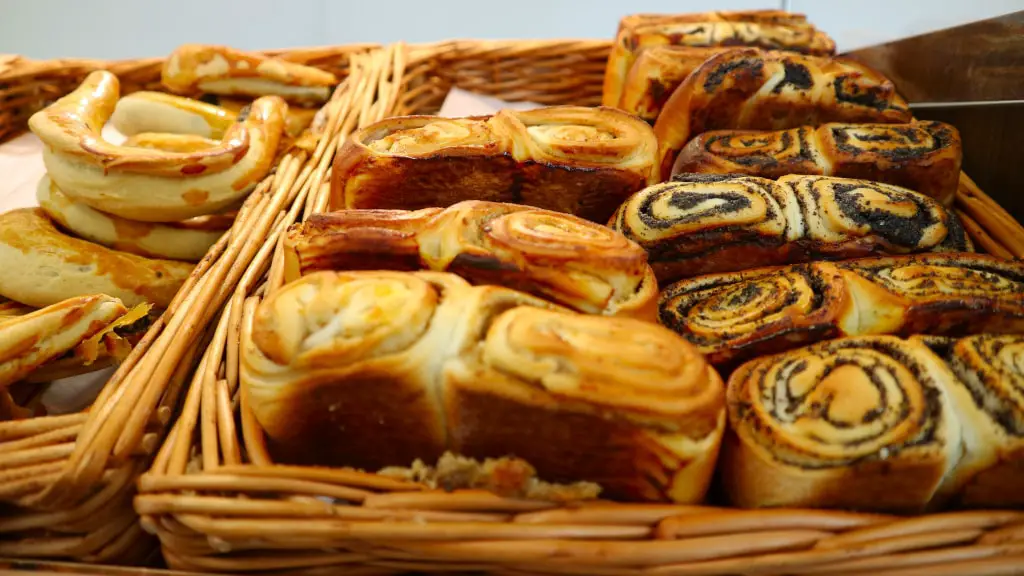 You haven't visited Bratislava properly if you haven't tried a poppy seed pastry. You'll find the Bratislavský rožok virtually everywhere. Cafés, bakeries, restaurants, and food stalls all sell this deliciousness. So, you have no excuse not to stuff your face with one of the best pastries that's ever seduced our Bulgarian palates.
Beer aficionados will love Bratislava's breweries. One thing the Slovaks still have in common with their Czech neighbors is their love for the amber beverage. Our favorite fact about Bratislava is that you can find microbreweries and craft bars selling the delectable elixir every couple of yards in the city center. Foamy lagers, spicy stouts, and mysterious wheat beers will seduce you and satisfy your thirst. The best part? Prices start from as low as €0.99 ($1.21) for a half-pint.
Pamper yourself with an exquisite cocktail. Bratislava's bar scene will stand up to even the most capricious tastes. Choose a rooftop location like Lemontree. The gorgeous view over the city skyline will further enhance the unforgettable experience.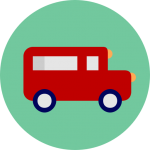 Traveling in Bratislava: How to Get There and Explore the City
Bratislava's transportation system is not only reliable and comfortable but also very affordable. With the following tips, you'll have no problem navigating the Slovak capital as if you've lived there your whole life.
The transfer from Bratislava International Airport (BTS) to the city only takes minutes. By car, you can reach the Slovak capital in about 15 min. Taking Bus 61, you'll travel for about 20 min to the main bus station just outside the Old Town. From there, you can either walk or take public transportation to your accommodation.
Taxis at the airport cost at least twice as much as in the city. You better call one to come pick you up. The price should be flat and around €8.00 ($9.90) from the airport to an address within the city. Note: When we arrived in Bratislava for the first time, we simply asked one of the taxi drivers, who was picking up another traveler, and he gave us a business card. The dispatcher spoke English, and the taxi came within minutes.
Bratislava is easily reachable from neighboring countries. If you're visiting Austria, Czechia, or Hungary, for example, consider adding Bratislava to your itinerary. All these countries are members of the EU and the Schengen zone. Thus, traveling between them is like a walk in the park. Ticket prices go from €4.00 ($4.90) all the way up to €65.00 ($80.00). International buses or trains will take you:
From Vienna to Bratislava in about an hour.
From Budapest to Bratislava in approximately 2:30 h.
From Prague to Bratislava in about 4:00 h.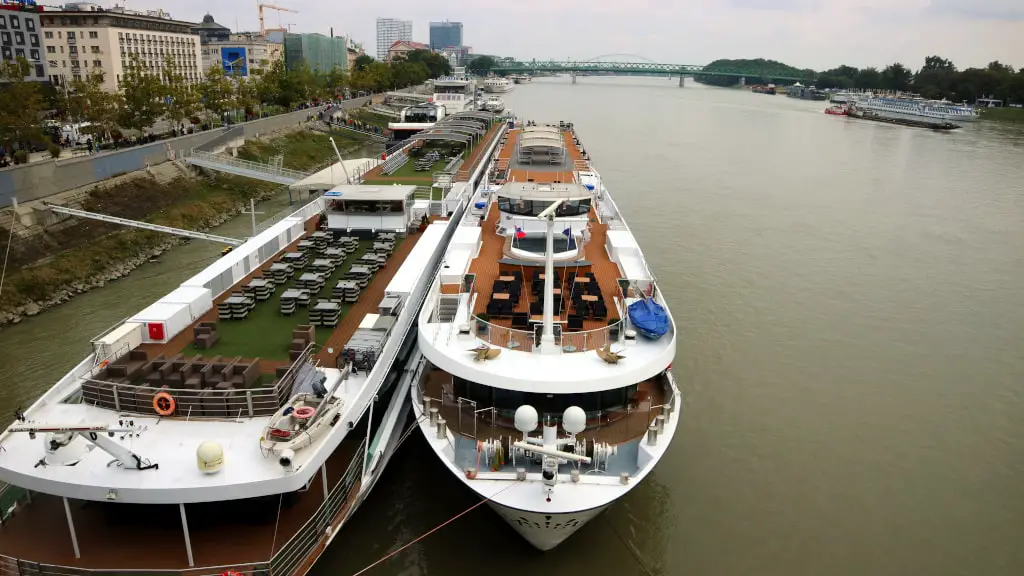 The best way to explore the city is on foot. We always recommend this way of transportation to fully dip yourself in a destination's atmosphere, especially for walkable cities like Bratislava. Note: This means that you should wear a pair of sturdy shoes. For every useful item to take on your next trip and for all preparation steps to do before you leave home, refer to our handy Travel Checklist.
The public transportation system is convenient and easy to navigate. It consists of trains, trams, buses, and electro buses (called trolleybuses). You can buy your ticket in the official app, from a vending machine, or from the vehicle operator. Remember to time stamp your ticket if you bought it from a vending machine.
Electronic tickets are 10% cheaper than paper ones. Single ticket prices depend on the duration of the journey and the zones traveled. They start from as low as €0.70 ($0.85) for 15 min and two zones. The maximum you'll pay is €3.60 ($4.40) for a 180-min journey within an unlimited number of zones. You can plan your trip on this website.
Take a cruise on the Danube. Speedboats and cruises travel to the nearby Devin Castle (Hrad Devín) and back or perform a Bratislava loop-journey. If you can fit it in your itinerary, take a cruise to the Austrian capital. You won't regret exploring the unusual Vienna.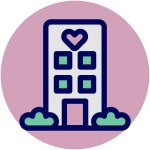 Where to Stay in Bratislava: Best Neighborhoods and Accommodations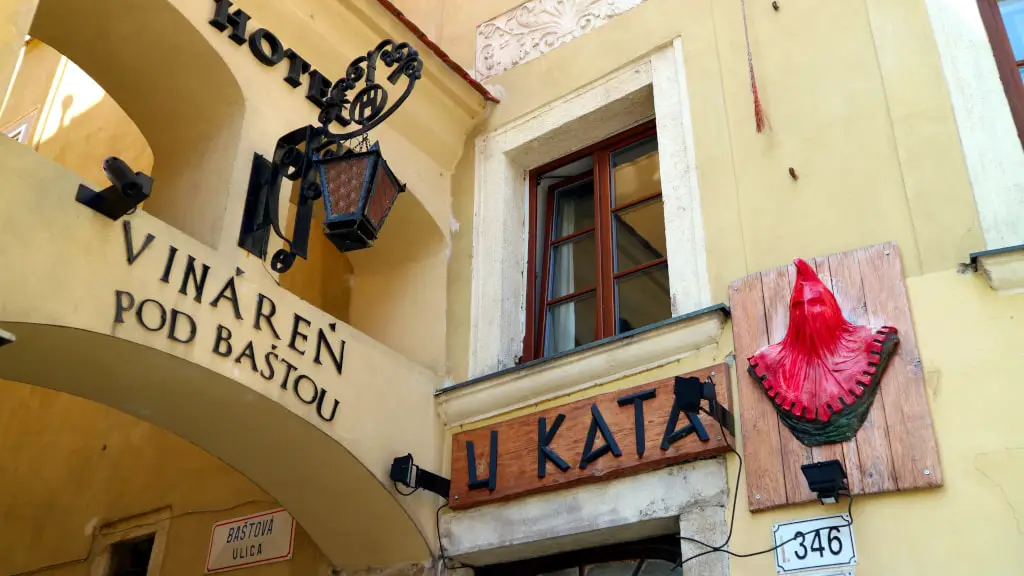 On a relatively small area, the Little Big City packs several diverse areas. These accommodation travel tips will give you an idea of where to stay in Bratislava. The neighborhoods offer everything from old medieval buildings to restored Soviet-era factories, so you won't have a problem picking something to your fancy.
Stay in the Old Town (Staré Mesto), if you want to be close to all attractions. The labyrinth of streets and alleys will take you past medieval buildings, public squares, and baroque churches. The sites are densely packed into a relatively small area. Many old buildings in this area host hotels. You'll only need to step outside of your accommodation to start exploring Bratislava's vibrant history.
New Town (Nové Mesto) is where you'll find amazing city views and modern entertainment. If you're looking for excellent shopping opportunities, you're in the right place. And if you're an athlete, Bratislava Forest Park invites you for a stroll or a run. The sports venues in the neighborhood hold games and music events. Meaning, that you'll never have a dull moment if you choose to stay in this neighborhood.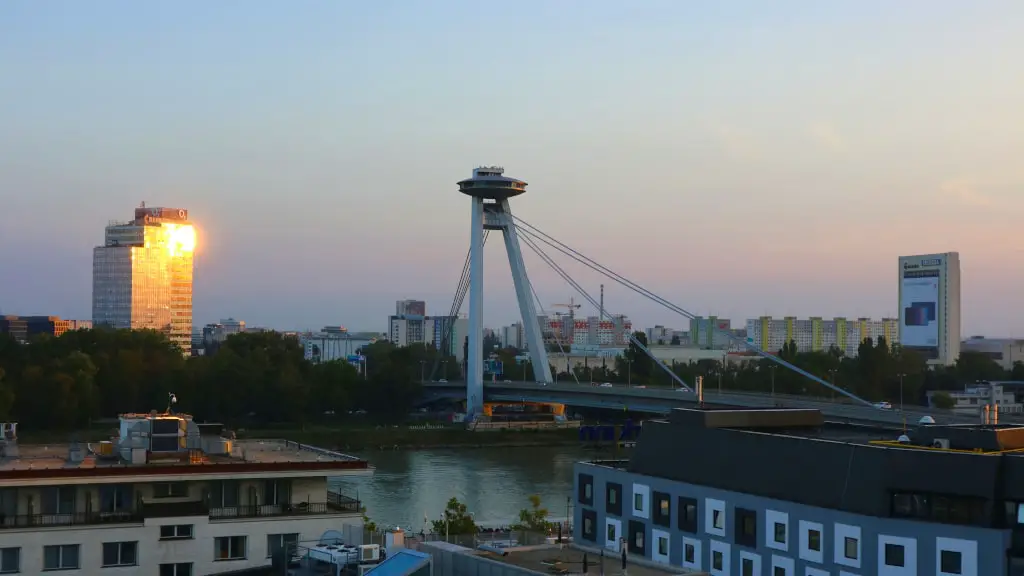 Book a room in Petržalka for a Soviet-era atmosphere. The neighborhood features Soviet-style public squares and prefabricated concrete structures. It is a fascinating mixture of utilitarian style and modern design. Most Bratislavans live in this part of the city. Petržalka offers a wide selection of accommodations. You can even stay on a boat in the Danube River, or find a hotel right next to the popular UFO Bridge.
Choose Ružinov for diverse sports activities and shopping. The developing business and leisure hub hosts the headquarters of some of the largest Slovak companies. Ružinov is mostly covered in industrial warehouses and factories, built during the Soviet era. It is also home to the Zlaté Piesky Lake. The leisure area is great for swimming and sports activities. Shopping fans can browse the large malls, as well as the open-air market on Mileticova Street.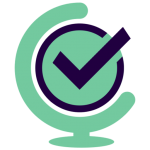 Which Are Your Favorite Bratislava Travel Tips?
There you have it, all the things you need to know to visit Bratislava, Slovakia.
The Beauty on the Danube offers vibrant architecture, magnificent views, tasty beers, and awesome activities for every season and budget.
And with these Bratislava travel tips, you'll navigate the Slovak capital as if you were born and raised in the Little Big City.
Start Planning Your Trip to Bratislava with Our BEST Recommendations:
⭐ Top Tours in Bratislava ⭐
📍 Private Walking Tour of Bratislava – learn the secrets of the Slovak capital.
📍 Visit Devin Castle on a Private Tour – explore the impressive Devin Castle and admire the views of the confluence of the majestic Danube and Morava rivers.
⭐ Best Accommodations in Bratislava ⭐
🏨 LOFT Hotel Bratislava – pamper yourself with modern amenities and top service.
🏨 Wilson Palace – this historical lodging will surpass your wildest expectations.
⭐ Easiest Transportation Options in Bratislava ⭐
🚍 Omio – check out the available transport modes to and from Bratislava.
🚍 Discover Cars – compare and find the best rates for car rentals.
Now, share with us:
Have you visited Bratislava before?
Which travel tips were most helpful?