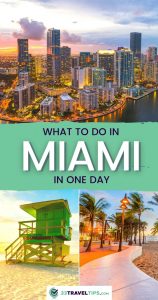 Miami is a fun, funky, and fantastic city full of vibe and energy.
Whether you're stopping in the Sunshine City because of a long layover or after a cruise, you're there for business deeds, or you're doing a long road trip around Florida…
It's always worth spending some time in this vivacious city.
The truth is, planning your activities for one day in Miami could be a bit challenging. But don't worry, we're here to help you draft a fantastic itinerary.
Ready to explore? Let's jump right in.
Note: This article contains affiliate links. In case you purchase something through one of these links, we may receive a small commission at no extra cost for you. Thank you for helping us keep creating the free content on this website!
What's the Best Time to Visit Miami?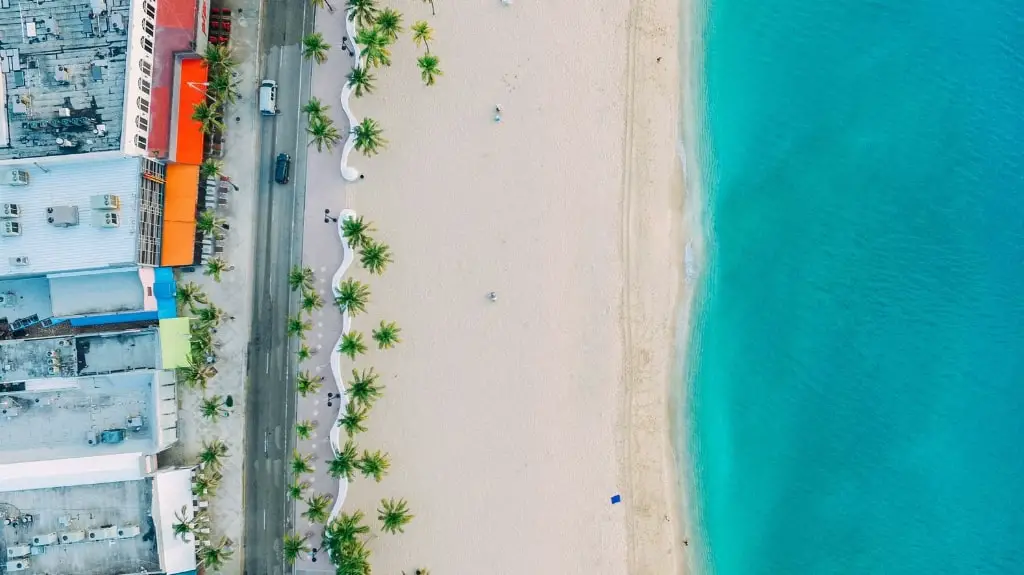 The non-stop sunshine is one of the best reasons to visit Miami. Before we give you all the insider secrets, a few things on what to expect.
If you're a fan of hot and humid weather, go for the June-October period. But bear in mind – that's when most of the hurricanes hit the shores of Florida.
On the other side, winters in the Sunshine City are quite mild, with January averaging 70˚F (21˚C). It rains much less often as well. So, if you prefer dryer climate and lower temperatures, pick any time between December and March.
What to Do in Miami in One Day?
Now that we've covered the basics, let's get to the juicy stuff. In this section, you'll find our suggestions for the top things to do in Miami for a day.
Visit Miami Beach – the City's Sandy Pulsating Heart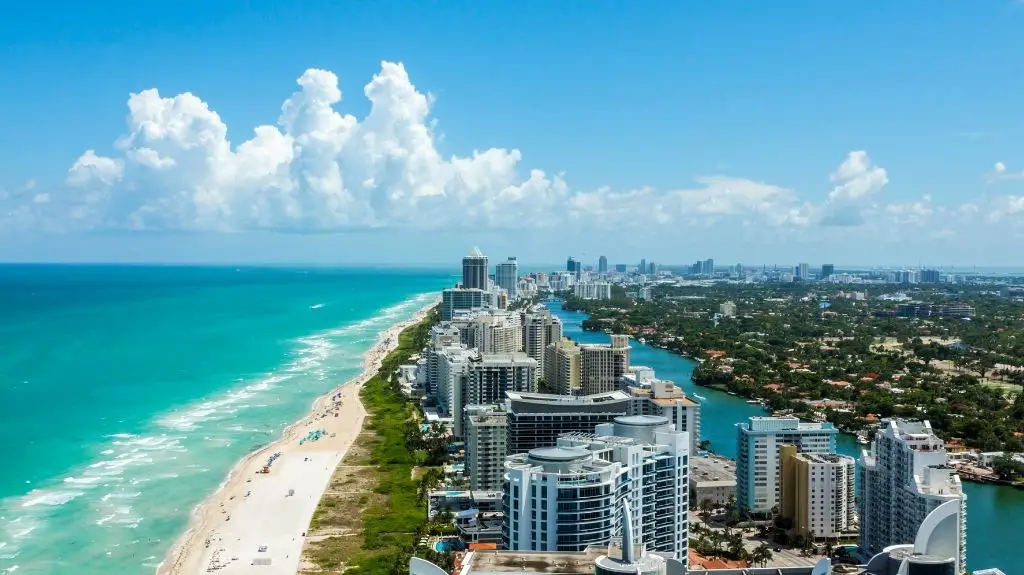 Let's face it – going to Miami and not strolling its wonderful beaches is like going to a pizza restaurant and not getting their best pizza. For that reason, we suggest you start with the cream of the crop – Miami Beach.
If you love star-gazing, there's no better place to spot celebrities than this sparkling beach. Plus, if you hop on a boat tour, you can also marvel at their homes from a close distance.
Once you're back on the coast, you can do a quick sunbathe to collect some Vitamin D. Or you can head to Wynwood – Miami's historic Design District.
Marvel at the Gorgeous Creations in Miami's Art District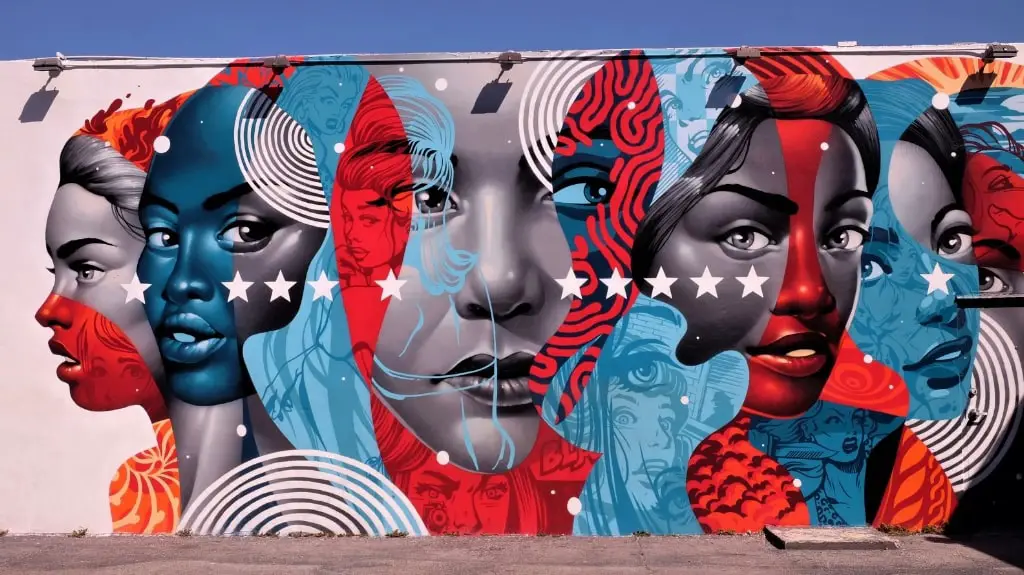 Your Miami itinerary won't be complete if you don't include the Art District – Wynwood. And it doesn't matter if you're an art fan or not. This place will enchant you with its stunning architecture and fascinating designs – found nowhere else in the world.
Strolling the streets of Wynwood is one of our favorite free things to do in Miami. The district feels like an open-air museum. Miles of Instagram-worthy murals, massive art galleries, and museums full of color await you in the vibrant neighborhood.
If you have to choose only one thing, opt for checking out the Wynwood Walls. The best part about them? They exhibit new paintings every single year.
By the time you finish exploring Wynwood, you might be considering having lunch. Well, there's no better place to recharge your batteries than eating at one of the many restaurants that dot the Art District.
Tip: We strongly suspect that you won't be able to fit in everything you want to see and do on your one-day itinerary. Hence, we recommend spending at least 3 days in Miami. And if you're wondering where to stay in Miami, Wynwood is one of the best places to overnight.
Get Lost in the Little Havana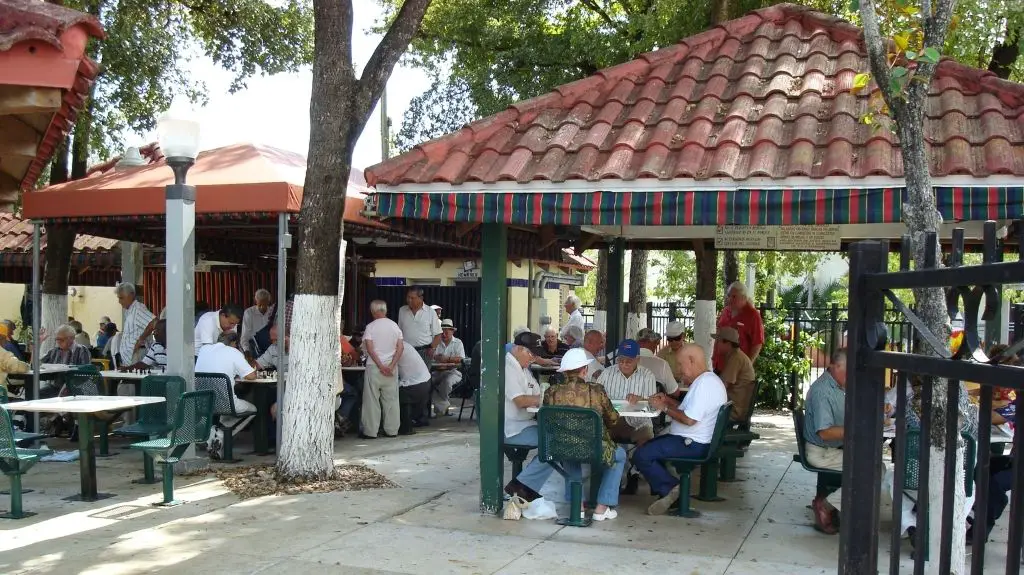 Among the most interesting facts about Miami is that more than 50% of its population are Latinos, mainly Cubans. No wonder they've built a whole district – The Little Havana.
There, you can immerse yourself in a true Cuban setting by:
Mingling with the friendly locals.
Tasting their delicious food and coffee.
Trying your luck playing a game of dominos.
Checking whether your Spanish has gotten rusty.
Or even seeing how they make their unique Cuban cigars.
The best thing about this neighborhood? It's super easy to visit because most tours and public buses stop there.
If you intend on spending more than one day in Miami, consider booking a hotel in Little Havana. That's the best way to get a feeling of one of the most vibrant neighborhoods in Miami.
Go on a Shopping Spree on Lincoln Road and the Española Way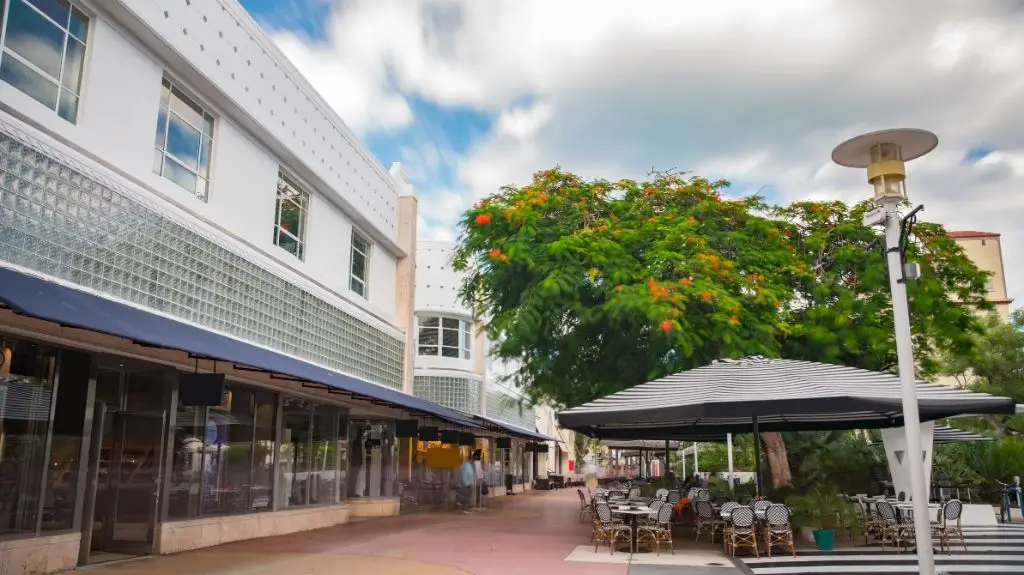 Feel like ending your one day in Miami with something more relaxed? Then, we suggest you head back to South Beach.
On Lincoln Road and the Española Way, you'll find everything from small boutiques with vintage merchandise to name-brand stores where you can go crazy on a shopping spree.
Once you've satisfied your spending cravings, peek at the windows of Oolite Arts and Britto Central art galleries.
Stretch Your Muscles by Joining a Free Yoga Class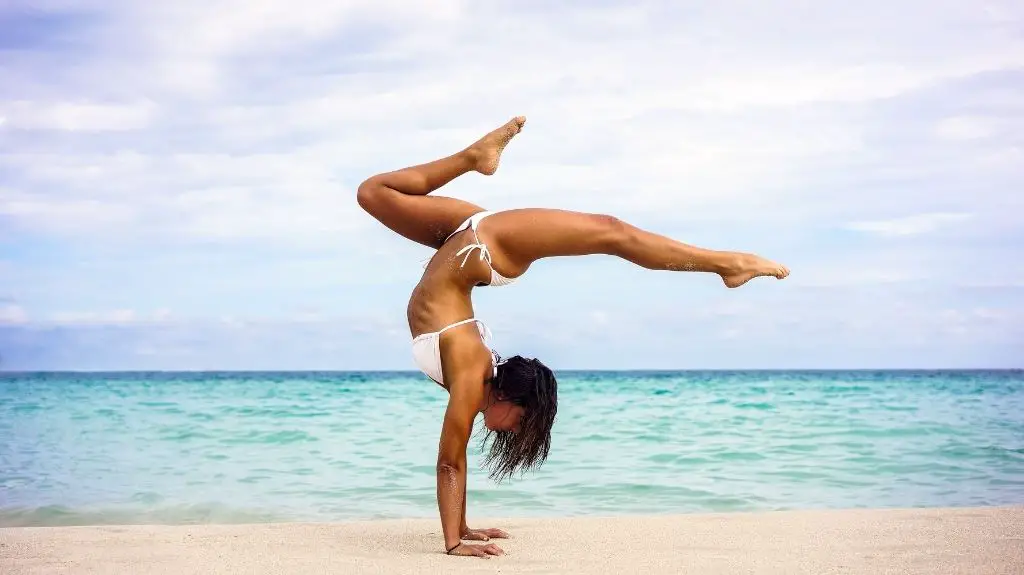 Curious to explore an alternative way to either start or end your one day in Mami? How about doing some stretching?
Every single day of the week, there's a free yoga session happening in the Sunshine City. Classes take place in various locations throughout Miami, including Biscayne Bay, Bayfront Park, Margaret Pace Park, and Kennedy Park.
All of them are located downtown, so pick the one that best suits your itinerary. And steal a few moments for yourself and your physical well-being.
Dip Yourself in Miami's Buzzing Nightlife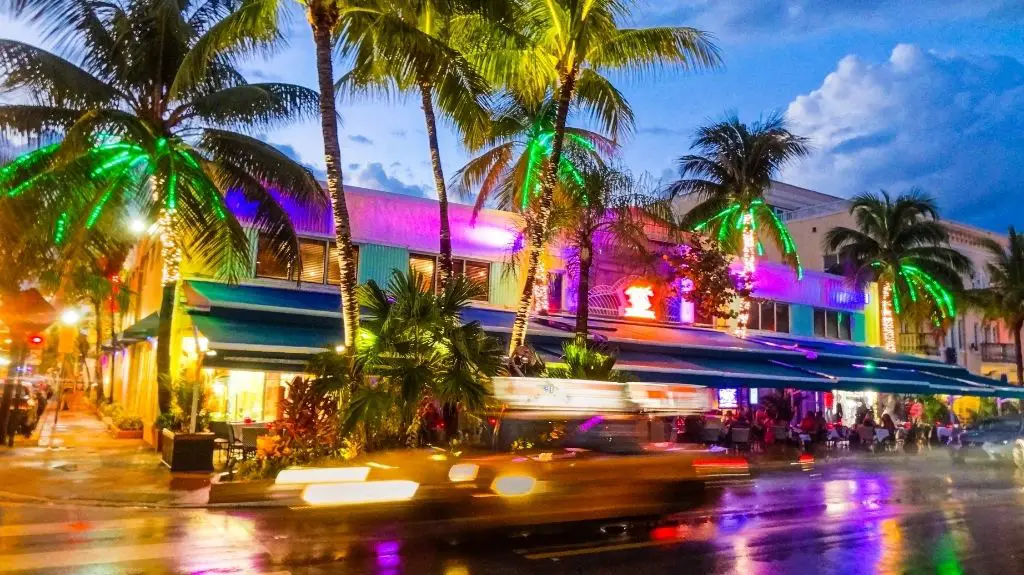 One of the coolest things Miami is known for is its buzzing nightlife.
If you arrive in the afternoon or evening, we highly recommend discovering the Sunshine City's night scene. Head to South Beach, if your intention is to pull an all-nighter. Most places in the area are open past 5:00 AM.
And don't worry even if you have a non-standard taste in music. Miami's many fancy bars and gigantic clubs will live up even to your most bizarre expectations.
Note: Some establishments might require a fancier dress code, can be quite costly, and you might even need to wait in line. Make sure to have that in mind to avoid bitter experiences.
Due to Miami's specific population, Latin music has always been the rage. But don't worry, there are tons of clubs that play other styles of music as well. And if you're lucky, you can even witness some of the biggest DJs in the world. One thing is for sure – you'll have the night of your life there.
As regards to clubs – you can't go wrong with Mynt, Space, LIV, and STORY.
Day Trips from Miami
You can spend one day in Miami in many ways.
If you're visiting the Sunshine City for the first time, you can collect sun rays on the beach, admire the futuristic Design District, or chit-chat with Cubans in Little Havana.
But if it's not your first visit, venture further out on one of these day trips from Miami:
Day Trip from Miami to the Florida Keys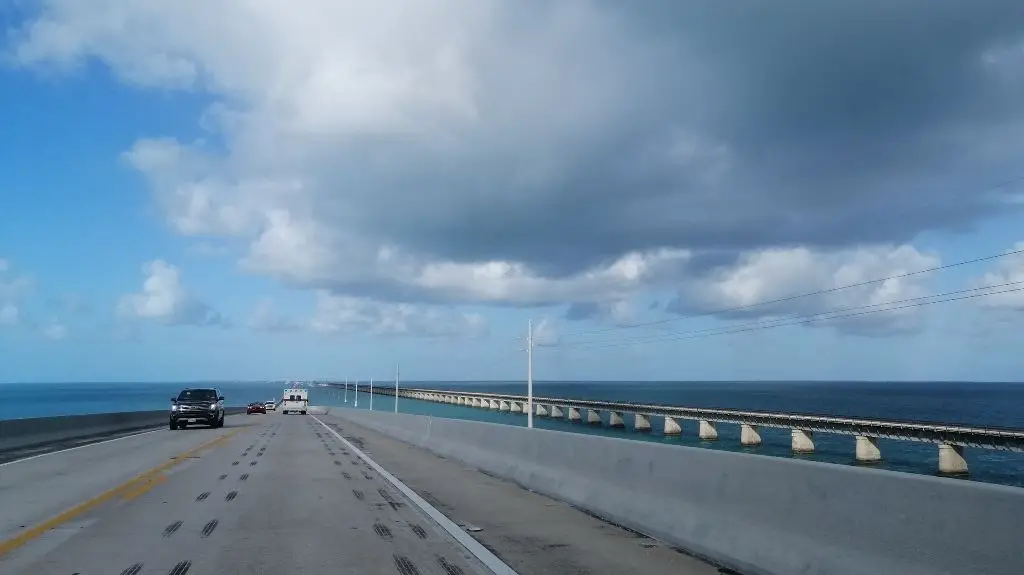 Scuba-diving and snorkeling fans from across the globe place Key Largo at the top of their lists, and rightly so.
The third-largest coral reef in the world and nine shipwrecks offer unparalleled underworld experiences off the shores of the Diving Capital of the World.
Not a diver? Not a problem!
Another of the Florida Keys – Islamorada – is the Sport Fishing Capital of the World.
It's where backcountry sport fishing and saltwater fly-fishing originate from. The fishing opportunities are countless, and bringing a mighty catch back with you is almost guaranteed.
Day Trip from Miami to Key West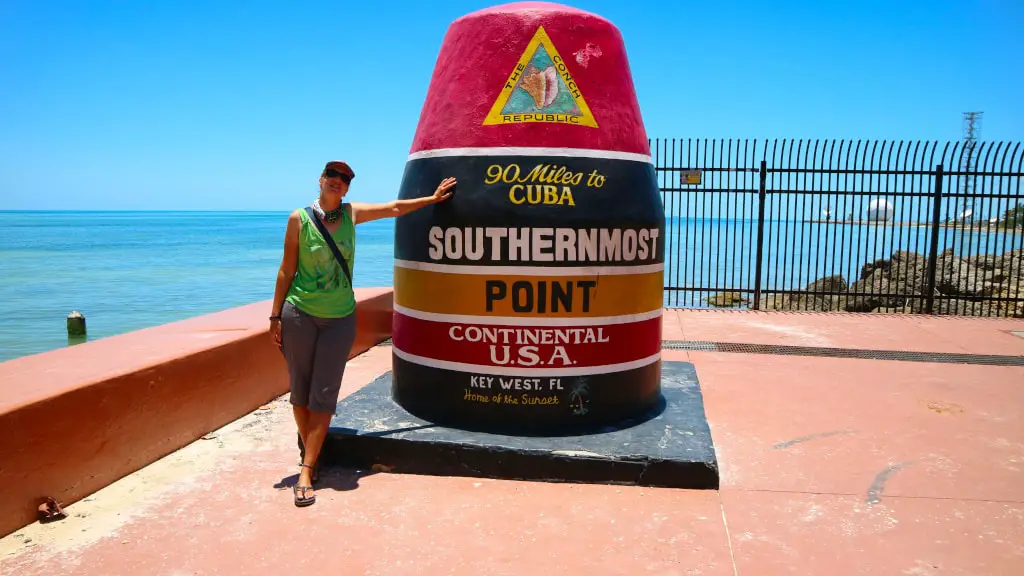 If you can't decide whether to visit Miami or Key West, why not travel to both?
You can take the scenic drive from Miami to Key West and arrive in about 3:30 hours. The Overseas Highway will take you to the Southernmost Point of continental America.
You'll cross from one island to another on a total of 42 stunning bridges. You'll watch the aquamarine waters of the Atlantic Ocean on your left, and the dark-blue Mexican Bay on the right.
In Key West, take a stroll down Duvall Street, check the shops, and stuff your face with seafood and Key Lime Pies.
Visit Ernest Hemingway's house museum or his favorite bar.
Take a picture with the Southernmost Point buoy and the Mile 0 marker.
Learn about the wealth of the Keys at the Shipwreck Museum.
And if your itinerary allows it, stay for the jaw-dropping sunset celebration at Mallory Square.
Day Trip from Miami to Everglades National Park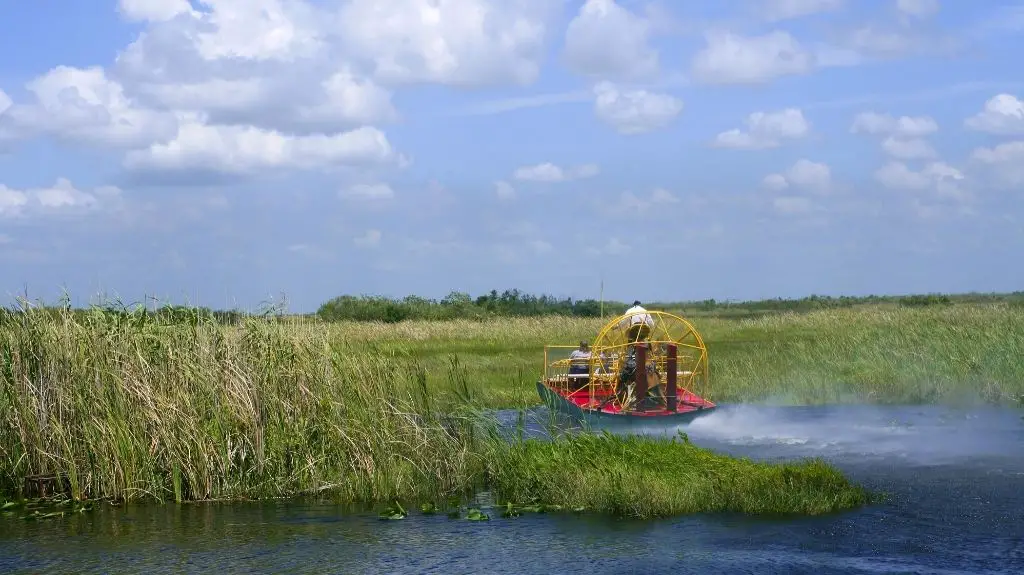 If wildlife encounters and outdoor activities are your cup of tea, then you should consider a day trip from Miami to the Everglades National Park.
The park's whopping 1.5 million acres abound with things to do.
You can walk the Anhinga Trail and observe turtles, herons, and alligators.
Discover the pinelands by bike.
Paddle between the mangroves on Nine-Mile Pond.
Climb the 65-foot observation tower in Shark Valley for a stunning panorama.  
Glide over the glades on an airboat and spot crocodiles, manatees, or dolphins.
Join a ranger on a slough slog tour in the heart of a cypress dome.
Explore the historic Nike Hercules missile base.
Watch as the sun sets over Flamingo, the southernmost point in mainland Florida.
Just make sure to take a few safety measures, like having sunscreen and a mosquito repellent, before stepping into the wilderness.
Day Trip from Miami to Bimini, Bahamas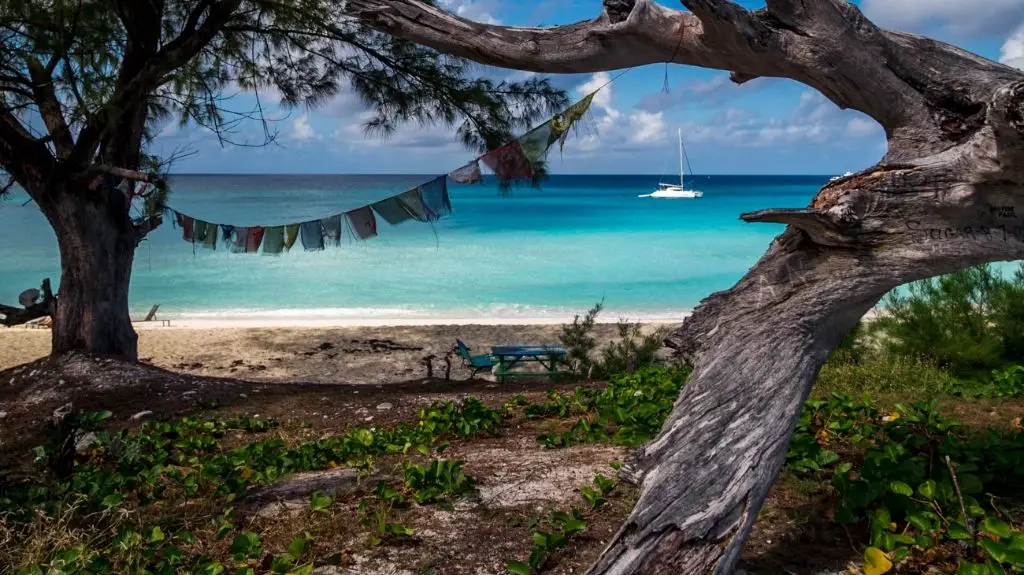 In just two hours, you can reach the Bahamas' westernmost part – Bimini.
But we have to warn you – be prepared for all the beauty this stunning tropical island has cultivated for you.
Deep-sea fishing, snorkeling around shipwrecks, and dolphins spotting are all viable options on the Bimini Islands. Dipping your feet in crystal-clear waters is mandatory. You'll see why 😉
You can end your day trip by eating your heart out or by visiting the Bimini Sharklab.
It offers access to the public via guided tours. Entrance is through a donation, but make sure to reserve your spot in advance.
Helpful Tips for Your One Day in Miami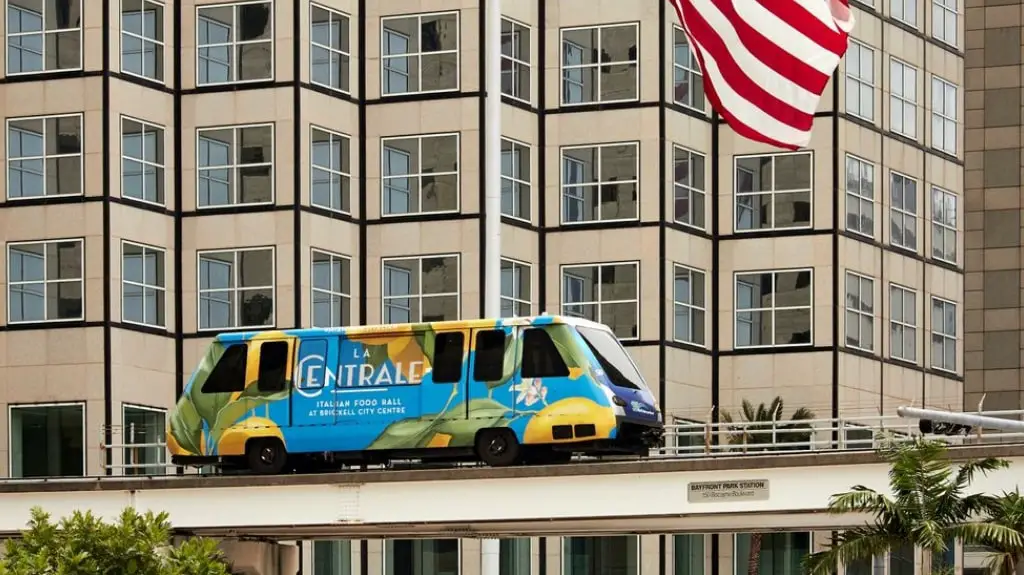 In this section, we've prepared a few tips that would make your 1 day in Miami even easier:
Miami is chock-full of shopping locations. We suggest you check out Lincoln Road, the Española Way, and the Design District. If you're into malls, opt for Dolphin Mall or Aventura Mall. The latter is the largest shopping center in South Florida with 300+ stores, offering goodies to mid-range and luxury shoppers alike.
What are the best restaurants in Miami? If you're looking for the best spots to eat your heart out in the Sunshine City, here are a few suggestions.

Boia De offers modern American dishes with Italian hints.
Sanguich de Miami not only offers fantastic Cuban food but is also quite inexpensive.
Asian food lovers should visit KYU. Just make sure to book in advance.
If you're looking for a quick bite, head to Over Under, which serves arguably the best burgers in Miami.

Save some money by using Miami's extensive public transportation system. Metrobus, Metrorail, and Metromover are all great, low-budget options to get around Miami. Ticket fares for each option are around $2.25.
Stock up on sunscreen. The Sunshine City is in the subtropics. This means it's warm and sunny most of the time. Even when it's cloudy, it's advisable to wear a hat and put some sunscreen on.
One Day in Miami – How to Have a Blast in the Sunshine City Like a Pro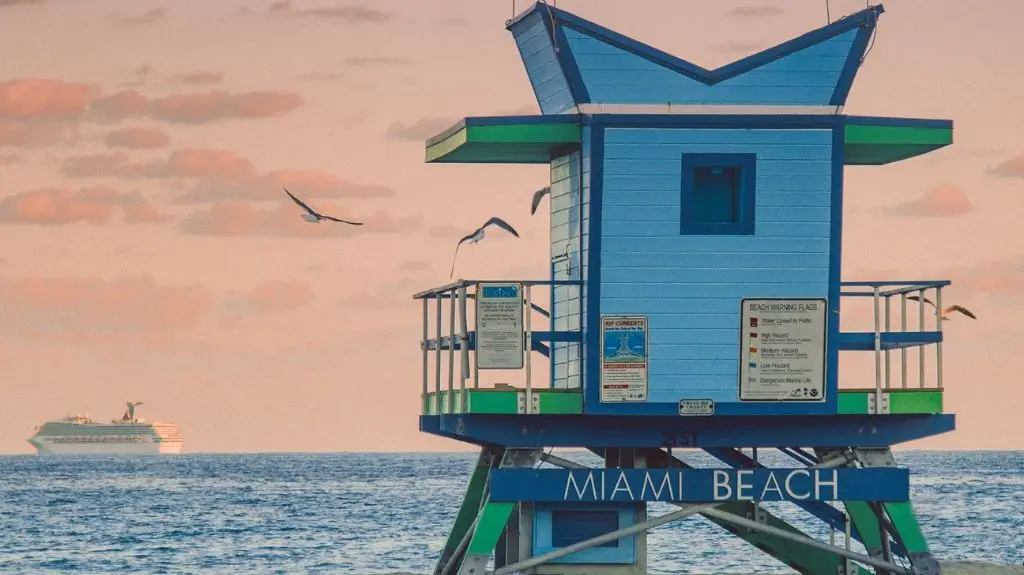 One day in Miami is never enough to cover everything because the city is full of fun activities and tons of spots to explore.
However, with this guide, we've made sure to provide you with an itinerary that's not only going to cover the basics but also won't wear you down.
You can do everything on the list, or just choose the things that interest you the most.
If you want to truly experience the Sunshine City, we suggest you spend at least 3 days in Miami. But if you have just one, make the most of your time and don't forget to have fun.
Now, tell us:
What would be the first thing you do when you go to Miami?