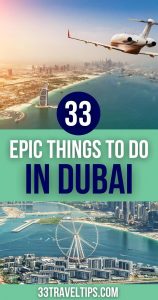 Record-breaking buildings.
World-class restaurants and eateries.
Gigantic flower gardens, breathtaking fountains, and high-end shopping.
These are just a few of the fun things to do in Dubai.
More than 15 million people visit the City of Gold each year, and for a good reason. There's so much to explore there.
On this list, you'll find 44 epic things to do in Dubai.
From indoor skiing to exploring peculiar museums, and from birdwatching to kitesurfing, this article will give you endless ideas of what you can do in Dubai.
Let's dive in!
Start Planning Your Trip to Dubai with Our BEST Recommendations:
Top Tours in Dubai
Best Accommodations in Dubai
Easiest Transportation Options in Dubai
Note: This article contains affiliate links. In case you purchase something through one of these links, we may receive a small commission at no extra cost for you. Thank you for helping us keep creating the free content on this website!
Explore Dubai's Record-Breaking Structures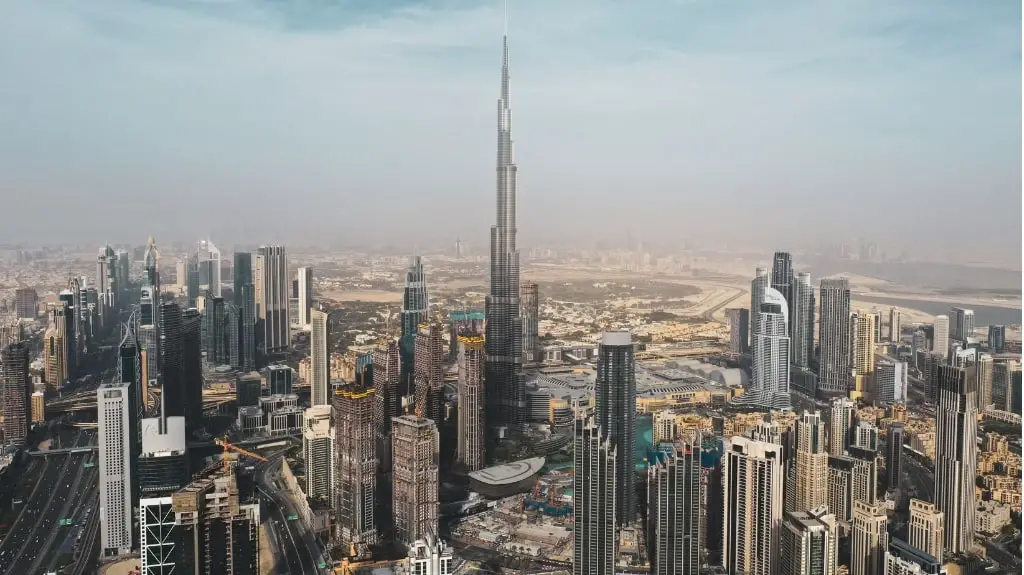 The desert city holds tons of records in several categories. In this section, you'll find the most impressive record-breaking structures in Dubai.
Marvel at the views from the highest observatory in the world at Burj Khalifa. This architectural wonder is a proud owner of several world records. Burj Khalifa is the tallest freestanding building, the tallest skyscraper, and the structure with the most floors. Inside, you can also find the posh Armani Hotel, thousands of offices, and the highest observation platform in the world. Best time to check it out? An hour before sunset.
Get lost in the world's largest shopping center, Dubai Mall. More than 1,200 stores expect your shop-thirsty hands in Dubai Mall, the biggest in the world. It also houses the mesmerizing Dubai Aquarium, a gigantic ice rink, countless fast-food and top-notch restaurants, as well as one of the world's largest bookshops. Dubai Mall also provides one of the best viewing spots for watching the Dubai Fountain shows.
Go skiing in the Mall of the Emirates. Skiing in a mall might sound obscure, but it's 100% possible in the Mall of the Emirates. Besides 600+ shops, the shopping center is also home to artificial ski slopes. If you're a fan of the most popular winter sport, and you'd love to try it when the temperatures outside are sizzling, then don't miss visiting the Mall of the Emirates.
Experience Dubai's futuristic skyline from the air. Join an unforgettable helicopter flight over the most iconic buildings of the city. Fly over Palm Jumeirah and Atlantis Hotel, then head over to Burj Al Arab, and finish the ride with astonishing views of Downtown Dubai. The record-breaking Burj Khalifa and Dubai Mall will take your breath away. You can book your tickets in advance via this link.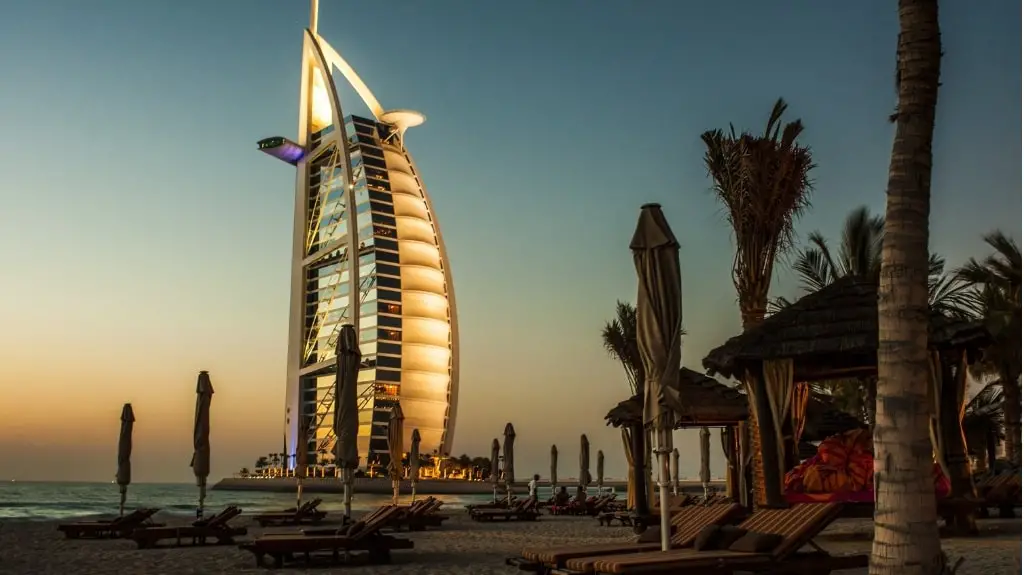 Stay at the ultra–luxurious Burj Al Arab. The most luxurious hotel in Dubai is an attraction on its own. With a staggering design, Rolls-Royce and helicopter shuttles, and its own island, Burj Al Arab is the true embodiment of luxury. For the ultimate retreat, book your stay here. And if you only want to check out the luxe hotel, join this tour.
Get lost in a world of innovative experiences at Expo 2020 Dubai. Erected to host the World Expo, the 438-hectare site sits in the Dubai Exhibition Centre. Although it's taking place from October 1st, 2021 to March 31st, 2022, the organizers kept the original name Expo 2020 Dubai for marketing and branding purposes. The venue is home to 192 country-specific pavilions and provides tons of interactive experiences, including arts, culture, architecture, and outdoor performances.
Meet the city's old and new at Dubai Frame. The largest frame in the world acts as a metaphorical bridge that connects the Emirate's rich past with its magnificent present. Dubai Frame is UAE's latest cultural attraction, serving as an iconic structure that 'frames' heart-stopping views of Old and New Dubai. The Guardian newspaper describes it as "the biggest picture frame on the planet". Find it in Dubai's Zabeel Park.
Discover Dubai's Fascinating Attractions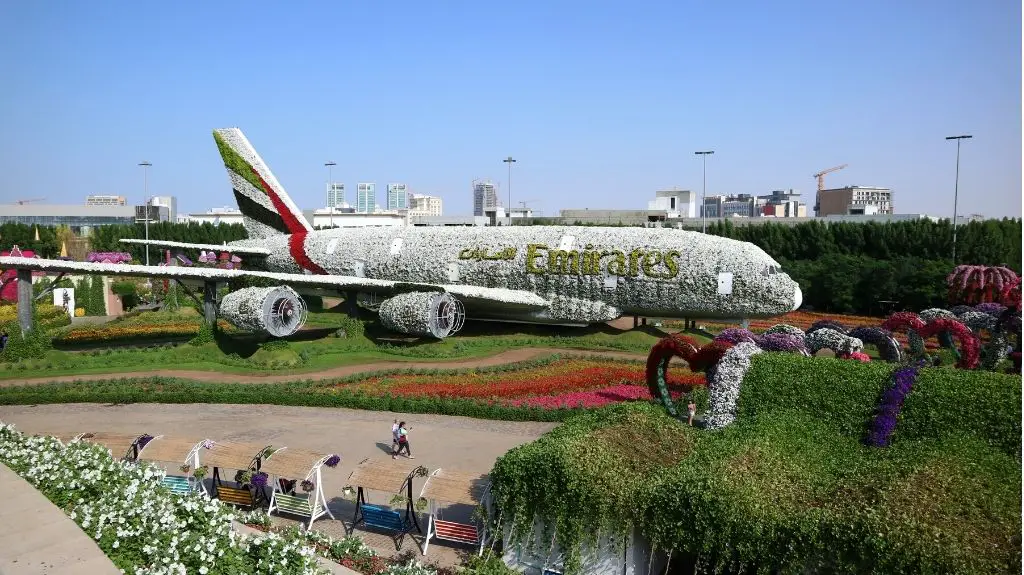 Among the best things to do in Dubai is checking out the city's most enchanting attractions. Find a list of the best ones below:
Admire the mind-blowing Dubai Miracle Garden. Here's a crazy Dubai fact for you. The largest natural flower garden is right in the middle of the desert. Dubai Miracle Garden houses 50+ million flowers and over 250 million plants. All this flora takes more than 780,000 sq. ft. (72,000 sq. m). Authorities change the flowers

every single season

to make sure repeat visitors get a different feeling every time they go there.
Watch an otherworldly show at the Dubai Fountain. The mind-blowing light and sound show at the Dubai Fountain happens every day from 12:30 PM to 1:00 PM, and from 6:30 PM to 11:00 PM. Illuminated by more than 6,600 lights and 50 colored projectors, the fountains shoot water up to 500 ft. (152.4 m) into the air. A variety of classical and modern Arabic and international music accompanies the show. To secure a good observation place, arrive as early as possible.
Engage in various aquatic activities at Dubai Aquarium & Underwater Zoo. More than 140 species, over 400 rays and sharks, and thousands of marine animals live in the 10-million-liter tank of Dubai Aquarium & Underwater Zoo. Diving with sharks, cage snorkeling, and specialty dives are just a few of the exhilarating activities you can do there. If you'd like to satiate your water sports cravings, we suggest grabbing your ticket online here.
Engage in birdwatching at the Ras Al Khor Wildlife Sanctuary. From fish and mammals to invertebrates and exotic plants, the Ral Al Khor Wildlife Sanctuary is a nature preservation area. Lagoons, mangroves, and tons of fauna await you at this sanctuary. It's crazy to know you can watch gorgeous flamingos and thousands of other birds and animals in a place so close to the bustling city.
Watch a show at the Dubai Opera. Dubai not only has an opera; it also has an Opera District. Located in Downtown Dubai, the Dubai Opera hosts a variety of events and performances, including opera, ballet, theater, concerts, exhibitions, and conferences. The building can accommodate up to 2,000 people.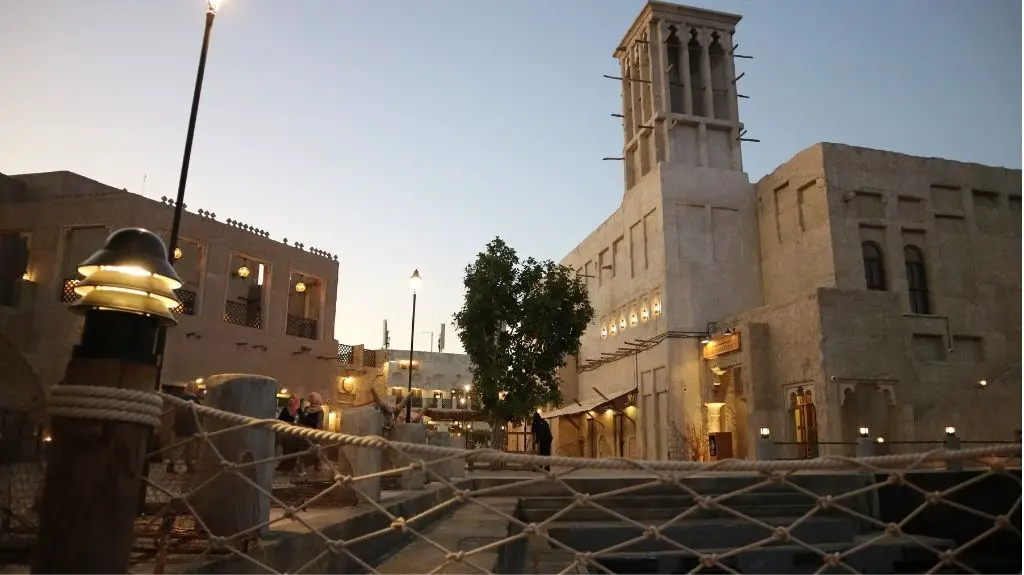 Stroll the alleys of Al Seef. Spread over 1.1 mi (1.8 km), Al Seef is a bustling open-air shopping arcade along the quaint Dubai Creek. The Al Seef Heritage Souk offers a large array of shiny souvenirs, handicrafts, and jewelry by regional craftsmen. Experience the captivating charm of Old Dubai while shopping, dining, or simply admiring the traditional Emirati architecture.
Escape the city buzz with a tour to the Al Qudra Lakes. Swans, flamingos, picnic spots, cycling paths, and an observation tower. All these await you at Al Qudra Lakes. The two lakes are carved out in the shape of two entangled hearts, which spell out the word "LOVE". The man-made desert oasis is just 30 minutes away from Dubai. For the ultimate adventure, combine the trip to the lakes with a 4-hour heart-warming sunrise safari.
Experience ultimate luxury at Palm Jumeirah. The artificial archipelago was created through land recovery. The developers dredged sand from Dubai's shallow coastal waters. A road and a driverless monorail connect Palm Jumeirah to the mainland. On the tip of the archipelago, you can marvel at the jaw-dropping Atlantis Hotel.
Stock up on Vitamin D at Kite Beach. Similar to the beaches in Miami with their wide stretch of sand, turquoise waters, and tons of things to do besides sunbathing, Kite Beach will surpass even your wildest seaside desires. When you've had enough of lazing on the sand, learn to kitesurf, join a game of volleyball, or work out those legs by jogging the soft running track.
Marvel at the opulence of the Jumeirah Mosque. Dubai has only one mosque that's open to non-Muslims, and that's the Jumeirah Mosque. The religious edifice epitomizes white stone and was erected in the medieval Fatimid style. Exploring the mosque is one of the best things to do in Dubai, and it's particularly spectacular just before sunset. You can visit it every day except on Fridays.
Dive into a world of smells and colors at Dubai Spice Souk. The Old Souk also known as Dubai Spice Souk is a colorful, aromatic, and sensory adventure. Mounds of fragrant herbs and spices tower from large baskets at every corner of the market, making it one of the best things to see in Dubai. Stroll around the diverse stalls and chat with the vendors who won't miss a chance to give you ideas on how to incorporate the exotic spices into your diet.
Boost Your Adrenaline with Heart-Pumping Activities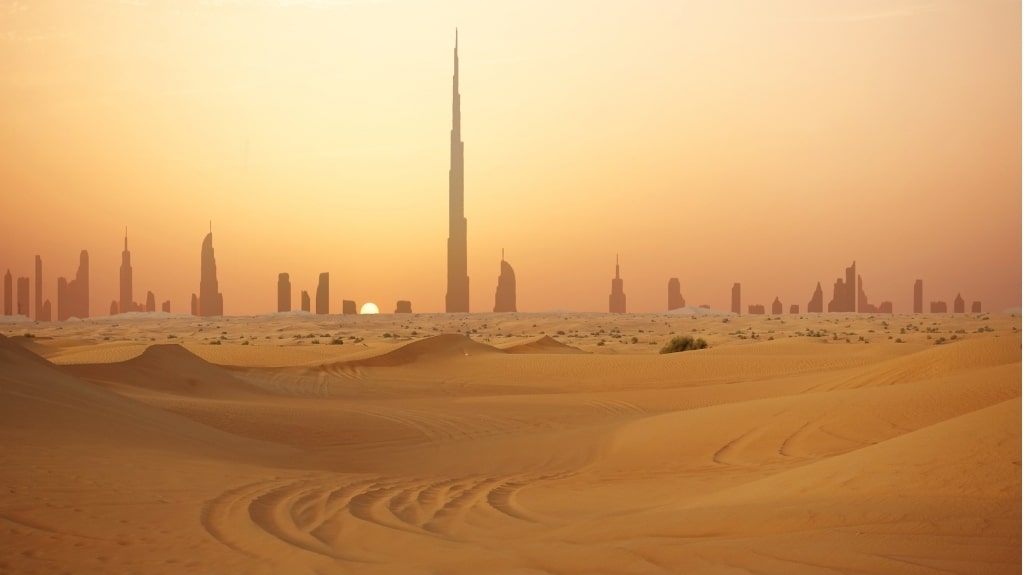 The following unique things to do in Dubai will skyrocket your adrenaline. Let's take a look at the most pulse-raising activities you can do in the city.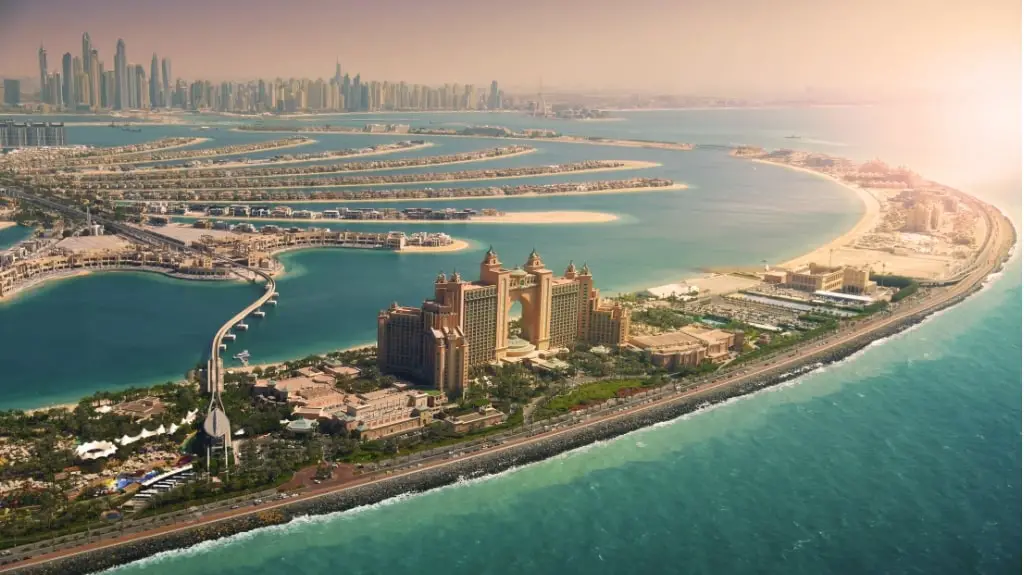 Count the waterslides in Dubai Aquaventure Waterpark. This themed park holds the world record for the most waterslides in a waterpark. So, here's a challenge for you: how many of them will you dare to slide? Apart from the waterslides, the Dubai Aquaventure Waterpark features a rapid river, a waterfall, and a ton of rides. Take your whole family or all your friends and enjoy an unforgettable day by booking your tickets here.
Like karting? Visit the Dubai Autodrome. Ever wondered what it feels like to drive a McLaren Sprint or an Audi R8 V10? Dubai Autodrome's karting can get you close to that feeling. For your convenience, there are indoor and outdoor race tracks. A single session lasts for 15 minutes. The circuit opening times are from 9:00 AM to 12:00 AM Monday through Friday, and from 8:00 AM to 12:00 AM during the weekend.
Scream your lungs out at IMG Worlds of Adventure. Love rollercoasters? As the largest indoor theme park on the planet, IMG World of Adventure will take your breath away. Divided into four so-called "Epic Zones", the park will make sure every hair in your body feels the thrill. More than 20 rides, a 3-D cinema, and much more await you at IMG. Get a guided sightseeing tour of Dubai and an IMG theme park ticket via this link.
Marvel at the sunrise from 4,000 ft. above ground. What better way to pump your heart, raise your adrenaline, and fill your eyes with jaw-dropping views than a hot air balloon ride over the desert? The tour includes a 40-70-minute balloon ride, an Arabic-style buffet breakfast in the desert, a short camel ride, and the chance to pose for photos with a falcon. Book this unforgettable experience here.
Get Lost in Dubai's Mind-Boggling Museums and Galleries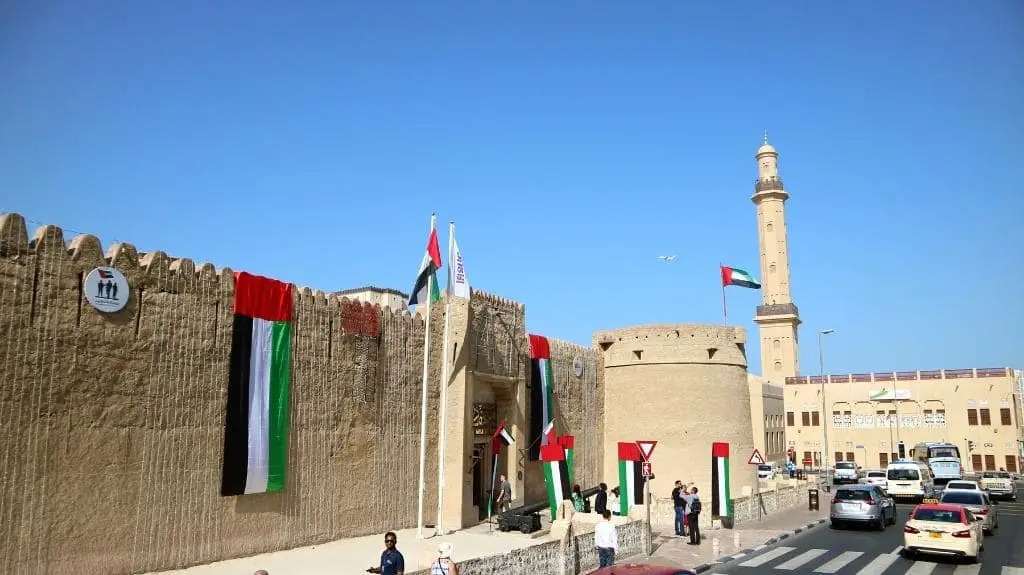 While the United Arab Emirates is a fairly new country, Dubai doesn't disappoint in terms of peculiar museums and galleries. Find the most curious ones in this section:
Trace the history of the Emirate at Dubai Museum. As the oldest existing edifice in the city, the Dubai Museum dates from 1787. A cool fact about the museum is that it's situated in the Al Fahidi Fort. In the restored, air-conditioned building, you can explore the history and the traditional way of living in the Emirate of Dubai.
Find out about Dubai's history at Etihad Museum. Historically known as the Union House, Etihad Museum collects, preserves, and showcases U.A.E.'s heritage. You can discover items from the cultural, military, political, social, and scientific history of Dubai. The museum's design serves as a document that signifies the signing of the constitution of the United Arab Emirates.
Challenge your taste buds at the Coffee Museum. Like coffee and museums? Then you should visit the Coffee Museum in the Bur Dubai neighborhood. A chilled atmosphere and a combination of oriental and regional architecture await you inside. Your palate will have a chance to taste different coffee beans, prepared in various styles. And the best part? Entrance to the museum is free.
Peek into the future at the Museum of the Future. Dubai's newest museum is located in the Financial District of the city. The Museum of the Future consists of three main elements: a building, a green hill, and a void. The exhibition space displays futuristic and innovative products and services in the sectors of energy, education, health, smart cities, and transport.
Discover who lived on the territory of modern Dubai at the Crossroads of Civilizations Museum. This private museum offers a captivating glimpse of Dubai's historic role as a trading connection between the East and the West. Inside the Crossroads of Civilizations Museum, you'll find hundreds of artifacts from the various civilizations that passed through the region, including the Babylonians, Romans, Greeks, and Ubaids. A 7,500-year-old vase in the shape of a bull and a 16th-century Kaaba curtain are the highlights.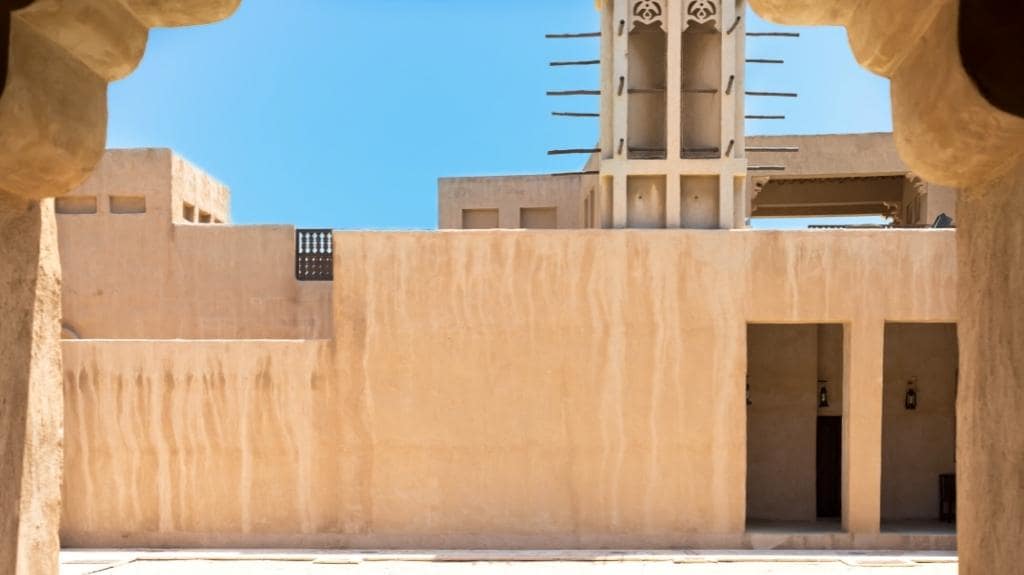 See how past dynasties made their fortunes at the Dubai Pearl Museum. The late Sultan Ali Al-Owais was a poet, a philanthropist, and a pearl collector. Thanks to him, the Dubai Pearl Museum is home to one of the most gorgeous pearl collections in the world. Collecting pearls was what made most of the Gulf's big merchant dynasties rich.
See what Dubai's old town looked like at the House of Sheikh Saeed Al Maktoum. Dubai's former ruler – Saeed bin Maktoum al Maktoum – had his residential quarters in this house. You'll find the building along Dubai Creek in the Al Shindagha area. Inside the museum, you can marvel at artifacts and pictures of Dubai's old town.
Explore centuries-old methods of Arabic perfume-making at the Perfume House. Near the House of Sheikh Saeed Al Maktoum, you'll find the Perfume House. The museum provides you with a chance to discover the ancient Arabic methods of perfume making. Local scents (oud, saffron, and special roses) and traditional oils await your fragrance-yearning senses inside. If you feel like buying a scent, visit the onsite perfumery.
Dive into a time capsule at Heritage Village. Also in the Al Shindagha district, you'll find Dubai's Heritage Village. The young museum embraces the city's heritage events and displays a lively image of the old, traditional life in the United Arab Emirates. Inside, you can discover artifacts, bubbling glass, pottery, and spinning fabric. If you love history, Heritage Village is among the best things to do in Dubai.
Experience Tantalizing Foodgasms at Dubai's Best Restaurants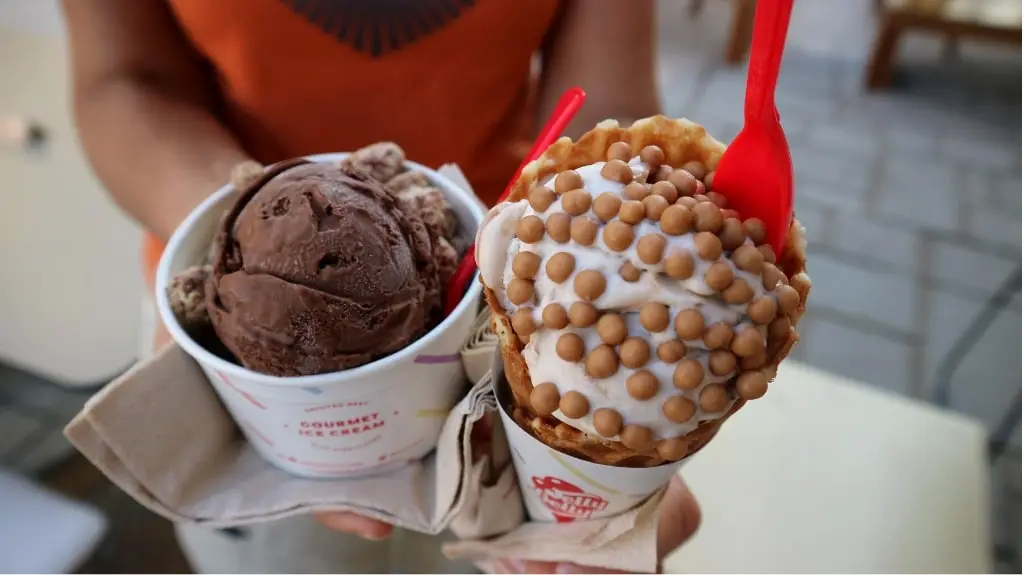 Dubai packs a delectable punch of Arabic and international eateries and restaurants. The fusion of cuisines will surpass even your wildest gourmet desires, especially when you add the unmatched atmosphere of each spot below:
Fancy a meal in the sky? If you want to check off one of the best things to do in Dubai, head to Dinner in the Sky. Forbes selected it as one of the 10 most unusual restaurants in the world. So, it's no wonder getting yourself seated requires clipping a safety belt. The feast takes place approximately 165 ft. (50 m) in the air at a rotating table that makes a full turn in an hour. Enjoy a 3-course meal with drinks, coffee, and tea by booking your stay here.
Experience the charm of Asia at Indochine. This modern restaurant offers you chic vibes and tropical foliage. Originally from New York, Indochine opened its doors in Dubai in late 2019. Since then, it's been a hit. A combo of French and Vietnamese cuisines takes you on a culinary adventure. Don't miss sampling the summer rolls or the Vietnamese ravioli.
Feel the Balkan vibes at 21Grams. No matter whether you want to have breakfast, lunch, or dinner, 21Grams is a top spot. The mezze is delicious, the spanakopita is delectable, and there's no shortage of Balkan dishes and flavors you haven't tried before. The restaurant is small, but the foodgasms are big and guaranteed.
Satiate your hunger while watching skiers at Karam Beirut, Mall of the Emirates. One of the craziest things to do in Dubai is skiing in a mall. Just a little less exciting than that is watching the skiers while surprising your palate with mouthwatering Lebanese dishes. Karam Beirut in the Mall of the Emirates offers generous meals. The raw lamb meat with mint leaves is to die for!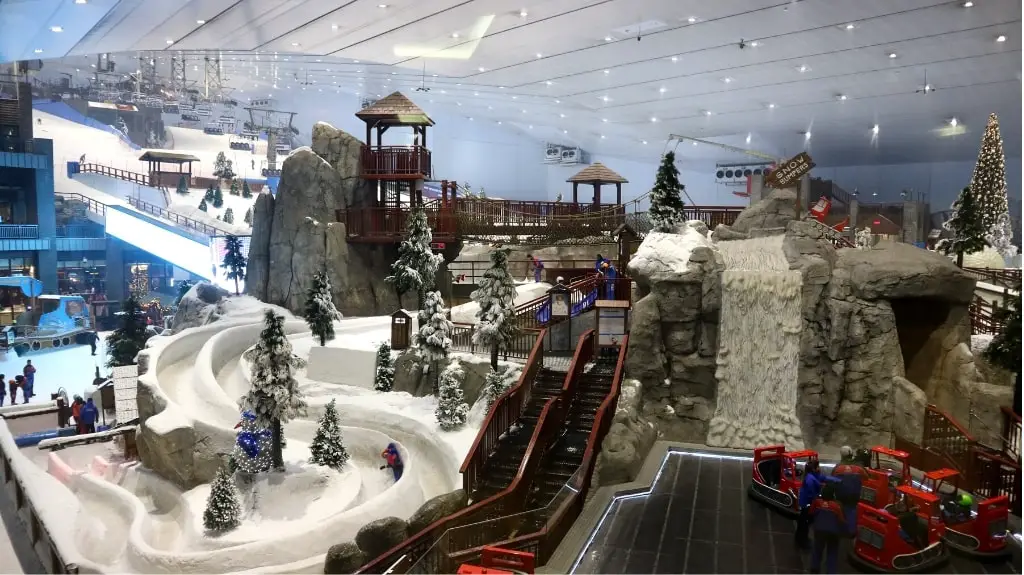 Charge your morning with brilliant breakfast dishes at LOWE. Everything about this modern, stylish spot is bang on. But LOWE Dubai's breakfast dishes can live up to your hungriest morning desires. The menu has an interesting take on various breakfast meals like a Spanish omelet, cured salmon flatbread, and smashed avocado. Don't like meat? No problem. Try the vegan chorizo with fried tofu.
Walk around true Italian masterpieces at Il Borro Tuscan Bistro. As one of Dubai's most popular Italian restaurants, Il Borro Tuscan Bistro consistently serves some of the greatest dishes in town. Superb service and outstanding food await you while you enjoy the views over Jumeraih Al Naseem's turtle lagoon. The highlights include al dente spaghetti, tender octopus, and truffle pizzas.
Stuff your face with the best shawarmas in Dubai at Allo Beirut. Unlike many other pit-stop-style Lebanese restaurants, Allo Beirut has it all – from breakfast fatteh and hot wraps to full-blown grills and finger-licking rotisserie. And if you just want to try shawarma? Well, you're in the best place in Dubai to do so.
Taste iconic Japanese dishes at ROKA Dubai. This Japanese restaurant opened its doors in 2020 in the ritzy Opus building. ROKA Dubai is most famous for its eye-catching robata grills. But not sampling the yellowtail sashimi with yuzu-truffle dressing is a sin of its own. Make a reservation in advance as the place is quite popular.
Feel the jungle vibes while savoring Latin American dishes at Amazónico. This three-story immersive environment combines lush greenery and natural materials in a stunning design. As the name suggests, the chefs at Amazónico draw inspiration from the countries of the Amazon. From sushi with a tropical twist to the freshest raw seafood, and from sourced grilled meats and fish to a statement cocktail bar, this is the place to be in Dubai. For the ultimate fun, there are resident and guest DJs that spin "electro-pical" music live every evening.
Which Are Your Favorite Things to Do in Dubai?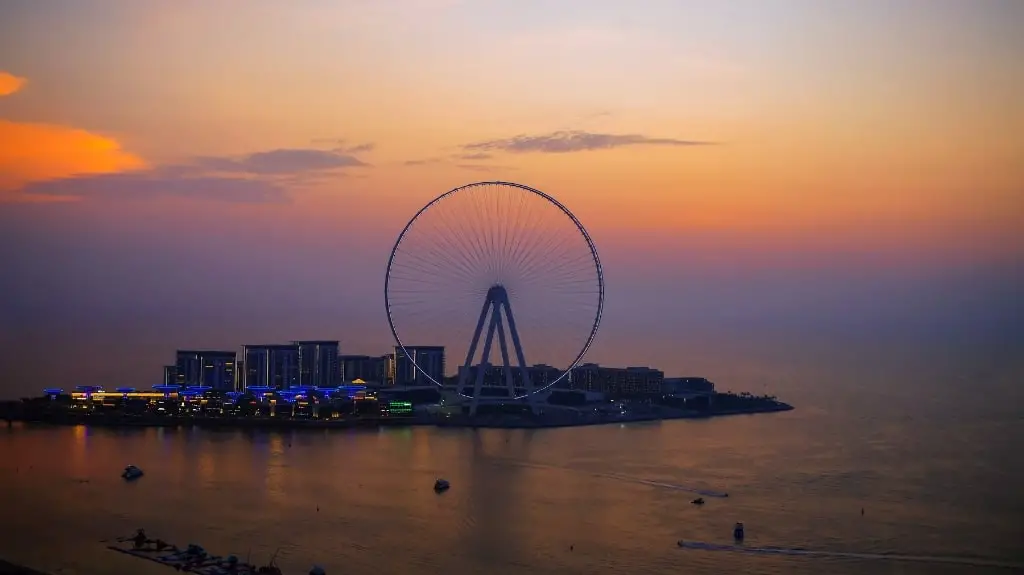 There you have it – 44 epic things to do in Dubai.
From marveling at jaw-dropping panoramas to getting lost in spice markets, and from watching breathtaking fountain shows to enjoying a meal 165 ft. in the air, we bet you'll have a blast in UAE's largest city.
If you'd like to know more about the City of Gold, check out these Dubai travel tips.
Start Planning Your Trip to Dubai with Our BEST Recommendations:
Top Tours in Dubai
Best Accommodations in Dubai
Easiest Transportation Options in Dubai
Before you book your trip to Dubai, we're curious:
What would be the first thing you'd do when you visit Dubai?
Leave a comment below to let us know.