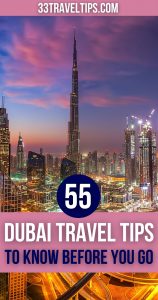 Luxury shopping.
Ultra-modern architecture.
Lively nightlife scene and record-breaking landmarks.
Dubai offers an astounding array of experiences. To make the most of your stay in the city, we've prepared this comprehensive guide.
Inside, you'll find our best 55 Dubai travel tips.
After several visits, we've put our heads together to provide you with battle-tested, actionable advice from the travel kitchen.
Let's see what's cooking in the City of Gold!
Start Planning Your Trip to Dubai with Our BEST Recommendations:
Top Tours in Dubai
Best Accommodations in Dubai
Easiest Transportation Options in Dubai
Note: This article contains affiliate links. In case you purchase something through one of these links, we may receive a small commission at no extra cost for you. Thank you for helping us keep creating the free content on this website!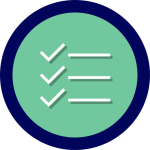 Preparation – Things to Do Before You Go to Dubai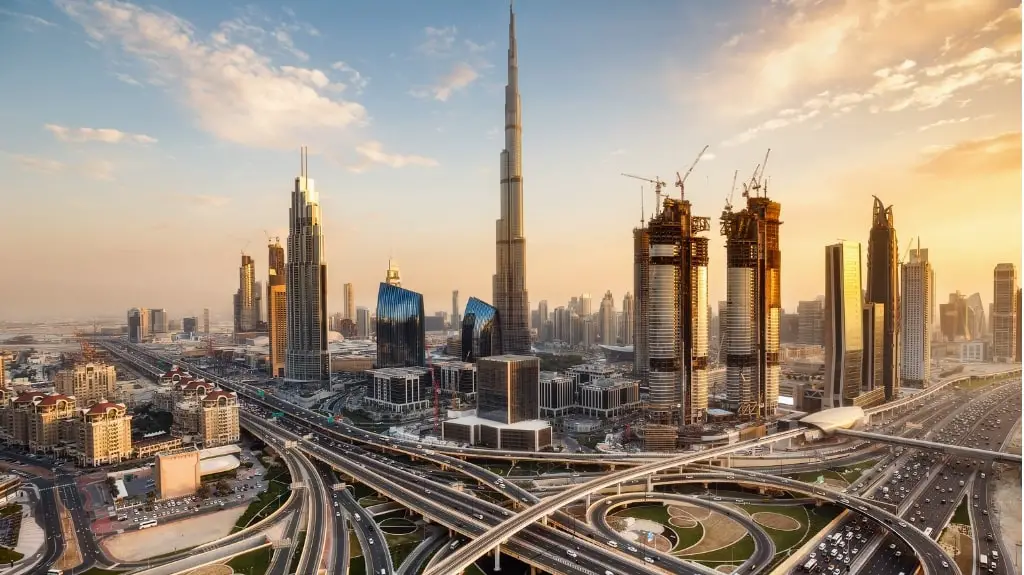 Planning is crucial when you're visiting a city like Dubai. All the available information online can easily overwhelm you. But don't worry. In this section, we've prepared several travel tips on things to do before you go to Dubai.
Do you need a visa to travel to Dubai? No visas are required for U.S. citizens and nationals of 30+ countries before arrival in the United Arab Emirates for stays less than one month. Visas are available upon landing at the airport. Please check this website for all visa requirements.
English is an official language. Besides Arabic, English is also an official tongue in Dubai. The reason is more than 80% of the population is not Emirati. If you want to show some respect to locals, we've prepared a few common phrases in Arabic:
| | |
| --- | --- |
| Good morning | SabaaH alkhayr |
| Thank you | Shukran |
| Excuse me | Aläafw |
| Please | Min faDlik |
| Yes / No | Naäam / Laa |
Is Dubai safe to visit? The largest city in the U.A.E. is one of the safest places in the world. Person-on-person crime is almost non-existent. Petty crime is a slight concern, especially scams, pickpocketing, and sexual harassment. But overall, Dubai is very safe to visit.
Book your tickets in advance. Waiting to enter attractions in Dubai – especially in high season – can guzzle most of your precious travel time. Avoid the stress and pre-purchase skip-the-line tickets and guided tours to optimize your experience in the City of Gold.
Apply lots of sunscreen. On average, Dubai gets 8-10 hours of sunshine per day all year round. So, protecting your skin from the sun is a MUST. (Wondering what else to pack in your luggage? We got you covered. We'll compile a customized checklist of every single item you should take on your trip to Dubai. For more details, check this page.)
Get some USD before your trip. The local currency is the Emirati dirham (AED), but you can easily pay with USD or exchange the dollars to dirhams. If you prefer cashless payments, that's possible virtually everywhere in Dubai.
The U.A.E. accommodates 220V electricity. To be able to charge your devices, make sure they work with this voltage, or bring a travel adapter/charger with you. Hotels usually have universal outlets, which will let you plug almost any power cord.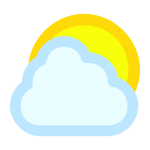 Weather – What's the Best Time to Visit Dubai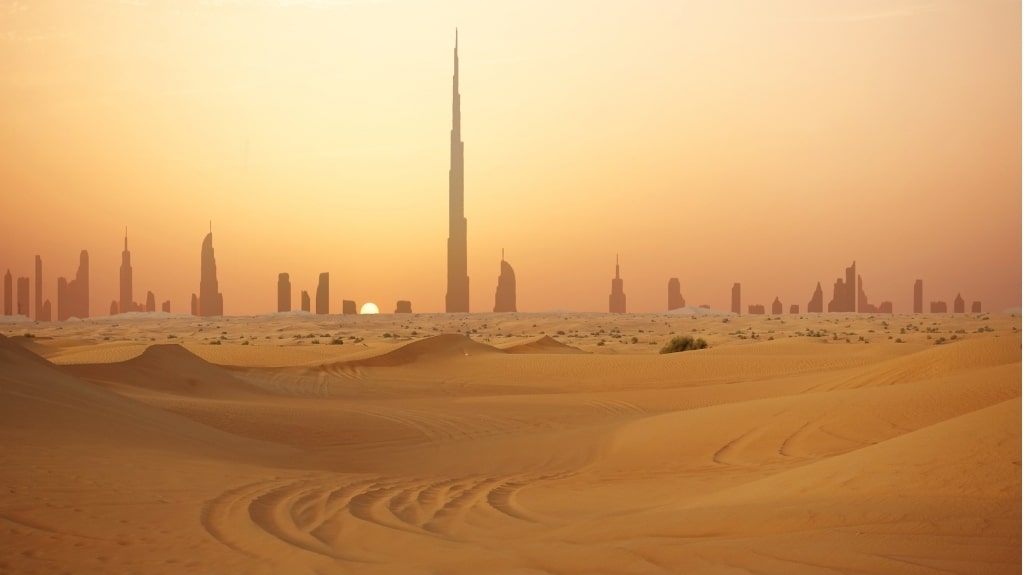 The City of Gold can get overcrowded in high season. That's why it's good to know the periods when you won't have to rub elbows with tons of tourists. In this section of our Dubai travel tips, you'll find information for each season, so you can decide when to visit.
Dubai has two distinct seasons. Owing to its hot, desert climate, the City of Gold only has summer and winter. This makes choosing when to visit Dubai a bit easier than other destinations like Paris or London.
Summer temperatures could be very unpleasant. Summer in Dubai begins at the end of April and ends in October. Hot winds, high humidity, and sizzling temperatures characterize this season. Even if you thrive in hot weather, we highly recommend avoiding July and August. The average daily temperatures are 113°F (45°C), with lows of around 86°F (30°C).
Winter is your go-to season. The majority of tourists go to Dubai in February and March. So, if you'd like to avoid the crowds, we suggest you visit between October and January. Winter brings blue skies and ideal beach conditions. It lasts from the end of October till the first week of April. January is the coldest month with an average of 73.9°F (23.3°C), which is still decent beach weather.
If you love shopping, watch out for the storm of discounts and sales during these festivals. Dubai is known as a heaven for shopaholics. If you're one, plan your visit to coincide with the Dubai Shopping Festival in January. The Dubai Summer Surprises in July also comes with fantastic deals and hefty discounts.
September-October is the shoulder season. In these months, the sea is perfect for water sports and swimming. Temperatures are still high, but they're not unbearable. Crowds are thinner, and prices are cheaper.
Spend unforgettable Christmas and New Year in Dubai. If you love fireworks and warm weather, we recommend going for New Year's. Why? Because Burj Khalifa offers one of the most spectacular fireworks shows in the world. Despite that the U.A.E. is a Muslim country, there's a ton of Christmas decorations, which even locals enjoy. Bear in mind the place around the highest building in the world will be packed. And make sure to book everything – hotels, flights, restaurants, rental car – months in advance.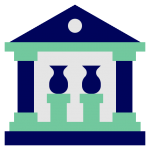 Travel Tips About the Landmarks: Discover Dubai Like a Pro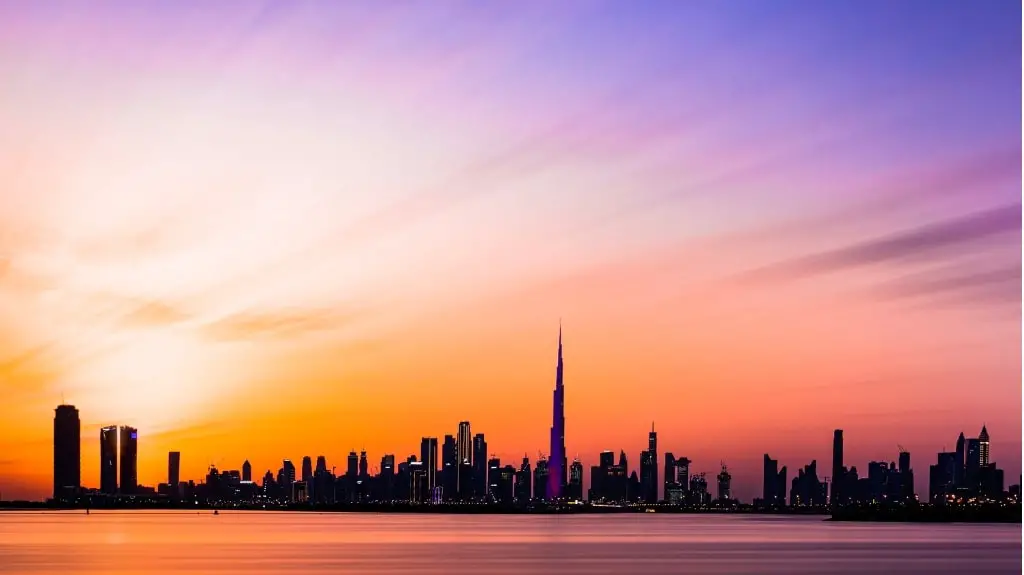 Want to explore the Dubai attractions like a pro? These travel tips will unveil all the secrets you need to know to avoid unnecessary queuing, confusion, and disappointment. And ultimately have a great time in Dubai.
Travel Tips About Burj Khalifa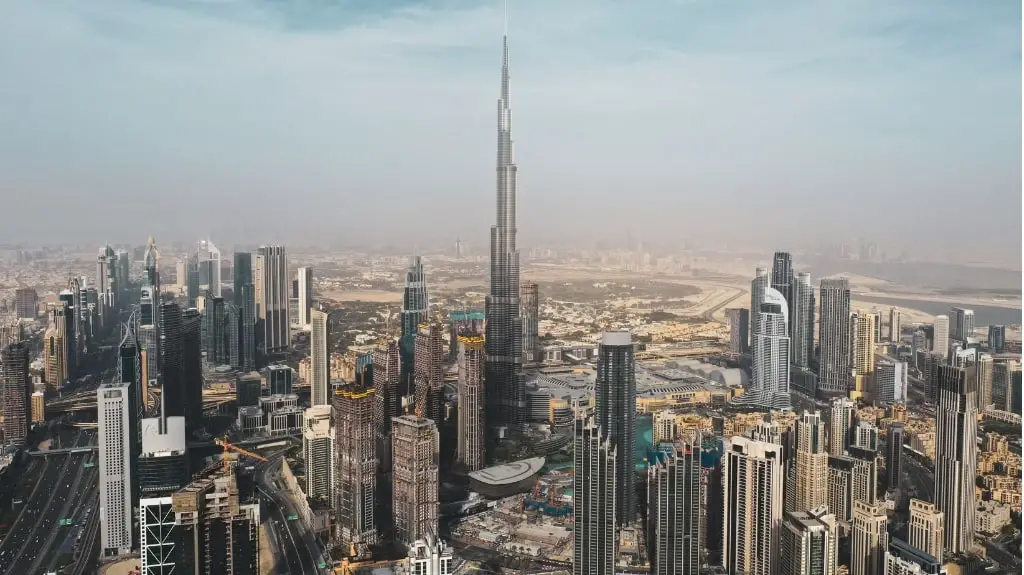 Book your tickets in advance. Burj Khalifa is one of the most visited landmarks in Dubai. For that reason, we highly recommend reserving your tickets weeks beforehand, especially if you're traveling in the high season (from the end of December to March).
When is the best time to visit Burj Khalifa? We have two recommendations:
Either at noon to catch the fountain show from above; or
Just before the end of the day, so you can enjoy heart-stopping views of the sun melting on the horizon.
Plan at least 2 hours for the visit. Taking photos from all the incredible vantage points the observation decks offer and exploring the history of Burj Khalifa can easily suck up a lot of time. So, we recommend planning at least a couple of hours for Burj Khalifa.
Travel Tips About the Dubai Fountain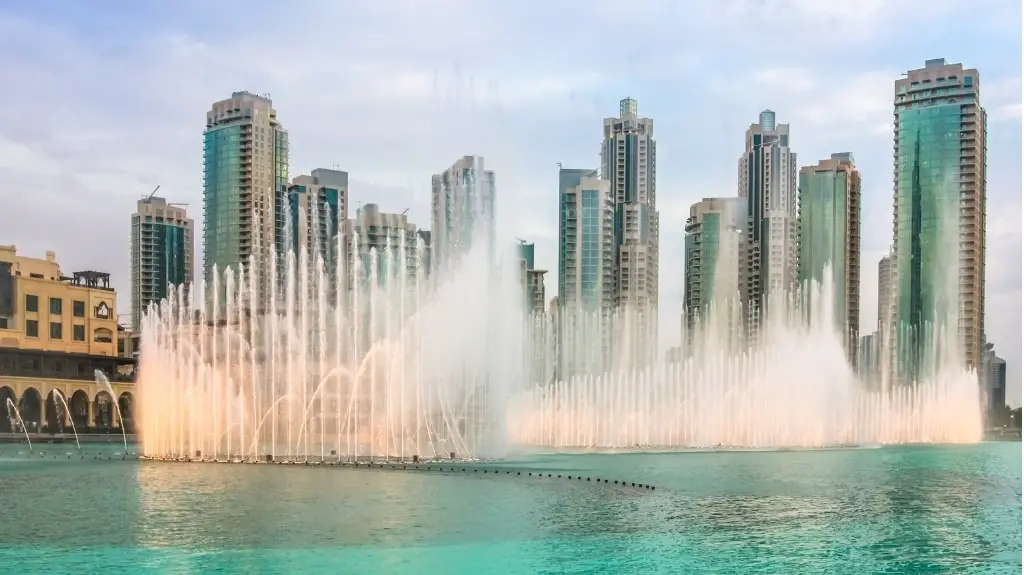 What time are the Dubai fountain shows? Performances take place daily. The light and music shows last up to 5 minutes each and are an unforgettable spectacle for the senses. In 2021:
The afternoon performances happen at 1:00 PM and 1:30 PM (30 minutes later on Fridays).
The evening performances start at 6:00 PM and occur every 30 minutes until 11:00 PM.
If you can, choose the evening shows. The Dubai Fountain is illuminated at night, making it much more impressive.
Arrive early to find a good spot. TGI Friday's in Dubai Mall has an open terrace that provides a fantastic view of the fountains. The Apple store is also a great, free spot to watch the shows. However, if you're not going to dine at TGI Friday's, we suggest you arrive early to discover a good photo spot. The fountains attract hordes of tourists, so arm yourself with some patience.
Book a boat trip for a true unbeatable perspective. If you'd like to experience the Dubai Fountain in the best way, we recommenda lake ride while the show is on. The Fountain Show and Burj Lake Ride is a 30-minute cruise in a traditional abra water taxi. The boat trip costs around $22 and you can book it via this link.
Travel Tips About the Malls of Dubai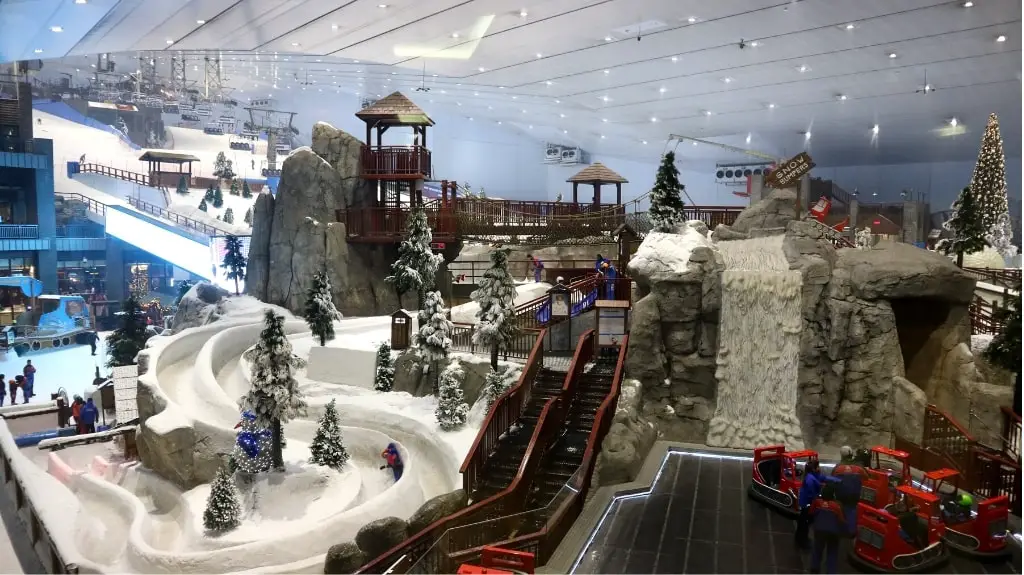 Malls are landmarks in Dubai. We know malls don't sound like attractions. But in Dubai, they are. Why? Because they're full of entertainment options. Think ginormous aquariums, gold souks, bookstores, Olympic-sized ice rinks, ski slopes, and many more.
Plan several hours to wander around each. The Dubai Mall, the Mall of the Emirates, and the less popular shopping centers like City Centre Deira, Sahara Centre, and BurJuman are all humongous in size. So, one of our best Dubai travel tips is to plan between 2 and 4 hours for each if you want to get a good idea of how unique they are.
Skiing and ice skating are both possible in Dubai's malls. The Dubai Mall offers you the chance to go ice-skating in its Olympic-size rink. The highlight of the Mall of the Emirates is the indoor ski slope. While some might find it extremely bizarre, we believe it's quite cool (pun intended) to be able to practice winter sports when the temperature outside is north of 100°F (37.7°C).
For the best view of the ski slopes, dine at Karam Beirut. The Lebanese restaurant Karam Beirut offers a splendid view of Ski Dubai's slopes. So, if you're not into skiing, but you'd still want to observe the highlight of the Mall of the Emirates from close distance, book a table at this restaurant. The food is delectable, the service is exclusive, and they even offer liqueur. This is extraordinary as alcohol is mostly served in hotel bars.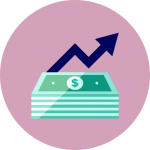 Money-Saving Travel Tips: Optimizing Your Budget in Dubai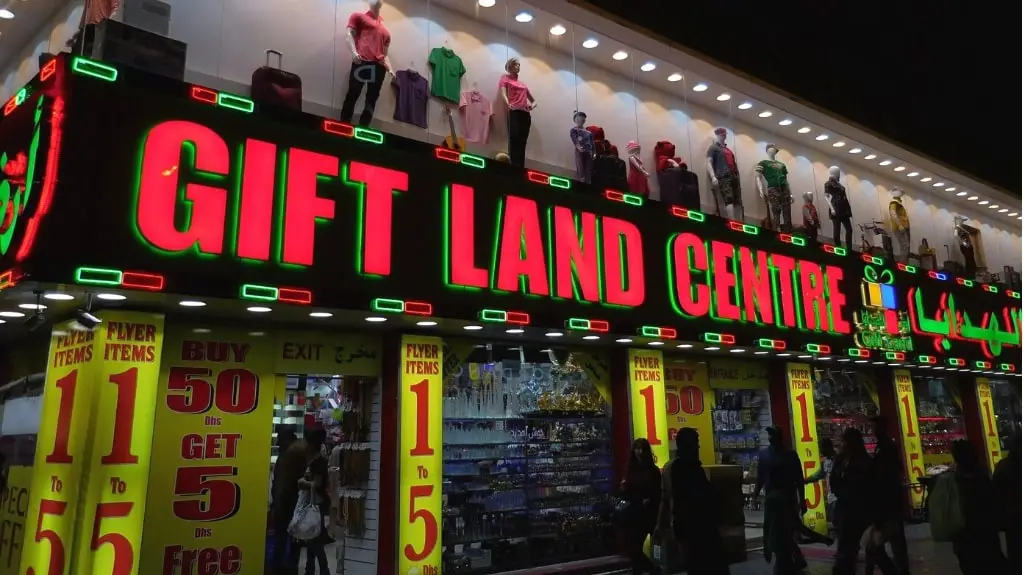 Even if you're not traveling on a tight budget, we bet you wouldn't mind optimizing your finances. Check our money-saving Dubai travel tips to save a bunch.
Note: In Dubai – as in many places visited by tourists – you can save either money or time, but you can't save both at the same time. Choose which one you can spend more of.
International brands are more expensive. Global brands in Dubai are not tax-free. Which means they generally cost more in the City of Gold than in their country of origin. Svet always loves stocking up on "Bath & Body Works" cosmetics every time he's in Dubai. But he found the price to be 1.5-2x higher than in the U.S.
Buy souvenirs from Dubai's Old Town. If you like bringing souvenirs home or as a gift to your friends, you wouldn't mind saving a bit, right? Go to Gift Land Centre in the Old Town to find the best souvenirs at very reasonable prices.
You get free water in hotels. Most hotel chains stock up your room with bottled water for free every day. Big Bus tours also offers free water in summer (not in winter, though). Plus, local water brands are surprisingly cheap (around $1) in supermarkets.
Choose happy hours. Like having a cold drink after a long day of exploration? Make sure to visit the bars during happy hours. Alcoholic beverages cost an arm and a leg in Dubai. Enjoying a beer or a cocktail at bars and restaurants during regular hours will cost you 2x-3x more than during happy hours.
Book your tickets online. This not only gets you a better price. It also ensures you actually have tickets. Landmarks in Dubai become jam-packed during the high season. So, we highly recommend you reserve your tickets several weeks ahead.
Grab the Dubai Pass. The all-new Dubai Pass gives you the following benefits: 1) Pre-paid access to 45+ attractions. 2) Up to 60% savings. 3) No need for cash or cramming your pockets with tickets. Select one of the three fantastic packages via this link.
Takeout orders in Dubai are not costly. Feel free to laze at your hotel or Airbnb and order food at no extra cost (just a small delivery fee). The market leaders with the best delivery service include Talabat, EatEasy, UberEats, and Zomato.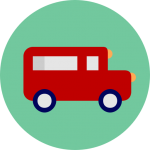 Traveling in Dubai: Types of Transportation and Getting Around the City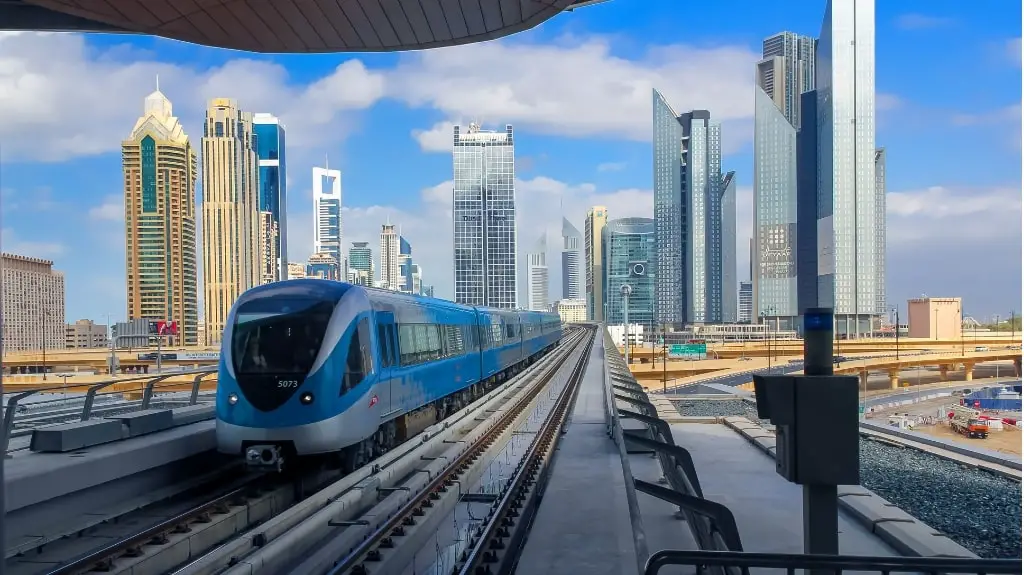 Walking in Dubai is pleasant in winter, but virtually impossible in summer. The sidewalks are clean, wide, and comfortable, however, the heat is excruciating. Below, you'll find our best tips on how to best travel around Dubai.
Take the subway to save cash. The subway is the cheapest (and fastest) way of traveling in Dubai. Tickets start from 4 AED ($1.50). One of the most interesting facts about Dubai is that the metro is driverless. Which means you can grab a "front-row" seat. Prices are 2x higher, but it's worth it.
Buses have better connectivity than the subway. While the subway is faster and cheaper than buses, it's not as well-connected as them. The difference in price is not major, though. So, choose depending on your route.
Taxis are relatively cheap. However, distances in the city are vast. To avoid surprises, it's best to ask the driver what would be the approximate cost of your ride. You can also use Uber, Uber Black, and Lyft to travel within Dubai.
Sightseeing buses are a great way to explore Dubai. We don't recommend this mode of transportation often. However, in the City of Gold, you get several routes to choose from, extra excursions, great commentary, and even complimentary water in the hotter months of the year. Make sure your accommodation is close to one of the stops to avoid walking in the heat. You can buy tickets online cheaper than at sales kiosks. Book your Big Bus ticket here (Naddya's favorite) or buy your Sightseeing Hop-on Hop-off ticket from this link.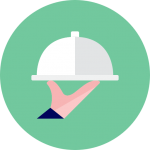 Food and Drinks in Dubai: What You Mustn't Miss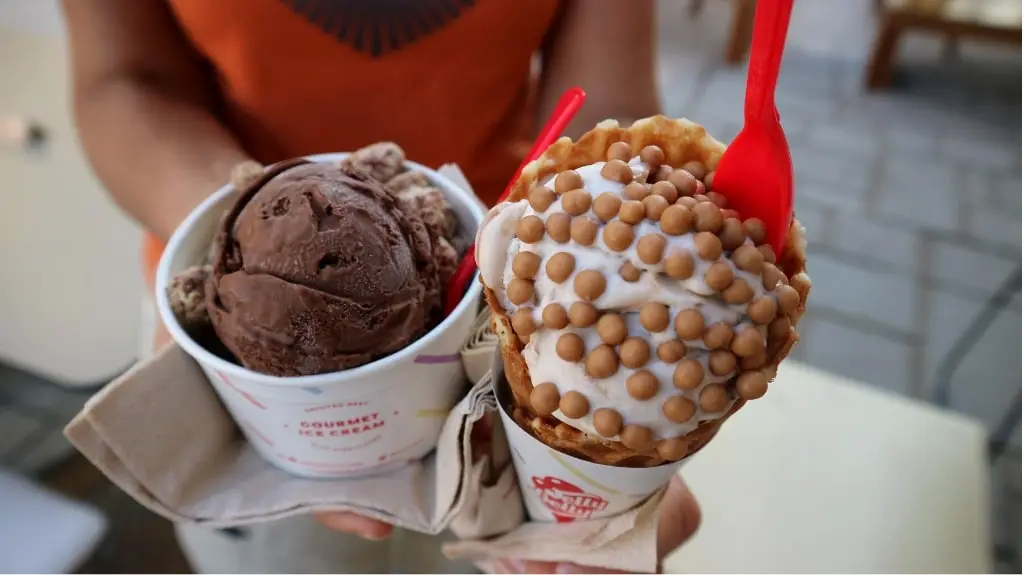 Sandwiched between Europe, Asia, and Africa, Dubai is a melting pot of various cultures. This cooks up quite a piquant gastronomic scene. In this section, you'll discover the food and drinks in Dubai that you absolutely mustn't miss sampling.
The City of Gold seduces with several traditional dishes worth tasting. If you'd like to excite your palate with Arabic delicacies, make sure to order the following:
Camel Products – the decadent camel meat burgers, camel milk chocolate, and camel milk ice cream will make all your senses celebrate.
Margoogat – a meaty, tomato-based stew. Chicken or lamb combine with potatoes, baby marrow, and herbs in this iconic Dubai dish.
Manousheh – the so-called Lebanese pizza is a white flatbread topped with meats, herbs, cheeses, and sometimes sweet treats.
Chelow kebab – the national dish of Iran revolves around steamed rice and meats.
Al Machboos – this spiced chicken with rice originates from Bahrain.
Luqaimat – hot dumplings with a similar taste and texture to donuts. Top them with date syrup and sesame seeds for the ultimate decadence.
Baklava – the Arabic baklava is drier, smaller, and quite different from the Turkish baklava but just as tasty.
Dubai's nightlife is very lively. Plenty of bars, nightclubs, and restaurants welcome visitors with rich beer, spirit, and cocktail menus. Note: Only the ones attached to hotel chains are allowed to serve alcohol. The U.A.E. is a Muslim country, and while it's more liberal than its neighbors, don't tempt yourself to get too drunk and misbehave on the streets. This can get you in trouble. Drink with measure and enjoy Dubai's exploding night scene.
The street food in Dubai is scrumptious. Plus, it's much more affordable than dining at a restaurant. One of the cheapest street food options in the City of Gold is shawarma. Locals prepare it with different kinds of meat, but there's also a vegetarian option with falafel.
Brunch is not a cheap affair, but it's worth the foodgasms. Every Friday, locals and expats flock to brunches. These midday buffets come with unlimited drinks and food. You can expect everything from mouthwatering seafood, meats as tender as the night, and decadent desserts. Expect to pay anywhere from 300 to 700 AED. Ask your hotel/accommodation where the best brunches in town are.
If possible, try to catch the Dubai Food Festival (DFF). The city-wide food festival lasts up to a month. It showcases the exploding culinary scene of Dubai. Expect to save up to 50% on specially-curated menus at the city's top restaurants. If you're into fine dining, DFF is a must. The festival usually takes place in February or March.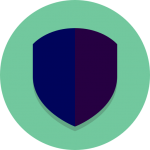 Safety and Local Tips to Enjoy Dubai in the Best Way Possible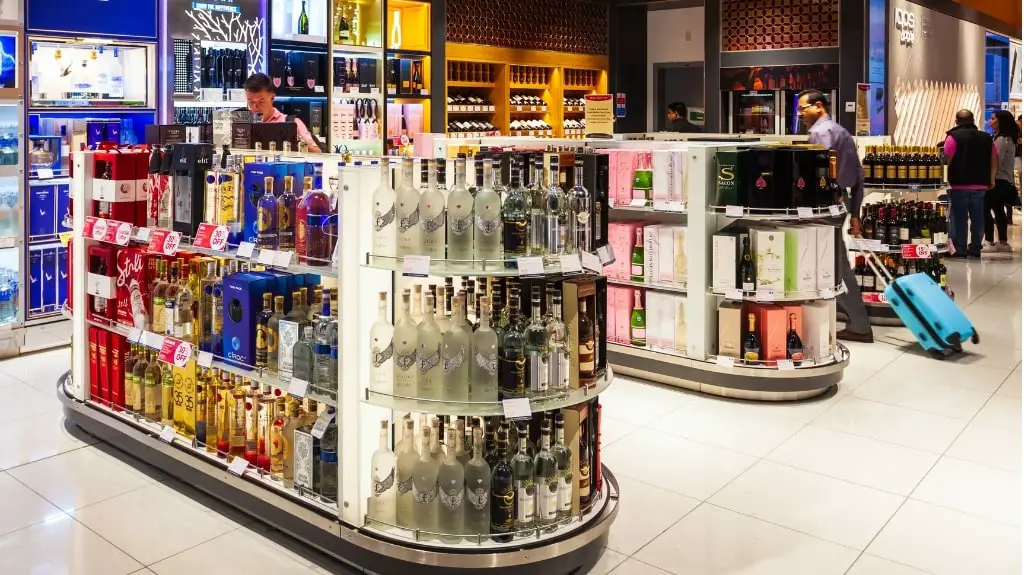 For a Muslim country, the U.A.E. is quite liberal compared to its neighbors. However, knowing what to avoid in Dubai is always a good idea. In this section of our Dubai travel tips, you'll find everything you need to know about safety in the City of Gold.
Don't spit on the streets. Dubai has very strict rules when it comes to spitting in public. So, unless you'd like to pay a hefty 500-AED (~$135) fine, refrain from spitting when you're outside.
Respect locals during Ramadan. If you happen to visit Dubai during the holy month of Ramadan, show your respect to the Muslims and their fasting practice. This means you shouldn't eat, drink, or smoke in public in front of locals between sunrise and sunset. On a further note, hardly any bar or restaurant would sell you alcohol no matter whether you're a tourist or a non-Muslim during that time. So, make sure you plan your trip to Dubai with that in mind.
Dress appropriately. When preparing your vacation wardrobe, choose conservative over revealing. Despite how hot it might be in Dubai, men should never walk around the city without a shirt on. Locals consider women's clothing indecent if it's too tight, short, or transparent. Dress modestly to respect the Muslim culture and avoid getting into trouble.
Do you tip in Dubai? Tipping in the City of Gold is not as big as it is in the U.S. But it's still a common practice. Bear in mind most restaurants add a tip to the check. Taxi drivers don't expect to get a tip, but hotel staff and supermarket baggers normally receive a small tip for their help.
Ask for permission before photographing a person. Don't take photos of a stranger without asking for their permission. Never take pictures of airports, government buildings, military installations, or officials without their explicit permission. This can get you into serious trouble.
The minimum drinking age is higher than in most countries. If you want to buy alcoholic drinks in bars and nightclubs, the minimum age limit is 21 years. However, several bars might refuse you entry if you're 25 or younger. Do your due diligence to avoid a spoiled evening.
What you need to know about buying alcohol in Dubai? Alcohol is legal in Dubai. However, it's forbidden to drink it in public. Also, if you'd like to purchase alcohol from a shop in the city, you'll need a liquor license. It's expensive and doesn't make sense to get one unless you'll be staying for a few months. Without a license, you can buy alcohol from the airport. It is duty-free, but the amount of your purchase is limited to 4 liters of alcohol or 48 beer cans (each not exceeding 355 ml). Getting an alcoholic drink at a bar or restaurant doesn't require a license, though.
Stay away from PDA. Public display of affection (PDA) can get you in trouble in Dubai. There are hefty fines for PDA. The U.A.E. and Dubai are much more liberal than other Islamic countries, but it's still better to be on the safe side. Holding hands is fine, but avoid kissing in public.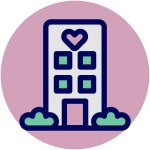 Where to Stay in Dubai: Best Areas and Accommodations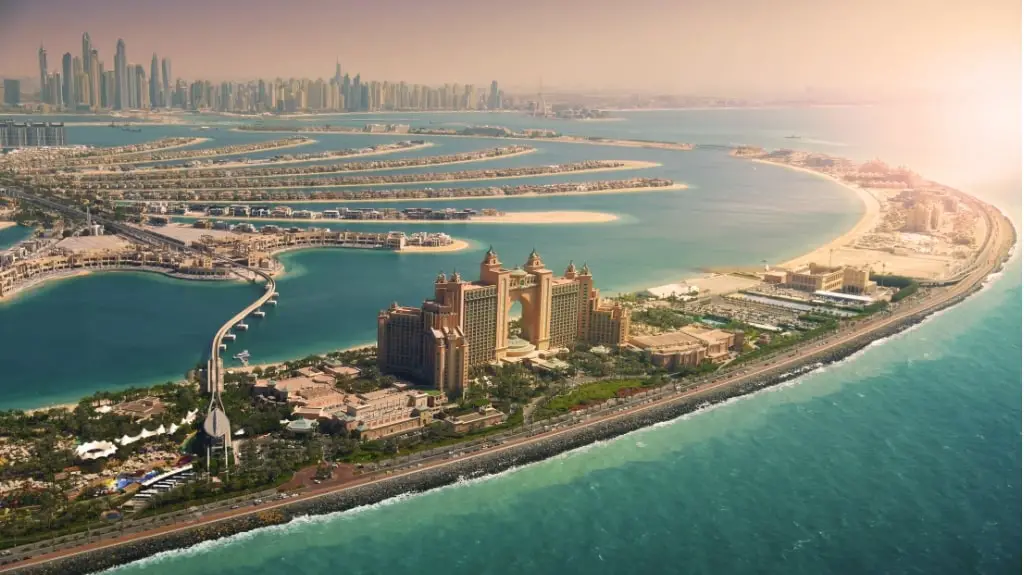 Choosing your lodging in U.A.E.'s largest city can seem challenging at first. Say no more – we're here to help you!
In this section, you'll discover the best Dubai travel tips about which areas to stay in and what accommodations to choose.
Note: We go into more detail about the best lodging in the city in the following articles:
Dubai stretches for over 25 mi (40 km). This fact makes for an interesting mix of districts. Here are the most popular areas to stay in Dubai:
Bur Dubai
Dubai Marina
Palm Jumeirah
Dubai Design District
Dubai Creek and Old Dubai
Downtown Dubai and Sheikh Zayed Road
Jumeirah and Jumeirah Beach Residences
Stay in Downtown Dubai for easy access to landmarks. You can find The Dubai Mall, Burj Khalifa, the Dubai Fountain, and the world-class Dubai Opera in Downtown Dubai. Staying in this neighborhood is very convenient thanks to the metro. It's also a great area for shopping and sightseeing.
Deira and the Dubai Creek are great to feel Old Dubai's charm. Life in the city emerged around the banks of the Dubai Creek. The Deira district is very close to Dubai Creek, Old Dubai, and the airport. Staying in this area will give you a chance to experience the history of Old Dubai.
Palm Jumeirah is the city's most recognizable district. Prices here are high, but the experience on the man-made islands is unmatched. Don't miss the seashell-pink arches and imposing turrets of the Atlantis, The Palm hotel. The district offers high-end experience and waterside shopping.
Dubai Media City is fantastic for outdoor activities. The Media City Amphitheatre is one of the best outdoor venues in Dubai. It hosts lively markets, sell-out rock concerts, and international food festivals. The grassy expanses of Dubai Media City Park are ideal for picnickers.
You can sleep in some of the tallest hotels on the planet in Dubai. The luxurious four-star Gevora Hotel is the highest hotel building in the world. The second is JW Marriott Marquis, which also holds the record for the tallest identical twin towers hotel in the world. Does it strike your fancy? You can book a night at Gevora Hotel here and at the Marriott Marquis from this link.
You can find any type of hotel in Dubai. As a hot tourist spot, The City of Gold is jam-packed with accommodations. From budget-friendly hotels and hostels to high-end, ultra-luxurious, 5-star resorts, we're sure you'll be able to find the best lodging according to your needs.
Airbnb is legal in Dubai, and it's cheaper than hotels. According to Arabian Business, Airbnb's average price is 38% lower than the average price of a hotel room in the city. Plus, Airbnb apartments are much larger than most hotel accommodations.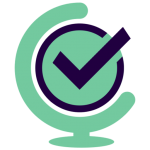 Did You Pick Your Favorite Dubai Travel Tip?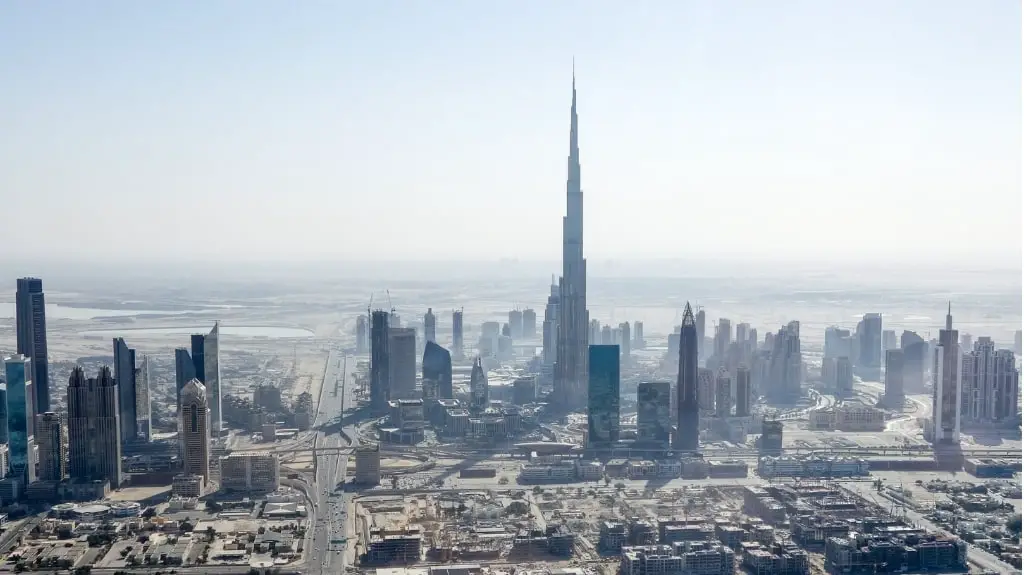 There you have it – all the Dubai travel tips you need for a fantastic trip.
The City of Gold is a vibrant mélange of cultures, cuisines, glitzy skyline, and pompous residential buildings. But there's something about this peculiar fusion that captures your heart and soul.
And as long as you stay away from cultural insensitivities, you'll have a blast in Dubai.
Start Planning Your Trip to Dubai with Our BEST Recommendations:
Top Tours in Dubai
Best Accommodations in Dubai
Easiest Transportation Options in Dubai
Now, we're curious:
When are you heading there?
If you've already been to Dubai, what captured you the most?