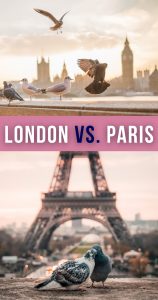 Wondering whether to explore London or Paris?
On one hand, you should visit London for the gigantic lush parks, free museums, fantastic nightlife, and cool neighborhoods. Paris, on the other hand, will enchant you with its range of museums and galleries, river cruises, countless restaurants, and whimsical cafés.
If you have the time, we highly recommend you discover the charm of both capitals.
However, if that's not the case, don't worry.
In this guide, we compare London vs Paris, breaking down the good stuff and the must-do-s in each city. This will help you choose where to travel next.
Put your travel belt on, and let's explore!
Where to Travel to – London or Paris?
London and Paris are both famous for their stunning landmarks, countless museums, and art collections, as well as high-end cuisine and eateries. In addition, both cities sit on mighty rivers and will enchant you with numerous options for river cruises.
The two metropolises are almost equal in size, and both provide you with a variety of attractions you can't explore in most other capitals.
However, the two cities offer different adventures for travelers seeking to experience two of Europe's most popular destinations.
Below, you'll find a breakdown of the most interesting things to do in each city, as well as the ins and outs of visiting them.
London vs. Paris: The Case for London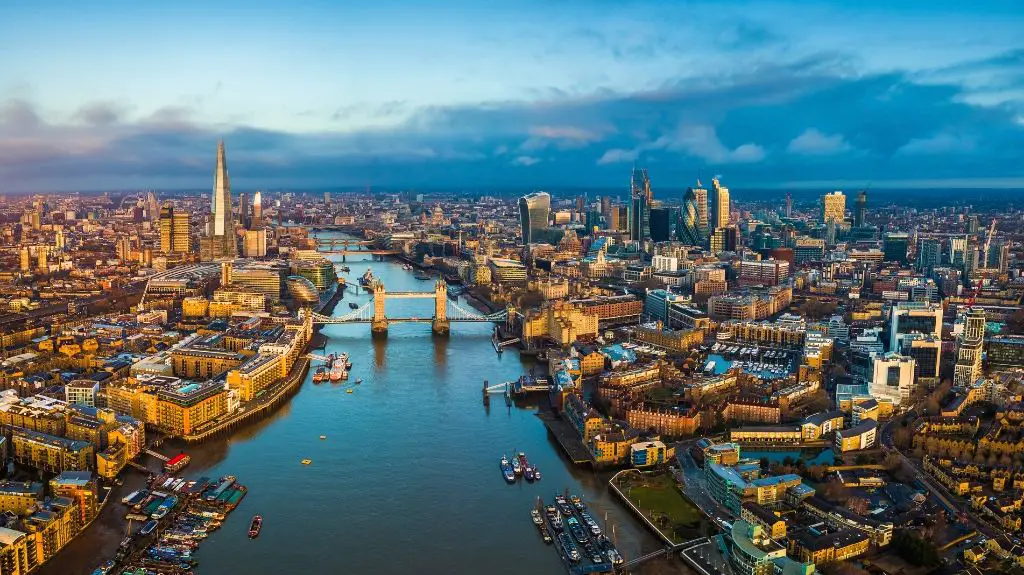 Although the United Kingdom is an island, you can easily reach London from all European countries – either by plane, train, or bus.
The city has six airports, serving almost any destination on earth. So, arriving in the capital of the U.K. from any continent is quite easy.
London's main attractions include:
Magnificent galleries and museums, such as Tate Britain, Tate Modern, the National Gallery, British Museum, and the Science Museum. Most of them are gratis. In fact, there are a ton of free things to do in London.
Cool neighborhoods with unique charm, including Westminster, Saint Pancras, and the colorful Notting Hill.
Iconic landmarks that you must visit, including the London Eye, Buckingham Palace, Tower Bridge, Big Ben, and the Shard.
Unique double-deckers and river cruises that let you discover London from a different point of view.
Lavish parks, such as Hyde Park, Green Park, and Greenwich Park. One of the most interesting facts about London is that the United Nations classified the city as a forest.
Mouthwatering foods and drinks will further seduce you in London. You should try the emblematic fish and chips, the hearty Full English breakfast, and the lip-smacking London beer. And that's barely scratching the surface because London is famous for its food scene, which is one of the most diverse worldwide.
To make things even more tempting, London is extremely walkable. For longer distances, you can easily use the fantastic public transportation that's both affordable and convenient.
Who Should Visit London?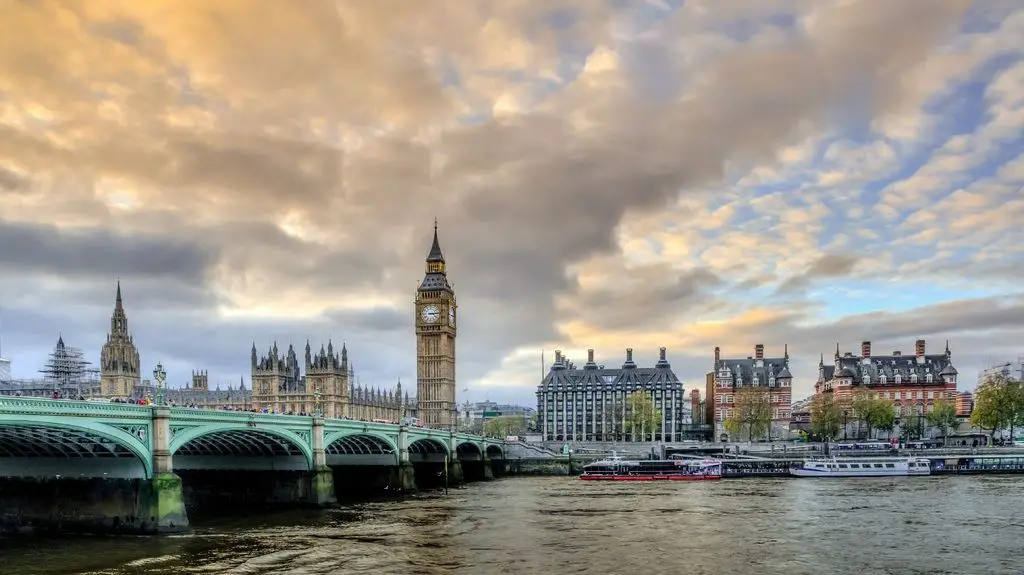 London is a great place to visit for families, culture vultures, and foodies. The nightlife in the capital of the United Kingdom is fantastic for party animals.
The hotel rates in the City of London are usually high, but you can find great deals close to the city center.
So, if you fall into one of these categories, here are the best London travel tips for your next trip to the capital of the U.K.!
London vs. Paris: The Case for Paris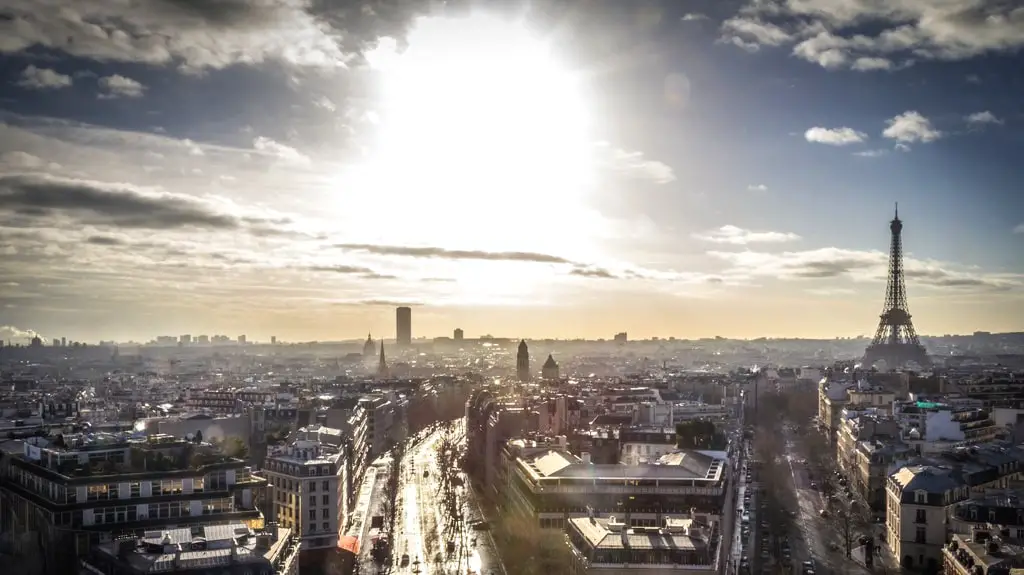 Paris is within easy reach from most European countries. You can visit it on a day trip from London to Paris, as well as from Amsterdam, Brussels, and many other major cities on the Old Continent.
The city's three airports make the French capital a major hub. So, arriving in Paris from virtually anywhere in the world is as easy as a walk in the park.
Paris is most famous for its top-notch museums, gorgeous cathedrals, and thousands of peculiar cafés. The French capital is friendly, walkable, and easy to navigate.
The city's main attractions include:
World-class museums and galleries, such as The Louvre, the Palace of Versailles, The Centre Pompidou, and the Paris Museum of Modern Art.
Jaw-dropping cathedrals like the Notre Dame de Paris, the Saint-Denis Basilica, Sainte-Chapelle, and the Sacré-Cœur Basilica.
Splendid landmarks, such as The Eiffel Tower, the Triumphal Arch, and the Panthéon.
Extravagant cabarets where you can enjoy a drink or a meal while admiring a provocative spectacle on stage. Don't miss the iconic Moulin Rouge and Lido.
Artistic neighborhoods, including Le Marais, Montparnasse, Belleville, Montmartre, and the Latin Quarter.
And if that's not enough to make you want to travel to Paris, how about its exquisite 70 Michelin restaurants and thousands of wacky cafés?
Who Should Visit Paris?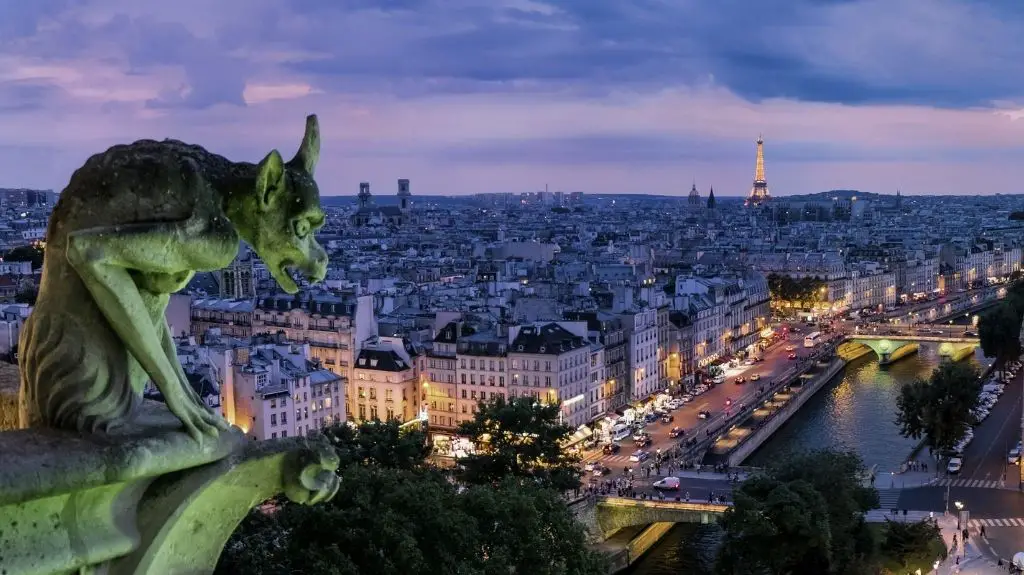 Paris is multicultural and multifaceted, making it a great city to visit for gourmands, culture vultures, and families. It's also among the most romantic spots in the world, which makes it ideal for couples, newlyweds, or honeymooners.
The French capital might not have the all-night party scene like London or Amsterdam, but it surely isn't short of bars to hit if you're a partygoer. Paris won't disappoint you if you're a cocktail fan either.
And if you like getting lost in large markets, you'll be delighted to hear one of the most interesting facts about Paris: it's home to the biggest wholesale food market in the world, stretching over the mind-bending 6 sq. mi (15.5 sq. km)!
London vs Paris – The Verdict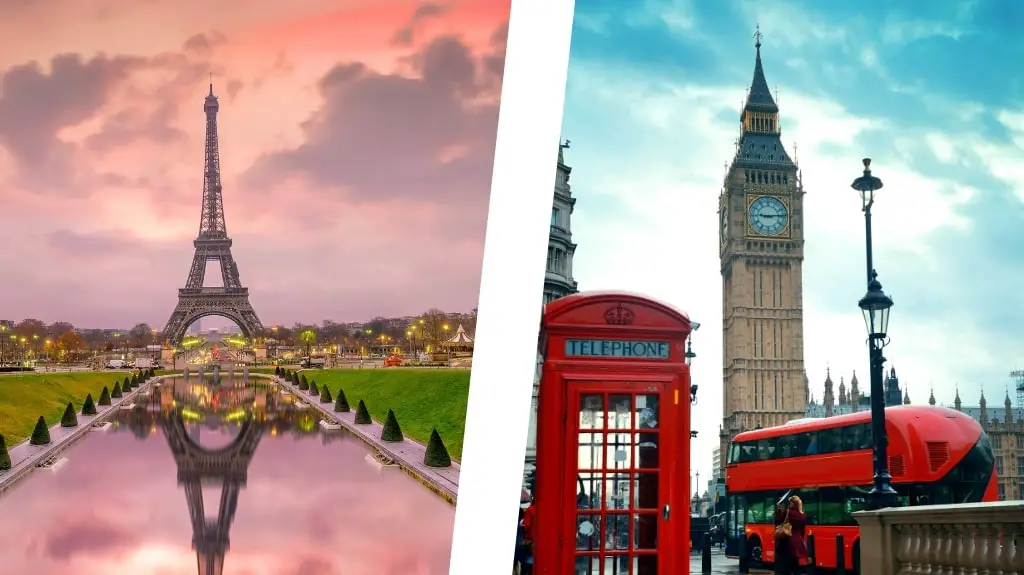 So, there you have it.
If you want to explore gigantic, lush parks, discover cool neighborhoods, and roam free museums, go to London.
If you want to get lost in art galleries, marvel at imposing churches and cathedrals, and eat your heart out with your better half, visit Paris.
Now, it's your turn:
Which one of these stunning capitals would you like to visit first?
In case you've already been to one, what did you like you the most?
Let us know in the comments below!