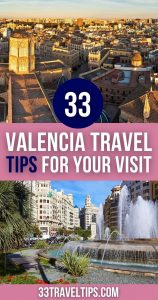 One of the top jewels of Spain's crown is its third-largest city – Valencia.
Although sometimes overshadowed by Barcelona and Madrid, Valencia is definitely worth visiting, too.
From dazzling beaches and bustling nightlife to mouth-watering traditional dishes and unique local culture, there's a myriad of reasons to visit the city.
And to make every minute of your time count, we've prepared 33 Valencia travel tips for you.
In this guide, you'll find things to do before you leave home, budget and weather tips, and the most delicious dishes to order while exploring the best neighborhoods of Valencia.
Ready to discover this overlooked Spanish gem?
Then, use the navigation below and happy browsing.
Start Planning Your Trip to Valencia with Our BEST Recommendations:
⭐ Top Tours in Valencia ⭐
📍 Tuk-Tuk Tour Around the City – discover Valencia in an entertaining and comfy way.
📍 Wine & Tapas in a Historic Building – a guided walk through the Old Town and delectable wines and tapas in an 11th-century building.
⭐ Best Accommodations in Valencia ⭐
🏨 Caro Hotel – the best luxurious experience in the heart of Valencia's Old Town.
🏨 Amazinn Places EVIapartments – funky, modern apartments with great amenities.
⭐ Easiest Transportation Options in Valencia ⭐
🚍 Valencia Tourist Card – enjoy discounts, free travel, and entrances to museums.
🚍 Discover Cars – compare and find the best rates for car rentals.
Note: This article contains affiliate links. In case you purchase something through one of these links, we may receive a small commission at no extra cost for you. Thank you for helping us keep creating the free content on this website!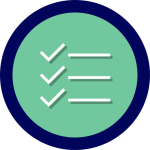 Preparation – Things to Do Before You Go to Valencia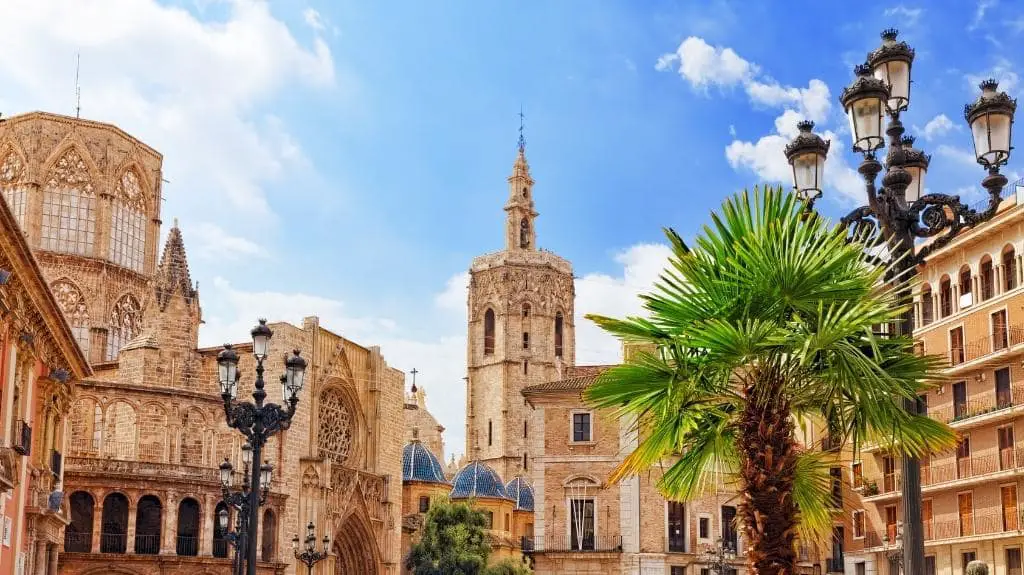 As with all tourist places, it's a good idea to prepare a bit before going to Valencia. The following Valencia travel tips will save you headaches when you reach your destination.
Visa requirements. As Spain is a part of the European Union, a visa is not necessary for all citizens of the EU and for US citizens with a passport valid for at least another 6 months. For a complete list of visa requirements, visit the official website of the EU.
Official language. Downtown or at the beach, you'll most probably do fine only speaking English. However, outside of the most touristic areas, you might need to use some of that slightly forgotten high-school Spanish. On top of that, Valencia is a proud speaker of its own dialect, called Valenciano. Don't worry if you don't understand a word of it, though, as everything is bilingual and also written in traditional Spanish.
Mind the heat! If you decide to visit Valencia amidst the summer months, prepare yourself for scorching hot temperatures. It's not a good idea to explore the stone streets of the Old Town during midday hours, as the heat is almost intolerable. Hydrate as much as possible and treat yourself to a scoop or two of ice cream .
Observe the siesta hours. It might be an unpleasant surprise that some businesses and stores close for a good chunk of the day for the traditional Spanish siesta. It usually takes place between 2:00 PM and 5:00 PM, but hours may vary slightly. Check in advance whether that small family shop you'd love to buy a souvenir from is open during afternoon hours.
If you're going to visit the Cathedral or other churches, mind the dress code. In spite of the high temperatures during the summer, church officials will not show understanding for your tank top or hot pants. Be sure to cover your shoulders – even a light silk scarf will do the trick – and wear below-knee-length skirts for women. Men are not allowed in with shorts.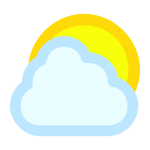 Weather – When Is the Best Time to Visit Valencia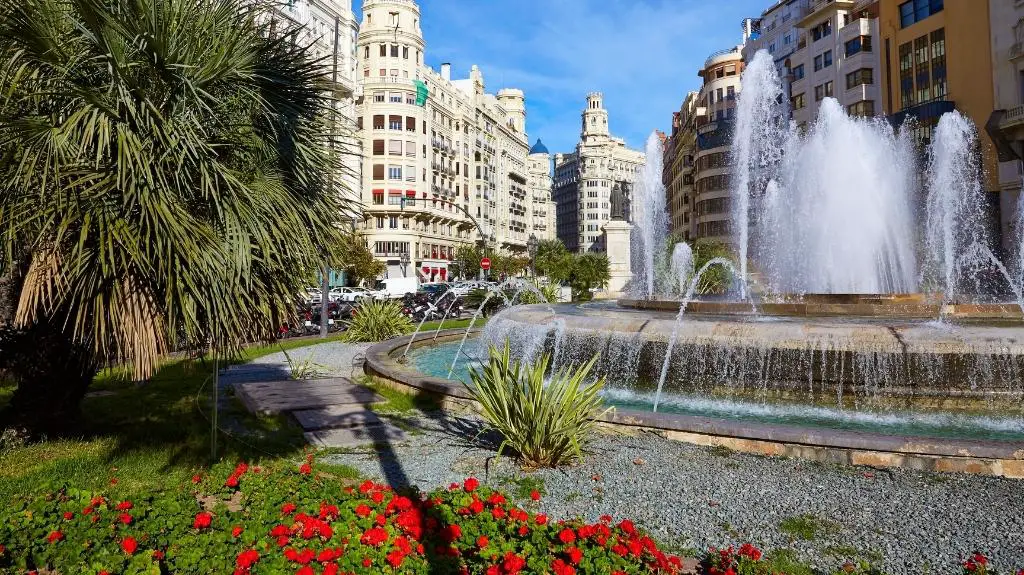 Valencia's climate is a dream. It consists of hot summers, mild winters, and over 300 sunny days annually. Even during the coldest months, the average temperature is around 63°F (17°C), so a visit to Valencia is a good idea in every season. Check out the best Valencia travel tips for each time of the year below.
Spring can be rainy but quite warm, with an average temperature of 66°F (19°C). Several events are worth  visiting in Valencia in that period. As in many other European cities, a traditional Carnival is the February highlight. It is a great chance to dress up, take part in wild street parties, and enjoy the fireworks. Another interesting celebration is Las Fallas, a 5-day festival in March. Spectators can watch the parade of huge papier-mâché puppets that are burned at the end of the festivities.
The hot summer in Valencia is the perfect time to enjoy sandy beaches and a refreshing swim. June, July, and August offer an average high of 82.4°F (28°C), almost no rainfall, and lots of sunshine. The city gets quite crowded. Picnics, gatherings, and open-air events take place almost everywhere. The blooming student population in Valencia lends vitality and energy to its nightlife. Countless bars offer the delicious local drink Agua Valenciana – a mix of cava, orange juice, gin, and vodka. Be sure to relish a glass in one of the lively bars in the El Carmen neighborhood, or get a classy cocktail in the trendy cafes of Ruzafa. Finish the hot night with a dance marathon in Valencia's discos.
Fall is the best time to discover nature in and outside the city. During September, October, and November, Valencia breathes differently with its summer tourists gone. This is the perfect time to appreciate amazing views over the autumn sea. You could also enjoy the sunset at Albufera National Park situated a mere 6 mi (10 km) from the city. The world-class Valencian marathon also takes place during the fall months. The city's flat streets are great for running. So, if you do have the ambition to finish a marathon, the prestigious Valencian race is a fantastic opportunity.
During the mild winter, the Christmas spirit dominates the Valencian city landscape. Spend time wandering around the beautifully decorated streets. Don't pack your thickest coat since daily temperatures rarely drop below 53.6°F (12°C). You'll find the most popular Christmas markets in front of the cathedral and around the Central Market. Try the scrumptious typical winter foods, such as the traditional turrón, and gawk at the hand-crafted souvenirs.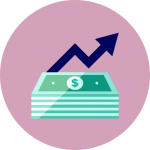 Money-Saving Travel Tips: How to Stretch Your Bucks in Valencia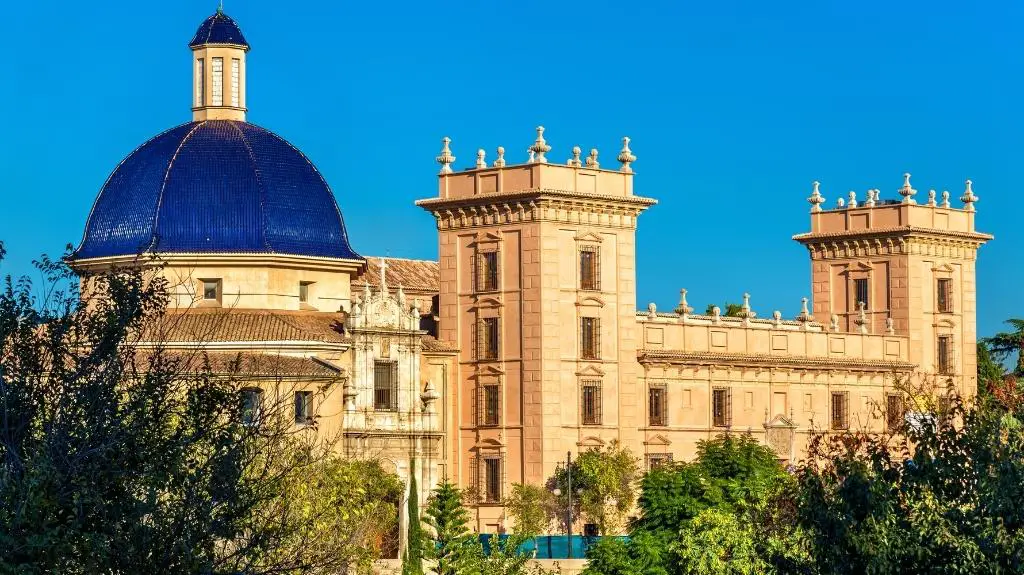 It's not necessary to deplete your pockets in order to enjoy Valencia. In this section, we'll unveil a few tips on how to spend quality time and save some money.
Many of Valencia's museums are free to enter. Enjoy the works of Velázquez and Goya in one of Spain's largest art collections at the Museo de Bellas Artes. Another option is the Museo de Historia de Valencia with an exhibition that displays 2,000 years of city history. You can make use of a free entry for the bullfighting museum – Museo Taurino – on Sundays and public holidays. The Ceramics Museum is also open for a free visit on Saturday evenings and on Sundays.
Valencian tap water is perfectly safe to drink. If you decide to travel to Valencia during the hot summer days, you'll need to hydrate yourself often. The cost of buying bottled water quickly adds up. Avoid this unnecessary expenditure by bringing your own water bottle. You can refill it at one of the many water fountains throughout the city since the water is safe to consume.
Rent a bike for an easy and budget-friendly way to sightsee. The ex-capital has over 93 mi (150 km) of bike lanes. Offers are galore. The most popular bike rental service is called Valenbisi. Other companies are more costly but with a wider variety of options, such as Doyoubike Rental or BIKES and ROLL. By hopping on a bike, you'll be able to enjoy the city in a much more personal manner than any touristic bus can ever offer.
Save up on ATM withdrawal fees. Be aware that most banks in Spain charge for money withdrawals. A bullet-proof way to avoid their fees is to pay by card, which is possible almost anywhere in Valencia. If you do need cash, the following banks don't charge: Eurocaja Rural, CajaSur, and Deutsche Bank. Regardless of the bank, the ATM will display the charge price prior to withdrawing. If it seems high to you, you can always terminate the action.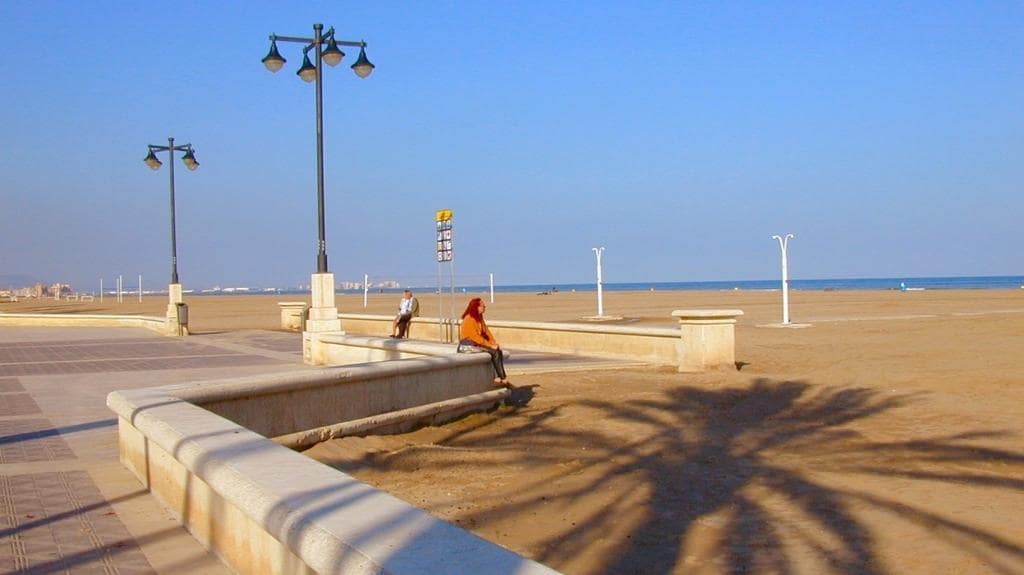 Participate in a free walking tour. As with most major cities, free walking tours are also a thing in Valencia. They're a great way to get to know the city on foot and only spend a symbolic amount to compensate the friendly guides. One option is Free Tour Valencia which offers a tour every day and will show you the main tourist sights.
Spend the day in the marvelous Turia park. A magnet for locals and tourists alike, this park is a wonderful place to have a picnic, do some sports, or spend a peaceful afternoon in the tree shades. Turia is quite interesting, as it is built inside a dried-out riverbed. City authorities cleverly decided to turn it into a green area running through a large part of town.
Some of the metro stations in Valencia are worth a visit. Even if you don't ride the metro, it is worth going underground, just to feast your eyes on the beautiful Alameda Metro Station, for example. Its design is the work of Santiago Calatrava – an internationally renowned Valencian architect. Another station that attracts tourists is Colón Station featuring Sala Lametro – a cultural exhibition space.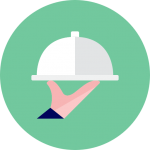 Food & Drinks in Valencia: The Mediterranean Delicacies You Should Try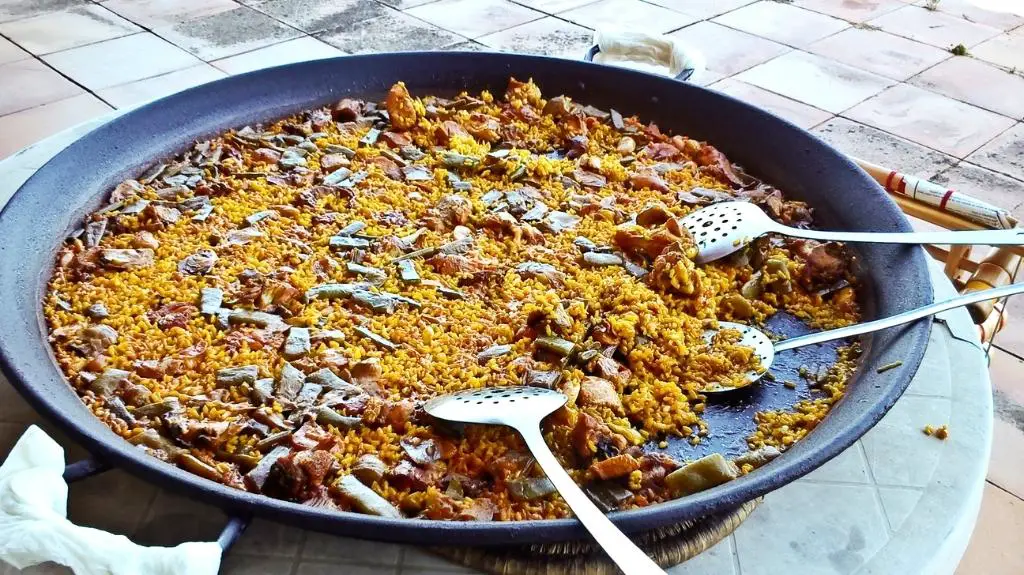 Spoil yourself with the rich flavors of the Mediterranean. Below, we've listed the most scrumptious Valencian foods and drinks that you must try.
The Valencian paella is to die for. The famous Spanish dish originated in the Valencian region. The classic paella features fried chicken and rabbit meat, tomatoes, local beans and, of course, rice. Your discerning palate might also like the other variants that epitomize seafood or other meats.
Try fideuà, a popular dish with seafood. This Valencian treat closely resembles paella but is made with vermicelli noodles instead of rice. The noodles assist in bringing out the rich taste of the seafood, as they absorb a large amount of the broth while cooking.
For a non-touristy taste, order Arroz al Horno. Valencianos seem to love the combo between rice and meat. Arroz al Horno will please all meat lovers as it combines blood sausage, pork ribs, and bacon with veggies, chickpeas, and rice.
If you like pizza, you'll fall in love with cocas. These flatbreads can be sweet or savory, and toppings vary. There are vegetarian and vegan options, varieties with fish or meat, and all flavors imaginable. Valencian people might spend a good amount of time trying to persuade you that the local coca precedes and ultimately beats pizza in the race for the most delicious topped dough. We personally won't dare disagree!
Love spicy food? Then, all-i-pebre is for you. The dish could be quite hot, so ask the waiter before ordering it. As a typical Valencian food, all-i-pebre is a scrumptious eel stew with paprika and chili smothered in a rich sauce that will call for bread. Beer goes great with it, too.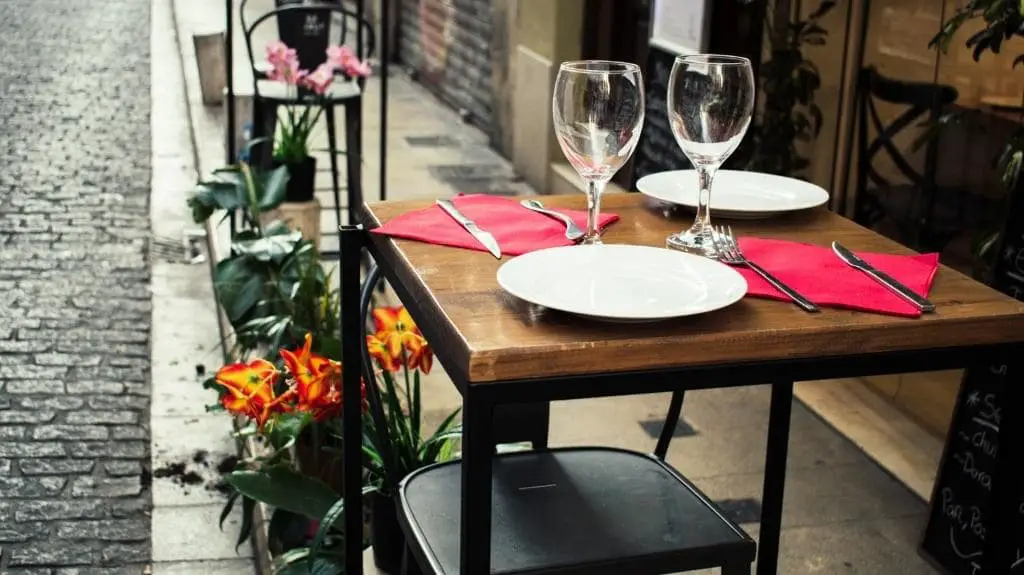 Enjoy esmorzaret, the Valencian brunch. The esmorzaret is an ancient custom born out of necessity. Work in the fields had to start early in order to avoid the heat. So, sometime between morning and lunch, workers were already starving. They replenished their strength with a mid-morning snack of olives, pickled vegetables, and lupin beans, followed by a sandwich. Nowadays, the best places to treat yourself to esmorzaret in Valencia are Bar Marvi, La Pascuala, and Casa Guillermo.
Turrón – a celebration for those who have a sweet tooth. The typical Christmas candy originated in Arab cuisine and is still widely sold today. There are plenty of different flavors and textures, so make sure to try as many as you can and bring some back home. It will be highly appreciated!
One of the most popular local drinks is called Agua Valenciana, meaning Valencian water. Made with vodka, gin, cava, and orange juice, this cocktail was invented in 1959 in the bar Cafe Madrid de Valencia and has not lost its popularity since.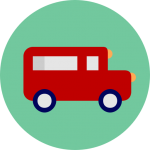 Transport: The Best Options to Get Around Valencia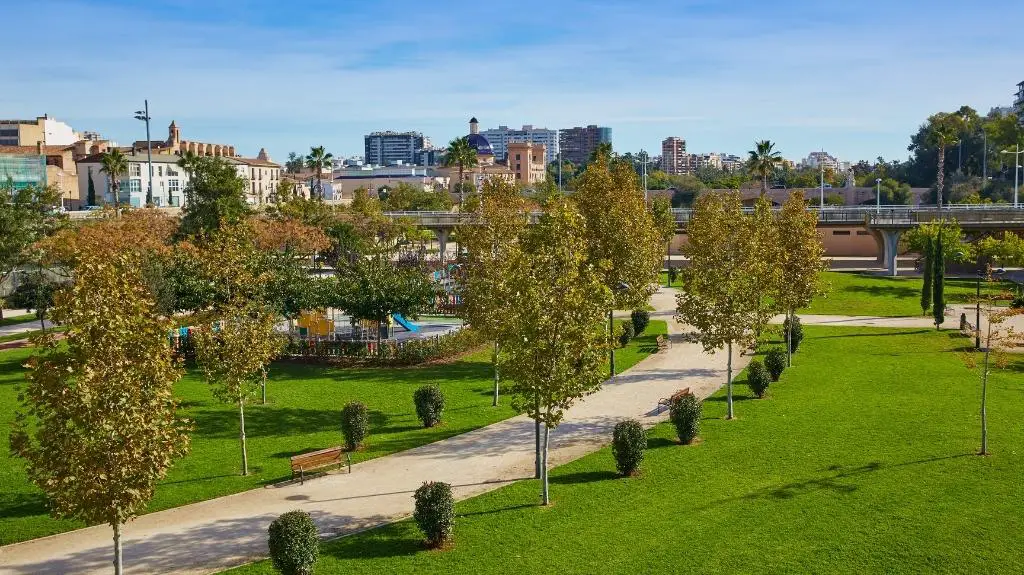 Given the relatively small size of Valencia and the mild dry weather, riding a bike is one of the best ways to get around town. However, there are several other transport options you should consider. Read on!
Manises Airport serves Valencia and is situated 5 mi (8 km) away from the city. With one single terminal, the rather small Manises Airport is the closest one to Valencia. It offers connections to about 20 European countries. The transfer to and from the city is easy. Metro lines 3 and 5 need about 15 minutes to reach the center.
You can also use Alicante Airport when traveling to Valencia. Situated 99 mi (160 km) away, it might seem somewhat far, but there are convenient transport options. The bus company Alsa offers shuttles between Valencia and Alicante with ticket prices starting at €5.35 ($6.05).
Combine the metro and the tram networks to get around fast. The metro lines are a great way to visit more remote areas, and combining it with the tram lets you travel all around Valencia effortlessly. A single ticket costs between €1.40 ($1.60) for one zone and  €3.60 ($4.05) for four zones. You can also get a 10-journey card available for €10.00 ($11.30), called bono transbordo. On weekdays, the metro and tram run between 4:00 AM and 11:30 PM, and on weekends – between 5:00 AM and 12:30 AM.
The bus network in Valencia is quite convenient, too. Riding the city bus offers a chance to enjoy some of the tourist sights without having to pay the high prices of the Bus Turistico. A single ticket costs €1.50 ($1.70). Alternatively, you can buy a bonobus – a combined 10-journeys ticket for €10.50 ($10.70), of which €2.00 ($2.25) is for the card. The buses run between 4:00 AM and 10:30 PM on a weekday. There is a night bus service until 2:00 AM on weekdays and 3:30 AM on the weekend. Download the EMT València app for useful information such as waiting times, bus schedules, and a city bus map.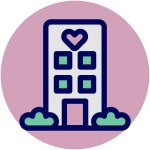 Where to Stay – The Best Neighborhoods in Valencia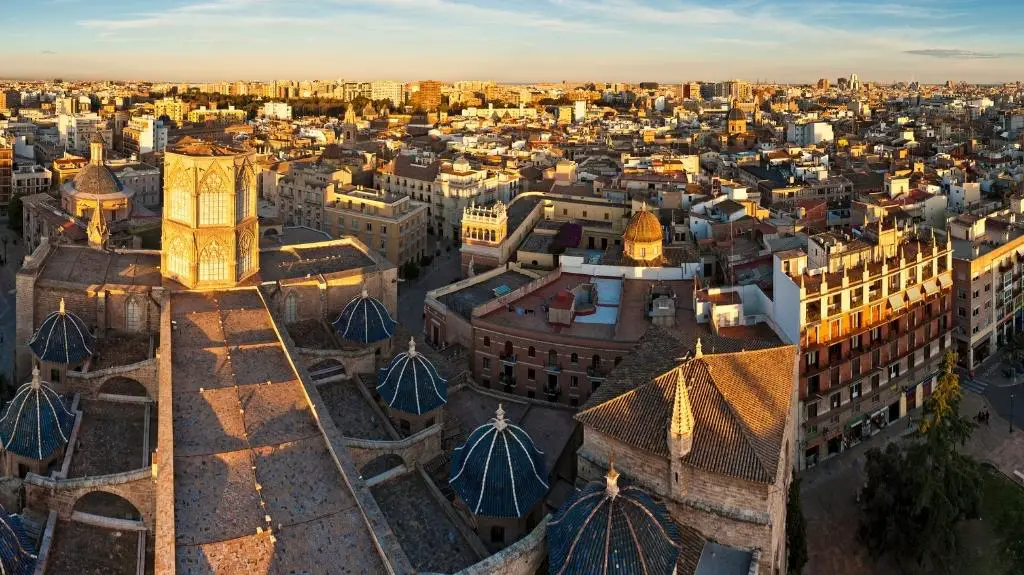 The neighborhoods of Valencia mix modern innovation with ancient austerity. The city's unique atmosphere is quite versatile. In the following section, you'll find our Valencia travel tips to help you select the best area for your stay depending on your interests and preferences.
Book your stay in Ciutat Vella if you're a history buff. If it's your first time in the city, and you're wondering where to stay in Valencia, the Old Town is your best pick. To get a good feeling of what Valencia looked like a millennium or two ago, wander around the ancient stone buildings of Ciutat Vella. The Gothic cathedral dominates the skyline and proudly holds a chalice that locals will convincingly tell you is the Holy Grail itself. Take a picture at La Plaza de la Reina, get a quick churro on the go, and be on your way to explore further.
El Carmenis a favorite among the neighborhoods of the Ciutat Vella. The Old Town in Valencia consists of five small neighborhoods called barrios in Spanish. The most popular one is El Carmen. Countless bars, restaurants, small shops, street art, and vibrant nightlife are what make this barrio a favorite among tourists and locals alike. We're sure you'll love it, too!
Ruzafa is without a doubt the "cool-kid" area in Valencia. Home to a vibrant nightlife, slick bars, vegan restaurants, and amazing cupcake bakeries, it draws the city's youngsters like a magnet. Among other things, it's also famous for the colorful building of the Ruzafa Market. Should you get hungry from the bustling social life around you, rest assured that fine dining is right there. Famous Valencian chefs have opened their restaurants in the barrio. Our recommendations include Canalla Bistró by Ricard Camarena and Quique Dacosta's Mercatbar.
If you're in Valencia for the beach, rent a room in El Cabanyal district. Situated right behind the lovely beach of Las Arenas, El Cabanyal has a unique atmosphere. It was a separate fishermen's town until recently and is still a great place to taste the famous seafood paella. The charming small houses, the beach proximity, and a good connection to the city center via metro or tram make it an excellent choice to stay while in Valencia.
For a quiet stay, choose Benimaclet. Similar to El Cabanyal, Benimaclet was a separate municipality until 1972. It has therefore retained a much more relaxed and cozy atmosphere compared to other parts of Valencia. This is the type of place where everyone knows their neighbor. Several universities built their campuses here, so plenty of local and international students live in the area. It's well connected both to the Valencian airport and the city center.
Which Is Your Favorite Valencia Travel Tip?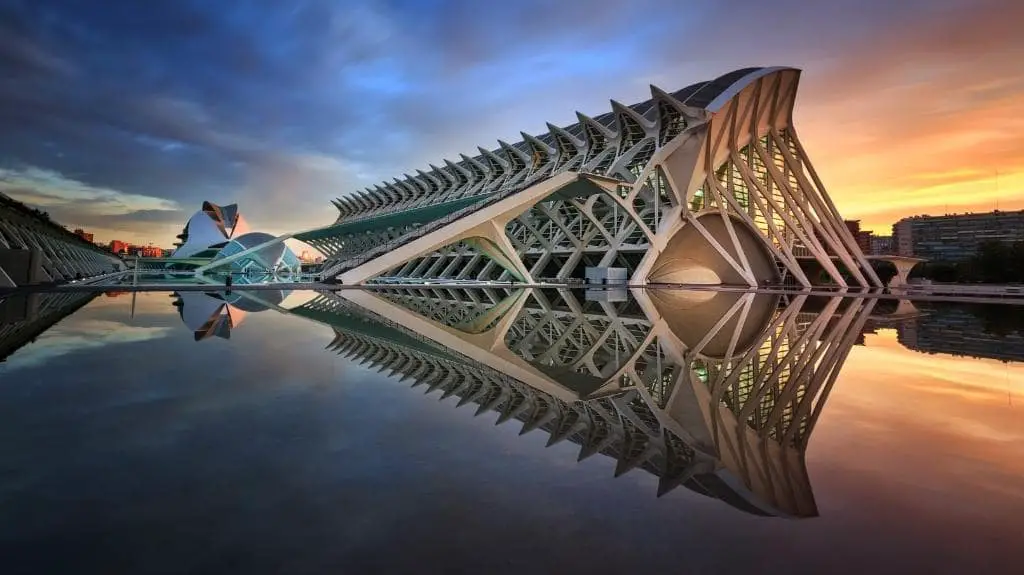 There you have it – the top 33 Valencia travel tips for your visit.
As a place full of history and traditions, heart-stopping art and architecture, divine local cuisine, and breathtaking nature, it'd be a shame to miss this town on your Spanish itinerary.
Madrid and Barcelona might be more famous than the birthplace of paella. But don't let that stop you from traveling to Valencia, especially if you're seeking unforgettable adventures.
We hope this Valencia travel guide will help you organize your trip, so you can have a total blast.
Start Planning Your Trip to Valencia with Our BEST Recommendations:
⭐ Top Tours in Valencia ⭐
📍 Tuk-Tuk Tour Around the City – discover Valencia in an entertaining and comfy way.
📍 Wine & Tapas in a Historic Building – a guided walk through the Old Town and delectable wines and tapas in an 11th-century building.
⭐ Best Accommodations in Valencia ⭐
🏨 Caro Hotel – the best luxurious experience in the heart of Valencia's Old Town.
🏨 Amazinn Places EVIapartments – funky, modern apartments with great amenities.
⭐ Easiest Transportation Options in Valencia ⭐
🚍 Valencia Tourist Card – enjoy discounts, free travel, and entrances to museums.
🚍 Discover Cars – compare and find the best rates for car rentals.
Now, it's your turn:
What's your favorite Valencia travel tip?
Share with your tribe in the comments below!