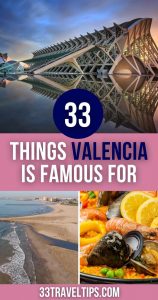 Valencia is famous for the City of Arts and Sciences, the Valencia Cathedral, the Old Town, the Central Market, and being the birthplace of paella. Valencia is also popular for its peculiar museums, quirky festivals, beautiful sunny weather, and fantastic sandy beaches.
Valencia draws millions of visitors each year. Its prime beach location and gorgeous Mediterranean weather make the third-largest city in Spain a perfect vacation hotspot.
On this list, you'll find 33 cool things Valencia is famous for.
From ultra-modern design to Gothic architecture, and from scrumptious food to mood-boosting drinks, discover what makes Valencia special.
Start Planning Your Trip to Valencia with Our BEST Recommendations:
Top Tours in Valencia
Best Accommodations in Valencia
Easiest Transportation Options in Valencia
Note: This article contains affiliate links. In case you purchase something through one of these links, we may receive a small commission at no extra cost for you. Thank you for helping us keep creating the free content on this website!
Foods and Drinks Valencia Is Known For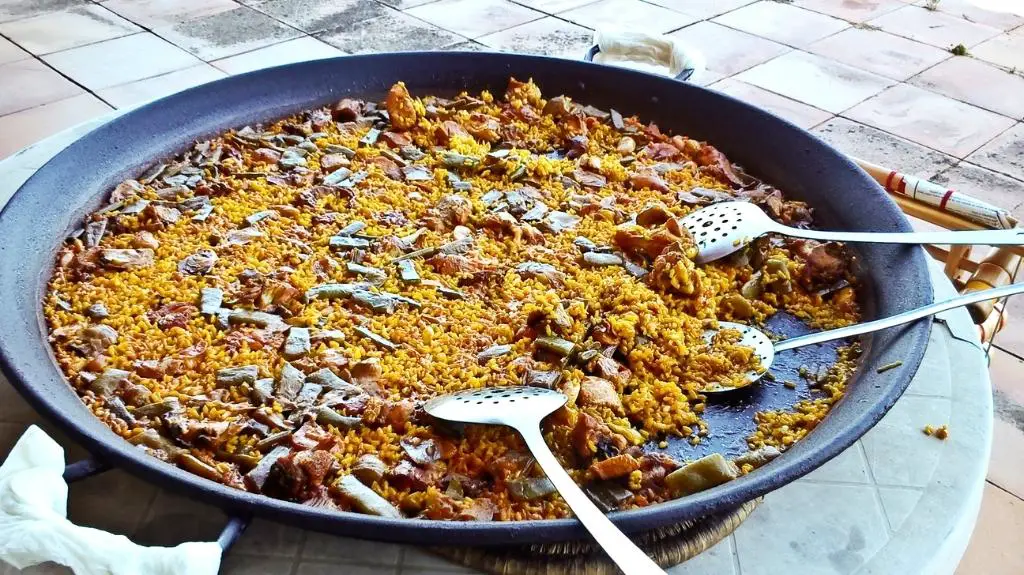 If you're hungry, get something to eat now. Why? Because this delicious section will show you the foods and drinks Valencia is most famous for.
Paella. Spain's most popular dish stems from no other than Valencia. Hard-core paella aficionados might argue with you that you should only eat it there, not anywhere else in Spain. We'll advise you something else – if you're feeling adventurous, ask your waiter to add some snails (caracoles) to the dish. If the idea of having mollusks on top of your rice doesn't excite you, don't worry. There are other typical additions like lobster or artichokes.
Fideuà. If you've already been to Barcelona or you plan on traveling from Barcelona to Valencia, you might have already tried this dish in the Catalan capital. But fideuà doesn't hail from Barcelona. It originates in the small Valencia town of Gandía. Fideuà is very similar to paella, with one major difference. The former combines noodles and seafood, while the latter always uses rice and has veggie and meat options.
Arroz al Horno. Rice and meat is a popular combination in Valencia. Besides paella, Arroz al Horno is another typical Valencian food that uses this mix. Bacon, pork ribs, blood sausages join forces with rice, veggies, and chickpeas in a fusion that tantalizes the palate.
Cocas. Like pizza? You'll love cocas! These flatbreads can be either sweet or savory, with varying toppings. Vegan, vegetarian, fish, meat, and every other imaginable variety exists. We have to warn that Valencianos love cocas much more than pizza and might try to convince it's better than its Italian "cousin".
All-i-pebre. This fantastic combo of stewed eel, potatoes, almonds, garlic, and chili peppers gives another definition to the word scrumptiousness. But it's quite spicy, too. So either have beer and bread around to put out the fire all-i-pebre can create in your mouth, or choose another dish.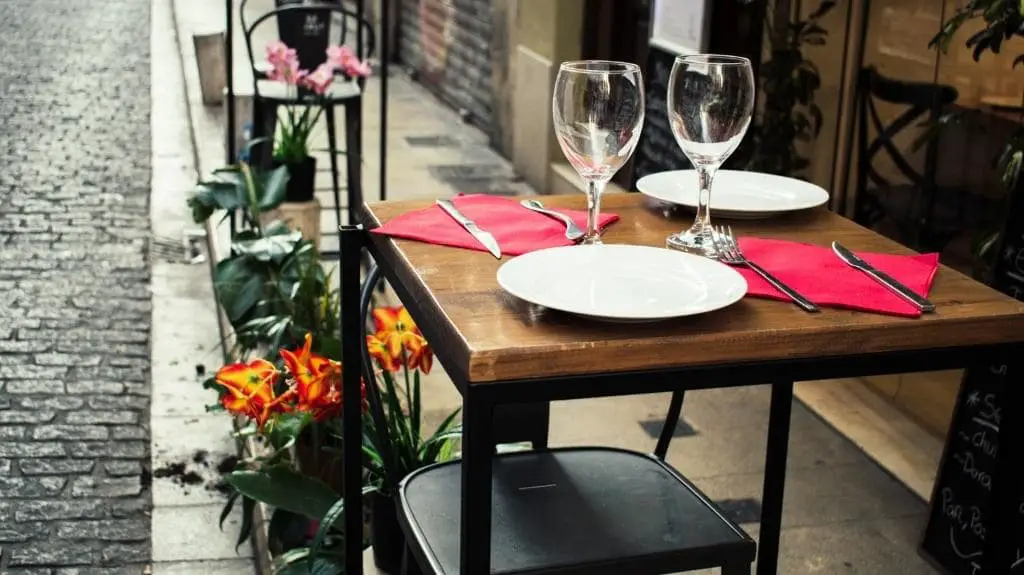 Esmorzaret. The esmorzaret is an old custom. Back in the day, to avoid the mid-day heatwaves, work in the fields began early. That's why workers were already starving hours before lunchtime. They got energy back with a "brunch" consisting of olives, lupin beans, and pickled veggies, followed by a sandwich. The best spots to sample this typical Valencian brunch in the city include Casa Guillermo, La Pascuala, and Bar Marvi.
Bunyols. If you're in Valencia in March, you'll most probably catch the mesmerizing Las Fallas festival. While you're marveling at the fireworks and the gigantic figures around the city, replenish your strength with some buñuelos (or bunyols). This sweet, artery-clogging scrumptiousness is greasy and deep-fried dough that becomes even more decadent when dipped into cups of thick hot chocolate.
Turrón. Scrumptious, mouthwatering, lip-smacking. Whatever adjective you use for this sweet scrumptiousness that originates in Valencia, it still won't do turrón justice. The nougat confection made of sugar, honey, egg whites, and toasted with almonds or other nuts will send your taste receptors in seventh food heaven. Guaranteed!
Horchata. A very popular drink in Valencia is horchata. The beverage has a striking resemblance to milk, but it's made of chufas (tiger nuts). Besides the nuts, the drink also contains water and loads of sugar. The beverage is so popular among locals they even dedicated an entire museum to it. Visiting Alquería El Machistre is one of the most unusual things to do in Valencia.
Agua Valenciana. Heads up: Valencian Water, as the name translates, doesn't even contain water. It's a fiery cocktail that joins gin, cava, and orange juice with cava, the Spanish sparkling wine. The alcoholic beverage dates back to 1959 and hasn't lost its fame ever since.
Museums Valencia Is Popular For
Spain's third-largest city is not short of exhibition halls. In this section, you'll discover the museums Valencia is known for. Put your exploratory hat on, and let's dive in!
Science Museum. Museu de les Ciències Príncipe Felipe is part of the mind-blowing City of Arts and Sciences complex. Even if science is not your cup of sightseeing tea, inside the museum, you can admire anything from explosions to groundbreaking technologies. Don't miss checking Foucault's Pendulum.
Museu de Belles Arts de València. The Museum of Fine Arts of Valencia is an extensive art gallery. It's home to around 2,000 works, including masterpieces like Goya's Playing Children, El Greco's St. John the Baptist, a self-portrait of Diego Velázquez, and the Altarpiece of Arts by Gonzalo Pérez.
Museo Nacional de Cerámica y Artes Suntuarias González Martí. Inside this popular Valencian museum, you'll find elaborate collections of ceramics, especially Valencian ceramics. You can also admire porcelains and other decorative arts, including furniture, textile art, and traditional costumes.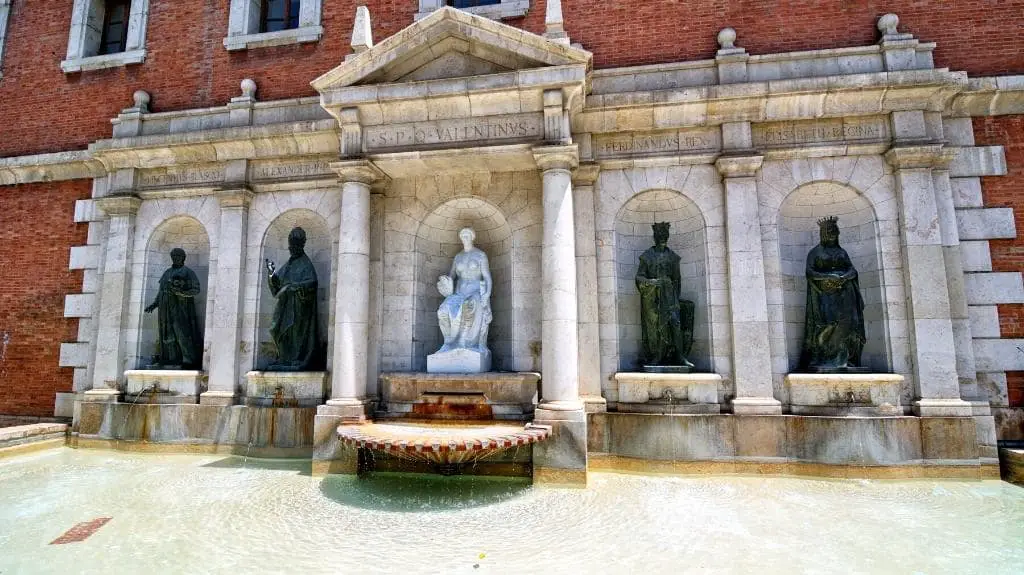 Instituto Valenciano de Arte Moderno (IVAM). The collection of Valencia's Modern Arts Museum is exhibited together with other temporary collections. IVAM was Spain's first center of contemporary art that opened its doors to the public in 1989. You can visit it for free on Fridays from 7:00 PM to 9:00 PM, and on Saturdays from 3:00 PM to 7:00 PM. For more information, check its website.
Museo Taurino. Bullfighting might be controversial, but it's a BIG thing in Spain. That's why Museo Taurino is devoted to this activity. The exhibition walks you around instruments from the 18th, 19th, and 20th centuries, as well as other features of this distinctive Spanish tradition.
Colegio del Patriarca. The Royal College and Seminary of Corpus Christi was formerly part of a university. Today, the building is home to a small art museum that displays masterpieces by Caravaggio, Ribalta, Morales, and El Greco. In the Museum of the Patriarch, you'll also marvel at an original manuscript by Sir Thomas More.
L'Almoina. This museum is not among the most famous, but it's definitely among the best in Valencia. Almoina Archaeological Museum brings together a huge collection of archaeological pieces from different periods in the history of Valencia. The museum is closed on Mondays, and entrance is free of charge on weekends and public holidays.
Popular Attractions Valencia Is Famous For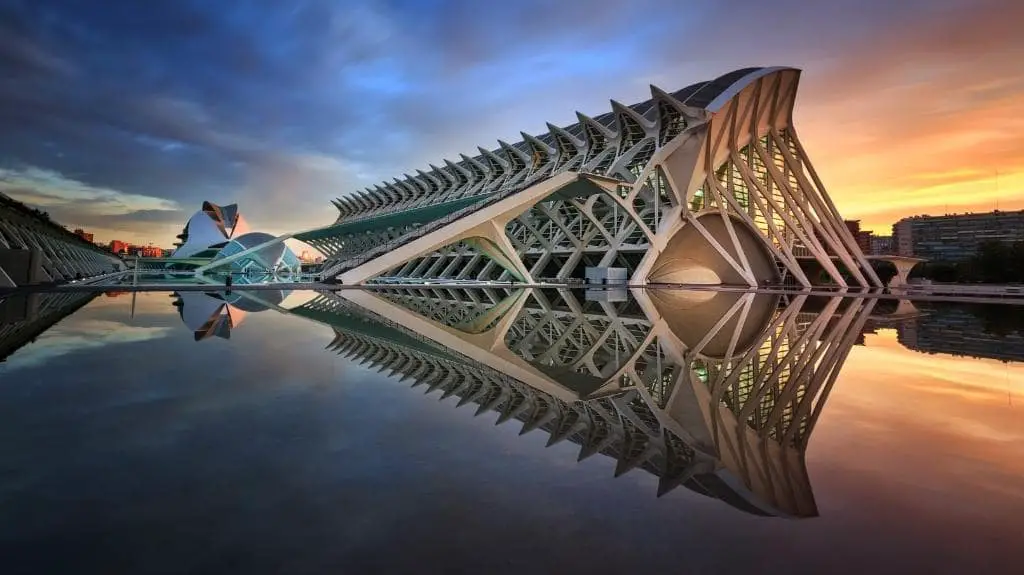 This section will walk you around the landmarks Valencia is popular for. From ancient ruins to vibrant marketplaces, let's explore!
City of Arts and Sciences. The ultra-modern, futuristic Ciudad de las Artes y las Ciencias is one of the 12 Treasures of Spain. Its mind-boggling structure is one of the top reasons to visit Valencia. The magnificent complex houses numerous attractions, including:
L'Hemisfèric – an IMAX cinema, laserium, and planetarium.
Museu de les Ciències Príncipe Felipe – an interactive science museum that looks like the skeleton of a whale.
L'Umbracle – a sculpture garden and a landscaped walk with plant species native to the Valencian region.
L'Oceanogràfic – the largest oceanographic aquarium in Europe.
Palau de les Arts Reina Sofia – an opera house and a performing arts center.
L'Àgora – a covered plaza that holds concerts and sporting events.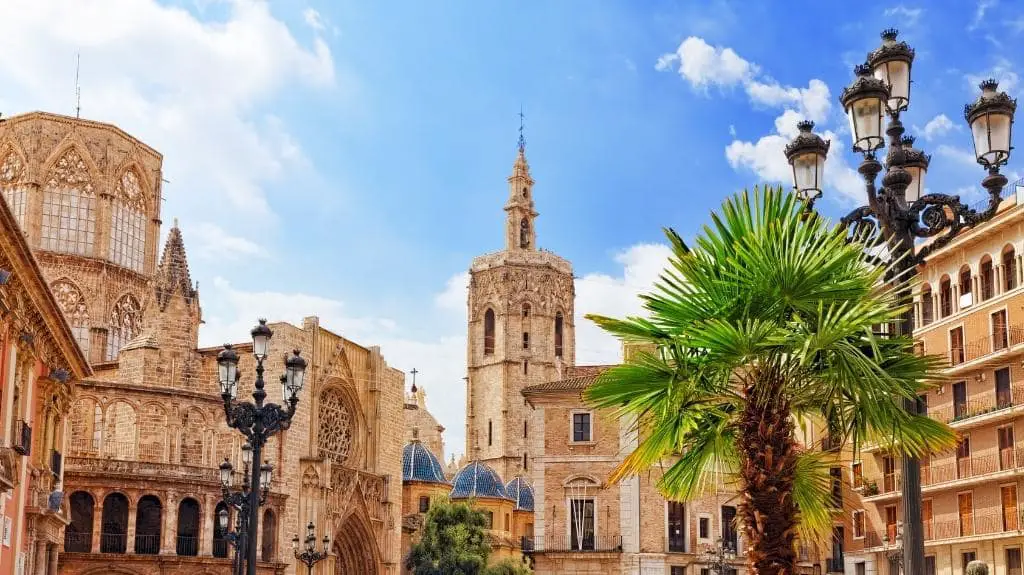 Old Town. Consisting of five neighborhoods, the Old Town (Ciutat Vella) is ideal for soaking Valencia's vivacious atmosphere. Attractions in this historic corner of the city include the striking Valencia Cathedral (see below), the Central Market, and various must-visit museums.
Valencia Cathedral. The 13th-century Valencia Cathedral epitomizes Gothic-style elements. Dedicated to Saint Mary, it is one of the things that make Valencia special. The gorgeous temple contains many 15th-century paintings. Locals believe the Holy Chalice – the true Holy Grail – lies in one of the chapels of the cathedral.
Cervantes Memorial. Miguel Cervantes, the author of the renowned Don Quixote, among other classics, is regarded as the greatest writer in the Spanish language. So there's no wonder local authorities dedicated a monument to him. You can find it at Plaça de l'Encarnació in the Old Town.
Central Market. Valencia's Mercado Central prides itself on being the largest covered market in Europe. The main entrance is built in the Modernist style, which makes for a great contrast with the older architecture of the rest of the market. Fresh produce – including fish, fruit, and veggies – makes it a great spot to stock up if you're staying at a self-catering accommodation.
Silk Exchange. La Lonja de la Seda is a late Valencian Gothic-style building that served as the city's silk exchange. In the 17th and 18th centuries, silk and textile trading was vital for the economy of Valencia. Much of the business was happening inside this lavishly decorated edifice.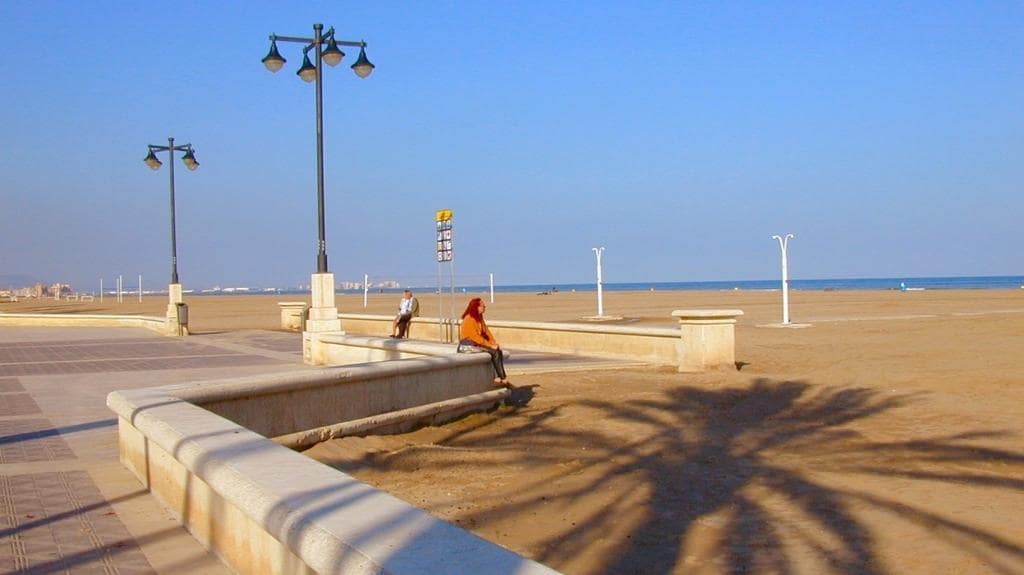 Valencia Port. The Port of Valencia is the fifth-busiest seaport in Europe, and the busiest port on the Mediterranean. An interesting fact is that the busiest cruise port in Europe is also Spanish – Barcelona. Valencia Port traces its origins back to 1483. The harbor is a key employer in the area, with more than 15,000 people who serve 7,500+ ships every year.
Jardí Botànic. Valencia's Botanical Garden is part of the University of Valencia and acts as one of the green lungs of the city. The garden opened its doors in 1802 and remains a center for study, education, and public use. Inside, you'll discover rare, endemic, and even threatened plant species of the Mediterranean.
Las Arenas Beach. Playa del Cabanyal also known as Playa de las Arenas is one of the most popular beaches in Valencia. Unfortunately, it's also the busiest, especially in summer. If you don't mind the crowds, finding it is easy as it's the first stretch of sand north of the Port of Valencia.
Playa del Malvarrosa Beach. La Malvarrosa Beach is not only Valencia's most famous beach. It's also its longest. Here, visitors can keep themselves busy with beach volleyball, outdoor fitness equipment, and playgrounds for children. Playa del Malvarrosa's funky restaurants serve local delicacies and cool refreshments.
Playa de la Patacona Beach. Also known as Alboraya, you'll find this fantastic sandy beach next to La Malvarrosa. The azure waters of the Mediterranean, the unique flair of the beach, and its clean bright sand make this a wonderful spot to relax. When you grow tired of the sun, take a stroll under the canopy of huge palm trees that dot Playa de la Patacona.
Mesmerizing Festivals Valencia Is Known For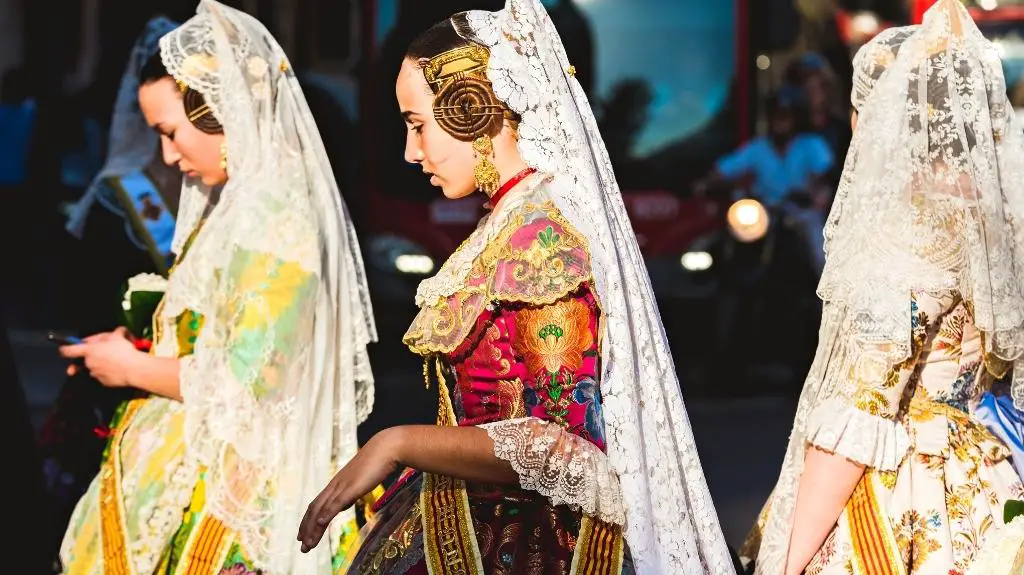 Spain is known for its peculiar fests. The birthplace of paella adds a specific layer to the country's quirkiness. In this section, you'll discover the festivals Valencia is famous for.
Las Fallas. This wild festival is among the craziest things Valencia is famous for. Las Fallas takes place in March and kicks into high gear on the 15th and 16th of the month. That's when the falleros have just one night to build the gigantic Ninot Fallas. The fallas are massive figures from wood and papier-maché that reach up to 49 ft. (15 m). They parade on the streets of Valencia in front of spectators and judges. The jury then decides which the best falla is, and the rest are burned.
Carnaval. Valencia's carnival might not be as extravagant as the crazy carnaveles that happen in Cádiz and Tenerife, but it's still a blast. Locals celebrate it with lively festivities, dancing, music, street parties, and a lot of drinking.
Fiesta de San Vicente Ferrer. San Vicente Ferrer is the patron saint of the community of Valencia. Locals have been celebrating him since 1561 with altars and stages set up throughout each of the 13 neighborhoods of the city. You can join the fiesta on the first Sunday after Easter.
Feria de Valencia. This festival brings together the best of the life and culture of Valencia and combines them into one fabulous event. Performing arts, jazz, film, opera, theater, and concerts keep the crowds pumped. Major fireworks make sure the adrenaline is high at all times while setting the night sky aglow.
La Tomatina. Ever wanted to engage in a full-out tomato war? Head to the small Valencian town of Buñol at the end of August. Participants throw more than 125 tons of ripe tomatoes at each other for two hours straight. The tradition began in 1945, and has gained huge popularity throughout the world.
How Many of the Things Valencia Is Known for Did You Already Know?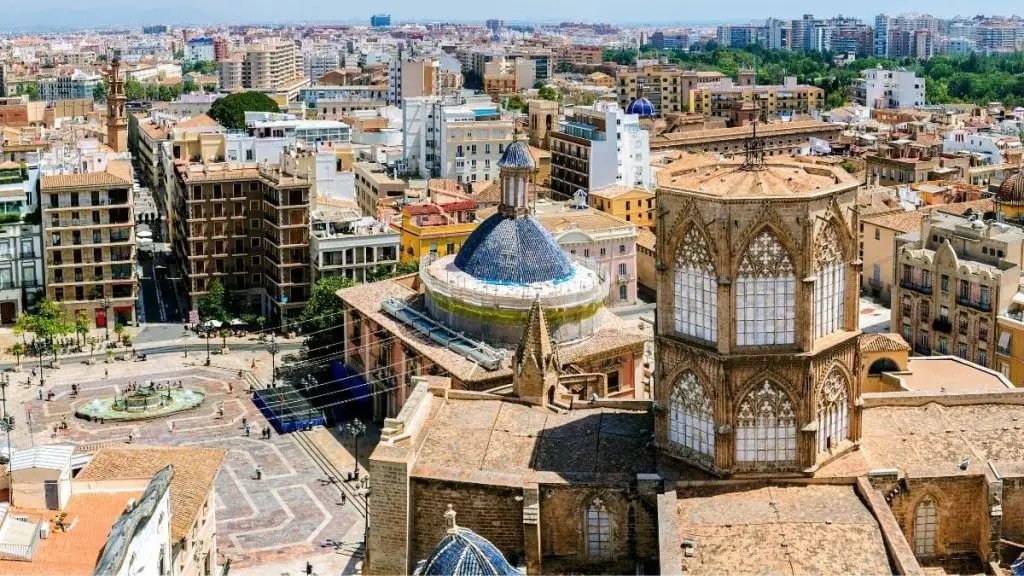 There you have it – the best 33 things Valencia is famous for.
The birthplace of paella will seduce you with its gorgeous sunny weather, wide sandy beaches, mouthwatering cuisine, and ultra-modern attractions.
To make the most of your trip, don't miss our best Valencia travel tips.
Start Planning Your Trip to Valencia with Our BEST Recommendations:
Top Tours in Valencia
Best Accommodations in Valencia
Easiest Transportation Options in Valencia
Now, we'd love to know:
When you hear Valencia, what's the first thing that comes to mind?
Share with us in the comments below.